La Région Centrale
The most spectacular experimental film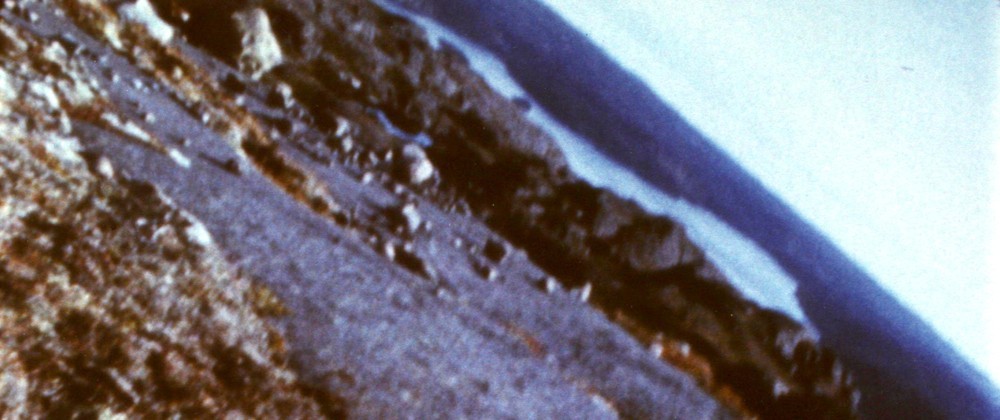 La Région Centrale (Quebec, 1971, 180 min., 16mm, color) is arguably the most spectacular experimental film made anywhere in the world, and for John W. Locke, writing in Artforum in 1973, it was "as fine and important a film as I have ever seen." If ever the term "metaphor on vision" needed to be applied to a film it should be to this one. Following Wavelength, Michael Snow continued to explore camera/frame movement and its relationships with space and time in Standard Time (1967) an eight minute series of pans and tilts in an apartment living room and (Back and Forth) (1968–69), a more extended analysis. But with La Région Centrale, Snow managed to create moving images that heretofore could no possibly be observed by the human eye. For this project he enlisted the help of Pierre Abaloos to design and build a machine which would allow the camera to move smoothly about a number of different axes at various speeds, while supported by a short column, where the lens of the camera could pass within inches of the ground and zoom into the infinity of the sky. Snow placed his device on a peak near Sept Îsles in Quebec's région centrale and programmed it to provide a series of continuously changing views of the landscape. Initially, the camera pans through 360° passes which map out the terrain, and then it begins to provide progressively stranger views (on its side, upside down) through circular and back-and-forth motions.
The weird soundtrack was constructed from the electronic sounds of the programmed controls which are sometimes in synch with the changing framing on screen and sometimes not. Here, allusions to other films occur, especially science fiction works like Stanley Kubrick's 2001: A Space Odyssey (1968) which similarly reveals a barren, human-less primal landscape (with odd sounds) and spatially disorients the spectator. In La Région Centrale's second hour, the world is inverted for so long, that when the camera swings vertically through a full circle to restore the horizon line to its rightful position, above the earth, it looks wrong. In the complete absence of human or animal forms, one can imagine the outlines of animals in the silhouetted shapes of rocks at twilight. It is impossible not to notice "camera movement" in this film, and, as Locke notes, one is inclined to observe the frame edge leading the movement (rather than the center) much of the time.

Michael Snow, Région Centrale, 1970. Courtesy of the Daniel Langlois foundation. © Michael Snow.
I can only imagine what it would have been like to see La Région Centrale, captivated in the extreme dark and quiet of New York's Anthology Film Archive theater built specifically for the screening of experimental films in the 1970s. But, in any event, seen under any condition, the last hour offers up an incredible experience, with unbelievably high speed twisting and swirling motions rendering dynamic color and line abstractions. Finally, by rephotography —of the film jumping out of the gate— and flaring out of the image to red and yellow colors, and, closing with the camera apparently motionless on the sun, Snow presents a reflexive impression of the camera as the ultimate transformative, creative apparatus, capable of any magic. La Région Centrale presents a definitive "metaphor on vision."
Credits: cinematography/editor: Michael Snow, sound: Bernard Goussard, Assist cinematography: Joyce Wieland design, fabrication and programme adaptation for camera-activating machine Pierre Abaloos, producer: Snow
Selected Bibliography:
John W. Locke. "Michael Snow's La Région Centrale: How You Should Watch the Best Ever Film I Ever Saw." Artforum, Vol. 12, no. 3 (November 1973): 66–71.
J. Hoberman. "Secrets of the Hand-Held Camera: Films Hollywood Won't Allow." Village Voice (5 April 1976): 77–78.
Annette Michelson. "About Snow." October, No. 8 (Spring 1979): 111–24.
Bill Simon. "A Completely Open Space: Michael Snow's La Région Centrale." Millenium Film Journal, Nos. 4–5 (Summer–Fall 1979): 93–100.
An abridged version of this text appeared in Guide to the Cinema(s) of Canada, Peter Harry Rist, ed. (Westport Connecticut: Greenwood Press, 2001): 188-189.