In Dreams and Realities Begin Conflicts and Resolutions: Poitier Revisited and Contemporary Black American Cinema
An Internet Interview with Film Scholar Mia Mask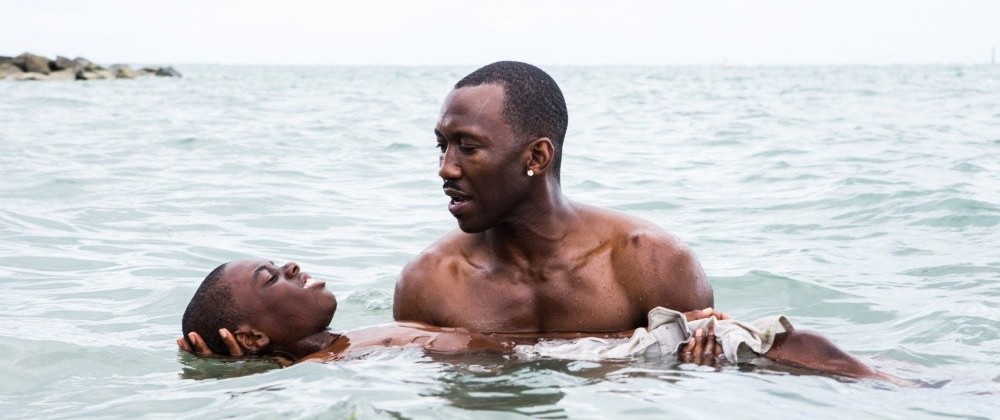 "Yet we must acknowledge in this, as in the preceding instance, that a man may be the friend of one who is not his friend, or who may be his enemy, when he loves that which does not love him or which even hates him. And he may be the enemy of one who is not his enemy, and is even his friend: for example, when he hates that which does not hate him, or which even loves him."
—Socrates in Plato's "Lysis, Or Friendship" (Heritage Press, 1968)
"I see myself as a person who makes films about people, their conflicts, their condition, their failures and successes, the things that resonate—things that seem simple, but have universal meaning. To share experiences—that's what art is for."
—Charles Burnett, writer-director of To Sleep with Anger, in Filmmaker magazine (Spring 2007) and Charles Burnett Interviews (Univ. Press of Miss., 2011)
What forms of knowledge—cultural, philosophical, and scientific—are important to know and to share? Does anything matter more than wealth and power? In the film Ruby Bridges (1998), inspired by fact and directed by Euzhan Palcy, the focus is on a little black girl—a patient, perceptive, and polite little girl—integrating an American public school in New Orleans, her presence enraging many white citizens of all ages. There is nothing quite like seeing a little girl be the focus of the hateful taunts of large crowds. School integration—like employment and housing and public service accommodations—was a focus of the American civil rights movement, an embodiment of African-American initiative, intelligence, and integrity. The civil rights movement accomplishment (accomplished) many things: of course, the recognition of positive change is not the same thing as an assertion of paradise. Years after integration was achieved—imperfectly, even impermanently—many conflicts and controversies in education remain. What will be studied? Will students be judged fairly? What will be the nature of personal relationships among faculty and students? Will a regime of cultural supremacy be replaced by one of aggrievement and suspicion? In Justin Simien's theatrical fiction feature Dear White People (2014), ambitions and cultures clash—but we do not see enough of how the studies of the college students affect their consciousness and choices. The film viewer sees privilege rather than power. Much of academic life is concerned with traditions of research and discovery, of reading and writing, with the cultivation of faculties and skills, and the challenges of testing and accreditation; however, in Dear White People attention is given to attitude and emotion, and there seems to be little concern in the film with the hard facts of science or structural power. Contrarily, whereas Justin Simien's entertaining satirical film was celebrated, I do not think that I had heard anything about the film Life of a King (2014), starring Cuba Gooding Jr. as a former prison convict who starts a chess club for high school students, a movie directed by Jake Goldberger that was screened at the Los Angeles Film Festival in 2013 but did not open in theaters until January 2014. In Life of a King Eugene Brown (Gooding) gets out of prison, takes a janitorial job at a local high school, and after he is asked to monitor a class, begins to introduce some of the students to the game of chess, beginning the Big Chair Chess Club—a true story. Eugene teaches the students discipline, strategy, goals. What are the other pleasures, principles, and projects that can bring people together? Can we multiply those pleasures, principles, and projects?
What forms of knowledge—cultural, philosophical, and scientific—are important to know and to share? There are wonderful films that have been made— Losing Ground (1982) by Kathleen Collins, Chameleon Street (1989) by Wendell Harris, Sidewalk Stories (1990) by Charles Lane, and Daughters of the Dust (1991) by Julie Dash, and in 2016 The Birth of a Nation by Nate Parker and Free State of Jones by Gary Ross and Fences by Denzel Washington and Loving by Jeff Nichols—that not everyone sees, just as there are wonderful books that not everyone reads, and wonderful paintings and sculptures and plays that not everyone sees and music that not everyone hears. Which mediums—newspapers, magazines, and journals, television, radio, and the internet—can be used to broaden the forum for public discourse? Will there be respect and understanding for all participants? Will there be an ethics of reading, an ethics of reception? Does anything matter more than wealth and power?
Plato, through presentation of his teacher Socrates as his literary and philosophical avatar, affirms the pursuit of fundamental questions in the quest for knowledge. Socrates speaks to colleagues, friends, and strangers who assume they know what wisdom and virtue are, and he asks questions of those people and they reveal their assumptions and contradictions—what they do not know, as well as what they know. Ideas are clarified, and complexities illuminated, and what had been assumed to be knowledge is revealed as confident ignorance or confusion. Plato, the son of Ariston and Athens, the son of war and wisdom; artist, philosopher, and scientist; a citizen, a man of both patriotism and dissent; a lawgiver in literature and logic, began the academy in Athens that made Greece a great source of learning and legend. Plato's philosophical dialogues—critical and theatrical; friendly and interrogative—explore abstract, eternal ideals and their fleeting imperfect incarnations in daily life, illuminating beauty, truth, and justice as well as love, and the dialogues are still essential, formative reading. There are other philosophers who have impressed me for their perspectives, principles, or perceptions, men and women of different places and times, such as Hannah Arendt, Simone de Beauvoir, Albert Camus, Rene Descartes, John Dewey, W.E.B. DuBois, Ralph Emerson, William James, Alain Locke, Maurice Merleau-Ponty, John Stuart Mill, Friedrich Nietzsche, Ludwig Wittgenstein, and Richard Rorty—but Plato continues to be a singular standard. Plato's questions are generative: his queries and speculations offer the beginning of a quest—for knowledge, for intimacy, for virtue.
Existence, perception, thought, argument, and action—the basic stuff of human life—are the subject of both art and philosophy; and whereas art, whether film or literature or music or painting, may be more concerned with beauty and feeling than philosophical reasoning the two fields, art and philosophy, share enough to illuminate each other. The unique nature of cinema— with its characters and stories, its scripting and production design, its celluloid recording and theatrical projection, its changes in technology and audience expectations—have been the focus of both thinkers and practitioners from Sergei Eisenstein to Francois Truffaut to Martin Scorsese. The commentaries of Andre Bazin, Stanley Cavell, and Noel Carroll are among the most respected references—although some of us continue to prefer writers such as James Agee and Pauline Kael for the practicality and pleasure they provide in describing American and international film, and in reminding us of what is at stake in art: lives, struggles, passions, moral conscience—and the perpetual pursuit of delight. Many of us need art desperately. I have high regard for the work of Robert Altman, John Berry, Bernardo Bertolucci, Nuri Bilge Ceylan, Asghar Farhadi, Stephen Frears, David Gordon Green, Agnieszka Holland, James Ivory, Stanley Kubrick, Diane Kurys, Terrence Malick, Sally Potter, Satyajit Ray, Jean Renoir, Martin Ritt, Eric Rohmer, Ousmane Sembene, Abderrahmane Sissako, Steven Soderbergh, Andre Techine Luchino Visconti, and Fred Zinnemann—but I bring a particular hunger to, and take a distinct pleasure in, African-American film. From John W. Noble's The Birth of a Race (1918) to Nate Parker's The Birth of a Nation (2016) black American films have explored issues of neighborhood and nation, conscience and community, imagination and intellect, sensuality and spirit. What is a man, a woman, a good life, a just world? African-American films sometimes have embodied—and other times have refuted—established ideals of virtue and vice, while exploring the particular travails of a population made unique by history and politics and culture. The films have come in a range of aesthetic forms as they explore diverse situations: among them, Antwone Fisher, Blackbird, Body and Soul, The Book of Eli, Chameleon Street, Cotton Comes to Harlem, Daughters of the Dust, Dear White People, Devil in a Blue Dress, Dirty Laundry, Eve's Bayou, The Five Heartbeats, For Colored Girls, Fruitvale Station, Ganja & Hess, Get on the Bus, The Great Debaters, Hollywood Shuffle, Infinitely Polar Bear, Jumping the Broom, The Learning Tree, Losing Ground, Love and Basketball, Love Jones, Moonlight, Night Catches Us, Nothing But A Man, The Paperboy, Pariah, A Rage in Harlem, Red Tails, Rosewood, Selma, She's Gotta Have It, Sidewalk Stories, Southpaw, To Sleep with Anger, and A Warm December.
Different writers have distinguished themselves in contemplation of films featuring African-Americans: for example, James Baldwin, and Donald Bogle, Jacqueline Bobo, Pearl Bowser, Manthia Diawara, Roger Ebert, David Ehrenstein, Anna Everett, Gwendolyn Audrey Foster, Coco Fusco, Jane Gaines, Nelson George, Bell Hooks, Arthur Jafa, Pauline Kael, Lisa Kennedy, Phyllis Rauch Klotman, Felicia R. Lee, Wesley Morris, David Nicholson, Mark Reid, Valerie Smith, James Snead, Clyde Taylor, Michele Wallace, Armond White, and Gladstone Yearwood. I still recall descriptions by Pauline Kael, Vincent Canby, Richard Dyer, Jane Gaines, and Donald Bogle of Diana Ross as the ambitious fashion designer and model in Berry Gordy's Mahogany (1975)—Kael wrote that Ross was like a cyclone blowing through the film, and Bogle said that the film did not fully account for Ross's great drive and energy. (Canby recognized Diana Ross as a natural and national resource, while Dyer speculated about Ross's glamour as suggesting a resolution to competing claims, and Gaines discussed the frustration of established theory in handling the unique experience Ross's character represented.) I relish the comments of writers like Toni Cade Bambara and Thulani Davis on Julie Dash's great film of family, memory, and spirituality, Daughters of the Dust (1991). Other scholars, critics, and writers have emerged and are emerging.
Mia Mask, a professor at Vassar College, has held positions at Yale and New York University, and she has contributed to periodical publications such as Cineaste, Film Quarterly, and The Village Voice; and Mia Mask has become one of the principal interpreters of African-American film, with her own writing and her editing of significant anthologies: Contemporary Black American Cinema: Race, Gender and Sexuality at the Movies (Routledge, 2012), which featured the work of Charles Musser, Ian Gregory Strachan, Ed Guerrero, Terri Francis, Sarita McCoy Gregory, Alessandra Raengo, and Paula Massood; and Poitier Revisited: Reconsidering a Black Icon in the Obama Age (Bloomsbury, 2014), a book about the great actor Sidney Poitier that Mask co-edited with Ian Gregory Strachan, featuring the work of Aram Goudsouzian, Ryan De Rosa, Keith Corson, and Willie Tolliver, Junior. Mia Mask, a scholar and critic in print and in the classroom as well as on the radio, has studied a wide range of cinema but focused on African-American film, particularly on black women in film, and she is developing her interest in the western film, examining the characters, situations, and mythic symbolisms of frontier life. I thought Mia Mask could be an interesting person with whom to discuss certain questions regarding cinema and culture. Did Mia Mask think of film as a principal source of thought and vision? Did she see the western film as a unique and vibrant genre? Did Mia Mask think of actors and actresses as symbolic citizens? Did she see black women entertainers as figures of reconciliation? What drew Mia Mask to the arts, and the life of the mind, and what did she hope for the future?
Growing up in the American south, where land, community, and character are elemental facts—with the abundance of nature, the beauty, danger, and resource of nature; the assumptions, camaraderie, cruelty, and moral judgments of community; and the isolation of personal difference and the necessity of personal strength—meant that the western film and what it represents were apparent to me: land, community, character. There were wide open spaces in westerns, and cattle and horses and chickens, the same things I saw when I opened the front door of the house I lived in. There were people on farms, growing crops, very familiar scenes. There were conflicts between individual and community, haunting histories. The western film—often centered on the time between the nineteenth-century American civil war and the beginning of the twentieth century—usually concerns the building of character, community, and country: the land is fought for and settled and a new life and world begins. Cowboys and Native Americans fight (Native Americans: Apache and Cherokee and other groups called Indians); and I always relish the presence of the Indians in one of the few established popular American artistic genres that can be counted on to remember the fact of their existence. Tom Mix and Gene Autry may have been memorable cowboy heroes in early motion pictures but John Wayne was a family favorite in films such as Stagecoach (John Ford, 1939), The Searchers (John Ford, 1956), Red River (Howard Hawks, 1948), and Rooster Cogburn (Stuart Millar, 1975)—John Wayne said that he liked westerns because they were simple stories: he called them folklore.
I would come to love the comic tone, the irreverence, of Rio Bravo (Hawks, 1959) and Butch Cassidy and the Sundance Kid (George Roy Hill, 1969); and find striking the melancholy beauty, lassitude, and shocking brutality of Pat Garrett and Billy the Kid (Sam Peckinpah, 1973); and deeply engaging the radical political vision of Michael Cimino's Heaven's Gate (1980), which gave great weight to the villains' drive for land, money, and power (history and culture were part of the story); and the surprising presence and collaboration of a (cross-dressing) woman and Asian man in Ballad of Little Jo (Maggie Greenwald, 1993) was intriguing, pleasing, as intriguing as the unique familial and racial loyalties of half-brothers (one black, one white) in Ang Lee's Ride with the Devil (1999), and moving was the tragic male love in Ang Lee's Brokeback Mountain (2005), the film interpretation of Annie Proulx's great short story. Ang Lee did not grow up in the American west or south, but in Taiwan, and his interest in the western film suggests the genre's international appeal, as do the popular Italian and Japanese interpretations of the genre. I tend to think of western films as containing fundamental stories and struggles but also dated in their references, limited in the simplicity of their sensibility and situations, preferring the cosmopolitan and the contemporary. Yet, I remained haunted for years by Lena Horne's presence—beautiful, sad, wise—in a western she did, Death of a Gun Fighter (1969), playing opposite Richard Widmark's Frank (the film production was contentious, and its direction is attributed to two men, Don Siegel and Robert Totten). Morgan Freeman, a favorite in all kinds of films, was a significant presence—a capable man, a loyal friend—in Clint Eastwood's Unforgiven (1992), a film that indicated the casual cruelty, the bleak absurdity, of earlier times; and I still recall looking forward to Posse (1993), directed by Mario Van Peeples, a film with more glamour than grit. Over the years, I would catch up with some of the western films I had missed, such as Anthony Mann's 1955 film The Far Country and Sergio Leone's 1967 The Good, the Bad, and the Ugly, liking the first and loathing the second. The great range of genres—documentaries and biographies and legal dramas and political thrillers and horror films and science fiction works, among them—offer different ways of interpreting human experience and social facts.
Whereas Mia Mask's anthology Contemporary Black American Cinema (Routledge, 2012) included a panoply of subjects—from the career of the scholar, athlete, actor and singer Paul Robeson and the representation of black men, including consideration and subversion of gender stereotypes, and the roles of black girls and women, to differing forms and genres, such as animation and documentaries—the book Poitier Revisited (Bloomsbury, 2014), edited by Ian Gregory Strachan with Mask, looks at the character, work, and reputation of Sidney Poitier from different angles, cultural, national, and political. Sidney Poitier, born in Florida of Bahamian parents, a student at the American Negro Theatre in New York, was featured in the films No Way Out (1950) and Cry, the Beloved Country (1951), and, among others, Blackboard Jungle (1955), Edge of the City (1957), The Defiant Ones (1958), A Raisin in the Sun (1961), Paris Blues (1961), Lilies of the Field (1963), In the Heat of the Night (1967), For Love of Ivy (1968), A Warm December (1973), Uptown Saturday Night (1974), A Piece of the Action (1977), Little Nikita (1988), Sneakers (1992), and The Jackal (1997); and, on television, in Mandela and de Klerk (1997) and The Last Bricklayer in America (2001). He directed several films, including the 1972 western Buck and the Preacher. Sidney Poitier, actor, writer, and director, was a participant in the civil rights movement as an artist and activist, attending discussions and demonstrations. "Poitier's career was molded by the odyssey of Martin Luther King Jr.," claims Poitier biographer Aram Goudsouzian in "Walking with Kings: Poitier, King, and Obama," in Poitier Revisited (page 7). "Poitier rose to stardom in the mid to late 1950s through films such as Blackboard Jungle and The Defiant Ones, just as King was emerging as the preeminent voice of the civil rights movement and leading such campaigns as the Montgomery Bus Boycott," explicates Aram Goudsouzian (Poitier Revisited; page 7). Keith Corson, in "Stepping Behind the Camera: Sidney Poitier's Directorial Career," explains the limited exploration of the films Sidney Poitier directed: "Part of the critical aversion to his films can be traced to Poitier's actors-first approach. His heavy use of long takes and loose narrative structure not only allows for improvisation, but also gives his films an odd rhythm and pace that violates the slick and studied approach to film language that was being normalized by a new generation of film school-trained directors of the 1970s. Poitier also strayed from making the types of films that critics champion in terms of genre and intended audience, lacking self-important messages geared toward white liberal audiences or consciously highbrow fare for the art house circuit. Poitier initially directed films about black experiences geared specifically for a black audience, and later attempted to make popular entertainment for mainstream America" (Poitier Revisited; page 219).
Years ago in a July 1968 issue of Look magazine, the essayist James Baldwin paid tribute to Sidney Poitier; and James Baldwin, beyond noting the remnants of genuine experience Poitier brought to his interpretation of characters, speculated about the source of the actor's prominence, stating, "He is an extraordinary actor, as even his detractors must admit, but he's been that for a long time, and that doesn't really explain his eminence. He's also extraordinarily attractive and winning and virile, but that could just as easily have worked against him. It's something of a puzzle. Speaking now of the image and not of the man, it has to do with a quality of pain and danger and some fundamental impulse to decency that both titillates and reassures the white audience" (The Cross of Redemption, Pantheon Books, 2010; page 184). Sidney Poitier was and is a source of fascination for many lovers of film. (I recall how my primary school classmates discussed—with enthusiasm and respect—Sidney Poitier after a nighttime screening of Lilies of the Field, and how engaged I was as a young man by seeing his films in New York repertory houses. My commentaries on Poitier's heroic temperament and immense talent have been published by Offscreen and The Compulsive Reader: whereas some people thought Poitier's characters were too good to be true, I thought they were too good to be ordinary— which, in part, is what it means to be a hero. One of the pleasures Poitier offers is the delight in excellence.) More recently, Sidney Poitier has been featured in Vanity Fair and The New York Times. The 2017 Hollywood issue of the glossy magazine Vanity Fair (March 2017), a monthly record of cultural significance in diverse fields, has a tribute to Sidney Poitier—"Sidney Poitier, 1967, and One of the Most Remarkable Runs in Hollywood" by Laura Jacobs, an article that recalls the Poitier films of 1967 and why Poitier and they—To Sir, with Love; In the Heat of the Night; and Guess Who's Coming to Dinner —made such a difference: "He had the self-containment of a cat, the swoop of a hawk, the calm of a saint. His poise was a form of precision, and his precision, intelligence that ran deep," Jacobs says near the beginning of her article; and, later, "Poitier was silent when it came to the psychic cost of being singular for so long, a pressure that takes a subterranean toll." Charles Blow in the February 20, 2017 Times discussed the friendship and impact of Poitier and Harry Belafonte, who met at the American Negro Theatre: "The two men quickly broke through to each other, in part because they had so much in common. Not only were they the same age, they were both born to parents of West Indian heritage, enabling them to see the absurdity of racism in America from within and without and to bring a quasi-Pan-African sensibility to the African-American experience."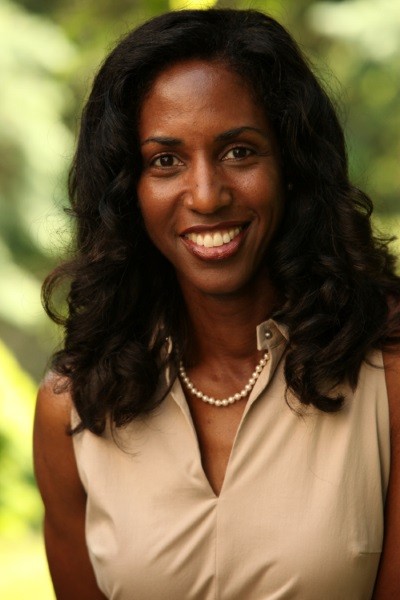 Author/Writer/Professor Mia Mask
Questions for Mia Mask
With the book Poitier Revisited Ian Gregory Strachan and Mia Mask have ensured that Poitier's life and work will be understood for generations to come. Of course, I was excited at the prospect of hearing more of what Mia Mask had to say about Poitier and the world of cinema. I sent her a set of questions on February 15, 2017, hoping I might get the answers back in a month, but her schedule was thick with duties, responsibilities, and travel so my expectations were modified: and I received her final draft of answers with gratitude on April 23, 2017.
Daniel Garrett: What drew you to cinema, and was your interest encouraged by the people around you, whether elders or the young?
Mia Mask: I always loved movies growing up. I watched classical Hollywood comedies like Bringing Up Baby and His Girl Friday. I'd watch horror movies like Halloween, maternal melodramas like Stella Dallas and I loved Eddie Murphy comedies like 48 Hours, Trading Places or Beverly Hills Cop.
As a spectator, I was less interested in how the movies were made and more interested in subtext, symbolism and cultural metaphors. I was a sociology major at Tufts. At school I was interested in sociological questions relating to women and people of color and the underrepresentation of us in pop culture. I took a Hitchcock course and was hooked. And, I learned that film studies or cinema studies is an interdisciplinary field. I went to Tisch at NYU and discovered areas of the discipline that were—at that time—underdeveloped, like African American film studies. That's how I figured out what I wanted to do. Cinema studies enabled me to bring my passion for film together with my interests in sociology, social justice, and the politics of representation.
I absolutely love being a critic because there are things you can say as a critic or film historian that you cannot say as a filmmaker, director, producer or actor. Actors and filmmakers have to consider how their colleagues in the industry might react to critical commentary. As an academic film critic we have the freedom to speak openly and honestly about how films make meaning or resonate with the culture. You can talk about how a film is insightful without being suspected of having a monetary agenda. And, can speak critically about how popular culture or film reproduces dominant power structures, prejudices and reproduces rather than challenges stereotypes. I love that freedom.
Garrett: Poitier Reconsidered: Considering a Black Icon in the Obama Age (Bloomsbury, 2014), your anthology with Ian Strachan, is a thoughtful collection, as was Contemporary Black American Cinema: Race, Gender and Sexuality at the Movies (Routledge, 2012). I'm curious about your evaluation process for deciding on a project. Do you think about your own interests in relation to what is discussed within the academy and popular appeal and the necessities of public discourse—and what else?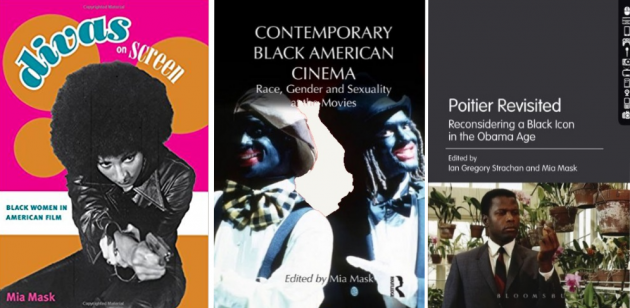 Mask: The papers for the Poitier anthology were written for a conference that Professor Ian Strachan organized. He was the engine behind the Sidney Poitier International Film Festival & Conference held at the College of the Bahamas in Nassau. It was a wonderful conference and it brought together a dynamic cross-section of scholars (some in film, some from other disciplines).
Ian Strachan always had an anthology project in mind. So, the papers and the book were really his brainchild. He reached out to me to help him with the editing, the content, and to help him identify a publisher. Having worked successfully with academic and mainstream presses here in the US, I was able to help him with the content (given my own scholarly interests in Poitier) and with the publishing aspects.
We decided on this project because there was an absence of strong scholarship on Poitier's career. Lester Keyser's The Cinema of Sidney Poitier had been around since 1980. That's a good book but offers a sweeping overview. Aram Goudsouzian's detailed biography had been published in 2004. There were a few other essays here and there, not to mention Poitier's autobiographies and memoirs, like This Life (1980) and The Measure of a Man (2000). But there wasn't a strong analytical collection of essays about Poitier's work, his oeuvre. There wasn't a single book that offered close textual analysis of multiple movies. As instructors, we need a collection that could be used as a college course book and also appeal to general readers. Creating that anthology with Ian Strachan was an opportunity to align our own research interests in Poitier's career with a void that needed to be filled.
Garrett: Is it easy or difficult, while teaching, to get students when considering cinema to move beyond the subjective to the objective, from pleasure to serious contemplation?
Mask: Yes. Good teaching is always challenging. And, it should be. We should always be working hard to improve our pedagogy, our practices. We should always push students to step outside of their comfort zone. It can be a challenge to get students to think historically, though. They tend to view things from their own vantage point. For example, students will sometimes refer to Gus Van Sant's 1998 remake of Psycho before Alfred Hitchcock's 1960 original. So, it's important to help folks realize that the original film, the background and context are the points of departure. That's where the conversation starts. So, you have to train people to think historically.
I often teach the independent film Nothing But a Man. It's a 1964 drama starring jazz legend Abbey Lincoln and actor Ivan Dixon. It was directed by Michael Roemer. The film tells the story of Duff Anderson, an African American railroad worker in the early 1960s who tries to maintain his respect in a racist small town near Birmingham, Alabama, after he marries the local preacher's daughter. In addition to dealing with oppression and discrimination, Anderson must also come to terms with his troubled relationship with his own father, a drunk who abandoned and rejected him. It's a very moving story and the performances are beautifully measured.
This is one film that routinely presents challenges for students because they bring expectations that are unrealistic. They want the black characters from the 1960s to resist racism in a similar way that we see people resisting, protesting and organizing today. But that would have been impossible for people in this small southern town, at that particular historical moment. If you watch this film, you'll see what I mean. Teaching Nothing But A Man speaks to the challenge of recreating historical moments for young people. But over time students come to appreciate historical films. The process of watching films objectively is challenging for everyone, not just students.
Garrett: In the anthology you edited, Poitier Revisited: Reconsidering a Black Icon in the Obama Age, writer and Poitier scholar Aram Goudsouzian in "Walking with Kings" compares the idealism embodied in the images of three public men—actor Sidney Poitier, minister and activist Martin Luther King Jr., and senator and president Barack Obama—as an exemplary quality, a value, for which some genuine and complex humanity had been sacrificed. The men embodied an ideal complexity—dignity, intellect, moral conscience, purpose—not granted always to black men and yet they sacrificed aspects of a common humanity that has its own complexities. Do you think that is just an observation—something that might be said of diverse public men (such as Robert Redford, actor, director, and founder of Sundance; Gandhi, lawyer, activist, and spiritual leader; and Franklin Roosevelt, a national leader and president), or a problem, something that must be changed?
Mask: There are many African American men and women, and leaders, in the African Diaspora who have demonstrated these "exemplary" qualities. But it's rare that black people are shown to embody them. American History has suppressed many of our stories. Let's take an easy, high profile example that's recently come to light. The movie Hidden Figures did very well. As we now know, it tells the story of three brilliant African-American women at NASA—Katherine Johnson, Dorothy Vaughan, and Mary Jackson. They served as the brains behind one of the greatest operations in history: the launch of astronaut John Glenn.
Now, I consider myself a reasonably well-informed person. I think most teachers and academics think of themselves as reasonably well-informed. But I didn't know anything about Johnson, Vaughan or Jackson. Their story makes me wonder, What else don't I know? What other stories are hidden or suppressed? What other pioneering figures remain in the shadows of history? And, why is some black history still unknown? Of course, we know why but…it's 2017. I feel confident saying that if these were white men or women we would have known about them. They would have been in the history books. They'd be in the science textbooks.
My point is that Poitier, King, and Obama are/were noble men. We should know about them and what they accomplished. They should be celebrated as the charismatic leaders they were and represented with the idealism and nobility they possessed.
Would you ask this question in reverse? Would you say: Gandhi, Roosevelt and Redford were important leaders, sure, but isn't this also true of many African Americans, Asian American and Hispanic Americans? What does it mean that this question would never be articulated the other way around? We've all been programmed to think about American history in particular ways, to ask particular questions.
Garrett: Which literary texts give you pleasure and insight; and which do you find especially pertinent now? Are any of them things that had been made into films—or that you would like to see turned into films?
Mask: There are so many texts. It's hard to pick a few. I find Richard Wright, Ralph Ellison, James Baldwin, James Weldon Johnson, and Toni Morrison are all still seminal. Their work is so dense and still so insightful. Of course I have favorites among the classics like Charles Dickens and Dostoyevsky. My favorite contemporary writer might be Zadie Smith. Her work is pertinent now. I really enjoyed White Teeth and On Beauty. I like the way she crafts characters. Reading her work I feel like I can see the characters and the places they inhabit. And, I appreciated her insights into academic life in On Beauty. Someone needs to create a primetime television soap opera about higher education. They could call it Academia.
I love non-fiction too. I like non-fiction more than fiction—sometimes. I grew up on non-fiction. It helped me mature, particularly black feminism. But my problem is that I don't have enough time to keep up with the fiction I want to read.
Garrett: The public representation of women has often been parallel with the position of women in society. There is a tradition of complaints about the paucity of participation of women in cinema, and the presentation of female and feminist perspectives in film, but women have grown more central in society—doing respected public work and attaining positions of social power—and it seems to me now that there have been more women film directors and writers than ever and some very good films about women—I think of work by Ava DuVernay and Gina Prince-Bythewood and Dee Rees and Tina Gordon Chism, and greater appreciation for Julie Dash and Kathleen Collins, as well as the work of Andrea Arnold, Susanne Bier, Kathryn Bigelow, Lisa Cholodenko, Sofia Coppola, Shana Feste, Debra Granik, Nicole Holofcener, Tamara Jenkins, Mira Nair, Sally Potter, Kelly Reichardt, Margarethe von Trotta, and films such as Suffragette. What is your assessment of women in film?
Mask: There aren't enough opportunities for women in front of, or behind, the camera. For example, women are not given the opportunity to direct big budget projects with the same frequency as men. And, they have to work harder to get their projects funded. Sure, there are more women working and directing. I love Julie Dash, Ava DuVernay, Gina Prince-Bythewood, Shonda Rhimes, Darnell Martin, and Kasi Lemmons—among others. I'm grateful for their work as a spectator and a teacher who strives to bring these films to the attention of student audiences long after they leave the theaters.
But the numbers are still not good. Don't take my word for it. Look at the February 2016 USC Annenberg School for Communication & Journalism report, "Inclusion or Invisibility? A Comprehensive Report on Diversity in Entertainment." It addresses gender, media, diversity and the need for social change in the entertainment industry. It's a great report. I use it in my courses. Basically, the numbers refute the idea of progress. Women and people of color in film are still struggling. Sure…there are some good recent films about women. I devoured the first season of Ava DuVernay's and Oprah Winfrey's family drama, Queen Sugar. But I would hate to think that women are only being hired to direct women's pictures. It's not as though men are only hired to directed men's pictures. Women, and people of color, are still working against industry expectations that their films, their TV programs, and their scripts will not be as successful and therefore are not as bankable.
But let's face it. The issue of "women in film" is broader than numbers of women working in the industry. It's also about the representation and how women are depicted in film and television. Some of the most popular shows present the most problematic images of women, violence against women, and sexist language.
Designated Survivor is a television program I enjoy and there are some strong female characters. But the language is offensive. Every annoying or obstructionist character is referred to as a son-of-a-bitch before the fade-to-black cut to commercial, scene change. This is not a recent phenomenon. The Sopranos cast women as harpies or 'hos. Mad Men reduced the women to caricatures. And, Game of Thrones, a program I enjoyed in the early seasons, has a rape issue. Female characters are always being raped.
This trend is not specific to HBO. It's on other networks. The Americans is a great period thriller about KGB spies living in the seventies. It has a strong female lead. Keri Russell does a fantastic job. However, I thought it was odd that the character was raped at the beginning of season one. The trauma establishes the character's toughness—but male characters are never written that way: when has a program ever established the toughness of a male character by having him raped? Those kinds of decisions in the writing of mainstream television and film show us how far women (of all races) have yet to go in terms of their representation in popular culture.
Garrett: What kind of response did your book Divas on Screen: Black Women in American Film (University of Illinois Press, 2011) get?
Mask: It was well-received. It's still doing well, I'm happy to say. People are reading it and teaching it. For their interest and engagement, I am grateful.
Garrett: I admired Diana Ross in Lady Sings the Blues (1972) and Out of Darkness (1994), and I still find the scenario of Mahogany (1975) intriguing. I wonder how you see the legacy of women such as Ethel Waters, Lena Horne, Diahann Carroll, and Diana Ross in film.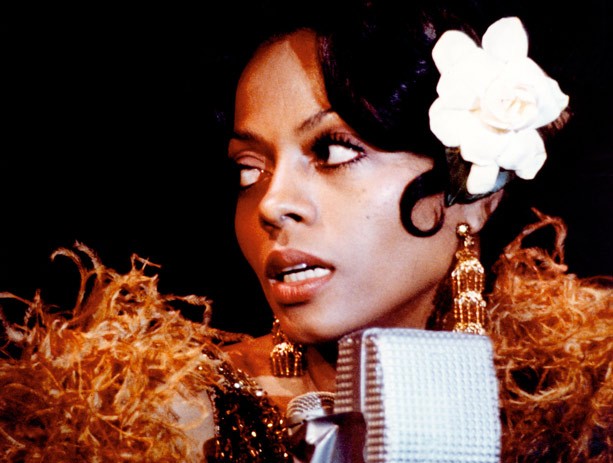 Diana Ross from Lady Sings the Blues
Mask: They were some of the forerunners. They were all important figures. I recently contributed to Ashley Clark's BFI (British Film Institute) Black Stars compendium, which just came out. My article discusses Diahann Carroll, Lena Horne and other pioneering women. I might write a follow-up to Divas and include some of the women I couldn't include in my first book.
Divas on Screen is about five women who were film stars in the traditional way we conceptualize stars in our society and in cinema studies as a discipline. They were, or are, analogous to classical Hollywood film starlets. Women like Ethel Waters are part of that conversation. Lena Horne starred in films but we think of her stardom deriving from her career as a singer as well. Diahann Carroll had a fascinating career. I loved her in Paris Blues because it's an example of a complicated black relationship, the likes of which we rarely saw in 1960s cinema. And, Claudine is also an important movie. Carroll was one of the first black women to star in her own television show, Julia. So, Diahann Carroll's work is historically significant.
People always ask me: Why didn't you write about this person or that person? My first response is: read the book. My rationale is there. My second response is: I couldn't write about everyone. And, to be honest, more women of color have emerged since I wrote it. So, maybe I can get to them in the next book or the book after next since I'm currently working on a new project.
Garrett: What do you think of Whoopi Goldberg, Angela Bassett, Halle Berry, Sanaa Lathan, and Viola Davis?
Mask: I have great admiration and respect for Viola Davis. She is a wonderfully talented artist. And, it's so affirming to finally see a brown-skinned woman of color be celebrated and appreciated as both beautiful and talented. She's the kind of performer who dignifies roles and characters that aren't always complex. I think of her performances in the movies Antwone Fisher, The Help and Fences as examples; or, her work in television. And, I'm reminded how grateful I am for Shonda Rhimes—Viola Davis appears in How to Get Away with Murder, the Shonda Rhimes television production. By writing multidimensional women characters, Rhimes has opened the door for many more women of color. Though Viola Davis is a powerful presence, she's capable of great subtlety. I didn't write about Davis in my book but she hadn't emerged when I was writing the book.
I do write about Whoopi Goldberg in my Divas on Screen. So, the short answer is yes, I think Whoopi Goldberg has been an important figure. She was challenging the conventions in the 80s when there were so few black women starring in films. The book is really about people who broke ground in some way. In another context, I've written a comparative analysis of Angela Bassett and Halle Berry. Anna Everett's anthology on movies stars of the 1990s provided an opportunity to consider the relationship between Bassett and Berry.
Bassett enables us to consider classically trained black actors. Whereas Berry is a model/ingénue turned film star. They took different paths, had different opportunities and different career trajectories. I wanted to examine why their routes and opportunities were different. I thought comparative analysis would reveal a lot about the industry and what's expected of women—particularly black women. I love Sanaa Lathan's work. She is always a class act. I had the pleasure of meeting her briefly when she was in Lynn Nottage's play Meet Vera Stark. Lynn invited me to meet the cast and talk with them about film stars. It was a great honor. Sanaa Lathan is someone I would like to see working even more frequently.
I'm also an admirer of Audra McDonald's career on stage (in musical theater) and on screen (in television). She's the only artist to have won six Tony Awards; and, she's deserved every one of them. I'm not an awards show fan, but that's just phenomenal. What an enormous talent. I can't wait to see what McDonald does next. These women make me so proud.
Garrett: Do categories identify facts, ideas, and identities, collect them, or create them?
Mask: I'm not sure what you're asking. There are multiple questions superimposed onto one question here. As it stands I think categories can identify facts, ideas and identities. But the reverse is also true.
Garrett: Do you think that greater public acceptance of same-sex love and recognition of rights regardless of gender and sexual orientation have produced a broader range of stories and significations in literature, film, and music, as well as in the other arts?
Mask: The success of Moonlight answers that question. We are certainly seeing a broader representation of queer issues in film and television. My Own Private Idaho, The Crying Game, Philadelphia, Six Degrees of Separation, and To Wong Foo, Thanks for Everything! Julie Newmar, and, more recently, Brokeback Mountain, Will & Grace, Queer Eye for the Straight Guy, The L Word, and Six Feet Under were programs and films that helped to introduce queer characters into mainstream movie culture and primetime TV. Now there are a few more characters sprinkled into primetime and mainstream. But evolution has been slow. I think the real culture shift dates back to the 1990s.
A few seminal films come to mind. Paris is Burning, Jenny Livingston's 1990 non-fiction documentary about black gay men and drag ball culture, did well in the arthouses and opened up conversation and critique. It was indebted to Frank Simon's The Queen but that's a much older documentary. Then there was Neil Jordan's The Crying Game, which was released in 1992. Jordan's picture was a watershed film. It was the first European arthouse feature to put queer and trans issues back into mainstream discourse via the artistic cache of art cinema.
The short answer to your question is: yes.
Garrett: I thought your anthology Contemporary Black American Cinema: Race, Gender and Sexuality at the Movies was a very smart, very significant collection of commentaries, with a terrifically informative and necessary introduction. What has been the response to it?
Mask: Thank you. I appreciate that feedback. The response has been fine. I think we could have done more publicity for the book. But I love this collection because I worked so hard to make it come together. And, it did cohere. I'm proud of that fact. Initially, it was supposed to be a co-edited volume. When I lost my collaborator, due to personal and professional obligations, the project lost momentum for a time. And, I was busy teaching. But I was determined to get it published. The press (Routledge) worked with me because they valued the contributors' wonderful essays and the scholarly and political interventions of the book. I have a wonderful group of scholar-friends who contributed to that collection. I really appreciate their willingness to invest time and energy into the project.
Garrett: One of the things that surprised me was Sidney Poitier publishing fiction—he wrote a book, Montaro Caine (Spiegel & Grau, 2013), that is something of a spiritual allegory with thrilling scientific and speculative aspects. He has remained busy even when not the center of attention. As Goudsouzian notes, "Poitier kept acting, directing, and producing through his golden years, and over time he found work on smaller-scale projects that communicated his values. He has also written three memoirs; if the first is a straightforward narrative of his rags-to-riches story, the later ones are meditations on the lessons of his past, on the nature of his faith, on the challenge of his insecurities, and on the power of love" (Poitier Revisited: Reconsidering a Black Icon in the Obama Age; page 23).
Mask: He's an incredibly dynamic person. This is why I'm a student of his career.
Garrett: Do you think enough note has been taken of Poitier as Caribbean man, as someone with international connections? In Belinda Edmondson's Poitier Revisited essay "Caribbean All-Stars," she discusses the work, similarities, and differences between Poitier and his friend the singer, actor, and activist Harry Belafonte. (She compares Poitier's dignity with Belafonte's more sexual West Indian image.) Belinda Edmondson states, "Even now, the observation that Sidney Poitier is a Bahamian elicits no more than an incurious 'oh?' from Americans. It has no bearing on his meaning for them. Yet his un-African Americanness is essential to the construction of his Ideal Blackness. Sidney Poitier, like his most famous character Dr. John Prentice, is a black tabula rasa. Because he is understood to be African American, the fact that he has no identifiable cultural markers of actual African Americanness is not remarkable; the absence of black markers allows for a projection of American desires, black and white, onto him" (page 65). What kind of character, style, and performance is appropriate for the parts Poitier played?
Mask: Mask: Edmondson is right. Poitier is a sort of black "tabula rasa." But that's a function of his blackness. Richard Dyer is one among many scholars in the field of "whiteness studies" who talk about white privilege and how white people are not "raced" the way people of color are. Folks like George Lipsitz, Cheryl Harris, David Roedieger, Noel Ignative, and Tim Wise are part of that group but they come from various disciplines. Whites are simply viewed as individuals whereas people of color are always viewed in terms of their perceived racial background. You have to read Dyer and others to fully understand. But this is related to what Edmondson is saying. Spectators project a particular black identity onto Poitier's characters because people of color always already bear the "burden of representation." We need to critique the way whiteness is normalized. And, eventually, that will change. We need to enable people of color to be individuals and not always representatives of their race. But that's a much longer conversation.
Garrett: Idris Elba is a handsome man and a talented actor. The British actor, born in London, is the son of one parent from Sierra Leone and one parent form Ghana, and I have liked him on his television mini-series Luther as the ferocious and fiercely smart detective John Luther as well as in films such as The Gospel (2005) and Thor (2011) and Mandela: Long Walk to Freedom (2013), but I have the sense that in some films he is being used as a sexy beast—I am thinking of No Good Deed (2014), which I did see and also of Beasts of No Nation (2015), which I have yet to see. Emphasizing a black man's body, his brute force and sexual power, is not always a good thing—it can be a portrait of an animal, the fulfillment of the worst expectations. What do think of the parts played by Idris Elba?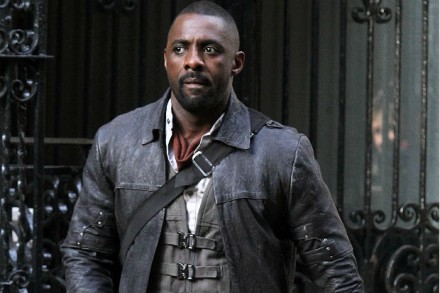 Idris Elba from set of upcoming King adaptation of The Dark Tower
Mask: First, let me say that Idris Elba is hot! I think he's so good looking. I have a mini-crush on him—I'm a bit star-struck where he's concerned. Second, to be fair, he's played a range of roles, such as the Nelson Mandela picture you mentioned. He's demonstrated breadth and range. They haven't all been black brute types.
But I wouldn't disagree with your point either. There is still a tendency to cast black masculinity in this way in American films and popular culture. Writers, producers, directors rely on old stereotypes (whether consciously or not) and present black masculinity as threatening, intimidating, brutal, violent. One of the problems with this is that it's racist. It also has ramifications beyond the multiplex. It is part of the cultural milieu. It's part of the dominant ideology of our society. These images don't exist in a vacuum. They are part of a system. This is a system that profits from a prison industrial complex in which black and brown bodies are criminalized for profit. The films are part of an apparatus that helps justify racial profiling, surveillance, vigilantism, and police violence against black people. That's why people are saying Black Lives Matter.
Jordan Peele's new movie Get Out is one film to take this to task by examining the way black (male) bodies are fetishized and punished. I thought Get Out was wonderfully done. It's also a great parody of horror movie conventions. Justin Simien's Dear White People (2014) also gestures this way but focuses more on undergraduate college culture.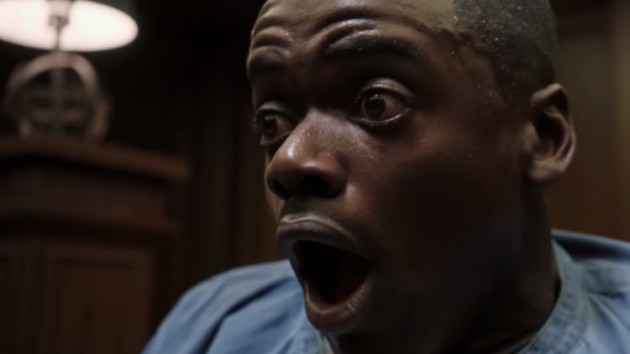 Daniel Kaluuya as Chris in Get Out
This is why we have to resist and say that Black Lives Matter. The practice of misrepresenting and constructing black masculinity as dangerous and threatening is not just in the public sphere, it's also present in popular culture, in the mythology. Take The Wire as one example. Black men are over-represented in popular culture as violent and they are underrepresented in other professional roles. This question reminds me of Richard Dyer's book, White. It's an examination of the way people of color are viewed as corporeal, that is, seen as being in, and of, their bodies.
Garrett: There is much talk now about the fragmentation of cultures, not only regarding race and gender and class but also divisions between city and country. Can the differences in perspective and priorities between rural and urban areas be reconciled; and, if so, how?
Mask: What a huge question. Yes, these differences can be reconciled. We need to respect the work, the lives, and the labor of one another. That would be a first step. I don't agree that we're more fragmented now than we were before. When was the "before" implied by the question? The question suggests there was a utopic moment when we—as a nation—weren't divided, weren't fragmented, or lived in racial and social harmony. When was that idyllic moment? For whom was it idyllic?
That said, I'm an eternal optimist. But I can't answer that question in a few words. I only know that we need better leadership at the national level. We need people to be willing to divest of white privilege. One of my mentors, Robert Stam, co-wrote a wonderful book with his partner Ella Shohat, entitled Unthinking Eurocentrism: Multiculturalism and the Media. The title is an indication of what I think needs to happen. We need to unpack our learned ideas and unconscious biases. Education is needed. And, we need to move from Euro-American models and modes of thinking to "polycentric multiculturalism." If we can start to do that, and respect the environment and one another, then we can address what I think you mean by "fragmentation." Our notions of whiteness are related to our notions of blackness and other identities. Our notions of self are informed by our constructions of "the Other."
Garrett: In Poitier Revisited, you discuss Sidney Poitier's relationship to films set in the 19th-century American west—the western film—in "Black Masculinity on Horseback: From Duel at Diablo to Buck and the Preacher…and Beyond," demonstrating how Poitier offers an alternative vision of western life—encompassing the participation of a black community, while gratifying childhood fascination (his own, and that of others), and expressing a certain practical complexity of survival and cultural conflict. You say, "It is significant that Poitier chose to make his directing debut with this particular genre. After all, the western genre is central to the hallowed notions of national culture, to nation and narration, and to theories of development. More specifically, this genre is imbricated in American mythos of the frontier. It engages shifting notions of masculinity; it's central to the enterprise of U.S. imperialism: it's predicated on the ideology of Manifest Destiny, and has—in some cases—supplanted actual historical memory" (page 189 – 190). Do you really think the western film still has that kind of power in popular culture, or is it now simply one of many genres?
President Obama bestowing the prestigious Medal of Freedom Award to Sidney Poiter
Mask: The generic conventions of the western definitely inform the conventions of science fiction films and television programs in contemporary culture. The visual and metaphoric lexicon is the virtually same. Have you watched Star Trek, Aliens, Blade Runner, Pitch Black, Kill Bill, Cowboys & Aliens, The Walking Dead, or, more recently, Westworld? Of course, I know you've watched them. But I mean have you really seen them? Have you considered how they are organized structurally? How morality is coded? And, that's not to mention the films and television programs that are bona fide, neo-westerns—I'm referring to TV shows like Deadwood and Justified, or movies True Grit, and Django Unchained. The western is still with us, undergirding the visual vocabulary and moral economy of popular culture.
Garrett: You point out how Duel at Diablo (1966), directed by Ralph Nelson and featuring Poitier as a Buffalo soldier and hired horse wrangler, acknowledges both Native American rights and violence; and Buck and the Preacher (1972), about families in need and a bank robbery, a film that Poitier directed, dramatizes the relationship—one sometimes of sympathy and help—between blacks and Indians, acknowledging the histories of enslavement, land theft, murder, and white racism. There have been other westerns featuring blacks, as Michael K. Johnson's 2014 University Press of Mississippi book Hoo-doo Cowboys and Bronze Buckaroos documents, and very recently Antoine Fuqua's film The Magnificent 7 (2016), featuring Denzel Washington. Have these films really affected mainstream American cultural or film narrative?
Mask: Yes, there are other westerns featuring blacks. Thanks for noting that. That is the subject of my next book. There are many important films to discuss. These films exist—in other words they are continually produced—because there's a market for them. And, there's a market for them because the lore, the fascination, the ethos, and the myths of the western are still appealing. But why? That's what interests me. I want to talk about why they are still part of our collective (un)conscious.
Garrett: What are some of the political principles and civic virtues that can encourage a more harmonious, productive society? What does a fair and humane society look like? Does it have a look, or just a diversity of opportunities and effects?
Mask: Democracy is good. I like democracy. Lol!
And, polycentric multiculturalism can encourage respect and understanding. We need respect for the environment too. We've reached a moment when we must examine power and privilege. I mean look at the last presidential election. It's just too much to tolerate. Personally, I'm really struggling with the outcome of the last election and the policies and non-policies coming out of the White House.
Garrett: What is your assessment of the presidency of Obama?
Mask: I thought Barack Obama was a great president. He was a total package. He was smart and well-educated. He's a family man and a humanitarian. As a family, the Obamas were a class act. The fact that he married Michelle Obama also speaks volumes about his character. Clearly, he values intelligent and well-educated women. To me, that says a lot about a man's character. As the country's first lady, Michelle Obama was such a stunning role model, especially for women and girls. She's brilliant, beautiful, and elegant.
As the nation's principal leader, as the president, he was effective and diplomatic even in the face of ugliness. I'd say he was magnanimous as a person. And, I'd say he was effective as a leader. He ushered in Obamacare and secured the confirmation of Justice Sotomayor. He made a commitment to climate change. Obama supported same-sex marriages…eventually. His administration normalized relations with Cuba. He successfully diversified federal government bureaucracy by hiring women and people of color. And, he increased Pell grants. Being a college professor, and working at a school that values improving access to higher education, I have a great appreciation for Pell grants and financial aid in general. The grants constitute another important step to help democratize access to education. So, overall, I feel Obama had a great track record. I'm mourning the end of his presidency.
Garrett: Who are the American leaders, whether officials or civilian, who have been models for positive political action?
Mask: I have long admired Angela Davis. I've admired her since I was a teen when I first encountered and read her work. The first book of hers that I read was Women, Race and Class. I was hooked after that. Each of the stages of her career and activism teaches you something. For example, early in her life she studied philosophy and was a student of Herbert Marcuse's work. It's well known that she claims Herbert Marcuse taught her it was possible to be "an academic, an activist, a scholar, and a revolutionary." This is what she said when she came to Vassar. That says it all! I love the fact that she went to the University of Frankfurt. Her experiences abroad clearly helped her develop a sophisticated analysis of world politics which later informed her writing, research and activism. And, let's face it: she was leading the charge on criminal justice reform and the prison industrial complex before it was fashionable.
Shirley Chisholm is another American leader I admire. Long before Barack Obama, and before Hillary Clinton, there was Shirley Chisholm. I'm so awed by her life and legacy. As you know, Chisholm was a very important political figure too. She was the nation's first African American congresswoman, and she launched a campaign for the United States presidency in the 1972 election. More importantly, she won an impressive amount of support given the political climate of the era and the proximity to the civil rights movement. She showed the world that black women should be taken seriously. She was a national role model for women, for people of color, for women of color, for gays, and for progressive people globally. She kept the debate focused on marginalized and disenfranchised groups, employment, health care and poor families. I also appreciate Shola Lynch's documentary Chisholm '72: Unbought and Unbossed. Chisholm was another exemplary model of positive political action. The ethos, tenor and nature of their work had implications far beyond the political public sphere. Their work informed popular culture too. I think the films of Pam Grier, for example, were informed by the character and spirit of women like Chisholm and Davis.
Garrett: Is there an ideal relationship between America and the world, in terms of culture and politics?
Mask: The ideal political relationship between America and the world would be one in which we promote greater social justice and democracy locally and globally. The United States of America has to embody the values it espouses—but ever since the Double V campaign for victory against Fascism abroad and at home, we know there's been a problem. We've always known that there's not justice here at home and that justice is not blind. World War II was one of the first times we were exposed as not measuring up to the values that we as a nation supposedly represent. Clearly, since we have to say Black Lives Matter, we haven't realized that double victory yet. So, we need to start by living up to our values.
The United States tries to promote democracy in some parts of the world particularly those where it benefits us to maintain stability. But there are so many parts of the world where we allow genocide, injustice, rape of women and children, the persecution of gays and religious minorities to occur. Of course, we can't be the world police. Even if that is the image we have of ourselves—at times. The very idea that we can intervene in a policing role, at all, has neocolonial undertones. But there are ways in which we do exactly that in regions of the world as a matter of national interest and global geopolitics, and where we are expected to help maintain stability. But if we started practicing these values at home, it would be a way to begin representing them abroad.
In terms of culture, popular culture, yes there is an ideal relationship. Right now we dominate the global film market with American product. Only Bollywood and Nollywood outperform American films in their home countries. I would like to see us help develop other struggling film industries by supporting artists and film production. I would like us to collaborate rather than dominate. And, I truly believe we can do that.
Thank you Mia Mask for your work, for your time and attention to the questions submitted. I wish you well—creativity and comfort, health and happiness. (DG, April 2017)
I, Daniel, am left to consider: Who are we, and what more do we want to be? What are the tasks that must be taken up to recreate the world? What enlightenment does art offer? Which philosophies can guide and sustain us now? "Philosophers' explanations of how objects make sentences true, or of how the mind is related to the brain, or of how free will and mechanism might be reconciled, do not intrigue most contemporary intellectuals. Such problems, preserved in amber as textbook 'problems of philosophy,' still capture the imagination of bright students. But no one would claim that discussion of them is central to intellectual life," observed the respected yet controversial philosopher Richard Rorty in the 2004 Page-Barbour lectures (Philosophy as Poetry, published by the University of Virginia Press, 2016; page 24). As Richard Rorty grew older and wiser he became more hopeful and pragmatic, and less inclined to confuse professional games with profundity. Philosophy, which is often thinking about thinking, as much as the cultivation of the love of wisdom, has been the basis of most disciplines of knowledge, something we—artists and intellectuals, critics and scholars, connoisseurs and audience members—may forget; and for some of the laborers in the fields of academe, prejudice and pride are as potent, as seductive, as perception and principle—and what they consider problems are not problems for most people.
What forms of knowledge—cultural, philosophical, and scientific—are important to know and to share? Who are the children that will get a good education? What of art and philosophy will be shared with the general population? Are the questions we ask thought of as inquiries that make new or shared knowledge possible, or simple statements of judgments, or declarations of ignorance? How much generosity or skepticism should one bring to an intellectual discourse, whether casual or formal? Which assumptions does one bring to conversations, personal or public, academic or journalistic, in the flesh or through the internet? Does anything matter more than wealth and power? In the 2014 book The Humanities and Public Life, edited by Peter Brooks with Hilary Jewett, and published by Fordham University Press, a conference of scholars, including Judith Butler, Elaine Scarry, Kwame Anthony Appiah, Jonathan Culler, Patricia Williams, Richard Sennett, and William Germano discuss the beauty, thought, and morality of literature and the arts, the responsibilities of colleges and of intellectuals, and the possible ethics of reading within circumstances more and more shaped by the pressures of commerce and politics. At one point, Charles Larmore in "The Ethics of Reading," declares, "Texts do differ from actions in an important respect. Agents are generally in the vicinity of their actions, so when their actions are described falsely, or when they believe that they are, they can object. Texts, by contrast, 'roam about everywhere' (kulindeitai pantachou), as Plato says, and do not have their authors nearby, or necessarily anyone, to stand up for them when they are misread" (page 53 and 54). Will there be respect and understanding for all participants? Will review and rigor open or close opportunities and possibilities? Will there be an ethics of reading, an ethics of reception? Does anything matter more than wealth and power?