No Fun City
Melissa James and Kate Kroll Reveal Vancouver's Choke-hold on Local Arts Culture
Vancouver is the City of Glass, a phrase borrowed from Douglas Coupland's 2000 book of the same name, an insider's guide and photo essay of a city re-built for Expo '86. It's a name reflecting renewal that unwittingly points up the fragility of the city's psyche, a collective identity based upon the city's perceived difference from everything east of the Rockies. It's also Terminal City, the western terminus of the Canadian Pacific Railway, which suggests a narrowing horizon that is at odds with visions of the city as a unique place of possibility.
But it's fair to say the nickname that best describes this place I've called home for the last three years is No Fun City. A dynamic, international urban centre that nonetheless lacks diversity in terms of entertainment types and the pedigree of ownership of existing art spaces, restaurants and music venues. Vancouver has an unfortunate history with choking out cultural spaces as municipal government focuses instead on commercial-residential developments. In combination with a maze of liquor laws, zoning rules, and other municipal by-laws that dictate the terms of such businesses, it represents what many people consider to be the worst aspects of runaway development in a city that is becoming less accessible to young people hoping to make it a home.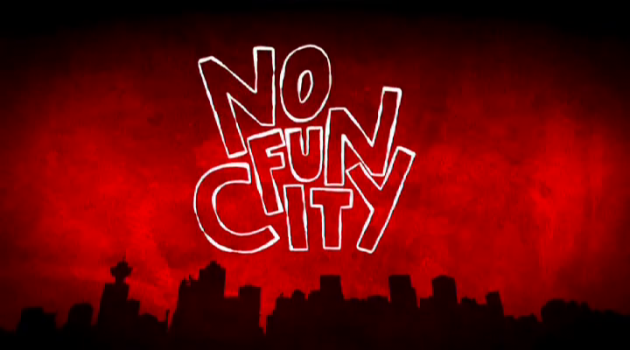 No Fun City, the 2010 Canadian film conceived and written by Melissa James and co-directed/co-produced by Kate Kroll, sets out to document Vancouver's inability to recognize the long-term value of independent and artist-run spaces by telling the story of independent and illegal punk venues in the run-up to the 2010 Winter Olympics. Supported in part by the British Columbia Arts Council and a popular success in its appearances at a range of film festivals including DOXA (Vancouver), Pop Montreal, and CMJ (New York), No Fun City fits nicely in the lineage of other nonfiction portraits of music subcultures, most recently the gonzo documentation of noise artists in the self-titled Friends Forever (Ben Wolfinsohn, USA, 2001) but dating back further to the ethnographic project of Decline of Western Civilization (Penelope Spheeris, USA, 1981) or any number of first-wave punk rockumentaries. It presents the challenges faced by independent, often artist-run music venues in the downtown east side of Vancouver (DTES) — Canada's poorest postal code — as exemplary of the city's larger struggle to balance cultural development against commercial interests in one of North America's fastest growing cities.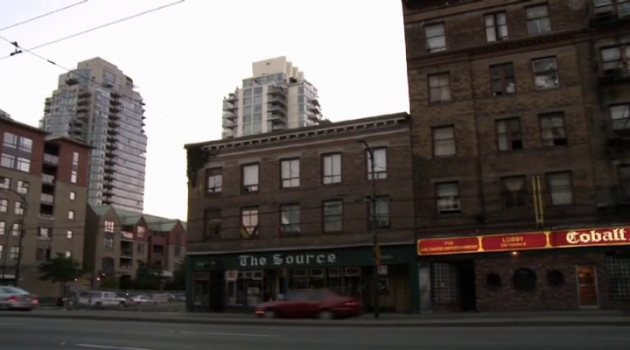 Musicians representing Vancouver's 'alternative' music past — DOA, Dayglo Abortions, and Skinny Puppy — participate alongside a contemporary pool of talent — Japandroids and 3 Inches of Blood the highest profile among them — and discuss the particular hurdles posed by Vancouver's mind-bogglingly dense bureaucracy. They argue the system is weighted in such a way that nearly any independently financed live music venture is doomed to fail. The filmmakers (and featured musicians) contrast this with the sanctioned nightclub district on Granville Street which features nightly acts of public drunkenness and aggressive behaviour that meet a diminished response from police and by-law officers relative to those same incidents on the east side of the city.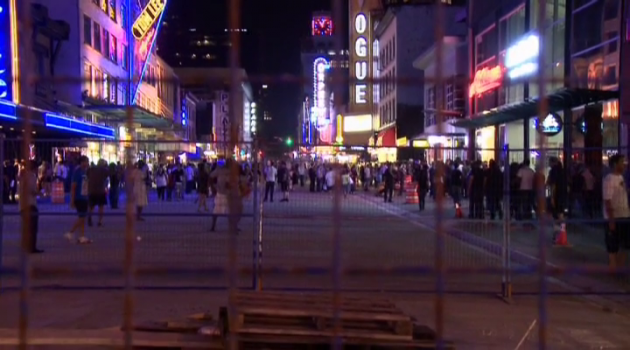 Symbolically, it underscores the have-/have-not dichotomy that structures life in downtown Vancouver, stigmatizing (and effectively dehumanizing) the poverty that defines the DTES. As iconic punk venues are threatened and shuttered, and illegal venues monitored and raided, musicians, politicians, and entrepreneurs — notably Wendy 13 (formerly of The Cobalt, now Funky Winkerbeans), David Duprey (of The Narrow, Rickshaw Theatre, and Fox Cabaret) and Malice Liveit (formerly of The Sweatshop) — speak to the ways in which Vancouver's official position on these matters is effectively culling an entire generation of musicians and artists.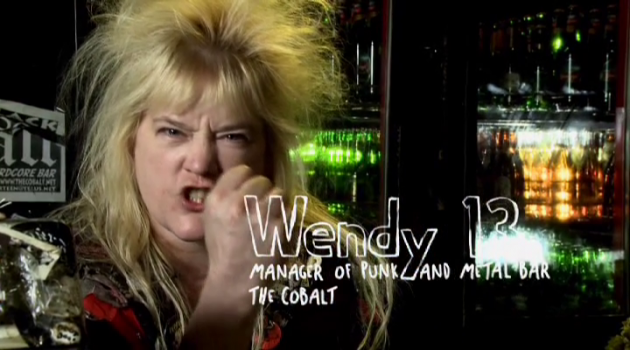 If there is nowhere to play, there is nothing to cultivate a sense of community that will ultimately propagate similar creative endeavours in the future. It's a lesson brilliantly illustrated in the revelatory Blank City (Celine Danhier, USA, 2010), a chronicle of the New York independent film and music scenes that captures the complex interaction of art, culture, local and state government, and urban redevelopment that produced one of the most important subcultural scenes in modern America.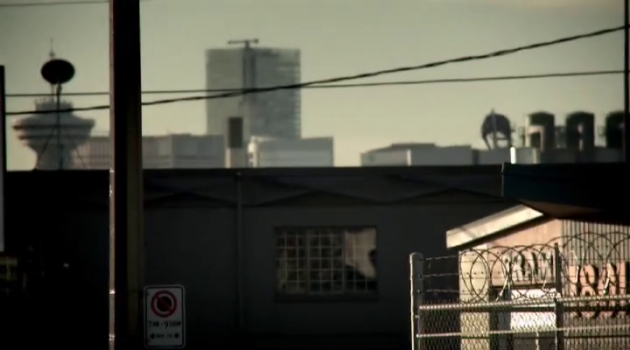 Aesthetically, there is little to distinguish the approach of No Fun City from any other indie documentary of the last twenty years — including the other Vancouver punk documentary of recent years, Bloodied But Unbowed (Susanne Tabata, CAN, 2011), which focuses primarily on the 1970s early punk scene in the city and its lasting legacy — but its power lies elsewhere. It captures a city in flux, a community fighting for space in a place they call home, with tensions between interested parties still simmering to a boil as the film was in production. Now four years old, No Fun City hasn't aged a day and the situation in Vancouver has only grown more dire. There are three main elements at work in No Fun City: interactive sequences featuring the filmmakers engaging with representatives from the scene as they explore performance spaces and narrate their adventures dealing with the Vancouver Police Department and City Hall, 'talking head' interviews with speaking subjects providing commentary on both the history of the alternative music scene in Vancouver and the recent events which prompted James and Kroll's examination, and sequences of musical performance that not only highlight musicians participating in the scene but also document the performance spaces and audiences which host them.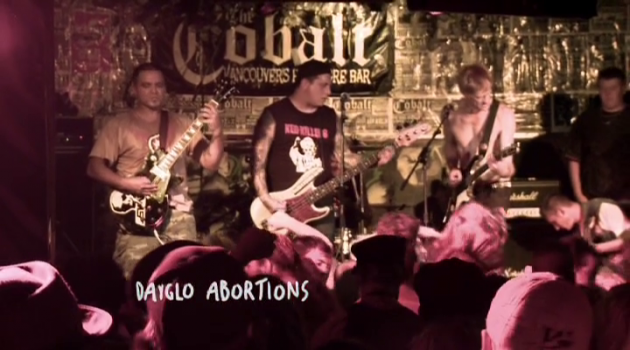 Threaded throughout the film is a brief history of independent music venues in the city, featuring Seylynn Hall in North Vancouver and the Smilin' Buddha on Hastings, the iconic venue which reflected musical taste in the Pacific Northwest — including punk and hardcore — for a half decade before closing in the early 1990s. Laudable less for its predictable style and structure than for its subject matter, No Fun City falls nicely in between the categories of rockumentary and activist documentary. It presumably seeks to inform and mobilize its audience with the history and testimonies it offers, though it remains to be seen how effective it would be as a media object for use by municipal government or stakeholders on the development side of things.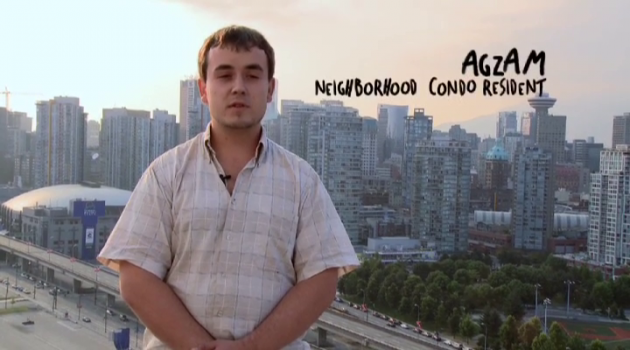 Vancouver occupies a central place in the history of North American punk, hardcore, post-punk, and countless other DIY scenes. Municipal leaders at City Hall, however, fail to see the value in providing any space for this type of cultural production in the present-day (meanwhile, 500km south, Portland has quickly become famous across the globe for embracing and advertising its appreciation for precisely this sort of alternative culture). The established pattern of property owners closing licensed venues and leaving them to rot, for example, whilst failing to relinquish the space or the liquor license for another entrepreneur (in British Columbia, liquor licenses are limited in number, prohibitively expensive, and in some zoned areas of particular municipalities — like the DTES — under an operating ban, meaning owners can only apply for temporary licenses limited by time or number of events) suggests little will change or improve in the immediate future. Even attempts at opening non-licensed art spaces and co-ops in the city are challenged by the municipality on the grounds that they could be used for liquor-serving events and other unlicensed activities. Vancouver City Hall has taken the position that the absolute worst will happen in these spaces no matter their stated purpose and defers to the commercial interests of developers whom they believe will spur the gentrification of neighbours "in decline" (double-speak for those areas that have been abandoned by municipal, provincial, and federal services) in ways more in keeping with the public's interest than the efforts of local artists, young business people, and the like. In the end, No Fun City functions simultaneously as a cautionary tale for the general public, an activist media object for stakeholders in the arts community, and a time capsule of cultural production and activity in a city still booming yet fragile, flirting dangerously with a terminal state.