Notes on Reza Mirkarimi's film Today (2014)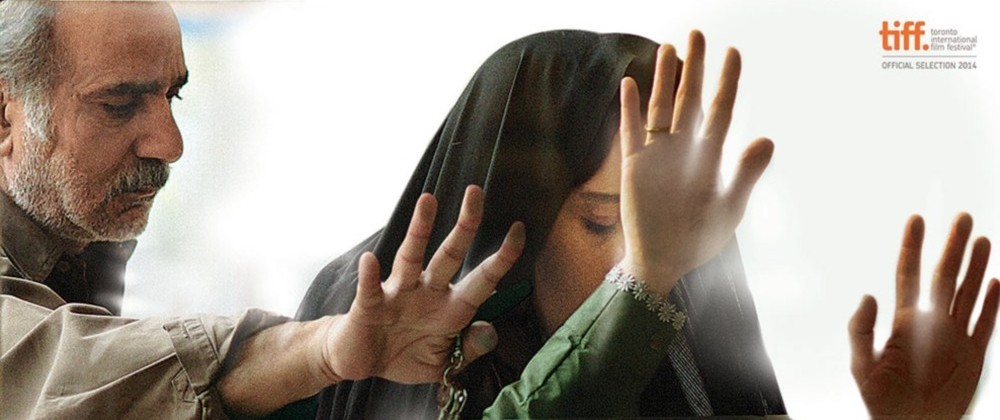 Too few risks have been taken in Iranian mainstream cinema to depict the oppression of Iranian women but Reza Mirkarimi's film Emrooz (Today, 2014) subtly chronicles a day in the life of a pregnant single mother named Sedighe who desperately looks for support from a taxi driver named Younes. The film's portrayal of the pregnant woman can be seen as evidence of the lack of social support for single mothers in Iran and how Iranian women have no legal right to defend their motherhood without the support of a child's father.
Selected by Iran's Culture Ministry for submission to the 2015 Oscars, Today sneaks under the surface of downtown Tehran where good and evil usually live next to each other unnoticed. In a relatively observational film, Mirkarimi's camera picks two characters from everyday life on the streets of Tehran and lets the sympathetic dynamism between the two strangers emerge onto the screen. Right from its beginning and through the exchange of dialogue between the main two characters, Today uncovers the bleak social reality that usually no one takes responsibility for –the fatherhood of the children of single mothers– since they might be considered illegitimate children.
The film never tells us anything about what Sedighe has been through but her helpless condition and frightened, trembling voice (in a gripping performance by Soheila Golestani) tells a lot about the tyranny that she has endured. Younes, a middle-aged taxi driver and man of few words (vaguely reminiscent of Martin Scorsese's 1976 film Taxi Driver), decides in an apparently chivalric move to play the role of the child's father when the hospital authorities need to know who that is.
Despite the predominant atmosphere of despair, judgment, and lack of general human sympathy among almost all the hospital attendants, and regardless of the fact that the taxi driver does not know anything about the pregnant woman's past, the taxi driver never disappoints Sedighe and the film ends with a symbolic happy ending. However, the motivation behind the taxi driver's apparently virtuous deed is not quite clear.
Today is not an entertaining film in any conventional sense but it poses a range of crucial questions to more politically conscious viewers. Why does the taxi driver, in spite of being negatively judged by the hospital staff, never stop supporting the pregnant woman? Did he make a plan to adopt (or steal) the child after the death of the mother? Or did he act virtuously because of his religious beliefs? The film never directly answers these questions and leaves them open to the audience's judgement.
In the conversation between Younes and Sedighe in the labour room, Younes acknowledges that "for years, he wished to wait behind a labour door," which implies that he had not been able to have a child with his wife. Therefore, his apparently virtuous act of stealing or adopting the child is more of a sketch in nature. The irony of the situation lies in the fact that in an oppressive patriarchal society such as Iran, it is still a man (the father) who will finally resolve the crisis and twist the plot at the price of the denial and death of the mother. In light of all this, one cannot decide whether _Today_'s ending is optimistic or dark. In fact, no one knows the future of the child.
However, the film succeeds at inspiring the audience's sympathy, especially during the conversation between Younes and Sedighe just before entering the labour room. We can think back on Mirkarimi's obsession with religious themes and how they brought about last-minute salvation for characters in his previous works, especially Under the Moonlight (2001) and So Far, So Close (2005). In Today, the salvation is encouraged through indirect references to belief in God's will and how it helps believers in hopeless situations. When Sedighe is suffering in the labour room and complains about her condition, Younes calms her down by reminding her of a popular belief that "somebody has put in a word for you."
In Today, silence is an important performative element. In fact, at the very beginning of the film, the audience is indirectly shown the implications of silence in Today when almost five minutes into the film we hear the radio playing a popular song in Younes' taxi: "Oh, the unfaithful lover, hear the secret of my heart from my silence. Do not leave my silence unheard."
We should guess from Younes' lack of interest in engaging in any sort of dialogue (except for brief exchanges with Sedighe) that, for whatever reason, he is secretly frustrated. In Today, silence seems to also be a critical means of allowing the film to revive the spiritualism that is associated with it. In a film where either people speak when they want to judge others or like Sedighe who speaks out of helplessness, the taxi driver's denial of speech seems to function at deeper levels.
However, Younes' motivations for his silence are almost obscure and that obscurity widens itself into several different interpretations. For example, is he fed up with life and people or is his silence due to an incredible patience coming his religious beliefs? Of is it because he values deeds over words? In the end, it might be said that Younes' silence is a combination of all these motives. His weary and dispirited voice underlines that performativity of silence in the film and creates a magnificent sensation of anticipation and melancholy – two characteristics of religious hope. However, his compassion toward Sedighe and her child shows the complexity of the human dilemma in Iranian society and how empathy for one another finally resolves that.
In this film Mirkarimi properly reminds us of both the lack of social infrastructure and civil rights to support women (especially single mothers) in a patriarchal society, coupled with the unwritten religious law that, paradoxically enough, obligates the very men of the same patriarchal society to become chivalrous in order to support defenseless women. One may argue that Today is a film attempting to point out the vulnerability of women and defend those affected in Iran.
Another important element to consider in Today is the reference to time. The title of the film is a direct time reference which symbolically implies that Today is a depiction of contemporary Iran. However, once observed within the context of the film, it addresses a longer duration of time and directly implies the continuation of this condition into the future. It is not surprising that the title credit of Today only appears thirty minutes into the film, which in itself reinforces different interpretations of time. The abrupt and delayed appearance of the film title credit also wittily emphasizes the realism of Today in its portrayal of everyday chance encounters such as that of Younes and Sedighe.
Observational camera work adds to Today's realism and anyone who likes Kiarostami's inside-the-car-shots will probably enjoy similar shots in the first twenty minutes of Today. Despite the camera's relatively objective observation of what is happening in front of it, cinematographer Houman Behmanesh makes a few subtle horizontal pans that usually stop on the face of the taxi driver, as if waiting to see his reactions, or more accurately imposing a judgmental gaze on him. And despite the fact that Mirkarimi and his cinematographer succeed in constructing an observational social realism in Today, they seem to deliberately investigate Younes' reactions to the consequences of being trapped in an unwanted situation that still seems emotionally compelling for him.
Mirkarimi's creative obsession with the less dramatic moments of life and his appreciation of spiritualism were well noticed and hailed in two of his previous works: So Close, So Far (2005) and As Simple As That (2008). He approaches this loosely plotted story in Today with the same spiritual and aesthetic vision that he developed in his previous works; it is a simple, realistic yet stylized story that is pregnant with both tragedy and hope. Moreover, in Today Mirkarimi's collaboration with Shadmehr Rastin, the acclaimed Iranian film critic and screenwriter, has created a series of subtle and stylized dialogues, especially found within a few conversations between Sedighe and Younes.
Today lacks the "cool effect" that one might usually find in contemporary Hollywood films. Instead, as a work of world cinema with subtle use of the realistic mise-en-scène at which Iranian neorealist cineastes excel, the elements found in this film can be seen as producing psychological effects of melancholy while having the spiritual impulses of undecided hope.
After watching Mirkarimi's film, viewers are left with one critical and unsettling question: Will this child live in the same nightmare in which his or her mother lived or will he or she live in a better world? Mirkarimi never gives a specific answer to this question but the vivid image of the child at the end of Today might easily be seen as a symbol of hope resting at the heart of the film –a solitary image of a figure that, with the forces of its universal implications, could continue to haunt any viewer's mind.