Love and Anarchy (Lina Wertmüller, 1973)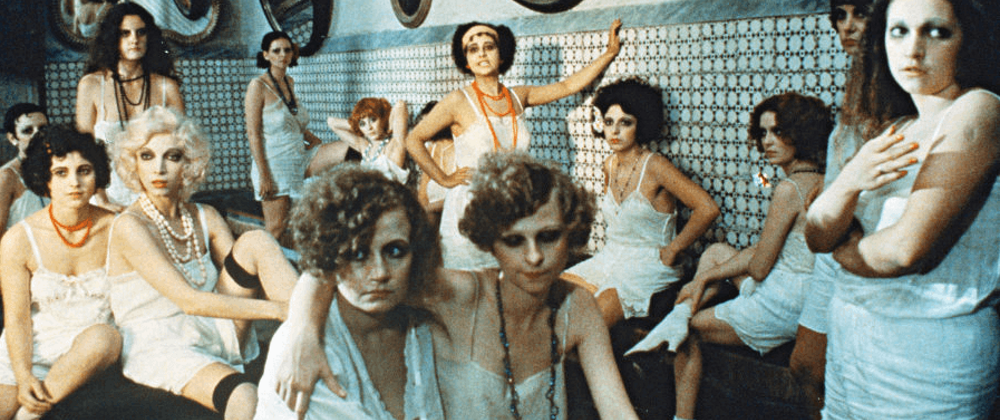 It's Italy just before the outbreak of World War II, as Tunin (Giancarlo Giannini), a scruffy freckle-faced country boy and anarchist, arrives in Rome and settles into a brothel, disguised as the cousin of one of the prostitutes Salomè (Mariangela Melato), who, unknown to her co-workers, is actually a vengeance-minded (her anarchist boyfriend was beaten to death by the fascists) accomplice in Tunin's plan to assassinate fascist leader Mussolini, which will almost certainly lead to his death. Things grow increasingly complicated however as Salomè watches with growing concern as Tunin begins falling passionately in love with the young wide-eyed Tripolina (Lina Polito), perhaps finding a reason to keep on living.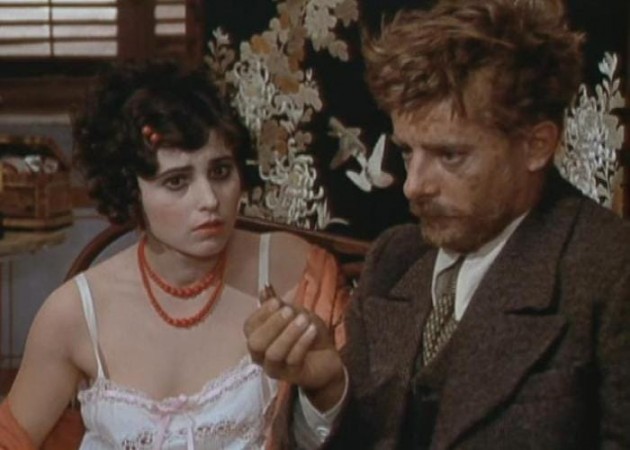 Lina Polito & Giancarlo Giannini
The heady brew of cinematic gems, including ones forgotten and others celebrated, continues in the Cinematheque's two-month long, all-women directed Femmes, Femmes film series, now with Wertmuller's still-brilliant and profoundly politically minded artifact of 70's Italian cinema (an inspiring time when even the spaghetti Westerns and the crime and action poliziotteschi genre films were often inspiringly and aggressively political). To be clear, when I say political, I'm referring to how intellectual thinkers like Wertmüller (who I've read claimed to despise the intellectuals as the comfortable bourgeois) clearly weren't interested in making easy politically correct tracts in order to secure brownie points (and likes on Facebook, or whatever the latest social media platform of fashion is), but in following character's who desperately question and try to engage in a society wrought with political upheaval. She might have been determined, as she has said, to make more 'commercial films' for the masses (as a way to separate from the intellectuals), but it's of a challenging kind that certainly wouldn't pass muster in the corporate-controlled, status quo-comforted audiences of today, that's for sure.
Despite the neo-realist perspective and the heavy subject of the film, there's a whimsical mixture of Fellini and (I dare gender-attach) female in the handling of the performances. Love and Anarchy is both a joyous (and genuinely amusing at times) experience, as we watch these wonderful characters (the three leads are fantastic, burrowing into their roles, with the white haired Melato just this fascinating, fiery creature, as well as the important character bit of the very Fellinisque larger-than-life and bullying head of the fascist police Spatoletti who is too caught up in his own pomposity to recognize the threat that Tunin might be, played by Eros Pagni) interacting, and a profoundly powerful one (Tunin's agony over what has brought him to the point of being an assassin, as well as growing doubts at being able to 'perform' the act are wrenching). The underlying political theme, played out both through Tunin and Salomè's struggles, of trying to understand the best way to fight back against a repressive system they cannot tolerate, as well as whether to compromise and continue to survive, is brilliantly played out, both through dialogue and the situations themselves (with Tunin's final decision quite profoundly presented).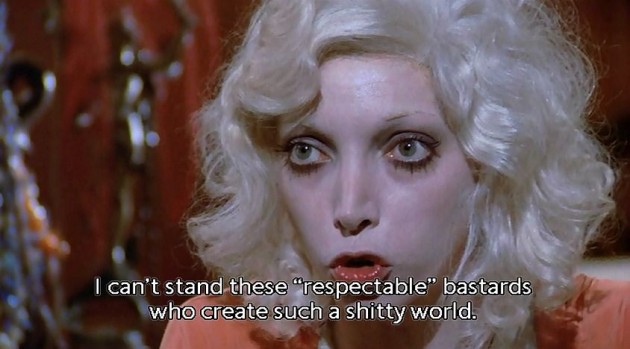 Mariangela Melato
There's very little action in the film (until the tragic ending, that is), yet it's alive with performance and dialogue… and actors that the camera simply adores. It's through the colorful characters, their interactions and an understanding of their plights that we fall in love with the film. I have to say, it's always wonderful to see how easily Italian actors of that time (and I think of Franco Nero for this as well) were willing, no matter how internationally famous some of them already were, to submerge their egos in order to honestly play whatever their character requires of them, no matter the level of humility necessary (though, perhaps not too hard when the pay-off is further international celebration and recognition – but, hey, they deserved it!).
Love and Anarchy is wonderfully shot and composed throughout, capturing Rome as a background player throughout much of the thoughtful material. Wertmüller is one of the greats.