LFF: 2021, A Festival Report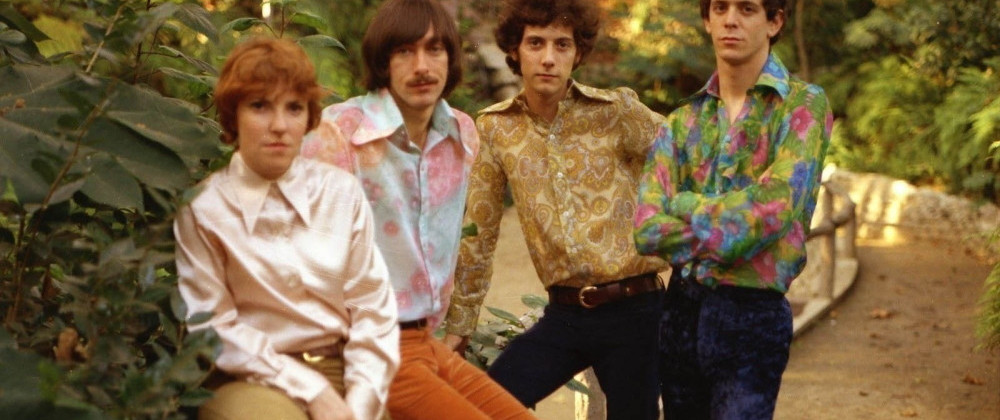 Doing press at a film festival is an unparalleled experience – in terms of both exhaustion and rewards, for the required levels of both endurance and tolerance (when considering how you feel about the film you just ran from one end of the city to the other on four hours sleep and three coffees for). After a slightly different 2020 version, 2021's London Film Festival was a return to the expansive, comprehensive programming that has defined its long history, bringing with this all of the attendant organisational chaos and social cancellations one would expect. But almost two weeks of anywhere from one to four films a day was, unsurprisingly, worth every second, despite the varied quality of the films I personally managed to see, which was by no means all of them nor necessarily the best selection.
Recurring themes in 2021's LFF programme included subversive westerns, experiments with the documentary form, animated films definitely not for children, anxieties of cinematic influence, portraits of the artist at various ages, films in black and white, single-location and single-take works, adaptations of everything from plays to graphic novels, films about historical moments, work fixated on parental relationships, on moral quandaries, road trips, crises of faith, more. Trying to watch as much and as widely as possible in the festival's ten days left me spoilt for choice… but here are three sentences on each film I did see, in an approximate descending order of what affected and impressed me the most.
Petite Maman (Céline Sciamma)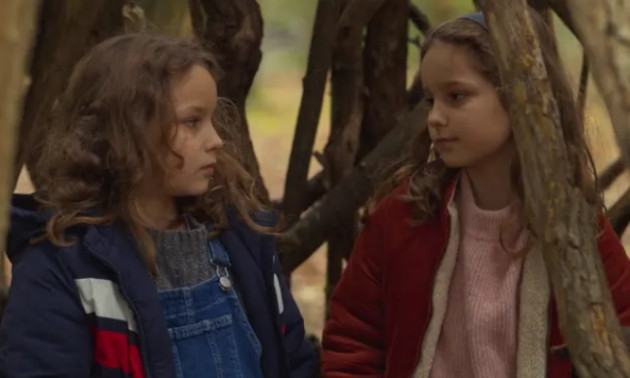 This really got to me. Sciamma's fifth feature film is beautifully humanist, with authentically defeated yet resilient performances across the board, with a stylistic grace and simple elegance and structural patience that you just cannot teach, with three mesmerising moments that will stick with me for some time: the scene where Nelly (Joséphine Sanz)'s outstretched hand enters the frame from the car backseat to mechanically feed her mum crisps, then offer her a drink, then (with her other hand) throw itself around her neck affectionately; the timing of the earlier-than-expected narrative revelation that I will not say too much about; and the only use of music in the whole film and its ecstatic accompaniment to that stunning lake scene. Put simply, this is essential cinema and an instant classic depiction of childhood… we all already know this, but Sciamma will go very far as a filmmaker and I cannot wait for the ride, particularly considering how she resisted the temptation to keep expanding and building on top of Water Lilies (2007) as her style and focus did in the three films since that and before this fifth, instead stripping everything away and giving us a tender, tiny, unforgettable cinematic gem.
The Velvet Underground (Todd Haynes)
This was a pretty miraculous distillation of the frenetic (initial) nine years of one of the most important rock bands of all time, a band which as the film tells us "had an entropy within it." I loved how stylistically adventurous Haynes' documentary is in its early moments and admired the first thirty minutes' refusal to shut up and play the hits, then the moment when we first get 'Heroin' in its entirety just as Andy Warhol and the Exploding Plastic Inevitable begin to dominate the band and film is just terrific. Haynes necessarily lingers on the Warhol/Nico/John Cale years and then accelerates through the chaos of the following era, but mines this pace for its energy and crafts a fitting visual testament to the sounds of a cultural moment.
A Hero (Asghar Farhadi)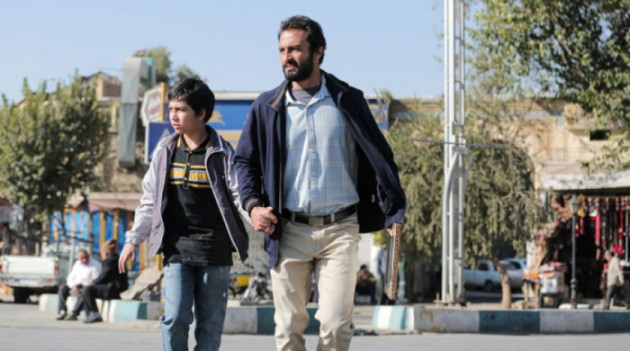 Farhadi asks another important, complex moral question and lets its various multifaceted answers unravel via two spellbinding hours of people talking in rooms, raising their voices selectively and using physical force infrequently. This is so excellently written and performed that, as usual, he does not need much music or provocative camerawork to create tension, which comes organically despite the film's confinement to domestic or small public spaces (the pivotal TV appearance, for example, is only alluded to/seen on small mobile phone screens rather than becoming a dramatic arena the film actually transports us to). The decision to make an innocent boy with a speech impediment the beating heart at the centre of this (and the film's primary source of tragedy) is conducive to its lasting impact, as that show-stopping final shot is.
Titane (Julia Ducournau)

This is as bonkers but as brilliant as everyone was saying when it debuted at Cannes earlier in the year. Lots of cinematic influences are cooked into it – Leos Carax, Claire Denis, Davids Cronenberg and Lynch – but Ducournau adds J. G. Ballard overtones and Fast & Furious vibes and even an inspired use of a Future Islands song to these, and arranges this tapestry into something completely singular. Her second film inverts Grave (2016)'s gesture of transforming mundane coming-of-age framework into something fucked up and depraved, beginning as a serial killer romp in medias res but u-turning in its second half and becoming a surprisingly moving parental drama.
Benediction (Terence Davies)
This is as experimental and lyrical and refined as I have come to expect of a Davies film. In some ways, this is my favourite of his though: it self-reflexively frames the Siegfried Sassoon story with a portrait of the artist as bitter old man, out of touch with "modern life" as his son tells him, running out of time to be at peace with living as he realises himself. The performances are all very good, the interwoven comedy, irony, pathos, elegy are balanced near-perfectly, and the facial transformations are outstanding, but after all: no-one does scene transitions like Terence Davies.
Hit the Road (Panah Panahi)
It caught me by surprise how much I enjoyed this, knowing literally nothing about it going in. It is defined by really smart use of dramatic space – the claustrophobia of the car bringing out an impressively consistent stream of laughs; the world outside giving a license for experiment and resulting in at least three moments of visual magic (the camera setup for the scene when the older brother is taken away, the shot of the father and younger brother zooming out and unveiling a galaxy background, the younger brother looking directly at the camera and lip-syncing along to the music in the film's closing moments). A rare, exceptional child performance is at the centre of this and a swaggering, stylish comedic style is applied to a culturally specific story reminiscent of something like The Farewell (2019).
BELLE (Mamoru Hosoda)
This is fever dream animated cinema, with shades of everything from Perfect Blue (1997) to Death Note (2006-07) and Wreck-It Ralph (2012) to Inside Out (2015). It is just exciting, generous filmmaking, with particularly good sound design and use of both fade to black and montage… and the line "In U, stardom is built on mixed opinions" will particularly stick with me. Imagine outdoing the Disney re-work/-boot/-make model with a film that is much better than their Beauty and the Beast (1991), that Disney (minus Jin Kim) had little involvement in.
Mass (Fran Kanz)
This is very clever filmmaking, impossibly both announcing itself as inauthentically constructed (not leaving a room for most of its runtime nor having scene changes) and completely convincing its viewer that actually this situation would of course play out this way (if everyone in the room knows the details of what is being talked about, there realistically is no need to name nor specify). Done well, as this is, this kind of film can be such an active, engaged viewing experience – counting the times either son is explicitly named; memorising the order the four characters leave the room in; checking the clock for the first mention that the elephant in the room is a school shooting is (34 mins), when the reference to it being done with a homemade pipe bomb is (47), when the first cutaway since they entered the room is (66). The key to the film's effectiveness is Jason Isaacs' performance, from giving a masterclass in the use of facial expressions (the antithesis of Martha Plimpton's fantastic use of voice) to delivering the line of the film ("I can't breathe in this room") as he goes to a different table to get a bottle of water.
Red Rocket (Sean Baker)
This would be relatable to toxic Trumpian manbabies everywhere. It is delightfully reckless and hard to pin down (Baker and Simon Rex's introduction called it a "dramedy" but I cannot remember a dramedy being so loud and tasteless) and is narratively unpredictable in its final thirty minutes or so in a way that does not come around often. Ending three scenes earlier might have been slightly more searing and unforgettable… but I did not expect this after the sheer empathy of The Florida Project (2017), so I am excited to see where Baker goes next.
Flee (Jonas Poher Rasmussen)
This is a really effective use of form and genre. I especially liked the shifts in and out of sketch outline animation, and the transitions to live action (for archive footage and more) are inspired. This nails the balance of important, serious conversation and technique/watchability.
Spencer (Pablo Larraín)
There is a healthy amount of brilliance in here – the aerial title shot, the "currency" refrain, the staircase and dinner scenes – and enough talented cast and crew members (highlights being Jonny Greenwood, Claire Mathon, Sally Hawkins, Timothy Spall) knock it out of the park for this to all come together pretty terrifically. As Larrain's companion piece to Jackie (2016), it works especially well as a shift to ghostly, sickly pales (from vivid reds) and the horror film (from the white-knuckle thriller). Most importantly, this puts that latest season of The Crown (2016-present) to shame.
The Souvenir: Part II (Joanna Hogg)
This signals the unusual case of a sequel being attached at the hip to the film that preceded it but being a significant step up from that film and one that has two crucial differences to it: a sense of humour and self-awareness. Hogg is still making films that put privileged white people front and centre, but you can forget the fact a bit more easily when her filmmaking is more tonally fun and formally playful (on the latter: the meta dream sequence freak-out is great, but I almost wanted her to intersperse the entire film with moments like this). Hogg creates a more logical narrative environment for her scriptless approach too – and the arguments on set about Julie (Honor Swinton Byrne) doing this are the best moments in the film – by prioritising parties and busy shoots and places where people believably would talk over one another and ramble and be transparently improvising… and this defining characteristic and the film generally really clicked for me, for the first time watching one of her films (in a rare personal feat, I actually turned Archipelago (2010) off unfinished a few weeks before watching The Souvenir: Part II), but obviously this cannot exist without its Part One so I am still in an uncertain position in terms of how much I rate her work.
Belfast (Kenneth Branagh)
Ken Branagh seems to have turned into an auteur overnight and impossibly with just one film. The keys to the success of this are the runtime brevity and restraint (despite the topical scope), the Spielbergian use of a single-justification break from the use of black and white, and the strength of the dialogue (which smooths over the abrupt tonal changes and other imperfections in the writing more broadly). I could not quite believe that this is his usual DP when it is this impressively and specifically and sensitively shot.
Tragedy of Macbeth (Joel Coen)
Seeing Yaël Farber's sublime adaptation at the Almeida Theatre twelve hours before watching this probably unfairly clouded my judgement, but anyway: this is unspectacular – and not as visceral and memorable as Justin Kurzel's version a few years ago – but is certainly good and is designed fantastically. Reimagining the three sisters as shape-shifting birds is interesting (characters looking up at the sky throughout is a great motif) even if Kathryn Hunter's Gollum impression occasionally becomes tiresome; the emphasis on light and shadows (compounded by the use of monochrome) is excellent; and Denzel Washington balances masculine aggression and fragility well. My gripes, meanwhile, include the accent inconsistencies (using American dialogue instead of Scottish is fine, but Brendan Gleeson and Ralph Ineson in the film's early moments stick out like distracting sore thumbs); the handling of the Macduffs murder scene (throwing Macduff Jr. into a smoky pit was especially questionable); and the underuse of Frances McDormand, who could so easily have had Washington under her thumb, which of all things I did not expect going into this.
The Power of the Dog (Jane Campion)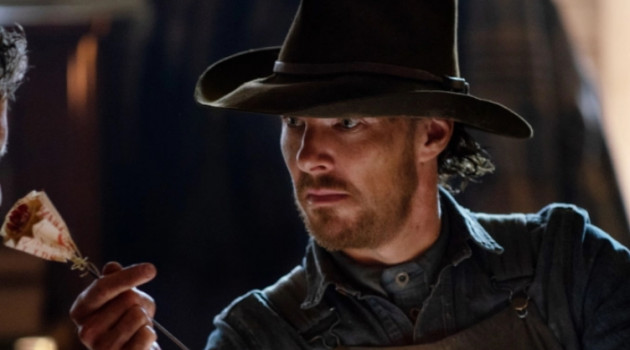 This is a western in which we never see a gun nor any consummated violence. It looks and sounds fantastic, and sets up its pace and energy early on but justifies both through the sheer suggestiveness and memorability of a handful of major scenes. A couple of other pivotal moments are followed by an abrupt narrative change that might have benefitted from being a bit more patient (as the film is usually defined by this) – such as the change from Phil (Benedict Cumberbatch)'s mistreatment of Peter (Kodi Smit-McPhee) to giving him a chance, and Phil's turn of fate towards the end – but this is otherwise clearly well made, falling somewhere between the subversive Percival Everett novel Wounded (2005) and Brokeback Mountain (2005)'s mix of external beauty and internal conflict.
Paris, 13th District (Jacques Audiard)
This is a complete left turn for Audiard, but also never really feels quite like a Céline Sciamma film, who was his co-writer. The musical score from electronic artist Rone really works, for all its jarring but euphoric energy; out of four good performances, punk musician-turned-actor Jehnny Beth (as Amber Sweet) steals the show; and the middle section of the film and its rabbit hole of odd narrative moves and false starts to setting up a clear destination for Nora (Noémie Merlant) is perhaps my favourite. This might have lent itself well to a miniseries format, though.
Ali & Ava (Clio Barnard)
Barnard's brand of socially conscious poetic realism is as convincing and necessary as ever, even if her use of influence is more transparent this time (this is a more rounded, thorough, and sensitive film than Rainer Werner Fassbinder's Ali: Fear Eats the Soul (1974), to boot). Barnard's fourth feature film has its fair share of stunning moments and is anchored by two terrific central performances from Adeel Ahktar and Claire Rushbrook, even if it crams a little too much into the runtime. The weekend away feels a bit rushed and the jump to Ali visiting Ava at her house as well as Ali's soon-to-be ex being caught with a new guy at the bookshop both come too soon, or needed to come after a connective scene or more narrative implication that these developments in both relationships had earlier stages (if these stages had to be off-screen).
The Lost Daughter (Maggie Gyllenhaal)
This is as if Luca Guadagnino made an Alfred Hitchcock film. Almost every component of The Lost Daughter is somewhere between decent and impressive, I just wish it had not leaned into flashback-present crosscutting so much – it could have lost the more inessential flashbacks and let the more essential ones play out in their entirety rather than holding the viewer's hand so much and reminding them that Jessie Buckley = Olivia Colman. All the voyeurism in the opening half hour is rather fantastic though, to be fair.
The Storms of Jeremy Thomas (Mark Cousins)
This is mystical, alluring, and consistently engaging. It seems to be the case of a more interesting documentary execution than documentary subject, even if the producer Thomas' reputation and filmography speak for themselves. But it is certainly a good entry into the documentary-road movie subgenre.
Boiling Point (Philip Barantini)
This is impressive. It might have been safer for the writing to lose one or two character crises because this many under one roof asks you to suspend your disbelief a little (the revelation that the desserts mother-son team includes a son who is self-harming, which the mother finds out live, for example really needed to be returned to, even if the story does not have much time to do so). But this is otherwise quite memorable, thanks to fantastic performances and complete honesty in the depiction of the restaurant environment and culinary profession.
True Things (Harry Wootliff)
This is odd, off-beat, and makes you really work to feel for and be moved by its difficult, flawed characters, particularly Tom Burke's "Blond." It is important that this film is constructed around a dissatisfied, troubled woman and completely operates on her terms, even if it has to punish her by allowing her to make the mistake of spending time with people who mistreat her (her love interest, best friend, and even mother) to then let her understand that she must break free and exist independently. The writing is unpredictable and imperfect, but the design around this is handled well, from the score to the cinematography, the settings to the dream sequences.
Last Night in Soho (Edgar Wright)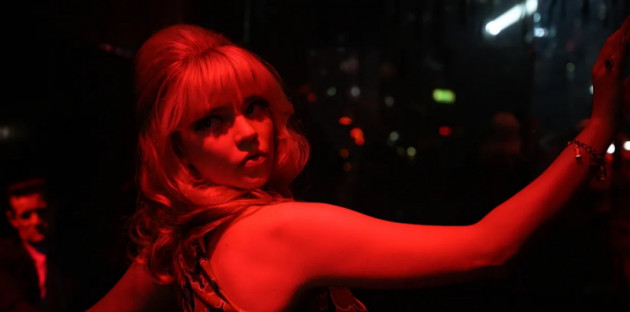 Wright's latest release is a strange one, because I found the first half excellent, but it falls apart in its second, going from setting up an intelligent navigation of the gap between abstraction/the avant-garde and genre film with narrative logic to become more and more nonsensical and conceptually outrageous (complete with one plot twist visible from a mile away and another that is asking just a bit too much). I enjoyed the shades of/nods to Don't Look Now (1973), The Tenant (1976), Suspiria (1977), The Sixth Sense (1999), Mulholland Drive (2001), Midnight in Paris (2011), more… and the initial rules of the film's fantasy and dream state are great – mirror tricks à la Jean Cocteau and a balance between Ellie (Thomasin McKenzie) seeing through Sandie (Ana Taylor Joy) and watching herself as Ellie – but the escalation to holograph ghosts being the latest Edgar Wright monster horde being escaped from is a bit too ridiculous. It is a shame because the centralisation of the very contemporary issues of women being followed home alone at night and/or exploited for their and image and body and the destigmatisation of talking about mental health are vital, and the idea of tactically addressing these through the premise of nostalgia could have been really good.
Wild Indian (Lyle Mitchell Corbine Jr.)
This is awkwardly paced, feeling rushed particularly in its second half. There is also strangely little Jesse Eisenberg in it but I am not sure how much his neurosis would have fit alongside the cold but calmer main performances anyway. There are shades of Anton Chigurh in the lead character, which had my attention.
The French Dispatch (Wes Anderson)
This is a mixed bag, and with The Grand Budapest Hotel (2014) perhaps a sign that the Wes Anderson "thing" might be losing steam (this is his most convoluted, wordy, and exhausting – with framing devices within framing devices (i.e. Tilda Swinton's character's lecture), cuts to animated strips and play adaptations (within the fiction, in and of the magazine articles, respectively), and general use of the mock-historical milieu from Budapest with less panache than the foxes and dogs and road trips and domestic comedies of his better films). To be fair. I liked the fidgety subtitle repositioning, the film's complication of its own black and white/colour logic, the use of freeze frame in the first story's prisoners fight scene, the actor switch as Tony Revolori ages into Benicio Del Toro (which the film shows: a seat replacement complete with a comforting tap on Del Toro's shoulder as if to say "good luck" taking the baton), and the fantastic setting name "Ennui-sur-Blasé". The magazine premise gives a license to and justification for Anderson's picture-book visual style, but otherwise feels like a missed opportunity for his first foray into TV, as I think this was another one at the festival that might have worked better as a miniseries, with two or three more articles/episodes.
Nitram (Justin Kurzel)
I hope the artfully made film about a mass shooter is not going to become a niche. This does not have Dark Night (2016)'s needless arthouse pretensions but is frustratingly pretty to look at, and is a bit clunky structurally, and pales in comparison to the intelligent handling of a similar subject in the film I saw the night before this at the festival: Mass. Caleb Landry Jones has been building towards this kind of role and he was the best thing about a film that needed tightening in its writing and a more convincing sense of appropriate aesthetics.
The Harder They Fall (Jeymes Samuel)
This is very loud and exuberant, full to bursting with visual interpolations, big musical cues, ridiculous set pieces, pronounced camera zooms, one-liners, more. Its explosions of Tarantino-esque ultraviolence are uncomfortably wedged between just being an aesthetic and informing the tone – not quite nihilistic, not really playing with the superficiality of choreography, not simply disposable physicality (the film was determined to make us feel). This does, however, have some good moments (such as the entire "white town" section and the solemn campfire conversations) and performances (Idris Elba, Lakeith Stanfield).
Benedetta (Paul Verhoeven)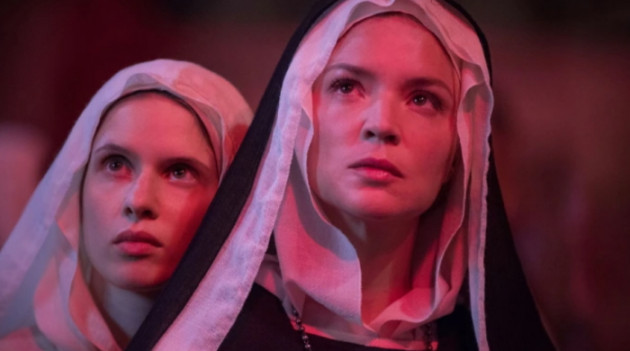 This is outrageous, silly, sometimes funny, never boring… but is weirdly thin on ideas considering how provocative and ballsy it is. I was glad that the lusty Jesus visitations (hallucinations) calm down the longer it goes on, because the more memorable scenes that unambiguously are happening are far more interesting (the Christ-sex toy you will have read all about, the suicide scene, the statue fall during the prologue). But this is oddly unadventurous and too content to isolate its more unbelievable scenes, and is also about twenty minutes too long.
The Tender Bar (George Clooney)
Clooney's latest directorial effort is fairly styleless and not particularly ambitious and paints a predictable picture of artistic growth and creative coming-of-age that is hardly reinventing the wheel. It does have two solid leading performances from Tye Sheridan as the memoirist J. R. Moehringer and Ben Affleck as his Uncle Charlie, though. The fact that something only average is at the bottom of this list is a testament, for another year, to the strength of the work being screened at London Film Festival: a cultural event, like so many, that is vitally important in helping to shape the landscape of contemporary cinema.