Human Sonata; a short glimpse into life and times of Dariush Mehrjui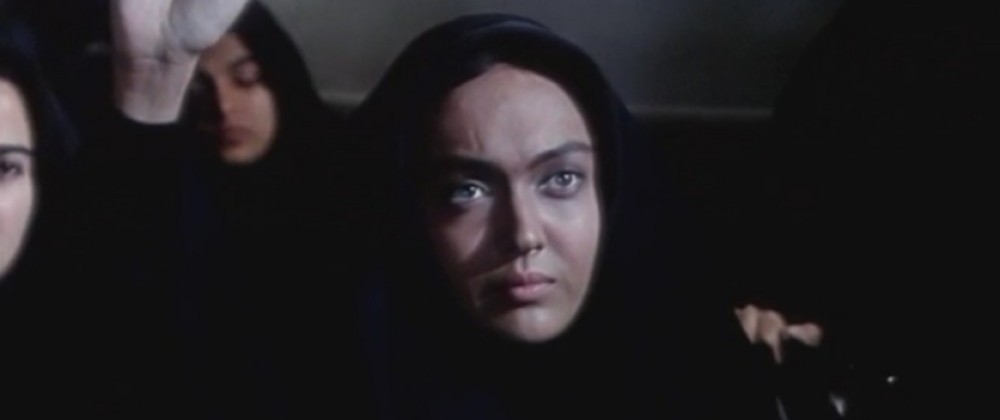 Dariush Mehrjui was born on December 1939 to an upper middle class art-loving family in Tehran. He began learning music and painting as a child and grew up through his teen years under the guidance of his religious grandmother, who raised him as a devout Muslim teenager. The foundations of his devotion crumbled as soon as he learned to doubt. It is then that he redirected his religiosity to a passion for philosophy. His love affair with cinema began at the age of 17, and motivated him to learn English. Shortly after finishing high school, he moved to California to pursue his college studies in cinema and philosophy at UCLA. Ironically, he dropped out of cinema and graduated in Philosophy. Since his early days in California he devoted himself to exporting his native culture. Dariush became the editor of an Iranian literature magazine: Pars Review that was published in California. While in America, Mehrjui had written a script, "Shirin and Farhad" that he was supposed to co-produce with Hollywood in Iran (p. 289)—a project that never took off. Mehrjui's other scripts were also repeatedly rejected by a commercial film industry that was perhaps unable to grasp Mehrjui's impressionist vision of cinema.
Mehrjui's first opportunity to enter Iranian cinema came through Film-Farsi production (popular B-movies that according to Mehrjui address the taste and grasp of children and idiots), when the script of a commercial film entitled "James Bond in Iran" was offered to him. With this, Mehrjui was given the unique opportunity to make his first feature film, Diamond 33 (1966, color), which he aimed to turn into a parody of such thrillers. Thanks to the sensation of a fresh-out-of-LA director and a fresh-out-of-LA cinematographer, this film was given a hefty film budget (over 200,000 dollars) that afforded him technicolor, cinema scope and even several non-Iranian actors. However, the film was a box-office and a critical flop—quite likely because its B-movie audience failed to grasp the intended comedy and the elite spectators dismissed it on the charge of its popular theme. Despite the commercial failure, Mehrjui remains grateful to the chance this film offered him to explore his filmmaking abilities. This paved the way for a groundbreaking entry into Iranian cinema for the young and inexperienced pupil of Jean Renoir, who would capture the world's attention with a sequence of acclaimed films, Gaav (The Cow, 1969), Aghaye Halou (Mr. Naïve, 1971) and Postchi (The Mailman, 1972).
Mehrjui's troubles with the censorship apparatus in Iran began early in his career during the Pahlavi regime. The expressionist images of rural poverty that Gaav presented contradicted the Shah's vision for modernization and golden gates of civilization. The censors dreaded Postchi's criticism of disproportionate class relations and displaced modernist aspirations; and did not tolerate social criticism of the pseudo-documentary, Dayereh Mina (The Cycle, 1973). Repeatedly prevented from filmmaking in Pahlavi's regime, his career suffered more setbacks during the cultural reforms following the Islamic revolution. Although amongst revolutionaries—as were most intellectuals at the time, Mehrjui did not find the post-revolutionary environment friendly to his filmic aspirations, thus he migrated to France. Ironically, his award winning Gaav that had put him in antagonism with the Shah regime became the factor that may have saved the Iranian cinema from post-revolutionary neglect. Reportedly, Ayatollah Khomeini had seen the film on television, and was impressed by the power of film, enough to state film could play a role in education of the society. Thus, in 1983, the newly founded Farabi Film foundation (a cinematic branch of the Ministry of Culture and Islamic Guidance) extended an invitation to Mehrjui to return and participate in the foundation and Fajr Film Festival.
It was only in 1985 that Mehrjui finally returned to Iran and with the help of Farabi foundation made Ejareh-Neshinha (The Tenants, 1986)—a unique social comedy in the tumultuous years of war that examined the discordant lives of different classes of citizens, occupying different floors of a crumbling apartment. Mehrjui's "Tenants" received criticism from religious filmmakers. Still unconverted at that time, Mohsen Makhmalbaf had said: "I am ready to strap a bomb to myself and blow up Mehrjui and the cinema!!" 1 Nevertheless, Ejareh Neshinha was met with popular success, breaking the box office records at that time. Mehrjui's next box-office hit was Hamoun (1990), a philosophical film for enlightened intellectuals or self-searching spirituals, a Felliniesque film for aesthetic connoisseurs, and a romantic drama for the rest. After Hamoun, perhaps in reaction to positive responses to the character of Hamoun's wife (a wealthy, attractive flamboyant artist who no longer loved her husband, played by Bita Farehi), he made Banoo (1991), the story of an upper class middle aged woman who fails in abandoning her bourgeois background when faced with the realities of her servant's lives. Banoo however was not as lucky as Hamoun as it offended the so-called proletarian sensitivities of the revolutionaries, which consequently stymied its release. To ease his life, Mehrjui choose his next heroine to be Sara (1992), a poor and hard working woman trying to stand on her own feet while helping her family. In describing his survival strategy in the face of censorship apparatus Mehrjui states:
I have to say that all my films have been a reaction to their preceding one. First, this reaction is to censorship: how far can I go? Next, it is important to determine if a work is feasible within the limitation of determined frameworks. There have been plenty of highly worthy themes that have been abandoned because of these restrictions. During my filmmaking process and in the back of my head I am constantly concerned and influenced by censorship and the restrictions that govern the society; whether I choose a theme or not, whether I choose to turn a blind eye … all these four films I made about women had this in common. When Banoo was banned, I made Sara. In other words, stubbornly I developed the same theme; then Pari got into trouble and I suffered the consequences of its censorship. … in making Bemani, the atmosphere after 2 Khordad [When Khatami's reformist government won in a landslide election] was more relaxed, and this is why I thought I could approach this critically harsh theme about a social problem [violation of women rights in rural tribes that led to their suicide] which was totally impossible in the past (p. 346).
Mastering the art of surviving censorship and remaining not only authentically artistic, but also prolific and popular sets Mehrjui apart from many other prominent filmmakers of his generation. Judging from the content of his interviews, Mehrjui's films are inspired by his personal and long quest for a philosophical understanding of a human's individuality with reference to human conditions:
Philosophy saturates an individual's life, everyone constantly grapples with it. […] Philosophy is even in cheap movies, even in children films and puppet shows. Philosophy is present […] Philosophy may be more highlighted in my films because these films often portray an individual in a crisis, thus highlighting notions of love, death, life, struggle and triumph […] this is an existentialist view that defines the essence or the meaning of a story and the quality of the protagonist's interactions (p. 257).
The individuality of a person is my main concern; and I always think about how to describe the meaning of individuality and identity in a construct that is governed by the collective values of its history. I always question "who I am" and whether my personal experiences are entangled with the culture, the morale and the language of the society in which I live. This is why the characters of my films are unique and not a typical and accessible representative of a group or class […] Madness is the outcome of an individual's refusal to be trapped in the collective (p. 179).
His inspirations come from adaptations of Persian stories (Golamhosein Saedi in the Cow, Goli Taraghi in The Pear Tree), free adaptation of international literary works (Ibsen's Doll House in Sarah, and Salinger's Franny and Zoey in Pari), elements borrowed from world literature (e.g. Chekhov and Dostoyevsky in Banu and Hamoun), or from personal experiences and observations (e.g. Banu, Leila, Mom's Guest, The Tenants, Bemani, the Cycle and Mix). However, Mehrjui does not believe in faithful adaptations: "My method is to read the story once, jot down the important points, put the book aside and start writing. I try to filter the story through my own mind; see it as I want not as it is written" (p. 48). However, Mehrjui is not an egocentric story-teller: "I have no particular prejudice about adaptations for me the film is what matters not the source of the topic. If a story reflects a particular thought better than my writing I will choose it. Even if I find like-minded writers, I prefer to collaborate on script writing. I am not in love with my own ideas"(p. 47).
Beyond the stage of inspiration and scripts, Mehrjui's films must first navigate their way through censorship while retaining their originality and next circumvent technological limitations without compromising the qualitative formalism. 2 Mehrjui describes his filmmaking practice as a man who walks on a wire, who depends on his skills to keep balance and move forward (p. 331).
Besides censorship, Mehrjui's films survive practical shortcomings without losing their stylistic and formal originality. In Mix (2000), a self reflexive film about a neurotic film director (played by Khosro Shakibaei) who is trying to make a deadline for submitting his film to the Fajr Film Festival, Mehrjui depicts a dark comedy of hurdles of filmmaking in Iran. In many ways, Mix seems like an anthology of themes and topics that had preoccupied Mehrjui's cinematic universe. In Mix he states "my preoccupation is with the way people work together, as well as the ways people relate to a modern society, and technology, which is one of the bases of modernity. How do we in Iran relate to "the order of things" which is a prerequisite for a modern society; and how do these relations work in a factory, which a group of people are supposed to run?" (p. 371) This precise discrepancy between the traditional context and modern content constitutes one of the central themes of almost all of Mehrjui's films—with the exception of Gaav and Bemaani. Mehrjui often represents the paradoxes of modern and traditional by the character of a Westernized individual who acts or considers himself also "intellectual," and finds himself at odds with or alienated from the society that surrounds him (e.g. the musician in Ejareh-Neshinha, the nephew in Postchi, the progressive doctor in Dayereh Mina, the self-confident friend from abroad Mina in Sara) or as individuals who are confused between states of modernity and tradition (e.g. the west-educated orientalist Maryam in Banu; Asad in Pari, the modern-living, old-fashion thinking mother-in-law of Leila, or the projectionist in Mum's Guest).
Although technical and financial limitations in Iran preclude it from competition in world markets where the box-office sale speaks first, Mehrjui does not consider this crippling, but rather a positive determinant of the form and style of the Iranian cinema:
Our cinema doesn't have their [America, China, Europe] technical knowledge, not their cultural content. Ours is an intellectual, impressionist and humane cinema that demands thinking and meditation. It doesn't aim to just to entertain you; if it did, it would turn into the watery cinema of the past [Film-Farsi]….We have to stick to what we know, and hope that this starting movement [Iranian neo-realism?] have continuity and evolution (p. 377).
This said, Mehrjui's cinema is by no means an 'Iranian neorealist' one—even though he has experimented with that form in films such as Alamout (whose print is lost), Bemani, and The Cycle. Mise en Scene is one of the most distinguishing features of his films. Usage of sound, rhythmic editing, nonlinear narration, color dissolves, extreme close ups, continuous takes and low-key lighting, plus motifs such as food, fabrics and still objects give his films a recognizable texture. Mehrjui does not try to hide Bergmanesque or Felliniesque influences in his films and adapts form through the same culturally personalized filter as he adapts literary works. Some call Mehrjui a cinematographer of societal issues (because of films like Gaav, Dayere-Mina, Ejaareh Neshinha, Mix, Santouri), women issues (because of Banoo, Sara, Pari, Leila, Pear Tree, Bemani, and Mums Guest), or to call him the champion of bourgeois filmmaking. Many praise his poetics and some scold his wide popularity as proof of complicity and compromise. After over 40 years of filmmaking, Mehrjui is adamant that he doesn't make films to satisfy festivals, but to tell stories he cares about, stories of individuals who might belong to a type but who cannot be stereotyped. He might be part of the cinematic movement that portrays the issues that Iranian women, addicts, bourgeois and intellectuals have to grapple and struggle with, but ultimately he wishes to illustrate the limits of individual or collective strength.
An earlier version of this essay appeared in Directory of World Cinema, volume 10, IRAN, Ed. Parviz Jahed, Publisher: Intellect Bristol, UK/Chicago, USA, First edition, 2012, pps. 42-46.
Notes
All quotes from the above essay were taken from the Iranian book (title translated from Persian by author) Dariush Mehrjui, Critique of oeuvre from Banu to Mum's Guest. Edited by: Alireza Ghare-Sheykhlu and Mehdi Vafayee. Hermes Book Publication, 2006. ISBN: 964-363-279-2. The book includes close to 100 interviews or articles from various Iranian film journals, on Mehrjui's work between Banu & Mum's Guest. ↩
Iranian Cinema, 2012. ↩