Garbo, Auteur…?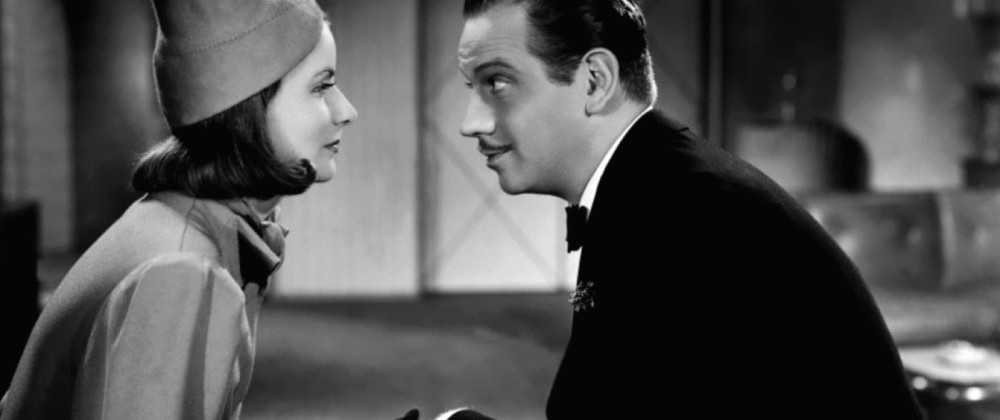 Star as Auteur
The mystique that still attaches to Greta Garbo is crystallised in the lists of Greatest Movie Stars of All Time that appear on a regular basis – in a Premiere magazine list in the year of her centenary, she ranked number 8. Her enduring appeal summed up thus: "her metier was playing someone unknowable, someone more often than not tragic." [1] For the American Film Institute's list of Greatest Female Legends, she appears a little higher, at number 5. Jeanine Basinger places her in the category of 'Unreal Stars,' along with Hedy Lamarr, Rita Hayworth and Marilyn Monroe. [2] Many years ago, Lewis Jacobs summed her up as "the ultra-sophisticated, neurotic woman of the world who lives only for love." And yet she could portray the devoted mother in a film such as The Single Standard (John S. Robertson, 1929) but it was not to this character type that the audience responded with such ferocity: "she was simply too extraordinary to be remembered with a cold compress in her hand." [3] Is she, as Alexander Walker has claimed, "the purest art-object the production system of her time has left us"? [4] Or – was she its greatest victim?
Charles Affron defines Garbo's art as one of reflection as opposed to action. The star is, after all, a reflection of the audience – we create them and they exist only for us. (Or so we choose to believe.) The greatest role Garbo ever played was perhaps Garbo the Icon, a figure she consciously manufactured. Her mythological significance, as Roland Barthes so eloquently describes it, lies in the fragile intellectual geometry of her mask-like, deified "snowy, solitary face"; a pointer towards meaning rather than meaning itself; a signifier of transition rather than independent object. Ultimately, an Idea. [5]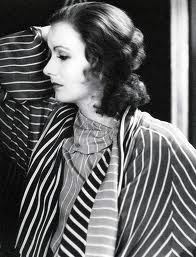 Why do we still care about her? "One hundred years after her birth, we care because she was beautiful in a way that transcends period taste and fashion, and her beauty was always tempered by a morose emotional undertow that implied that life is short and love is doomed." [6] Her eternally fashionable clothing style apparently means that we still want to dress like her in the early years of the twenty-first century: the American chainstore Nordstrom announced that their Fall 2005 line was to be named for her, apparently in a move by her heirs to prevent any further abuse of her name or copyright infringement. [7] The Greta Garbo Collection was made available in 22 stores that season but there was no sign of the wondrous striped chinchilla or harlequin outfits that decorated her as Leonora Moreno in Torrent (Monta Bell,1926), her first Hollywood film! Not to mention her splendid array of hats.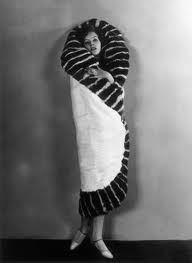 Garbo's continuing importance can be considered on several levels. Not only was she schooled in Sweden and Germany – in acting and in life – she became the prototypical star for Metro-Goldwyn-Mayer, the only Hollywood studio where she would ever be employed, both in silent and sound films. She remains a pre-eminent figure of gay and feminist camp, crossdressing as conscious practice, probably learned after a protracted period in 1920s Berlin with her gay mentor, Mauritz Stiller. The interplay between her private life and her perception in the public domain gave rise to many instances of interpretation before, during and after her career had long ended. Her fifty-year retirement saw her pursued relentlessly by the press, and she assumed the haunted look of one resigned to her fate as prey, her onscreen appearance of world-weariness steadily replaced by one of strain. Garbo's face became an index of the twentieth century's media power.
What constitutes Garbo's cinematic signature? And who was responsible for making the public and private Garbo an icon? To establish the star as auteur – in other words to claim that she was responsible for and exercised significant control of her own image and roles onscreen – we will briefly survey some markers of authorship, as they would be relevant to an actor: appearance, performance style, roles, narrative structure, publicity, and iconography. We proceed from Richard Dyer's admonition, that we can only truly examine the idea of the star as author by understanding the production situation under the Hollywood studio system. [8] This encompasses the totality of the career – all that is publicly known about the star and how they are perceived, and the mechanics of how that came to be. [9] Looking in particular at Flesh and the Devil (Clarence Brown, 1926) and its importance in the formation of Garbo, we might also take into account the words of Patrick McGilligan – that "under certain circumstances, an actor may influence a film as much as a writer, director or producer; some actors are more influential than others; and there are certain rare few performers whose acting capabilities and screen personas are so powerful that they embody and define the very essence of their films." [10]
Silent Actress
Greta Louisa Gustafson was born in Stockholm to an impoverished family on 18 September 1905. From 1922 to 1924 she studied acting at Stockholm's Royal Dramatic Theatre and made a living working part-time as a model for a department store. She was shy, obsessive and had a dreadful fear of poverty, characteristics that would mark her adult life and ensure her great wealth. Her ambition had been noted early when she made her debut at the age of fifteen in the feature film Peter the Tramp (Erik A. Petschler, 1922). Her dramatic training, which she did not complete, shared the aim if not the content of Stanislavsky – using physicality to attain emotional truth. This was also an edict of Mauritz Stiller, the film director credited with discovering her. Garbo was far from the ethereal beauty. She had attained her full adult height at age twelve and was terribly self-conscious and awkward. When watching the young Greta, Stiller found in her movement and her look the capacity for greatness. He made the crucial realisation that when Garbo appeared tired, the audience thought her sexually aroused!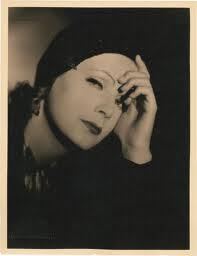 Garbo submitted to the svengali-like Stiller's desire to remould her not so much physically – that could be disguised by camerawork and costume – as psychologically and even spiritually. [11] She would come to the fore in Gösta Berlings Saga (Mauritz Stiller, 1924), complementing Lars Hanson, her future Hollywood co-star (in The Divine Woman, Victor Sjöström, 1928 and Flesh and the Devil, Clarence Brown, 1926). Stiller christened her with a suitably international moniker, 'Garbo.' She was, to all intents and purposes, his creation. (Perhaps it is worth remembering that his first production was a vampire film.) However, he merely placed her essential characteristics into a mould in which she was only too eager to fit. "She was his creation, until she began to create herself." [12] By the time she reached Hollywood, just days before her twentieth birthday on 15 September 1925, she possessed frizzy, mousy hair, bad teeth and was overweight. One commentator recalled '"a freak, a mess, a scarecrow. If this was what movie stars were like in Sweden, then the sooner she returned there the better."' [13] She now submitted to a studio-led regime, which she followed rigorously to the end of her days – MGM were not above introducing actresses to a diet of worms to achieve the perfect figure and it is also suggested that Garbo may have had minor cosmetic surgery to thin out her nose. (Ironically, her cast-iron dedication to self-deprivation would lead her to wrinkle and age prematurely, helping throw latterday comeback plans into disarray.)
Hollywood: Producers
Hollywood needed to sate its desire for an exotic object of lust but initially misunderstood the type if not the essence of Garbo's appeal. Louis B. Mayer may have discovered her at Stiller's side, but MGM's young production chief Irving Thalberg was instrumental in creating the new generation of stars, insisting on "careful story selection, appropriate co-stars and top directors… he therefore showcased his stars in pictures characterized by polish, glamour and style. To this end he provided the finest available experts in makeup, wardrobe, cinematography and art direction." [14] As Thalberg saw it, stars were created by the audience. Director Clarence Brown recalled, "At MGM we previewed our pictures three, four or five times. That allowed the producer to put his finger in the pie. The audience filled in their reactions on special cards…" [15]
Garbo's first two Hollywood films had her play Hispanic seductresses; both Torrent and The Temptress (Fred Niblo, Mauritz Stiller, 1926) were based on work by the novelist Vicente Blanco Ibáñez, the source of two of Valentino's greatest successes (Four Horsemen of the Apocalypse, Rex Ingram, 1921 and Blood and Sand, Fred Niblo, Dorothy Arzner, 1922.) Thalberg had initially judged the role of the tormented opera star in Torrent too ridiculous for his wife, Norma Shearer, whose career he closely guided. But on seeing the newly made-over Garbo in the role with her hair and teeth newly straightened –he jumped from his seat and announced that she was going to be the biggest thing in movies. Critics agreed – Variety's commentator stating '"this girl has everything – looks, acting, ability and personality."' [16] As Sumiko Higashi puts it, "with the arrival of Greta Garbo on the Hollywood screen, the vamp metamorphosed into a truly desirable and believable woman." Garbo plays the Trilby-esque role of Leonora, a Spanish peasant who becomes a famous opera singer in Paris, and takes the active position in a kissing scene with co-star Ricardo Cortez – a move that she would repeat to famous effect in a horizontally posed shot when teamed with John Gilbert in Flesh and the Devil. [17]
Garbo was fully aware of the advantage of having a good producer. After a sojourn from MGM following a falling out with Mayer and a bout of ill-health, Thalberg was notably responsible for guiding the production of Camille (George Cukor,1936), in which Garbo gave what is, arguably, her finest performance. She pleaded with David O. Selznick to remain at MGM but he left to pursue his ambitions independently, taking some of her projects with him. [18]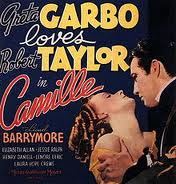 While considered unique, Garbo was still perceived to be somewhat interchangeable with that other European symbol of androgyny and unalloyed sexuality, Marlene Dietrich. Andre Sennewald saw in Mae West a welcome relief from their "sulphurous sexdramas." [19] West herself parodied Garbo in film within a film, The Drifting Lady in Go West Young Man (Henry Hathaway, 1936.) Both Dietrich and Garbo were directed by the stylist Richard Boleslawski in exotic melodramas – Garbo in The Painted Veil (1934) and Dietrich in The Garden of Allah (1936); the latter had been developed by Selznick for Garbo and her costar from The Painted Veil, Herbert Marshall. However he took the project with him from MGM and shot the film with Marshall, teaming him with Dietrich in the role originally proposed for Garbo. Red Dust (Victor Fleming, 1932) was also developed with Garbo in mind but in fact became a star vehicle for Jean Harlow whose connection to the audience was on an altogether earthier level. [20]
Hollywood: Directors
It is surely no accident that Garbo achieved her first great Hollywood role under the direction of Clarence Brown. He had drawn from Valentino probably the best performance of his career in The Eagle (1925); and the director considered Valentino and Garbo the greatest screen personalities. [21] MGM was in fact grooming Garbo to replace Valentino. Brown said of working with her, "Greta Garbo had something that nobody ever had on the screen. Nobody. I don't know whether she even knew she had it, but she did… [she] had something behind the eyes that you couldn't see until you photographed it in close-up. You could see thought. If she had to look at one person with jealousy, and another with love, she didn't have to change her expression. You could see it in her eyes as she looked from one to the other. And nobody else has been able to do it on the screen. Garbo did it without the command of the English language.
"For me, Garbo starts where they all leave off." [22] Those sentences hint at Garbo's greatest role – echoing the inner lives of her audience.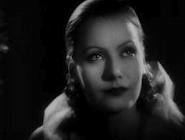 Garbo's friend and sometime lover Mercedes de Acosta said of her, "'Greta was practically never directed in a scene. She would go out on a set and, knowing the character, she would simply and completely become that character.'" [23] Garbo was always Garbo, despite the array of talented collaborators with whom she worked.
Flesh and the Devil would prove to be an extraordinarily important film in Garbo's life. Her guilt over her success and Stiller's simultaneous fall from grace was carried with her; she took on the project, based on a novel by Herrmann Sudermann, at a time when she knew that Stiller was going to be leaving America. He urged her to try and change her style, to choose her own wardrobe for the film but she met with resistance from Louis B. Mayer and obeyed studio orders. She then met John Gilbert, her leading man, which had a number of implications. Prior to this, her male co-stars had been foreign, like her. He was different: he believed in living life to the full, valiantly re-creating offscreen the romantic image he portrayed on film. Their meeting would prove propitious –not merely a lesson in love for Garbo but in life and how to live it. She commented, "'He lifts me up and carries me along with him. It is not just a scene I am doing – I am living.'" [24] In short, he introduced her to the world of Hollywood celebrity.
The film was a remarkable achievement in many ways. It was the first to play for four weeks at the Capitol cinema in New York City. Audiences flocked to it, no doubt encouraged by reviews such as the one in Picture Play whose writer commented, "the story centers around a very naughty lady, scheming, unscrupulous, alluring. She is Greta Garbo who, you know full well, can be all that and then some. She is magnificently effective as Felicitas, her best role so far. In her hands this unabashed siren becomes a genuine character study, replete with light and shade." [25]
The critic for The Film Spectator magazine noted Brown's "ability to tell a story with action, and to compose beautiful scenes with which to tell it. The photography … is a splendid example of the high degree of art that can be reached with the camera, and Brown was fortunate in having such an artist as William [Billy] Daniels to turn the crank. … it is one of the most satisfying to the discriminating eye that ever have been produced in an American studio." The writer continues that Garbo demonstrates "her powers as they seldom have been revealed." [26] The fact that Garbo celebrated her twenty-first birthday on the set just a week before filming was completed gives the lie to the idea, often mooted, that she couldn't act. Her performance is that of someone with twice her years and experience, transmitting the kind of weary eroticism and deceitfulness belonging more properly to an ageing courtesan. One commentator finds that Brown and Daniels together "composed what became her filmic insignia, photographically emphasising those arched eyebrows and high forehead, lighting to whiten her face and force out its strong masculine bone structure." [27] Sympathetic directors and cinematographers understood her strengths and smoothed out her shortcomings, creating the illusion of perfection, shooting her only in extreme close-ups or long shots, picking up on an emotional range that simply could not be identified in person.
Garbo's Face
To quote Gloria Swanson in ??Sunset Blvd. ?? (Billy Wilder, 1950) 'We didn't need dialogue – we had faces.' Above all, there was Garbo's face. The face that age could not deny, despite the inevitable ravages of time on a woman who had already appeared to possess infinite world-weariness when she was barely out of her teens. As Stiller had reported on his discovery to Svensk Filmindustri in a memorably prophetic phrase, " 'You get a face like that in front of a camera only once in a century.'" [28]
Our perception of Garbo is largely governed by her visual impact. Not only was her movement significant, all angles and masculinity; her face controls our response to her. Biographer Barry Paris explains: "some quirk of Nature and Art created a face, a personality, and an erotic presence unprecedented in history. Garbo was an anomaly, not a mystery. She was something to be experienced rather than adored, but people did both." [29]
For the justifiably famous closing shot of Queen Christina (1933), director Rouben Mamoulian was not above a bit of subterfuge to camouflage the Divine One's imperfections. He "devised a large, ruler-shaped, glass filter strip that was clear at one end, becoming increasingly more diffused along its length. With this glass filter mounted in front of the lens, as the camera moved in on Garbo, the glass strip was gradually drawn through the filter holder, beginning with the clear end, and ending with the diffused end (close-up), softening Garbo's facial features with more flattering results." [30]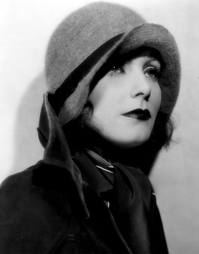 Garbo occupies a cinematic position where gender and sexuality are in tension – her undoubted eroticism, so powerfully signified in the looks exchanged with John Gilbert in Flesh and the Devil, literally leaves the audience gasping for air. Her presence in the film is overwhelming, dominating even those scenes in which she does not appear. This is primarily because of the way we are conditioned in how to look at her through the eyes of John Gilbert, who is photographed as though dumbstruck on seeing her character, Felicitas, for the first time. We see her as she is seen by him: with a mixture of awe, lust and disbelief. This play on their interchange of looks and mutual lust would be continued in the later film, A Woman of Affairs (Clarence Brown, 1929). As Diana Merrick Furness, based on the protagonist of Michael Arlen's novel The Green Hat, of which this is an uncredited adaptation, and paired again opposite John Gilbert, she is stronger than the male gaze and – we might say– she ultimately defeats it. And in reality, she would overshadow each of her male co-stars, one by one.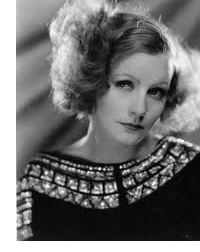 Billy Daniels photographed her in nineteen of her films. His relationship with her was possibly more significant than that of any director. In former actor Tom Tryon's roman à clef Fedora (Billy Wilder, 1978), the subject of which is the impossibility of lasting beauty, it is appropriate that Garbo the vamp, is personified as the vampire-like star in literal reversal of the Elisabeth Bathory myth. Billy Daniels becomes 'Walter King,' –the King to Hollywood's Queen– who "discovered new things in Fedora's face that as she grew to increasing maturity only intrigued her viewers more." [31] Her comeback is not due to miraculous Swiss cosmetic surgery but rather the life that she has sucked from her own creation, her lookalike daughter, Ophelie. (Tryon could not resist suggesting that Garbo reproduced, although there is absolutely no evidence that this was in fact the case.) Fedora is a lined and aged crone, living off and with long-suffering friends, her complicated love life composed of the irregular triangulation that involves husbands and wives. In real life, Garbo had compromised her friend and neighbour the designer Valentina Schlee and was with George Schlee, a Russian lawyer, when he died. She was banned from his funeral. Tryon blends fact and fable to provide a sad portrait of the haunted recluse who "… is the most selfish of creatures," a fact with which her real long-term lovers and sometime friends, Cecil Beaton and Mercedes de Acosta concurred. [32]
Off-screen Garbo was regularly photographed wearing men's clothes, the antithesis of the couture deco look by Adrian so carefully adorning her onscreen characters, and proving a troubling counterpart to her image as man-eating star. [33] As a former model, Garbo was acutely aware of the power of the image. She worked closely with Adrian in each of her films to draw attention to her greatest feature – her face – by wearing an extraordinary selection of hats, putting her experience as milliner's assistant to good use and informing fashion trends in the process. [34]
Garbo's Voice
From her days at drama school, Garbo's voice was deemed problematic. Even Stiller was heard to say, "Thank goodness she doesn't have to speak." [35] MGM were fearful that the effect of her high-pitched voice would ruin her career. They continued to star her in silents until Eugene O'Neill's Anna Christie (Clarence Brown, 1929). [36] Her first talkie was a huge success – her thick throaty pronunciation deemed a delight. The transition to sound did not destroy her career as it had many others. She consciously effected a change in her voice before her next production and to any Swedish viewers over the coming years it was obvious that she was imitating not one but two actresses of note; Gerda Lundeqevist, her co-star in Gösta Berlings Saga –and whose offscreen persona of terminal weariness, suggestive of sophistication, she adopted as part of her onscreen tics; and Naima Wifstrand, the Laplander actress, whose husky accent Garbo learned to imitate when on a trip to Sweden in 1928. In Rachel Gallagher's The Girl Who Loved Garbo, the protagonist is told that Garbo was "a plain girl, big-boned, clumsy… [who] patterned herself after" Lillian Gish. [37] Above all, friends noted that Garbo was a superb mimic. Alexander Walker argues that she was not the author of these characteristics, merely their vehicle of expression, which leads to the conclusion that in an authorial sense, hers was just a single voice amongst many in terms of the construction of her star image by MGM. [38] However, that she incorporated these aspects as part of a consciously articulated persona that would lend itself to certain successful screen types and narrative representation, is an equally valid notion and one that exhibits the degree of ownership which she could claim over her image.

Flesh and the Devil is noteworthy on a narrative level for its continuing association of Garbo with the role of temptress. Her character is deceitful, selfish, avaricious, manipulative and without conscience; the bored wife and skilled seductress who causes her husband's death and then disrupts a lifelong friendship between two male soul-mates, is duly punished for her arrogance. This would prove a template for most of her future films at MGM as she embodied the 'tragic shady lady.' The 'tragic' component would in part be influenced by the censorious Production Code, which advocated the presence of "compensating moral value" in any narrative. So it was that sexual transgression would be fatalistically punished with either social condemnation or a hideous death as moral coda. [39] To paraphrase Jeanine Basinger, she died for the audience's sins. [40] Positioned in melodrama, a textual form foregrounding the contradictions between desire and duty, expressing ideas of romance and the female point of view, her image was copper-fastened in romantic sacrifice. [41] As one reviewer commented on seeing Queen Christina, "what would a Garbo film be without passionate love?" [42] Garbo incarnates the fallen woman, a type not exclusive to Hollywood, but one conveniently on standby in a troubled social era where neither Madonna nor whore is, by themselves, entirely adequate. David Thomson calls her roles in these films "new versions of prostitution fantasies attuned to the mass media." [43] Her position was made more complex by visual innuendo, notably in the Communion scene in Flesh and the Devil. Not only does it communicate desire to the audience it also suggests sexual commingling at the level of the sacred. As Garbo biographer Barry Paris notes, she was "neither virgin, vamp, nor flapper, but an entirely new female animal." [44] Garbo's appearance, as noted by Lucy Fischer, seemed to constitute the thrilling if sometimes frightening onslaught of modernity itself. [45]
The production of Flesh and the Devil wasn't just notable for introducing Garbo to Gilbert (which gave rise to a much overstated 'legendary' Hollywood affair) – Gilbert then introduced her to his manager, Harry Edington, a man who would assume huge significance in the arranging of her career and finances. (She retired a very rich woman, principally from her investments in property, rumoured to include a large part of the exclusive Rodeo Drive.) Garbo used her position to integrate performance and production by forging a unique deal with MGM, demanding a salary increase from $600 to $5,000 per week. She went home and then spent time on suspension until the studio saw the light – and the box office returns from Flesh and the Devil. She received a back-dated increase to $2,000 per week with built-in options and holidays. There are rumours that she may have had a secret deal to profit-share. She controlled her material and her director and even dictated filming dates, within reason. [46] Under Edington's sway, Garbo ceased all cheapening publicity, in a bid to make even more exclusive her greatest asset –her face– and gradually began to isolate herself from the world, with her interpreter and advisor, Sven-Hugo Borg, urging her onwards in her quest for legendary mystery. [47] What Garbo didn't know was that Edington was in the pay of MGM, suggesting that she wasn't in as much control of her image as she thought.  [48]
The Writers
MGM was a particularly good studio for women writers and Garbo worked with Dorothy Farnum, Bess Meredyth, Josephine Lovett, Zoë Akins, Salka Viertel and Frances Marion –who said of her, "It was always fascinating to watch Garbo; her economy of gesture, constant changing of moods revealed by her luminous eyes that never played the little physical tricks used by so many actresses." [49] Garbo's qualities were such that a small number of screenwriters was gradually preferred to tailor roles to her ideal specifications. One of these was Benjamin Glazer who scripted both Flesh and the Devil and Mata Hari (George Fitzmaurice,1931). Another was Garbo's close friend Salka Viertel, (Queen Christina, The Painted Veil, Anna Karenina, Brown, 1935, Conquest, Two-Faced Woman). She devised the role of Queen Christina for Garbo; and also that of Napoleon's muse, Marie Walewska, in Conquest (Brown, Gustav Machatý, 1937), the woman who had borne his illegitimate child. Viertel attempted a screenplay on the subject of Marie Curie with Garbo's approval, but this was ultimately shelved by the studio. Viertel was seen as a 'Garbo specialist,' and when, in the wake of the stunning success of Ninotchka, MGM sought a sequel, Garbo and Viertel preferred to adapt a Scott O'Dell novel. The studio wanted a film that would capitalise on Garbo's affair with Leopold Stokowski, Song of Russia, Garbo turned it down. The film that she made was Two-Faced Woman (George Cukor, 1941), a troubling production which was castigated by the Legion of Decency and suffered in the wake of Pearl Harbour. The country was at war and it seemed nobody wanted to see Garbo laugh. Eventually Viertel ended her time with MGM, weary of Louis B. Mayer's bullying. [50] She had masterminded Garbo's existential persona and distancing from the crowd, specialising in literary heroines who bore no relation to the contemporary world, a space which Garbo found increasingly difficult to occupy.
The Hollywood Meta-narrative
Garbo's role in Hollywood's meta-narrative – the bigger picture, if you prefer – was on several levels. The parallels between her film roles and her off-screen life are many, ranging from her comical interpretation of English, a language she would never fully master, and which would eventually be used to great effect in Ninotchka; to her many unsatisfying relationships; and her well-known desire "to be alone," a line knowingly introduced to the dialogue of Grand Hotel (Edmund Goulding,1932), the first ensemble star drama, masterminded by Thalberg, in which Garbo was the only consideration for the role of Grusinskaya, the elusive Russian ballerina. When Garbo jilted John Gilbert – off-screen! – he married Ina Claire on the rebound – Garbo and Claire would act out a memorable face-off onscreen in Ninotchka over a decade later, when Gilbert was already dead five years. When she acted the deathbed scene in Camille, few knew that she was in real life recovering from a life-threatening illness. Whether she came to believe her own publicity or her writers created roles around her private character or her pre-existing screen roles –is moot: both notions are demonstrably true. However much the private and the public may have been conflated –and how much of her screen persona may have derived from her observation of other actresses– does not lessen her impact as author of her onscreen persona. In other words, the fact that Garbo may have borrowed from other people in order to create a screen character that was consistent and recognisable from film to film does not make her any less meaningful in the authoring of her performances and her iconic status.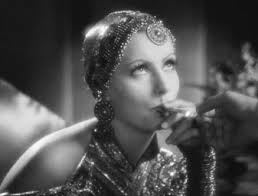 Garbo's life-long contempt for publicity and the people who purveyed it stemmed from her earliest days at MGM when she was badly handled – an experience that she described as "a living death." David O. Selznick recalled in a memo dated 7 February 1945: "she was handled by the Publicity Department at Metro exactly as they handled any new stock girl that had been signed up. When the day came that she became a great star, she refused any kind of cooperation because she had lost all faith and confidence, and properly so, in the judgment and taste of the Publicity Department." [51] She insisted on being left alone on film sets, even having screens put around her to protect her from onlookers. It led to occasional savaging by the press because she had power without the concomitant visibility. [52] Walker says that "no star has so convincingly, tenaciously, or continuously exhibited her strength of will in protecting her essential self, even at the risk of a unique film career." [53] (In a 2005 edition of The Times an eminent physician diagnosed her with a form of social phobia!) [54]
Garbo's Role in the Wider World
Forty-five years after she had last appeared on cinema screens the film title Garbo Talks (Sidney Lumet, 1984) needed no explanation, such was the ongoing power of her name and image. The story centres on a dying woman's last wish to meet her Nordic idol. That Garbo was played by the very visible (and verbal) New York songwriter and scenarist Betty Comden compounds the film's ironies.
Garbo continues to feature as an important figure in the parallel world of the imaginary feminine. As Richard Dyer reminds us that "the star phenomenon consists of everything that is publicly available about stars," [55] the Garbo effect can be seen at work in a number of contemporary novels in which her on- and off-screen persona is cited as example for the heroines. What Alexander Walker calls "her fugitive and enduring mystery" still casts a spell on female writers attempting to name their heroines' feelings and recapture their essential selves. [56] Garbo's position in the imagination is negotiated at two levels – her love life, off- and onscreen, and her business relationship with MGM. In these books the heroine frequently asks herself, What would Garbo do in my situation?
These fictional texts, based in both the facts and rumours circling about Garbo, reassert the ongoing, dynamic relationship between star and audience, the private and the public spheres conjoined into a larger meta-narrative, both real and unreal.
'"Everybody saw Garbo. She dressed up to be recognized. Here comes Garbo pretending not to be Garbo,'" says one of the characters in Garbo Laughs. [57] When Tom Tryon's Fedora is finally found out, she admits the burden to the narrator: "People always like people who have faces – as if a nose could make your fortune. They like people whose names are in electric lights, never thinking the bulbs may blow out at any time. But the worst was not to be able to go out into the street like every body else. People always looking, following, wanting to know – always to know." [58]
One of those people was writer Jane Ellen Wayne, who recalls spotting Garbo on a New York street in the nineteen eighties, when, she comments, "I couldn't help but notice a woman in a floppy hat, shabby raincoat, walking shoes and galoshes like mine. In that getup she was probably someone's housekeeper, but there was something oddly familiar about her. When she stopped to look in a store window, I did too. And there it was – the reflection of Greta Garbo. I didn't know what to do, but I knew what not to do and that was stare at her or, God forbid, offer a 'Hello, Miss G.'
"She walked on and so did I. She stopped at a kerb for a red light and I looked and saw her profile – that famous magnificent profile that was breathtaking despite the damp droopy hat." [59] The key phrase in Wayne's account is 'the reflection of Greta Garbo.' Her paradoxical nature led her to proclaim her desire to flee the madding crowd yet to socialise and holiday with the world's most famous people in the most desirable and luxurious resorts to be had after her unintentional retirement. Perhaps she was still seeking the ideal role.
Observers testify that Garbo behaved utterly differently before and after shooting scenes. What she offered as performance therefore was not entirely her essential self. The magical transmogrification took place in the chemical reaction that was the fixing of her image onto film. Garbo projected and reflected through the camera prism that had many masters, including Garbo herself. She was the perfect mirror for her audience's feelings. Her instincts were entirely cinematic; her unwitting retirement an inadvertent investment in legend.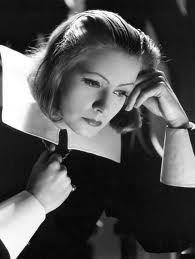 By all accounts, there was really nothing special about Greta Garbo in person: she existed on the screen in a way she simply could not contemplate in life. So, yes, Garbo was an auteur, but, to rephrase Bazin, what of? If as, one commentator suggests, "screen acting has always been about being oneself," perhaps the selves she exhibited onscreen were a series of variations on her essential self. [60] And the effort to protect her privacy may have simply exhausted her desire to act again. To answer Patrick McGilligan, Garbo can be deemed to have had crucial influence (if not the final say) over the films in which she starred and is undoubtedly one of those "rare few performers whose acting capabilities and screen personas are so powerful that they embody and define the very essence of their films." [61]
While an analysis of the system that produced Garbo the star yields several possible authors – collective, corporate, multiple, or even the singular figure of Garbo hersellf in her mastery of internal authorship; timing, planning, historical circumstance and the ambition and aesthetic choices of all involved, combine to leave us finally with something ineffable, what David Thomson calls "a mysterious truth… she was photographed. She was all in the silver." [62]
Endnotes
1 'The 50 Greatest Movies Stars of All Time', Premiere, April 2005: 72.
2 Jeanine Basinger, 1993: 166
3 Basinger,op.cit., 161.
4 Alexander Walker,1980:180
5 Roland Barthes, 1973: 56-57
6 Eyman, '31 August 2005.
7 Ozzard, 29 June 2005, accessed online.
8 Dyer, 1998:152
9 Dyer, in Stam and Miller (eds.),2000: 604.
10 McGilligan, 1975: 199.
11 Walker, op.cit., 26.
12 Gallagher, 1990: 56.
13 Phillips (ed.),1978: 88.
14 Samuel Marx, 'Hollywood's Boy Wonder: Irving Thalberg,' in Ann Lloyd, ed., 1983: 49.
15 Kevin Brownlow, 1973: 12
16 Phillips, op.cit., 89.
17 Sumiko Higashi 1978:75.
18 Behlmer, op.cit., 97.
19 Andre Sennewald, 'Lines for a Mae West Scrapbook,' New York Times, 30 September 1934 Sec. 9 p. 4, quoted in Pamela Robertson, 1996: 39
20 Miller, op.cit., 86-87.
21 Brownlow, op.cit., 167.
22 Brownlow op.cit., 169.
23 Mercedes de Acosta, 1960, HERE LIES THE HEART (London: André Deutsch, 232) quoted in Walker, op.cit., 20.
24 Walker, op.cit., 59.
25 'Flesh and the Devil,' Picture Play' (April 1927), quoted on Silents are Golden
26 'Clarence Brown Scores a Triumph,' (1927) The Film Spectator, 5 February: 2-3.
27 Ferdinand Alexi Hilenski, 'Hollywood Yin: Clarence Brown's Feminine Universe,' College of Liberal Arts, Knoxville, Tennessee: 11.
28 Walker, op.cit., 22.
29 Paris, 1995: 553.
30 IMDB
31 Tryon, 1976: 79; 39.
32 Cecil Beaton, 1976; and Hugo Vickers, 1994.
33 "In reel life, Garbo dressed like a mistress; in real life, like a bachelor." Rachel Gallagher, 1990: 160.
34 Worsley, 2002: 75.
35 Phillips(ed.), op.cit., 89.
36 Brownlow, op.cit., 664.
37 Gallagher, op.cit.,53.
38 Walker, 1968: 99-117.
39 Miller, 1994: 86-87.
40 Basinger, op.cit.,173.
41 Tasker, 1998: 141.
42 James Shelley Hamilton, 'Two Queens,' in Hochman (ed.) 1982: 182.
43 Thomson, 2004: 182.
44 Paris, 1990: 117.
45 Lucy Fischer, 'Greta Garbo and Silent Cinema: The Actress as Art Deco Icon,' in Bean and Negra (eds.) 2002: 493. See also Thomson, 2004.
46 Thomson, op.cit.,182-183.
47 Walker, op.cit., 68.
48 *Ibid.
*Garbo biographer Barry Paris suggests it was also a ploy to keep her lesbianism from journalists.
49 Tim Lussier, 'Greta Garbo The Official Dream Princess, Silents are Golden, accessed 12 August 2005.
50 Viertel,1969.
51 Behlmer, (ed.), op.cit., 357.
52 Walker, 1980: 124.
53 Ibid.
54 Stuttaford, 2005: 14.
55 Dyer in Stam and Miller, 2000 (eds.): 604.
56 Walker, op.cit., 12. The novels are GARBO LAUGHS, 2004 by Elizabeth Hay and THE GIRL WHO LOVED GARBO, 1990 by Rachel Gallagher.
57 Hay, op.cit., 226-227.
58 Tryon, op.cit., 95.
59 Wayne, 2005: 16.
60 Lodge, 1985: 94.
61 McGilligan, ibid.
62 Thomson, 1994: 276.
BIBLIOGRAPHY
Books
Barthes, Roland. (1973) MYTHOLOGIES. St Albans, Herts.: Granada Publishing.
Basinger, Jeanine (1993). A WOMAN'S VIEW: How Hollywood Spoke to Women 1930-1960. London: Chatto and Windus.
Bean, Jennifer M. and Negra, Diane (2002). A FEMINIST READER IN EARLY CINEMA. Durham & London: Duke University Press.
Beaton, Cecil (1976). THE RESTLESS YEARS: Diaries 1955-63. London: Weidenfeld and Nicolson.
Rudy Behlmer (ed.) (1972) MEMO FROM DAVID O. SELZNICK. New York: The Viking Press.
Brownlow, Kevin (1973). THE PARADE'S GONE BY. London: Abacus.
Dyer, Richard (1998). STARS. London: British Film Institute.
Friedrich, Otto (1986). CITY OF NETS A Portrait of Hollywood in the 1940s. Berkeley and Los Angeles: University of California.
Gallagher, Rachel (1990). THE GIRL WHO LOVED GARBO. New York:Donald J. Fine, Inc.
Goodman, Ezra (1961) FIFTY YEAR DECLINE AND FALL OF HOLLYWOOD. New York: Simon & Schuster.
Hay, Elizabeth (2004). GARBO LAUGHS. London: Constable & Robinson, Ltd.
Higashi, Sumiko (1978). VIRGINS, VAMPS AND FLAPPERS: The American Silent Movie Heroine (Monographs in Women's Studies) Eden Press Women's Publishing.
Hochman, Stanley (ed.) (1982) FROM QUASIMODO TO SCARLETT O'HARA: A National Board of Review Anthology 1920-1940. (New York: Frederick Ungar Publishing Co.)
Lloyd, Ann (ed.) (1983) MOVIES OF THE THIRTIES. London: Orbis Publishing.
Lodge, Jack (1985). HOLLYWOOD 1930s. London: Multimedia Publications
McGilligan, Patrick (1975). CAGNEY: THE ACTOR AS AUTEUR. Cranbury, New Jersey: A.S.Barnes & Co.,Inc.
Mast, Gerald, Marshall Cohen and Leo Braudy (1992) FILM THEORY AND CRITICISM Introductory Readings. (4th edition) New York & Oxford: Oxford University Press.
Miller, Frank (1994). CENSORED HOLLYWOOD: Sex, Sin & Violence on Screen. Atlanta: Turner Publishing, Inc.
Paris, Barry (1990). GARBO. New York: Alfred A.Knopf.
Phillips, Perrott (1978). OUT OF THIS WORLD, Volume 5. London: Phoebus Publishing.
Robertson, Pamela (1996). GUILTY PLEASURES Feminist Camp from Mae West to Madonna. Durham and London: Duke University Press.
Server, Lee. WORDS BECOME PICTURES. New Jersey: Metuchen Press
Sklar, Robert (1994). MOVIE-MADE AMERICA A Cultural History of American Movies. New York: Vintage Books.
Schatz, Thomas (1998). The Genius of the System. London: Faber & Faber.
Sinyard, Neil (1990). SILENT MOVIES. London: Bison Books Ltd.)
Stam, Robert and Toby Miller (2000) FILM AND THEORY: An Anthology. Malden, Massachusetts: Blackwell Publishers, Inc.
Tasker, Yvonne (1998). WORKING GIRLS: Gender and Sexuality in Popular Cinema. London and New York: Routledge
Thomson, David (1994). A BIOGRAPHICAL DICTIONARY OF FILM. London: André Deutsch
________ (2004) THE WHOLE EQUATION OF PICTURES. New York: Alfred A.Knopf
Tryon, Tom (1976). CROWNED HEADS. London: Coronet
Editors of VARIETY (1993) VARIETY HISTORY OF SHOW BUSINESS. London: Hamlyn
Vickers, Hugo (1994) LOVING GARBO. London: Random House
Viertel, Salka.(1969) THE KINDNESS OF STRANGERS. New York: Holt Rinehart Winston
Walker, Alexander (1980). GARBO: A Portrait. London: Weidenfeld and Nicolson
________ (1968); SEX IN THE MOVIES. London: Penguin
Worsley, Harriet (2002). CLASSICS OF FASHION. London: The Brown Reference Group
Journal Articles
Crow, Bryan, 'The Cinematic & the Melodramatic in A WOMAN OF AFFAIRS,' Wide Angle, Vol. 4,No.2
Eyman, Scott (2005)'The Erotic Glow of Greta Garbo,' The Palm Beach Post, 31 August.
Hilenski, Ferdinand Alexi, 'Hollywood Yin: Clarence Brown's Feminine Universe,' College of Liberal Arts, 226 Ayres Hall, UT Campus, Knoxville, Tennessee TN 37916. (Consulted September 2005)
Newspaper Articles
Stuttaford, Dr Thomas (2005) 'I Want to be Alone: The People Who Act Like Greta Garbo,' times2/Health, The Times, 12 September:14.
Wayne, Jane Ellen (2005) 'I Vant to Buy Some Beans,'Screen, T2, The Times, 1 September: 16.
Magazine Articles
'Clarence Brown Scores a Triumph,' (1927) The Film Spectator , 5 February: 2-3.
'Flesh and the Devil,' (1927) Picture Play (April)
'The 50 Greatest Movies Stars of All Time,' Premiere, April 2005: 72.
'Flesh and the Devil,' (1927) Variety, 12 January.
Ozzard, Janet (2005) "'I Want to be a Line': Nordstrom Gets Garbo Name for Designer Apparel," Women's Wear Daily, 29 June 2005, accessed online 1 August 2005.
Online References
Silents are Golden (consulted 5 August 2005)
The Golden Years (consulted 8 August 2005)
Copyright Citations
All images the property of MGM Studios.