Finding Neverland, The Sea Inside, Junebug, Broken Flowers, The Brothers Grimm, and The Constant Gardener
Character and Context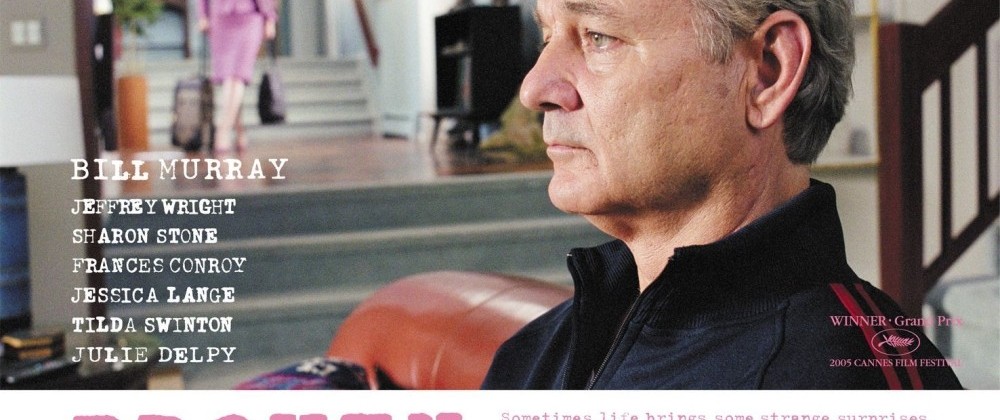 I contemplate films, therefore I am; and the films I have been thinking about are Finding Neverland, The Sea Inside, Junebug, Broken Flowers, The Brothers Grimm, and The Constant Gardener. All these films offer the opportunity to think about, among other things, character and context, a subject that is interesting to me now as I have been wondering if character really exists—and if something so contradictory and beneath the surface of mundane life can be made observable in film. In pursuit of intelligence—awareness, reason, understanding—I realize that I have been using film to think about human existence and its conundrums.
Finding Neverland is a drama in which a man moves from creative mediocrity to inspiration, and in which a private feeling of affection and care, once maligned, becomes respected by a formerly disapproving family matriarch and the law (in the form of a will). The film asserts that one has to be true to one's heart and imagination, though it may suggest also that there's a preference for imagination over the real, for the shadows of Plato's cave to the illuminating fire that makes those shadows possible. The Sea Inside is a film about a struggle for self-determination in which that is equivalent to self-extinction. In the film, a man dependent on personal acquaintances for the material and functional aspects of his life is a physical fact for others, and his existence for himself is mostly intellectual and spiritual: it's also possible to think that for others he's a touching emotional presence and for himself an inadequate physical presence. The film's argument, if it could be said to advance one, is that the value of existence is that it be more than existence. The Sea Inside's intensities engage—it's a beautiful film, honest and intelligent. Junebug is a film of journey, a love story, a family drama, and an appreciation of art—and in it family and communication are important; and it is a delight to watch. Broken Flowers is also a film of seeking, an exploration of the past that reveals the isolation of the present: while now is what matters, the choices we make create a future that we will have to live with. It is clear that while the principal male character may have treated women interchangeably, the effect he has had on each is different, reflecting how unique they are. The film does not explore the nature of friendship and love as a Plato would, or even as a Henry James would, but it's arguable that the film does not have to: as inheritors of such thinkers and writers, they are part of our context, acknowledged or unacknowledged, and we have chosen to be as we are. The film, nonetheless, encourages attention—looking and listening—but it does not entirely repay it. The Brothers Grimm is a fantasy, an adventure, but it has themes that are significant—belief and disbelief, courage and cowardice, reality and the supernatural—and each must be weighed against evidence, against desired results. The story, inspired by the folktale tellers The Brothers Grimm, uses the Grimms as characters, and it is set in a more superstitious time, in which stories were used to explain the unknown, in which confusions gave rise to confusions, sometimes entertaining confusions. The Constant Gardener is a love story, a political drama, a mystery, and an action thriller; and it is a spiritual journey in which death and grief are accepted, in which there's a reconciliation of spirits. While the film could be said to be Hobbesian in some of its views—life as nasty, brutish, and short—it's also clear that in it love is acceptance: accepting what one is comfortable and uncomfortable with in another person. The Constant Gardener is entrancing to watch, as it contains beautiful and terrible images of Africa, great landscapes, great tribal traditions (expressed in costuming and hairstyles), and great squalor; and it is full of tenderness, honesty, intelligence, pain and joy. Cinema is, of course, not life, nor is it even a substitute for independent thought, but it adds beauty and character to both.
***
Finding Neverland, which stars Johnny Depp and Kate Winslet, is a film that works as a tribute to the idiosyncratic imagination of London writer James Barrie, whose friendship with the widow Sylvia Davies's family is inspiration for the story of Peter Pan, the boy who never would grow up. Davies has sons still reeling from the death of their father; and the family's life is circumscribed by lack of money (Davies's mother is providing support; though in reality Davies had a husband and five rather than four sons. Davies was also the daughter of George du Maurier, a novelist, the author of Trilby and The Martian). Barrie himself has a distant relationship with his own wife Mary (Radha Mitchell). The film is also about the social pressures—of marriage, of social status, of gossip, of financial expectations—that attempt to corral the imagination. Barrie's imagination becomes a refuge for himself and for the boys' and also Sylvia Davies; and, of course, it becomes a bridge to a play and to fame and fortune. It's hard not to think that if fame and fortune had not come then imagination would have been less respected by others. Yet, it's always clear that despite friendship, marriage, and the public aspects of his work, Barrie (1860-1937), like most writers, is profoundly alone. The sense of aloneness of James Barrie, who reportedly never grew taller than five feet, may have begun in youth, as he had a brother who was his mother's favorite son, David, and when he died, James dressed in David's clothes to try to please his mother; however, writers do not require a psychological reason rooted in childhood for their isolation, the work being enough, as it requires a concentration of energy, enlightenment, and ego—and it would have been good to see more of that effort in Finding Neverland. The film, directed by Marc Forster, and written by David McGee based on a play by Allan Knee (The Man Who Was Peter Pan), gives Johnny Depp one of his most respectable characters: it's an irony that Barrie is a man in a three-piece suit whose inner life is more subversive than most. Depp's filmography reads like an index of weirdness (and that's why we love him): Platoon, Cry Baby, Edward Scissorhands, Benny & Joon, What's Eating Gilbert Grape, Ed Wood, Don Juan De Marco, Dead Man, Donnie Brasco, Fear and Loathing in Las Vegas, The Ninth Gate, Sleepy Hollow, Before Night Falls, Chocolat, Blow, Pirates of the Caribbean, and Once Upon a Time in Mexico. Of his films that I've seen, I like Dead Man and Sleepy Hollow best. Depp (his character's spirit, not necessarily his profession) was a lost poet in Dead Man, and in Sleepy Hollow Depp, playing an investigator with a streak of fear, bravely shoved a little boy in front of him at a moment of danger (the character's act of cowardice was a brave one for a well-known actor to perform). The Ninth Gate, a film with supernatural references, might have been the closest the Kentucky-born, Florida-reared John Christopher Depp previously has come onscreen to looking like and behaving like a conventional leading man: and I think he gets kneed in the groin in that one. Depp in two roles in Before Night Falls, as a transvestite with surprising carrying capacity and also as a teasingly macho soldier, was funny and even sexy. I thought he was physically wrong for Blow, though emotionally he delivered as a not very bright man who gets involved in drug-selling and wants somehow to be true to the people in his life. I liked him in What's Eating Gilbert Grape, Ed Wood, Don Juan De Marco, Chocolat, and Pirates, though those films are less in my mind's eye. Depp has been associated often with visionary directors such as Tim Burton and Terry Gilliam, as he made several films with Burton, including Sleepy Hollow and The Corpse Bride, and made Fear and Loathing in Las Vegas with Gilliam, with whom he attempted an unfinished telling of Don Quixote. Depp's nearly androgynous beauty, his intelligence, an intelligence that seems informed by eccentricity, candor, and an unsentimental sympathy, and his often bohemian style, create a film presence very different from most actors. He is matched in Finding Neverland by the womanly beauty, intelligence, and integrity of Kate Winslet, who appeared in Heavenly Creatures, Sense & Sensibility, Jude, Hamlet, Titanic, Hideous Kinky, Holy Smoke, Enigma, Iris, and Eternal Sunshine of the Spotless Mind. Unfortunately, I missed Iris, but I loved her in Sense, Jude, Titanic, and Eternal Sunshine: she is quite beautiful, but she never seems artificially ideal: she always seems real, truthful—and that is what I mean, here, by integrity. Winslet often plays women whose hearts want things the times in which they live do not permit (and the only actress she reminds me of at all is Ingrid Bergman). Winslet and Depp are a conspiracy of two in Finding Neverland, as their characters experience the great resource their friendship becomes and then the slights they suffer from others, including from Sylvia Davies's mother (Julie Christie), due to its unpredictability—and the apparent fact that friendships between women and men are suspect. (What sense would the ordinary viewer have of the friendship if Sylvia was shown to have, as she actually did, a living, disapproving husband? People were also suspicious of Barrie's interest in her little boys, something the film mentions once.) The film, which I saw in the auditorium of the central Queens public library, looks in many ways conventional, and yet features scenes in which imagination becomes real—a dance with a pet dog becomes a dance with a bear; and make-believe pirates suddenly find themselves on a real ship—and the film reminded me how much the current resources of film have allowed filmmakers to do things that once might have been considered strange or avant-garde. Barrie's concern for Sylvia Davies and her sons makes it possible to believe that his investment in imagination is less an escape from reality than a form of care for the human spirit. In the film Davies designates Barrie as co-guardian of her children, with her own mother, in her will, should anything happen to herself; and in reality, following the death of Davies and her husband, Barrie was unofficial guardian. Finding Neverland does not end with a marriage, but that does not make it a tragedy. Around the same time I saw Finding Neverland, I saw The Brothers Grimm, and a Fringe festival production of Shakespeare's Much Ado About Nothing (featuring Jake Waid, of the Fairbanks Shakespeare Theatre, as Benedict) in Washington Square Park, and I felt as if I were being given affirmations of imagination and independence and also of tradition. Depp's newer film Charlie and the Chocolate Factory features Depp as a young candy mogul—eccentric and reclusive Willy Wonka—who has a contest for kids in which their finding of golden tickets hidden in chocolate bars gain them entry into his factory: Depp's Willy Wonka is an artificial creature, looking like the cross between something from the American 1960s and the English 1860s, with a mindset and manner all his own—commanding and effete, welcoming and malicious, cynical and high-minded. His character's connection with the most decent child offers a time of normality, shared humanity. The film, directed by Tim Burton, has admirable sets—a leaning shack in a sprawling urban setting, a chocolate waterfall, modern labs—and intriguing characters and scenes but the film inspires more appreciation than pleasure. The presentation of unique character—the fundamental nature; the basic or recurrent behavior, feelings, ideas, and values of an individual—remains Depp's specialty, the fulfillment of his talent.
***
The Sea Inside, a film set in Spain and starring Javier Bardem, was directed by Alejandro Amenabar and written by Amenabar with Mateo Gil, and the film is, like the French film His Brother, a film about family and illness, the past and a future that promises death. Javier Bardem, who starred in Before Night Falls, The Dancer Upstairs, and Mondays in the Sun, is excellent—his eyes brimming with amusement, lust, offense, reproval, and sadness—as a man, Ramon Sampedro, who wants to escape his paralyzed body and frustrated desires by dying. Ramon had been a man who loved, swam, worked, and traveled, and became a man who, after a swimming accident, cannot have sex or even wash himself. The Spanish countryside is full of green trees and houses that look as if they have been there for years, and Ramon's family—brother Jose who angrily opposes Ramon's death, sister-in-law Manuela who cares for Ramon and is willing to abide by Ramon's decision, helpful though sometimes oblivious nephew Javi, and Ramon's father Joaquin—all seem planted there too, though Ramon's condition reminds us that their time, too, and the time of each of us, is short (the nephew's bristling impatience with his grandfather inspires Ramon to suggest this and also that Javi will miss Joaquin when the old man is gone). Incapable of significant movement, Ramon has become a thinker, a poet, a strategist, and much of the film is about his legal struggle to end his life. Is being mostly confined to a bed life? The right to die seems inextricable from the right to life. Two women enter Ramon's circle—one a lawyer, apparently intellectual, and the other a mother who also has a radio program, apparently emotional—and one would think it's easy to predict how they will respond to Ramon's dilemma, and what each is likely to do, but it is not. The film—which explores feelings such as anger, desire, grief, and ideas such as the limits of state power and the right to die; and which was based on the true story of Ramon Sampedro Camean (1943-1998)—felt like a complete experience to me.
***
Junebug is a terrific film, interesting story, well-plotted, beautifully and believably performed, and it looks good. Junebug, written by Angus MacLachlan and directed by Phil Morrison, is a portrait of a place and people we do not often see. An art dealer visits an outsider artist in the south and her husband's birthplace and meets her husband's wary, sometimes hostile family. Embeth Davidtz is wonderful—sophisticated and sensitive Madeleine, the art dealer; she is both an embodiment of the family's fears and a repudiation of them. The outsider artist David Wark, played by Frank Hoyt Taylor, is an uncontrollable force; he can be communicated with, but on his terms. (The art shown in the film was actually painted by Ann Wood; and painted, I thought, with skill and conviction, featuring historical and spiritual themes.) Amy Adams is a cheery and desperate sister-in-law: Ashley, whose joy is the equal of her hysteria. The mother Peg, played by Celia Weston, is forbidding, disapproving: and for me off-putting (a really good performance); and while the father Eugene (Scott Wilson) is at once decent and withdrawn, it might be said that, in effect, his withdrawal cancels his decency: he defends his new daughter-in-law to his wife and his wife to his daughter-in-law but initiates a gesture of welcome for his daughter-in-law that goes uncompleted (he makes something for her that he doesn't give her). The brother-in-law Johnny (played by Benjamin McKenzie) is young, dumb, bitter—recklessly so, the kind of young man who ruins lives and never understands how he did it. One of the funniest and most scathing lines I've ever heard is when his wife Ashley tells him that his god loves him just the way he is, but loves him too much to let him stay that way. The husband of Embeth Davidtz's Madeleine, George, played by Alessandro Nivola, has, as his mother says, nothing wrong with him: and we see how attractive and irritating and useful that makes him. George's marriage to Madeleine is what allows the bringing together of two cultures—northern (Chicago) and southern (North Carolina), the intellectual and the instinctive—and the conflicts and possibilities for shared knowledge and for love between the cultures extend into the world we live in, from which the film draws some of its power.
Writing in North Carolina's Independent Weekly September 7, 2005, Godfrey Cheshire described the film as "a brilliantly executed film whose art not only comes from North Carolina, but also concerns the state's culture and, implicitly, the connection between North Carolina and art of various sorts, cinematic definitely included." Cheshire, who used to write for New York Press, noted that when Madeleine accidentally breaks something in Peg's house—Ashley claims to have done it to protect Madeleine from Peg's judgement—the broken thing is a "carved and painted cardinal," something that has meaning for a North Carolina audience: "In fact, though, perhaps only North Carolinians will be able to fully appreciate how much of this film's achievement lies in a combination of almost ethnographic exactitude and truly poetic evocativeness." Other than contrasts between art and the south, specifically North Carolina, as sources of standards and value, as specificities of culture, Cheshire notes the place of sex and religion in the film—the amorous relationship between George and Madeleine, the friction between Johnny and Ashley now that she's pregnant; and Madeleine being surprised by George's singing of a hymn at a communal gathering, something his family and friends are very familiar with. Cheshire thinks that when Madeleine makes a decision that can be seen as choosing art over family near the film's end, that is a mistake, a judgement I understand but do not agree with. The circumstance for that decision is Ashley's having labor pains and being rushed to the hospital—Madeleine had prepared to go with her, Peg, Eugene, and Bobby, but Peg insisted she stay behind and wait for George, something I thought might have been meant to exclude Madeleine. Couldn't a note have been left for George? When an opportunity for Madeleine to get a commitment from the artist she had come south to see occurs soon after George arrives, it made sense to me that she would see to that. Obviously there are contentions within families, though individuals make sacrifices for them; and art can create connections between strangers and deepen connections between friends, facilitating a greater humanity: if artists and those who support art sacrificed art for family, what would be left? It's fascinating that some of what happens in the film is subtle enough that one can begin to look at it with the kind of mad intensity and moral judgement that too often attend family matters in life.
"The screenplay by Angus MacLachan is filled with realistic details that leap off the screen and land in our open arms as naturally as a well thrown ball in a game of backyard catch. Phil Morrison pulls off a major feat by conveying life in a small Southern town where Christianity is at the hub of many people's lives," wrote Frederic and Mary Ann Brussat in Spirituality and Health, in a Junebug review available online in early September 2005, which is when I saw their review of what they called "an eccentric and boldly original drama." The Brussats also speculated: "All of the unease in George's family seems to stem from his decision to leave home for a world apart from North Carolina and its emphasis on community and traditional values. They see his setting out for new territory as a betrayal, and that is the secret that is festering like an open wound. When Ashley faces a crisis at the hospital while giving birth, George sees in Madeleine's response a mirror image of what he did so many years ago." That is interesting, and I wonder: George might be missed—he's very sensitive to Ashley's trouble (she says he's hardly around but he's somehow always there when she needs him)—but does the south, North Carolina, have a culture that could support a George or a Madeleine? Would the south allow itself to be guided by such people, or does it simply use these people narrowly, in moments of crisis, of need?
Traditions—of family, church, school, business, and law—can be bruising, even murderous; and I imagine the southerners in Junebug would be very difficult to live with, though not everyone registers that difficulty. Stanley Kauffmann, in his September 12, 2005 New Republic review, wrote, "All that Junebug is about is its people. And what is eventually more ingratiating, most of them are quite ordinary. The screenwriter Angus MacLachlan and the director Phil Morrison and an astonishingly perfect cast have quietly made a daring picture. Its prime purpose, without gush, is to set the seal on human commonality." Yet, Kauffmann goes on to detail some of the differences among the characters, suggesting that he sees commonality despite differences, and that, as he notes, "the caloric humanity of Madeleine soon burns away the distance between her and George's family." While I did see, for instance, Peg's attempts to speak with George and Madeleine near the end of the film as good, as significant, I imagine that fundamental differences in perspective and values would recur. After noting Junebug's similarities to Ivan Passer's Intimate Lighting, about a city couple visiting small town friends, and Bruce Beresford's Tender Mercies, about the rejuvenation of an alcoholic country singer after befriending a woman and her son, Stanley Kauffmann wrote that "Morrison's achievement here earns him the heavy burden of hope for his future." I do not disagree with that.
I was the only person who laughed out loud in the Kew Gardens theater in which I saw Jim Jarmusch's Broken Flowers, but I'm not sure I would say that I enjoyed this interesting and possibly even important film: the film is focused on a lonely and wealthy man who receives an unsigned letter from a long ago lover saying he fathered a son nineteen years before, a son who would be, in all probability, looking for him; and the film is a journey into the past, a past that is full of women, a past that occasions traveling through a geography—not only the highways that connect the country, but unpaved country roads, small towns and suburbs and outlying farm houses—that is refreshing to see in an American film. It's arguable that the film's locations are more attentively, even lovingly, filmed than its characters; the camera seems to watch people with either a critical distance or an interrogating intimacy. The central character Don Johnston is played by Bill Murray—a man for whom the word alienation might have been invented; and an actor I always found charmless and arrogant in his demeanor and various presumptions—and the friend who encourages him to take the journey to visit his early lovers is played by Jeffrey Wright, a great actor who works entirely in character, with look, voice, manners, and here is an amicable and imaginative neighbor intent on seeing connections among people, signs, and meaning. Jeffrey Wright is a chameleon of many depths. I first saw him in Julian Schnabel's film Basquiat, and he has appeared in Woody Allen's Celebrity, Ang Lee's Ride with the Devil, Michael Almereyda's Hamlet, John Singleton's Shaft, Michael Mann's Ali, and Jonathan Demme's The Manchurian Candidate, as well as portrayed, on television, Martin Luther King Jr. in Boycott and Belize in Angels in America. Wright's interpretation of Jean-Michel Basquiat in Basquiat—as open, quirky, selfish, and instinctively creative—presented a character that was much more human, much more mysterious, than the legend of the painter, who has been described often from the outside, frequently with ungenerous speculations about his habits and motives. In Ride with the Devil, a Civil War-era western, Wright played a man whose loyalty seemed to go against common sense—and was handsome and stylish doing it. In The Manchurian Candidate, his character, a soldier, was tormented by glimpses of torture and murder that came to him in dreams and flashes of memory, glimpses not in accord with the story of courage and purpose he had been led to believe. Wright brought an unsettling but recognizable fragility to the role. Wright is a supporting character in Broken Flowers, but his character Winston—cordial, inquisitive, and involved with life in various ways—stands as the opposite of Bill Murray's rich, isolated figure. It's also possible to see Winston's extensive involvement in the Murray character's life as evincing an excess of energy: he has not found enough, in the world, to do. Murray plays a Don Juan in the autumn of his years. Is Don Johnston a man who uses women for their emotion and sensuality rather than developing his own? The women in Broken Flowers are played by Julie Delpy, as a recent love who walks out on him; Sharon Stone, as a sensual, loving woman; Frances Conroy, as a woman whose mood is uncertain, she is successful and married but still has some unvoiced connection to her past; Jessica Lange, as a author and pet doctor who is indifferent to Murray's Don and possibly involved with her secretary, played by Chloe Sevigney; and Tilda Swinton as a woman for whom Don is a figure inspiring rage. Heather Alicia Simms as the wife of Jeffrey Wright's Winston, Mona, is probably the most beautiful woman in the film, and Bill Murray's Don Johnston claims himself enchanted with her: her beauty is not simply a matter of skin and bones, but of the warmth and joy that are expressed in her eyes and smile. That too makes Sharon Stone very appealing. I like the shrewd farceur Stone, who has appeared in a panoply of films—Total Recall, Basic Instinct, The Quick and the Dead, Casino, Last Dance, The Mighty, Gloria, The Muse, and Catwoman; and I don't understand why her reputation isn't stronger. Conroy, whose character seems uncertain, and Lange, whose character has a bitter edge, seem less attractive. I note this partly because there has been much press comment about the actresses' looks, including speculation about how they are aging and whether or not they need or have had cosmetic surgery. With those speculations in mind, I spoke to a movie theater usher about the looks of the women and he said he thought they looked fine—and I commented that I thought some people weren't used to seeing middle-age women on the screen—or more precisely, we might see middle-age women on the screen but we aren't required often to pay attention to them. The film may be important for the views it gives us of these women and of the American landscape. During Bill Murray's character's travel from one woman to the next in Broken Flowers, the women are less and less welcoming, and in the end he is as alone as when the film began but then, why was the journey necessary in the first place, as Don had gotten a letter saying that a young man, his son, would be looking for him? Journeys are marked by movement and time, and give characters met a certain symbolic force. What was Jim Jarmusch, the director of Broken Flowers and of Dead Man, Night on Earth, and other films, thinking? Could it be that Winston sent Don on a quest for his own amusement?
***
Heath Ledger's sensitive, imaginative, overwhelmed young man in The Brothers Grimm is the most attractive thing about this adventurous, fun retelling of familiar folktales. The film, written by Ehren Kruger and directed by Terry Gilliam, has as many moods as Ledger's character, Jacob, and that too is part of its charm. Matt Damon, as Jacob's brother Wilhem, attempts to be a force of stability, though their existence is based on duplicity: they pretend to exorcise the supernatural for a price. They are hired to deal with a town's terror and find that they must fight genuine magical power. Monica Belluci is the incarnation of a beautiful witch, whom they, like the town's girls and young women, may not survive: she can call man, beast, insect, and even the very earth to do her bidding. The Brothers Grimm has aspects of eccentricity and violence, as many folktales do, but it does not tell the stories—involving Little Red Riding Hood, or Hansel and Gretel—exactly as we've heard or read them, and the brothers must put aside their own childhood pain and sibling conflict to become the heroes they have pretended to be. The Brothers Grimm makes nods to politics and culture—there are disputes between nations, and soldiers as threats; and there's a local woman tracker and warrior; and the perversities of French cuisine are satirized—but the film is about makers of false magic who come to believe in real magic. Is that vindication of a lie, a parable of metaphorical powers, or merely entertainment? I think it's only entertainment—and leaving the theater, I immediately wanted to see the film once more.
***
What are you willing to know? Whom do you want to protect? What will you do? These are questions with a spiritual and political dimension that one doesn't expect to find in a popular film—and that they occur in Fernando Meirelles' expressionistic interpretation of John Le Carre's novel The Constant Gardener, with a screenplay by Jeffrey Caine, is impressively unusual. The film is suffused by beauty, natural and created—a complexity of form and content, a harmony of intention and execution, and a suppleness and potent force of thought. In intimate close-ups, and mid and long-distance shots, and from angles that feel bracingly fresh—as if the director were reinventing film as we watch—there is at the film's center, between the characters played by Ralph Fiennes as diplomat and gardener Justin Quayle and Rachel Weisz as activist Tessa Quayle, a British couple, a marriage of opposite styles and shared affection. Fiennes, as Justin, is a master of restraint and suggestion, and his civility, surprise, joy, appreciation, hurt, and anger are complemented by Weisz as Tessa, with her shifting intense emotions, conveying personality and character, from warmth to mockery and outrage to subterfuge to a maternalism extended to the world. Weisz, who was previously in Stealing Beauty, Chain Reaction, The Mummy, Sunshine, Beautiful Creatures, Enemy at the Gates, About a Boy, The Shape of Things, and Constantine, may not have been better presented before now: it is her character's consciousness, energy, and fate that drive the film. Fiennes, whose filmography includes Schindler's List, Quiz Show, Strange Days, The English Patient, Oscar and Lucinda, Sunshine, Onegin, The End of the Affair, and Spider, is an actor who is able and willing to take chances in his performances. In Strange Days and Oscar and Lucinda, he was as vulnerable as I've ever seen a man be on film—and, what was noteworthy was that the vulnerability wasn't crisis vulnerability but his characters' usual states of being; and in The English Patient he was frosty and in The End of the Affair hatefully cold. While being the heartthrob of intelligent girls in many countries, and possibly more than a few bright boys, Fiennes does not cater to them: he is true first of all to his characters. His character's orientation in The Constant Gardener, with subtle shifts, goes from professional to a mournful resignation, through which an understanding light breaks through: and a wide palette of colors, emotional and social and visual, is what the film offers in many ways. We see bureaucracy when it seems to work smoothly and also carelessly, we observe elegant dinner talk and rude bullying, we see wealth and poverty, and there are moments of suspense and thrills, comedy and tragedy. The film is dense with things—architecture, cars and trucks and trains and planes, computers, files, letters, photos, video, household products, cherished small and large green plants, and questionable medicines. A central story in the film, much of which unspools in Kenya, has to do with the money to be gained from the sale of pharmaceutical products and how African countries are used, sometimes unknowingly, as trial subjects for these drugs. Hubert Kounde plays Arnold Bluhm, Tessa's African doctor friend whose dedication still permits him to have a surprising private life (I wish we had seen him in more dramatic scenes, and that we knew more about his education, his career, his other friends). Elliptical editing allows us to speculate on whether the rumors about his relationship with Tessa are true. Danny Huston plays a married bureaucrat, Justin's colleague, who is infatuated with Tessa but more in love with his own career, and Bill Nighy is (almost always Mr. Dangerous) known in the film as Sir Bernard Pellegrin, a high-placed official. Weisz's Tessa and Kounde's Bluhm become involved in an investigation of pharmaceutical companies that leads Tessa to ask for help from the political establishment to which Fiennes's Justin belongs, and the investigation—which her husband knows little about, and which could cause the companies to lose a lot of money—endangers the life of Tessa and Bluhm; and the film begins with her death and her husband's commitment to find out why she has died.
"The Constant Gardener depicts the gap between the rich and the poor and the lengths to which the mighty will go to cover up their rampaging corruption and ethical rot," wrote Frederic and Mary Ann Brussat in their online review in Spirituality and Health, available in early September 2005. They wrote about Ralph Fiennes's Justin Quayle and what he—and the film's viewing audience discovers—during one part of his journey: "In a telling scene, he has traveled to a remote village where food is being distributed to starving Africans. A marauding force of vicious men on horseback gallop through the place killing men, women, and children with wild abandon. The point is made that the poor are constantly the victims of violence, whether their oppressors are global corporations or murderous bands of tribesmen."
New York Press's Armond White was not as impressed in his late August/early September 2005 (Volume 18, Issue 35) review, which was also available online: "Here Ralph Fiennes plays Justin Quayle, a shy British diplomat dazzled by Rachel Weisz's Tessa, an outgoing political crusader who travels the world attacking American imperialism and multinational pharmaceutical conspiracies. Despite the pretense of social awareness—and Casablanca-style suspense—this movie reduces the Third World's problems to a hill of beans. Fiennes and Weisz diddle while Africa burns." I would think that first sentence, about the lead characters' activities, makes the last impossible, but not for Armond White, who imprecisely says that when the two leads first meet she is ranting against U.S. imperialism—when most of her comments are about British governmental policy—and White also mistakenly takes one of Tessa's withering statements—"I need this creep to help me blackmail Her Majesty's government"—as regarding Justin when it's really about Danny Huston's character. (White prefers In My Country and Sahara, two other films set in Africa, to Constant Gardener.) The principal part of White's commentary—about the "Hollywood tendency to justify haughty, escapist, Western supremacy through the distraction of middle-class white love birds"—is important, though not new. A.O. Scott accepted and went beyond that view in his August 31, 2005 New York Times review of The Constant Gardener, which he described as an excellent adaptation of Le Carre's novel: "One easy criticism of The Constant Gardener is that like so many other movies of its kind, it uses the misery of the developing world as an exotic backdrop for a story about the travails of white people. Fair enough, except that it is precisely the moral failures and obligations of the wealthy world that are at issue here."
The Constant Gardener was called a sweaty, vital masterpiece by Robert K. Elder in The Chicago Tribune, while New York magazine's Ken Tucker extolled the performances of Fiennes and Weisz, stating that as a couple they appear both classic and modern. In the August 31, 2005 Baltimore Sun, Michael Sragow remarked that Fiennes and Weisz perform with "supreme naturalness and conviction," and that what Ralph Fiennes's Justin learns about Weisz's Tessa and "comes to terms with—and embraces—is the realization that her elusiveness and secretiveness protected him far more than he could ever protect her." Sragow wrote that "Weisz delivers a bit of acting genius as Tessa. It is a towering characterization: a portrait of a woman whose thirst for justice leads her beyond conventionality or propriety. She wears her passionate integrity not as armor, but as a magic veil. Her feelings for Justin blaze through that veil, and it leaves him a trail to follow when she's gone."
I was surprised that one of the most interesting commentaries I read about the film was by Anthony Lane, who may be the wittiest writer on film since Pauline Kael but whom I do not go to for ideas. Lane drew attention to an important theme for the book and the film, for the character Justin Quayle, and for the actor Ralph Fiennes: "What happens to a gentleman when gentility is no longer enough?" Lane expounded in The New Yorker's September 5, 2005 issue in a paragraph I found full of insight:
It is hardly a fashionable question. To most moviegoers, it must seem as archaic and parochial as a Victorian novel, and there is little doubt that The Constant Gardener will be an easier sell in Europe, fettered to Africa by a fraught colonial past, than it will here. Yet the cracking of decorum is a crisis that knows no boundaries; it happens every time somebody gets drunk at a wedding, or traps a politician on the hook. To see the cracks appear in Fiennes is, at first, a matter of near-farce. Who but a Brit would usher a woman into her house with the words "You lead the way," as if they were visiting a stately home instead of going to bed? Who else would fuss over his beloved plants (hence the title), tending them like children? Yet Fiennes isn't funny for long, because, as with Michael Redgrave, you are left with that discomforting blend of the intense and the restless—the blue eyes that bore into you and then glance away, seeking another target. That is why foreign settings suit him as an actor; in his own country, he seems unhappy and adrift. There is nothing more touching in The Constant Gardener than the gravity with which he bends to shake hands with a small Kenyan boy and thank him for attending Tessa's funeral. There is no condescension here; it is a mark of the gentleman, if the species still exists, that he should treat a child exactly as he would Sir Bernard Pellegrin, and vice versa. The lesson of the movie, indeed, is that only one of them deserves the compliment.
The gentleman, of course, is not the beginning of a tradition, but the end result of one; and if he himself is coming to an end, we can look around and consider what replaces him, what embodies not only the education and comfort or money he embodied, but also the decency and dignity? When one form of civilization ends, we must replace it with another—or else, there is barbarity. The gentleman lives a little longer because of The Constant Gardener. Built with images, moods, memories, and bits of information slowly coming together, The Constant Gardener is mysterious, thrilling, intense, and political, and it seamlessly reconciles art and entertainment. The Constant Gardener is good; and it might be great. It certainly looks glorious. Cinema is, of course, not life, nor is it even a substitute for independent thought, but it gives beauty and character to both.
This review essay was submitted to Offscreen on September 16, 2005.