Festival du nouveau cinéma 2018: A Preview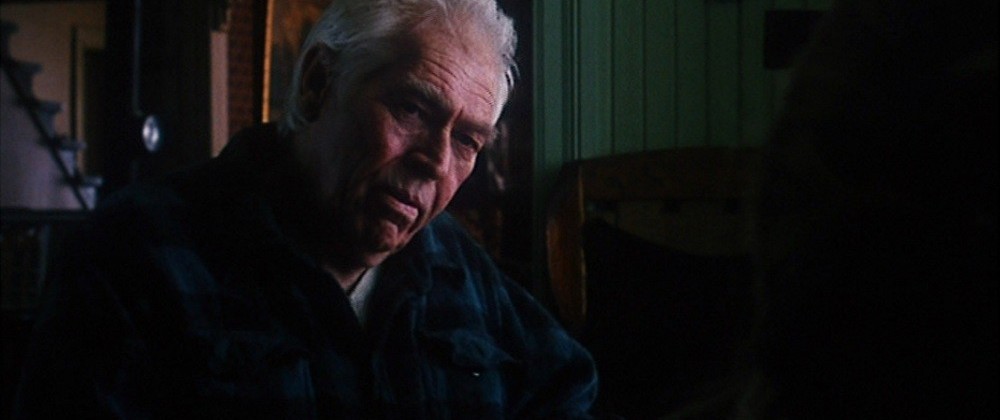 It's autumn in Montréal, the leaves are turning, the scarves are coming out of closets and the city is about to play host to a series of film festivals. First among them, fittingly, is the Festival du nouveau cinéma (or FNC from now on) which entered its 47th year in 2018 and brought to the metropolis a mix of premieres and high-profile films from the previous cinematic year. As always, we can mourn the missing films (no Claire Denis? Where is Sunset?) or be mystified about the absence of afternoon screenings during the week, but let's instead focus on the slew of cinematic treasures about to flood our fair city.
In this little preview, I'll go section by section singling out films of interest, films that have caught my attention from word of mouth or because of the talent involved behind or in front of the camera. But first, let's start with the opening film; If Beale Street Could Talk the new film from Moonlight's Barry Jenkins. Word from TIFF is that it's a worthy successor from Jenkins, here adapting a novel from James Baldwin about the hardships of a young black family in 1970s New York with all the grace and gusto he gave to Moonlight. Closing the festival is Guy by Alex Lutz, a story of an aging French singer and the son he never knew he had. The twist is that the film takes the form of a documentary made by the son in an attempt to connect with the father he grew up without. The film will close the festival with what we hope is the right touch of sensitivity, humour and French kitsch.
International Competition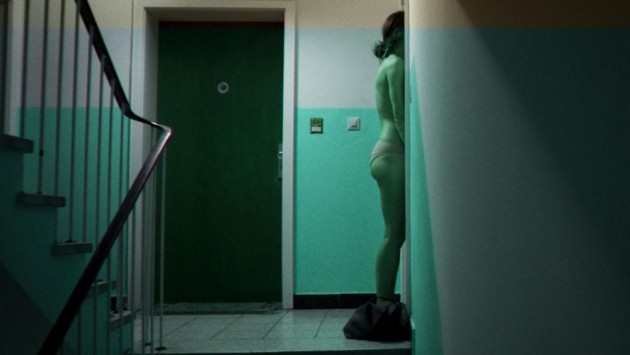 All Good
For its small competition slate FNC is bringing us a mix of shorts and feature films from all over. Montréal cinephiles will be able to discover a number of first features that have been making waves on the festival circuit like All Good from Eva Trobisch (winner of the best first feature award at Locarno this year) which tackles sexual assault with intelligence and heart all brought to vivid life by Aenne Schwarz and An Elephant Sitting Still, a (pardon the pun) behemoth at almost four hours. A promising first film and sadly also a final film, its director Hu Bo having taken his own life in 2017, Elephant is an epic of misanthropy a pitch-black look at the travails of Chinese society. Finally Gustav Moller's The Guilty a tense thriller that takes the gamble of setting most of its action in a police call center is sure to get the blood pumping. Also of note the new film from Ciro Guerra and Cristina Gallego (some will remember Guerra as the director behind the excellent Embrace of the Serpent which played FNC in 2015), Birds of Passage which follows two friends in 1960s Colombia as they make their way through the marijuana trade. Another filmmaker returning to Montréal, the Kazakh Adilkhan Yerzhanov whose The Owners had played the FFM a few years back, brings us a new tale of umbrellas and economic disparity in his quietly whimsical style with The Gentle Indifference of the World fresh from Cannes. Homegrown talents are also bringing new films to the city. Philippe Lesage of The Demons is back with Genèse a more romantic film that will find the young director turning his precise gaze towards young love. Félix Dufour-Laperrière, who had impressed with Transatlantique in 2014, offers up an animated film with Ville Neuve.
Focus Québec/Canada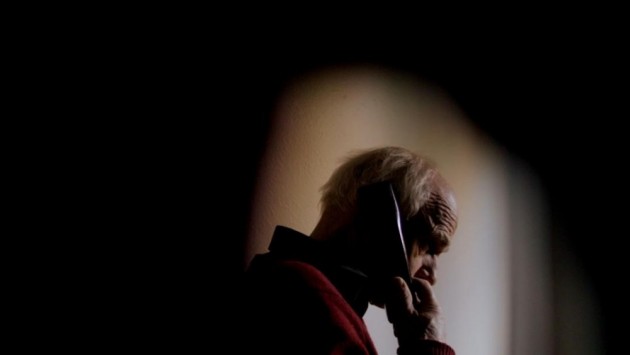 Waiting For April
In this more inward-looking section, cinephiles will have the chance to see the new film from the province's poet laureate of off-beat comedies and absurdist non-sequiturs, Olivier Godin who brings us Waiting for April. On the Canadian side Patricia Rozema helms an entirely female made film Mouthpiece, the story of Cassandra, played by two actors, Amy Nostbakken and Norah Sadava who also wrote the play on which the movie is based, as she navigates her life after the death of her mother. Students of the Concordia film program will also recognize Michael Yaroshevsky who presents a huis-clos about the filmmaking process in La version nouvelle, helped by the always welcome presence of Sophie Desmarais, here entirely alone on the screen. Finally on the shorts side, we have Veslemøy's Song, a new film from the promising Sofia Bohdanowicz, who brought sunshine and joy at last year's RIDM with the gently soothing La maison du Bonheur. Note that she also has a short in the Les nouveaux alchimistes section, The Soft Space.
Temps Ø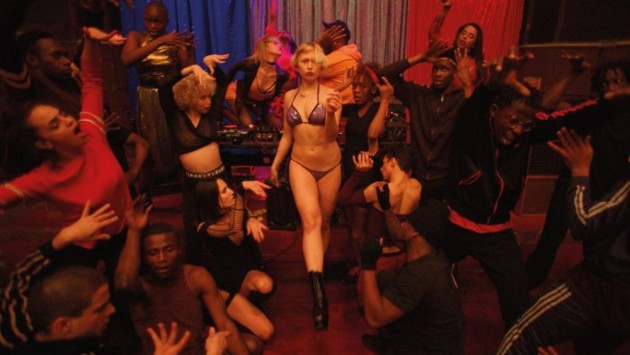 Climax
Temps Ø, which showcases the more grindhouse, pulp side of the fest, is almost its own institution now with its recurring cast and old friends. Among those we have Khavn, the Filipino enfant terrible, fan of extravagant stories and go-for-broke visuals, who is back this year with what seems to be a more measured, but no less visually impressive, piece. Balangiga: Howling Wilderness tells the story of a young boy fleeing a massacre with a baby in tow in 1901 Philippines, far from the crazed visions of modern day Manila of his previous films, but no doubt an interesting evolution for the filmmaker. Fresh from winning an honorary Louve d'argent and with perhaps my most anticipated film of the festival is Shin'ya Tsukamoto's Killing a samurai film that explores notions of pacifism in the director's inimitable tactile style and which sees him pushing even further into the textures and qualities of digital cinema. Also from Japan is the new film from Mamoru Hosoda, master of animation and often hailed as the new Miyazaki, Mirai, that sees him return to his pet theme of the family in this twisty time travel tale.
Showing that genre is not only a man's game we have a new film, Fugue, from Agnieszka Smoczynska of The Lure, this time plunging us into a tense mysterious story of a woman coming back two years after having mysteriously disappeared. Also of interest, Adina Pintilie's first feature Touch Me Not, which nabbed the Golden Lion at this year's Berlin Film Festival for its prescient diving into the cultural neurosis of the Western world through its story of a filmmaking crew entering a psychological facility. Peter Strickland, a British formalist genius who uses genres as launching pads for acrobatic marvels of sounds and pictures, is also accounted for this year with a surrealist vision of a murderous red dress coming to life with In Fabric.
The French have not said their last word however with a quartet of boundary pushing extravaganzas sure to send the mind reeling. First up, Quentin Dupieux, he of Rubber and Réalité, is back with an humorous, but as always left field take on the Policier with Au Poste! Again playing with genre is Yann Gonlazez who had made waves with his first feature You and the Night and here offers us a heady mixture of Giallo and queer cinema in Knife+Heart which finds a serial killer locked in a deadly dance with a gay porn producer (Vanessa Paradis). Expect shades of De Palma, Argento and Fassbinder and to leave the theater on a cloud of cinephilia. And back from last year's presentation of the excellent The Wild Boys, Bertrand Mandico is ready to unleash upon the city his strange intoxicating tales of gender bending and oozing sensuality with three short films grouped into a single screening centered around the 40 minute mark, Ultra Pulpe, released in France as part of an omnibus film. Finally, elder enfant terrible, franco-argentinian director Gaspar Noé returns to Montréal with Climax, a psychotropic bacchanal that seems to have put the French provocateur back in the good graces of the film press after the disappointing Love. A state of the nation film that takes stock of France's social unity as a dance party gets progressively more unhinged after someone spikes the punch with LSD, Climax shows that even after all these years Noé is still able to shock and awe in equal measure.
Also of note for students of film history is a small retrospective of Pink films from Japan with two works from the more political and experimental sixties in the form of Masao Adachi's Gushing Prayer and Atsushi Yamatoya's Inflatable Sex Doll of the Wastelands (among other things Pink films are known for their great titles). Adachi is infamous for many things, as frequent screenwriter to Pinku godhead Koji Wakamatsu, as a fighter for the Japanese Red Army, but his directorial work, nervy and politically potent should not be forgotten. On the other end of the pink spectrum, Masayuki Suo's Abnormal Family is a porn parody of Ozu films and if you need more information than that to rush to the screening, then we are two fundamentally different people.
Les Incontournables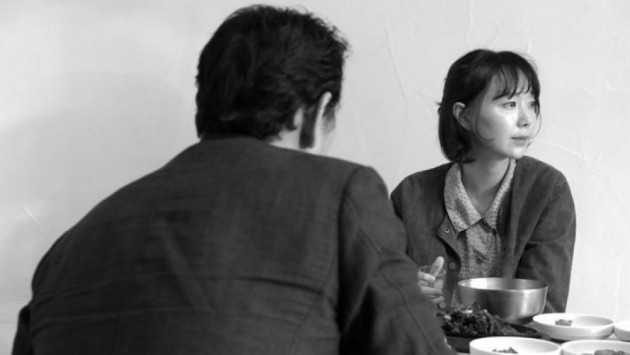 Grass
By definition this section is filled with known quantities, featuring work by masters recognized at other festivals. I could simply provide a list of names, but I'll try to single out the most interesting work of the lot. If you're like me, you can't imagine a better way to start out a festival than with a sit-down with long-time friend Hong Sang-soo for another round of soju. Almost a yearly tradition now (he's released two films this year, three last year), Grass looks to be another incisive, light look at gender relations in Korea with an healthy dose of humour and formal play. You know what you're getting with Hong and what you're getting is damn good. Asian cinema seems well represented in this section, with a trio from Cannes settling onto our screens. The Palme d'or winner Shoplifters from Hirokazu Kore-eda sees the Japanese director returning to his pet themes of family, class and children in this story of a makeshift family on the margins of Japanese society that has all the markings of another masterpiece from the heir apparent to Ozu (even if he claims to prefer Naruse). Chinese master Jia Zhangke also provides something of a more retrospective work coming back to the setting of his 2002 film Unknown Pleasures, the three act structure of his last film Mountains May Depart and skirting genre elements as in A Touch of Sin. As always one can expect sumptuous filmmaking and a potent look at the political changes rocking China in this story of a woman in love with a gangster told over two decades. Swinging back to Korea, we have the long-awaited return after eight years of Korean maestro Lee Chang-dong with Burning the story of a somber pas de trois between an aspiring writer, his childhood crush and a mysterious wealthy Korean-American. The film conquered critics hearts at Cannes with its finely laced scenario and moments of pure kinetic explosions, a treat of cinema not to be missed.
Those last two films each come in at almost 2h30, an impressive length but nothing compared to the likes of Lav Diaz's new film, the almost four-hour long Season of the Devil, a black and white musical about the atrocities committed by the Marcos regime. If that description doesn't have you salivating, I honestly don't know what I could add. Also of impressive length is the presentation of the four episodes of the second series of Le p'tit Quinquin, Coincoin et les z'inhumains from Bruno Dumont, now firmly in the slapstick comedy phase of his career after having been a poster boy for dour demanding cinema in the 2000s. The previous series was a delightful mix of oddball characters, surprising poignancy and police cars doing donuts in farm driveways, no reason to expect this will be any different. Turkish master Nuri Bilge Ceylan also felt like spreading out with the three-hour long The Wild Pear Tree about an arrogant student returning home that sees the director moving further into a more dramatic, dialogue-heavy cinema following the Chekovian Palme d'or winner Winter Sleep. Lars Von Trier is similarly commandeering a large portion of your day with The House That Jack Built. Clocking in at 155 minutes, the self-reflexive tale of a serial killer of woman finds the Danish director in known waters, exploring cruelty and female suffering with his usual implacable style. You probably already have an opinion about this movie.
Godard is also back in essay mode, reminiscent of his Histoire(s) du cinema, with The Image Book which mystified critics at Cannes. Get your philosophy books out! Let's give some love to documentaries, Rithy Pahn is back with Graves Without a Name, another harrowing look at the legacy of the Cambodian genocide. Finally, the sole film from a woman in the section, Naomi Kawase's Vision finds the Japanese director continuing her exploration of our relationship to nature, this time with Juliette Binoche in tow, and with her usual sensitive, sensual eye.
I will do a bit of editorializing by putting Bi Gan's Long Day's Journey Into Night in the Les incontournables section (it is originally in the Special Presentation section where it is the only film of interest) because it seems to me the definition of a film you cannot miss. After the masterful Kaili Blues (one of the best films of 2015) Bi returns with an even more ambitious film, perched at the limit between dreams and reality, a rainy existential thriller of broken romance and lost souls. The less I say the better, know however that it is capped by a one-hour long single take in 3D. Bi, in only his second film, asserts himself as a voice moving cinema forward.
Les nouveaux alchimistes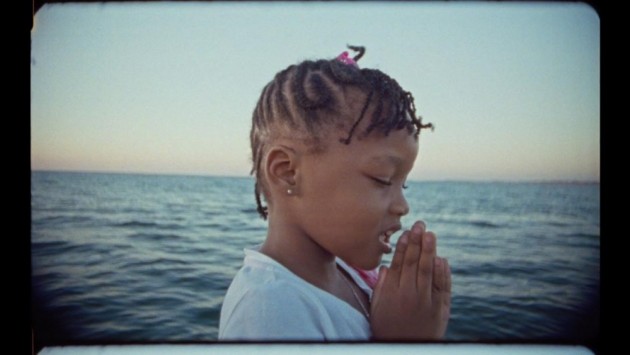 Black Mother
FNC's dedicated experimental section, meant to showcase films that push the boundaries of cinema, is back and with it a slew of interesting, off-the-radar gems that only ask to be given a chance. One such film, Khalik Allah's Black Mother, about the director's relationship to his roots in Jamaica, pokes at questions of representation and narrative with oneiric visuals. On the lighter side we have Die Tomorrow from Nawapol Thamrongrattanarit, a filmmaker who often tackles questions of life in the digital age with a quirky visual style that wouldn't feel out of place at Sundace, but whose control of tone and juggling of tragedy and comedy make him an interesting voice to follow. His new film seeks to talk about death in a type of collage of the final moments of various characters. Switching to a more meditative side of art cinema, André Gil Mata's sumptuous The Tree plunges us into silence, stillness and the pure experience of being with its tale of a boy and an old man walking. Not for the easily bored, but sometimes one needs an oasis of calm in a busy world. Or sometimes one wants to dive into the absurdity of modern life, something Dominic Gagnon is about to provide with his new internet found-footage film, Going South, this time focusing on our friendly neighbours after the scandal of last film Of the North. Gagnon's M.O. is to look at people and society through the images they choose to disseminate on the internet and whilst that has sometimes earned him accusations of exploitation, there is no denying that his films have a strange beguiling power all their own, like stumbling onto a strange video at three in the morning. Fellow Canadian Andrea Bussman goes in a drastically different direction in her intimate, phantasmagoric first feature, Fausto, melding local myths with the legend of Faust for a brooding pastoral elegy. Finally, on the shorts side, we can expect new works from Steve Woloshen and Mike Holbloom.
Panorama International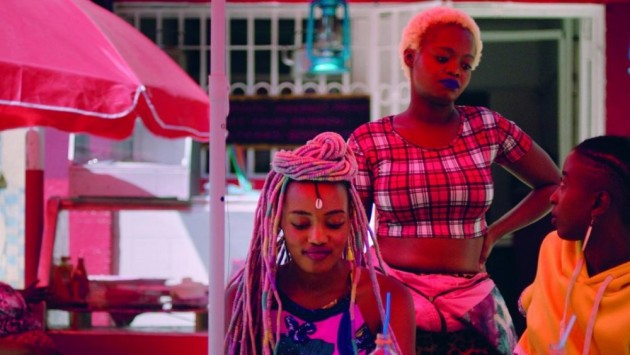 Rafiki
This section geared more towards issue films, or as they put it "engaged" films, from all over the world offers interesting looks at emerging talents and underrepresented cinematography. Representation seems an important theme this year with works like Rafiki (Wanuri Kahiu), a lesbian drama from Kenya and Capharnaüm (Nadine Lapiki) about mistreated children in Lebanon as pillars of the program. Viewers will also have the chance to see a documentary on the punk scene in Indonesia (A Punk Daydream, Jimmy Hendrickx). Most promising is A Land Imagined from Yeo Siew Hua, a woozy, neon-drenched thriller about a Singapore cop trying to find the trace of a missing migrant worker which drew comparisons to Wong Kar-wai. The film also nabbed the Golden Leopard at Locarno this year. Let's also note the return of Daisuke Miyazaki to the FNC with Tourism, the young Japanese director continuing to question Japan's relationship to the world in a story of Japanese tourists in Singapore.
Histoire(s) du cinema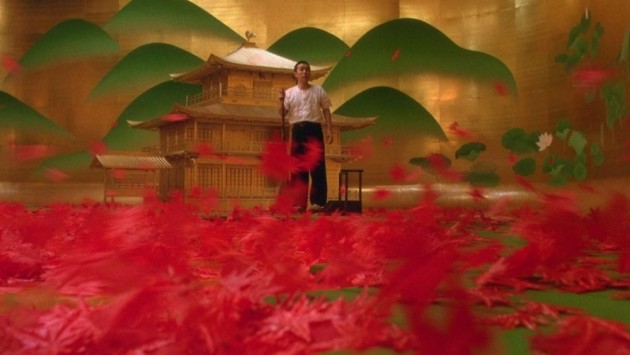 Mishima
FNC's official section geared towards the past offers a few retrospectives this year showing past works of Robert Todd and Lysanne Thibodeau, but the most expansive is the one dedicated to Paul Schrader which will be capped by a masterclass with the director, screenwriter and academic. Schrader's work is emblematic of New Hollywood, there is a real palpable tension between the scuzzy, grimy subjects he clearly loves and his adoration for the sparse, austere cinema of European masters like Dreyer and Bresson. It makes for a fascinating dissonance, a search for the sublime in the drecks of humanity. The FNC will be showing a collection of works from his long career. Most pertinent to format fetishists Affliction and Light Sleeper will be presented in 35mm.
This is but a small sampling of the films that called out to me. Ofcourse the festival offers many more activities like VR, and I no doubt have missed some potentially interesting movies, but I hope any prospective reader will be able to find a few films that also call out to them. There will always be new cinema.
Feature image from The Affliction
This article was originally published on October 1, 2018