Drifting Clouds International Film Festival
March 16-18, 2002 in Wellington, New Zealand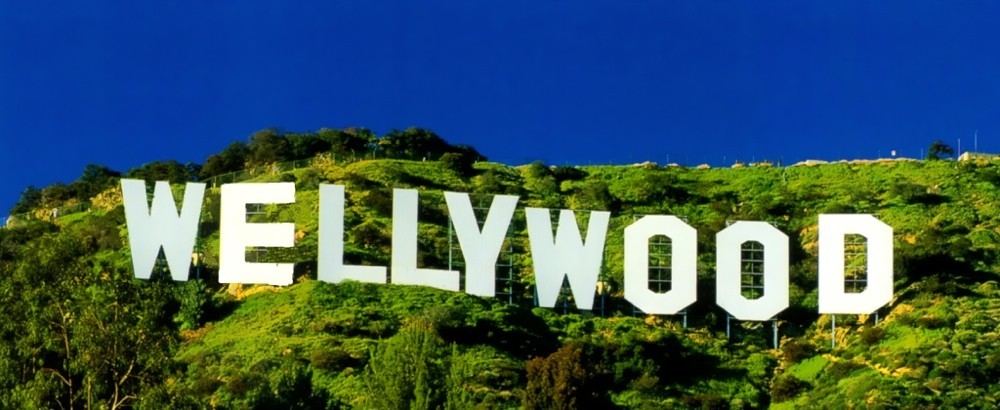 Among New Zealand's top exports, along with lamb and apples, are its filmmakers. Just ask Jane Campion, Vincent Ward, Lee Tamahori or Andrew Adamson. Thanks to digital technology, tax loopholes, and scarce labor regulation, New Zealanders can now also make American movies at home. Just ask Peter Jackson.
With such investment in talent as an export crop, it comes as no surprise that the winner of best film at this year's Drifting Clouds International Short Film Festival should go to the only competition film from overseas-Relativity, by UK based New Zealander, Virginia Heath. Now in its third year, Drifting Clouds is one of only four short film festivals in the country, and already the second-oldest. The festival took place March 16-18, 2002 in Wellington, widely known as the national capital, and somewhat less widely known as the arts capital, the latter having to do with Wellington artists' close proximity to national funding bodies.
Of thirty-six festival entries, thirteen were selected for competition. Like their counterparts in features, many of those selected reflected a huge influence from overseas, most notably When the Jars Are Done, by Chris Clark, which received best director, best actor and best art direction. The sci-fi film revolves around a secret factory where a convict is forced to transfer criminal memories out of preserved brains. Another sci-fi film, more entrenched in experimental form, was War is Well, playing on Cold War nuclear anxiety.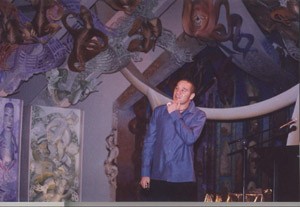 Karlos Drinkwater took the best actor for his role in the sci-fi short, When the Jars are Done
More notably homegrown in flavor and content were two comedies, both shot on large (for New Zealand) budgets (NZ$50k+)- Camping with Camus and Cow. The former, which took best cinematography and best script for writer/director Alan Erson, delves into the philosophies of the New Zealand bloke on summer holiday in an archetypal Kiwi campground.
Cow
(best sound), written and directed by Michael Bennett, is also an exploration of antipodean blokedom and metaphysics, as Bennett puts it, "yet another entry in the well-worn genre of aquatic bovine musical comedies."
Camping With Camus
screened last year in Montreal (25th World Film Festival), and
Cow
showed in Valladolid and Clermont Ferrand. Both received prizes at the Nokia NZ Film Awards (NZ national awards).
Another film at Clermont-Ferrand last year was Tama Poata's Te Ao Kapurangi, produced by the NZ Film Commission and shot entirely in the Maori language. The film recounts the true story of warfare between the Ngapuhi tribe of Northland and Te Arawa in the Bay of Penty region. In the early stages of European contact, Hongi Hika, leader of Ngapuhi, has purchased muskets from the pakeha (Europeans). Te Ao Kapurangi, daughter of the fallen chief of Te Arawa, uses her mana to save her people from certain demise.
While every NZ feature film released has contained Maori elements, most relegate Maori to marginal, stereotypical, or secondary roles. Films like Te Ao Kapurangi and the new feature Te Tangata Whai Rawa o Weneti (Merchant of Venice, also in Maori language), are making steps to save the te reo Maori (Maori language) from what colonialists thought certain demise, and share stories told by Maori themselves.
In addition to the different layers of local content at Drifting Clouds, a selection of international films from Iran, Australia and the USA screened out of competition. While Hollywood is almost wholly responsible for putting most other kinds of filmmaking on the endangered species list, perhaps the most remarkable film in the festival was Beancake, a student film from the University of Southern California, winner of the Palme d'Or for short film at Cannes last year. Set in Tokyo in 1933, the childhood love story is told completely in Japanese.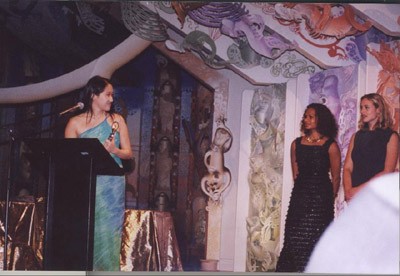 Roseanne Liang accepts the best actress award on behalf of Katrina Brown, the lead in Liang's Filmworthy
Like Beancake, many of the NZ films in Drifting Clouds are still doing the festival rounds across the world, and getting New Zealand seen on screen. Even the most successful short films, though, will only be seen by a few thousand people, but the kind of people with the funding to make a short director into a feature director. When these filmmakers start winning awards at festivals overseas, how many will still tell stories about Kiwi campground philosophers and Maori history, and how many will become exports like lamb and apples?
Drifting Clouds competition by the numbers:
Total competition entries: 13
Maori filmmakers: 2
Student films: 4
NZ Film Commission Films: 4
Sex scenes: 2
Percentage of sex scenes featuring bovine participants: 50
Women directors: 5
Films shot on video: 4
Films shot on 16mm: 6
Films shot on 35mm: 3
For more about New Zealand film, check out:
(New Zealand International Film Festival)
(New Zealand online short film website)
(Drifting Clouds Film Festival)