An Interview with Denys Arcand
The Documentary Worlds of Denys Arcand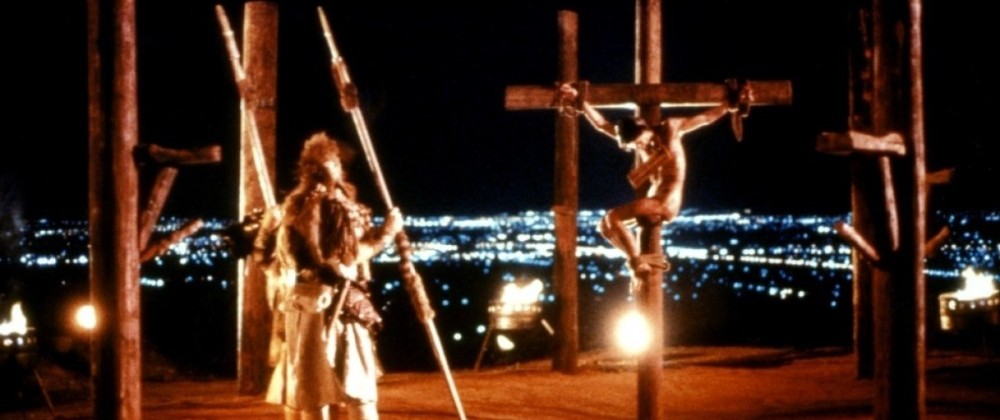 On October 21, 2004, a documentary film made over 30 years ago by Denys Arcand was projected for the first time in its integral version as part of the Festival du nouveau cinéma de Montréal. Even the censored version of the film, On est au coton (1970), had never been projected in front of a large theatrical audience. Thanks to the recent DVD box set release by the NFB, L'oeuvre documentaire intégrale de Denys Arcand 1962-1981, this censored film, along with two other feature films and seven short films by Arcand, are finally available. On the occasion of its launch I had the privilege of meeting with Denys Arcand on the subject of On est au coton and the influence that the documentary has had on his creative process.
"I have never been a romantic about film (…) and I find this [the DVD box set] fantastic because there is 20 years of my life in this little box set. And in impeccable condition.(…) I find it even more fantastic because it includes many films which have been forgotten or have disappeared. Not necessarily disappeared but in the NFB vaults; like Champlain, which not many people have seen. These are films close to my heart which bring back many memories and can be of special interest to many people. It is really the nicest present that I can receive. Today I am very happy, touched, and moved. I find this absolutely wonderful. " (Extract from Denys Arcand's address to the media at the launch of his DVD documentary box set).
* * * * * * * * * * * *
Offscreen: To begin, what was your state of mind like when you started shooting On est au coton?
Denys Arcand: My state of mind was one of discovery and adventure. At that moment in time there were many people involved in politics who were influenced by Marxism, by the worker's class struggle and there were many people who said "the future is based on the struggle and eventual victory of the working class." Since I came from a marine background I had no real knowledge of the working class. I came from the country and then moved to Montréal. My father was a seaman, a captain on the Saint-Laurent river. Hence there were no factory workers in my family, and I never lived near a factory. So I went ahead to try and learn about the world of the worker, and I chose the area in which there were the most amount of workers in Québec. At that time in Québec there were 100,000 people who worked in the textile industry. It was huge. It was the largest employer in Québec at that time. My discovery of this led to a three hour film called On est au coton.
Offscreen: How can we explain that it has taken the NFB nearly thirty-five years to release the complete version of On est au coton? And what can you say about the censorship of the time?
Denys Arcand: The big problem at the beginning was not the NFB. What I wanted to do was follow many Québec textile factory workers across many little towns (Magog, Coaticook, Granby). Above all in the town of Estrie because that is where most of the factories in general were. The largest factories were there. There were also some in Valleyfield, but I was there only briefly. At the same time I wanted to counterpoint the workers to their bosses. That is to say the president and director general of Dominion Textile, whose office was on Sherbrooke street here in Montréal. I asked his permission. His name was Mr. King, Mr. Edward King and I asked him if I could follow him, if I could film him during his daily life as I was doing with the workers. See him work, see what he was doing, thinking, etc. I had an agreement with him that if he did not like the film I would personally cut out his scenes. This was an agreement between us. Since he opened up to me and allowed me full access I did not want to violate his trust or release a film which he would denounce. Of course when I showed him the film he hated it.
Offscreen: The film revealed aspects that were too negative?
Denys Arcand: It was not really that there were negative aspects; it was more than that. The film provoked class struggle because in the film we can clearly see why and how someone like him, an anglophone from Montréal, became president of the company and why a guy who comes from the lower rivers and comes to a textile factory in Granby —even if he is extraordinarily intelligent— can never rise higher than factory foreman. So there was this connection to Québec Nationalism and to the class struggle which made it as volatile as dynamite. Because of this Mr. King asked me to remove his footage from the film, which I did. I only retained the portraits of the Québec workers. But this took away a lot from the film. That which was and which is interesting in the film was the contrast between the two, going from one to the other.
Offscreen: The "shot countershots"?
Denys Arcand: Yes, exactly. However, even with this footage removed the NFB decided that they could not support the film, so rather than censor it they just put it on a shelf. They said, "this film will never be seen." They just locked it away.
Offscreen: And it was during the following night that copies of the film were made?
Denys Arcand: No, not even! At the time I showed it to Mr. King I had a copy (not a real copy of the film but a type of quick photographic record of all the interviews I did with Mr. King and all that I had cut together as a work copy to show him). Even at that, there were people who thought it would be a shame to lose that, so we brought that copy to the Cinémathèque Québécois in Montreal who kept it for thirty years hidden in their vaults. After that the film, even the cut version, was eventually censored by the NFB and placed on the shelf for four or five years until they discretely made it available for those who wanted to study it (but in its edited version, without the Mr. King footage). So what happened this past year is that with the desire to do this DVD box set of my films the NFB decided to contact Mr. King's son. (Because Mr. King had died since then. He was already quite old at the time and died a few years later.) They went to see his son to show him the complete version of the film, with the footage of his father in it, and after seeing it he came to the conclusion that, in fact, the film was pretty sympathetic to his father. That his father came across as intelligent and honest; it was only because he was English.
Offscreen: This is also a reality of that time which is lost today?
Denys Arcand: Yes. The textile industry no longer exists in Québec. There are just a few mills left. Things have completely changed for the Québécois. The Québécois bourgeoisie is much richer than at that time. There are now francophone bosses and, effectively, the Québécois bourgeoisie has seen an enormous expansion over the later years. The situation today has changed so much that it remains primarily of historical interest. As the young Mr. King told me, it reflects the situation of that era, and so he gave me the authority to use the image of his father, the scenes with his father, and hence I cut the film back to its original version, which is what we are seeing tonight.
Offscreen: We can see that you are very proud of this film and of your documentary period. As you said recently in your presentation, this box set represents the first twenty years of your career.
Denys Arcand: Yes, even though I made three feature fiction films during this period, the documentaries are nonetheless very important.
Offscreen: Was it also a case of the documentary gaining you the recognition that allowed you to go on to make more personal projects?
Denys Arcand: I can't say for sure whether it was due to my connection with the documentary film or not. I was in the filmmaking milieu and at one point had the opportunity to make a fiction film. It was a natural process. What did happen is that when I made my films I was very influenced by my documentary techniques. This has always been the case. For example, presently I am working on my next film and I start by visiting people, spending days and days with them, taking notes, taking photos, becoming interested in their life, and then eventually I transcribe all of this into a dramatic text which actors will perform, but the basis for all this is always reality.
Offscreen: I know that you scout and prepare a little bit like in documentary, and that you take notes. I remember that you once said that you found musicians in the metro (subway) to add music to Joyeux Calvaire (1996) and also that during the documentary on the shooting of Stardom (2000) you said that you made very little use of montage techniques, which is again like making a documentary. You let yourself be absorbed by the elements that are naturally in the location. Hence when you say that you take notes, these are a little bit like notes that help serve you during the shooting.
Denys Arcand: No. My notes help in writing my screenplay. I'll give you an example. Let say I am writing a script and one of my characters is a travel agent in the suburbs. I begin by finding a travel agent who works in the suburbs and pass some time with her (or him). I listen to what she says on the telephone, I listen to her talking with her clients, I go with her to the notary. I see her all the time. So when I come to write the character, what she says on the phone will come from what I heard. And then when I go shoot the film it is another thing entirely. I have my memories of her and of how she would react, but this is another stage, another thing entirely.
Offscreen: It is a little bit like making a documentary in your head….
Denys Arcand: In part, to prepare for the fiction film.
Offscreen: Is the project that you are presently working on projected for 2005?
Denys Arcand: Oh my god, no! It could take two, three, four years, maybe more, maybe less, I don't know. I don't even know if the film will even get done! You never know what will happen; maybe I'll hit a dead-end; maybe it will never be ready; or it won't be interesting, or people won't like it, or that there won't be a producer interested in it. Anything could happen! There are many projects which I have written but that have never been made.
Offscreen: Like Michelangelo Antonioni?
Denys Arcand: Maybe not as many as Antonioni, but I definitely have a lot of screenplays that have never been made into films! You never know with cinema. It takes investors, producers, money, and all kinds of affairs. The idea for Barbarian Invasions came 20 years ago.
Offscreen: Even before Decline of the American Empire (1986)?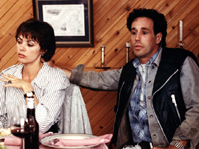 Decline of the American Empire
Denys Arcand: Yes I started it before Decline of the American Empire. It is the story of a guy who is going to die. It was not a character from Decline of the American Empire, who was not written yet, but a character suffering from a terminal illness. I worked on that for twenty years and then, all of a sudden, it clicked and people said yes, we are going to make it.
Offscreen: With our discussion of the influence of the documentary in mind, it is certain that in watching Barbarian Invasions (2003), it becomes a way of documenting, whether we want or not, a political and social reality.
Denys Arcand: Yes, definitely.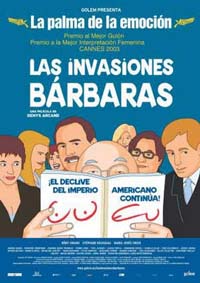 Offscreen: With regards your cameo appearance, did you make one in any other film?
Denys Arcand: Yes, I had a cameo in Jésus de Montréal (1989). I also had cameos in films by other directors, but of my films I think there are only those two. Oh no, I was in the beginning of Réjeanne Padovani (1973)! I played a bodyguard in Réjeanne Padovani!
Offscreen: Like Hitchcock?
Denys Arcand: It was for fun, for a laugh!
Offscreen: It is a joke but everyone smiles when they recognize you. That's when the director stays on their toes.
Denys Arcand: Actually, I do it for two reasons. Firstly, we have a lot of fun when I do a cameo. Everyone on the set has a good laugh; but I also do it to remind me of how difficult it is to act. And to always pay attention to the actors. Because acting seems very easy when we see it from the exterior, but in reality it is a terrible business. And then, when I act I realize how really difficult it is; at what point it is hard, and at what point you have to pay attention to your actors.
Offscreen: They are very sensitive people, like yourself. You have great sensitivity.
Denys Arcand: Certainly, you need this in my business!
Offscreen: You have been touched by things around you….and this is your way of…..
Denys Arcand: Giving back.
Interview was conducted by Isabelle Morissette on October 21, 2004 in French. The text was translated to English by Donato Totaro.