The Best of the "Noughties"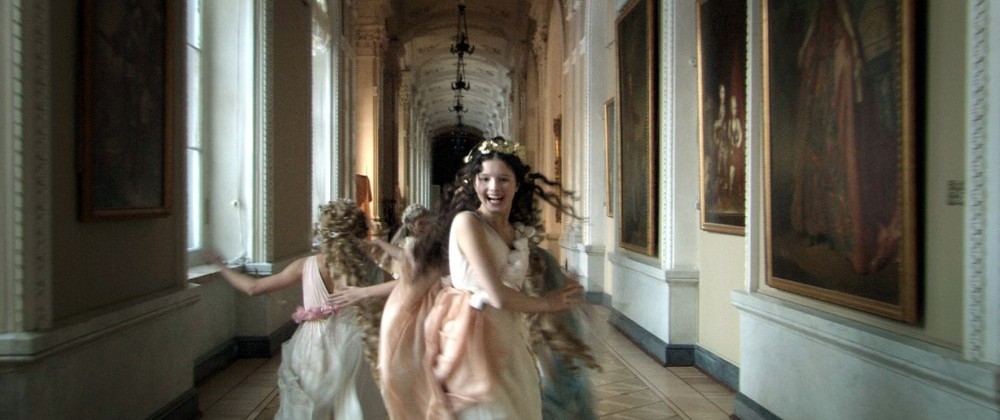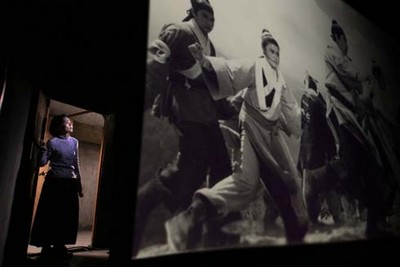 Goodbye Dragon Inn
Although a lot has gone wrong in the world over the first ten years of the new millennium—with the political situations of the Middle East (or, more correctly, "West Asia") looking to be unsolvable, with the near-melt down of Capitalism, and with (disgustingly) very little action being taken to delimit "global warming"—"Cinema" looks to be in relatively good health. With many countries emulating Hollywood in making popular films for their own people, the global box office continues to thrive. Although there is clearly a problem on the "bootleg" and downloading fronts, even these tendencies allow rare films from around the world to become available to all, with no likelihood of them ever being distributed in overseas territories. Unfortunately, small North American distributors who specialize in "art films" are suffering, with New Yorker going out of business and Kino (NY), being taken over by Fox Lorber after downsizing, both in 2009. More and more historical film titles are being remastered and released on DVD by companies like Criterion (US), Masters of Cinema/Eureka (UK) and Carlotta (France), although the Blue Ray market (in North America, at least), seems confined to Hollywood fare, mostly. The availability of minority interest films is enhanced by a distributor like IFC going simultaneously online with theatrical release or directly online (Festival Direct) and by new initiatives like The Auteurs attempting to disseminate art cinema, online, all over the world. Also, U.S. customers can get just about any film or TV program that has appeared legally on DVD or Blue Ray disk, from Netflicks, through the postal service. On a recent visit to China, I was amazed at how easily available hot festival films like Michael Haneke's The White Ribbon, and Lars Von Trier's Antichrist were, in pristine DVD copies, beautifully packaged, costing $2 each, tops, and being sold, even at on-campus, college stores. I was told that I could buy "anything" in China, and, seeing 20-film box sets of Oshima and Godard (probably not sub-titled in English), I wouldn't be surprised if that statement is close to the truth. We can envisage fewer opportunities to watch obscure films on screens in the future, but, perhaps more at home on our digital screens.
Arguably, the most significant developments over the decade have been technical ones. I was able to visit two of my favourite film festivals in 2009—the Hong Kong International Film Festival (HKIFF) and the Vancouver International Film Festival (VIFF)—and, at both, a large number of works were projected digitally. In the past, this has been a problem because the equipment has not been up to the task, but, with more regular film theatres installing higher definition projectors and a greater awareness of digital formats being taken by festival programmers, I anticipate that it won't be long before digital projection is the norm. Our local (Montreal) AMC and Cineplex Odeon theatre complexes now announce when a DLP projector is being used to project a digital copy of a film, and with digital projection of Hollywood animated films, e.g., Wall-e (2008), becoming standard practice, and with more and more 3-D copies of films being shown, by necessity, digitally—most recently Avatar—we seem to be in an age of spectacle, not unlike the 1950s, when TV threatened the very existence of movie theatres. The other significant aspect of this trend is the convergence of live action and animation through computer generated imagery, CGI. Although I find myself enjoying recent Hollywood animation, much of the time, I regret the general tendency of "dumming down" to appeal to the principal target audience of male teenagers, which, if anything, has been on the increase over the last decade. There are still a handful of great American film directors working mainly on the fringes who continue to have an adult perspective on the world, Terence Malick, Gus Van Sant, Todd Haynes, David Lynch, but even the cleverest of the younger generation, Wes Anderson, Spike Jonze, Charlie Kaufman, and the French-born, Michel Gondry, seem to be stuck in a permanent adolescence. Furthermore, the problem I have with U.S. film is nothing compared to my relationship with U.S. popular culture, in general— dominated as it is with violent crime, the cult of personality and "reality" TV—which has become one of total alienation. Indeed, I find solace in visiting places like Beijing, where, even though there is only one English-language TV channel (CCTV 9), which is programmed to not show anything anti-Chinese, I spend much more time watching it (in my hotel room) than I do any U.S. TV stations, when at home, in Canada. I guess, I am still much more oriented towards cultural "otherness."
During November, thinking about where we are at, in terms of "cinema" as a global art form, I worked on producing a best films list of the decade, and found that anything less than 100 films just wouldn't suffice. It is very good news that we can still be excited by the artistic developments and possibilities of "cinema." The whole spectrum of digital media now allows pretty much anybody to make "films," and that, surely, is a good thing. (We can still choose what we watch.) Since I do not own any kind of mobile phone device, I am unlikely to be watching such tiny images in the near future. But, I notice that someone as established, artistically as Sally Potter has made a feature-length digital work with i-phones in mind, Rage (2009), consisting of interviews and single character performances against plain backgrounds. Two extraordinary small-scale digital works directed by the Iranian, Abbas Kiarostami make my list. For 10 (2002), Kiarostami needed a car, a female driver, and a few assorted passengers in order to fashion a brilliant feminist portrait of contemporary Iran, while for Shirin (2008), he needed more people, mostly Iranian female actors, to perform as audience members seated in an imaginary small theatre watching a film which doesn't exist. Similarly, I have included two extraordinary "home movies" directed by Liu Jiayin, who teaches screenwriting at the Beijing Film Academy. [Donato: possible link to interview?] I decided to include an "ugly" digital work, Shanghai Panic (2001), as an example of something that was made deliberately low-tech in consort with the youthful anger and dangerous lifestyle of the underground drug culture. To balance out the low end I've included some examples of higher definition work, such as Aleksandr Sokurov's single take, steadicam-shot, Russian Ark (2002), and, Jia Zhangke's Unknown Pleasures (2002), which takes advantage of the ability of digital cameras to move from exterior, natural light to artificially lit interiors. I have also included a "scale" range of digital work, from a film that includes extreme long shots of tea-horse trails in Tibet, which can only be appreciated on a big screen, Tian Zhuangzhuang's Delamu (2004), to something that would benefit from being seen on a television monitor to enhance the sense of entrapment that the characters experience in the tiny space of an airshaft, Tsukamoto Shinya's Haze (2005). The digital works (which number at least 17) are marked as such on the list.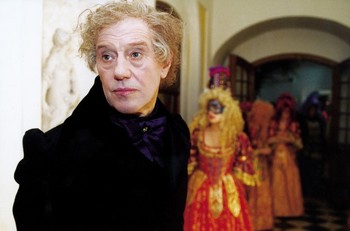 Russian Ark
For me, Liu Jiayin is one of the three most exciting new filmmakers to emerge in the decade, along with "Joe" Weerasethakhul from Thailand and Lucrecia Martel from Argentina, and I have included three films of each of these two on my list. Two other filmmakers also have three films on my list, everyone's favourite Chinese filmmaker, these days, Jia Zhangke and Hou Hsiao-hsien, who traveled to Japan (for his Ozu tribute, Café Lumière, 2003) and to France for his homage to Paris, "Impressionism," and French culture, in general, Le voyage d'un ballon rouge (2007), while maintaining his individual (and Taiwanese) style. None of these four filmmakers have yet to make a bad film—at least Hou hasn't since very early in his career. Apart from Liu, and Kiarostami, ten other artists are represented with two films on my list: Sokurov (Russia), Claire Denis (France), Alfonso Cuarón (Mexico), "Johnnie" To Kei-fung (Hong Kong), Tsai Ming-liang (Taiwan/Malaysia), Bong Joon-ho (Korea Republic), Jafar Panahi (Iran), Abderrahmane Sissako (Mauritania), Gus Van Sant, and, Wang Bing (China), my choice as the premier documentary filmmaker of the decade.
Where possible, I have included the names of all the co-producing nations in parentheses after the directors' names on my list (and imdb.com has been useful, here). Looking at regional representation, I clearly continue to favour Asia, with over 50 films, but, when considering co-production, France tops the list with 38 films (although no more than 13 have any spoken French, and only six were directed by French-born directors). There is no doubt in my mind that if it weren't for imaginative French-based production and distribution companies like Celluloid Dreams, MK2 and the Wild Bunch, the "art film" as we know it currently, may have virtually disappeared. In fact, the film, which is topping all of the "films of the decade" polls conducted by U.S. independent media (Film Comment, the Village Voice, and indieWIRE), David Lynch's Mulholland Drive (2001), is actually much more of a French film that an American one in terms of financing, and if French investors had not supported it, Lynch may never have been able to realize his intentions. Germany has also been really supportive of the international art film, with co-production credit on 13 of the films on my list, so, although only 23 of my 100 can really be acclaimed as "European," over half have European financial support.
At the beginning of the millennium, South Korea (aka the Republic of Korea or "Korea Republic") and Iran had vibrant "art cinemas," but both declined for different reasons. Although censorship in Iran could be seen to have encouraged creativity in the 1990s, with many filmmakers feeling challenged to circumvent the rules, tighter and tighter restrictions have finally cramped the style of many of the major directors—with Kiarostami spending much of his time in Europe and Panahi unable to get any projects off the ground. Even so, I found room for one film each by the Makhmalbaf sisters, together with the four from the aforementioned directors. The South Korean film industry was a victim of its own success, so that with increasing box office revenues for local product through the years came a decline in creative work of marginal interest. Some major directors continued working by repeating themselves—Park Chan-wook with the "vengeance" cycle—or by making sophisticated entertainment—Bong Joon-ho with The Host (2006). Thailand was another Asian country which promised a great deal early on, but only Weerasethakul has sustained this promise, becoming, arguably the most innovative narrative filmmaker in the world. Only Johnnie To's Milky Way Image company and the McDull animation franchise have held up Hong Kong's image on the international film stage, although there were signs of Ann Hui making a strong comeback (working in digital), and Clara Law returning to the Special Administrative Region (after becoming Australia's best filmmaker with The Goddess of 1967 in 2000). It seems to me that Japanese cinema continues to be underrated. Love it or hate it, Anime has a successful profile in the world, especially Miyazaki's Studio Ghibli (although Disney can't figure out how to promote his work even when employing Hollywood stars as voice actors). Those of us who live in Montreal are fortunate that the FanTasia genre film festival in the summer consistently foregrounds Japanese films, especially those on the weird and wacky fringes, so, we have been privy to the rise of Miike, Tsukamoto, Sono Sion, Kurosawa Kiyoshi, and others, although I wish that Ishii Sogo, a true pioneer of contemporary film viscerality, were better known.
Many observers feel there is a real "new wave" of Romanian cinema, but I don't see what is all that different from earlier "new waves," in the former Czechoslovakia during the 1960s, for example. I am struck by a number of "Small Nation, Global Cinemas" (to borrow Mette Hjort's book title on Danish Cinema). Austria, in particular, has produced a remarkably large number of experimental filmmakers over the years, and I have placed a short film by the amazing Peter Tscherkassky on my list. (What is known traditionally as "experimental cinema" is sadly under-represented here, in part because I haven't kept up with what's going on, and partly because a lot of the most interesting work is included in "one-off" performances or installations.) Latin America has certainly witnessed a cinema revival over the last ten years, especially in Argentina. What is happening there should really be termed a "new" new cinema, since the 1960s political underground in the region was termed the "new cinema." In any event, the Argentine example is remarkable in terms of both productivity and innovation, especially recognizing that the movement began during the most precipitous economic meltdown in the country's history. Notable here is the number of women making good feature films. Along with Martel and Celina Murga (Ana y los otros, 2003) on my list, one can add Ana Poliak, Jana Bokova, Albertina Carri, Sandra Gugliotta, Verónica Chen, Ana Katz, Lorena Muñoz, and others. Indeed, this was probably the most productive decade ever for women filmmakers, and, although I probably should have included more, I eventually placed 17 films made by women on my list. Looking ahead to 2010, I, for one, hope that Kathryn Bigelow wins the Best Director Oscar for The Hurt Locker, and hence becomes the first woman to receive the dubious honour—only three women have ever been nominated—although I fear that her ex-husband, the self-proclaimed "king of the world," James Cameron will take it, giving Hollywood exactly what it wants: a successful telecast.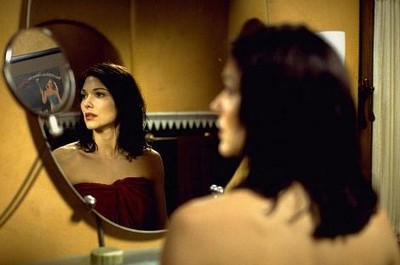 Mulholland Drive
100 Best films of the first decade of the 21st century:
2000
Zhantai (Platform), Jia Zhangke (P.R. China/Hong Kong/France/Japan)
Dokfa nai meuman (Mysterious Object at Noon), Apichatpong Weerasethakul (Thailand)
Dolce …, Aleksandr Sokurov (Russia/Japan), 61 min.
Dead or Alive 2: Tôbôsha (Birds), Miike Takashi (Japan)
Suzhou he (Suzhou River), Lou Ye (China/Germany)
Fa yeung nin wa (In the Mood for Love), Wong Kar-wai (Hong Kong/France)
The Goddess of 1967, Clara Law (Australia)
Dayereh (The Circle), Jafar Panahi (Iran/Italy/Switzerland)
Takhté siah (Blackboards), Samira Makhmalbaf (Iran/Italy/Japan)
The House of Mirth, Terence Davies (UK/France/Germany/USA)
The Heart of the World, Guy Maddin (Canada), 6 min.
2001
La ciénaga (The Swamp), Lucrecia Martel (Argentina/France/Spain)
Y tu mamá también, Alfonso Cuarón (Mexico)
Kairo (Pulse), Kurosawa Kiyoshi (Japan)
Electric Dragon 80.000 V, Ishii Sogo (Japan), 55 min.
Sen to Chihiro no kamikakushi (Spirited Away), Miyazaki Hayao (Japan), animation
Wo men hai pa (Shanghai Panic), Andrew Y-S Cheng (China), digital
Éloge de l'amour (In Praise of Love), Jean-Luc Godard (France/Switzerland)
Être et avoir (To Be and to Have), Nicolas Philibert (France), documentary
Mulholland Dr., David Lynch (France/USA)
Atanarjuat: The Fast Runner, Zacharias Kunuk (Canada), digital
2002
10, Abbas Kiarostami (Iran/France/USA), digital
Ren xiao yao (Unknown Pleasures) Jia Zhangke (China/South Korea/France/Japan), digital
Vendredi soir (Friday Night), Claire Denis (France)
Russkiy kovcheg (Russian Ark), Aleksandr Sokurov (Russia/Germany), digital
Boksuneun naui geot (Sympathy for Mr. Vengeance), Park Chan-wook (S. Korea)
Yadon ilaheyya (Divine Intervention), Elia Suleiman (Palestine/Fr/Morocco/Ger)
Heremakono (Waiting for Happiness), Abderrahmane Sissako (Mauritania/Fr)
Flux, Christopher Hinton (Canada), 7 min., animation
Far From Heaven, Todd Haynes (USA/France)
Fah talai jone (Tears of the Black Tiger), Wisit Sasanatieng (Thailand)
Monrak Transistor, Pen-Ek Ratanaruang (Thailand)
2003
Ana y los otros (Ana and the Others), Celina Murga (Argentina)
Kôhî jikô (Café Lumière), Hou Hsiao-hsien (Japan/Taiwan)
Tie Xi Qu: West of the Tracks, Wang Bing (China), documentary, digital
PTU, Johnnie To (Hong Kong)
Sharasojyu (Shara), Naomi Kawase (Japan)
Salinui chueok (Memories of Murder), Bong Joon-ho (S. Korea)
Lezate divanegi (Joy of Madness), Hana Makhmalbaf (Iran/Afghanistan), documentary, digital
Twentynine Palms, Bruno Dumont (France/Germany/USA)
Spider, David Cronenberg (Canada/UK)
Gaz Bar Blues, Louis Bélanger (Québec, Canada)
"Angels in America," Mike Nichols (USA) TV series
Elephant, Gus Van Sant (USA)
Baboussia, Lidiya Bobrova (Russia/France)
Dogville, Lars Von Trier (Denmark/Sweden/Norway/Finland/UK/Fr/Ger/Neth)
2004
La niña santa (The Holy Girl), Lucrecia Martel (Arg/Italy/Netherlands/Spain)
Sud pralad (Tropical Malady), Apichatpong Weerasetheakul (Thailand/Fr/Ger/It)
Innocence: Ghost in the Shell, Oshii Mamoru (Japan), animation
Bu san (Goodbye Dragon Inn), Tsai Ming-liang (Taiwan)
Cha ma gu dao xi lie (Delamu), Tian Zhuangzhuang (China/Japan), digital, doc.
Maarek hob (In the Battlefields), Danielle Arbid (Lebanon/Belgium/Fr/Ger)
Anatomie de l'enfer (Anatomy of Hell), Catherine Breillat (France)
L'intrus (The Intruder) Claire Denis (France)
Familia rodante (Rolling Family), Pablo Trapero (Arg/Brazil/Fr/Ger/Sp/UK)
Los muertos, Lisandro Alonso (Argentina/France/Netherlands/Switzerland)
Trilogia: To livadi pou dakryzei (Trilogy: The Weeping Meadow), Theo Angelopoulos (Greece/France/Italy/Germany)
McDull, Prince de la Bun, Toe Yuen (Hong Kong), animation
Moolaadé, Ousmane Sembene (Senegal/Fr/Burkina Faso/Cameroon/Mor/Tunisia)
2005
Zui hao de shi guang (Three Times), Hou Hsiao-hsien (Taiwan/France)
Haze, Tsukamoto Shinya (Japan), 49 min., digital
Niu pi (Oxhide), Liu Jiayin (China), digital
Nekam Achat Mishtey Eynay (Avenge But One of My Two Eyes), Avi Mograbi (Israel/France), digital, documentary
Paradise Now, Hany Abu-Assad (Palestine/France/Germany/Netherlands/Israel)
Instructions for a Light and Sound Machine, Peter Tscherkassky (Austria), 17 min., experimental
Les artistes du Théatre Brûlé, Rithy Panh (Cambodia/France), doc., digital
Caché (Hidden), Michael Haneke (Austria/France/Germany/Italy/USA)
The New World, Terence Malick (USA)
Moartea domnului Lazarescu (The Death of Mr. Lazarescu), Cristi Puiu (Romania)
Niqiu ye shi yu (Loach is Fish, Too), Yang Yazhou (China)
Geuk jang jeon (A Tale of Cinema), Hong Sang-soo (S. Korea/France)
Sorstalanság (Fateless), Lajos Koltai (Hungary/Germany/UK)
2006
Sang sattawat (Syndromes and a Century), Apichatpong Weerasethakul (Thailand/France/Austria)
Children of Men, Alfonso Cuarón (UK/Japan/USA)
Fong juk (Exiled), Johnnie To (Hong Kong)
Sakuran, Mika Ninagawa (Japan)
Hei yan quan (I Don't Want to Sleep Alone), Tsai Ming-liang (Malaysia/China/Taiwan/France/Austria)
Binglang (Betelnut), Yang Heng (China), digital
Gwoemul (The Host), Bong Joon-ho (S. Korea)
Offside, Jafar Panahi (Iran)
Bamako, Abderrahmane Sissako (Mali/USA/France)
Manufactured Landscapes, Jennifer Baichwal (Canada), documentary
Volver, Pedro Almodóvar (Spain)
Juventude Em Marcha (Colossal Youth), Pedro Costa (Portugal/Fr/Switz), digital
2007
Le voyage d'un ballon rouge (Flight of the Red Balloon), Hou Hsiao-hsien (Fra)
Sanxia haoren (Still Life), Jia Zhangke (China/Hong Kong), digital
Foster Child, Brillante Mendoza (Philippines)
He Fengming: A Chinese Memoir, Wang Bing (China), documentary, digital
Paranoid Park, Gus Van Sant (USA/France)
Stellet licht (Silent Light), Carlos Reygadas (Mexico/France/Neth/Germany)
Milyang (Secret Sunshine), Lee Chang-dong (S. Korea)
2008
Shirin, Abbas Kiarostami (Iran), digital
La mujer sin cabeza (The Headless Woman), Lucrecia Martel (Arg/Fr/It/Sp)
Tony Manero, Pablo Larrain (Chile/Brazil)
La graine et le mullet (The Secret of the Grain, "Couscous"), Abdel Kechiche (Fr)
Happy Go Lucky, Mike Leigh (UK)
My Magic, Eric Khoo (Singapore)
Hunger, Steve McQueen (UK/Ireland)
2009
Niu pi er (Oxhide II), Liu Jiayin (China), digital
Garapa, José Padilha (Brazil), documentary