Memoirs from the Beijing Film Academy
International Cinema, and Chen Kaige and Zhang Yimou's school days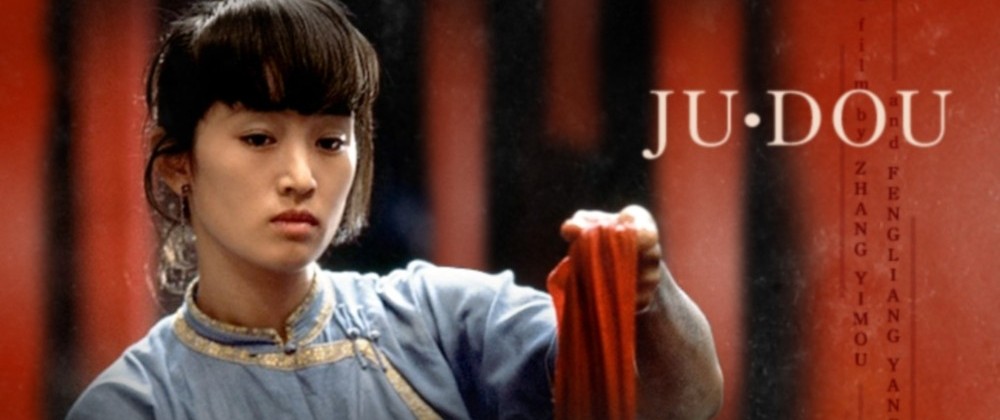 Memoirs from the Beijing Film Academy
By Ni Zhen
Translated by Chris Berry
Duke University Press
Durham, London; 2002
233 pages
ISBN 0-8223-2956-5
Chen Kaige directed Yellow Earth and Farewell, My Concubine, The Emperor and the Assassin, and The Promise. Zhang Yimou directed Red Sorghum, Ju Dou, Raise the Red Lantern, The Story of Qiu Ju, To Live, Hero, and House of Flying Daggers. Tian Zhuangzhuang directed On the Hunting Ground, Blue Kite, and The Go Master. Wu Ziniu directed Evening Bell, Nanjing 1937, and Hero Zheng Chengong (aka The Sino-Dutch War, 1661). He Qun directed Country Teachers and Strangers in Beijing. Li Shaohong directed Bloody Morning, Blush, The Red Suit, Baober in Love, and Stolen Life. These are some of the directors and works of the Fifth Generation in China; and their early days of study and creativity are described in Ni Zhen's book Memoirs from the Beijing Film Academy. The cinema of the Fifth Generation represents and comments on Chinese history and life, from the ancient to the contemporary, focusing on the cosmopolitan and the rural, and developing Chinese film practice and reception, in terms of aesthetics and audience, despite censorship and local and international commercial influences. Many of us see these films and love them for their exuberant color and emotion, for their willingness to explore serious themes and still give us extreme sensation and great pleasure: and for their ability to focus on small portraits of lives that have gone ignored, uncelebrated, unremarked. Ni Zhen is a professor of the Beijing Film Academy, an instructor, friend, and colleague of the Fifth Generation, and the author of The Exploratory Screen and Reform in the Chinese Cinema; and he wrote the film scripts for Zhang Yimou's Raise the Red Lantern and Li Shaohong's Blush. Memoirs from the Beijing Film Academy by Ni Zhen is a detailed, intimate, and thoughtful history of the aesthetic formation and practice of an important generation of Chinese film students whose works have gone on to receive the love and high regard of filmgoers around the world. The book is a testament to the importance of discipline, study, work, good fellowship, spiritual fortitude, tradition, and innovation. One reads it and knows that culture does not stop at national borders.
The book Memoirs from the Beijing Film Academy, divided into four full and easily read chapters, has a translators note, preface, postscript, character list of Chinese names, textual notes, and an index, and it is a work of deep charm, unique insight, and historical value. Its sentences and its photographs make it a pleasure to read. The photographs—of vibrant, youthful people at work, at study, and at play—help the reader to enter more easily a world that birthed the careers of film directors such as Chen Kaige and Zhang Yimou, as well as Tian Zhuangzhuang, He Qun, Li Shaohong, and Wu Ziniu, among others. (One looks at the photographs and sees attractive, bright-looking young people, but one does not think, Here is a genius and there is a genius—and yet genius fulfilled itself in them: and that is a reminder to encourage and support young artists. These are some of the loveliest black-and-white photographs I have ever seen—and not because of how they are framed or because of the contrasts of light and shade in them or the placement of figures or featured landscapes: it is the humanity in them that is moving.) Late in the book Memoirs from the Beijing Film Academy, Ni Zhen comes back to the idea of generation in culture, and says, "The First Generation consists of Zheng Zhengqiu, Zhang Shichuan, and so on. The Second Generation is comprised of Xia Yan, Yang Hansheng, Sun Yu, Cai Chusheng, Wu Yonggang, Fei Mu, and others active in the thirties and forties. The Third Generation is from the fifties and sixties, and includes Shui Hua, Cheng Yin, Zheng Junli, and Xie Jin. The Fourth Generation was delayed for ten years because of the Cultural Revolution and hence appeared in the early 1980s. It includes Wu Yigong, Xie Fei, Zheng Dongtian, Teng Wenji, Zhang Nuanxin, and others. Following close on their heels in the mid-eighties was Chen Kaige, Zhang Yimou, Tian Zhuangzhuang, Wu Ziniu, and the others constituting the Fifth Generation" (page 189). One looks at a generation and considers its history, education, and experiences, its ambitions and efforts, its accomplishments: and a culture takes shape around a generation. Some of the remembered conversations in the book, for which interviews were conducted with the principal subjects, can seem idealized but the essence of the communication seems to have been captured.
The Fifth Generation, one that has known more freedom and success in great quantities than most of its predecessors, is one marked by the Cultural Revolution in China, a cultural and political change begun in 1966 and intended to introduce the bourgeoisie, especially students, to the world of nature and work and the life of peasants. The educated youth who had been sent to the countryside to work returned with memories of beauty and humiliation. Ni Zhen writes that Chen Kaige and Tian Zhuangzhuang, both born in 1952, were fourteen years old in 1966: Chen Kaige's father, a former member of the Nationalist KMT party (Guomindang or Kuomintang party), was humiliated and punished, and Tian Zhuangzhuang saw literature and art destroyed; and both boys were made to leave Beijing in 1969 for countryside re-education. (There is a 1960s photograph of Chen Kaige on page 16 of the book in which he looks sensitive, even wounded. Kaige, who went to the country with clothes and classic Chinese and European books, would be haunted by a brief youthful betrayal of his father, when he pushed the man in public. Kaige would say also that the Cultural Revolution, which lasted from 1966 to 1976, was his most important life experience.) Film study at the Beijing Film Academy in Beijing's Zhuxin Village would return them to a more normal and promising life. Ni Zhen writes, "Zhuxin Village, Beijing, 1978. It was the second year after the end of the Cultural Revolution. Beijing Film Academy announced that it would enroll undergraduate students for university level courses in all disciplines for the first time since 1965" (page 8). The academy, established in 1956, had departments of study that included acting, cinematography, design, directing, and sound; and the academy received thousands of applications—though it had planned to admit only one-hundred students, the class of 1982.
Some of the academy students were the children of well-placed officials, some of them came from families involved in the arts, and some had no special resource but hard work. Ni Zhen delineates the competitive drama of the entrance exams—which included poetry recitation, theatrical scene preparation, and display of talents such as drawing and photography—and he describes the personalities of the students: and he describes one student, Wu Ziniu, as having "a pair of dark eyes, he was vigilant and composed, like a wild animal crouched deep in the forest, waiting to attack. He would not move a muscle for hours in the quiet of the dense undergrowth. But when he found his target and the opportunity, he would shoot out at his prey like an arrow. Afterwards, he would not leave a scrap of evidence behind" (33). As part of the Cultural Revolution, Wu Ziniu's father was interrogated and his sister suffered mental disturbance, and later Wu Ziniu himself did hard labor with a farmer in the country. Wu Ziniu, after a day of farm work, spent much of the night reading books. Returning from the perspective of nature metaphors to the world of men, Ni Zhen says that Wu Ziniu, when he applied to the academy, "was a tough guy. He had been through hell and high water but he had hung on and survived. Given all his tribulations, he had no expectation of justice or sympathy from others, and he would be rather surprised if he succeeded this time" (33). (In photographs Wu Ziniu looks alert, intelligent, refined.) Ni Zhen has a novelistic impulse, and is good at suggesting the individual sensibilities and lives of the students.
"Tian Zhuangzhuang and Chen Kaige had known each other since childhood. Their parents worked together in the Beijing Film Studio, and their homes were not far from each other—just a few alleyways apart" (13). Tian Zhuangzhuang is described as a friendly, hardworking, sometimes rough young man, and more experienced than the other students with photography and film upon his arrival at the academy because of a darkroom job with a propaganda department and a position as a camera assistant in an agricultural film studio. Chen Kaige, haunted by his father's political profile, and his own childhood response to that, was reflective, and interested in national history. He Qun is described as both well-intentioned and angry, and forced to live apart from his art professor father when young for political reasons (He Qun would find the solution for a narrative problem in the film One and Eight upon watching a Yugoslav film The Bridge). Li Shaohong, pale, petite, and self-confident, a studious reader and admirer of Dostoevsky, was a nurse with a medical unit and she had spent four years as a Sichuan province film projectionist when she was admitted to the academy. Zhang Yimou, at twenty-eight, was actually over the original age limit of twenty-two years when he applied to the academy, but his photography skill impressed instructors, and the number and range of students were expanded in light of the school's recent inactivity. Zhang is portrayed as committed and unwavering in his aesthetic ambitions, someone influenced by classical Chinese stories but interested in blending folk, popular, and innovative styles.
There is on page 57 in Memoirs from the Beijing Film Academy a photograph of an academy directing class rehearsing Cao Yu's play "Thunderstorm," and the photograph, featuring Geng Xiaozhen, Li Shaohong, and Tian Zhuangzhuang, with Li seated and the two men standing, captures a moment of volatile drama. Ni Zhen describes academy life, including lessons that stayed with students for years after. While students prepared the performance of a piece called "Rickshaw Boy," a professor objected to what they were doing, informing them that they have to not only say the words of the script but suggest the subtext, which, in this case, involves flirtation between a young man and woman. The achievement of a certain naturalness—and how a director can help an actor—to achieve that was the professor's lesson (62-64). Many of the teachers had artistic achievements beyond the academy; and they had made films themselves, but some of their methods, such as teaching the difference among the kind and the size of film shots by using wooden frames, were antiquated. Despite the good intentions of the teachers, there was a gap of understanding and goals that divided the generations: many of the students, though willing to know the film works previously made, did not want a return to—did not want to continue—the tradition interrupted by the Cultural Revolution. The students often showed exceptional discipline, and were willing to take risks—physical risks, social risks, as they pursued their studies and their own ideas. Ni Zhen describes a month spent by cinematography students who visited Tenth Ford—"climbing up hills and wading through streams"—outside Beijing to shoot landscapes (75). They lodged with local farmers and did chores to help. They walked through dark tunnels as trains rode by, and tolerated mountaintop cold, and worked in the snow.
"As students, you have to study the knowledge, experience, and methods of your predecessors. Study provides a foundation, and the more solid the foundation the more free and original you can become. That's the way it's always been; it's the rule that has stood the test of time," says Ni Zhen, before declaring, "Building a new culture in any era always involves a new language of expression" (82-83). He notes the changes in Chinese politics, literature, and culture that affected film, including the introducing of vernacular language, the trial of the Gang of Four that had previously ruled China, Sanyo music boom boxes entering the market, the publishing of a contemporary literature that directly addressed the torments and injustices of the Cultural Revolution, and a photography show ("Nature—Society—Humanity") and an art show ("Stars") that introduced images of every day Chinese life and also innovative forms of visual art. The photography show of black-and-white images featured rain falling off electricity wires, rush hour traffic bicycles, country geese, lovers in the snow, zoo monkeys, and old men: it respected daily life—it gave the people back their ordinary moments; and the art show of etchings, paintings, and sculpture also showed common life as well as artistic invention, sometimes informed by the western modernism of Kathe Kollwitz and Picasso. "Wang Keping's wooden sculptures, We Wish You a Long Life, The Backbone of Society, and The Silence used absurdist symbolism to produce metaphors for the Gang of Four's political dictatorship, their policy of keeping the people in ignorance, and ideological imprisonment," Ni Zhen writes of one artist's work (90). Zhang Yimou featured some of his own photographs of educated youth in the countryside in a subsequent exhibit, some of them very large photographs, but not large enough: Zhang Yimou said, "The movie screen! Only when we can get our images onto the screen will we really be able to show people what we can do!" (93).
The students saw the films of Chinese directors and also European, Japanese, and American directors. The students' dedication to art and a cosmopolitan taste were impressive (we often forget that cultural achievements in different ages have been nurtured by awareness of works done in other places and times: that is an important lesson in Memoirs from the Beijing Film Academy). Wu Ziniu admired Tarkovsky's Ivan's Childhood and Andrei Rublev for Tarkovsky's "fatalistic, tragic quality" and Antonioni's Blowup; for realism Xie Xiaojing liked Ermanno Olmi's The Tree of Wooden Clogs and Shindo Kaneto's The Island; Tian Zhuangzhuang saw Martin Scorsese's Taxi Driver eleven times and admired Francois Truffaut's Four Hundred Blows, which Zhang Yimou also liked; and Zhang Yimou thought Fei Mu's Spring in a Small Town "tremendously important," saying "Its doubts about the human condition run very deep"; Gu Changwei, an appreciator of special lighting techniques, "liked Barry Lyndon, Days of Heaven, and Lovers' Symphony"; and Li Shaohong, reacting against falsity in film, liked Italian neorealism and was stimulated by Kurosawa's Rashomon, and Julia, Four Hundred Blows, and Shoot the Piano Player; Hou Yong named Kurosawa's Dersu Uzala, remarking on its conflict between the human and the natural world, and noted Lamorisse's The Red Balloon, Resnais's Last Year at Marienbad, and Wu Yonggang's The Goddess as films that meant a great deal; and Chen Kaige also identified Resnais's Hiroshima, Mon Amour and Last Year at Marienbad for their philosophical implications (102-104).
The students—with the freedom and independence that come from study, attention to genuine concerns, and honesty—began to criticize and even laugh at the falseness in the then-contemporary Chinese films they were shown. Student life also included other things—music, romance, and even basketball; and it's amusing to read that Chen Kaige, Tian Zhuangzhuang, Zhang Yimou and their fellows in the class of 1982 were very good at basketball, usually beating students from other art schools in their games. But, of course, their principal focus was their work—and Ni Zhen describes their early academy filmmaking with care, in detail. One film, Our Corner, was an adaptation by Tian Zhuangzhuang, Xie Xiaojing, and Cui Xiaoqin of a story by writer Shi Tiesheng, who had been disabled in his Cultural Revolution rural excursion; and his story was about a girl who befriends the disabled. The film was sent to Chinese television, but the censors thought the subject too depressing, an irony in light of the fact that the atmosphere and details of the film reflected life, much of which came to be because of government policy.
Another project, One and Eight, worked on by Zhang Junzhao, Zhang Yimou, He Qun, and Xiao Feng, academy students who were now academy graduates assigned to the Guangxi film studio, was about the Chinese war of resistance against Japan and a communist party member thought to be a collaborator—before he is executed, he suggests they hang him so the executors could have one more bullet with which to fight the Japanese, a detail suggesting his loyalty. The graduates researched history and landscapes, and worked to achieve verisimilitude. For the film, the actors shaved their heads and tanned their bodies (and their appearances frightened the locals who saw them as they traveled to the filming location). "What was so different about One and Eight? Space, perspective, and sound were all being treated as dramatic elements. Furthermore, these elements could act as the foundation structuring a scene, not just supplementary items in the later realization of a script," writes Ni Zhen (160). The graduates were investigating and implementing artistic ideas, and they wanted to construct a work that would receive significant public attention (there was no isolation of motive, no pure, simple, or single motive). The graduate filmmakers, part of the Guangxi studio's youth film unit, used a "unique and emphatic visual style, based on the asymmetrical and unbalanced composition of the shots and the shooting of color stock as though it were black and white. It was Zhang Yimou and Xiao Feng who came up with these ideas and worked them through" (167). Strangely angled and dark shots of actors half out of the frame unsettled some of the studio's leaders but the young crew continued to work. (There is on page 165 a photograph from the film project of He Qun as a farmer disturbed by war—and he, anguished, frightened, is unrecognizable as anything but the part he is playing.) As well, the crew's genuinely collaborative working style—in which the designated director also worked on creating sets, even if that involved being splattered with mud—was something that surprised their supervisors, an irony for the pro-labor mandates of the Cultural Revolution. When completed, the film impressed many, including former soldiers. (One film that Chen Kaige proposed about students during the Cultural Revolution is rejected by authorities as too depressing.)
"When Chen Kaige and Zhang Yimou joined forces, the birth of Fifth Generation cinema was ordained. And from the first day they worked together, their separation was also preordained. This in turn led to the expansion, fragmentation, and further development of Fifth Generation cinema," wrote Ni Zhen (181). The two, Chen Kaige and Zhang Yimou, worked with production designer He Qun and composer Zhao Jiping on a Ke Lan "prose piece Echoes across the Ravine" (175), a project that became Yellow Earth, which paid tribute to Chinese rural life and cultural tradition. Chen Kaige, who imagined how the land and its silence inspired folk melodies and the country's culture, used the Yellow River itself as a guide, and wanted a film style that was free and gentle, and Zhang Yimou wanted to capture the solidity of nature, the emotion of the people, with a concern for style, composition, and movement—a style both plain and profound, with compressed compositions, and restrained movements. "Chen Kaige's free-spirited poetic voice and philosophical profundity found expression in Zhang Yimou's cinematography, the form of which was only decided after Zhang had grasped the inner essence of the subject matter" (185). The film remained special to Chen Kaige, who said, "Many Chinese and foreign reporters ask me which film I feel is my best. I always think of Yellow Earth first" (187).
Chen Kaige's Farewell, My Concubine, a film about the lifelong friendship between two male opera stars, one of whom plays women's parts, stars Leslie Cheung and Zhang Fengyi, with Gong Li as a woman Zhang becomes involved with, and the film begins with the friends' own arduous academy training: talent may or may not be innate, but it means little, can achieve little, if it is not disciplined and nurtured. Farewell, My Concubine, appearing in the Unites States in the early 1990s (about 1993), is the film that opened the eyes of many filmgoers to what was happening in Chinese cinema. More recently, Zhang Yimou's Hero and House of Flying Daggers, two lush (and wonderfully crazy) spectacles have renewed our sense that we could count on Chinese cinema to deliver to us our dream of cinema—heroic, dynamic, epic, gorgeous, strange, satisfying. Dai Sijie's Balzac and the Little Chinese Seamstress, a lovely film, one that was made about four years ago but only screened in America last year (I wrote about it a year ago, immediately after seeing it), is one of the films that has suggested something of what that generation, the Fifth Generation, of filmmakers had to come through to give us their works—the isolation, the labor, the studies, the imagination pursued despite difficulty and discouragement, and the cultural traditions that live in books and films, and sometimes schools, traditions that—despite censorship, despite repudiation—welcome all.
In his postscript to Memoirs from the Beijing Film Academy, Ni Zhen considers the development of the Fifth Generation as having three phases—an initial creative and classic period, from 1983 to 1989, when films such as Yellow Earth, On the Hunting Ground, Red Sorghum, and Evening Bell were made; a period of development and change, from 1990 to 1994, when Raise the Red Lantern and Farewell, My Concubine, and Blue Kite, Bloody Morning, and Country Teachers were made; and from 1995 onward, as a time of dispersal and fewer shared characteristics, featuring films such as Shanghai Triad, Temptress Moon, The Emperor and the Assassin, Nanjing 1937, and Blush. Ni Zhen acknowledges some of the criticisms that have been made of some of the generation's work—that they have produced orientalist fantasies for the western world and created fake folklore, various forms of mythology. (I would think that if the effect of these films were negative, the makers and the people they depicted would be held in contempt or ridicule rather than admiration by most viewers.) Ni Zhen argues, once more, that genuine research was undertaken for the works that the filmmakers produced, that consciousness and conflict are presented in their works. The filmmakers themselves submitted to sacrifice, study, struggle, and were committed to artistic development and expression. (And, their early works were financed entirely by Chinese money.) The criticism of the films—often academic, and suspicious, generalizing, and inattentive to particular works—seems foolish, illogical, puritanical, and self-indulgent. The films—often allegories of mind and spirit; and full of color and passion, full of freedom—are especially amazing when one considers they come from a people who so recently knew the imposition of deprivation. It seems to me that there are always people who are uncomfortable with other people's freedom. They like containment, and control; however, pleasure calls to pleasure, and freedom calls to freedom—and audiences respond, and love the films. An exploration of film that actually identifies the genuine concerns of artists and their contexts is more useful than one that uses cinema to justify theories alien to their works—and Ni Zhen's Memoirs from the Beijing Film Academy is an illuminating reference. Memoirs from the Beijing Film Academy is an irreplaceable book, a book no one else has written or could write.
Reading Memoirs from the Beijing Film Academy gave me a vision of where some of the films I have admired and loved came from. The book reminded me of the lasting influence of history, both social and personal, in art and life. It presents the irony of doing work inspired by history, a history that a particular government brought about, and then tries to censor when that history shows up in creative work. The book is one more affirmation of the importance of international culture, of culture beyond the boundaries of nations: it is a gift, it is a resource for our understanding of each other, and in that understanding empathy and even love are possible, and exploitation and war are made much, much more difficult. Pages in the book made me laugh. Pages brought tears to my eyes. The best pages gave me a knowledge I did not have and could not have imagined. I think back to what I read of the production of the project One and Eight, when the artistic advisor arrived, thought he observed chaos, and (page 166) angrily called, "How come I can't see the director?" The director returns from his set building, covered in mud. The advisor reprimands him—and Ni Zhen's text explains how the crew worked together, without obvious hierarchy, sharing ideas and tasks, achieving goals, artists putting into practice the ideals of creativity, equality, and labor that the government could not.