The 12th Buenos Aires Festival Internacional de Cine Independiente (BAFICI)
The 'in-between' film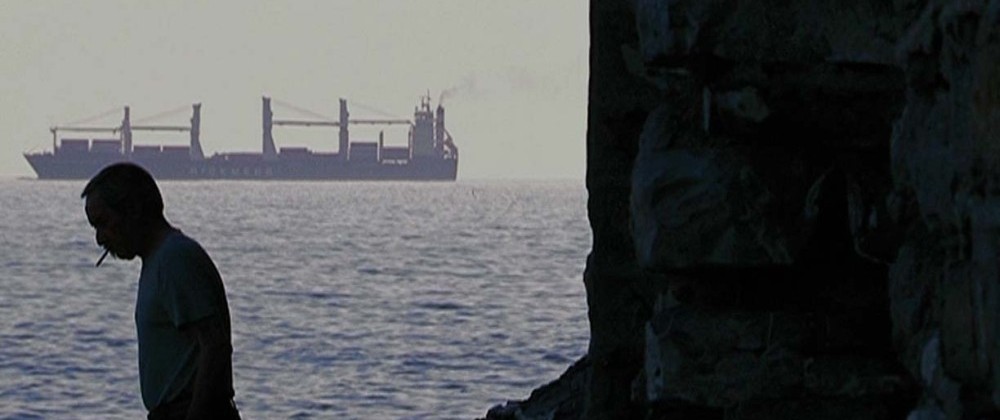 With so many people recommending the BAFICI film festival (held from April 7-18), and with Argentine films doing so well, critically over the life of this festival, it was time to pay a visit. During the 1980s and 1990s, I had worked on writing for and co-editing South American Cinema: A Critical Filmography, 1915–1994 with Timothy Barnard, an expert on Argentine Cinema. Although my interest had leaned much more towards contemporary Asian cinema over the last 20 years, I began to recognize that in Latin America generally, and Argentina in particular, there has been something of a "new wave" in cinema activity.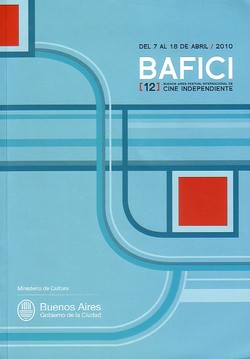 One of the first impressions I received in Buenos Aires was that a large percentage of the film festival audience is young. It was relatively easy to obtain press accreditation for BAFICI—no samples of work or letters from editors were required—and this was born out by the huge numbers of people (predominantly in their twenties) who attended the press screenings. Some were complaining that, apart from the numerous press screenings—one could choose to attend three each day—only two free tickets per day could be attained by waiting in line at 10am, and, naturally enough, tickets were unavailable for sold-out screenings. But, by any standard, tickets were very cheap—10 pesos, or $2.50, each—and so, if one wanted to attend more than five screenings per day, one could. The joy at seeing so much interest in a film festival from such a young crowd—and, presumably, the low price was an encouragement for Buenos Aires youth to attend—was doubled by the understanding that BAFICI doesn't just showcase "independent film," but to a large degree, also "experimental film."
Over 400 films in total were shown at the 12th BAFICI, including more than 300 features. Retrospective screenings were a big part of the programme, and I counted 78 feature-length films made before 2009. This year there were four competitions, each with a separate jury—International films, Argentine features, Argentine shorts, and "Cinema of the Future"—and seven other juries—ACCA, ADF, FEISAL, FIPRESCI, SIGNIS, DDHH and UNICEF. [1] The bulk of the remaining films were included in the many faceted "Panoramas," and "Focus y Retros" sections. Although I was visiting the festival in order, primarily, to watch Latin American films, I found myself watching interesting films from all over the world. Before attending I had marked a few titles I had read about in Cinema Scope, and, after a few days at BAFICI, I began to realize that there were deep connections between the editorial approach of that magazine, and the programming of the Argentine festival. Indeed a regular contributor to Cinema Scope, Robert Koehler's characterization of the best of the last decade in cinema to be the "cinema of 'in-between'," exactly represented what I found most striking about most of the best films I saw at BAFICI 12. In the Spring 2010 issue (No. 42) issue of Cinema Scope, Koehler writes that, "perhaps a useful and revealing best-of-decade list might be one that itemized the films best exemplifying the in-betweenness of a cinema slipping between fiction and non-fiction (though never really 'fact,' whatever that is), narrative and non-narrative (we need a new word—any takers?), between a self-consciousness of the observer and subject and a corresponding self-abnegation of the same, and slipping and sliding and then remaining on ground that claimed the irrelevancy of demarcating between "feature" and "documentary" (can we please trash these terms?)" (p. 36).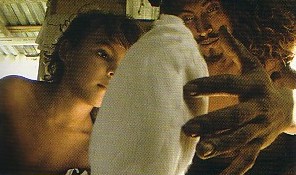 Three of the biggest winners at the festival fit this "in-between" notion really well, Alamar (To the Sea), directed by Pedro González-Rubio (Mexico), Los labios (Lips), directed by Santiago Loza and Iván Fund (Argentina), and La bocca del lupo (The Mouth of the Wolf), directed by Pietro Marcello (Italy). The most conventional of the three, Alamar had received its world premiere at the Toronto International Film Festival in September and had won one of the three Tiger awards at this year's Rotterdam festival. Here it won the top prize in the International competition, as well as mentions from both SIGNIS and UNICEF juries. A very beautiful film, shot in HD in and around the Banco Chincorro coral reef, off the coast of Mexico, Alamar is purportedly a Nanook of the North-like narrative documentary on the life of fishermen. Except that the central character, Jorge Machado is a friend of the filmmaker, and is taking his (real-life) son Natan on an adventure holiday (for both of them). The "documentary" reality is established at the beginning of the film with a languid photo-montage of a developing love affair between Machado and an Italian woman, Roberta Palombini—including the birth of their son, Natan—which surprisingly ends in their break-up; all of which is presumably "real." (González-Rubio is also friends with Palombini, and felt bad that she wouldn't be a larger part of the film.) The main action includes Natan learning to fish and snorkel, as well as befriending a bird Blanquita in the house on stilts off an island, where the father and son are staying. In some ways akin to a nature documentary, Alamar is more importantly a character study, and to some extent, an exciting "action" film. Los labios received its world premiere at BAFICI, projected in the HD format in which it was filmed, and during the festival, we learned that it had been selected for the Un Certain Regard section of the Cannes International Film Festival. Surprisingly, it didn't win the first prize from the Argentine film jury, but it did nab the prize for Best Director as well as the ACCA and the FEISAL prizes. Although, we are led to believe that the people who are interviewed in a poor area of Santa Fe province indeed have the physical and psychological problems they relate to the three nurses/social workers who have traveled from the city to help them, we are always sure that we are witnessing Los labios as a fictional story. On arrival by bus, their driver Raul fails to arrive, and the three women—Eva Blanco, Victoria Rapaso and Adela Sanchez—begin to walk along a country road to their destination: a hospital in ruins. Throughout the film, the women are faced with challenges, which to varying degrees they are able to surmount, although the youngest struggles at the end.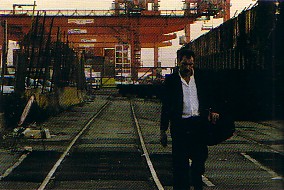 Stylistically the film oscillates between close views of the three women going about their business and occasional long shot views, although these rarely establish a location. For example, the flooded, derelict hospital location is only revealed gradually through the reactions of the women and their efforts at restoring it to some kind of order. Structurally, Los labios is episodic, more like a documentary, with voice-over statistics cataloguing the women's findings. The film pays tribute to hard-working women, who demonstrate genuine affection for their clients and for one another, but whose strengths can be severely tested. Hopefully it will receive widespread distribution after Cannes. La bocca del lupo was premiered at the 2009 Turin International Festival of Young Cinema where it won the Prize of the City of Torino and the FIPRESCI prize, both for Best Film, and has since won two awards at this year's Berlin Film festival (in the Forum). At BAFICI, in the International competition, it won the Special Jury Prize, and also received the prize of the SIGNIS jury. La bocca del lupo looks great from its opening shots, reminiscent of silent Italian films, facing the sea, from inside caves, with a narrator introducing us to the marginalized character of Enzo, pinned by the camera against a ship's container, walking perilously alongside it. The film presents a melancholy account of Enzo's struggles, gradually introducing us to his life partner, "Mary" whom we learn he met in jail. She is a transsexual. Simultaneously, La bocca del lupo presents a history of a port city, Genoa, in decline, using stock footage and home movies. The material that the director Marcello shot himself, presumably digitally, is predominantly dark, corresponding with the general melancholy of the piece. Most of the time, director Marcello set his camera up at 90 degrees from his subjects, matching a primitive, early cinema style. While increasing the intimacy of its gaze, the camera effectively entraps the characters, but the low-key lighting prefigures the hope that is revealed at the end of the film in Enzo and Mary's love. It is a brilliant film, exemplifying the "in-between."
One other excellent "in-between" film on view at BAFICI, Totó, directed by Austrian Peter Schreiner, and shown in the "Careers" section of the Panorama is very hard to classify. The title character is a real person, Antonio Cotroneo, who was born in Tropea, Calabria, Italy and who returns home after a long sojourn in Vienna. We learn this information from the press kit, and can gradually understand who he really is through watching and listening to the film. But Schreiner's digital, black and white film is more concerned with looking—at and past Totó—and listening—to Totó talking in Italian to his friends in Tropea, and talking to the filmmakers in German—than documenting a person's life. Totó is a work of ostranye, where what is familiar is shown in a strange way, so that the viewer sees things from a different perspective. Often, the eyes of the protagonist are shown in extreme close-up, and his face is invariably viewed only partially, very close to the camera, and often in oblique angle. We are encouraged to look past him into the depth of the frame, and sometimes he is not in the frame at all, and we wonder what is generating, let's say, an extreme high angle view of the beach. Surely Cotroneo is not seeing what the camera sees here, but we imagine him being close by. Indeed, on the evidence of this film, Peter Schreiner is surely a major filmmaker worthy of greater study, and, I direct the reader to an introductory article, "Taking Time: Peter Schreiner," written by Christoph Huber, again in Issue 42 of Cinema Scope (pp. 10–14).
All of the films I have discussed so far could be termed not just "independent" but also "experimental," and, another pleasant surprise of BAFICI for me was how completely off-mainstream the film selections were. On the documentary side, I sat through all 99 minutes of Sharon Lockhart's Double Tide, shown in a special "Focus" on "40 years of Berlin's Forum. I knew in advance that there were only two shots in Lockhart's HD work, so, naturally, I was apprehensive. Remarkably, most of the 100 or so spectators who attended the 10:00 am public screening were also there at the end. Only one human character appears in Double Tide, Jen Casad, a clam digger, and a very few birds. The first shot occurs early morning, and the second late afternoon, and at each low tide, we see Ms Casad enter the static frame with her floating clam basket, ready to search beneath the shallow water. The sound would appear to be direct, it is certainly natural, and, although the camera never moves, the frame is never static. We begin to appreciate all of the effort the clam digger puts into her work, while the fog in the background lifts then reappears, finally to lift again revealing a number of seabirds doing their own search for food. The second shot reveals that we are not looking out to sea at all, but at a forested inlet, and, with the sun setting off-frame left, we can appreciate the changing of the light, and again marvel at the sounds as well as sights of nature. Edgardo Cozarinski's Apuntes para una biografía imaginaria (Notes for an Imaginary Biography," Argentina), shown in the "Private Fictions" section of the Panorama, is best understood as an "essay" film. Using mostly documentary found footage and radio broadcasts, the hour long digibeta work contains historically specific chapters, "Postcards from Vietnam," "France 1942," "Beyreuth Festival" (also 1942) by way of situating the filmmaker politically and intellectually, and ends with footage of Cozarinsky, himself dancing the tango with a beautiful young woman, allegedly in 1994, in Paris, while he was making a film there (and in Budapest). This was the moment in time when he realized that he must return home, after spending much of his life in European exile. Edgardo Cozarinski was present at the screening, and a book of his writings, Cinematógrafos, published by BAFICI, was launched during the festival.
A somewhat conventional digital documentary that was included in the Cinema of the Future competition, Sweetgrass, directed by Ilisa Barbash and Lucien Castaing-Taylor (US/France/UK), and which came with great word-of-mouth, was ultimately a bit disappointing. Although it was shown in 35mm, the digital source material, shot between 2001 and 2003 was clearly not shot in high definition. The footage, of shepherding sheep over the mountains of Montana—grazing on free land now being outlawed—is remarkable, but not exactly beautiful. I preferred the opening minutes of the film, where the focus is clearly on the sheep, and where no human voices are heard, to the later sections where the human subjects dominate the narrative. Of more interest to me were the Chinese documentaries included in BAFICI, eight of which were programmed by Canadian Shelly Kraicer in the "Focus" section, "Radical Visions From China: New Independent Chinese Documentaries." A ninth work, Zhao Liang's Petition, shown in "The Earth trembles" section of the Panorama, received a special mention from the DDHH/Human Rights Jury. Petition has been shown in different versions, including an over four hour cut, and BAFICI showed a 124 minute version which focuses on the petitioners who congregate in Beijing to make their cases that have been denied provincially, especially a woman, whose husband has been killed by the authorities and who is always accompanied by her daughter. [2] Like many other contemporary Chinese documentaries, Petition was filmed over a number of years, in this case, making its conclusion quite depressing, where the petition centre, and "village" where petitioners camped out, have been demolished to make way for the new Beijing South railway station, built for the Olympics. Nevertheless, people remain optimistic that their cases will be favourably heard. I was very impressed that at least three of the cinemas at the Hoyts Abasto multiplex BAFICI headquarters were equipped with top of the line digital projectors. Thus, when competition works were screened in HD copies, the projection facilities were more than adequate. Unfortunately, the venue for the Chinese documentaries was not so well endowed. For most of the work, including the brilliant montage of very rough, black and white censored material shot for television news, Disorder (directed by Huang Wekei), and the digibeta Survival Song, filmed in really drab surroundings, this wasn't an issue. But the HD copy of Ghost Town (directed by Zhao Dayong) clearly needed HD projection to reveal its (occasionally ironic) beauty. The opening part features father and son Christian pastors attempting to keep their church going even though most of their parishioners have left. Throughout the interior scenes, the natural light coming through the windows and doors reflects the glimmer of hope, and low definition projection can't do justice to the subtlety of the images.
On the fictional side, the best new Argentine film I saw was Lo que más quiero (What I Love the Most), which was included in the International competition. As I have come to expect, this first feature marks the emergence of yet another exciting female Argentine director, Delfina Castagnino, who worked as an assistant to Lisandro Alonso on his last three films. Lo que más quiero won three major prizes: the Best Argentine film, the FIPRESCI prize for Best Film and the Best Actress award shared by Pilar Gamboa and María Villa who both give great performances at the heart of the film. Lo que más quiero begins with the two of them, filmed from behind sitting on the edge of a mountain overlooking a spectacular vista. Ironically, their bodies obscure much of the landscape, which we are interested in seeing, and their conversation devolves into banal complaints about their boyfriends and failed love stories. This is the first of many long takes in the film, every one of which is carefully composed, and structured differently. For example, the second shot, a running truck alongside the two women on a motorcycle, is the opposite of the first in its incredible dynamism. The two young women have been lifelong friends, and the character played by María Villar is visiting from the city. Interestingly, we initially sympathize with her character rather than her friend who seems to be miserable, but allegiances shift decisively when we learn that the Pilar Gamboa character's father has recently died, and she has to give up the family lumber business. In close up, we gradually see tears develop in her eyes, as she has to lay off the sawmill workers one by one. The final shot provides the film with bookends. In extreme long shot, we slowly witness a kind of resolution as the women, perhaps, become friends again, sitting and drinking beer in the forest as the sun breaks through the trees.
Two other new Argentine feature films are worth mentioning, both of them "in-between" digital works. Invernadero, directed by Gonzalo Castro, undeservedly won the Best Film award in the Official Argentine competition. Mario Bellatín, a celebrated one-armed Mexican writer plays himself, surrounded by some fictional characters, including a beautiful daughter. Of real interest, in terms of its mixing the documentary and fictional modes, with Bellatín consciously struggling with his role playing, I found this HD work to be completely uninteresting in its bland, televisual imagery. El Rati Horror Show directed by Enrique Piñeyro, a former doctor and airline pilot turned film star, and now director, mixes investigatory and personalized documentary (à la Michael Moore) with elaborate restaging of a crime/accident scene using animation, puppets and computer graphics (a more high tech example of what Errol Morris achieved in The Thin Blue Line, 1988). Insufferably narcissistic, Piñeyro is also extremely brave in taking on the Argentine legal system, accusing high officials, including judges, and upstanding members of the community of lying and corruption, in his attempts to absolve a convicted murderer and shift the blame for the accidental killing of three pedestrians on to the "rati," the police. Although I was only able to attend one of the three press screenings of Argentine shorts, based on the list of awards, I must have made the right choice. All four awards went to work in the programme I viewed. Unfortunately, the same venue used for the Chinese documentaries was chosen for the screening I attended, and, consequently some of the films looked less attractive than they could. Such was the case for Los árboles se mueven, Sergio. Sí Christian, an "experimental" digibeta piece, shot in the woods, where changes of light and movement are key effects, which received a Mention from the short film jury. Three films shared the main prize, La mia casa, an interesting montage superimposing home movies from the past with present day photos of the building and its courtyard, made by Marcelo Scoccia, Sábado uno, a network narrative of friends and family doing different things on a Saturday, directed by Ignacio Rogers, and, by far the best of them all, Mientras paseo en cisne, made by yet another emerging female Argentine director, Lara Arellano. A young girl is traveling in a car with her family. We hear their voices, talking about nothing in particular, while her voice (presumably an internal one) numbers cows as they pass by. After a rest stop, the film focuses even more intensely on the imaginative world of the little girl, as the camera views her red shoes up against the side window, and beyond them outside of the car, with both sound and image expressing not only how isolated she is from her family, but also how important her life is to the filmmaker. Something that many films made by Latin American women filmmakers seem to have in common, including all of Lucretia Martel's films, the aforementioned Lo que más quiero, Mientras paseo en cisne, and Paz Fábrega's Agua fría de mar (Cold Water of the Sea, Costa Rica), shown in the BAFICI Panorama, is a refusal to make explicit what the central female characters are thinking. In Agua fría de mar, filmed in cinemascope, on or near the beach, the wide frame ironically restricts the spectator's vision, while cross-cutting links a mischievous seven-year old girl, Karina with a young woman, Mariana (soon to be married) to whom she tells a series of lies: that her parents have abandoned her, and she lives with an uncle who molests her. Mariana seems obsessed with finding Karina, who disappears, although her fiancée seems not to understand her, and we are led to wonder how much this terrible story has affected her. Similarly, Karina seems alienated from her own family, who are on holiday, camped out near the ocean, and awaiting the New Year. As a group, these films seem to be saying that society really doesn't pay enough attention to the thoughts and feelings of the female gender.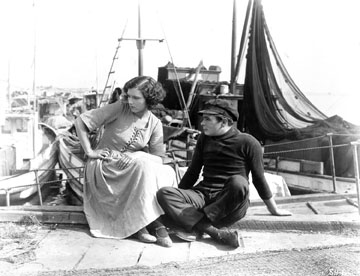 Finally, I would like to discuss the retrospective screenings, a little. Although I was mostly interested in the South American film retrospectives, I took advantage of seeing an American silent film that I'd never seen before, Joseph von Sternberg's The Salvation Hunters (1925). The screening I caught was of a 16mm MoMA print at the Alliance Française. The theatre was packed and the audience was incredibly quiet during the completely silent screening. (There was no musical accompaniment.) I suspect that the film was chosen as it begins in a seaport area—shades of Buenos Aires?—where a man, a woman and an orphaned child come together under the towering presence of a floating dredger. The mechanized swinging movements of the device provide a menacing rhythm, and, luckily for the three protagonists, the film's first antagonist, a bullying overseer is chased by the dredger, dumping mud in the barge on which he is stalking his prey.
An almost complete retrospective was mounted of the Brazilian underground (udigrudi) filmmaker who came to prominence the late 1960s and 70s, and who died recently, Rogério Sganzerla. He was committed to criticizing his own culture and country, which is very evident in Sem essa Aranha (Give me a Break, Spider, 1970). Simultaneously a deliberately "bad" movie—terrible acting, racial and sexual stereotyping, with the sleazy "last Capitalist," Aranha surrounded by flimsily dressed young women—and a tour de force of apparently unrehearsed very long take scenes using impromptu camera movement and integrating people on the street, as well as a group of Forro musicians, into the loose narrative structure. One of his last films after he returned from exile in England, Tudo é Brasil (Everything is Brazil, 1997) is indicative of his lifelong obsession with Orson Welles. Remarkably effective in integrating Welles' radio broadcasts from Brazil, where he praised the country to the hilt, after an introductory clip of a Carmen Miranda musical number, the film is less effective in its use of found footage and photographs. For example, a big star of Brazilian stage and screen, Grande Otello appears often but is never identified, even though Welles greatly admired him.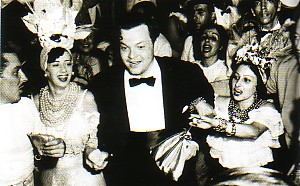 One of the highlights of the entire festival was the very last film I saw, Escala en la ciudad (Stopover in the City, Argentina, 1935). Remarkably, an excellent quality 35mm print had been discovered of this film, which was thought to be lost. The second production of a short-lived company dedicated to an Argentine "art" cinema, SIFAL (Sociedad Industrial Fotográfica Argentina Ltda.), founded by Luis Saslavsky and Alberto Zavalia, it was the first feature film directed by the latter. More significantly, it was the third film that cinematographer John Alton worked on in Argentina, and, for its first half, at least, a beautiful example of his work is provided. In the beginning, the camera tracks along a studio-built set of Buenos Aires streets at night, with characters walking in and out of pools of light cast dimly by street lamps, while standing in darkness at times, lit only by enticing shop windows. A man (Héctor Cataruzza) who has left his ship (and his wife?) behind for a night of adventure meets an angelic and very young-looking, blonde woman (Esther Vani) under one of the lampposts. They go to a bar, containing a very bright, white wall and a pitch-black staircase. The settings already exhibit shades of von Sternberg at Paramount (especially Docks of New York, 1928) and Frank Borzage at Fox (e.g., Street Angel, 1928), but, the black and white contrast is higher and the lighting of an even lower key. She behaves as if she is not a prostitute, and when she takes him back to her place, Alton's work really comes to the fore. With the camera set up inside Vani's apartment, the door opens to reveal the couple silhouetted against the bright light in the hallway. When she walks inside, she turns on the light, creating a pool of light inside the room. When she sits down, a top light brightens her already light hair and a shadow is cast on her face. Vertical flash pans connect this apartment with one below which is occupied by her friend (Cecilia Lezard), who is trying to stall the sea captain, Vani's character's regular boyfriend. (Lezard also switches lights on and off within the frame). Although shadows can create a fearful, menacing aura, John Alton's lighting in these opening scenes is more romantic than in his most notable film noir (e.g., T-Men, 1947, Raw Deal, 1948, and The Big Combo, 1955). Nevertheless, it is remarkable to find work so early in his career that is so much like his great, mature cinematography. And, one can now see how influential he must have been in helping to create a porteño noir style in the new Argentine sound studio era, ushering in its first golden age.
Endnotes
1 ACCA: Asociación de Cronistas Cinematográficos de la Argentina (Argentine Film Reviewers Association); ADF: Asociación Argentina de Autores de Fotografia Cinematográfica (Argentine Association of Cinematographers); FEISAL: Federación de Escuelas de Imagen y Sonido de Iberoamérica (Image and Sound Schools Federation of Ibero-America); FIPRESCI: International Federation of Film Critics; SIGNIS: World catholic Association for Communication; DDHH: Derechos Humanos (Human Rights); UNICEF: United Nations Children's Fund.
2 Shelly Kraicer informed me that the longest version he has seen, includes an exposé of the daughter becoming a media "star" (exploiting her family's plight), and is re-ordered out of linear chronology.