Tales From the Atelier Tovar
A Lazy Man's Work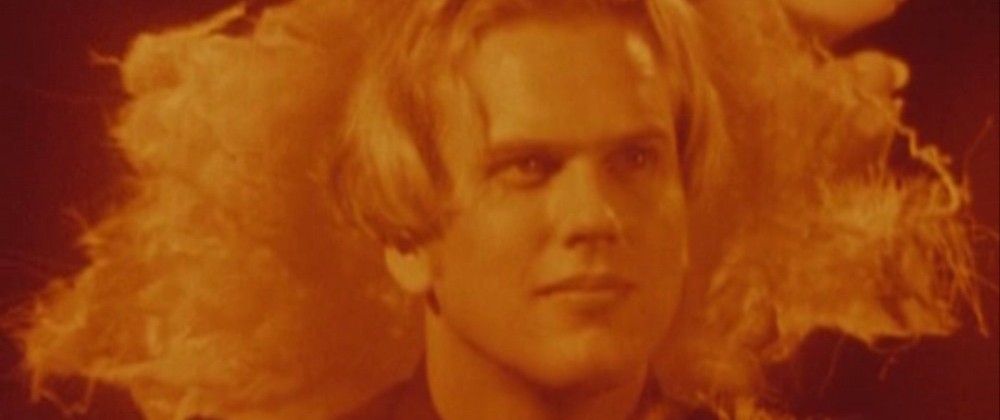 i>Guy Maddin. From the Atelier Tovar: Selected Writings. Ontario: Coach House Books, 2003
From the Atelier Tovar: Selected Writings is director Guy Maddin's first collection of writings. It may not be as eccentric as his films, but it remains an odd enough structural blend that includes real and pseudo autobiography, journal entry form, essayistic and conventional film criticism, film treatments, and artistic doodling.
What becomes evident while reading the collection is the importance to his later filmmaking of a) his early immersion into film history and b) family and geographical place. Two formative influences on Guy Maddin were University of Manitoba film professors George Toles and Steve Snyder, the latter whose access to the university's 16mm print archive was fully exploited by Maddin. This baptism by fire introduction to cinema history, nurtured by the long, frigid North Canadian winter months and the scholarly guidance of Toles and Snyder, would help shape Maddin's unique retro-reflexive cinematic sensibility.
His journals include several instances of early tragedy in his life. These include his older brother committing a shotgun suicide on his fiancée's tomb; the story of how his father became blind in one eye because his mother would constantly cradle him up against her breast, and one time accidentally punctured his eye with a broach; and his father dying of a heart attack when Maddin was relatively young. There are other bizarre family events, but it is up to the reader to decide on their veracity.
Similarly, it is sometimes impossible to judge the seriousness of his journalistic writing, such as the extended entry (p. 66-109) on his set visit to an Osmond Family biopic being filmed in Winnipeg, "Inside the Osmonds" (for the ABC network). Maddin spends considerable time recounting his curiously touching friendship with the actor playing the young Donny Osmond, Thomas Dekker, and the mounting drama behind the climactic on-stage meeting between the real Osmond's and their TV counterparts. It is difficult to gauge Maddin's apparent excitement over this event: "Never have I felt so much excitement on a set in Winnipeg. My head burns, and little crisping shivers run across my clammy skin." (72). Maddin also refers to a "hidden secret," being his incognito filming of the event with a super 8 camera, perhaps as future film fodder? Is this excitement honest or ironic? After all this is the Mormon pop band Osmond's we are talking about!
In the same breath is the playful and knowing homoeroticism peppered throughout the book, which is also present across his films. For example, his infatuation with the young actor playing Donny Osmond, Thomas Dekker; his assessment of Gus Van Sant's Psycho, "The movie's not sexy, even though Vince Vaughn is quite nice"; his description of time spent in the Winnipeg Jets hockey team dressing room, in particular when team trainer Bill Bozak described Swedish player Ulf Nilsson's body as being "more womanly…than Zsa Zsa Gabor," which prompted Maddin to check Nilsson's body out for himself, leading to the following description: "He had such a slender, beautiful midriff and wide, childbearing hips, and a near total absence of body hair." (89) Maddin's father Chas Maddin worked as manager of the senior hockey league's team the Winnipeg Maroons, which meant that most of the young Guy's time was split between hanging out in his Aunt Lil's beauty salon and in Winnipeg hockey arenas. Only a true Canadian would reap such poetic inspiration from that "vast mildewed cathedral": "Whenever I aim my camera at something….the same mists that filled the old rinks steam up my lenses, the same rancid eroticisms arrange themselves like rotting Rodins behind those mists." (90)
Maddin uses a good portion of his journal entries to vent, lament, and complain: about Canada's inhospitable support of its artists; the harmful, noxious producer interferences suffered with Ritchard Findlay over Twilight of the Ice Nymphs; his financial and health woes, and, to the point of obsession, his unproductive time wasting (he claims, "35 years of 40 wasted"). However, some of his forays into his self-professed laziness and artistic sloth ness, and his clever, self-deluding procrastination tactics are hilarious. Such as his many 'wish lists' to self-betterment (which he coins his "Gatsby lists"). At times these introspective musings reminded me of Andrei Tarkovsky's self-tormented thoughts from his diaries, Time Within Time. All which make one wonder, are these asides examples of this condition, or counter-examples? But these downcast moments are counterbalanced by some humorous anecdotes, like the one where he and Chicago Underground Film Festival employee Nicole Berger were 'kidnapped' by a shady man named "Dogg" and taken into a bar where Dogg and his associates attempted to seduce, taunt and intimidate them until they managed a narrow escape (36-39).
The book's design is enhanced by some choice family photo album photographs (although they are strangely uncaptioned), and several reproductions of his hand written journal pages, including an intriguing list (Maddin is quite the list maker) of "actors with distinct voices" which gives us a clue into the keen attention to sound in his films. Along with the book's attractive design, the book is a joy to read for two reasons: Maddin's prose style is both disarmingly stylish and witty. As an example of the former is the Proustian description of his kitchen during the warm summer months: "The breeze from the fan smells a bit like root-cellar earth: clean and dark and cool. The fan is also blowing in microscopic insects, sucking them in through the screen and speckling my face with them. This page, too." (119) For evidence of his wit, just read his funny account of failing to stay awake for the umpteenth time during Kurosawa's Seven Samurai (99-100).
Unlike other directors, especially North American, Maddin makes frequent forays into film criticism, with a writing style that blends the personal essay form with astute historical and critical observation. The subject matter he chooses to write on is also a telling insight into his aesthetic preferences as a filmmaker. For example, in a recent review of the Canadian film Bollywood/Hollywood (Deepa Mehta, 2002) Maddin uses Bollywood to champion his favorite genre, melodrama. (76-79) We can see why his films, never easy to pigeonhole in any one genre (horror? art film? comedy? fantasy? musical?) embrace the melodrama as their over-riding form; simply because the melodrama, from Maddin favorites Douglas Sirk and Frank Borzage, to the soap opera, has the greatest latitude for misstep. In melodrama the same text can be treated and received as realist emotional drama, overwrought hyperbole, or ironic camp. Err too much on the side of one or the other and you still fall within acceptable aesthetic norms (i.e. Douglas Sirk's Hollywood films, Mildred Pierce, The Letter From an Unknown Woman, and other women's films of the forties, R.W. Fassbinder, Bollywood, the Italian peplums, etc.).
Maddin's aesthetic tastes as a filmmaker can also be glimpsed in his appreciation of the Italian diva film of the teens. Maddin offers an astute analysis of the diva film's decline in the following synoptic assessment: "While the cult of the diva grew within the Italian populace, Mussolini could perceive the fevers of degeneracy in this great film genre. Preferring more subservient women for his country's ideal, he especially disapproved of an art form that celebrated the fearsome power and savage suffering of the feminine. After his rise to power, the diva film went into eclipse." (102) Given the heavy reliance on autobiography, one can also speculate that the earlier noted first hand encounters with tragedy early in his life, whether true or exaggerated, may have instilled in him the penchant for high melodrama so evident in his films.