asian-hot
Iranian Cinema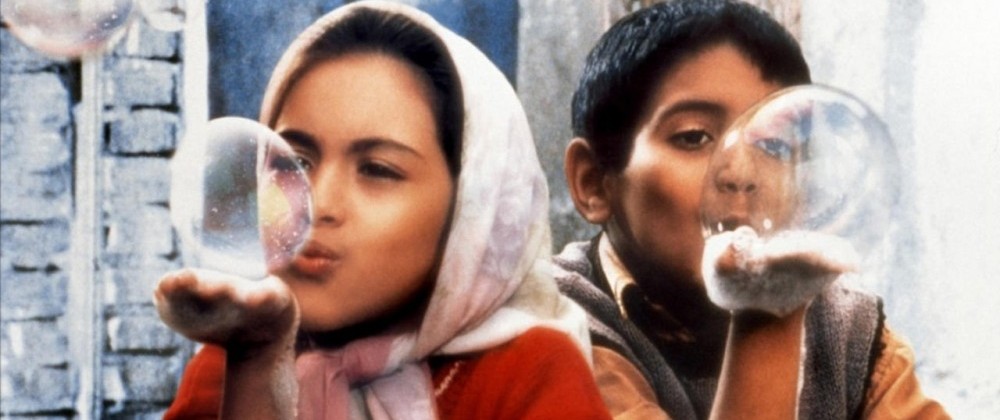 There is no doubt about it, Asian cinema is hot, hotter and hottest on the International film circuit. Montreal, always on the vanguard where foreign film is concerned, has caught the bug. The Fant-Asia film festival was a huge smash for the second year running; Cinema du Parc ran an Asian Visions series which overlapped with Fant-Asia ; the CCA (Cinematheque Canada) has in the past year run retrospectives on Iranian director Mohsen Makhmalbaf and the "Three Korean Masters" series, and the recent edition of the World Film Festival programmed a "Focus on Iranian Cinema" series (with Majid Majidi's Children of Paradise winning top honors). You know Asian cine-fever has hit it big in Montreal when the mainstream magazine shops (Multimag, Maison de la Presse, etc.) begin stocking the professional Asian cinema journal, Cinemaya .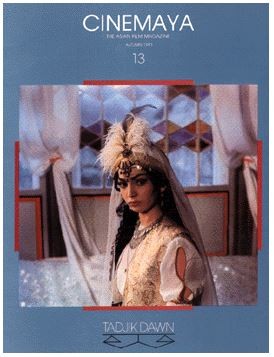 Film critics and cinema lovers on the look-out for refreshing, non-mainstream cinema have since the early eighties (when the Hollywood blockbuster mentality really took hold) found their salvation in Asian cinema. One Asian nation's cinema after another has held the festival/retrospective limelight, beginning with the discovery of Hong Kong cinema in the early 1980's, followed by the Fifth Generation directors of The People's Republic of China, Taiwanese cinema, Korean cinema (still not fully untapped), and, most recently, Iranian cinema. The magazine Film Comment polled over 80 critics, festival programmers, exhibitors and curators regarding the "Top 30 Unreleased Foreign-Language Films" (in the US). The interesting results were published in their July-August 1997 issue. The complete results of the poll, listing the top 150 unreleased foreign language films can be accessed through their online site at www.filmlinc.com . Allowing for co-productions and excluding the messy Asia-Europe division of Russia and its ex-states, the films according to continent are: Europe with 102 films, followed by Asia with 42, South America 13 and North America 1 (Robert Lepage's French language Le Confessional ) [Africa and Australia have zero each]. Not surprisingly, France leads with 45 films, followed by Germany with 15 and, perhaps surprisingly, Iran is in third place with 11 films. The following, in order, are Italy (9), Hong Kong & Spain (8), Taiwan & Japan (7), and China (6). It should also be noted that several of these "unreleased" in-the-US films have been released in Montreal, reaffirming our cities much-beloved, much expressed "cosmopolitanism." While dealing with statistics, it may also surprise the average filmgoer to know that Asia produces more films than all other continents combined! Complete world production totals are notoriously difficult to find. But according to The Guiness Book of Movie Facts & Feats (4th edition, 1991) from 1987 to 1990 Asian countries produced a combined 6957 films, which is approximately double the combined totals of Europe (2240), North America (1298) and South America(640).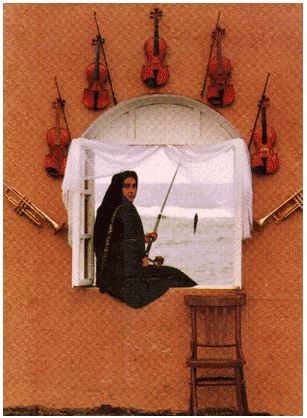 Iranian Cinema
A pleasant offshoot of this interest in Asian cinema is that people are becoming aware that Asia means more than just East Asia (China, Japan, Hong Kong, South & North Korea, Taiwan). Interesting films are coming from all over Asia, including South-East Asia (Vietnam, Philippines), South-Central Asia (India, Iran), Western-Asia (Israel, Turkey), Central-Asia (Kazakhstan, Tajikistan, Uzbekistan) and Transcaucasia (Armenia, Georgia, Azerbaijan). This issue of Offscreen is dedicated to the diverse spirit(s) of Asia, with a variety of essays and articles that include a summary of the first "Asian Cinema Studies" conference ever held in Canada, coverage of the recent "Three Korean Masters" series, the "Mizoguchi the Master" series, the retrospective on Mohsen Makhmalbaf and a potpourri review of Asian films. Enjoy.