Preview: Canadian Films at Fantasia 2021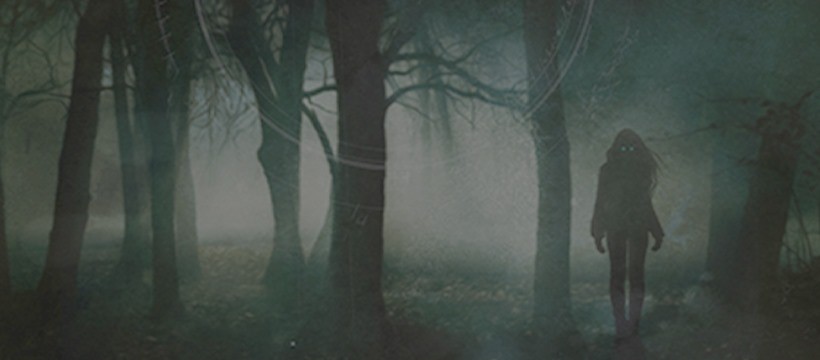 Over its 25-year history, Fantasia has gone from a festival with virtually no interest in Canadian cinema to a significant platform for it, particularly the work of Montreal filmmakers. This year's lineup includes nine new Canadian feature films, one of them a Japan-Canada co-production, along with a medium-length film, and a couple of vintage Québécois productions pulled from the vaults. While this is a lower number than it has presented in the past, the festival, like the domestic film industry, is still recovering from the effects of COVID-19. The relatively low number of Canadian features is also made up for by Fantasia showing a staggering 111 short films by domestic filmmakers.
The highest profile screening by far is the Quebec-made zombie flick Brain Freeze, directed and co-written by Julien Knafo, which will have its world premiere as this year's festival opener. Billed as a horror comedy, it features a golf club for the super-rich which hires a sinister biochemical multinational to genetically modify its grass so it can stay open through the winter. To the surprise of no one who has ever seen a zombie movie, the "revolutionary" fertilizer it uses has some unfortunate side effects once it leaks into the local community's water table, transforming residents into zombies programmed to spread the perfect lawn! Caught in the middle between rampaging zombies and government forces intent on eradicating all traces of the outbreak are a quartet of outcasts: a teenage orphan, his one-year-old sister, a survivalist security guard (played by Roy Dupuis, adding some star power to the proceedings), and his infected daughter. One can only assume that all sorts of mayhem follows. It is interesting to note how the film's paranoia touches on a number of contemporary themes, including plague, environmental damage, irresponsible multinational corporations, the dangers of genetically modifying nature, an arrogant elite literally fenced off from the larger population, a ruthless government, and, of course, golf courses as touchstones of social conflicts. All in all, if it lives up to all the hype surrounding it, this could turn out to be a worthy successor to Blood Quantum (2019), Quebec's last great zombie film.
Trailer: https://www.youtube.com/watch?v=tx0VAhbpGpM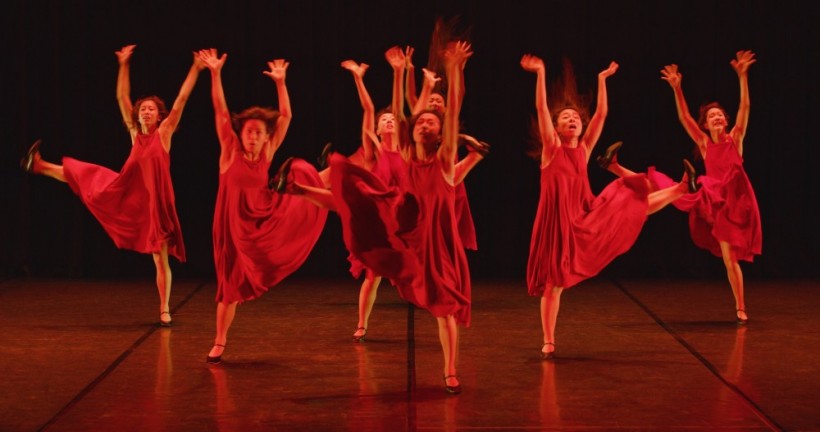 Dreams on Fire is a vibrant Japanese dance film written and directed by Montreal-born filmmaker Philippe McKie that takes the audience on a tour of a variety of Tokyo subcultures, notably the dance, music, and fashion scenes. You can read about the film in detail in an interview with McKie elsewhere in this issue.
Trailer: https://www.youtube.com/watch?v=xSwQyjWg4Sw
Possibly the most intriguing English-language entry is the religious-themed horror film The Righteous, the feature film debut of Newfoundland writer-director Mark O'Brien. Described by critic Justine Smith as "one of the year's most thrilling genre discoveries," it stars Henry Czerny as a former Roman Catholic priest who leaves the church to marry and start a family, only to have his child die and his reality upended by a visit from a mysterious stranger (played by O'Brien himself). Casting Czerny as an ex-priest is a very interesting choice by itself, considering that the intense, gifted actor's most memorable role was as the pedophile religious brother and orphanage director in the classic docudrama The Boys of St. Vincent (1992). Having him play this role in a Newfoundland drama can only be deliberate. Which is a good thing.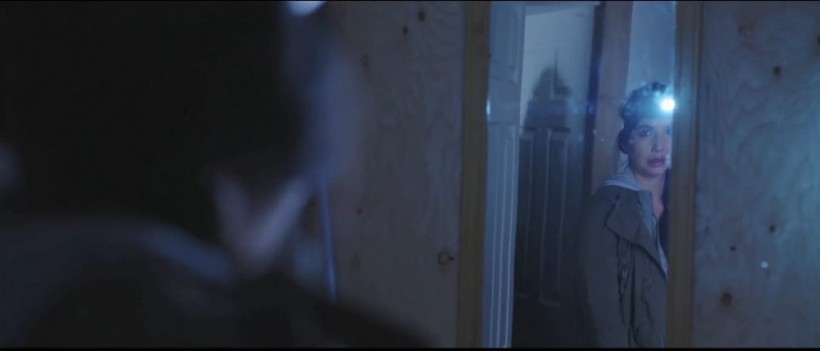 Filmed in Bragg Creek, Alberta, Don't Say Its Name is directed and co-written by Cree filmmaker Rueben Martell, a Saskatchewan native making his first film. It is an eco-thriller set in a snowbound Indigenous community where a corrupt mining company is set on drilling on Native land. After an anti-mining protest leader dies mysteriously, the land itself seems to retaliate against the company and its supporters. It is up to Betty Stonechild, a tribal police officer, and Stacey Cole, a (female) Afghan war veteran to figure out what's going on behind the series of horrific deaths. The growth in Indigenous filmmaking over the past decade or so in a wide variety of genres and styles has been one of the most promising developments in Canadian cinema. In particular, Jeff Barnaby's Blood Quantum seems to have opened up possibilities for genre filmmakers with political agendas to tap into rich Native traditions to make their points and provide some thrills.
Clip: https://www.youtube.com/watch?v=xFzp7m8iDDA

The prize for best title among the Canadian entries is We Are the Menstruators, a documentary about Montreal native Nadia G (doing double duty as co-director), who decides to quit her unfulfilling job as a celebrity chef to follow her dream of becoming a punk rock singer. The film follows the tour of Nadia and her Riot Grrrl band The Menstruators. This is apparently the first comedy rockumentary about an all-girl band. If that's true, it's certainly a gap that needs filling.
Trailer: https://www.youtube.com/watch?v=S-9LiCwvq3Q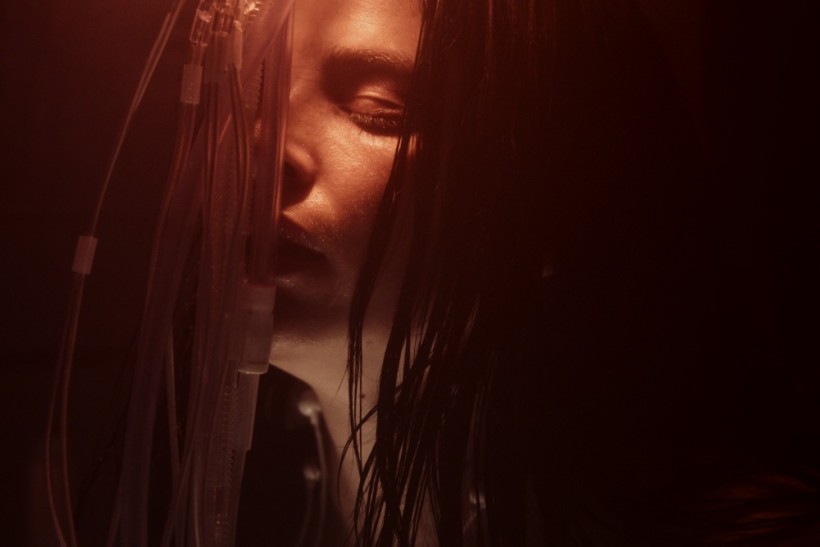 Fantasia veteran Seth A. Smith returns with the experimental Tin Can. The director of several short films, Smith's first feature, Lowlife (2012), premiered at Fantasia before going on to win the Audience Award at the Atlantic Film Festival. His second feature, The Crescent (2017), debuted at TIFF's Midnight Madness and had a successful run on the festival circuit. The laconic description on the Fantasia website ("A parasitologist wakes up in a tin can, as a fungal infection ravages the world") is not particularly helpful for this, his third feature, but it's reasonable to expect some lo-fi, surreal horror.
Trailer: https://www.youtube.com/watch?v=yCjXMDRe2ko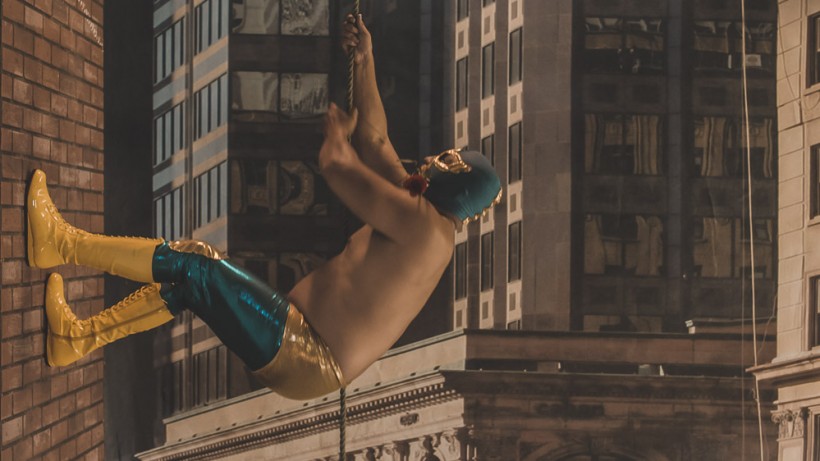 A different kind of surreal goings on show up in the goofy mockumentary Opération Luchador, a comic tribute to the bizarre Mexican 1960s subgenre of lucha libre films, featuring masked professional wrestlers and their low budget adventures battling mummies, vampires, aliens, spies, and various other baddies. Several of these films featuring the heroic Santo were shown in Fantasia's early years and possibly inspired Québécois writer-director Alain Vézina to create this tale of a masked Mexican wrestler, known here as The Golden Angel, who is given the task of battling the spread of Nazi influence in South and Central America on the eve of World War II. Vézina, who teaches at CEGEP Saint-Jérôme, has previously directed two low budget horror films, La morte amoureuse (2010) and Le scaphandrier (2015), along with several documentaries, has experience at both making real documentaries and cooking up low budget thrills, an encouraging combination given what he is trying to pull off here. And remember, it's all still classified Top Secret!
Trailer: https://www.youtube.com/watch?v=91oCNm3XeDU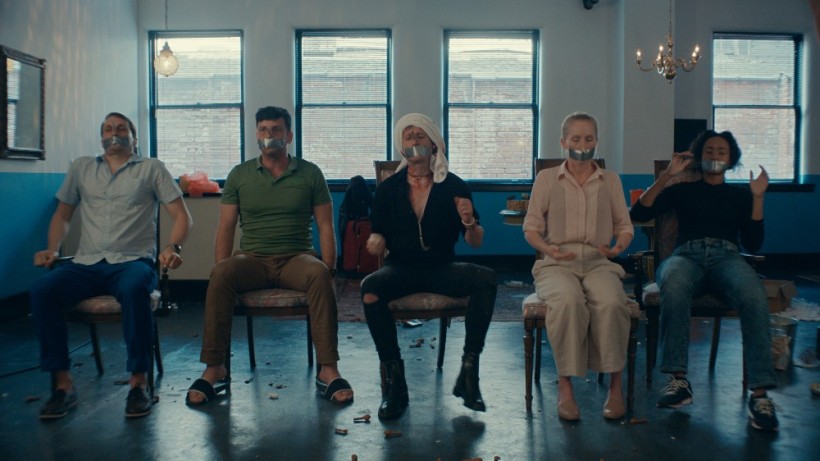 A testament to the eclectic nature of Fantasia these days is Stanleyville, a dark comedy from writer-director-actor Maxwell McCabe-Lokos. An oddball tale about a downtrodden office worker who believes she is leading a meaningless life until, one day, she abandons her old life and identity to enter a mysterious contest where she is locked into a room and put in competition with a group of eccentric strangers. Given that it's a comedy, it probably does not turn into a Cube sequel, but presumably remains a huis clos comedy (if this were television, you might call it a "bottle episode"). This is the only one of the Canadian productions (so far) to have secured a distribution deal for the U.S., and the indie distributor Oscilloscope Laboratories has announced it will be shown in cinemas south of the border this winter. McCabe-Lokos, its director and co-writer, has had a long-ish career in film. Although he does not appear in Stanleyville, he has primarily been an actor, with nearly 50 film and television acting credits. Highlights include appearances in Lars and the Real Girl (2007), The Incredible Hulk (2008), and Bruce McDonald's The Husband (2013), for which he was nominated for Best Actor by the Vancouver Film Critics Circle. Since taking up directing, he has made the shorts Ape Sodom (2016) and Midnight Confession (2017), which were praised for their sharp, witty dialogue. Stanleyville is his feature debut.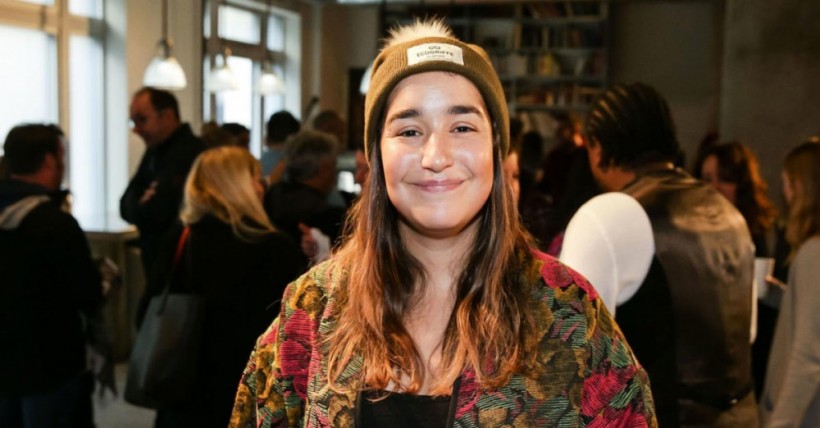 Maria, a slice-of-life comedy about a substitute teacher at a Montreal high school, would once upon a time have been considered an even less likely film than Stanleyville to show at Fantasia. But times have changed, and the spotlight is on this brainchild of Mariana Mazza, who co-wrote the script as well as playing the title character. Mazza, a popular Montreal comic who is probably best known to the wider public as the police computer whiz MC from Bon Cop Bad Cop 2, has declared that although her new film is supposed to be funny, it will deal with the dark side of high school and the associated social issues that come with it, which sounds kind of intriguing. The film is directed by Alec Pronovost, who previously collaborated with Mazza when he directed the TV special Femme ta gueule, an adaptation of Mazza's most recent stage show.
Trailer: https://www.youtube.com/watch?v=b4Um9RHGgxA
The last of the new films is The Contenders, a 44-minute documentary about a group of friends who take part in a virtual wrestling federation. There's not a lot more information out there about this one, but the writer-director, Jean-Paul Botelho, has directed two shorts, The Soundcatcher (2016) and Bloodtears, which have won film festival prizes.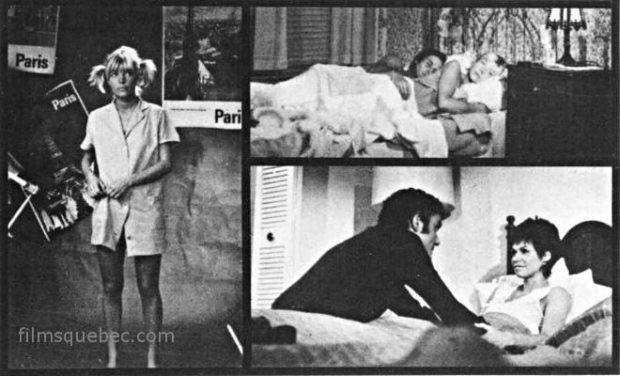 There are also two revivals of films from Quebec's cinematic history. The first is the largely forgotten film Finalement, a 1971 comedy-drama about a waitress who becomes a model and singing star after meeting a photographer from France. Clearly intended to be one of the string of popular sex comedies from the late '60s/early '70s known variously as films de fesses ("ass films") or "Maple Syrup Porno," the original director on the project was none other than Dénis Héroux, director of Valérie, which had kicked off the cycle of films in 1969. So, it's a curio in which you can expect some mild sexual content and (very) broad humour to accompany a plot which was apparently lifted from Pygmalion. The upside is it features, as all these films do, images of life in the Montreal that was, c. 1970, a bunch of musical performances from the era's pop stars, notably Michel Pagliaro, and an appearance from Monique Mercure. The director was Richard martin, best known for either (depending on your age and the kind of films you like) for the semi-classic Les beaux dimanches (1974) or seasons two and three of Lance et compte. Throw in that it was the only film being shot in Montreal during the October Crisis, and it becomes something of a must-see.
Trailer: https://www.youtube.com/watch?v=qJRAzeFE6ac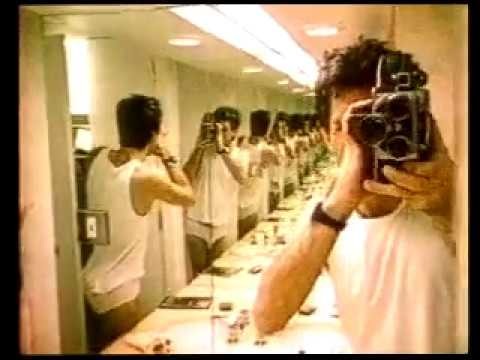 The second vintage Quebec film is also about a photographer, although it's a more substantial film, one of the best from Québécois auteur Robert Morin, best known for stylized gangster film Requiem pour un beau sans-coeur (1992). The film being shown this year is Yes Sir! Madame (1994), a nationalist political satire in which a hapless nobody (played by Morin) relates the story of his life. As in other films by Morin, this is largely told through a series of unreliable media images which are constantly undermined and questioned. The narrative, in which the "hero" goes from car salesman to strip club host to Conservative M.P. mixes home movies, news footage of Brian Mulroney, blank screens, audio effects, and shots of the narrator/protagonist downing beers and becoming increasingly insane is a genuinely intriguing film. Plus, it's got some funny bits.
Trailer: https://www.youtube.com/watch?v=3G22xwhaces
Whatever else you might say about this group of films, the festival has done a great job of getting features from different regions of the country, with a good portion from Quebec, and in a wide variety of genres and styles. As for the shorts, the quality is always variable, but there are also always some gems. I recommend taking a chance on a few. You might just be surprised by how much wit, craft, and intelligence can be found in some of them.