Yes, There Is a Montreal Film Festival (Sort of) – and Here Are Some Recommendations
August 25-September 5, 2016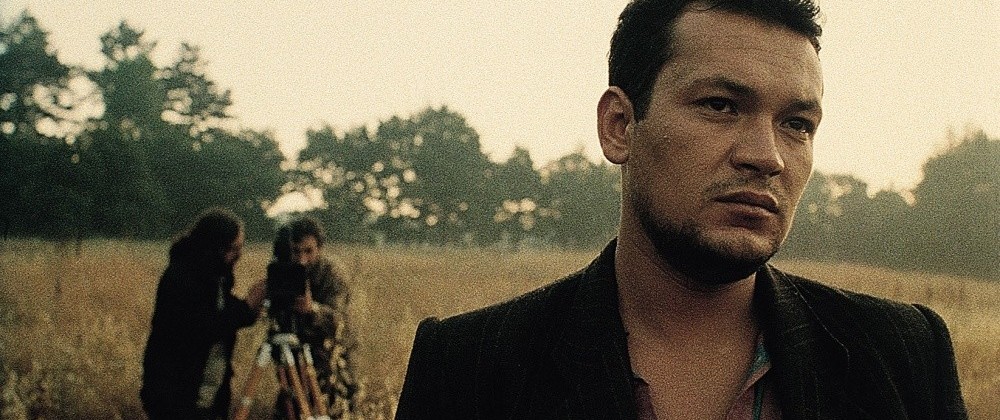 It is hard to conceive of a film festival receiving worse publicity than the 40th edition of the Montreal World Film Festival, but even though the loss of the Cineplex Forum has forced organizers to drop over 70 films from the schedule and limit the remaining films to a single screening each, there is still a festival going on. And some of the films on offer look interesting. While the programming can be notoriously spotty, there are almost always gems to be found if you're willing to roll the dice.
With that in mind, and remembering there are no guarantees in this life, here are some of the films that look like they're worth taking a chance on:
Kaili Blues
1. Kaili Blues (Bi Gan, China) This is probably the must-see film of the festival, having won numerous awards on the festival circuit and received rave reviews from around the world. It has been specifically praised for its spectacular photography, as well as for a 40-minute long take in the middle of the film. Intriguing, to say the least.
2. As Far As the Eye Can See (David Franklin, USA) A gently observed slice of life from small town Texas, involving a former piano prodigy looking to reinvent his life. The director, who has accompanied his film to Montreal, assured me the film is worth watching. He may be biased, but, based on the trailer, I think he may well be right.
Catch the trailer:
As Far As The Eye Can See — Official Trailer from As Far As The Eye Can See on Vimeo.
3. Everybody Happy (Nic Balthazar, Belgium) The premise, about a standup comedian who hears voices, doesn't necessarily sound promising, but it's in the hands of Nic Balthazar, the Belgian director who had such a huge success at the 2007 festival, winning festival and audience awards, and a 20 minute ovation from the audience.
4. The 4th Company (Amir Galván Cervera and Mitzi Vanessa Arreola) Amazingly, this story of inmates in a high security prison who are members of a jailhouse football team who also happen to rob banks and act as a death squad in the employ of Mexico City's chief of police, is based on fact. Not for the squeamish ("the body count is horrendous," according to the review in Variety), but if you're feeling like taking a break from art films . . . The film is apparently very popular in Mexico, where it has won several awards.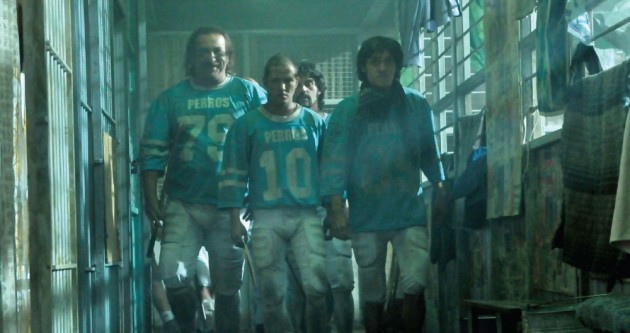 The 4th Company
5. Kasaba (Nuri Bilge Ceylan, Turkey) The first feature film by Nuri Bilge Ceylan, director of the remarkable films Distant and Once Upon a Time in Anatolia. As he is currently one of the most prominent filmmakers in the world, I'm more than a little curious about his early work. Preceded by Ceylan's first film, the 20 minute long Koza. This was intended to be part of a salute to Turkish cinema. Although this section has been slimmed down, other Turkish films that look interesting are The Coop (Ufuk Bayraktar), Dust (Gözde Kural), and We Were Dining and I Decided (Görkem Yeltan).
6. The End of a Beautiful Era (Stanislav Govurukhin, Russia) An award-winning period piece that, unusually, seems to take a critical look at the Soviet-era occupation of Estonia. Shot in beautiful black and white.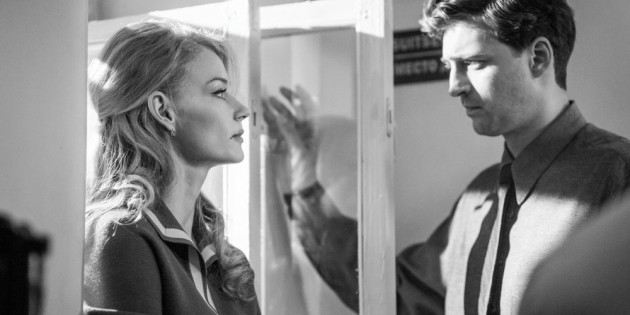 End of a Beautiful Era
7. Tiger Theory (Radek Bajgar, Czech Republic) Drama laced with dark comedy about a veterinarian in his 60s who decides he needs some drastic changes in his life. The star, Jiri Bartosky, is one of the Czech Republic's best known actors.
8. Dyamper (Mes De Guzman, Philippines) Three average joes get tangled up with mobsters. This one is billed as a "quirky tale" that uses thriller and social realist drama tropes to comment on millennial attitudes. Okay, they have my attention.
9. My Hindu Friend (Hector Babenco, Brazil) The travails of a dying film director, presumably made by a dying film director. Hector Babenco is probably most remembered for the Oscar-winning Kiss of the Spider Woman (1985), but he's had a long filmmaking career. At his best, as with Pixote (1981) and Carandiru (2003), he was a truly impressive director, and that's good enough for me to be curious about his final film, particularly as he seems to have directed his own testament. Willem Dafoe is expected to be on hand to introduce the film.
10. Good Morning Show (Ryoichi Kimizuka, Japan) Mix of comedy and drama from Ryoichi Kimizuka, a scriptwriter turned director known for his slick, entertaining, and very popular (at least in Japan) films.
11. Rabidity (Amir Ahmad Ansari, Iran) Thriller concerning a dangerous game of cat and mouse between a couple of small time crooks and a powerful gangster. Although most of the Iranian films that make the festival circuit tend to be austere dramas (and often very good ones), it's always intriguing when something resembling a genre film sneaks through.
As it looks increasingly likely that this will be the last version of the Montreal World Film Festival (at least in this guise), I thought I would offer a partial explanation of why I have always had a soft spot for it and, despite the severe criticism he has deservedly received for this year's problems, even for Serge Losique himself. For one thing, I must have seen nearly 1500 films at this festival over the past 30 plus years, and many of them great. Before the Festival de Nouveau Cinema became a major presence and long before Fantasia had even been thought of, the World Film Festival was there, and it inevitably had a major influence on my taste. Just to give an idea of what I'm talking about, here is my tip of the hat, in the form of a sliver of the films I saw at this festival:
Rembetiko (Costas Ferris, Greece)
Condores no entierran todos las dias (Francisco Norden, Colombia)
Anne Devlin (Pat Murphy, Ireland)
Man of Flowers (Paul Cox, Australia)
My First Wife (Paul Cox, Australia)
My Left Foot (Jim Sheridan, Ireland)
Justice Denied (Paul Cowan, Canada)
Dans le ventre du dragon (Yves Simoneau, Canada)
J'ai été au bal (Les Blank, USA)
The Krays ( (Peter Medak, GB)
December Bride (Thaddeus O'Sullivan, Ireland)
The Commitments (Alan Parker, Ireland)
Gas Food Lodging (Allison Anders, USA)
The Stranger (Satyajit Ray, India)
Sumo Do, Sumo Don't (Masayuki Suo, Japan)
La vida es una sola (Marianne Eyde, Peru)
Remote Control (Oskar Jonasson, Iceland)
Novia que te vea (Guita Schyfter, Mexico)
Rebels of the Neon God (Tsai Ming-liang, Taiwan)
Bandit Queen (Shekhar Kapur, India)
Burnt by the Sun (Nikita Mikhalkov, Russia)
Total Balalaika Show (Aki Kaurismaki, Finland)
Barcelona (Whit Stillman, USA)
Angel Dust (Sogo Ishii, Japan)
Clerks (Kevin Smith, USA)
Ordinary Hero (Michele Placido, Italy)
Kristin Lavransdotter (Liv Ullmann, Norway)
The Taebaek Mountains (Im Kwon-teak, South Korea)
Flamenco (Carlos Saura, Spain)
The Kingdom (Lars von Trier, Denmark)
Chungking Express (Wong Kar-wai, Hong Kong)
Frank and Ollie (Theodore Thomas, USA)
Irma Vep (Olivier Assayas, France)
La seconda volta (Mimmo Calopresti, Italy)
Village of Dreams (Yoichi Higashi, Japan)
Bandwagon (John Schultz, USA)
Eldorado (Charles Binamé, Canada)
Signing Off (Robert Sarkies, New Zealand)
Happy Together (Wong Kar-wai, Hong Kong)
The Last Bus Home (Johnny Gogan, Ireland)
Drinking Crude (Owen McPolin, Ireland)
The Scottish Tale (Mackinlay Polhemus, USA)
Life Is Beautiful (Roberto Benigni, Italy)
Postmen in the Mountains (Jianqi Huo, China)
My Best Fiend (Werner Herzog, Germany)
Genghis Blues (Roko Belic, USA)
Innocence (Paul Cox, Australia)
Hochelaga (Michel Jetté, Canada)
Faithless (Liv Ullmann, Sweden)
The Soul's Haven (Riccardo Milani, Italy)
Le Fabuleux destin d'Amélie Poulain (Jean-Pierre Jeunet, France)
Under the Skin of the City (Rakhshan Bani-Etemad, Iran)
Kontroll (Nimrod Antal, Hungary)
How Much Further? (Tania Hermida, Ecuador)
Trouble Makers (Cao Baoping, China)
Samoan Wedding (Chris Graham, New Zealand)
Aislados (David Marques, Spain)
Baptism of Blood (Helvecio Ratton, Brazil)
Bliss (Abdullah Oguz, Turkey)
Dear Zachary: A Letter to a Son About His Father (Kurt Kuenne, USA)
The Investigator (Attila Galambos, Hungary)
Pachamama (Toshifumi Matsushita, Bolivia)
Villa Amalia (Benoit Jacquot, France)
Press (Turkey, Sedat Yilmaz)
Material (South Africa, Craig Freimond)
Mariachi Gringo (US, Tomas Gustafson)
Come to My Voice (Huseyin Karabey, Turkey)
Os fenomenos (Alfonso Zarauza, Spain)
Heart of Lightness (Jan Vardoen, Norway)
Prabellum (Argentina, Lukas Valenta Rinner)
And loads more . . .