WFF 2014: A Preview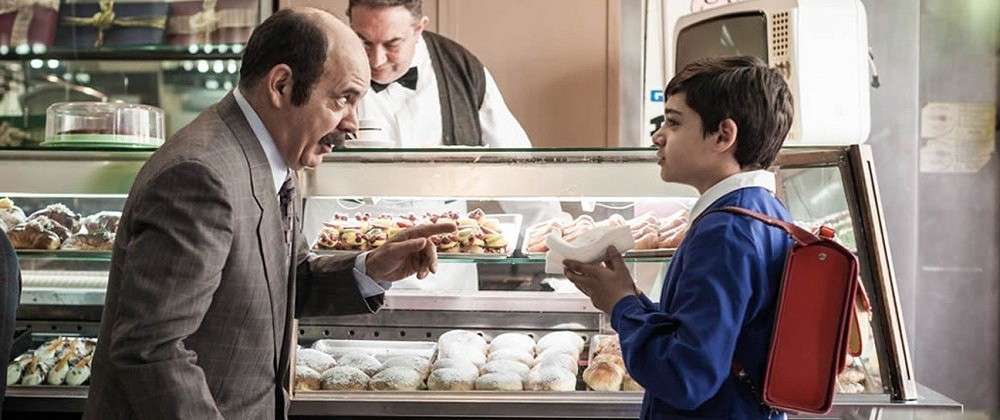 The 38th Edition of the Montreal World Film Festival holds its opening screening August 21, and runs through Monday, September 1. Because this festival often features lower profile films and lesser known filmmakers, with 51 of the 160 feature films on offer coming from first time directors, some research is recommended before making your selections, as is seeking out word of mouth recommendations from fellow festival goers. This is not to say there aren't good films being shown. Although the programming can be maddeningly erratic, there are always good films to be seen at the WFF, some of them gems. And because they are lower profile films, this is often the only chance for Montrealers to see them. The trick is to find them, and while there are no guarantees, here's a list of films that look promising:
1. Of Horses and Men (Benedikt Erlingsson, Iceland). For a sparsely populated country, Iceland has produced an astonishingly high number of quality films over the past 30 years (several of them directed by Official Competition juror Fridrik Thor Fridrickson, and it's a pity they aren't showing some of his as a tribute). Online reviews are mostly positive, though quite a few critics comment on the darkness of the humour and the offbeat subject matter, which deals with the affinities between humans and horses. But if black humour and quirky content are your cup of tea . . .
2. Healing (Craig Monahan, Australia). Monahan's previous two films, The Interview (1998) and Peaches (2004), played at the WFF. I liked both of them quite a bit, so I'm looking forward to his new one. Like them, this stars Hugo Weaving, fondly remembered for his turn in Priscilla, Queen of the Desert, although I guess he's most famous for The Matrix and Lord of the Rings films.
3. Come to My Voice (Huseyin Karabey, Turkey). This is a film detailing the oppression of Kurds in Turkey, and winner of the People's Choice Award at the Istanbul Film Festival. There are a bunch of excellent reviews online, including from Variety, who describes it as a "beautifully crafted" drama.
4. No Man's Land (Ning Hao, China). An action comedy featuring several of China's most popular stars and a big hit in its home territory. Mind you, popular Chinese can be terrific, but it can also be terrible, so this one is even more of a risk than the others on the list. I should add that this year's festival has several Chinese films that have generated positive buzz, and might well be safer bets than No Man's Land (though none were as popular with the domestic Chinese audience), so also look out for The Great Hypnotist (Leste Chen), Ice Poison (Bing Du) and Black Coal, Thin Ice (Diao Yinan).
5. Jack Strong (Wladyslaw Pasikowski). Spy film set in 1970s Cold War Poland, on the eve of the Solidarity uprising and martial law. Based on a true story, for what that's worth, but for those interested in political thrillers and that historical period, it's definitely intriguing and has received some very strong reviews.
6. The Mafia Only Kills in Summer (Pierfrancesco Dilberto, Italy) The writer-director-star, known as "Pif", is a prominent TV personality in Italy, oddly enough famous both as a comic and as a serious journalist. This film apparently picks up on both sides of his persona, mixing elements of romantic comedy and pratfall humour into a tough gangster film about the Mafia's hold over Italy.
7. Closer to the Moon (Nae Caranfil, Romania). Heist film set in 1950s Romania, where a police officer joins up with his former WWII Resistance colleagues to pull off a robbery while pretending to make a movie about their wartime exploits. It sounds irresistible, so I won't bother trying to resist.
8. For the Love of Poe (Nils Oliveto, Canada). CanCon time. The Canadian films this year are all wild cards, with little advance information available on any of them. It's hard to tell from the catalogue what the film is about, other than there is an Edgar Allan Poe connection, which could be a good starting point. Plus the writer-director, Nils Oliveto, hails from Greenfield Park, for those looking for a hometown director to cheer for. Two documentaries that also have local connections are Sustainable Development, co-directed by Concordia grad Michelle Moore, and, for those with strong stomachs, Sex, Fame & Murder: The Luke Magnotta Story. Other Canadian films that look like they may be worth taking a chance on are slacker comedy Ben's at Home (Mars Horodyski) and Danish-Canadian-US coproduction Copenhagen (Mark Raso).
9. Mateo (Maria Gamboa, Colombia). A gritty tale set in an urban slum where a teenager who makes his living as a small time hood is given the job of infiltrating a theatre company to spy on the members' political beliefs.
10. Tears of the Black Tiger (Wisit Sasanatieng). And finally here's one I've actually seen and can strongly recommend as a riotous and thoroughly enjoyable explosion of colour and music and violence and wild plotting that mixes Hollywood westerns with Asian melodrama and just about everything else you could think of. It's showing in the "Tribute to Michael J. Werner" section, along with Wong Kar-wai's The Grandmaster, which offers those who missed it a nice chance to catch it on a big screen. There's also a tribute to Alain Resnais and, of course, anybody who hasn't seen Hiroshima, mon amour or Mon oncle d'Amérique probably really should.