Wealth and Welfare: Louisiana films, and Be Cool, Guess Who, Elizabethtown, Loggerheads, 9 Songs, Cote D'Azur, 2046, Red Eye, Thumbsucker, Proof, and Good Night, and Good Luck, with Congo: White King, Red Rubber, Black Death and The Gospel
Particular people, places, and politics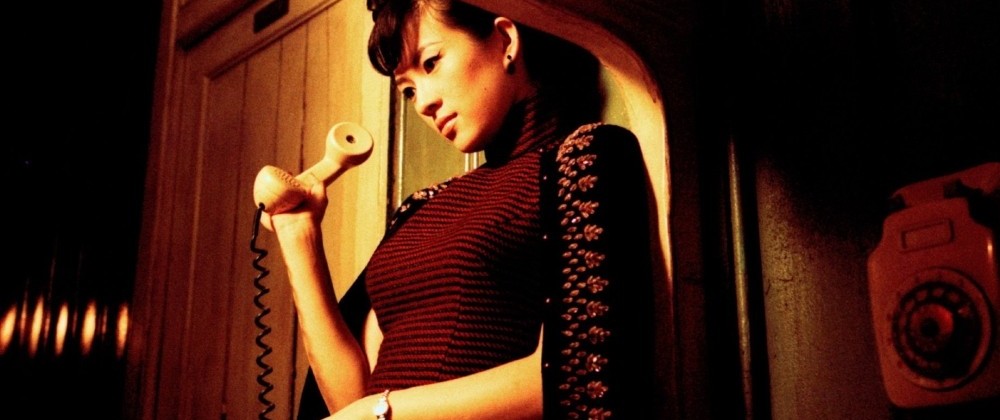 New York. Boston. Philadelphia. Atlanta. New Orleans. Chicago. San Francisco. Each place has its own culture, its own economy, its own environment, and its own politics; and yet, even in America, we rarely know the details of these cities and their people and we know even less about the small towns and villages that surround them. When hurricane Katrina, fragile levees, bad management, and a sordid history led to the flooding of New Orleans, the country and the rest of the world saw a segregation of peoples and a poverty in America that they had not had to face in many years, so much so that it had been forgotten.
Not long after the hurricane hit on August 29, 2005, the New Orleans-born classical and jazz music trumpeter Wynton Marsalis, who is also an arts educator and administrator connected to Lincoln Center in Manhattan, said in a public statement—available on EURweb.com, as of September 6, 2005, when I read it—that "New Orleans is the most unique of American cities because it is the only city in the world that created its own full culture—architecture, music and festive ceremonies. It's of a singular importance to the United States of America because it was the original melting pot with a mixture of Spanish, French, British, West African and American people living in the same city. The collision of these cultures created jazz and jazz is important because it's the only art form that objectifies the fundamental principals of American democracy. That's why it swept the country and the world representing the best of the United States."
The jazz tradition of musical texts given varied interpretations, and of individuality and improvisation in group performance, can be models for social participation and understanding, just as the fact of the city's multiculturalism is evidence that—in cultural terms—sharing is possible. New Orleans is also known for rhythm and blues, and not long after hurricane Katrina hit, in early September a film on that music scene, Make It Funky, was opening in Manhattan, and featured Irma Thomas, Allen Toussaint, and the Neville Brothers. Musicians born in or associated with New Orleans include the great Louis Armstrong, and Sidney Bechet, Buddy Bolden, the Boswell Sisters, Harry Connick Jr., Fats Domino, Dr. John, Mahalia Jackson, Ernie K-Doe, Jelly Roll Morton, Joe "King" Oliver, Lloyd Price, Louis Prima, and Professor Longhair.
New Orleans is the jewel of Louisiana, and is the first place people ask about when they know you were born, as I was, in Louisiana, which has significant agricultural, manufacturing, marine, mining, and fuel businesses (cane, pepper, corn, cloth, seafood, salt, and oil). I have been in New Orleans only a few times, and remember pink flamingoes in a zoo and eating fried crab cakes. Of living in southern Louisiana, I recall going for long walks and also picking pecans, small cherries, and mulberries, fishing, and eating boiled crawfish and crabs. Scenes involving nature and food are most likely to make it into depictions of Louisiana. Ernest Gaines and Walker Percy are two well-known Louisiana writers, and they did better than that in their depictions; and writers born in or connected to New Orleans have included Truman Capote, Lillian Hellman, Elmore Leonard, and John Kennedy Toole.
Many years ago, Robert Flaherty directed a film, Louisiana Story, set in the state and focusing on nature and modern machinery, with a music score by Virgil Thomson and cinematography by Richard Leacock; and upon the film's released, Bosley Crowther of The New York Times (September 29, 1948) described it: "Leisurely it tells a story of a little "cajun" (Acadian) boy who lives in the swamps—the bayou country—of Louisiana and whose life is suddenly filled with wonder and dismay when a great floating derrick is brought in to sink an oil well beneath the muck of the swamps. Slowly the lad makes acquaintance with the drillers who operate the giant machine, instructs them in his brand of magic, and beholds their miracles in turn. He has had an enriching experience with people from the outside world when eventually the well is spudded and the derrick is taken away."
The state has been featured in other films for theater and television, such as Albino Alligator, The Autobiography of Miss Jane Pittman, The Big Easy, Blaze, Bonnie and Clyde, Dead Man Walking, The Fugitive Kind, A Gathering of Old Men, Highway 61, Interview with the Vampire, JFK, King Creole, The Pelican Brief, Pretty Baby, Storyville, Suddenly Last Summer, and WUSA. (Tim Reid's television series "Frank's Place" was set in New Orleans.) Sounder, Eve's Bayou, and Schultze Gets the Blues are, probably, my favorite films set in the state; and there is a difference of time and class between the first two films starring African-Americans, with Sounder focusing on poor sharecroppers, set in the 1930s, and made in the early 1970s, and Eve's Bayou about a doctor, his glamorous wife, their two daughters, and his clairvoyant sister, set in the 1960s, and made in the late 1990s, with Schultze Gets the Blues, a German film set in contemporary times and released in America earlier this year, 2005, actually giving a tourist view of the state, one that makes it easier to like the culture than if one actually recalls incidences of poverty and racial discrimination read about, seen in films, or worse, lived. One of the images people have of Louisiana is of political corruption, and I remember a report quoting one politician, four-time Louisiana governor Edwin Edwards, saying that the only way he'd be rejected by his constituents is if he was found in bed with a dead girl or a live boy. Often the primary public image of Louisiana is one of carnival—Mardi Gras. It may be a bitter coincidence that not long before hurricane Katrina people were talking about how Louisiana, especially New Orleans, was becoming one of the preferred sites for filmmakers. An August 21, 2005 article by John Hill in The Shreveport Times reported, "The value of film productions shot in Louisiana has gone from $20 million in 2002, the year the state enacted a film industry tax incentive program, to nearly $625 million in productions this year." The state's tax credits include twenty-five percent of production costs for expenditures in Louisiana, including the building of stages for film and sound production and also editing shops, and additional rewards for hiring Louisiana residents. The article reports that there was talk of probable investments in multi-million dollar Louisiana soundstages by various companies. A Denzel Washington film was being filmed in New Orleans when the hurricane hit; and one film starring Ashley Judd and another involving Lou Gossett were planned. The hurricane hit August 29, 2005; and the next day, on August 30, 2005, The Los Angeles Times reported that—while twenty-seven theatrical and television films had been made in the state the previous year—the hurricane would likely affect near-future productions. The chief economist of the Los Angeles County Economic Development Corp. was quoted as saying, "This is probably going to put them out of competition for a while."
Wynton Marsalis also said in his public statement about the hurricane's aftermath: "In a country with the most incredible resources in the world we need the ingenuity of our best engineers to put the cultural heart of our nation back together. To put it together with 2005 technical expertise and with 2005 social consciousness, which means without accommodating the ignorance of racism and the deplorable conditions of poverty, and lack of education that have been allowed to fester in many great American cities since slavery."
Much has been made of the abandonment of New Orleans residents, particularly the poor, who could not afford to leave the city and had no place to go. People waited days for food, water, transportation, and other help; and were reprimanded when they entered stores to gain food staples and other supplies. There were scenes broadcast on television of flooded neighborhoods, of corpses floating by in the moving water, of people wading through water on their feet and in boats and on doors, of people pushing carts with their belongings. These were stark images of devastation, need, and suffering, images often worse than that of any American film that had preceded them. All we've seen before acts as preparation for what we might see in the future, but few people were ready for these images not of fiction characters but recognizably real people—and some of these people, and most of them black, were the kind, without education, glamour, or money, that many otherwise would have turned away from: and that may have been part of the unspoken nature of the anger and sadness that attended these images, knowing that one's own indifference was reflected in government indifference. One's own indifference now, for the moment, had been broken and overwhelmed. Why weren't buses used to take the elderly, the ill, and the poor out of the city? Why weren't provisions made for food and water and health care for those who remained in the few established shelters? Why was that neglect allowed, after The New Orleans Times-Picayune had done a series in year 2002 that predicted that as many as 100,000 residents could be stranded if a bad hurricane hit the city, which is below sea-level and has been described as having the shape of a bowl or saucer? Didn't the legendary floods of 1927 and 1965, in which it was reported that the levees were breached intentionally so that the lands and homes of the poor were flooded instead of the business and wealthier areas, act as warnings? (Was there an intentional breaking of the levee this time, sacrificing the poor ninth ward on behalf of the better known business and entertainment areas?) Some religious conservatives—not a meteorologist or engineer among them—attributed the hurricane's touchdown in New Orleans to an expression of divine wrath in response to the decadence of the city, signified by a gay celebration scheduled for the early September Labor Day weekend. Blame went back and forth between government agencies and officials for the inept handling of the residents' post-hurricane needs; and residents were being referred to by journalists as refugees. Were the Homeland Security's Federal Emergency Management Agency and its incompetent leader Michael Brown to blame? Was President George W. Bush, Louisiana governor Kathleen Blanco, or New Orleans mayor Ray Nagin to blame? Why did having a woman governor and black male mayor not unlock the compassion or efficiency of government agencies? While the politicians gave interviews and speeches, and rumors about various crimes from theft to rape to murder ran wild in newspapers and on television and the internet, ordinary citizens helped each other to higher ground and to food and water. Nurses and doctors and fishermen and church members and neighbors gave aid. Other Louisiana towns immediately set up charities, accepting donations of clothes, food, and money, and offering shelter, with schools waving the immediate need for records and transcripts. Cuba and Venezuela and a few other countries offered help that was, shockingly, refused. (Castro's Cuba had evacuated more than a million people from Havana when it was threatened with hurricane.) When the Louisiana governor said that troops would be sent to New Orleans to protect property, many people were outraged by such a priority. Congress passed a multi-billion dollar aid package, and an announcement was made that no-bid contracts to rebuild were being given to companies with ties to vice-president Cheney and the Bush administration, despite criticism of how such contracts had been managed—with allegations of exorbitant overcharging and incompetence—in the past in places such as Iraq. A week went by without official help from the Federal Emergency Management Agency (FEMA) and more than six weeks following the hurricane, even after the resignation of Michael Brown, there remained many complaints about FEMA's ongoing handling of the crisis.
Brutality, indifference, paranoia, and suspicion have attended matters of class and race in America; and this was so with the hurricane—and some people wondered if the levees were intentionally breached to flood the poor and spare the commercial landscape and if the slow response time was determined by who the people in need were, unvalued citizens. It had happened before; and some people said that it—the neglect, in other ways—had been happening every day. "As we clear away the debris of a hurricane, let us also clear away the legacy of inequality," said President George W. Bush ("Bush Vows…," New York Times, September 15, 2005). No one expects him to become like presidents Franklin Roosevelt or Lyndon Johnson, who created visionary programs that helped the poor, including blacks, but President Bush was forced to admit "We have a duty to confront this poverty with bold action" ("Amid the Ruins…," New York Times, September 16, 2005). Does duty only begin when other people know what you should be doing (when the world is watching)—or when you know?
Not knowing that areas of New Orleans had been intentionally flooded in the past, I had been skeptical about accusations that the levee had been intentionally subverted, attributing this to reflexive paranoia, though I know, as someone else once said, that conspiracy theories are often the explanations for reality of people who know something is wrong, know it's not accidental, but do not have the facts or intellectual resources to adequately explain it. However, I was taken aback when I read an article in New York's Newsday, originally from The Washington Post, that reported that though the Army Corps of Engineers "has said that Katrina was just too massive for a system that was not intended to protect the city from a hurricane greater than Category 3, and that the floodwall failures near Lake Pontchartrain were caused by extraordinary surges that overtopped the walls," engineers and scientists at the Hurricane Center of Louisiana State University "have concluded that Katrina's surges did not come close to overtopping those barriers. That would make faulty design, inadequate construction or some other combination of the two the likely reason why levees were breached" ("Levee breach causes called to task," Newsday, September 22, 2005). Was it true that there was a hole below water in the levee wall, as one visiting journalist reported (Playthell Benjamin, New York's WBAI radio), and was this made by a barge that had been docked in the lake nearby—or by the explosion that some people thought they had heard and told the radio reporter about (was the sound of the barge hitting the levee what they heard)?
All of that was too much for most people to think about; and many people felt concern for human suffering and wanted to contribute and didn't want their contribution misused (well-known charities have collected more than a billion dollars, and several of these charities have been known to spend contributions on administrative costs rather than on the needy). Some people worried about the cultural loss. An Associated Press writer, Gillian Flaccus, writing September 7 in an article appearing on an AOL site, said that "Creoles who live thousands of miles from the bayous of southern Louisiana suddenly find themselves uncertain ambassadors for a city—and a way of life—that is endangered." Gillian Flaccus wrote about Creole people in Los Angeles, their move from Louisiana after the last century's second world war in search of jobs and opportunity, and their longstanding get-togethers for friendship, food, and zydeco music; and how time, not only the hurricane, has threatened the cultural inheritance. What is that inheritance? Creoles have, as some people know, ancestry that is African, French, and Native American (the Choctaw, Chickasaw, Natchez, and Chitimacha lived in Louisiana); and early Africans in Louisiana were Malinke-speaking Bambaras, and also Wolofs and Sereers. (The Native Americans and Africans, whether taken as friends or as servants and slaves, were fundamental to the survival of white settlers in Louisiana, many of whom received the charity of natives for years after their arrival.) Some of the descendants of Africans have done well; and some have not, having known decades of negative discrimination and mistreatment—and that disinheritance will likely make its way into a film documentary on hurricane Katrina's impact, perhaps in the one Spike Lee has said he wants to make. The inheritance the Creole people and Marsalis spoke about—in the French language, in food such as crawfish etouffee and shrimp gumbo, in music and rites such as jazz funerals, and in various institutions—is only partly known and is inconsistently celebrated or even evaluated—and that is true of culture in other parts of the country and the world.
***
I recall that last year when many avid filmgoers were saying that it was a good year for movies, I had not thought the year had been exceptional, but now, looking back, I do agree it was a good year for film. I think I have found the films this year, 2005, less diverse, interesting, and satisfying than those of last year, but I do not know what I will think about them six or twelve months from now. I do know that one of things that has made a positive impression on me this year is the tendency of certain films to attempt to deal with particular people in particular locales—Junebug, Broken Flowers, Elizabethtown, Loggerheads, and Thumbsucker come to mind: it is as if filmmakers are trying to give us an America we can believe in as true, as imperfect but humane. There are other films I appreciate for what they provide of an introduction to—or reacquaintance with—certain actors, such as the comedies Be Cool, Guess Who, and Monster-in-Law. A couple of French films reminded me—a little—of what I like about French films: Kings and Queen, 3 Dancing Slaves, and Cote D'Azur, in which indulgences of personality and in pleasure are prevalent. The Island and 2046 offer views of the future that do not encourage anticipation.
Be Cool—which I have tended to think of and refer to as Being Cool, for its cast of unusually attractive performers, including Uma Thurman, Christina Milian, Dwayne "The Rock" Johnson, Vince Vaughn, John Travolta, and Cedric "the Entertainer" Kyles—is a movie, a musical comedy, focusing on creativity, corruption, and crime in the music industry, and it is full of action and people. The movie is not elegant, nor is it as joyful as it might have been, but I liked it. Uma Thurman is effective in dramatizing grief and its inertia following a loved one's death and the movement back to life—and a sensuous response to music in the way she moves her head and later dances with Travolta. The Rock, who is probably miscast as a gay country music singer, is nonetheless smooth charm in a blue suit—handsome, likable, funny; and his enthusiasm and warmth make it difficult for doubt to arise as one watches him. Vaughn—as in Mr. and Mrs. Smith, and Thumbsucker—turns in another dynamic and amusing performance, this time as a rap-influenced white man. Christina Milian as a nubile, rising young singer, and Cedric the Entertainer and Andre Benjamin as part of a rap posse, exemplify reigning powers in the music industry today: on stage, black (and brown, as in Latin) people rule—and it is a rule not without its dangers for artists and audience. Milian, gorgeous, talented, is presented as an innocent sexpot; and the rappers are inclined to violence to achieve their goals: and there's a world of thought and values neither seems familiar with; and so one wonders, are they really in control, consciously, of their destinies?
Judith Scott and Zoe Saldana, who star, as mother and daughter, with Bernie Mac and Ashton Kutcher, in Guess Who, were new to me, and I was glad to meet them—I recognize their styles and sensibilities—cosmopolitan, earthy, feminine, and practical—and as there are few African-American actresses who regularly appear onscreen (I think of Nia Long, Gabrielle Union, Kimberley Elise, Angela Bassett, and Halle Berry), the introduction of Scott and Saldana to me is especially welcome, even in a film such as Guess Who, a rather broad, though not unintelligent treatment, of interracial romance (Saldana/Kutcher) and intergenerational male conflict and bonding (Mac/Kutcher), directed by Kevin Rodney Sullivan. Saldana looks like a black American princess, pretty and privileged, and if she's lucky and gets good parts, she'll develop as an actress, and she just might reign. Films such as Guess Who, which acknowledges social tensions, enacts conflict and resolution, are certainly more respectable than a film that pretends those tensions do not exist, though I do not know that significant consciousness is changed by such a film: especially as the people in this particular film are not the problem. All involved are financially and socially grounded, comfortable, though Kutcher's character has what is probably temporary professional insecurity, and all are basically well-intentioned: these are not cruel or troubled people—and so the real mess of the world is not to be found in the film. Identity is not simply skin color, who a woman or man sleeps with, nor one's bank account; identity is also the nature of perception, the movement of mind, depth of feeling, philosophy: and the first, regarding material and social categories, may be as inevitable as they are shallow, and society prefers we pay attention to those markers as it obstructs and frustrates the more individual, intellectual, and independent ones.
Emmanuelle Devos is able to suggest the confused and the needy—the romantic and dangerous (possibly murderous)—youth of a woman who becomes the kind of confident, glamorous woman who seems without need, without trouble, in Arnaud Desplechin's Kings and Queen, a film that offers one of the more nuanced views of a woman's life and of male-female relationships seen recently. That may be saying a lot in a year that saw strong and varied performances by women, including Radha Mitchell in Melinda and Melinda, Joan Allen in The Upside of Anger, Angelina Jolie in Mr. and Mrs. Smith, Glenn Close in Heights, Embeth Davidtz in Junebug, Sharon Stone and Jessica Lange in Broken Flowers, and Gwyneth Paltrow and Hope Davis in Proof. Jane Fonda's performance may be little more than a manipulation of looks and mannerisms in Robert Luketic's Monster-in Law, in which she co-stars with Jennifer Lopez, but I still found Jane Fonda captivating. I have liked her in so many things over the years that I may be unable to judge her. Here, she plays a world-class journalist who suddenly finds herself unemployed and faced with the working class young woman her son wants to marry; and she disapproves. Lopez—good in Out of Sight and The Cell—has dramatic resources and is still appealing but her character seems designed to be admired—she has several jobs (focused, hard-working is she)—rather than amusing, and Fonda, who performs in what seems a classic comic style—full of large gestures and enthusiastic spirit—is funny. I laughed and my laughter joined that of others in the theater. Jane Fonda's early career began with Tall Story, Walk on the Wild Side, and The Chapman Report, and she appeared in Barefoot in the Park and Barbarella but she began to hit her long stride with They Shoot Horses, Don't They and Klute, having proven herself bright, sometimes brittle, and capable of erotic comedy and piercing emotion, before making Julia, Coming Home, The China Syndrome, On Golden Pond, Agnes of God, Old Gringo, and Stanley and Iris. Jane Fonda's willingness to give herself to the part in Monster-in-Law is the stance of a professional and also an act of generosity.
The land in which Jane Fonda's character in Monster-in-Law has long been an uncrowned queen is less recognizable as a place to be found on a map than as, simply, the land of success, a view that Hollywood film has circulated around the world. The year's more interesting films occur in places that one could expect to find on a map, their people have loves, families, jobs, and the scars to show for them. During one evening I saw both Elizabethtown and Loggerheads, both of which I enjoyed though I preferred the second. There are plenty of appealing qualities in Elizabethtown—almost all of which money can buy, and did. Kirsten Dunst—radiant, quirky, sulkily sensual, and speaking with a regional accent—impersonates a Kentucky girl, Claire, a stewardess, who befriends Orlando Bloom's Drew on a rather solitary flight as he goes from Oregon to Kentucky to take care of funeral arrangements following his father's sudden death and his own business failure. Drew's destination is Elizabethtown, Kentucky, an actual town which is about forty-four miles from the better-known Louisville, and has a population of a little over twenty-three thousand people. Susan Sarandon plays Drew's mother, a woman whose grief is soon sublimated into a quest for new experience. Alec Baldwin is Drew's boss, who fires him. Jessica Biel is Drew's co-worker and sexy girlfriend who distances herself from him after his dismissal. Paul Schneider plays one of Drew's cousins, a musician and indulgent father, Jessie. Baldwin, Biel, and Schneider make strong impressions, creating some of the texture in the worlds in which Bloom's Drew moves; and there are interesting things in the script, written by Cameron Crowe, of Elizabethtown, such as Drew's success as a sports shoe designer and the undependable camaraderie of the corporate atmosphere when that success ends; and the pushiness of Kirsten Dunst's character in her pursuit of Drew, and her suggestion to him that he explore the melancholy of the situation. When Drew goes to the bathroom while on the phone with Claire, he extends the hand with the phone outside the bathroom door and against the wall so she cannot hear his tinkling. Claire and Drew kiss while still resisting their attraction, the kiss interrupted with practical words without either Claire or Drew loosing their swoon. The stubbornness and suspicions of Drew's father's family are believable (it is a stubbornness rooted in love, and the suspicions are of anything different). However, each scene shines with money (cinematography is by John Toll and production design by Clay Griffith, with art direction by Beat Frutiger and set decoration by Robert Greenfield)—and almost everything looks expensive in what is supposed to be a small-town, and a getting-back to-basics movie. We want to pay attention to character, dialog, emotion, and location—but a contrived glow is being continuously pushed on us; and the sentimentality of the film, despite its wit, is insistent. There's unevenness in how some of the scenes play with and against each other. (There may be also too many long-distance and mid-distance shots, though more glossy close-ups of Bloom and Dunst might have provided too great a charge or too much goad to laughter.) The director of the film is Cameron Crowe, who directed Singles, Jerry Maguire, Almost Famous, and Vanilla Sky; and his leading man, Orlando Bloom, exemplifies, unfortunately, some of my principal concerns with the film.
Orlando Bloom is still more of a presence than an actor—though he is capable of fine emotions. He has a delicacy that makes him intriguing and remote. He's a pretty boy—and likable, but I wouldn't describe him as charismatic. In Lord of the Rings, he was given impressively physical things to do (I still recall him shooting arrows from the back of a large, rough moving beast)—and so he was able in that film to embody a force one doesn't otherwise see or sense in his personality. I'm not sure what kind of film would be ideal for him, but we may need to see him struggle and suffer (sometimes his eyes seem small pools of pain): I think we need to see the impact of ordinary reality on him, something this film comes close to providing though not enough. That seems a sadistic wish, I know; and I'm surprised to find myself thinking it, as I do like him and appreciate watching him, as did the small audience of mostly young women with whom I saw the film in a downtown Manhattan theater. However, it was harder to watch Bloom when Paul Schneider was on the screen: Schneider as Jessie seemed energetic, friendly, muscular, nonchalant, flawed, fully in character and fully alive on the screen. Schneider, who was born in Tennessee, and appeared in George Washington and All the Real Girls, immediately reminded me that Bloom was born in England. (I think it was Armond White who commented that Jude Law did not resonant as an American in Cold Mountain.) I wonder if Bloom would do well in interpretations of stories by Henry James or E. M. Forster.
Susan Sarandon—one of her generation's premier actresses, and featured in Joe, The Great Waldo Pepper, The Rocky Horror Picture Show, Pretty Baby, Atlantic City, The Hunger, A Dry White Season, Thelma and Louise, Light Sleeper, Lorenzo's Oil, Little Women, Dead Man Walking, Stepmom, Igby Goes Down, Moonlight Mile, and Alfie—as Drew's mother is able to suggest, in a few minutes, genuine grief for her dead husband and love for her son and daughter, before her character becomes preoccupied with getting on with doing things she never bothered to learn before, such as how to fix a car and tap-dancing. She has a scene when she speaks honestly with her husband's somewhat estranged family—everything is there (dialog, talent, intention) but there's something off in the staging and tone and I think that's the director's fault.
After Kirsten Dunst's Claire gives Bloom's Drew an elaborate map, which Drew will follow from Kentucky to Oregon as he disperses his father's ashes, I thought the trip that Drew takes might be the real reason for the film—an adventure involving a gift of affection and music, a trip to idiosyncratic places, including a large farmer's market and the place Martin Luther King Jr. was shot; however, the map Drew has looks like it was put together by a creative team, not a person, and I thought Drew, at times, handled his father's ashes too casually. Elizabethtown is a beautiful artificial flower.
Loggerheads, a film written and directed by Tim Kirkman, is the real thing, with North Carolina locations—Asheville, Eden, and Kure Beach—that seem like the places people see every day, sometimes appreciating them, sometimes not; and the faces in the film look lived in, and though several of the characters are attractive, theirs is not the beauty of adjusted lights or make-up. The film is about family, and the adoption of children; and it contains a metaphor—regarding the patient, persistent migration of loggerhead turtles, and their recognition of mates and home. The female turtles return to where they were born to lay eggs, and lay the eggs and leave; and many of the turtles do not survive. Loggerheads unfolds in different time frames, with obscure connections involving a years-ago adoption slowly becoming apparent, clear; and for that the film can seem, to me, unnecessarily complicated, though the structure reminds me of the individuality of our lives (we do not always see how our stories are connected to others; also, here, adoption laws keep people apart). The film stars Kip Pardue, Michael Kelly, Bonnie Hunt, Tess Harper, Chris Sarandon, Michael Learned, and Ann Pierce. Kip Pardue is an adopted young man, Mark, who, after trouble with his family over his sexuality, becomes a drifter who has an interest in the lives of migrating turtles, and he meets George, a motel owner, who gives him a place to stay in Kure Beach. George is played by Michael Kelly, a Philadelphia-born but Georgia-reared actor who studied at South Carolina's Carolina Coastal University and appeared in Man on the Moon and Unbreakable. Tess Harper and Chris Sarandon (Susan Sarandon's ex-husband; an actor who has been in Dog Day Afternoon, Lipstick, and The Princess Bride, among other films) are parents very involved in their Eden church. Ann Pierce plays their neighbor. Bonnie Hunt is a woman, Grace, who lives in Asheville and is haunted by a decision made when she was seventeen; and Michael Learned plays her mother.
Kip Pardue seemed familiar to me, though I couldn't recall seeing him in a film. He is boyish, blond, blue-eyed, slim, and his casual candor and gentleness create authenticity and a quiet eroticism. His character Mark is willing to barter his body for accommodations, something that says much about what he has been through in the years since he left his family home; and he is lucky to meet George, someone of genuine kindness, and George's masculinity and almost brooding thoughtfulness prevent that kindness from seeming pity, smarm, or weakness. I hope to see Pardue in other things; he's further proof that not all beauty is shallow. I know now—thanks to the ever resourceful Internet Movie Database—that I recognized him from his modeling work for Abercrombie & Fitch. The Atlanta-born Pardue played football at Yale, before getting his economics degree and working as a model; and he has appeared in the films But I'm a Cheerleader, Remember the Titans, The Rules of Attraction, Thirteen, and Imaginary Heroes. In Loggerheads, he is a recognizable personality type—a man who has a childlike quality despite his years, something that can be charming or dismaying; and when we learn his character is ill he becomes an archetype.
The silences in Loggerheads allow one to sense the years-long doubt and pain that haunt its characters. Their conversations—with their evasive pleasantness, their small-town judgements, and their sudden shots of feeling—are also representative. Tess Harper as Elizabeth has nurturing instincts she allows her husband Robert, the minister played by Sarandon, to curtail; and she also has her own censoring impulses—she reacts badly to a nude statue belonging to her neighbor, Ann Pierce's Ruth, who knows more about Elizabeth and Robert's life, and their absent adopted son, than they might guess. Bonnie Hunt's Grace is a woman increasingly unnerved by her own regret and need to resolve her past, and find the son she abandoned, with feelings that cause her to ignore professional and social inhibitions; and Michael Learned as her mother is a woman who wants to be loving and intelligent, but whose caution can look a lot like dishonesty and insensitivity. The women hurt, but they communicate and gain a chance at healing and wisdom.
The film, towards the end, seems a little too repetitive regarding adoptive parents whose homophobia exiles a son and a woman haunted by giving away her child, but, predominately, a concentration and a tone and a thought are created and conveyed that make the film one of the most valuable films of the last year. This is a film about an America that exists; and there's no question about why the film was made. The respect and care its director, Tim Kirkman, has for his people are apparent from the beginning of the film and continues until its end.
Whereas the sexuality in Loggerheads is discernible and discussed it is discreet, and that is not the case with 9 Songs, 3 Dancing Slaves, and Cote D'Azur, which are more in-your-face. The film 9 Songs, a pornographic treatment of a relationship between a young woman and man, with rock music concert interludes by bands such as The Dandy Warhols and Franz Ferdinand, is one of the ugliest films I have ever seen. Kieran O'Brien is Matt and Margo Stilley is Lisa, and their characters have little but physical compatibility; and months after seeing the film I only recall that O'Brien's cock is large and Stilley has small breasts and opened her legs and showed us her pussy and that O'Brien and Stilley actually fucked on film. The film is a disappointment from a director such as Winterbottom, whose films—Jude, Wonderland, The Claim I love—have been intelligent and imaginative and very well-made and well-peopled, the opposite of 9 Songs. 3 Dancing Slaves, written by Christophe Honore and Gael Morel, and directed by Gael Morel, is also a frustrating and unsatisfying film. It is about three brothers, one of whom has been in jail and comes out and tries to make a decent life, and he is played by Stephane Rideau (The Wild Reeds, Come Undone) and he gives an assured, vivid performance as the oldest brother, Christophe. Nicolas Cazale is Marc, the next oldest or middle brother; and his character is a moving sculpture of muscular aggression and stupidity. Marc wants his older brother to take on men who have insulted Marc, though that would get Christophe in trouble and possibly put him back in jail. Olivier, the youngest brother, played by Thomas Dumerchez, becomes sexually involved with Hicham, a young male played by Salim Kechiouche, whose performance as Hicham is relaxed and convincing. The film's title refers to the brothers and also to an old choreographed form of fighting the boys Olivier and Hicham do. Unfortunately, the director Gael Morel does not suggest that his knowledge of life or the world is much greater than his characters; and there is a cynicism in how the superb tanned body of Nicolas Cazale is presented or exploited (there is a scene of him naked before a mirror), and in the younger brother's cavalier discarding of his friend Hicham.
Other films past—Leos Carax's Pola X, Wayne Wang's The Center of the World, Patrice Chereau's Intimacy, and Catherine Breillat's Anatomy of Hell (I saw only the first two)—have attempted to present nudity and explicit sex in cinema, though that does not always equal eroticism, an aesthetic of sensuality, an evocation of sexual pleasure. Michael Winterbottom (9 Songs) may have been bored—like various viewers—by the dim dishonesty of the sex scenes in many films—careful, restrained, suggestive but imprecise—but the difference between one's own experience of sex and sex on film is that while individuals can think anything and feel love, anger, sadness, need, and fetishsize particular acts—kissing, rubbing, intercourse, oral sex—the camera can best capture and present acts and is much less good at presenting motive, insight, choice while sex occurs. To capture the consciousness involved in sex would produce a new kind of sexuality in cinema, possibly beyond the realm of traditional acting but also beyond pornography. Sex can be serious but there is something grim about the hydraulics we are shown in films such as 9 Songs: the acts look too close to duty, just as nudity can seem a cheap enticement, as in 3 Dancing Slaves. One can watch such scenes and long for another world.
In Cote D'Azur, the landscape of a light blue sky above a high hill, and a valley and village below, is instantly welcoming; and the film, written and directed by Olivier Ducastel and Jacques Martineau, who together previously directed Adventures of Felix, is an amusing French comedy about family and sexuality. On vacation, a daughter dallies with her motorcycle-riding lover; and a son and his gay friend, who is infatuated with him, discover the limits of their relationship; and a mother is trailed by her city lover; and a father is reacquainted with someone from his own past. Stability is challenged by pleasure, and morality is given a liberal berth (one is aware of morality, but negotiates it according to mind, pleasure, taste)—and there are moments of stress, of confusion and pain, and despite a few surprises, some expected affirmations occur in the end. I thought the best performances were given by the actors playing the son and the mother, Romain Torres and Valeria Bruni-Tedeschi. Slender, with short hair, and sensible and sensual, she is not a typical mother figure, and she is aroused by what she perceives as desire for her. He, with a cherubic face but knowing eyes and long dark hair and an accepting attitude, is a child of a new day.
The Island and 2046 also posit a new day, one in the future. The Island was directed by Michael Bay, and 2046 by Wong Kar-Wai. The Island is about clones that are created and told they inhabit a safe North American facility in a mostly destroyed world, and that if they win a periodic lottery they'll go to an island paradise. They are actually groomed as organ donors for well-paying clients of the facility, and the lottery means death. The film stars Ewan McGregor, a Scot who went to drama school in London and appeared in Being Human, Shallow Grave, Trainspotting, The Pillow Book, Brassed Off, Velvet Goldmine, Moulin Rouge, Down with Love, Young Adam, Big Fish, and various hard-to-watch Star Wars movies. He was funny in Trainspotting, stylish and seductive in The Pillow Book, and funny, stylish, seductive, and wild in Velvet Goldmine and often good in the many other films he's made. In The Island, McGregor gets to play the clone of a sex-driven rich Scotsman, giving the Scot a self-satirizing sparkle. His co-star Scarlett Johansson, who looks, well, immaculate, in white, and innocent and sensuous, is transformed from trusting and fragile to, near the end, determined and forceful, but she made a stronger dramatic impression in her other films, which include North, Manny & Lo, The Horse Whisperer, Ghost World, The Man Who Wasn't There, Lost in Translation, Girl with a Pearl Earring, A Love Song for Bobby Long, and In Good Company. I liked the look of the film, especially what we see at the beginning, and also the contrast between the facility's clean, modern (futuristic?) main rooms and its utility area, full of grime and rust. Steve Buscemi, as a technician, works in that utility area and also roams topside; and he's funny—and his sympathy for McGregor's clone character and his wariness add nuance. The film's message is not original, but it's still relevant: it warns us not to lose morality in the quest for science, money, or a long life. The film 2046 is, in parts, inventive, dense, and interesting, and it is also, in parts, adrift, dull, and with inconsistent emotional engagement: the film focuses on a writer and his women, and the writer composes a science fiction narrative, involving loneliness, lust, and android women, that we see enacted. The film stars Tony Leung Chiu Wai, Li Gong (usually referred to as Gong Li with last name first), Ziyi Zhang, Maggie Cheung, all gods of international cinema, though the film can make one doubt their power. Ziyi Zhang was the most impressive and persuasive of the actors to me, but she is also given too many self-abasing scenes, as a woman with an unrequited crush on the leading man (he has sex with her but refuses to love her in the film's use of the "I love someone who loves someone else" scenario). I found the film disappointing, as it seemed more like a tableau than a story, more like a ritual than a drama.
Red Eye and Flightplan seem like films seen many times before. They are very much films of yesterday in terms of plot and suspense, and yet they could make regular air-travelers think twice about taking planes. They offer thrilling performances by their leads, Rachel McAdams in Red Eye and Jodie Foster in Flightplan, though neither is an important film, and both are more than a little preposterous. Surprisingly, Red Eye is more soundly constructed. The centrality of women as heroes is the most innovative aspect of these films. In Wes Craven's Red Eye, a hotel manager's access to room assignments is used to attempt a high level political assassination; and in Robert Schwentke's Flightplan an aircraft designer's knowledge and reputation are used to cover a financial crime and act of terrorism. McAdams is the hotel manager, Foster the aircraft designer; and the women fight to regain command of self and situation. Two usually sensitive actors—Cillian Murphy in Red Eye, Peter Sarsgaard in Flightplan—are used as antagonists in the films, possibly assuming they could bring ambiguous depth to thin roles. I suppose it's good for actors to show their range, but I hope I won't have the opportunity to watch much more of that kind of thing (I'd rather see intelligent and sensitive actors play intelligent and sensitive men), but that questionable use of talent is likely in fantastical plots.
Books, more often than film, are situated in worlds one might recognize or believe as real. After I heard Louise Erdrich read from The Painted Drum, about a part-Ojibwe woman whose grief for father and sister resonates when she stumbles on a memorial drum, a force in a world of heritage and living community, and E. L. Doctorow read from The March, about William Tecumseh Sherman's chaotic American nineteenth-century Civil War march with his troops through Georgia and the Carolinas, the authors reading on different evenings at the Union Square Barnes & Noble, I thought that they were keeping open the possibility of work, of art, that actually has something to do with real history and real lives—real emotions, real thoughts—rather than fantasy and the commodities we are encouraged to buy in order to come closer to turning our lives into fantasies. Films such as Junebug, Loggerheads, and Thumbsucker seem to be making that same attempt: our need for survival, connection, knowledge, meaning, pleasure, and happiness are acknowledged and supported. Thumbsucker, directed by Mike Mills based on a novel by Walter Kirn, is about suburbia and a boy with a childish habit that infuriates his father; and his thumbsucking habit is a sign of the boy's adolescence: he's growing older, without growing up, and requires more nurturing and guidance. His parents seem strangely distracted, and surprised that he is as old as he is (and that they are as old as they are). Justin's habit is mirrored by the habits, even addictions, of the other characters. Lou Taylor Pucci plays Justin, and Pucci is a young, promising actor, and his character's insecurity, intelligence, laziness, and moodiness are easy to read on his face and in his posture. Vince D'Onofrio play's Justin's father Mike Cobb, a distant, tough father, Keanu Reeves is Justin's dentist, and an advocate of the spiritual view, and Vince Vaughn is Justin's encouraging teacher, Mr. Geary. Tilda Swinton, an actress I've liked in Edward II, Orlando, Wittgenstein, The Deep End, Constantine, and Broken Flowers, plays Justin's mother Audrey, and I found her conception of the character problematic and her performance uneven. The mother is at first so gone on a soap opera actor she seems an idiot, then after her son's medicine-aided success in school, she's inspired to get involved with a branch of nursing that requires creative imagination and psychological insight—and she is good at it. When her son remarks on how extraordinary she is, it's clear she's supposed to be a figure of dynamic character and sensuality. Swinton has conviction but not vigor, and she is merely motherly and professional rather than charming or sensual: she does not seem to enjoy moving, seeing, or touching, and she does not seem brilliant. There was only one scene—after the boy is accepted to an out-of-town school—that captured the mother's beauty and significant intimacy and intensity between mother and son. The strongest exchanges in the film are between Lou Pucci's Justin and his young friends, and between Justin and Vince Vaughn's Mr. Geary, and possibly between Justin and his dentist, played Keanu Reeves.
While admiring the technical competence and topical diversity of many contemporary films, such as Thumbsucker, I sometimes wonder if I have missed too many of the great films of yesterday: I still haven't seen the work of Eisenstein. I have not seen more than clips of Birth of a Nation or M. I know Dreyer's work only by reputation. I do like the opportunity to see older films, and did see a couple of them recently in public film screenings: Who's Afraid of Virginia Woolf? in New York's Bryant Park, near the end of summer, and Camille, a favorite of mine that I hadn't seen in years, screened in the early fall at Scandinavia House, two films of old Hollywood featuring beautiful women. The first, directed by Mike Nichols based on Edward Albee's play, is about a bad marriage and takes place in the world of academia, and features Elizabeth Taylor and Richard Burton, with George Segal and Sandy Dennis; and the second, George Cukor's treatment of a story by Alexandre Dumas (screenplay by three writers, Zoe Akins, Frances Marion, and James Hilton), is about a farm girl turned great courtesan who becomes involved with a young man, and features Greta Garbo and Robert Taylor. Elizabeth Taylor, who in youth had the beauty of an erotic dream, has yet seemed earthbound—money, power, and sex seemed as real to her, and as real in her to us, as her skin and the ground she walks on; whereas Garbo, the lady of ambiguities and contradictions, ethereal and sensual, intellectual and intuitive, feminine and masculine, graceful and direct, has a presence that seems at once whole and abstract. Garbo's characters always seemed actor (active agent) and interpreter, as if they understood everything—the other characters, the story (people, the world)—at least as well as we do. Each woman is beautiful, but Elizabeth Taylor's is a beauty of the flesh and Garbo's is a spiritual beauty. Elizabeth Taylor is sometimes filmed in Who's Afraid of Virginia Woolf? as if she was a force of nature—akin to a hurricane or tornado, an unpredictable and dangerous woman. (I have reservations about the misogyny and vulgarity of that view, but I cannot say that it misunderstands her.) It is believable that in Camille Garbo is amused—rather than frustrated in selfishness or greed—when she realizes that the young man she is attracted to is not the rich man she thought him, and believable when she has decided to give him up for his sake and she adopts a cold attitude that requires great effort, or that when deeply ill she sees and is drawn to accept a last hope for happiness before, taking a last breath, realizing the hope is not real, and taking a last—almost funny—look at her still imperceptive, still romantic lover. Garbo was called a complete reason for going to the movies by film essayist Pauline Kael, and for years Garbo has seemed to me to be an ideal film presence, for reasons that have less to do with acting than with being.
In a time to come, Gwyneth Paltrow, the star of Proof, may be more than a celebrity or well-regarded actress: she may be a legend. Proof, a film directed by John Madden based on David Auburn's play, is about the difficulty of identifying and verifying evidence as it focuses on a disturbed and ill—crazy—elder male mathematician, Robert, and his relationship to his mathematician daughter, Catherine, who has taken over his primary care, and become herself alienated from ordinary life and emotionally fragile, and the serious work they attempted together. When the father dies, a young male math scholar, Hal, and also Catherine's successful lawyer sister, Claire, arrive; the first, Hal, to review the father's journals for publishable work and the second, Claire, to help with the funeral, settle the estate, and take care of her prickly sister Catherine. When Catherine reveals to Hal a journal with a solution to a math problem, questions regarding authorship (father's or daughter's), and personal trust, come into play. What is the proof for either? Gwyneth Paltrow is almost too effective as the depressed daughter, grieving for the father for whom she sacrificed her studies. She has the melancholy single-mindedness of actual depression; and her most complex moment in Proof may be when she cries while she and Hal make love; and her happiest moment, soon betrayed by Hal's disbelief, is when she decides to show Hal what had been her secret. I had not been impressed by Paltrow in Emma, but thought she had a few good moments—looking up, fully aware (I think after sex)—in A Perfect Murder, and, of course, she was shining, shy and sly, and sympathetic in Shakespeare in Love (also directed by Madden); however, I thought she was perfect in The Talented Mr. Ripley, moving from being welcoming to suspicious to bitter. (I regret missing Paltrow in Possession and Sylvia.) Anthony Hopkins, as the father, projected confidence and delusion. Jake Gyllenhaal, boyish, sweet, open, is affecting as Hal. I liked Hope Davis a lot as a healthy woman, Claire, whose common sense can be seen as nurturing and wise or insensitive and obtuse. However, necessary Hope Davis's character is—in a way, she represents the normal world—the film belongs to Paltrow.
I recall now reading that Gwyneth Paltrow wanted to be involved with the concert program Live 8, which took place on sites around the planet, and was intended to draw attention to poverty and the need to end it. The role of the actor in social critique was a theme of an early October conversation between Roger Guenveur Smith and Kelvin Shawn Sealey, after Guenveur Smith's reading from a work-in-progress at City College's Aaron Davis Hall. Guenveur Smith has appeared in Do the Right Thing, Get on The Bus, Eve's Bayou, Deep Cover, King of New York, and Baby Boy, among other productions, including a solo stage and film performance in A Huey P. Newton Story. (He said he wanted Newton to speak in his own words, and thought of his own work as jazz acting.) With Iraq and hurricane Katrina touchstones for many, Guenveur Smith, reading from his planned theatrical work, with themes involving water, the environment and social issues, said, "It hurts me to see this western movie constantly rerun," with its commercialization of pain, death, and war. Guenveur Smith mentioned Bob Marley and the I-Threes, August Wilson, Amiri Baraka, Frederick Douglass, and his own family and its Geechee (South Carolina) background and its motel. He called Charleston the place where the Civil War started and never ended. He wondered aloud if he had protested apartheid and stood for Mandela's freedom so he himself could go to South Africa and be, as he was, in a Steven Seagal movie. He talked about hurricane Katrina's effect on Louisiana, and the proposal to put some of its victims in an aquatic stadium. When in conversation with Kevin Sealey, Roger Guenveur Smith acknowledged that he has been involved with history, but that nostalgia did not interest him, and that he thought part of his responsibility was to be able to pass history and a contemporary understanding on in a coherent, useful fashion, evoking the here and now, to young people. I think George Clooney, one of the producers of Good Night, and Good Luck, might agree.
In Good Night, and Good Luck, journalist Edward R. Murrow and his producer Fred Friendly and their team investigate faulty national security judgements and Senator Joseph McCarthy's slander of various people as Communists. David Strathairn plays a sharp, dark Murrow, cigarette-smoking, eloquent, principled, professional, far-seeing, also given to shared, puckish jokes with his co-worker and producer Fred Friendly, played by a chubby George Clooney. Friendly is a middle-manager type who obviously is deft enough to see and support a great effort, the kind of person without whom little achievement is possible—yet he's not the type who is thought of as a star. Robert Downey Jr. and Patricia Clarkson play the Wershbas, a couple who are married despite the Columbia Broadcasting System (CBS) forbidding marriage between employees. They listen to each other well, and seem like co-workers and companions, and there's a fearful-funny kind of worry emanating from them regarding their rule-breaking. Frank Langella plays corporate king Bill Paley, giving the man a kind of majesty that can seem benevolent or sinister, depending on his decisions. (I wasn't sure if Langella's performance wasn't too much, as most of the managers I've known had no mystique—they've been dumb, not deep, their only talent being for getting and holding power.) The seriousness of the film is balanced by the good-natured joking between Murrow and Friendly, and also by Murrow's interview with Liberace, who lives with his mother and is asked about settling down—and Liberace does not say he hasn't found a woman, but that he hasn't found a mate, and he mentions that Princess Margaret is also free (it's up to the viewer to decide if Liberace, who we now know to have been homosexual, is pointing out a similarity or saying that he might pursue a celebrity marriage). The jazz singer Dianne Reeves is both entertainment and artistic witness in Good Night, and Good Luck; in the film, she is a singer recording in the CBS building, and her singing scenes are interspersed between dramatic scenes and her songs are sometimes commentary, sometimes not —the soundtrack includes songs like "TV is the Thing This Year" and "One for My Baby". Reeves is emblematic: black and female, she is a source of meaning and pleasure, but also marginal to the direct and specific actions and lives of the people we see, Murrow, Friendly, and McCarthy, whose actual filmed speeches and public commentary are used in this black-and-white film. The lesson of Good Night, and Good Luck is that if journalists do their jobs—report the facts, with evidence, context, and thought—they can inform and protect the liberties of citizens—such as freedom of speech and freedom of association—against those who want to curtail those liberties. It's an irony that at the end, both McCarthy and Murrow, an unhinged conservative in Congress and an honest liberal in a broadcast network, each seen as a troublemaker by his institution, are sidelined, their power reduced. Good Night, and Good Luck, written by Grant Heslov and George Clooney, and directed by Clooney, is one of the most important American films of this year, 2005, and of recent years.
Before seeing Good Night, and Good Luck, I saw, in order of viewing, Be Cool, Guess Who, Kings and Queen, Monster-in-Law, The Island, 9 Songs, Who's Afraid of Virginia Woolf?, Red Eye, 3 Dancing Slaves, Cote D'Azur, Proof, Camille, Thumbsucker, 2046, and Flightplan, and after seeing Good Night, and Good Luck, I saw Congo: White King, Red Rubber, Black Death, and Elizabethtown and Loggerheads. I was still thinking of Good Night, and Good Luck, and the issues it raises about citizenship, political participation, and the importance of evidence and also free speech, on October 21, a day when I woke late but did work I actually cared about—writing and typing descriptions of Elizabethtown, Loggerheads, and then Good Night, and Good Luck, even as I wondered if anyone else would care about such work—before I broke off and saw a late-afternoon performance of Samuel Beckett's Endgame at York College in Queens, then took the train to Manhattan and saw and heard New Paltz mayor Jason West speak about his book, Dare to Hope: Saving American Democracy, at Barnes & Noble in Chelsea. I was pleased that the small group of mostly young black students attending one of several performances of the Beckett play quickly picked up on Beckett's wit—abstract, anthropological, lyric, physical, psychological, and sexual wit amid a linguistic exploration of extreme isolation, as I had presumed, possibly too often, that the appeal of rap music to the young had discouraged such appreciation of other language. (Rap music, with his rude lyrics, has been a tradition that frequently rejects expansive liberal thought, and shows suspicion for its more intelligent artists.) I was elated to go from the play out into the world, into Manhattan. Jason West, a young mayor known for marrying male couples, spoke about the public's boredom with the two-party system, and the fact that alternatives exist in the world in practice and in theory and simply have to be identified and publicized. He, while speaking of creating small towns as sanctuaries of change, mentioned proportional representation, as one example of an alternative model, in which if a political party gets fifteen percent of the vote in an election it also gets fifteen percent of the governing seats. He also mentioned society's changed attitudes toward homosexuals in the last decade as a sign of effective politics. The little gathering in attendance cheered at the end of his comments, and near me, a man, a late middle-age white man, said, "That's disgusting—he sounds like a hippie."
***
I began by essaying a recent history—hurricane Katrina, its harm, and the threat it poses to New Orleans culture, including film production—and that is a history that for some is bitter, especially as it involves people, black Americans, the descendants of Africans who had been made into slaves, and who have suffered often before. There is a history that is more bitter than the recent history of New Orleans—it is hateful; and it may be beyond hate, occurring in an atmosphere cold and cruel enough that no known human motivation or response can match it: an atmosphere that can be achieved only if one turns away from it, emotionally, morally, spiritually, even as one works physically to make that atmosphere possible. I am thinking now of Africa; and of Belgium's King Leopold II's role in the Congo, as presented by the film Congo: White King, Red Rubber, Black Death, which I saw at a small Greenwich Village mid-October screening for journalists. Minutes after seeing the film I described it as informative and intense. The film, directed by Peter Bate, is a documentary with some formal recitations and dramatizations; and it is not art and, despite a few scenes of nature (forest, lake, sunset), it is seldom beautiful, but it is necessary and disturbing. Why do I think it's necessary? I have spent more time than I want to admit thinking about politics and the skills and talents, promise, vulnerability, and errors of black people, and I used to hear several of WBAI radio's commentators referring to the legacy of Leopold and I just thought, This is more whining about the past—why don't these people deal with the problems of today and the responsibilities Africans and African-Americans have for their (our) own lives? The film reminds me that history can be such that generations suffer—and benefit.
What occurs in the documentary or docu-drama—what is talked about, what is reenacted—begins in the nineteenth century. The film, a British-Belgium production, begins with photos taken by Christian missionaries of mutilated children, black children draped in white and photographed against white backgrounds so we can see easily the limbs that have been cut off them, limbs cut as punishment for not meeting work quotas and kept as proof of punishment (severed hands were smoked and presented to authorities). It's estimated that about ten million Africans died between 1885 and 1908 under King Leopold II's administration of the Congo. We are told that this was part of Leopold's quest for wealth, which he got mainly through cultivating rubber for bicycles and cars. Some of the imagery is grainy, and some of it is wavering, which indicates it may have been shot on or transferred from video. The Congo, its wild rubber and the people who worked it—we see men cutting branches from which drips a quick, heavy sap—was thought of as black gold. One missionary, Joseph Clark, is quoted saying he saw things that made him wish he were dead.
We see the Belgian king—an impersonator of the king—sitting in a glass cage in a courtroom; and the film is narrated by Nick Fraser in a voice full of feeling—anger, sympathy, more, as the case against the king is made—and, whereas a few critics have thought the case possibly too emphatic and the narration too emotional, I do not. I think that the people who are upset—including missionaries, journalists, academics—are the people who should be: Europeans, white people, as so much of this history was conducted in their name, for their benefit past and present. (In 1903, one newspaper article wondered if King Leopold II should be hanged for his crimes against humanity.) The truth of what Leopold did was disguised while he lived with talk of the civilization and Christianity he was bringing to the Africans. The principal black African historian in the film, Elikia M'Bokolo, who works in Paris, is calm—he grew up with this history; and is not surprised by it—and knows what his own angry words are likely to accomplish; and thus Elikia M'Bokolo carefully and logically discusses the facts and what they mean as he tours Africa and Brussels. The architecture—the very city of Brussels—that Leopold's wealth made possible still stands; and in the Royal Museum of Central Africa in Brussels, and in other monuments in Brussels, white conquest was made mythic and Leopold's death did nothing significant to change that. One of the museum directors says that "none of the colonial powers were softies," and that one has to consider what was done in the perspective of history. We see bound, shackled, shamed Africans; and are told that young Africans pulled down one of Leopold's statues—Leopold on a horse—in the Congo, though even in the Congo Leopold's legacy is not entirely damned (while one old African describes Leopold and his men as very mean, another describes Leopold as an uncle who brought civilization). One forgets the positive claims when one hears the documented stories of women being held hostage so their men would work and of women not only raped but having their breasts and genitals cut out, and of men, women, and children being killed on whim. Who would authorize this brutality?
We are told that King Leopold II, though connected to other European royal families, felt the insecurity of his country and of himself as an indifferently brought up child; and Leopold saw having a colony as essential to Belgium's prospects. Apparently, by the late nineteenth century, while other European countries thought that some of the profits should be re-invested in their colonies, Leopold wanted most of that profit exported. He used an explorer and creator/destroyer named Henry Morton Stanley, who created a network of steamers and bridges, and villages were burned and natives killed. Stanley used bribes and tricks to get chiefs to sign treaties giving Leopold ownership of land, using the English and early American deception of the Native Americans as a model. A corporation that had been nonprofit and supposedly humanitarian was quickly replaced by a for-profit entity. Belgium triumphed at the Berlin Conference, promising other countries an access to the Congo they did not get; and Leopold passed regulations declaring not only vacant land but all produce belonged to the Congo Free State, that is to Leopold and Belgium. There were a lot of nighttime ambushes and murders of villagers who would not comply with rules or quotas; and one village was destroyed—the villagers killed—because they did not bring their produce in on one day. When soldiers were given bullets they were told to kill men as well as women, and they took male genitals as souvenirs to prove their killing of men, as to account for their use of bullets, they cut off hands, one hand per bullet. True horror—and Joseph Conrad's novel Heart of Darkness was inspired by what he saw in the Congo. One man in the film asks, "If you want to fight the white man, where do you get the power?"
Leopold began to be criticized, and several of his critics were men who were at first enthusiastic about his plans for Africa, and one of them was George Washington Williams, says Adam Hochschild in the book King Leopold's Ghost. George Washington Williams was a black American, and he had been in the Union Army then in the United States (U.S.) Army and had studied at Howard University and the Newton Theological Institution, founded a black newspaper, and wrote a book, History of the Negro Race, admired by W.E. B. DuBois. Williams also was considered a not always trustworthy chameleon by some people, but after meeting Leopold and before including others in a venture in the Congo, which was more than seventy times the size of Belgium, Williams, forty-years old, visited the Congo in 1890, and outraged by what he found, he wrote an Open Letter to Leopold, which was circulated as a pamphlet, and in that he criticized the use of technology to intimidate tribal chiefs, called Stanley's behavior rude and immoral, noted the lack of promised hospitals and schools and translators of the African languages, and called Leopold a participant in the slave trade. George Washington Williams also wrote A Report upon the Congo State for the U.S. president. His embroidered biography—he claimed to be a colonel but wasn't—was used against him. Williams died a year after his Congo visit, in 1891, of tuberculosis (King Leopold's Ghost, Mariner, 1999; 101-114).
William Sheppard, a young black Virginia-born Presbyterian missionary, arrived in the Congo in 1890, and proved himself to all observers a capable and good man, and a good hunter and talker who learned the language of the self-sufficient people he dealt with, the Kuba, who had managed to keep themselves secluded from strangers; and Sheppard appreciated their culture, studying their myths, rituals, crops, and sculpture (King Leopold's Ghost, 152-158). In 1899, Sheppard, while traveling into the bush to identify the cause of reputed fighting, came face to face with the hand-cutting and smoking of hands, and wrote about that for a missionary publication (164-166). Some missionaries were fined or jailed for working against Congo state officials. In January 1908, Sheppard described for a missionary publication circulated in the U.S. the effect of Leopold's practices on the Kuba, first describing a very civilized people, before contact with Leopold's industry: "These magnificent people, perhaps about 400,000 in number, have entered a new chapter in the history of their tribe. Only a few years ago, travelers through this country found them living in large homes, having from one to four rooms in each house, loving and living happily with their wives and children, one of the most prosperous and intelligent of all African tribes." Then, after their contact with the barbarity of Leopold's industry: "Within these last three years how changed they are! Their farms are growing up in weeds and jungle, their king is practically a slave, their houses now are mostly half-built single rooms and are much neglected. The streets of their towns are not clean and well-swept as they once were. Even their children cry for bread." Why was this? "There are armed sentries of chartered trading companies who force the men and women to spend most of their days and nights in the forests making rubber, and the price they receive is so meager that they cannot live upon it" (259-265). Sheppard was taken to court for his article, on the charge of libel, but he was found innocent.
One journalist made telling the truth about the Congo his life mission, Edmund Dene Morel, according to the film Congo: White King, Red Rubber, Black Death. Leopold was angered by the criticism, though aware that atrocities were being committed. Leopold, despite the criticism, implemented bonuses to managers and soldiers for productivity, but it is not until a white trader was killed that Europeans become seriously concerned, though what will stop Leopold is the competition from Asia and South America's developing rubber industries. (Antwerp, the Belgian town where the Congolese rubber arrived, was actually named for a competition between a giant who cut off hands and a Roman: and one of the chocolate stores makes tiny chocolate hands, which the African historian M'Bokolo buys and looks at. It is a sign that many Belgians do not connect their history—honestly—with the Congo. Cut hands cannot be a benign symbol if knowledge is whole.)
The young Edmund Morel, who had been involved in the Liverpool shipping business and journalism, and sometimes in the late 1890s visited Belgium, called Leopold's Congolese system a secret society of murderers and worked to provide a thorough analysis of that system, intending to prove that the cruelty involved was not an exception nor the work of a few bad men but the very nature of the system at work, a project another man, Roger Casement, an Irishman and a British civil servant long familiar with the Congo, would achieve with his own report, says the film's narrator Nick Fraser. Morel, as part of his shipping work, had noticed: the shady-looking personnel involved with Leopold's business, large shipments of guns, a surplus of imported rubber and ivory valued at tens of millions of dollars and unaccounted for in the paperwork, and few exports to Africa to suggest trade or payment for the imports, according to the book King Leopold's Ghost (177-181). Casement had read Morel's work and the two men met in 1903 before the Foreign Office published Casement's report of his own investigations in the Congo. The film tells us that Morel's newspaper focused on the Congo, but had found some difficulty garnering evidence and support, as many of the missionaries who saw much of what was going on in Africa were more concerned with African souls than African bodies. Casement encouraged Morel to start an organization to advance justice in the Congo. Morel's activities—institutionalized in the Congo Reform Association—are considered the first human rights movement of the twentieth century.
The film's narrative sometimes seems fragmented and redundant, but the impact of what we are told does not lessen: Leopold had private property in the Congo that was ten times the size of Belgium, called the Crown Domain. Reports of brutality there and elsewhere grew: accounts of women sliced in half; accounts of acts of incest demanded by Belgians for their own amusement. Facing complaints, Leopold sent a commission he expected to absolve him and his country, but thanks to brave Africans and some willing missionaries irrefutable testimony and proof were provided (one chief who testified about his decimated village later was tortured to death); and Leopold's governor-general committed suicide. (It seems the publicity rather than his responsibility shamed him.) Leopold ordered the burning of records of his activities; and records were burnt, but by then his affairs in Africa had become scandalous. The profit King Leopold II gained from his exploitation of the Congo has been estimated as 220 million francs (1.1 billion dollars). The Congo became a Belgian colony in 1908 (until its fought-for independence in 1960), and Leopold was no longer its principal administrator; and after he died, some people booed his funeral procession, but as the years passed, there began a positive rewriting of his history, with some diminishment of the reputations of the men, such as Casement and Morel, who had criticized Leopold. Casement, on behalf of Ireland, was willing to side with Germany during the last century's first world war if it meant Irish freedom, and he was tried and hanged for treason. Morel was sentenced to six months of hard labor for his own anti-war activity, and came out of detention frail and with white hair, but he was elected to the House of Commons, and died at age fifty-one in 1924. Books such as Adam Hochschild's King Leopold's Ghost (Houghton Mifflin/Mariner, Boston and NY, 1998/1999) and The Congo: From Leopold to Kabila (Zed Books, London and NY, 2002) tell the truth, but films are accepted with an immediacy and urgency not now given to books.
Someone in the film repeats a well-known aphorism about how when the Europeans arrived in Africa, they had the Bible and the Africans had the land, and after the Europeans came the Europeans had the land and the Africans the Bible. Congo: White King, Red Rubber, Black Death—its images, its rhetoric, its facts—is persuasive and one is glad to know the history even as one is chastened by it, angered and saddened by it: rage is infectious. Rage is infectious; and the present requires attention. Though Leopold's legacy remains, and reparations must be made and paid, the man is gone—that life is over. It is finished.
***
The Gospel surprised me: it's not a bad movie. Written and directed by Rob Hardy, who directed Chocolate City, about a black college student, and Trois, about a couple involved in a ménage a trois, Hardy's film The Gospel is story of love—between: father and son; touring musician and local single mother; husband and wife; people and church; a man and music—and it is also a musical drama that constitutes a spiritual journey. I resisted seeing The Gospel, the most recent of my film viewing, just as I had resisted—and have not yet seen—Craig Brewer's Hustle and Flow, in which Terrence Howard stars as young man who works as a pimp and wants to be a rapper, and David LaChapelle's Rize, about a youth dance movement connected to clowning and contemporary music: the films seemed to be about clichés of blackness: religion, crime, entertainment, and the street. Having no religious faith, I also did not want to be preached at; and I tend to think that the answers the church gives are not fit for modern life, which often calls for new knowledge, making art, philosophy, and science more useful. How does one receive a work that is different from one's own philosophy?
The Gospel stars Boris Kodjoe as David Taylor, Idris Elba as Frank, David's boyhood friend and adult rival, Clifton Powell as Bishop Fred Taylor and David's father, Nona Gaye as Charlene, Frank's wife and David's cousin, and Tamyra Gray as Rain, the single mother David befriends and dates, Aloma Wright as Miss Ernestine, one of the church sisters, and Omar Gooding as Wesley, David's manager-producer. The music performances pulsate with color, intensity, pageantry, and rhythm. Well-known singers of gospel songs such as Yolanda Adams and Fred Hammond appear as themselves; and Adams is great singing "(I've got the) Victory." I think the acting is generally good, though there are a few times when it seems shaky or stiff; and, in fact, there is an unusual amount of perceptible conviction on the screen. The supporting parts are excellently cast: the faces are the kind one sees or expects to see in church and peopling the community. The principal actors, female and male, are attractive, as are the landscapes and interiors, while seeming genuine, places people walk, drive, work, and live. There are long scenes in which relationships are allowed to express themselves and evolve; and also the competent, and even entertaining, use of montage, cross-cutting between story-lines, and partitioning of the screen into three or four parts for the depiction of sequential and complementary and differing actions. The Gospel's cinematographer Matthew MacCarthy worked on one of Rob Hardy's films, Pandora's Box, and the editor Fernando Villena edited a Ben Harper live concert video and the film Rize. There were only a few (very few) scenes when I questioned the intention or tone of a film image; and I think the director uses the resources of film to tell the story of a bishop and his family and congregation well.
It's wonderful to see Clifton Powell as the dedicated Atlanta pastor, Bishop Fred Taylor, a man whose mission is genuine and contributions appreciated, though he knows the limits of time, body, and understanding. Powell had appeared as the child abuser in Woman, Thou Art Loosed; and he has also appeared in Alphabet City, House Party, Deep Cover, Menace II Society, Dead Presidents, Why Do Fools Fall in Love, Rush Hour, The Brothers, and Ray, and in the television films Selma, Lord, Selma, as Martin Luther King Jr., and Having Our Say. Clifton Powell as Bishop Taylor is a central focus and motivating factor in the film: when the bishop is away on church business, his wife gets sick and dies and his son David faults his absence and leaves the church to become a successful entertainer selling sexy songs. Fifteen years later, the bishop's church faces a financial crisis, just as the bishop faces a health crisis. When the pastor becomes ill, David returns and slowly gets involved with his father's church again; and there are church squabbles between David and his former friend Frank and also between Frank and another minister (Donnie McClurkin), squabbles about mission, pride, purity, and sacrifice. The bishop has designated Frank as his successor in the pulpit. I liked the scene in which David visits his father in the hospital and we see not the adult contemporary David walking down the hall, but the younger David walking down the hall, and we know David's reliving his mother's illness and fearing the same fatal outcome with his father.
The young David was effectively played by Michael J. Pagan, and the older David, fifteen years later but still a young man, is played by Boris Kodjoe. Boris Kodjoe was born in Vienna, Austria, to a German psychologist mother and a Ghanaian physician father; and Kodjoe attended, on a tennis scholarship, Virginia Commonwealth University, joined the Ford modeling agency and did campaigns for Ralph Lauren and Yves Saint Laurent and was photographed by Matthew Rolston and Herb Ritts, before making his film debut in Love & Basketball. He went on to appear in Brown Sugar and has been a regular on the television series "Soul Food." Boris Kodjoe's character in The Gospel faces recognizable dilemmas: public expectations versus private, and material profit versus spiritual profit. Boris Kodjoe is matched by Idris Elba (actually, Elba is now the better, deeper actor); and these two actors of direct African ancestry, Kodjoe, who looks like a bronze idol, and Elba, who has animal magnetism, could become stellar attractions. Idris Elba plays the mature Frank, reserved but self-assured, with a sense of potential danger, whereas Sean Nelson played the young Frank, who was grinning and sweet. Some of Idris Elba's early scenes are best, such as when Frank, now one of the church's ministers, shyly, pleasantly, almost shamefacedly, asks the bishop about how people might see the bishop's secular son David's church involvement. Idris Elba, born in London, the son of a Sierra Leone father and Ghanaian mother, has appeared in the films Beautiful Mother and Buffalo Soldiers, and in several television films and serials, including Sometimes in April, about the genocide in Rwanda; and, for two years, Elba was in the series "The Wire," where he played Stringer Bell, and he was previously in "Family Affairs" and "Bramwell," two television serials.
Nona Gaye as Charlene is at first happy to see the return of her cousin David, but as time goes on she changes—she's disapproving of his bribing kids to go to church, by accepting their demonstration recordings when they attend; and she wants to protect her husband from the professional threat David embodies as the pastor's son—and she becomes self-righteous, scheming. She and her husband Frank also have some marriage trouble, at first unexplained, involving their sex life and his desire for children and her inability to have them. When Charlene circulates a newspaper article about a music contract dispute involving David, Frank—after he himself is talked to by Miss Ernestine—reprimands Charlene, and Charlene says that she can tolerate Frank's arrogance but not his hypocrisy. By the end of the film, Charlene is an obviously complex figure; and Nona Gaye—the daughter of Marvin Gaye; and an actress featured in Harlem Nights, Ali, The Matrix: Reloaded and Revolutions, and Crash—brings Charlene to life: her smile is charming and warm, her doubt is vivid, and her scowl is frightening. Tamyra Gray conveyed both self-respect and vulnerability as the single-mother; and Aloma Wright was entirely believable as a regular church worker, pious and practical; and Omar Gooding was also convincing as a music business personality—he seemed glib and materialistic though friendly and somewhat well-intentioned. One of the things I liked about the film is that there are no villains—not one of the characters commits an act of pure malice or an act that vitally damages or kills another person—and their being good people does not mean they lack complexity, strength, or threat, and there is conflict among them, even intense conflict involving ambition, misunderstanding, and resentment, but these are basically good men and women.
Kevin Thomas began his October 7, 2005 Los Angeles Times review by stating, "Rob Hardy's The Gospel is another solid entry in the burgeoning African American faith-based genre that favors inclusiveness over preachiness and presents multidimensional characters. Featuring a number of noted gospel singers, The Gospel is rousing, affirmative entertainment," and, after a brief description of the plot, Thomas concluded, "The Gospel earns its emotional impact, and Kodjoe has a star's presence."
In his own October 7, 2005 review in the Chicago Sun-Times, Roger Ebert wrote, "It is not a particularly religious movie; the characters are believers, but the movie is not so much about faith and prayer as about the economic and social function of a church: How it operates as a stabilizing force, a stage for personalities, an arena for power struggles, and an enterprise which must cover its costs or go out of business." Ebert, after noting that he found the gospel music the best he's heard on film since Say Amen Somebody, detailed the plot, and commended the director on his knowledge of black church services (some of which Ebert has attended).
The film, which opened nationally on October 7, was typically reviewed on that date. The Chicago Tribune's Michael Wilmington, who found the story familiar and even predictable, wrote in his October review that the film is "a likable movie done with verve and style. It's descended at least partly from alternative religious movies, a thriving genre going all the way back to Spencer Williams Jr.'s amazing 1941 low-budget The Blood of Jesus, a ferocious little indie religious movie drama that became a soul circuit legend and is now in the Library of Congress collection. But this movie is far glossier than its predecessors, the actors are better looking and more natural and the treatment so professional that the movie sometimes seems too slick for its own good."
The other critical attention the film has received has surprised me: a lot of it has been bad. The New York Post compared it to a Sunday-school instructional film, The Chicago Reader said that the film's positive tone means the story lines cannot rival the vital music, and Ty Burr in The Boston Globe called it a heartfelt but muddled drama with overly active musical numbers. The Boston Globe's Ty Burr also said in his October 7 review, "A little character ambiguity is a good thing, but Hardy's screenplay is just confused; by the end, you're not sure how you're supposed to feel about any of these people other than that they're all good souls at heart. Nice message, problematic storytelling, and when The Gospel brings on real-life gospel stars like Yolanda Adams and Fred Hammond, the sonic explosion is tinged with a sense of relief. The movie's worth seeing if you're moved by the music, but bring some patience, too. God's eye is on the sparrow when it should have been on the script." Why does the reviewer need the film to tell him how he's supposed to feel? I think it's interesting that ambiguity is expected or tolerated when dealing with secular independent or particularly intelligent Hollywood films, but not here. I thought it was telling that there were moments during the film when I began to anticipate the characters' villainy—and began to be disappointed by that development—and then was led to see more in the characters: sometimes, in life, there are moments when good people appear villainous, until you learn more about them.
Some people make a distinction between a film review and film criticism—and I think that criticism offers evaluation but also tribute and elucidation, and that it can offer journalism and history and even philosophy and biography. I think Roger Ebert—who has written books on classic films in addition to writing his newspaper columns and giving short reviews on television—has produced criticism in his response to The Gospel, and I was glad for him to tell me who the soulful white gospel singer in the film was (Martha Munizzi) and that Tamyra Gray had appeared on the television competition "American Idol," which I had not seen, and I liked his detailed description of the choirs he has observed. Michael Wilmington's reference to the film The Blood of Jesus was also interesting. I understood—and accept, though I do not agree with—Ty Burr's complaint regarding the film's characterizations. However, I thought a genuine failure of film criticism occurred in the New York Times's review of The Gospel.
Laura Kern, in the October 7, 2005 New York Times, wrote that the film "endeavors to be a powerful tale of faith and forgiveness, but in the end fails to capture even the slightest essence of spirituality and religious belief, or to provide any real insight into its characters' conflicts, desires and motivations," and that "when not in song, the words that come out of the frustratingly undefined characters' mouths are mostly awkward and contribute to the film's overall incoherent narrative." One can sense a person's spirituality in his or her manner and speech, and observe spirituality in people's deeds and treatment of others—and for that reason Bishop Taylor's dedication to his church and being often away from home are both important, and how Frank handles his own ambition for the church and relates to his wife's insecurity—tender and thoughtful, or demanding and mocking—is also important. I think that to get anything from what we are shown we have to pay attention—and Kern's stating that the film "fails to capture even the slightest essence of spirituality and religious belief" suggests she did not do that. The consistency with which most reviewers describe the film's plot and characters suggest that these are coherent—understandable, logical in the film's terms. Kern concluded her review with the statement that, "The Gospel only scratches the surface of some topics worthy of exploration, like the connection between gospel music and pop music and the workings of the church and show business, which share similar political, showmanship and ego issues. Unlike actual soulful and infectious live church services, this muddled film probably won't inspire people to jump out of their seats." It would be useful to have the reviewer specify the issues—the questions or suggestions—she has in mind, not simply gesture in their direction. We also do not see, in the film, how the church responds to real world issues such as the request for female leadership, the fact of homosexuality, the importance of secular politics, or the concerns for food or housing of its neediest members. However, a film has depth not only if ideas or good dialog is presented but if the actors bring emotional understanding to their lines, and suggest in their attitudes a way of thinking about and being in the world—and the actors in the film do that.
The film's most damning review was elsewhere: In the Hollywood Reporter, Michael Rechtshaffen—in a review available online October 10, 2005—wrote, "The soapy, cliché-ridden script aside, the picture is a technical mess of awkward framing and choppy editing that puts a dispiriting damper on all that uplifting music." After delineating the plot and commending the cast, Rechtshaffen wrote that, the film "is plagued by awkward direction—nevermind the fake singing; on more than one occasion, the characters' eyelines are hopelessly out of sync—that doesn't do the performances any favors." I must admit, I had a faint shadow of a concern about the framing and positioning of actors, and I did spend a couple of minutes trying to figure out if certain performers were singing live or lip-synching—but, while watching the film, I decided some of its techniques were idiosyncratic—a la experimental film—and that many musicals have used prerecorded sound. I appreciate Rechtshaffen's regard for technical quality, but his response, which he has a right to, seems a merciless exaggeration to me. There is a great deal of verisimilitude in the film—the congregations and locations seem authentic and the rough aspects of the film can add to that sense of the real, giving the film an aspect of a documentary. I think a lot of work went into the film, involving a large cast, and maintaining a balance of story and music, and the film is commendable just for that reason, especially coming from a director with few films to his credit.
The Gospel is a film I found valuable to see, and I could see it again—willing to be both open and critical. I now think the film The Gospel can be seen in a way similar to how James Baldwin's novel Go Tell It On the Mountain, with its scriptural references and church setting, and Toni Morrison's novel Song of Solomon, with its folk beliefs, are read and received: as the stories of individuals in community, with reference to texts or belief systems that give the characters a creation myth, a pantheon of saints or heroes, principles, purpose, rites, and more. Those texts and beliefs challenge human behavior and are in turn challenged by human behavior. The struggles in The Gospel are not as demanding or hurtful as those in Woman, Thou Art Loosed, which dealt with child abuse, sexual exploitation, and murder, and attempted to offer the consolation of religion, but in The Gospel's presentation of the centrality of religion in many African-American lives, there is a similarity. I recall that Sam Cooke left the church for a popular music career, and that Al Green left a popular music career, for a long time, for the church; and these are just two stories in which the pull of the sacred and the secular have had a place. There are also analogies to be made to one's intended adherence to any faith, even faith in art or philosophy, and to one's commitment to any serious personal relationship. Without at all subscribing to religious faith, I found the film engaging and moving. In the film, people search their consciences—their minds, their feelings, and their moral senses—for how to act: and that is an affirmation anyone can find useful.