Trouble in Paradise (Ernst Lubitsch, 1932)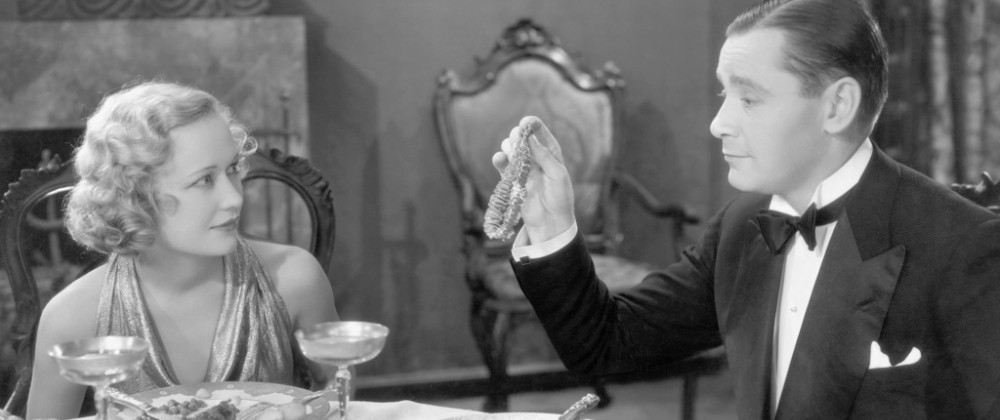 A seemingly perfectly matched pair in both love and as partners in crime – the high-end thief Gaston (Herbert Marshall) and professional pickpocket Lily (Miriam Hopkins) — is put to the test as Gaston finds himself falling under the spell of their latest mark, the high society Mariette (Kay Francis), living in fashionable luxury in Paris. Lily, however (with the refreshing sense of agency, sexual and intellectual, granted female characters in the sophisticated romantic comedies of the pre-code yester-year which few, if any, comedies of today dare come anywhere near) is far from a helpless victim quietly ready to give up her man (or the potential stash they're on the verge of scamming off the rich widow).
While I have a deep fondness for 40's Hollywood filmmaking, in which the studios mastered the assembly line approach of knocking out one quality film noir after another (of which filmmaker Paul Schrader has written passionately as the greatest American film decade), and certainly recognize why the 70's, that glorious moment in which the (admittedly almost all male) inmates were actually running the asylum, has been called the Golden Age of Hollywood, I would argue that the truly greatest time of studio filmmaking was the 1930's, with the dawning of the gloriously sophisticated, uninhibited, sexually provocative (and liberating), female empowering (probably the only time in Hollywood where that was not only happening but was literally one of the main conceits of a specific genre) known as the screwball comedy (with the early 30's pre-code examples being particularly ribald in their approach, which the brilliant Trouble in Paradise is a superlative example of).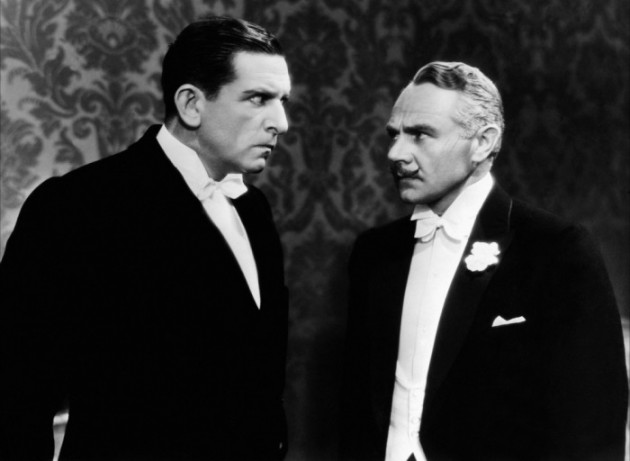 Filmmaker Ernst Lubitsch is recognized as a great of the genre, able to imbue his films with both elegance and an urbane sense of amused irony (and I don't mean one from today's hipster sense of detachment, where ridicule is used as self-empowerment, but one born far more from a recognition of the inevitable playing out – the character's themselves often realizing how pompous and absurd they are, even as they invest entirely in their actions) with his films so particularly clever, enjoyable and urbane, the idea of a film having a 'Lubitsch touch' is still used (amongst academic know-it-alls anyway). Trouble in Paradise, his first non-musical comedy, might be his greatest achievement (with his next work, Design for Living, perhaps being next up).
While Trouble in Paradise is a story about the messiness of love and desire, it's surface is entirely clean, the visuals shiny art deco (most of it taking place within the environment of the Park Avenue wealthy). While we get swept along with their adventures, they never truly seem to suffer. Everything is a con, for both thief and heiress. It's audience wish-fulfilment, giving romantic fabrications of fantastical worlds (walking the lengthy corridors of the privileged uber-rich to joining the risky adventures of the professional criminal trying to dupe them) that most of us will never go near, or dare venture towards. Where the characters (given mind-blowingly rich dialogue by Lubitsch regular Samson Raphaelson) banter back in forth in clever and engaging ways most of humanity can't possibly approach, while also having an underlying irony that includes us in the con, rather than detach us from it, it (as with most of the genre) creates a situation that seems almost impossible – we actually enjoy spending time with these people, and temporarily drop the resentments felt for the privileged. We're granted a temporary seat at their table (something which was probably particularly appreciated by audiences during this period of the Great Depression).
Along with an ability to perfectly direct his performers (in a style that could be called light and airy, though with its underlying sense of deliberate deceit, it's certainly not heart-warming), Lubitsch is a filmmaker full of brilliant visual flourishes. Starting with a montage of images of Venice at night, the city where our two criminal leads will soon fatefully meet and fall in love, with a single hearty voice singing in Italian – only to end on a gondola being filled by sanitation workers with the day's garbage hidden by the dark and then moving on to images such as a night with the upper classes at the opera, that starts on a quick, almost throwaway (though ever-so deliberately placed) image of an elegantly dressed, slightly non-plussed young lady stepping out of the lavatory to ask for a coin from her top-hatted escort for the stall, Lubitsch is constantly amusingly reinforcing the messy reality that exists just underneath the surface glean that the rich (and cinema) works to hide (of course, the film never comes close to any outright ugliness – that would be a transgression of the joyful pact that Lubitsch has created with his audience).
The beautifully constructed montage of the various impressive clocks on the wall around Mariette's extravagant Park Avenue home, in which we only hear the voice of her and Gaston, the thief, having wiled his way into her home as a personal secretary, is finding himself falling under her spell, creating a fascinating tension as we wonder how far it will go, is on the level of the greatest of early American cinematic brilliance; so much so, it could have fit right in (minus Lubitsch's ironic air of dreamy romanticism, of course) with the indulgently creative (though far heavier) visual play Orson Welles would introduce a decade later with Citizen Kane.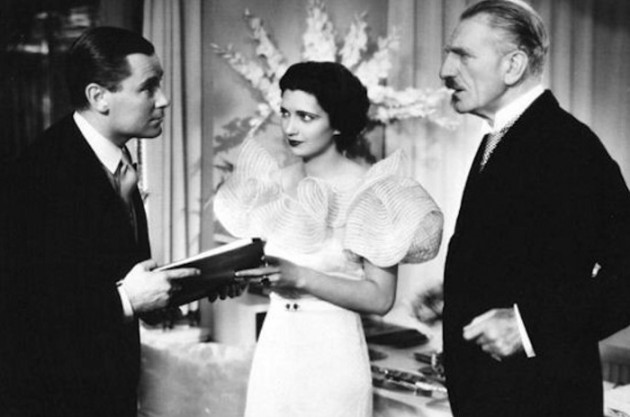 Marshall, Hopkins and Francis are all magnificent, sublime in their combined presenting of dialogue delivery and physical behavior as expressions of character. The opening scene is a master class on (and sheer delight of) sophisticated romantic comedy, with the two lead thieves' snappy, playful dialogue and surprising reveals that not only are each not who they have pretended to be, but they've been casually lifting pieces of value off each other over the course of the dinner, outdoing each other… and falling in love even more immediately as they realize they're equals (revealing yet again that surfaces, in Paradise, are never what they appear). The scenes they each share with Mariette, with Francis (an actor I hadn't noticed her lisp before) merging assertiveness with an opposing languor (after all, as the beautiful rich are assured, they always win), are equally as wonderful.
Paradise is richly colored with a cavalcade of supreme character actors of the highest order, with the greatest of them (in my eyes anyway) the familiar Edward Everett Horton, as the rich, slightly dopey shlump Filiba, who is too busy competing for the love of Mariette with another silly man, the Major (played with haughty aplomb by another great of the time, Charles Ruggles), neither of who have a chance, to realize that her new personal secretary is actually the same man who robbed him in his dark Venice hotel months before.
Trouble in Paradise is a pure joy, the peak of the sophisticated romantic comedy. Anyone looking to introduce themselves to the genre would do well to start here. While most of the others, as good as they also usually were, may not live up to this one (though many came close), you'll at least get an understanding of just how wonderful the genre was at its height.