Strangers in Strange Lands: Encountering the Exotic in I Know Where I'm Going! and Black Narcissus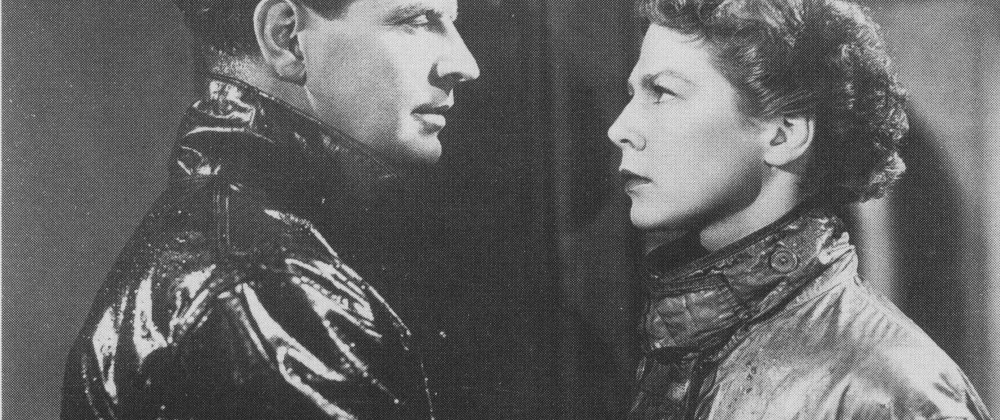 The Michael Powell-Emeric Pressburger films I Know Where I'm Going! (1945) and Black Narcissus (1947) present narratives where strong-willed British women travel to exotic lands and are transformed by the experience. The films carefully link the strong will of these women to their repressed natures, which are then unsettled by the gothic landscapes they encounter. This conflict between character and landscape works itself out in a seemingly supernatural environment that prevents the newcomers from achieving their stated goals. It also finds expression in the challenge presented by male figures who personify the land, and the sexual feelings they spark in the female protagonists are paralleled by the actions of the natural world around them. Both films also present supporting characters who function as doubles that suggest alternate possibilities open to the heroines. Finally, the differences and similarities between the films comment on the larger issue of colonialism.
I Know Where I'm Going! begins with an opening credit sequence (0:00-2:00) that compactly sketches the life of Joan (Wendy Hiller) as a series of events where she has traded on her sexuality in a steely pursuit of material goods which sometimes turn out to be less than advertised, like her first pair of stockings, which are not the silk ones she wished for. This in turn sets up her announcement to her father that she is marrying, not a man, but his business, Consolidated Chemicals. Ian Christie claims Joan "at least starts out as a brisk, unsentimental Englishwoman" (Christie 182). But it is clear that she is more than simply unsentimental. Her material gains are achieved through a severe self-discipline, which is suggested by her beeline crawling as a baby, the determined walk shown in the close-up of her feet that introduces the adult Joan (3:00) and the artificiality in her manner that prompts her father to tell her to "stop acting." (5:00) Tom Gunning argues that this evident repression is what makes Joan attractive despite her mercenary attitude, that "Powell and Pressburger's understanding that deep desires underlie Joan's materialist longings allow us to sympathize deeply with a woman we might otherwise dismiss as a gold-digger and nothing more" (Gunning 99).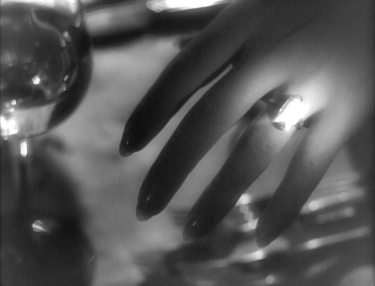 Similarly, Black Narcissus introduces Sister Clodagh (Deborah Kerr) in an overwhelmingly repressed environment. Like the other nuns, Clodagh hides her body under the sexuality-denying nun's habit. The office of the Mother Superior of her convent (2:00-3:00) has white walls offset by a white and pale blue fan, with subdued religious art on the wall, and Sarah Street notes the importance of cinematographer Jack Cardiff's "use of expressionist low-key lighting and muted colour" (Street 32) to achieve this effect.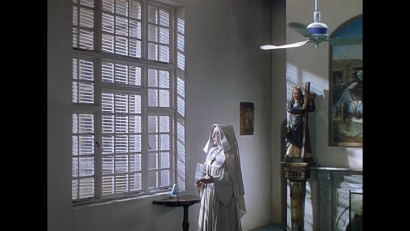 [Click on the image for full-resolution Blu-ray still]
The film does not reveal just how severely Clodagh is repressed until her later flashbacks (37:00-39:00), which detail her background in the lush greens and blues of western Ireland's fields and lakes and the rich red of her now hidden hair, and show her riding with a pack of baying hounds. However, even this early there are hints of a different nature under her proper nun's exterior. They are in the brief expression of pleasure she shows when reacting to the news of her promotion, which soon after prompts a rebuke for self-importance and, in a link to the film's later use of wind as an expression of inner turmoil, the way Clodagh's veil flutters behind her when she enters the Mother Superior's office. (3:00)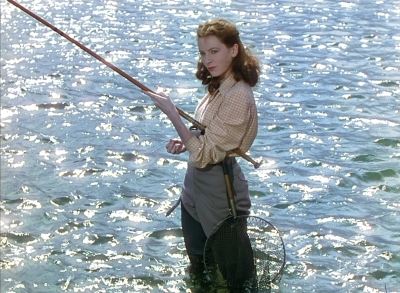 [Click on the image for full-resolution Blu-ray still]
In light of Joan's and Clodagh's living lives of strict repression, it is significant that their first contacts with the places they are journeying to are imaginative ones. When asked if she knows the island of Kiloran, Joan tells her father (and later repeats to Kiloran) that she has been there many times . . . in her dreams. (5:00) And the dream of hers that we do see is a revealing one. Beyond envisioning her wedding as a mating with an industrial behemoth and herself as a corpse-like figure in a wedding dress under plastic (9:00), there is a remarkably suggestive presentation of her crossing into Scotland, where the mountains are transfigured into a giant kilt and, in what Gunning calls a "particularly witty dirty joke . . . [and a] border crossing into unacknowledged desires" (Gunning 101-102), the train enters a tunnel at a sexually strategic point under the kilt. (10:00) Beyond its erotic nature, the dream also suggests Joan's self-repression, her conscious choice to disregard anything that distracts from achieving her vision of what she wants to be, is not as firm as she likes to pretend and "conveys Joan's inner doubts, in spite of her outer confidence about knowing 'where she's going'" (Christie 182).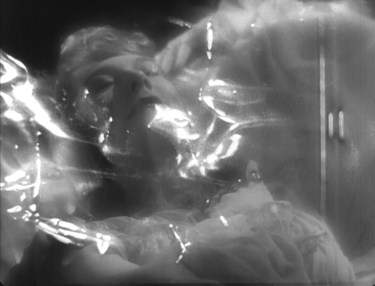 Priya Jaikumar notes something similar in Black Narcissus , where "the first experience of the land is initiated by Sister Clodagh's imagination, based on Mr. Dean's descriptions" (Jaikumar 60). As the letter is read out in the voice of Mr. Dean (David Farrar), we, and possibly Clodagh and her Mother Superior in their minds, see what he is describing, including a camera pan of paint peeling on erotic wall murals. (4:00-5:00) Again, the imagined destinations are linked to sexual images in what is shown to the audience and, by implication, in the protagonists' subconscious minds.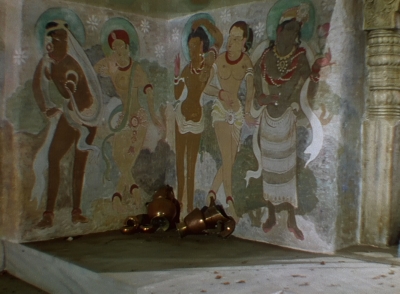 The landscapes encountered in these films have extraordinary features that express their exoticism and danger, both physical and sexual. In I Know Where I'm Going! , there is the whirlpool at Corryvrecken, whose shape brings to mind the female sexual organ and is at its most threatening to the characters when Joan makes her final desperate attempt to ignore her inner sexual desires and cross to Kiloran. The whirlpool at this point becomes, as Kevin Macdonald argues, "the external symbol for her internal maëlstrom" (Macdonald 244). In Black Narcissus, there is the sheer drop off the cliff the convent bell is perched upon. This dangerous placing of a bell without even a guard rail where no sane person would ever put one suggests its symbolic function as the expression of the precariousness of the nuns' vocation in this place, and how near they are to a possible fall from grace. As Sister Ruth (Kathleen Byron) rings the bell for the first time (14:00), she is answered by the blowing of the phallic horns of the village, changed from the bells that were in Rumer Godden's original novel (Street 31). The way she loses herself in the bell ringing and the contest with the horns is an early warning that she will fall into the abyss, both literally and figuratively.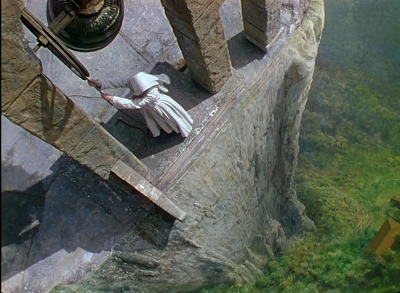 [Click on the image for full-resolution Blu-ray still]
Beyond these explicitly dangerous natural features, the films' landscapes exert something close to a supernatural power. The island of Mull seems to have a better knowledge of what Joan really wants than Joan does herself. When she arrives on Mull, a fine day suddenly turns stormy and prevents her crossing. (11:00) Her detailed itinerary is swept from her hand by a gust of wind (15:00), a pointed warning that she isn't in Manchester (or Kansas) anymore and her fate is now in the "hands" of nature. As Gunning writes, the "wind that snatches this orderly plan from Joan announces a new force in the narrative that appears first as chance . . . but increasingly seems to be not at all random" (Gunning 103). When she makes a wish to the household god of her room in Catriona's house, this is followed by a close-up of it with its tongue sticking out in mockery, and the next morning finds she has "wished too hard" for wind and there is now a gale (26:00-27:00). While Joan is finally being defeated in her attempt to reach Kiloran, the sea takes away her wedding dress (71:00). Only when there is no longer any chance of her wanting to marry a man she does not love does the weather return to normal. The place's supernatural qualities are also expressed in the inability of Joan's fiancée to catch fish because "the fish do not know him" (31:00) and the boatman's responding to Joan's statement "In half an hour we can be there" with the dry "In less than a second, you can get from this world into the next." (27:00) With its mystical features, Mull does indeed seem to border on another world.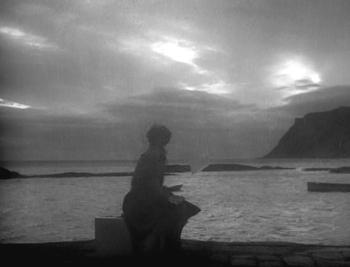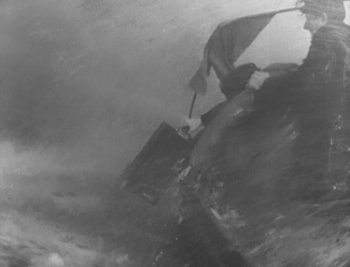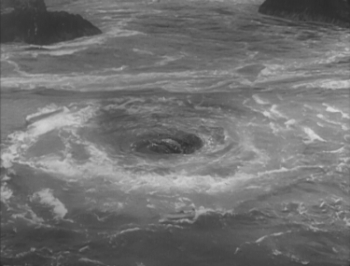 The power of place is even more overwhelming in Black Narcissus. The nuns take up residence in a "House of Women" once used by a former prince's harem. But it is not just the palace that is unsettling; it is the palace in alliance with the landscape itself. As Natacha Thièry writes, they are challenged by everything they find, "from the palace environs – profuse and brightly coloured vegetation and vertiginous drops – to the wind that penetrates the building, via the frescoes of half-naked courtesans in lascivious poses" (Thièry 226). As with Scotland and Joan, the Himalayan environment knows the nuns' weak spots better than they know themselves. It is, Sarah Street suggests, "alien to the nuns' experience but at the same time strangely familiar in terms of its capacity to re-engage them with memories of the past and sexuality" (Street 30). This has an hypnotic effect on the nuns. Clodagh finds her thoughts drifting to the past when she is supposed to be praying (37:00) and Ruth stares down the side of the cliff for several moments before ringing the bell. (34:00) Sister Philippa (Flora Robson) works until her hands blister, but still finds herself staring into space instead of praying and ends up planting colourful flowers instead of the intended vegetables, her only explanation being "I forgot who I am." (63:00-65:00) As Jaikumar writes, the "battle between the irrepressible sensuality of the place and the regimentation and restraint of the nuns' work propels the narrative and its dramatic images" (Jaikumar 65). Clodagh has her goals and her will, but like Joan in I Know Where I'm Going!, she is no match for the power wielded by her new environment, which seems to have goals of its own. As Jaikumar further argues, the "evils visited upon the Sisters . . . originate not wholly with either the nuns or the natives but from the place that has the power to alter the possibilities of what the nuns can do, what they can be" (Jaikumar 62).
The most visible expression of the films' landscapes is wind. It is not just the breeze that plucks away Joan's itinerary or the gale that prevents her crossing to Kiloran, or the wind that constantly whistles through the nuns' mountaintop residence. It seems to have both a personality and an almost corporeal presence. In line with its supernatural quality, its greatest effects seem to occur after it has been welcomed into an interior through the opening of a window, like vampires or ghosts in gothic horror tales. It is after Joan opens the window in her room at Catriona's that she has her first quasi-romantic interlude with Torquil, including a passing back and forth between their windows of a cigarette that becomes extremely suggestive through a close-up of the hands touching as the lit cigarette is handed over. Even after she pointedly shuts the window, Joan remains enough under the atmosphere's spell to make her fateful wish. (24:00-26:00) As Pam Cook writes, the "windows that allow characters access to the outside also let the stormy exterior penetrate inner spaces, emphasized by the recurring image of curtains billowing even when windows are firmly closed against the raging winds" (Cook 53). Similarly, the first shot of the nuns' palace after they have taken up residence is of Ruth opening French windows to a burst of wind that she steps into as she walks to the bell, her habit and veil flowing on the strong breeze. (14:00) Not surprisingly, she is the one who ends up most affected by the wind's transformative properties.
Besides being a quasi-supernatural expression of the natural landscape, the elements also serve as an external representation of the characters' internal turmoil. Beyond the storm that prevents Joan from doing something she does not really want to do, even if she doesn't realize it, there are several scenes that reflect this. An example is when Joan and Torquil are at the telephone by the waterfall, her growing interest in him given expression by the roaring water behind her. (28:00) Later that night, in her hotel room, she pleads "Please let the gale drop, I must get to the island tomorrow." As she paces her room, the wind blows the curtains even though the window is shut. (40:00) Through the window, the raging sea is visible, an image which Gunning describes as "a movie cliché of female sexual frustration" (Gunning 105). The scene at Catriona's house before Joan sets off on her ill-fated attempt to cross during the storm is even more dramatic. (63:00-64:00) Bedroom curtains billow from gusts of wind even though, once again, the windows are shut. Expressive, flickering shadows are cast on the walls that make, as Cook writes, "the sets appear to be constantly in motion . . . the circular ceiling loom[s] over the scene, giving the strongest sense yet that elemental forces have invaded the house. This could almost be the maëlstrom itself" (Cook 55). The failed attempt to cross that follows and ends with barely escaping the whirlpool can, of course, be seen as a dramatization of the conflict between what Joan thinks she wants and what she really wants. There are similar, if not quite as dramatic, moments in Black Narcissus. An example from early in the film has the camera panning from a shot of blowing curtains to show Clodagh sitting up in bed, unable to sleep, the wind a reflection of her inner restlessness. (21:00-22:00)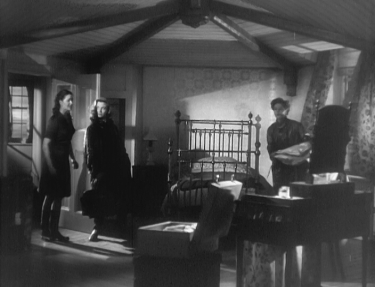 A reason why there are fewer examples of this in Black Narcissus may be that for the nuns there is no question of adapting to the landscape. They must remain as they are in this new place or leave. The relationship between Joan and the Scottish elements deepens as her relationship with Torquil grows, and can be seen as a sign of her integration. In the context of 1947, there is no similar romantic resolution possible for nuns (even Anglican nuns), though the possibility is definitely explored. Both films present male romantic figures who embody the landscape. In I Know Where I'm Going!, Torquil is often referred to as Kiloran, a reference to his ancient title as hereditary laird of the island, but also serving to identify him with the land whose name he shares. He also shares the name Torquil with a majestic golden eagle, identifying him with nature and the elements that cause Joan such problems. He is not as spectacularly undressed and sexualized as David Farrar in Black Narcissus, but he does quickly exchange his military uniform (itself a symbol of virility) for a kilt for most of the film, allowing him to show some leg. And he certainly creates some sexual sparks in Joan. Black Narcissus actually has two male sexual figures who embody the land. One is Dilip, the Young General (Sabu). Like Torquil, he is a hereditary nobleman associated with the military, and is sexually available. This is shown not only by his reactions to the sexy Kanchi (Jean Simmons) in their encounters, but in the double entendre malapropism he uses in his introductory scene, where he says he wants to "study physics with the physical sister." (42:00) He is young, handsome, vain, and, as Thièry notes, "is characterized by attributes the nuns had to give up when they abandoned their femininity," such as bright fabrics and expensive jewelry (Thièry 226). He also reminds Clodagh of her first love. However, he is racially unacceptable as a target of sexual thoughts from white nuns, so there is also Mr. Dean.
Dean is white and British, but has "gone native." This is shown not only by having him share his meal with a monkey (70:00), but through the slyly suggestive way he presents his illegitimate daughter Kanchi (Jean Simmons) to the Sisters. He had earlier established himself as a ladies' man when he cheerfully told the nuns "You'll be doing me a great favour when you educate the local girls," with any doubt to his meaning cleared up by a reaction shot from Sister Briony. (20:00) So when Clodagh holds Kanchi's face up to examine it in the light, the camera stays on Clodagh as she looks at Kanchi and glances in Dean's direction. There is then a cut to the camera tracking in on a smirking Dean, and then cutting back to Clodagh shifting her gaze back and forth between Dean and Kanchi before letting go. Any mystery about this exchange is removed by Dean asking "Are you sure there's no question you're dying to ask me?" and Clodagh responding with a knowing look and a firm "None!" (32:00) Dean can live in this exotic place because he has transformed himself and integrated into the landscape, and is in this way as much an embodiment of it as Torquil is of Kiloran. He is British and therefore an acceptable creator of sexual turmoil for white women, but enough of the exoticism has rubbed off on him to make him an erotically charged figure. The initial encounter between Clodagh and Dean, in which she firmly dismisses him, suggests that in a regular setting there would be no sexual sparks flying. However, in this hothouse atmosphere things are different, and Dean's role is to personify this difference, which is most explicitly shown in his manner of dress. He begins in shorts and shirts, but over the course of the film, paralleling the increasing effect of the setting on the Sisters, his shirt becomes progressively less buttoned, until at one point Dean appears wearing only brief shorts and there is a close-up of his bare chest. During this scene, the nuns surround him like fluttering birds, while Ruth drifts into the frame and stares hungrily at his body. (70:00-71:00)
Both films also offer characters who act as doubles to the lead female figures, allowing the film to explore alternate possibilities. Catriona (Pamela Brown) is a semblance of who Joan might become if she gives up on her wealthy fiancé, marries Torquil and integrates into the local community. Ian Christie describes Catriona as an "evocative prefiguring of a life that potentially awaits her [Joan]" (Christie 183). This doubling is more central in Black Narcissus, where Ruth, who facially resembles Clodagh, acts out the sexual desires Clodagh represses. Beyond her susceptibility to the local atmosphere shown in the bell ringing scenes previously discussed, the first sign of this is when she bursts into Clodagh's office splattered with blood. (27:00-28:00) This use of crimson will run through the movie as a signifier of sexuality, and as a link to the red hair the two nuns share. Thièry argues about the shocking splash of scarlet on Ruth's habit, that "in the same image, menstrual blood and the symbolic loss of virginity are displayed, as they will be again later in the red dress that will replace the uniform" (Thièry 230). This could, of course, be extended to include Ruth's vivid red lipstick and, as she tips over into madness, her red-rimmed eyes. Thièry describes the blood on Ruth as signifying the "liberation of her emotions" and that "from then on, she is more woman than nun" (Thièry 230). It is significant that Dean is in Clodagh's office when Ruth symbolically loses her virginity, as his kind words and physical attributes make him the object of her sexual fixation. In this, it is clear Ruth is exploring an avenue Clodagh can only fantasize about. Through Clodagh's lushly coloured flashbacks and increasingly intimate conversations with Dean, such as the one where she recalls her past (77:00-78:00), we get a sense of her deepening attraction to Dean. In this conversation, observed by the hidden Ruth, there are no declarations of love, but it plays like a love scene and ends with Dean grabbing Clodagh's arms and melodramatically declaring "You must all get away before something happens." But the idea of venturing any further down that path is left to Ruth, who Jaikumar calls "a distended reflection of all the weaknesses and deviances that the nuns, and particularly Sister Clodagh, experience" (Jaikumar 66).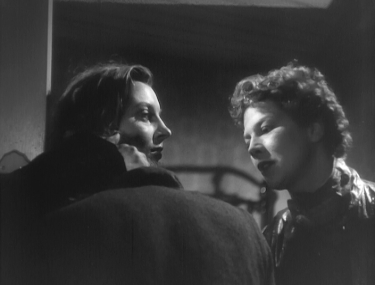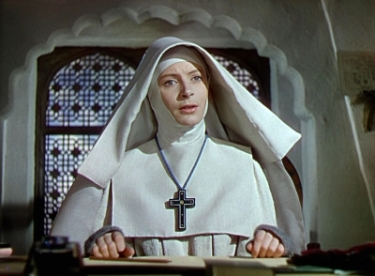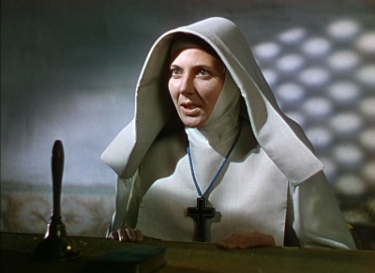 Aside from Clodagh's status as a nun, there is a second reason that Ruth's alternate path can only end disastrously, and that is the nature of the land she is visiting. A key difference between the two films is that while both Joan and Clodagh arrive as colonizers, only Clodagh remains one. Cook notes about Joan's fiancé and his friends, the "upper-class English display the colonialist's insensitivity towards the culture they are visiting. Sir Robert and the Robinsons (who he describes as 'the only people worth knowing around here') make little attempt to adapt to, learn about or participate in the customs of the Highland community" (Cook 31). When Joan arrives, she assumes the boat will arrive regardless of the weather, and is addressed by the boatman as "my lady." But parallel to her falling in love with Torquil is her immersion in and enjoyment of the local culture, which includes the relating of the legend of Corryvrecken by the telephone operator (34:00-35:00), the memories of old Scottish balls by Mrs. Crozier (48:00), attendance at the ceilidh (49:00-56:00) and the tutoring in local values in Catriona's assertion that there are things worth more than money. (80:00)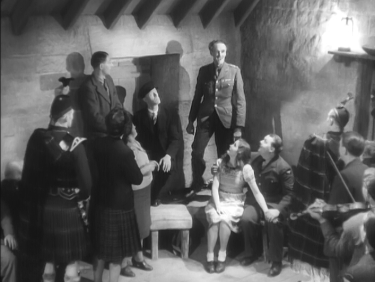 Through all this, the representation of Scottish culture is precise, detailed and loving, and it is so attractively presented that Joan's decision to become part of it seems obvious. Words from the title song say "Some say he's black/ But I say he's bonny." This doesn't mean the song's lover is literally black-skinned, but rather dark featured and possibly partly of gypsy descent. This type of sexy, dark figure was a staple of gothic literature, like Heathcliff in Wuthering Heights or the kind of role the original choice for Torquil, James Mason, became famous playing in the Gainsborough gothic melodramas which were the wartime British audience's favourite domestic films. That is, Torquil (and Scotland) is exotic enough to add spice without being too alien.
As a contrast, Clodagh remains a colonist throughout. She comes, in fact, from colonist stock. Her flashbacks reveal that though she is Irish, she speaks with an English accent (as does her family), and comes from a background of large estates and hunting with hounds. These, along with her Anglicanism, mark her as part of the Anglo-Irish colonist ascendancy. True to her heritage, she shows no curiosity or respect for local custom or culture. Nor should she, as its presentation is at best token, with no sympathetic figure like those in I Know Where I'm Going! to explain it. Instead, there is Dean insisting "they're primitive people, like unreasonable children," (27:00) with a culture impossible to understand. Even the westernized locals are at best likeable savages underneath. At the end, Dilip announces he is "going to give up being clever . . . [and] be a warrior" like his ancestors, (96:00) while the Holy Man turns out to be an ex-General awarded medals by the British. Even with the civilized ones, it seems culture is merely a thin veneer. The closest equivalent to the ceilidh sequence is Kanchi's sultry solo dance, which shows a fascination with native sexuality, but also represents them as creatures of the flesh. As Kelly Davidson points out, "although the film includes Indian characters of dramatic importance, they are rarely involved in scenes that don't include Westerners and, in contrast to the spiritual and emotional crises experienced by the Sisters, they are invested with little psychological depth" (Davidson 4-5). While the film is a critique of colonialism in the sense that it details the failure of a colonial expedition and portrays the nuns' efforts as irrelevant to the locals who had no use for the education or medical care they were being offered, there is a limit to this. Clearly, Indian culture is not valued or given the same respectful and admiring representation Powell and Pressburger gave to Scottish culture. They are at best noble savages, and while the exoticism is attractive, there is never any serious attempt to integrate into it. Worse, its savagery is infectious, and is responsible for pushing Ruth into madness and ultimately over the cliff. As Davidson writes, "the 'strange atmosphere' that exerts such a hold upon the Sisters is not simply the result of strangers of an irrepressible nature (air and wind) but the sensuality associated with the location and its people." (Davidson 6)
In many ways, I Know Where I'm Going! and Black Narcissus are the same film. They deal with "the brute power of sexuality to shape our lives" (Macdonald 266) and illustrate this by having similar female protagonists journey to foreign lands to find out this truth. One ends in romance and hope, the other in tragedy and failure. The landscapes are both magical, but the basic difference that leads to different resolutions is a function of the filmmakers' estimation of the cultures to be found in those landscapes.
Works Cited
Christie, Ian. "Another Life in the Movies: Pressburger and Powell." The Cinema of Michael Powell. Ed. Ian Christie and Andrew Moor. London, UK: BFI Publishing, 2005. 171-186.
Cook, Pam. I Know Where I'm Going!. London, UK: BFI Publishing, 2002.
Davidson, Kelly, and John Hill. "'Under Control'?: Black Narcissus and the Imagining of India." Film Studies 6 (2005): 1-12.
Gunning, Tom. "On Knowing and Not Knowing, Going and Not Going, Loving and Not Loving: I Know Where I'm Going! and Falling in Love Again." The Cinema of Michael Powell. Ed. Ian Christie and Andrew Moor. London, UK: BFI Publishing, 2005. 94-116.
Jaikumar, Priya. "'Place' and the Modernist Redemption of Empire in Black Narcissus (1947)." Cinema Journal 40:2 (2001): 57-77.
Macdonald, Kevin. Emeric Pressburger: The Life and Death of a Screenwriter. London, UK: Faber and Faber, 1994.
Street, Sarah. ??Black Narcissus?? . London, UK: I.B. Tauris, 2005.
Thièry, Natacha. "That Obscure Subject of Desire: Powell's Women 1945-50." The Cinema of Michael Powell. Ed. Ian Christie and Andrew Moor. London, UK: BFI Publishing, 2005. 224-238.