Rock & Rule (Clive A. Smith,1983)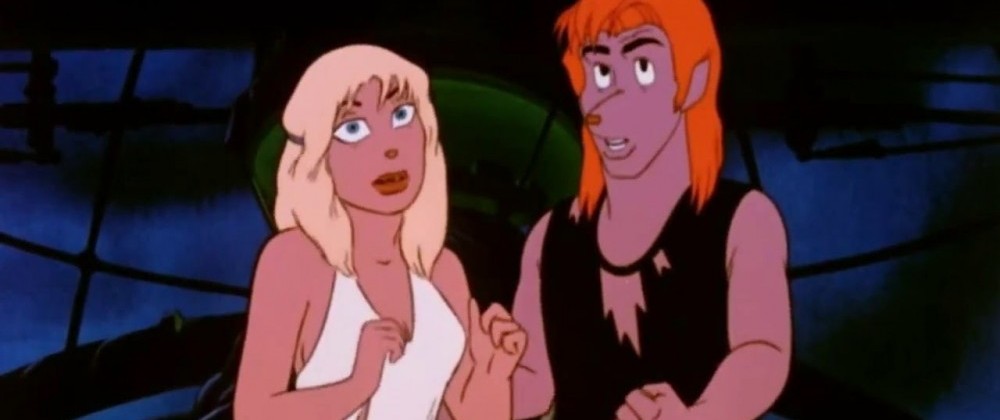 If not for this series on tax shelter films, I'd have had no idea this adult animated post-apocalyptic tale of demonic rock stars and mutants even existed. A little internet checking afterwards revealed that, for some unknown reason, the US distributor MGM had decided at the time to bury the film (an especially odd decision considering the other anthological adult animated rockin' Heavy Metal, also a tax shelter film — of which Rock & Rule was determinedly coming on the heels of — was a decent box office success upon its release just two years earlier).
As with Heavy Metal, it's a nostalgic pleasure to hear those 80's rockers of the day, like Cheap Trick, Blondie and Lou Reed, playing (even if the chosen songs aren't their most catchy efforts) and there's enough naughty sex, drug use and Satan worshipping to keep up the adult (if not necessarily 'mature') fun. It was an ambitious effort (costing 8 million dollars, apparently a fairly staggering figure at the time for an animated adult feature) and, I'm no expert, but it seems to me the animation can be placed right up there with that of not only "Metal" but even with iconic adult animator Ralph Bakshi's classic, often autobiographical feature work; unfortunately, it's the content that doesn't keep up, as nothing on a character level, between the rockers and the kidnapping plot they get involved with, really creates much intensity or emotional engagement. Unlike Heavy Metal (which in itself wasn't an overall great film), a lot of the story details and moments of Rock & Rule escaped me within days after seeing it. Does kinda make me wanna catch up with it again, though… now that I know it exists.