Reporting from the Retail Apocalypse: A Review of Point of Sale: Analyzing Media Retail Book Review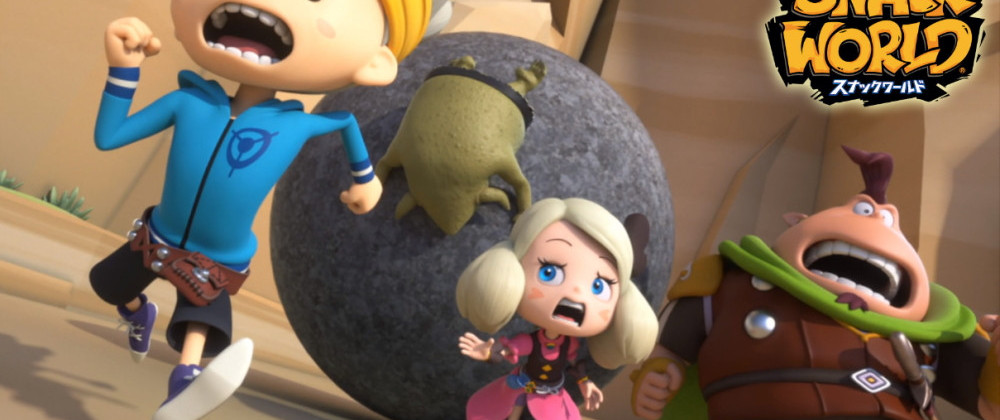 Point of Sale: Analyzing Media Retail. Edited by Daniel Herbert and Derek Johnson. New Brunswick, N. J.: Rutgers University Press, 2019. 290 pp.
The COVID-19 pandemic did not create a retail emergency, but it has aggravated the damage and despair felt by the owners and merchants of mom-and-pop retailers. Homegrown, independent, customer-friendly spaces are left to rely on online transactions as the clouds of digital capitalism – the likes of Amazon, Google, Netflix et al – make way for a tempest that could wash away those storefronts. The languishing state of the current retail marketplace will leave massive cultural gaps. A collection of essays about media retail from fifteen scholars, edited by Daniel Herbert and Derek Johnson, is an astute compendium of the torrential state of this current environment of transaction. The losses of this risky economic period for many stores, from large chains to niche comic book collectors, have also diminished some of the currency of certain essays. Nevertheless, the disruptions of COVID-19 makes the struggles described within some of these chapters seem even more pressing.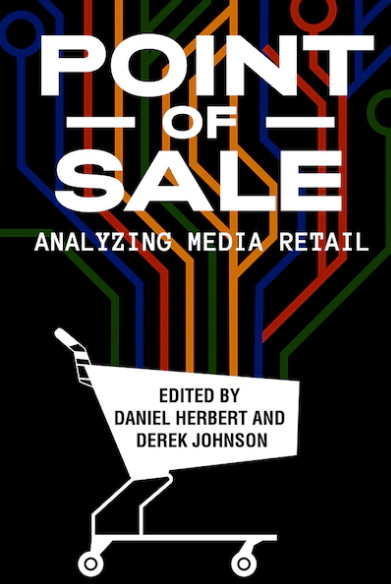 The approaches to investigating retail spaces, physical and virtual, is a salient, necessary one. As Johnson and Herbert introduce, alongside the doom associated with the "retail apocalypse," there is value in thinking about the relationship between media and retail. Beyond centering retail spaces as sites for analysis, the blend of media studies and media industry studies approaches is valuable: it allows the contributors of Point of Sale to point to the complexities (and occasional contradictions) of the consumerist ethos. To read and digest the analyses within these essays as a pandemic eats away at the rhythms of traditional browsing and buying even hues many of the works with a nostalgia for the mere act of shopping.
The editors foreground these shops and spaces as meaningful. Many of the essays within Point of Sale draw upon ideas of the "transactional" and the "interactional." The former term relates more concretely to industrial structures, and considers the power retailers have over how products move. (This is especially noteworthy as digital disruptors like Netflix and Amazon have vertically integrated.) Meanwhile, the "interactional" refers to how customers engage with goods in these spaces, and how identities can be formed in the process of acquisition. The essays in this collection investigate the purchasing of media as reliant upon both the needs of the consumer and the strategies of the merchant.
Herbert and Johnson's collection is divided, neatly, in three sections; each grouping contains five essays. The first section, "Retail and New Media Technologies," contains essays that confront digital, platform capitalism and explore the schisms between traditional retail and newer (virtual) avenues for buying and selling. Naturally, the growth of online sectors has disrupted the way we think about products. This is most blatant in Emily West's essay on Amazon, which points toward the pronounced impact Amazon has had on booksellers. The criticisms aimed at the online behemoth are not necessarily fresh, although West persuasively shows how the company has emblemized a shift from a "push" market system, where manufacturers affected retailers, to a "pull" one, where retailers determine the merch that a company must produce and get to market. There is also a meaningful analysis here of Amazon's somewhat baffling adaptation of its online bookstore to a physical location – one that, as West describes, fosters a kind of devotion to the Amazon brand rather than the tenets of shopping and browsing. As she writes, these stores' prioritizing of getting patrons to use their smartphones to discover book prices is one way that "digital communication technologies are driving the repersonalization of retail" (49). Here, an individualized customer experience one can have on the Internet – due to the data Amazon collects from users' search histories – is replicated in a brick-and-mortar location. West's chapter reiterates how the online platform, driven by data, has had massive implications for the nature of shopping.
Although Amazon's colossal influence on retail is a sign of increasing worry, especially for independent bookstores, the digital distribution of video games has had a more marginal effect on retail sales. As Heikki Tyni and Olli Sotamaa examine in a chapter focused on crowdfunding schemes for digital games, this new experience of fans enabling a product's development can be a meaningful route for producer and consumer. Through interviews, online surveys, and analyzing crowdfunding campaigns, the authors show a range of results. In some situations, such as with the game Yooka-Laylee, an intensified public interest in that game prompted a physical release of a media text once destined for solely digital spaces. However, this can backfire as well, with failed productions inviting fan skepticism. Although this chapter on participatory media consumption should benefit from further research and a more encompassing scope, it is still a beneficial entry that explores the collision between traditional and digitized retail.
The most fascinating chapter from this section offer historical precedents to current issues in the media marketplace, illuminating the echoes between different eras in retail. Daniel Herbert's essay on "multifunctional" retailers explores Circuit City's attempt to diversify into a space for purchasing electronic media in the mid-1990s. As the tech store moved gradually into selling film releases for home video, Circuit City's creation of a disc-based format that could compete with then-nascent DVDs – entitled DIVX (Digital Video Express) – was a decisive move toward vertical integration. The goal was that DIVX players, which one could purchase exclusively at Circuit City, could play encrypted video discs on a pay-per-view model. Herbert's chapter chronicles the missteps taken while creating this video format, and he encapsulates the competitive retail war between DIVX and DVD with clarity and meaningful research from consumer guides. His most startling insights come from extending beyond DIVX's failure to the later devaluing of video commodities, drawing parallels between Circuit City's "multifunctionality" as both a media and electronics seller with the digital devices we use today to access films.
In Point of Sale's second section, the contributors focus overwhelmingly on "the politics of constructing retail space," eyeing store layouts and retail strategies when it comes to gendered merchandise. Chapters by Avi Santo, as well as Ethan Tussey & Meredith Bak, home in on Target and the placement of superhero-oriented products that court a female, youth audience. In Santo's essay, "Shelf Flow," the expert on transmedia brands analyzes the logics of shelving at that major retailer, using trips to a Norfolk, Virginia location to observe how the store's design impacted a guest's interaction with properties like Spider-Man. Products with the webslinger donned numerous aisles beyond the entertainment and toys departments; in comparison, the presence of characters like Wonder Woman and Disney princess Moana was less ubiquitous. As Santo notes, "The more merchandise spread across the store, the more opportunity to build anticipation for the film and to encourage the perception that it is already popular" (112). Of deeper fascination is the author's bid to map the store as a transmedia environment that privileges certain (gendered) consumer desires. Although Santo notes the limitations of his small sample size, it is nonetheless intriguing to contemplate how Target generates meaning around the value and audience for certain toys, and how certain arrangements are dependent upon the clout and leverage of major corporations, such as Hasbro and Disney.
Santo's reflections on the lack of Wonder Woman's visibility and the reduced pricing (and, thus, value) of that pop culture icon points toward "discontinuities in Wonder Woman's flow across store aisles" (122). In Tussey and Bak's chapter about the exclusive launch of DC Super Hero Girls (DCSHG) at Target – part of an exclusive retail deal between the chain and the comics conglomerate – there is further interrogation about how big-box stores frame and promote this merchandise. This chapter gains a boost over Santo's with its more concrete analysis of the way toy displays are planned fastidiously. A store "Planogram," the careful arrangement of products to cater to shopper cravings, is scrutinized here, as is the relationship between what's featured in the centre (here, caped costumes) and along the periphery (action figures). The authors also give attention to whether the attempt by DCSHG's marketers to resist "pinkification," through avoiding gendered color codes, are mirrored through Target's aim for progressive political pull with gender-neutral labelling and aisles. These tensions between the goals of the manufacturer and the retailer in promoting goods add enthralling layers to this chapter.
The end of Tussey and Bak's essay nudges the reader toward pondering how values of post-feminist empowerment are communicated through DC's comic-book products. Courtney Brannon Donoghue's chapter on aspirational, postfeminist products tied to popular Hollywood film adaptations – Wonder Woman (2017), Eat Pray Love (2010), the Fifty Shades of Grey trilogy (2015-2017) – is a worthwhile complement. The author criticizes the beauty-based and healthy eating tie-ins to blockbusters like Wonder Woman, which foster superficial messages of external self-improvement. Brannon Donoghue also analyzes other materials for female fans, exposing how these cross-promotions aim to deliver an emotional (or in the case of Fifty Shades, erotically satisfying) experience for women. Regardless, these branding exercises, which engage women from certain racial and class subsets, enforce conventional ideas around feminism and post-feminism in the consumer marketplace.
An investigation of new aisles for feminism is a focus for three chapters in Point of Sale. Two chapters that pair well exist in separate sections of the collection: Tim J. Anderson's chapter about reframing the record store as a space for women, in an essay entitled "Female Treble," and Benjamin Woo and Nasreen Rajani's analysis of gender bias in comic book stores. Both of these pieces view retail environments that can gear toward a type of collector mythologized as masculine. Anderson's essay pushes against the toxic masculinity of record store culture through a focus on ways that women participate in these music-related practices. For instance, women attend live music events at a slightly higher rate than men. Furthermore, the availability of music at retailers like Pottery Barn and Victoria's Secret – many of which are compilations that may be less valuable to a type of male purist collector – can be successful alternative spaces for this cultural consumption.
For sales of the comic book, stores can be a "site of struggle," as Woo and Rajani's chapter title infers. Often excluded from representations as the core audience for this literature, female fans have turned online. Here, as the authors examine, that alternative retail space is one that invites clusters of fans to discuss the genre's lore, as well as crowdshare advice about how to be more visible participants. The latter section of the essay examines the solidarity for underrepresented voices, including women, that is fostered in social media communities like The Valkyries, and how these inclusive spaces are considered a "threat" to traditional (i.e., male) comic book fandoms. The tensions between men and women around what constitutes proper fandom, as well as which texts and iconography should be the focus of current comics publishers, is a comprehensive one. Missing from this analysis is tying these goods to themes of gendered design and make-up of specific retail spaces, either in virtual or physical realms.
If any ecosystem seems devised to stimulate one gender, at least traditionally, it may be stores comprised of pornography. Lynn Comella's refreshing chapter about feminist sex-toy stores, including those curated by Black women, depict how these owners aspire to transcend the clichés of the sex shop, while offering products (and filmed media) that fit a wide range of erotic tastes. (The term "curated" is appropriate here, as one of the spaces examined in this chapter is considered an "adult gallery.") Featuring an interview with Nenna Jones, who owns an Oakland sex shop, the essay investigates ways that retailers in adults-only spaces have greater flexibility to reach their audience. Those methods include producing and filming feminist erotica, which can enable a wider spectrum of sexualities and benefit a more varied clientele. That can also mean constructing a space with various purposes: Jones's business engages in political outreach and advice for sexual health. Comella's blend of curating feminist media histories with contemporary ethnographic research results in a fascinating chapter.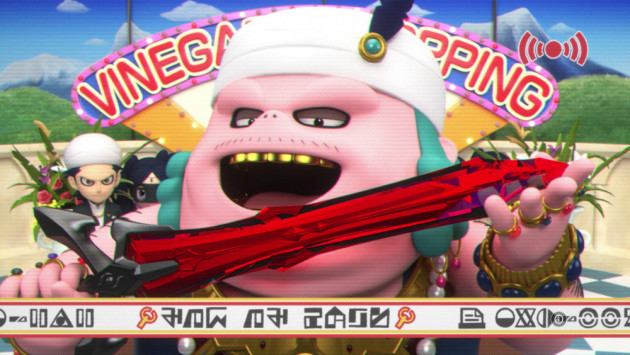 Other essays in the collection's final section focus more prominently on sites of media consumption. Marc Steinberg's chapter on Japanese convenience stores brings to the fore useful ideas about the flow between products and spaces. By focusing on the "media mix" of the store – an industrial term that correlates to transmedia storytelling – Steinberg unveils the many layers of the space. It is a purveyor of many goods, a hub of mediated commodities, and the prime location for viable franchises, like the animated TV series Snack World. The chapter is a valuable reminder of the intersection between different forms of circulating media, and is a beneficial addition to Point of Sale. So is Evan Elkins' ethnographic look at the way media retail flows in migrant communities, with a concentration on diasporic video stores. These locations sustain due to a loyal customer base, a clientele that seeks to have an emotional response via connecting to beloved media from their home country. Part of the conflict Elkins encounters within these hubs is the rapid shift toward subscription video-on-demand services, which are broadly popular but cannot cater as intimately to certain diasporic audiences.
In Point of Sale's vivid closing chapter, editor Derek Johnson encounters ideas of intricate "world-building" in retail spaces, choosing as his subject the Wizarding World of Harry Potter tourist attraction at Universal Studios. This is a unique example of how, as Johnson explores, "some of our most fundamental relationships with media come at the transactional level of retail" (257). That theme park's layout and environment replicates the participation of the wizard characters in the popular literary franchise: tourists can shop for the same magical items as their fictional counterparts, enabling a kind of affective "transactional participation." In that park's Wizarding World, it's the gift shop-like stores that are an attraction akin to the high-octane rides surrounding them.
As a mix of media studies, industry studies, and ethnographic research, Point of Sale offers a frequently fascinating collection of essays, investigating a range of sites and practices defining today's fraught, ever-changing retail environments. If Herbert and Johnson's compendium has any limitations, it is in the more compressed chapter sizes. Many of the articles are structured similarly, with the authors tracking the history of a sector of cultural retail before analyzing and meditating upon current developments. Sometimes, this packaging provides meaningful context; however, in a few instances, the chapter abruptly ends when the author is just advancing into ideas that deserve greater insight and development. For instance, in Anderson's chapter, he introduces the comeback of physical media and events like Record Store Day as occasions that increasingly attract young women. His conclusion could serve as the overture for more research, in another volume, but it leaves the reader hungry for this analysis. A comparable criticism could be launched at Elkins's chapter on diasporic video stores, which mentions how video-on-demand platforms are shifting how cinematic media can circulate without delving deeply into the possibilities and restrictions of these changing media avenues. Elkins's look at alternative retail spaces for certain stakeholders is necessary, but without more interviews and analysis, it remains an incomplete primer.
If this collection had extra space for this analysis, it would be an especially valuable volume of scholarship. Nevertheless, in its current form, Point of Sale is consistently engaging. A couple of essays could have been excised, not because their findings fail to intrigue but because aspects of the retail and branding strategies they examine have already been explored thoughtfully elsewhere. One can appreciate Elizabeth Affuso's take on the neoliberal, postfeminist goals of celebrity lifestyle apps, meant to solidify and expand the brands of notable businesswomen like Jessica Alba and Kim Kardashian. There is a meaningful attempt to connect how these digital apps are extensions of the logics of physical shopping and retail branding strategies. It's a worthy addendum to other essays about postfeminist celebrity commodities, written by Mary Celeste Kearney and Allison Harvey (and also cited within the chapter). Otherwise, its findings are a bit thin and obvious.
Meanwhile, Erin Hanna's history of the San Diego Comic-Con and its feasibility as a space for comic collectors in the twenty-first century is similarly thorough yet lacks originality. As the author maps, this collecting was key to the convention's initial formation in the early 1970s. When specialty spaces for comic book fans opened across the U.S. in later years, the scope of the convention shifted, reducing the role and purpose of spaces like the Dealers' Room. The chapter is a precise study of the changes to comic book collecting, depicting how the literary genre's growth from niche fandoms to a pop cultural behemoth has impacted the marketplace for dealers and fans. However, its most significant findings have already been packaged elsewhere.
Even set against the accelerated demise of an unpredictable retail market, several essays within Point of Sale should be valuable for students and scholars. The analyses of innovations in digital capitalism, and new forms of media participation, will likely not be rendered obsolete soon and reflect the growing intersection between in-store and Internet buying. Moreover, the considerations of gendered dynamics in the ways products are shelved, marketed, and representative of consumer desires are compelling, and their findings, accumulated altogether, are worthwhile. Meanwhile, although some essays are partially derivative of histories and arguments examined elsewhere, they are still worthwhile for concisely articulating industrial processes and shifts. While some conclusions are a bit abrupt, they also invite avenues for new investigation and research. Although the status of these consumer spaces is fraught with uncertainty, these essays provide numerous reasons to care about their quick recovery.