Perspective on a Festival: the 19th Bradford International Film Festival, 2013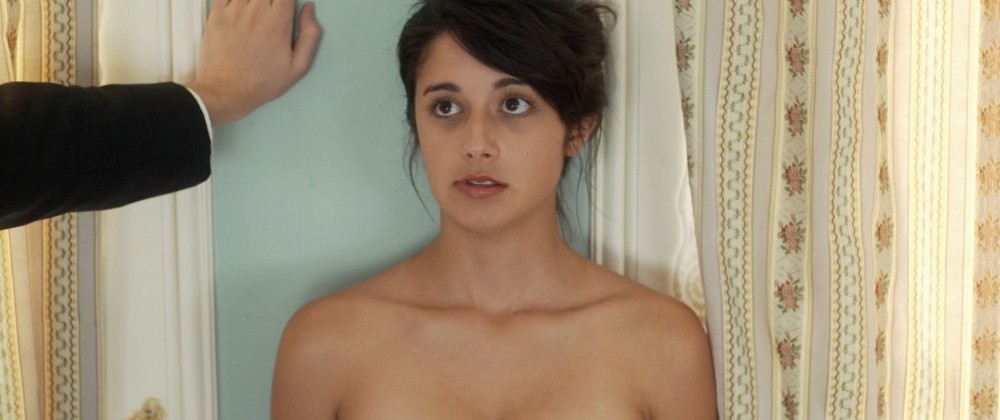 After fifteen years of attending the Bradford festival, this seems an opportune moment to take the long view. An obvious change since the early days is the transition to digital. Those cans of film stacked around the foyer have disappeared. Soon only specialist centres including Bradford's National Media Museum which hosts the festival will have the facilities and expertise to handle 35mm film, a role the museum already assumes for Cinerama. As digitising film archives to produce viewing copies is likely to be slow and sporadic, such centres will become the only places where older and less popular films can be screened. Among those bucking the digital trend this year was Olmo Omerzu's A Night too Young (2012, Czech Republic) to be considered in more detail below. As no laboratory is left in the country to process 35mm film, it was shot on 16mm stock in preference to using the less forgiving high definition cameras, though post-production work involved digital techniques.
A welcome return in this year's festival after a long gap was the inclusion of a symposium run by the University of Bradford. 'Timecode: Hauntology 20 Years On' marked twenty years since the publication of Derrida's 'Spectres of Marx'. The shift to digital seemed to haunt Mark Fisher's paper in his suggestion that today's culture has lost direction and involves a recurrent looking back. Nostalgia for 35mm film looks set to emulate the affection among enthusiasts for vinyl records with their pops and clicks. Ultimately, though, the technology is incidental. What film-makers have to say remains paramount. The special case is Stan Brakhage, who used analogue techniques which cannot be emulated digitally such as scratching and painting film. As though in acknowledgement of what has changed, a selection of his works were screened at the festival.
A short Balabanov retrospective proved to be my highlight of the week. His work is little known in this country. The brochure draws parallels with the work of Lars von Trier, Jean-Pierre Melville and Tageshi Kitano; Balabanov's comedic use of violence recalls Tarantino or Peckinpah, but his black humour invites comparison with that other ageing enfant terrible, Emir Kusturica. Balabanov is distinct in seeking morality in the midst of mayhem. Cargo 200 (Russia, 2007) was the most striking of the three films screened. The title refers to the code for bodies being returned from Afghanistan after the ill-fated Soviet invasion. It is 1984 and a meek academic and his niece's boyfriend visit a rural bath-house where they enter a nightmare world of corruption and violence beyond their understanding. This is the hell which Sokurov missed in Faust (Russia, 2011) and which makes Orwell's 1984 seem benign by comparison. You cannot avoid being gripped as things get worse. A sort of justice is achieved, but it is a do-it-yourself business. The revenge tragedy A Stoker (Russia, 2012) portrays an urban world of unrestrained capitalism where criminal turns against criminal. Balabanov takes gleeful pleasure in dispatching bodies to the furnace. A war hero working as a stoker discovers in a terrifying way how he has been duped by somebody he thought was upholding his own values and he dispenses his own brand of justice. The police are conspicuous by their absence, which might come as a relief after the role of the police chief in the previous film. Either you love the pounding score coursing through the film, or you hate it. Me Too (Russia, 2012) uses the same source novel as Tarkovsky's Stalker, though Balabanov's treatment is more concise. There is some token violence at the beginning, but this is a reflective work as the gangster and his ill-assorted companions search for happiness. They find something, but it may not be happiness. Balabanov's bleak view of Russian society could be a snapshot from any moment during the past twenty years, but where does he go from here? His timeless world might come to seem out of touch as Russian society changes, but a more contemporary critique could bring him into conflict with the authorities. One solution is to emulate other dissident artists and set his work safely in the past. We might yet see his version of Faust.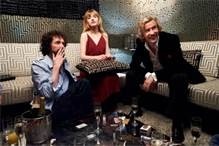 Balabanov aside, the new features provided unexpected pleasures and a few disappointments. One of the latter was the festival's opening film, The Look of Love (Michael Winterbottom, GB/US, 2013). Curiosity about where this wayward director would take us was enough to create a sense of anticipation. The film is a portrait of entrepreneur Paul Raymond, London's king of erotica in the 1980s, and has aroused controversy over the accuracy of its depiction of Raymond's family life. Another biopic is in the offing, which should make for an intriguing comparison. Winterbottom opts for a comedic treatment, but how far should a film-maker stray from the facts when some of the people depicted are still alive and were Raymond's protestations that he was not a pornographer to be taken seriously? It may be difficult to tease out the truth and of necessity conversations have to be invented, but does the film amount to more than 'arbitrary displays of naked flesh' which we warned about in the programme? The quotation comes from a review of Raymond's show which he incorporated in his publicity like any canny showman. I saw the film as a study of a complex man, the nudity being incidental. Steve Coogan is too sympathetic in the central role: we are encouraged not to condemn him when he leaves his wife for the younger Amber, or when he displays scant interest in his illegitimate son. Imogen Poots as his daughter Debbie has the difficult task of portraying someone with modest talent. She breathes life into a film which is sometimes in danger of becoming becalmed. Her qualities are exemplified in the scene where Debbie tells her father that she been diagnosed with cancer. It is one of the moments when humour is cast aside and real emotion shines through; too often, Coogan like Tony Hancock before him cannot escape his comic persona. The chameleon Winterbottom avoids the temptation to weigh down the story with period detail, placing more emphasis on character than Stephen Frears in Mrs Henderson Presents (GB/US, 2005), a story from an earlier period in Soho's history when the Windmill Theatre became notorious for its nude shows. The trouble is that we see more of Coogan's character than Raymond's. Confusingly, a shot of the Windmill Theatre appears when the Whitehall Theatre is mentioned (both became part of Raymond's empire). This seems to epitomise Winterbottom's uncertainty about the project. He shies away from offering a critique of pornography or a cautionary tale about the price of fame, while completely ignoring police corruption which was rife in Soho. The Look of Love could be dismissed as an excuse for an arbitrary display of nudity. We expect more from the director of 24 Hour Party People.
The other disappointment was Susanne Bier's Love is All You Need (Denmark/Sweden/Italy/France/Germany, 2012). Bier's Dogme 95 film Open Hearts from a decade ago was heart-wrenching. No such self-denying ordinance is apparent here. Bier brings together rich vegetable wholesaler Philip (Pierce Brosnan) and Copenhagen hairdresser Ida (Trine Dyrholm). They take an instant dislike to each other when Ida drives into Philip's car, but romance blossoms while they attend their children's wedding in Sorrento. Other films come irresistibly to mind, from romantic Hollywood comedies of the 1930s to Mama mia! ?? and ??Shirley Valentine. It would have been fitting if Doris Day had begun singing when the couple appeared on their balconies at opposite ends of the villa. Things turn more serious as the wedding draws near, but by then the film is difficult to salvage. This is a contrived and wafer-thin romance from a director who has been seduced by the Italian scenery. The cast deserve better.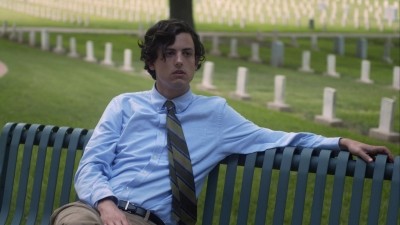 Among the pleasures was Someone up There Likes Me (Bob Byington, US, 2012) which won the Jury Prize at Locarno last year. The film traces the life and career of laconic slacker Max (Keith Poulson) from being a waiter to co-owning a chain of pizza houses. As in the previous film, mortality is never far away, but black humour enlivens the film with the best jokes involving death and cemeteries. Byington's solution to the problem of ageing his characters is to leave Max as a young man, but to age those around him. It sounds quirky, but it works. We are not invited to judge when Max leaves his wife for a younger woman. Instead, all the characters display enough foibles for us to laugh with them. For connoisseurs of offbeat comedies, this is one to catch.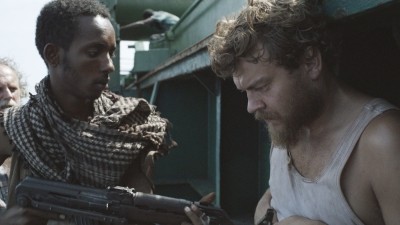 No humour leavens A Hijacking (Tobias Lindholm, Denmark, 2012). Devotees of Danish television drama will recognise the style, for Lindholm co-wrote Borgen, while the lead actors are familiar faces. Somali pirates hijack a Danish-registered ship and the film traces the ransom negotiations handled by the company's CEO Peter Ludvigsen (Søren Malling). The ship's cook Mikkel Hartmann (Pilou Asbaek) becomes the crew's reluctant spokesman. Given the pedigree, we expect a well-made and tense drama and we are not disappointed. We see the effect on the individuals, but whether A Hijacking amounts to anything more than an exercise in suspense is debateable. The story has to be squeezed into 99 minutes, so that compared with a television series extending over ten hours, there is a lack of subtlety. This is a story of perpetrators and victims without grey areas, but it keeps you watching.
Films from eastern Europe present a world of booze, fags, sex, crime and corruption. It works for Balabanov, but it would be good to see something different. The familiar elements work pretty well in Vegetarian Cannibal (Branko Schmidt, Croatia, 2012), which labours under a misleading and sensationalist title. Gynaecologist Danto Babic (Rene Bitorajac) is initially presented as a brilliant and charismatic doctor who gives his team a hard time after the manner of Hugh Laurie's Gregory House. This is where the similarity ends, for we come to see Babic as a man who is willing to lie, cheat, falsify case notes and perform illegal abortions, his leisure hours being devoted to drumming, drinking, sex and betting on dog fights. We dislike him, but we are carried along by his outrageousness, with Bitorajac's performance displaying the physicality of a young Depardieu. The meek are not blessed when Babic is around and we long for him to receive his come-uppance. The police are presented as corrupt and ineffectual; if anything they condone his behaviour. Despite the eastern European tropes, this is a film worth watching for those with strong stomachs.
At the opening of Under the Weight of Clouds (Martijn Maria Smits, Netherlands, 2012), you can be forgiven for thinking that you are in one of bleaker corners of eastern Europe. Elena (Tanja Otolski) has been illegally trafficked into the Netherlands from Ukraine. She escapes from forced prostitution with the child of one of her colleagues and we follow the game of cat and mouse as her minder seeks to capture the pair. The child impedes Elena's own escape, which necessitates a heart-wrenching decision. As the director explained after the film, the starting point was the relationship of the woman and child rather than the moral dilemma. The film was made for Dutch television, which accounts for its awkward length (49 minutes). This limits its commercial potential, but it is worth seeking out even if the central premise is hardly original. It presents a side of Dutch life rarely seen on screen, but when does a television play become a film?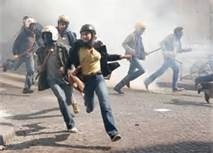 Something in the Air (Olivier Assayas, France, 2012) is a semi-autobiographical account of the live and loves of a student in Paris during the 1970s and forms a companion piece to the director's earlier Cold Water and the disappointing Goodbye First Love. Dabbling in left-wing politics gives way to the hero's determination to make a career in the film industry, even though this means drifting away from his friends. Money seems not of great concern to this circle in which there is always somebody who owns a country villa or a spacious Parisian apartment where the group can party and take drugs. We have visited the angst-ridden French bourgeoisie many times before, but who can quibble when the film looks so good and is acted so well by Clément Métayer and Lola Créton? A pity there are weaknesses in some of the lesser roles and that Assayas loses his touch in the British scenes.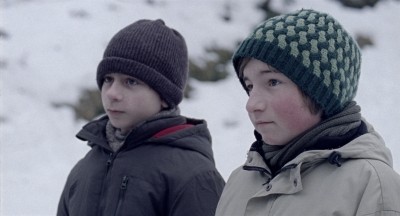 Some films are worthy of note as much for what the directors might achieve as for the films themselves. In this category I would include A Night too Young (Olmo Omerzu, Czech Republic, 2012). Two boys become enmeshed in marital tensions when they buy a bottle of vodka for a neighbour who wants to celebrate the new year. Most of the action takes place in the neighbour's flat as the flaws in her marriage are exposed in front of her husband's friend and a policeman. There is a sense of inevitability about this low-key domestic drama which rewards a second viewing. Those eastern European tropes linger: the police are not so corrupt here, but the vodka still flows freely.
Faith, Love & Whisky (Kristina Nikolova, Bulgaria/US, 2012) seems destined to fall into the stock eastern European pattern when Neli (Ana Stojanovska) returns home prior to marrying her American fiancé. She encounters her former boyfriend, the self-destructive Drago (Yavor Beharov). When her fiancé comes to join her, she has to decide between the two men. Her dilemma is carefully and movingly rendered, which takes us away from stereotypes. The trouble is that Drago comes across as an unappealing character, even if he does dash off a poem between the fighting and the drinking. In Neli's position, I would steer clear of him.
170 Hz (Joost van Ginkel, Netherlands, 2012) charts the relationship of two deaf mute adolescents. When the parents of Evy (Gaite Jansen) object to a romance across the class divide, Nick (Michael Muller) takes her to a disused submarine where they live together. The claustrophobia of the couple's life in the submarine is well caught, the watery, dreamlike quality evoking Vigo's L'Atalante. My reservation is that although being deaf and mute isolates the couple, it does not contribute substantially to the story. Romeo and Juliet had enough problems with a romance across a social divide without needing an added handicap.
A second change apparent over the last fifteen years is the rise of the documentary, with eleven out of thirty films in this year's new features strand being documentaries and only two of the seven programmes in the Uncharted States of America section being fictional. The motive might be economic (no scriptwriter or actors to pay and no sets to build) or technological (equipment to create high quality images is cheap, easily available and portable). The vogue for cinema documentaries may have peaked (my local 9-screen multiplex has only shown one this year), so whether these films will find a market is questionable. The Last Dogs of Winter (Costa Botes, Canada, 2011) about an attempt to save the Qimmiq breed of dogs seems overstretched at 97 minutes. It might pass the time as a 50-minute television documentary, but the subject is too slight for a feature-length film.
Documentaries in this year's festival were of two types: the traditional form which offers an interpretation of events and what might be called the point and shoot approach which eschews the polemical approach and aims to give a subjective impression. Views on the latter are polarised. Some people enjoy the immediacy, but for me such documentaries too often fall back on lazy film-making. Citadel (Diego Mondaca, Germany/Bolivia, 2011) exemplifies the problem. The film-makers go inside the San Pedro jail in La Paz, which operates as a parallel society where businesses and families flourish as in the outside world. In any jail there will be drug problems as well as a pecking order imposed by power and coercion, but you would not know it from this idealised portrait. Nor do we discover why the men are imprisoned, why the authorities operate with such a light touch (guards are conspicuous by their absence) or the government's attitude towards custodial sentences. What purports to be a fly on the wall documentary presents a partisan view which tells us little and does a disservice to its subject. Similar reservations apply to Travelling Light (Gina Telaroni, US, 2011), which takes a passenger's-eye view from the window of a train travelling between New York and Pittsburgh. Trains were a recurring theme is this year's films, but this one reminded me that commuting is boring.
Babylon (Ismael Chebbi, Youssef Chebbi, Ala Eddine Slim, Tunisia, 2012) presents more complex problems. Filmed in a temporary refugee camp for foreign workers fleeing Libya during the overthrow of Gadaffi, the directors eschew both subtitles and commentary, making it hard to know whether their intention is to highlight the administrative, humanitarian or ecological problems. On the positive side they show the scale of the camp and the impressive amount of rubbish left behind, but these visual messages could be conveyed in photographs. There is drama when arguments erupt, but these are incomprehensible without knowing the language. Nor do we know how much the presence of the camera raised tensions. The Libyan situation is familiar to us from news reports, but what will an audience make of the film in another twenty years? It may be valuable source material for historians, but the lack of context will leave most viewers baffled. Perhaps it is meant to be ephemeral. The most successful fly on the wall documentary was Little World (Marcel Barrena, Spain, 2012), which charts the adventures of Albert, a twenty-year-old who travels the world with little money despite being confined to a wheelchair. This film owes its success to Albert's charm and resilience, though we do not see how he hitches lifts, or what happens on the Iranian border. A camera would be intrusive in these situations, so we are excluded from the key aspects of his story, which is a defect of the approach.
The most illuminating documentary was 1913 Massacre (Louis Galdieri, Ken Ross, US, 2011). This employs a traditional approach, introducing us to a century-old tragedy (or massacre) in the mining town of Calumet, Michigan. There were 73 fatalities when a cry of 'Fire!' caused a stampede in a crowded hall, the deaths occurring on the staircase which was the only exit. As this was a Christmas party, many of the victims were children. Photographs disprove the popular belief that the doors at the bottom of the stairs opened inwards, but who caused the false alarm and how the doors came to be blocked remain unknown, though a long-running dispute between mine owners and workers gave rise to conspiracy theories implicating the police. Myths abound and feelings still run high as this film reveals. It is a model of its kind.
A few works inhabited the nether region between documentary and fiction. Noteworthy in this group was Pincus (David Fenster, US, 2012). David Nordstrom (director of Sawdust City from last year) takes the lead role as another laconic slacker who has to grow up quickly. He takes over the family construction business from his father who has Parkinson's disease and who is played by Fenster's own father, a sufferer from the condition. Patients with incurable diseases and their carers often resort to complementary therapies and our hero becomes romantically involved with a yoga teacher. Another response is alcohol and drugs and this route is offered by his employee, an elderly German given to philosophising. Both routes have a spiritual dimension in this touching, bittersweet and often funny film.
The large number of documentaries was disappointing given that Yorkshire already has a documentary film festival at Sheffield. New features came almost exclusively from Europe and North America (there was one feature from China and three were in the Indian cinema strand). It would be good to think that interesting cinema is being produced in South America, Australia and the Far East, but you would not know it from this selection. On the positive side, eastern European cinema was well represented. Romanian cinema is distinctive, but this cannot be said of work from other eastern European countries. It would be good to see distinctive national identities appearing, but increased travel might encourage the trend towards homogenisation.
What is the purpose of a film festival? It should showcase the work of new directors; introduce audiences to aspects of cinema which multiplexes ignore, notably subtitled and indie films; provide an opportunity to study the work of an actor or director in depth; and proselytise for neglected films. Hopefully it should also widen the audience base, so the disappointment is that Bradford students do not make the most of the opportunity on their doorstep. By the other criteria, the Bradford festival ticked the boxes: it included full-length features by at least nine debut directors, celebrated a hundred years of Indian cinema, gave us retrospectives of the work of Balabanov and Brakhage and screened John Schlesinger's Billy Liar (GB, 1963). The latter was shot on location in Bradford and deserves an article to itself. New DVD and Blue-ray editions are available to celebrate its half century, but the opportunity to market them was missed. One function of festivals should be to disseminate films and selling discs is as good a way as any. Too often films disappear after their festival screening unless they are taken up by a distributor. What happened to The Chef (Mats Arehn, Sweden, 2005), Little Moths (Peng Tao, China, 2007) and Innocent Crimes (Jonathan Green, GB, 2010), all of which caught my eye in previous years? Mark Kermode (Kermode, 294) has argued that support should be channelled into distribution and exhibition rather than film production, which has become the default British route. I can only concur. Festivals such as Bradford are part of this process. Perhaps the moment has come when they should dip their toes into film distribution, promoting films which are not taken up elsewhere. Festivals are bastions of film culture which deserve nurturing if the next generation's experience of cinema is not to dwindle into being fed Hollywood franchises on multiplex screens. We need a vibrant film culture if only to stimulate new ways of thinking. The films are out there, but we need to see them.
Bibliography
Mark Kermode, The Good, the Bad and the Multiplex, Arrow Books, 2012.