Sophisticated People, Simple Place, Stress: Nuri Bilge Ceylan's film Winter Sleep, inspired by Chekhov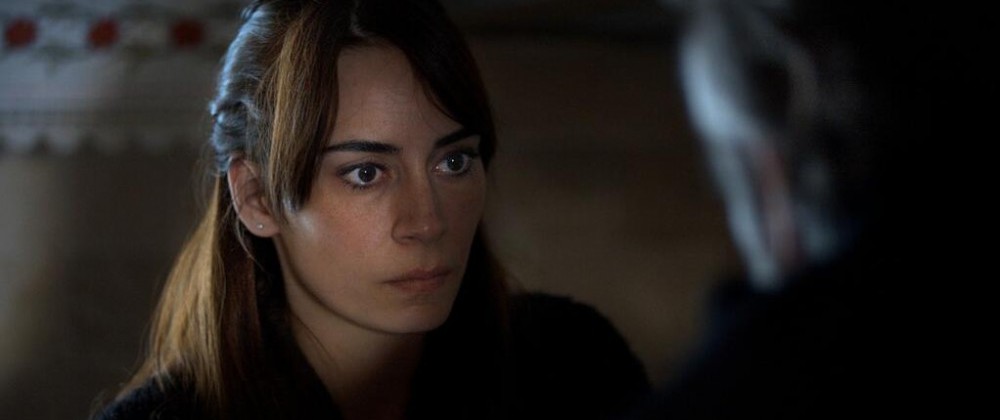 It is a story of wealth and poverty, of city and country, of knowledge and ignorance, right and wrong, of love and hostility: it is a story of the human mind and its workings. Winter Sleep (Kış Uykusu), a film by Nuri Bilge Ceylan, was inspired by the great writer Anton Chekhov, and features Haluk Bilginer as husband Aydin, Melisa Sozen as his wife Nihal, and Demet Akbag as Aydin's divorced sister Necla. The film, written by Nuri Bilge Ceylan with his wife, the actress, photographer, and writer Ebru Ceylan, begins with an image of a very particular place in Anatolia, beautiful and strange, yet a place that is not really adequate to the desires of its inhabitants: the viewer sees land, grass, mist, and a solitary man walking—and, inevitably, feels curiosity. What kind of life can be led in such a place? The solitary man, Aydin, a husband and a brother, a hotel keeper who was once a theater actor, returns home, home to Hotel Othello, one of his properties, an establishment named for the Shakespeare play about a great and admired warrior who destroys his younger wife. Aydin, whose name means intellectual, speaks to a guest, a traveling cyclist and journalist, who asks about horses—which the hotel's brochure shows but which the hotel does not have (an advertised appeal, a real world lack). Aydin reprimands a woman hotel worker for being absent and not tending to the guest's breakfast, before inquiring about his own wife and his sister, and then going to his study, where Aydin looks at horses on internet sites. Aydin and his principal helper, Hidayet (Ayberk Pekcan), an older man, visit a long-haired horse trader who promises to find a healthy horse, an ancestral animal, Anatolian, for Aydin. On another errand, while Aydin's helper Hidayet retrieves fancy large vases, presumably hotel decorations, as school kids pass, one boy stares at Aydin; and, as Hidayet and Aydin drive away, the two men talk about a family's rent default, and the boy, whose family is in default, throws a rock and breaks one of the vehicle's windows. The boy runs and is caught by Aydin's man Hidayet—and they bring the boy back to his home, which his family rents from Aydin. It is a rather mundane yet startling beginning for a story with reverberating resonances.
The film is natural, rambling, somber, and thoughtful. Beneath its apparent simplicity is a twisting knot of relationships and emotions. Justin Chang in Variety declared the director to be working at the "peak of his powers," and the film enchanting and "ravishingly beautiful," and, while admiring all its performances, Chang focused on Aydin as a man who has power in other people's lives but is still rather withdrawn from them, a critical observer. The film featuring Aydin, Winter Sleep, becomes a character study that "tunnels into the everyday existence of a middle-aged former actor turned comfortably situated hotel owner—and emerges with a multifaceted study of human frailty whose moral implications resonate far beyond its remote Turkish setting" (Variety, May 16, 2014). Justin Chang describes the motion picture's dialogue as "long, glorious, generously overflowing, superbly sculpted and acted conversations." Those who love intelligent, significant talk may think, of course, of Anton Chekhov, its source, especially when the laments and recriminations begin to flow.
Anton Chekhov (1860 – 1904), a master of fiction and drama, was born in Russia and died in Germany, and the work he wrote during his life is known for its balance of comedy and melancholy, as Chekhov probed the lives of intelligent and sensitive yet limited bourgeois people who had trouble reconciling their ideals with their daily lives. He had a vision of wholeness, even as he saw families and individuals who were in fragments. Anton Chekov's own family had lived in the town of Taganrog: Anton Chekhov was the son of a benevolent but worrying mother who loved stories, Yevgeniya, and a father who was a onetime serf, a grocer, and martinet and choir master, Pavel. Anton, having studied the Greek and Latin classics, learned early to think for himself and nurture his own imagination, especially after his father went bankrupt, and Anton lived alone and worked, tutoring other boys, to earn his daily bread and finish his schooling. (The Chekhov family moved to Moscow, while Anton stayed behind—one assumes he yearned for Moscow, as his later characters would. Chekhov would join his family several years after its move.) Anton Chekhov moved to Moscow in 1879 and studied medicine at university, graduating in 1884. Chekhov was a doctor and a writer, the financial foundation of his family. Chekhov went from writing comic sketches, many, many short tales, to more serious work, fewer but more focused and longer works, often informed by what he learned of the human condition as a practicing physician. The influence of Dostoevsky and Tolstoy is noted in some of his early work. Chekhov also gave his attention to prison conditions and the plight of the poor, sometimes spending his own money to relieve their suffering. Anton Chekhov himself would become ill with tuberculosis in the late 1890s. Chekhov, an attractive and likable man, dignified to the point of delicacy, and a friend of Tolstoy and Gorky, was a celebrated artist, a wounded healer. The intelligence of Chekhov's work gave it an austerity that casts a large shadow—Chekhov himself saw more absurdity, and more humor, than tragedy in the appalling paralysis of some of his characters, who are familiar and understandable, whether aristocrat, artist, intellectual, bureaucrat, property manager, servant, or pauper. Chekhov wrote about solitary souls—he wrote about worlds; and his stories have ethical and philosophical dimensions. His works include the plays Ivanov (1887) and The Seagull (1895), Uncle Vanya (1897), The Three Sisters (1901) and The Cherry Orchard (1904); and the film Winter Sleep was inspired by two of Chekhov's prose fiction stories, "The Wife" and "Excellent People."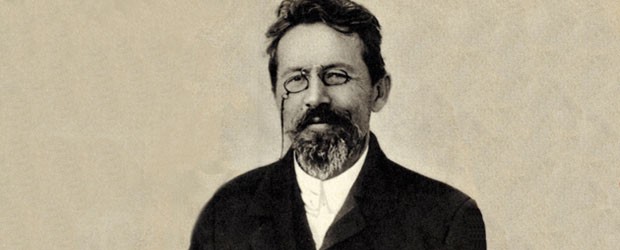 Anton Chekhov
Anton Chekhov is a literary master, and with Henry James and Rainer Rilke, Chekhov is one of the writers, classic and modern, whom I both love and revere: his knowledge, honesty, and compassion long have impressed me, as does his great ability to depict culture and personal idiosyncrasy. Chekhov has long had the admiration of much of the world. His delineation of human limitations is the root of both a sense of absurdity and a sense of tragedy. The limits might be created or sustained by boredom, desire, fear, greed, hope, ignorance, intelligence, pride, sorrow, or spite; and whatever the limits we recognize them as true. Anton Chekhov, a writer of imagination and intellect, of sense and spirit, is a teller of truths. Chekhov moves again and again beyond category into complexity. Chekhov's story "The Wife" is about a government bureaucrat who retires to the country to write on social questions and then is besieged for help on behalf of local starving peasants. The retired bureaucrat, a man of both arrogance and sympathy, is married but his relationship with his wife is distant. In the Chekhov story, it is the husband who thinks to organize a committee to help the poor—and in the film Winter Sleep it is the wife. Yet, in the written story, the wife fulfills the idea of organizing a committee, with success, leaving her husband out of the matter. The estranged relationship between the married couple remains similar in book and film—with the wife seeing vanity in her husband's claims of nobility and sympathy. Much of the couple's attitudes and arguments, in both the book and the film, are the same, despite the difference in locale, with Turkey cited instead of Russia, and Istanbul instead of Moscow. "Excellent People" focuses on a lawyer and railway executive who is interested in literature, an elegant and enthusiastic man—and his sister, an exhausted and miserable woman doctor. The film Winter Sleep borrows her conversation with her brother about not resisting evil (and whether a wrongdoer's conscience might be stirred by one's lack of resistance), and the sister's rejection of her brother's writing. Consciousness is set against consciousness. Chekhov's enlightenment can be exhausting for those not used to such engagement, such exercise of depth—but for others he is a significant and exhilarating pleasure: a satisfying writer. The three-hour film Winter Sleep shares some of that intelligence, intimacy, and tension.
The landscape of Anatolia, of Cappadocia, in Winter Sleep (Kış Uykusu) is beautiful and desolate, nearly primitive. The buildings look half-carved out of stone. The boy who throws a rock, and then falls in a stream while running away, is returned to his home and father, Ismail, an angry drunken father who argues despite being in the wrong, a man without work, incapable of paying the due rent and failing to be genuinely sorry for his son's action. The boy Ilyas (Emirhan Doruktutan) broke the window as vengeance for his family's being harassed for the rent and the confiscation of some of their property. The scenario—one family's property, one family's poverty—is one of the threads of the film, along with the relationship of husband to wife and brother to sister. The rented property is needed but not well-kept. Before Aydin (Haluk Bilginer) and Hidayet leave, Hidayet has an argument with Ismail (Nejat Isler), and Ismail's brother, an imam, Hamdi, arrives and offers his apologies. Aydin, remembering how ugly the garden at his rented property looked, writes an article for a local paper on maintaining standards and the possibility of cultivating beauty. Subsequently Hamdi (Serhat Kilic), a spiritual man, visits Aydin to apologize again; and says that the boy Ilyas wants to apologize too. Hamdi substitutes tradition, manners, and subjection for money, but Aydin asks Hamdi not to come again, but rather to deal with Hidayet or Aydin's lawyers. Hamdi ignores Aydin's wishes and returns with the boy Ilyas, insisting that Ilyas kiss Aydin's hand—and the boy feints.
Aydin (Haluk Bilginer) reads a letter asking for his help from a local group, first alone then to his wife Nihal and to a neighbor, with whom the wife engages in her committee to raise funds with a teacher for local schools. (Aydin has a devil mask near his desk. There is a theater poster for a production of Caligula too.) Is Aydin a man of good intentions or bad? His wife Nihal (Melisa Sozen), intelligent and pretty but without an independent income, is skeptical about Aydin's sincerity. His neighbor suggests that Aydin as an artist might be focused more usefully on other things, on cultural matters rather than charity or social work. Nihal has a committee meeting in their home but does not want Aydin to participate, which offends Aydin—and they argue. He insists on reviewing her work, thinking that what she is doing could damage the family's reputation if improperly managed. Nihal sees Aydin as attempting to colonize the one area of freedom and worth that she has left. She thinks him self-centered and judgmental, using his virtues against others. Nihal feels adrift, as if she has sacrificed freedom and loyalty for marriage and money. (Any man who has lived with a smart but frustrated woman, a woman seething with resentment, will recognize the plausibility of such a speech.) Aydin asks Nihal to stop organizing meetings in his home—and says that the teacher she is working with, Levent (Nadir Saribacak), just wants to attract bored neurotics like her. (The faces of Aydin and Nihal are like torches in a darkened room, akin to Rembrandt portraits, ablaze with thought and feeling.) Aydin, before making a large donation to Nihal's fundraising project, declares that he is going away—to Istanbul.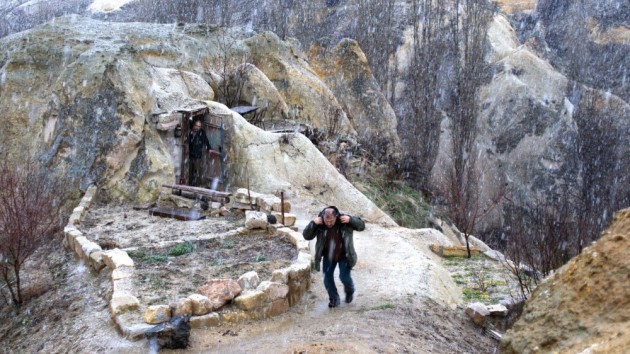 Aydin's relationship with his sister Necla (Demet Akbag) is contentious too. He does not understand or like her idea of not resisting evil as an appeal to conscience. Necla, whose marriage has failed and who is no longer doing the language translation work she did once, discusses Aydin's writing with him—noting the difference between an expert and an amateur, wondering if Aydin's efforts are not better served elsewhere. Can he make an original or significant contribution to subjects for which he has interest but no expertise? Necla thinks his work sentimental, self-congratulatory—and then admits her own soul is withering since she left Istanbul. Aydin thinks Necla is cowardly, lazy, doing nothing, expecting indulgence (Necla like Aydin's wife Nihal does not seem to interact with guests or do work for the hotel). They are people in isolation, people whose minds are turning against themselves and each other—they are capable of accomplishing more than they are. Yet, Aydin responds to his sister's critique of his spiritual and moral concerns and possible hypocrisy: for one thing, after she notes that he has not visited the graves of relatives, he then visits those graves. Aydin does listen to what others say.
It is a haunting film, a film of beauty and pain and argument—but not a film for all tastes. Often films, like stories, are asked merely to present experience in the form of dramatic action, for the creation of sensations. Ceylan and Chekhov do more than that—they create the kind of complex experience that connects with a viewer or reader and which begins to live in one's own mind. In a December 18, 2014 review in The New York Times the film critic Manohla Dargis described Aydin as a "former actor, man of leisure, bourgeois conformist, imperious landlord, bad brother, worse husband," considering the film a three-part portrait, one that lacked adequate energy and vitality: "a character study although it often plays more like one of those spiritual autopsies that directors occasionally perform on their protagonists, gutting them with degrees of gravity, glee and precision and extracting flaws like diseased organs. Mr. Ceylan performs this particular operation with rigorous solemnity, technical virtuosity and precision tools—his lapidary visual style rises to the challenge of the natural environment—yet there's something missing from the very start, namely the spark of breathed-in life." Dargis found too much blatant statement of meaning and interpretation in the film. (Why is a man—or anyone else—responsible for the state of a healthy, intelligent woman, wife or sister, who does not pursue, with any commitment or conviction, her own career, enlightenment, or happiness? Are we all expected to be fumblers, ignorant of self and world, speaking in fragmented slang? Are artists to pretend to be artless too?) It is peculiar that Manohla Dargis's observations, so full of judgment, suggest impatience—an impatience that Chekhov and Ceylan do not possess. Is the true purpose of the story judgment, or is it understanding? The tone of judgment suggests that of a person who wants to be rid of the implications of the story—which includes a violent act and its denouement, and then the seating and departure of hotel guests, the difficulties of making a living, the buying and freeing of a silvery white horse, the knowing and vicious talk between people who love each other, a drinking party, a hunting trip, and the introduction and demonstrated resolution of a philosophical theme. Yet, Manohla Dargis's colleague Rachel Donadio found the film more appealing and brought information to the newspaper reader and prospective film viewer about its making. Rachel Donadio quoted the director Nuri Bilge Ceylan as saying the film, inspired by Chekhov's stories "The Wife" and "Excellent People," with a screenplay co-written by the director and his wife, is an attempt to understand people, that it is about people rather than story; and Rachel Donadio called the film "deeply felt" in The New York Times (Dec 22, 2014).
Winter Sleep is a remarkable film, a significant work—focusing on a few intelligent people in a remote location, it resonates ever outward. What do we want from family, love, and work? What must we receive, and what can we give? What, if anything, do we owe to those in need? The film's beauty and value are no surprise to those who are aware of Nuri Bilge Ceylan, who has been an important artist for admirers of international film, having made the short film Cocoon (1995) and the longer feature films Small Town (1997), Clouds of May (1999), Distant (2002), Climates (2006), Three Monkeys (2008), and Once Upon a Time in Anatolia (2011). Nuri Bilge Ceylan, a longtime photographer and a graduate of Bogazici (Bosphorus) University in Istanbul, with a degree in engineering, admires the work of Michelangelo Antonioni, Ingmar Bergman, Robert Bresson, Abbas Kiarostami, Yasujiro Ozu, and Andrei Tarkovsky, and is known for his attention to the individual and his (or her) place in nature and society. Ceylan respects human mystery. (His military service allowed him to see different parts of Turkey, with its diverse populations.) "Nuri Bilge Ceylan has distinguished himself with personal self-reflexive films that have won awards at prestigious film festivals, including the Grand Prix twice (2003 and 2011) and Best Director (2008) at the Cannes Film Festival," wrote Gonul Donmez-Colin in the Routledge Dictionary of Turkish Cinema (Routledge, 2014; pages 91 and 92). Nuri Bilge Ceylan's parents played the elderly couple in his short film Cocoon, and his personal associates have appeared in his other films, which portray the narrowness of small town life as well as the limits of the perspectives of intellectuals and the corrupting influence of art, summarizes Gonul Donmez-Colin. Intellectuals—those for whom intellect and its provinces, art and culture and philosophy and science and politics, are of great significance—are people concerned with value, and are themselves embodiments of value; and, thus, are rigorously examined. Value is whatever helps people, what contributes to their quality of life.
"Since I like to make films that are quite autobiographical, they turn out quite connected in some way," Nuri Bilge Ceylan admitted to Geoff Andrews of Senses of Cinema (July 2004). Ceylan spoke of the peculiar nature of intellectuals—or at least of certain self-centered intellectuals—as presented in his 2002 film Distant, a film about a photographer who has lost his drive: "I think it's mostly because the photographer is leading an intellectual life, along with his friends, and the values of intellectuals are different; their habits change a lot. Most people in Istanbul are not like this; they're more normal, they've come from the country. But intellectuals' habits are more problematic—especially when they earn money, they don't need other people. So you don't want anything from other people, and in return you don't give anything to people. It's as if you've earned the right not to help others, by having become economically strong enough not to need the help of others." Even then, Nuri Bilge Ceylan spoke of his admiration for Chekhov—but Ceylan also spoke of not believing in what people say, but, rather, in discerning the truth in what is hidden. Subsequently, Ceylan did begin to focus more on words. "My films have become more complex, and for that you need a better script, a more detailed script. That doesn't mean that I don't change them during shooting," Ceylan told David Barker of Filmmaker magazine (December 17, 2014). The director, who wrote the script Winter Sleep and several other films with his wife Ebru Ceylan (he wrote Three Monkeys and Once Upon a Time in Anatolia with her and Ercan Kesal), also allows for some improvisation during principal photography and for changes in editing and sound design. Nuri Ceylan had two-hundred hours of film for Winter Sleep and spent six months editing it. The film, which cost less than four million dollars to make, would premiere at Cannes and win the Palme d'Or, the highest honor.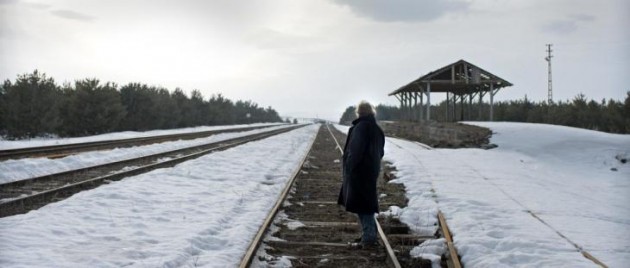 Winter Sleep (Kış Uykusu) was warmly welcomed by the Turkish public, with good box office receipts and awards, according to reports in Hurriyet Daily News (July 16, 2014 and March 12, 2015). The film won prizes for Best Actor (Haluk Bilginer), Best Actress (Melisa Sozen), Best Supporting Actor (Ayberk Pekcan), Best Photography (Gokhan Tiryaki), Best Director, and Best Movie for 2014 from the Turkish Cinema Writers Association, a group with ninety four members; the awards were presented in an Istanbul ceremony, March 11, 2015. Yet, it was interesting for me to read comments in the June 21, 2014 issue of the Turkish paper Daily Sabah for the shadings with which certain characters were seen: writer Ozkan Binol considers the film a critique of Turkish intellectuals, intellectuals who can be perceived as arrogant and greedy; and says of Aydin that "Neither his skills, nor his knowledge enable such a grumpy hotelier to do anything properly," and Ozkan Binol declares that Aydin's wife Nihal "acts like a cold fish and hardly ever speaks to him" and that Aydin's sister Necla "harshly criticizes her brother's intellectual knowledge while they talk in his study—ironic since she has none of her own. His sharp-tongued sister then starts a discussion of real Turkish intellectuals, to which she does not consider her bad-tempered brother to belong. From this perspective, Ceylan displays his courage to criticize his own intellectual identity, which conversely deserves to be honored." How personal such observations sound. Obviously, the film is entering a native culture and conversation with its own concerns and contradictions—some of which is specific to Turkey and some of which can or does occur anywhere. Yet, I did not think of Aydin as inept or ill-intentioned, nor did I think of Nihal as cold though I did think that she had an element of anger (and also elements of compassion, honesty, and understanding), and I did think of Necla as perceptive, lonely, and cruel. Does judgment come after understanding; or is it a rejection of understanding? Is judgment a way of refusing identification, self-incrimination? What we see and how that registers depends on our own perspective—and that seems the point of both writer Anton Chekhov and filmmaker Nuri Bilge Ceylan. Both artists create or present characters who seem very human—and are received that way: one sees them as one sees people one knows (and that means one sees them with some disapproval and exasperation). It is not necessary to be perfect to be good, nor does being imperfect mean that one is evil. What is one's intentions, what does one do, and what are one's effects? The comments of Ozkan Binol included high regard for the film's conversations being equal to the impressive look of a Ceylan film, and sympathy for the film's religious figure, recognition of the reflected resentment of the poor, and the vibrancy of scenes near the film's end that include recitation and discussion of lines of Shakespeare. Ozkan Binol ended the commentary by recommending the film—as do I.
When Aydin's sister Necla (Demet Akbag) and wife Nihal (Melisa Sozen) speak alone about the possibility of resisting evil, Nihal says that she does not believe in an appeal to conscience, that people do not change after a certain age (their bad habits become more naked). What is the source of morality? What are the limits of moral instruction and moral intentions? Nihal considers her husband's constant talk of virtue questionable. Yet, later, when Nihal visits the impoverished imam Hamdi (Serhat Kilic) and his family, bearing a significant gift, she offends propriety and pride—and her gift does not move conscience and does no practical good. Hamdi's brother Ismail rejects the gift. Ismail's conscience operates by different rules. Is it possible for a man to have moral values that are not shared? Moral values have been built on religion, yes, but also built on law and manners and the insights of art and philosophy—but if you have no respect for the foundations of morality, such as no faith in, or respect for, religion, is it possible to respect moral values? Nihal's friend and colleague the teacher, Levent (Nadir Saribacak), in conversation with Aydin and a neighbor, argues for the creation of new values. Aydin says that justice does not exist in nature and asks why it should exist in society. It is a revelation of what may be his truest belief, or disbelief, a contradiction of what he has asserted earlier and elsewhere.
Is Aydin a good man, or a bad man—or, like most of us, a mixture of virtues and vices? His thoughtfulness, his attempts to respond to criticism with changed practices, and, finally, his attempts to reconcile his own needs and wants with that of others suggest to me someone who is worthy of basic respect and affection. Indeed, I thought him an attractive though imperfect figure. One might consider the source, in Chekhov: "It is not quite exact to say that Chekhov dealt in charming and ineffectual people. It is a little more true to say that his men and women are charming because they are ineffectual. But what really attracted the Russian reader was that in Chekhov's heroes he recognized the type of the Russian intellectual, the Russian idealist, a queer and pathetic creature that is little known abroad and cannot exist in the Russia of the Soviets. Chekhov's intellectual was a man who combined the deepest human decency of which man is capable with an almost ridiculous inability to put his ideals and principles into action; a man devoted to moral beauty, the welfare of his people, the welfare of the universe, but unable in his private life to do anything useful; frittering away his provincial existence in a haze of utopian dreams; knowing exactly what is good, what is worthwhile living for, but at the same time sinking lower and lower in the mud of a humdrum existence, unhappy in love, hopelessly inefficient in everything—a good man who cannot make good," said Vladimir Nabokov during his 1950s lectures on Russian literature, published by Harcourt in January 1981, his comments on Chekhov republished in the Fiction 2005 issue of The Atlantic. Vladimir Nabokov admired Chekhov's descriptions of character, his grasp of moods, his choice of the right word, his realism, his wit. It would take time for appreciation of Chekhov work to achieve appreciation beyond Russia and explode into fame, as many readers identified the flaws of Chekhov's characters with the limits of his literature, but respect for Chekhov's did grow—in France and Germany, then England, and then the United States.
It is possible that some viewers of Winter Sleep react against the film as they react against its characters—not wanting to accept their limits or to see themselves in the characters. Some film viewers, but far, far from all: "In Winter Sleep Turkey's Nuri Bilge Ceylan, of Once Upon a Time in Anatolia (Cannes Grand Jury prize), has made another testing marathon about human beings marooned in humanity. Again it's glorious; again it's talky; again its insights sear; again its length is remorseless. Again it's the best thing to be seen in any city or country where it's showing," wrote Nigel Andrews in the Financial Times (November 20, 2014), noting the elements of cruelty and wisdom in the story, before declaring, "Superbly scripted by Ceylan and his wife and writing partner Ebru, this film about self-deception versus truth—truth to oneself and about oneself—makes talk seem action." Of course, when one begins to pay attention to talk, to listen, one realizes that it contains our principal interaction with most people, our attempts to ask and answer, to convince, to placate and please, to punish, to seduce and secure allegiance—and that these are speech acts. To speak is to claim private and public space, to assert authority. It is what lovers do—and what intellectuals do. It is, fundamentally, what we all do. There have been almost always people concerned with ideas—such as philosophers, but intellectuals are those who seek to have their ideas have force in the world, and modern intellectuals were, in fact, first identified as a class or group with mid-nineteenth century Russians, although there were French and German thinkers too. Is someone who studies and thinks expected not to use his knowledge in everyday life? Would that be irresponsibility? Why is it arrogant to insist on knowledge, on standards, on improvement, if it is irresponsible not to do so?
Our standards do not assure our perfection—they guide our improvement. Of course, we do not all have the same ideals or the same perspective—nor the same strengths and weaknesses. "Chekhov's themes of moral weakness and the otherwordly landscape, exquisitely photographed by cinematographer Gokhan Tiryaki, make for a potent juxtaposition: Look at this world and marvel, and marvel again at why people mess things up so badly," wrote Liam Lacey in The Globe and Mail (January 9, 2015), calling the film Winter Sleep a "carefully composed drama," in which Aydin sabotages his own happiness and that of others, and concludes, "Faithful to Chekhov, Ceylan spells out nothing except that unhappiness unrecognized is unhappiness compounded, and despite the film's wintry chill, there's a thrilling warmth in this struggle to shine a light on life." Does Aydin ruin his own happiness and that of others? How, why—simply by thinking, being active, making decisions, doing? What are his companions doing—for themselves, and for him? How much human discomfort and misery is inevitable? Must others be blamed for our personal condition? Do we blame them simply because we are irritated by the difference of their thoughts and exhausted by the force of their energies? Do some people require someone to hate? "Aydin may have left the stage but he still loves to hear himself talk, and the writers, Ceylan and his frequent collaborator, wife Ebru Ceylan, have given him a great deal to say. Bilginer is rather brilliant in the way he pulls us along. At first the discourse is pleasant, though a bit precious, since Aydin loves literary flourishes. The volume never varies, but the tone grows increasingly dark—patronizing, self-aggrandizing, condescending, biting. It serves to shift one's allegiance from the handsome, silver-haired leading man to everyone else," wrote Betsy Sharkey in the Los Angeles Times (January 22, 2015), having found the motion picture "very much like an epic novel, mirroring the pacing and themes of Chekov, whose work was its inspiration," even saying of the film, "I found myself quickly drawn in, absorbed, regretful that it didn't go on just a bit more."
Aydin, curious, amused, thoughtful, and melancholy, is an emblem of Chekhov's spirit—Chekhov, whose work moves beyond category into complexity, and then beyond complexity into illumination. Talk—intelligent talk—is not cheap but comes at a great price: commitment to learning, reading, and thinking, attempting to be honest with oneself and others, and the inevitability of being judged for one's claims. Who do you think you are? What makes you think you're better than everyone else? Should we speak only after you have achieved personal perfection? Or do we speak as we live and grow? Winter Sleep is about a man who does have standards—and knows what they are. He speaks out of his experience, informed by those standards. Of course, the ideal is to create philosophies and practices, relationships and rituals, that embody the ideas and feelings one wants to affirm, share, and perpetuate. "In anyone else's hands, a film composed mostly of people talking and arguing would feel stiflingly hemmed-in, but Ceylan expertly calibrates the conversations so they ebb, flow and grow in urgency with reflective, unforced dynamism. What's more, he frequently opens the action to the magnificent surrounding countryside, an austere, otherworldly landscape populated by longstanding families, sophisticated global adventurers and elegant, wild-looking horses," observed film reviewer Ann Hornaday of the Washington Post (January 29, 2015). Ann Hornaday called the film a finely tuned domestic drama that seemed shorter than its actual length, a drama of "people going about the awkward, painful business of trying to be good." Winter Sleep is a film that compels one to take its themes seriously, whether one likes or dislikes its characters. The difficulties of human existence, of human isolation, and of human relationship, were never more eloquent, more vivid, than they are here. Our understanding must become larger, more profound.