Nostalgia for Nostalgia: Cosmopolitan Film Appreciation, The New Yorker Theater, and Warning Shadows
Considering Toby Talbot and Gary Giddins on Classic Cinema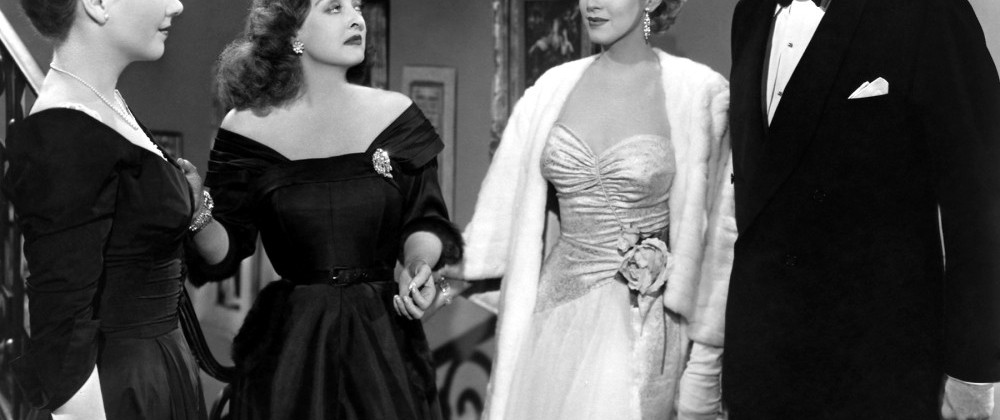 The New Yorker Theater: And Other Scenes From a Life at the Movies
By Toby Talbot
Columbia University Press, New York 2009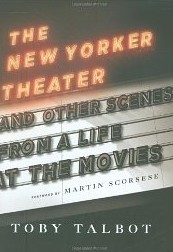 Warning Shadows: Home Alone with Classic Cinema
By Gary Giddins
W.W. Norton & Company, New York 2010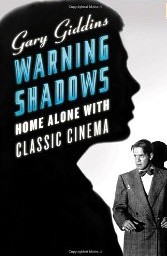 I used to love to visit the great film houses in New York, the places in which you could see films of different periods or styles. It was great to be able to view domestic and foreign films, films famous and obscure, comedies, dramas, and thrillers, black-and-white and color films, in the same week, or even on the same bill. I have spent some of the happiest moments of my life in a film theater. There is nothing quite like seeing Greta Garbo walk across the large screen, or Bette Davis set her eyes on someone before dressing them down, Vivien Leigh vowing never to be hungry again, Lena Horne singing, Sidney Poitier asserting his pride, or watching Bogart look down in sad disgust as he considers some fantasy or lie he has just been told and whether to slap the liar with his fist or with words. There is nothing quite like hearing Brando calling for Stella in A Streetcar Named Desire or for the butter in Last Tango in Paris. Or seeing Bertolucci's colorful political pageants, Bergman's psychological portraits, and the works of Louis Malle, Bunuel, Fellini, and so many other visionaries, and sitting up or sinking deeper in one's seat watching Citizen Kane, The Defiant Ones, Lady Sings the Blues, Nashville, The Way We Were, Claudine, Dog Day Afternoon, and countless others. I loved it! The films might have been old, but our excitement was fresh. My pleasing memories are not unique, nor is the regret that I feel that those days are gone, with few theaters left that show old or classic films. Some of us miss not only those films and the environments in which such films could be seen, but the joy and conversations they inspired. Toby Talbot with her husband Dan Talbot ran several of those remarkable New York theaters, and they still run the Lincoln Plaza Cinemas, and she has written a book talking about her work and memories, The New Yorker Theater: And Other Scenes from a Life at the Movies. The writer Gary Giddins has seen at home, on digital video disks, many of those old films that were once shown in theaters, and he has written commentaries on them, Warning Shadows: Home Alone with Classic Cinema. I have significant reservations about nostalgia, thinking that the fond reverence for the past can blind us to work that is being done today and to new social rituals (today, films are available in theaters, on television, and for buying or borrowing from stores, the internet, and libraries); and yet, these books, by Talbot and Giddins, capture and express a history and a sensibility that I feel close to, a significant part of cultural life. It is too easy to forget that great art is always current.
"We were young film buffs, learning as we went," states Toby Talbot on the first page of the one-time Spanish literature professor's three-hundred and fifty-two page book The New Yorker Theater that—eloquently, intimately—covers her establishment, with her book-editor and film critic husband Dan Talbot, of The New Yorker Theater, and their increasing involvement with film distribution—they distributed Godard, Sembene, Oshima, Tati, and Ozu, among others—and Talbot discusses the place of cinema in New York and abroad, the people she met (Manny Farber, Pauline Kael), and the international festivals she attended; and Talbot includes program notes and other memorabilia, including photographs. Toby Talbot sets the film theater's history within the framework of the time, which was increasingly a revolutionary time in both cinema and society. The Talbots took over the Yorktown theater, between 88th and 89th streets, in 1960, and, transforming it into a film revival house, changed its name to The New Yorker, after the Miami hotel owned by Toby Talbot's uncle, The New Yorker Hotel; and their first screening was of Henry V, starring Laurence Olivier. Soon an ermine-draped Gloria Swanson was entering the theater to watch herself in Sunset Boulevard, and Swanson would be joined by New Yorkers distinguished by their love for film. The nine-hundred seat theater showed the work of Bresson, Chaplin, De Sica, Dreyer, Griffith, Hitchcock, Huston, Keaton, Lang, Pagnol, Stroheim, Welles, and Wilder; and welcomed films of its own time, such as Alfred Leslie's Pull My Daisy, featuring Allen Ginsberg and Larry Rivers, with Jack Kerouac's narration.
"Art is in the details, and a good story overshadows a good fact," says Toby Talbot (16), and she recalls critic Robert Warshow's comment that cinema is in a battle with reality, in a book that could be nothing more than a footnote to cultural history, but which—because of her significant recall and passion—opens up time so that some of those past days are lived anew. Talbot's book is a love story, for her husband, film, the theaters they have operated; and the love that is celebrated is a broadening, complex circle of connections. The Talbots knew Peter Bogdanovich and Jonas Mekas, as well as Morris Dickstein, Phillip Lopate, Dwight Macdonald, Susan Sontag, and Parker Tyler. At their theater, the Talbots began a film society, and people like Jules Feiffer and Terry Southern wrote program notes. The Talbots began the distribution of films after the producer of Bernardo Bertolucci's Before the Revolution asked for national distribution in 1964; and that film opened the next year, with the works of Godard, Sembene and others following. Sembene, a novelist as well as filmmaker, had been a fisherman and union activist, and studied film in Moscow, and lived in Paris; and he said, "I wanted to give another impression of Africa" (71). Toby Talbot describes some of Ousmane Sembene's films, including Black Girl, "the first African feature-length film" (71), as well as her and Dan Talbot's interaction with him, before he died in 2007. Nagisa Oshima, a critic of family and nation, and the director of Violence at Noon and The Ceremony "sees himself as being in Japan but not of it" (113). Satyajit Ray, "one of the masters of humanist cinema," the maker of the Apu trilogy, had his work shown in the mid-1990s at the Talbots' Lincoln Plaza Cinemas, an exhibition supported by the Merchant and Ivory Foundation; and Ismail Merchant became a friend of the Talbots, and Toby Talbot shares Merchant's marinade recipe (114-115).
Whereas Toby and Dan Talbot can tell singular tales, personal and public stories, about the cinema world, and those they knew (the very young Bogdanovich expected to be hired as a film theater consultant, the surprisingly gentle Godard had nice hands, and Kael put a cigarette hole in their sofa), the film and music critic Gary Giddins considers—celebrates and criticizes—films in a way that allow us to see them again. His Warning Shadows remembers—recalls, brings closer to us, touches again that from which we have been separated—the directorial works of Ingmar Bergman, John Ford, Sam Fuller, Howard Hawks, Alfred Hitchcock, Ernst Lubitsch, Orson Welles, William Wellman; and the acting performances of Joan Crawford, Bette Davis, Boris Karloff, Edward G. Robinson, James Stewart; and comedy, crime, fantasy, horror, literary, musical, and war genres. Some of this commentary was published before in magazines and newspapers; and the book—of four-hundred and sixteen pages—is worth reading for giving us one more orderly and thoughtful way to hold on to a significant cultural legacy.
In Warning Shadows by Gary Giddins, he opens by stating "Progress isn't always progress" (17), something some of us know more every day, but when I read him describing the legend of Bette Davis, writing, "Davis is portrayed as a combination of Mother Courage, Athena, Edith Cavell, and Sarah Bernhardt on one stump, defying the gods and the brothers Warner not to give her better parts. Had she not walked out on her contract in 1936, she would never have won the right to shrivel away in pancake and bald wigs, and today's film actresses would not be luxuriating in the ostensibly ready supply of powerful scripts and ennobling roles" (152), handwringing, regret, and worry are the furthest thing from my mind: I admire Davis, note the understandable excess of public acclaim, the fact of changing times, and the wit of the writer. After losing her lawsuit and making the movie Marked Woman, Davis triumphed in Jezebel, partly because her director William Wyler realized she was "a magnificent gorgon, a whirlwind of short-fused energy, and a bowstring to be plucked" (153). The reader both laughs and relishes his or her own memory of Davis in full, impressive fury. I recall seeing All About Eve in Manhattan with a woman friend, a movie we talked about again and again—for the situation in the film, the naked ambition and need on view, and for Davis's grand, self-aware, swooping performance, playing a woman who could be girlishly immature, and as passionate as a newlywed, as strategic as a general, and as coldly wise as an ancient, so alive that you felt as if you were seeing the truth. It is hard not to indulge in speculation and superlatives; and a good writer can check that. Giddins says Bette Davis's great period only lasted seven years, from 1938 to 1944, with a few brief returns to form: "When she isn't killing and betraying, she is succumbing to age, disease, and death" (153). The human condition, with one face, in one body—that's the way it feels to see Davis or any really exciting actor; and Giddins reminds me of that, while putting it in perspective.
When I received Giddins' book Warning Shadows, I thought I would read one or two pieces and then put it down, but it was very, very hard to put it down; and that is because Giddins writes so far inside his knowledge of and response to film that the reader is taken from his own world to the changing world in the book. Giddins summarizes film history, and shares its sparkling jewels: Lubitsch presented an ideal and witty society, and his films were capable of social criticism; and the details that Giddins provides—as of the comically false suicide of a wife who wants to gain her husband's sympathy in The Love Parade—are evidence for why describing narration or plot can be very effective in film criticism (39).
While I do not agree with all of the judgments of Gary Giddins as a film critic (or a music critic), it is easy to respect the view of a critic who knows that there is more at stake than money and popularity with art, that art makes available to us human knowledge and understanding of virtues and vices and allows some necessary confirmations to take place—but that these things are not pure. "In Kurosawa's work, the Olympian view predominates, whether the subject is as large as war and kingly succession or as pitiful as modern man caught in the labyrinth of urban blight. He knows that all we need to know of Achilles is that he is proud, not how he got that way. Pride dominates the human condition, generating action, whereas motive is conjectural, generating contemplation, which isn't nearly as cinematic," writes Giddins (106-107). For Kurosawa, there is both heroism and corruption, as there is for us.
In these two books, The New Yorker Theater: And Other Scenes from a Life at the Movies by Toby Talbot and Warning Shadows: Home Alone with Classic Cinema by Gary Giddins, the much lamented world of classic cinema, domestic and international, is given all the tribute a sane film lover could require. Of course, movie love is often quite mad.