Montreal, 2006: the film year in review
From Repertoire to DVD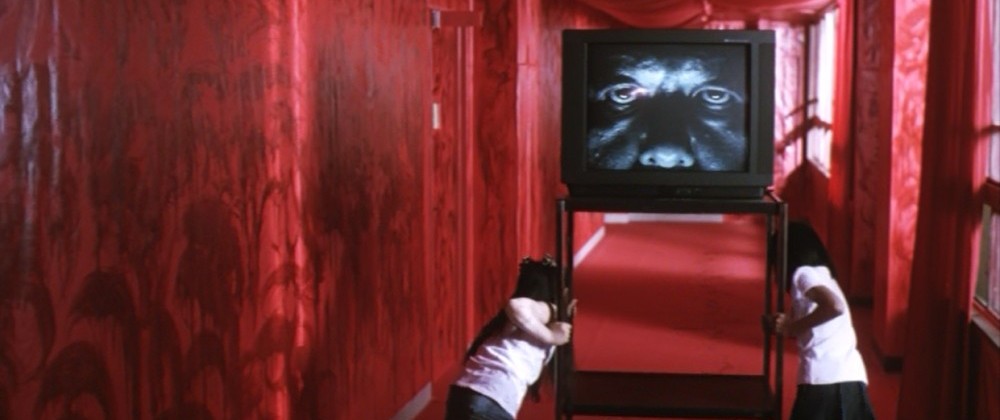 I am sure I am not alone in thinking that 2006 has not been a banner year for new films. In fact, it seems as if it has been the weakest year of the new decade/century/millennium. I hesitate a little in declaring this for various reasons. There has been a continuing, general decline in the quality of Montreal's film festivals. Secondly, I refused to pay $150 just to be able to join the ticket lottery for the Toronto International Film Festival (TIFF), and, therefore I missed out on seeing a number of films, which have yet to show in Montreal. There is a severe lack of films not in English or French (or Hindi) being distributed in Quebec these days. Also, after unsuccessfully competing with the AMC for its Anglophone audience, Montreal's only English language repertory cinema, the Cinéma du Parc closed its doors in the summer. (It has since been re-opened by the venerable Roland Smith but it looks to be struggling already.) Consequently, I haven't been able to see as many films this year as I would like. These days, if one doesn't see a particular non-commercial film at a film festival, the only hope of seeing it is on DVD! This even holds for some "commercial" films: I have had DVD copies of Johnnie To's Election and Election 2 sitting on my shelves for quite some time, waiting for them to show up on a Montreal screen. Their local distributor, Alliance/Atlantis/Vivafilm seems determined to emulate the old Miramax in buying the rights to hot Asian films, not bothering to strike prints, and spend money on advertising, and then at some undetermined time in the future releasing them on DVD. Apparently, the Festival du Nouveau Cinéma (FNC) was slated to show the films in October, but the distributor, for some reason, didn't let them.
Rumours abound on the FNC not paying their bills, and, although they employ two of the best programmers in Canada—Dimitri Eipides and Julien Fonfrède—I feel that some problems remain at the FNC. They have a tendency to show films which are going to be released commercially, and shown at the ExCentris complex, and there is always a North American and Euro-centricity to the selections. One cannot hold that against the World Film Festival (WFF), which continues to live up to its name. One of the reasons for 2006 having been a disappointing year is that the Cannes competition appeared to be weak. Cannes certainly fell below Venice in terms of Asian films on view, and, with the Toronto festival slavishly following Cannes, and becoming increasingly oriented towards Hollywood, many films get lost in the shuffle. In fact, Montreal's WFF is one of the few events in this hemisphere which shows these "lost" films. I was very happy to see two films directed by Yang Yazhou and starring Ni Ping there, including the world premiere of the magical peon to rural travelling film projectionists, Snow in the Wind (which won two prizes in the official competition), and the incredibly dynamic tribute to migrant workers in Beijing from 2005, Loach is Fish, Too. There were a number of strong films from Latin America and Asia at this year's WFF, including Cuban Manuel Pérez Parades' underrated Páginas del diario de Mauricio (Pages from Mauricio's Diary), which honestly confronts a family divided by political exile, Juan Carlos Ruffo's documentary on Mexico City construction workers, En el hoyo (In the Pit), Tania Hermidas' ¿Qué tan lejos? (How Much Further) from Ecuador, which won a prize in the "First Films" competition, Kamome Shokudo, on a Japanese woman setting-up and operating the Kamome Diner in Helsinki, Finland (also directed by a woman, Naoko Ogigami), and the Vietnamese film, Song trong so hai (Living in Fear), on the clearing of land mines after the war.
Montreal's best film festival continues to be the highly popular summer showcase of genre films, Fantasia. Indeed, it has surely become the most successful festival of its kind in North America. Unfortunately, Fantasia's director Pierre Corbeil and his staff, including the effervescent Mitch Davis and King Wei-Chu, struggle to get many of the hottest Asian titles. Like every other kind of film, if TIFF wants it, they get it. Hence, none of the Johnnie To's showed (the two Elections, see above, and Exiled), and neither did Bong Joon-Ho's The Host, the most popular Korean film, ever. But, there were some excellent films of "the fantastic" on view this year, including Sion Sono's Strange Circus (Japan, 2005), Wisit Sasanatieng's Mah nakorn (Citizen Dog, Thailand, 2004), and the utterly ridiculous crowd favourite, Naisu no mori (Funky Forest: The First Contact, Japan, 2005) jointly directed by Katsuhito Ishii, Hajime Ishimine, and Shinichiro Miki. I also appreciated seeing Werner Herzog's The Wild Blue Yonder and I found Denis Neimand's disturbing first feature, Zhest (Junk) to be a worthy entry in the Russian "Roulette Spotlight." Fantasia's closing night was the most exciting I can ever remember for a Montreal film festival. Fittingly, for a genuinely populist event, the film that went on to garner the highest-ever Canadian box office takings for a locally-made film, Bon Cop, Bad Cop was given a special avant-premiere in the Concordia University Hall building auditorium. I have honestly never witnessed such a raucously enthusiastic response to a film, and the cast, crew and producers were treated like local heroes.
Although I am critical of the FNC, it is clearly the Montreal film event that consistently showcases the best new films each year. In October, always a busy month at Concordia University, I have far less time to attend screenings than in the summer. Therefore, I miss many important films. Last year, it was Claire Denis' L'intrus (The Intruder) and this year it was Spike Lee's New Orleans, Hurricane Katrina disaster documentary, When the Levees Broke, and Bruno Dumont's Flandres. My favourite films on view at the FNC were Tsai Ming-Liang's grimly beautiful I Don't Want To Sleep Alone, technically a Taiwan/France/Austria co-production, but the director's first film to have been made in his native Malaysia, and Jafar Panahi's delightful Offside, on young, female football (soccer) fans trying to watch one of Iran's World Cup qualifying games. It is illegal in Iran for women to attend male sporting events. Offside might well be the best fiction film ever made on the game of Association Football. I was also really impressed by two Japanese anime, Mamoru Oshi's highly experimental, but low tech Tachiguichi Retsuden (Tachigui: The Amazing Lives of the Fast Food Grifters, 2005), and Satoshi Kon's bewilderingly reflexive Paprika, and the powerful, if somewhat conventional Das Leben der Anderen (The Lives of Others), directed by Florian Henckel von Donnersmarck, which looks back at the workings of the East German Stasi secret police. I reserve judgement on the impressive yet mystifying Juventude em Marcha (Colossal Youth), which wowed many critics at Cannes, until I have caught up with its director, Pedro Costa's work. (It is my mistake not to have seen his films in the past, when they were shown at the Cinémathèque Québécoise).
Many highly acclaimed (or Oscar-worthy) films don't get released in Montreal until early in the new year—this was the case in 2006 for the Dardenne Bros., L'Enfant, Michael Haneke's Caché, and Terrence Malick's The New World. As usual, I was grateful for the opportunity to visit the Hong Kong International Film Festival (HKIFF), where I was able to see a number of films I'd missed, including The Death of Mr. Lazarescu. Incredibly, this Romanian film, which finished first in the Indiewire poll (formerly conducted by the Village Voice) of independent North American film critics for films that have been commercially released in 2006, has never been shown at all on a Montreal screen!!!
With so many big budget films being international co-productions, it is ever more difficult to determine where a film is from these days. Is Children of Men (which has just been released in Montreal as I write) a British film, or could we even consider it to be Mexican, after the nationality of its director, Alfonso Cuarón? With Alejandro González Iñárritu (Babel), and Guillermo del Toro (Pan's Labyrinth) also having prominent films in 2006 and with Carlos Reygadas getting his 2005 film, Batalla en el cielo/ Battle in Heaven released in North America, Mexico could certainly claim to be cinema's hottest country right now. And yet, of these four films, only Reygadas' is, strictly speaking, fully Mexican. China continues to produce a range of interesting films and digital works, but Montreal is not the place to see them. Of Mainland Chinese directors, only Zhang Yimou and Chen Kaige had films released locally in 2006, and, although Serge Losique continues to get his pick of state supported films for the WFF, we have yet to see most of the rest. Will Jia Zhangke's Venice-winning Still Life and Tian Zhuangzhuang's The Go Master show up locally in 2007? I doubt it. A really positive trend though, is that we are getting to see a bigger range of global entertainment. I managed to watch a Lebanese musical at the FNC, Bosta (directed by Philippe Aractingi, 2005), the AMC Forum consistently has at least one Bollywood film on its schedule, while the Spheretech multiplex regularly shows Arabic-language films (without subtitles, unfortunately).
It was not such a good year, commercially for Quebecois films. Only Bon Cop, Bad Cop was huge. Rechercher Victor Pellerin, which, with its cast of characters playing their real life selves, in a fictional story, is a "mockumentary" with a twist, turned out to be a very credible first directorial effort for Sophie Deraspe. Overall, I saw fewer Canadian films this year than usual, but Jennifer Baichwal's Manufactured Landscapes, a documentary on the photography of Edward Burtynsky, has to be seen on the big screen to fully appreciate the vastness of its corrupted landscapes. I was also impressed with Korean-American, Kim So-Young's In Between Days, shot in Toronto with Korean-Canadian teenagers. I thought it was a better year for British than U.S. films, with Stephen Frears' The Queen as the best of the commercial bunch. Sasha Baron Cohen, or should that be "Borat" (?) was surely the entertainer of the year. He may have even helped the Democrats take over Congress! The over-rated film of the year, though, has to be The Departed. The only clear traces of Martin Scorsese's authorship that I could detect were to be found on the soundtrack with his familiar rock music and the unremittingly foul language. I got absolutely no sense of the police and gangster milieus being Boston-specific (rather than the more familiar New York) and I was never able to get into the characters. De Caprio's performance was impressive, but, I am so tired of having to watch cynical Jack Nicholson produce yet another impersonation of himself as a wild man. I can remember thinking that the Hong Kong original, on which Scorsese's film is based, Andrew Lau and Andy Mak's Infernal Affairs (2002) was just "OK." Now I feel that by comparison, it was a masterpiece. And, I am now fully expecting Scorsese to win the Best Director Oscar for what is arguably his least distinctive film!
But the big stories of 2006 were not with new films, but in other areas:
Archival and retrospective screenings, for instance. The Cinémathèque Québécoise found the money to mount complete retrospectives of Chantal Akerman and Hou Hsiao-hsien's work at the end of 2006. I was especially pleased to be able to see Hou's first film as a director, Cute Girl (1980), and to see some of his others on the "big screen" for the first time, including A Summer at Grandpa's (1984), Millenium Mambo (2001), and his second film as a director, Cheerful Wind (1981). Montreal's experimental film collective, "Double Negative" staged a number of events including three involving Guy Sherwin from England. I was unfamiliar with Sherwin's work, and I was only able to attend the retrospective screening of black and white, mostly silent, 16mm films at the ExCentris' Cinéma Parallèle, in September, which was a revelation. Many of his short films from the 1970s are stop motion studies of light and shadow, and they are definitive, experimental, formal works on celluloid. Elsewhere, the Cinematheque Ontario continued its remarkable programming in Toronto and the Hong Kong Film Archive, in conjunction with the HKIFF did likewise. The Giornate del Cinema Muto, silent film festival in Sacile, Italy dedicated a program to Nordisk on the Danish company's centenary. What a joy it was to see how sophisticated and international Danish films were in the years 1910–1913, before Nordisk lost its overseas markets during the First World War. Surely there was no finer cinematography, art direction, acting and directing in 1911 than that on view in August Blom's Ekspeditricen/??The Shop Girl??.
Surprisingly, with the introduction of Blue Ray and HD discs, the tried-and-true DVD still flourishes. In North America, Warner Brothers continue to provide inexpensive archival restorations, but I am most impressed with what is becoming available in Europe and East Asia. Of special note are Masters of Cinema/Eureka in the UK who have just produced a box of three films directed by Mikio Naruse in the 1950s (optimistically marked "volume 1") and who are promising to release ten or more Kenji Mizoguchi films on DVD in 2007. I should also mention the much-maligned Panorama company in Hong Kong who are following-up on their promise to put every surviving Ozu film on DVD (with English sub-titles). Most recently, I received a copy of Dragnet Girl from YesAsia.com, which is surely one of the most original films made anywhere in the world in 1933. Finally, I should note that, with more-and-more useful cinema information becoming available online, and with far too many useless film books being published, a major breakthrough has occurred in film scholarship with David Bordwell, and Kristin Thompson generously sharing their (almost daily) insights, "Observations on film art and Film Art" with us. (Check out Bordwell's blog on The Departed.)
Two ten best lists, the first of films shown in Montreal for the first time in 2006, and the second of those released locally last year (listed roughly in the order in which they were seen):
The New World, Terrence Malick (USA), 2005
Sorstalanság/Fateless, Lajos Koltai (Hungary), 2005
Loach is Fish, Too, Yang Yazhou (China), 2005
Tale of Cinema, Hong Sang-Soo (Korea), 2005
Short Film Series, Guy Sherwin (UK), 1975–1980
Offside, Jafar Panahi (Iran), 2006
I Don't Want to Sleep Alone, Tsai Ming-Liang (Taiwan/Malaysia), 2006
Volver, Pedro Almodóvar (Spain), 2006
Manufactured Landscapes, Jennifer Baichwal (Canada), 2006
Jiushi liuliu de ta/Cute Girl, Hou Hsiao-hsien (Taiwan), 1980
#1: Three Times Hou Hsiao-hsien (Taiwan), 2005
Caché, Michael Haneke (France/Austria), 2005
L'Enfant, Jean-Pierre and Luc Dardenne (Belgium/France), 2005
The New World
Sorstalanság/Fateless
Batalla en el cielo/ Battle in Heaven, Carlos Reygadas (Mexico), 2005
Khabi Alvida Naa Khena/ Never Say Goodbye, Karan Johar (India), 2006
The Queen, Stephen Frears (UK), 2006
Volver
Manufactured Landscapes
Since you probably wouldn't notice this anywhere else, I thought I would share with you the Quebec Film Critics Association's choice of the five top "International Films" of 2006, voted on by members (including myself). Any film, which was shown publicly for the first time in the province of Quebec in 2006, is eligible:
Babel (28 votes), Volver (25 votes), Pas sur la bouche (Alain Resnais, 20 votes), I Don't Want to Sleep Alone (16 votes), The Queen and Flandres (Bruno Dumont), both 14 votes.
It is refreshing to see a list, which only includes one Hollywood film (if that)…