Montreal World Film Festival 2015 Preview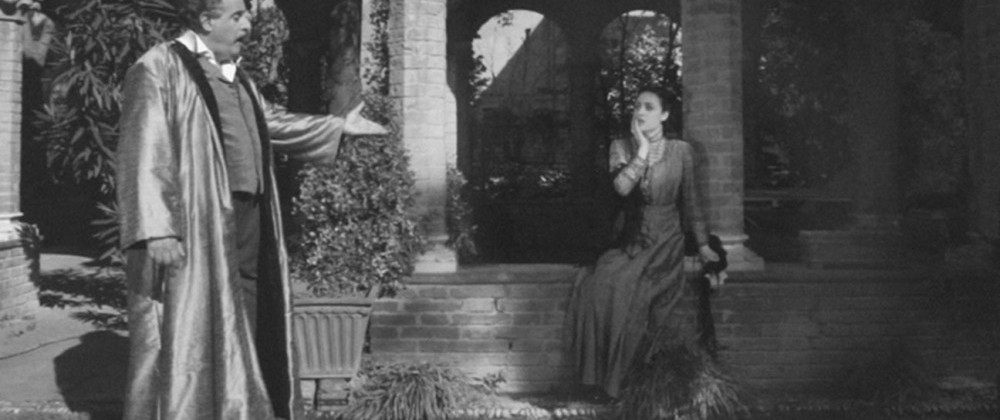 The Montreal World Film Festival returns for its 39th Edition, running from August 27 through September 7. The programming is, as usual, a whole mess of films about which not a whole lot of information is available. Which doesn't mean there aren't good films; there are always good films at this festival, sometimes even great ones. But it's not always easy to find them. Here is a sampling of films that look interesting to me. I offer no guarantees, but if you're willing to roll the dice, here are some titles to get you started.
1. North by Northeast (Zhang Bingjian, China). Comic thriller set during China's Cultural Revolution featuring a cat and mouse game between an impotent and incompetent policeman and a mysterious serial rapist. This film has raised eyebrows for treating the still sensitive topic of the Cultural Revolution with dark humour, which sounds interesting. There's an interesting interview with the director here:
2. Greenery Will Bloom Again (Ermanno Olmi, Italy). There are not a whole lot of directors with international reputations at this year's festival. This isn't a totally bad thing, as it opens up space for new directors and other types of filmmakers often marginalized on the festival circuit, notably women. However, when a master like Olmi, director of such classic films of the 60s, 70s and 80s as Il Posto (The Sound of Trumpets), The Fiances, One Fine Day, The Scavengers, The Tree of Wooden Clogs and The Legend of the Holy Drinker, turns up with a new film, he stands out in this crowd. I have no idea if the film is any good, but I'm sure curious to see it. Among the handful of other well-known directors with films at this year's festival, the most promising is probably Peter Greenaway's Eisenstein in Guanajuato, about the famous Soviet director's sojourn in Mexico in the early 30s.
3. Love among the Ruins (Massimo Ali Mohammad, Italy). A fake documentary that serves as an ode to Italian silent cinema which follows the discovery and restoration of a long lost silent classic by a film historian, played by writer-director Mohammad. Described as "a delightful little gem" by an online reviewer.
4. Gods (Bogowie) (Lukasz Palkowski, Poland). A dramatization of the world's first successful human heart transplant, focusing on the charismatic, chain smoking(!) head of the surgical team, set against the rise of the Solidarity union in 1980s Poland. The film is apparently wildly popular in Poland, where the lead character remains a national icon, but it has also done well on the festival circuit.
5. My Sister, the Pig Lady (Jang Moon-Il, South Korea). Beyond the irresistible title, this film looks interesting for being a popular romantic comedy (an unusual animal at this festival) that is the feature film debut of former lead vocalist of the K-pop girl group Sugar turned mega-Korean TV star (winner of Best Actress in Mini-Series award for the past four years) Hwang Jung-eum.
6. Bakur (North) (Çayan Demirel and Ertugrul Mavioglu, Turkey). This is a controversial documentary about the PKK, the Kurdish nationalist guerilla movement. It became a cause célèbre when Turkey's Ministry of Culture banned its screening hours before it was scheduled to be shown at Istanbul's International Film Festival. In response, a number of filmmakers withdrew, the jury resigned and the festival was cancelled. I don't know how good the film actually is, but that's certainly enough to make me curious to see what the fuss was about. Anther intriguing Turkish film is Drawers (Caner Alper and Mehmet Binay), which has been praised for its performances. The cinematographer, Armenian-Canadian Norayr Kasper, also shot Atom Egoyan's Calendar.
7. That's It (Soredake) (Garyuki Ishii, Japan). Oddball Japanese auteur Gakuryu Ishii, who, under the name Sogo Ishii directed such fine films as Angel Dust, August in the Water and Electric Dragon 80,000 v, returns with a tale of a street drifter who stumbles on a homicidal plot. Ishii's films can be wildly uneven, but I can guarantee you that his film will be unlike anything else you see at this year's festival.
8. Belgian Rhapsody (Vincent Bal, Belgium). Belgium often provides the unexpected hits of the festival, and this musical comedy about dueling brass bands might be this year's sleeper. Other types of music in the spotlight this year include Mexican mariachi in Last Song Before We Go (Noé Santillán-López, Mexico), Cuban jazz in Playing Lecuona (Pavel Giroud, Colombia/ Spain), Cuban "Nueva Trova" in The Poet of Havana (Ron Chapman, Canada/Cuba), traditional Kurdish music in Kurdistan-Kurdistan (Bulent Gunduz, France), Iraqi music which had been suppressed during the reign of Saddam Hussein in On the Banks of the Tigris (Marsha Emerman, Australia). A special kind of music documentary comes from Christian Berger, who has brought flair to a series of classical music concert films, beginning with The Beethoven Project (2010) and continuing with Schumann at Pier 2 (2012) and The Highest Level (2013), all of which were shown here at previous festivals. His latest is Mission Mozart (Germany), and admirers of his previous films will want to see his new one.
9. The Ground We Won (Christopher Pryor, New Zealand). Slice-of-life documentary of an amateur rugby team made up of farmers who are caught in a losing streak. This one has gotten a bunch of great reviews and looks like a must-see for fans of cinéma-vérité. Other interesting looking documentaries from around the world include Factory Complex (Im Heung-soon, South Korea), a documentation about how South Korea's rapid economic development has been built in part on the exploitation of marginalized female workers, Battle of Banaras (Kamal Swaroop, India), which followed the last Indian election through the events in the parliamentary constituency of now Prime Minister Narendra Modi as he vaulted to power, From the Sideline (Simon Brückner, Germany), about an iconic leftist intellectual in the Baader-Meinhof 1970s, Sherry & the Mystery of Palo Cortado (Jose Luis Lopez-Linares, Spain), a romantic and sumptuously filmed history of Spanish sherry, which sounds like a must for foodies. For those looking for a local connection, Tree Man (Jon Reiner and Brad Rothschild, USA) looks at a Quebec farmer who makes a living by selling his trees in New York City every Christmas.
10. Football Days in Hockey Town (Christina Katsiadakis and Spyridon Loumakis, Canada). While the focus tends to be on feature films, there are an awful lot of shorts playing at the festival as well, and they are sometimes of very high quality. This 20-minute documentary takes a look at hockey-mad Montreal during last year's FIFA World Cup tournament, particularly among first- and second-generation immigrants.
11. Carmen (Francesco Rosi, France/Italy). The festival's "cinema under the stars" tends to work best with musical films, and this 1984 production of Bizet's opera is well staged by Italian master Francesco Rosi and flawlessly sung by Julia Migenes and Placido Domingo. There are an uncommon number of very good films being shown in this year's series of free open air evening screenings (8:30pm start), including two from Hitchcock (North by Northwest and The Birds), Fellini's La Dolce Vita and Bill Forsyth's charming 80s Scottish comedy Local Hero. Those willing to commit to a three hour-plus slog will also have the chance to swoon to the impossibly beautiful pairing of Omar Sharif and Julie Christie in Doctor Zhivago. Fair warning: the theme tune is one of Hollywood's most famous earworms. And you might bring some vodka to carry you through the slow bits.
Bon cinéma!