Laurin (Robert Sigl, 1988)
A Classic To Discover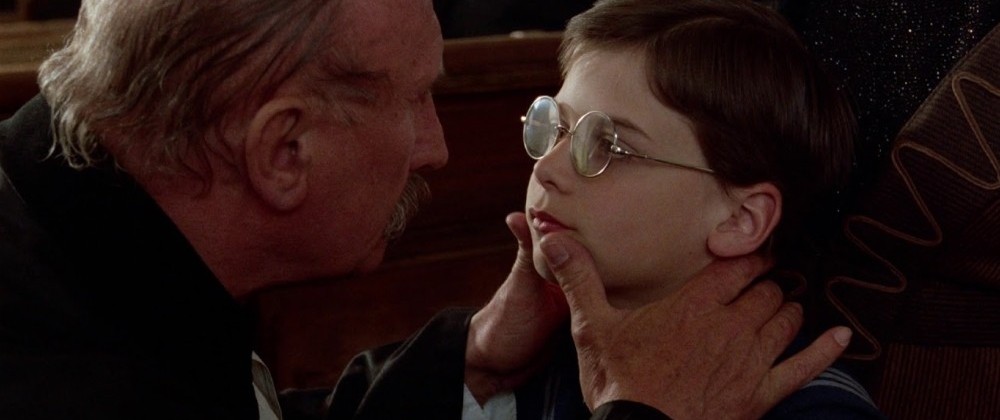 It's 1901, in a small mysterious German village, where nine year old Laurin (Dora Szinetar, with the camera's capturing of her still beauty rivaling that of a young Nastassja Kinski, or Jennifer Connelly in Once Upon a Time in America), a possibly troubled girl still sleeping in a crib, is haunted by ghostly visitations of the village children gone missing, one by one, as well as her own mother, found dead under bizarre circumstances, leading the young girl inexorably towards the ruins of an abandoned castle, a mysterious noir-cloaked man and a menacing black dog…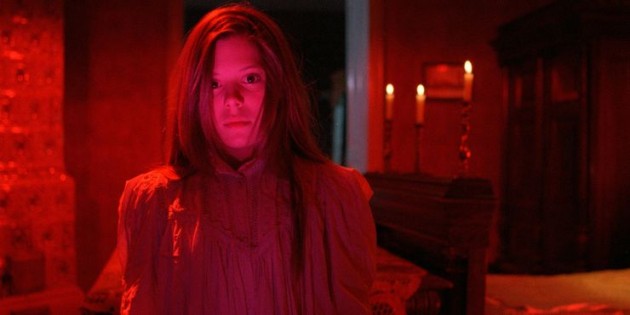 The mesmeric Laurin (Dora Szinetar)
No matter how unlikely it seems, it happens again. Just when you think there can't be any more unheard of cinematic discoveries to discover, something like this fantastic gothic tale pops up, restored, ripe for celebration, a film leaving me wondering how it's possible I hadn't heard of it before.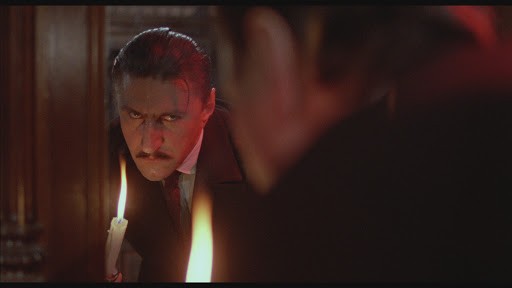 The (very) troubled schoolmaster, Van Rees (Károly Eperjes)
The opening of young Laurin watching curiously as her distant seaman father (with water — from oceans taking away loved ones, sometimes willingly, sometimes violently, to rivers holding dark secrets, and on to suds-filled baths containing naked children clandestinely watched by excited adults through windows – being just one of the barrage of psychological motifs finding root in the film's imagery), home for a short stay before leaving (deserting) Laurin for the film's entirety, openly paws the breasts of her willing mother, neither embarrassed at their child quietly staring (with it left to this fairy tale's grandma, Olga, who spends much of the film sucking at an opium pipe, to voice her disapproval). The constant quick shots of an adult hand moving quickly and clandestinely off a child's leg — sometimes boy, sometimes girl – when another enters the room. The lurid lighting of the dream sequences. The classroom sequences, with Laurin's subdued green dress contrasting perfectly against the other students, the children's acts of bullying perfectly mirroring the feverishly troubled headmaster's own childhood of victimhood under the hands of his violent pastor father, an austere and cruel man himself chock full of hypocritical secret infidelities within the town.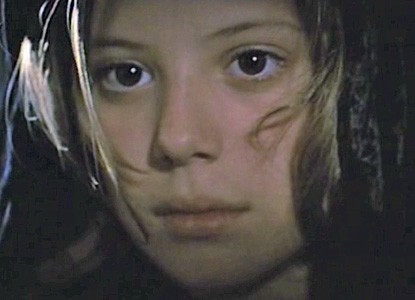 Laurin is not only gorgeously shot, but the darkest of fairy tales, and like the best of any number of that lot, the construction of its world is informed by a barely restrained perversion and sexuality, with the adult characters' being literal cauldrons of repression, taking out their aberrant desires on the wide-eyed, (mostly) innocent children around them. While the film is chock full of cinematic influences – with its hallucinatory sequences draped in a lurid color scheme straight out of Mario Bava's more garish productions (with an overall gothic setting and underlying cruelty to match), while taking a few stabs at the bravura violence of Dario Argento, and creating an overall strange, unsettling milieu reminiscent to the unforgettable Czech surrealist horror film Valerie and Her Week of Wonders (a film also following the exploits of a wide-eyed sexually burgeoning girl, growing aware of the terrifying landscape of sexual monstrosity all around her) – director Sigl manages to formulate something equal to the influences, operating with a confidence that allows his feature film debut (!) to achieve a status right up there with all those other classic films of the fantastique.