Jia Zhang-Ke's A Touch of Sin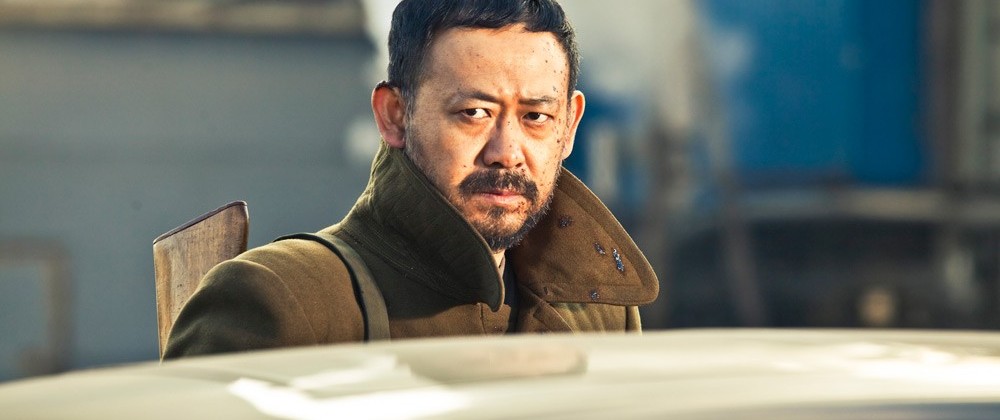 No one from the Offscreen team was able to see Jia Zhang-Ke's latest film, the Cannes' prize-winning A Touch of Sin when it showed at the Festival du Nouveau Cinéma (FNC) last year, but through my attending a press screening earlier this week, I can state that the film is not to be missed when it is released on Friday (January 10) at Cinéma du Parc with English sub-titles and Cinéma ExCentris, with French sub-titles. It is unlikely to be widely promoted, but, we can recommend it very highly indeed. (It would have made my 2013 top-ten list if I had seen it at FNC.) Indeed the local distributor, EyeSteel Film are to be commended for taking a chance on A Touch of Sin (and, we also congratulate Ron Mann's FilmsWelike for bringing it to Canada), especially because they struggled getting good coverage on two other great films last year, the Portuguese Tabu and the Harvard Sensory Ethnography Lab's Leviathan, films that received little, if any, critical attention in Montreal.
A Touch of Sin continues the director's keen interest in China's contemporary landscape—visibly most notable in Still Life (2006) and Platform (2000)—and in critiquing contemporary society, found in all of his nine previous feature documentary and fiction films, while adding a violent edge, through connections with genre filmmaking, especially the wu xia martial arts films of King Hu, the most famous of which carried the English title of A Touch of Zen (1971). Most remarkably, Jia based his latest opus on a series of violent deaths (murders and suicides) that were not reported on by China's official media outlets, but rather became newsworthy through the online network, Weibo, a "Twitter"-like medium. The film is a four-part anthology, occurring over a short time period surrounding the Chinese New Year with a short coda, occurring somewhat later, perhaps in the Spring. The four stories are connected seamlessly, and interestingly the location shifts from the wintry, desolate, industrialized Wujinshan (Black Gold Mountain) in Jia's northern home province of Shanxi to the central province of Chongqing, moving southeast to Yichang in Hubei province, and then further south to the semitropical "free enterprise zone" in Guangdong (Canton) province for the final story. The principal character of the third story, Xiao Yu a hostess at a very modern, but sleazy sauna/massage enterprise, comes the closest to referring to King Hu's work. Played by Jia's wife, and constant muse, Zhao Tao, she truly becomes a xia nü (a woman warrior) in defending her honour, and, it is she who reappears in the coda, witnessing a performance of the classical opera, Yu Tang Chun, wherein a young woman is falsely accused of committing a crime.
Amazingly, A Touch of Sin, which exposes greed and corruption at all levels of society in the contemporary "Peoples Republic," especially corporate and governmental ones, was approved for commercial release in mainland China!