Italian Contemporary Film Festival: June 14-June 22, 2018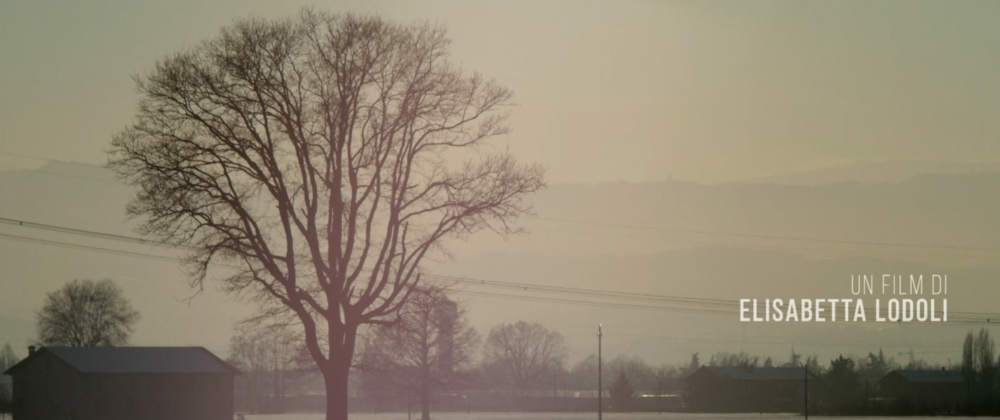 Established in 2012, the Italian Contemporary Film festival (ICFF) returns to Canada touring several cites (Toronto, Vaughan, Vancouver, Hamilton, Ottawa, Montreal and Quebec City) between June 14-June 22, 2018. The festival will be in Montreal between June 18-22 (with opening party on June 15). Screenings are at Cinémathèque Québécoise (335 Boul de Maisonneuve E) and Guzzo Cinemas (5940 des Grandes Prairies). The sampling of films featured suggests that the legacy of neo-realism is still present in contemporary Italian cinema, with many films, even those that are aiming for strict genre inclusion, bear the weight of social issues. Like labor in Easy (Easy: Un viaggio facile facile) by Andrea Magnani (2017) a dramedy which deals with a simple man whose job is to carry a corpse on his Go-Kart from Italy to the Ukraine. In another comedy drama, The Last Prosecco (Finche c'è prosecco c'è Speranza) by Antonio Padovani, the tradition of winemaking forms the backdrop for an environmental message about the continuity of land. People who live off the land and are subject to the global economic market are the players in the docu-like Lorello and Brunello by Jacopo Quadri (2017). Il Più grande sogno (I Was a Dreamer) tells the story of a man who returns home after an 8-year prison sentence to pick up the pieces of his life. The feel of the trailer reminded me of a similarly themed film from a few years back which was one of my picks for sleeper of the year, the Australian Hail (Amiel Courtin-Wilson, 2011).
Domestic violence is the theme of what appears to be one of the most formally adventurous films at the festival, Is it About Love? (Ma L'amore c'entra?). Directed by a woman, veteran filmmaker Elisabetta Lodoli (2017), the film uses a mainly first-person voice-over spoken by three male perpetrators of domestic violence (the three men are not visibly identifiable but nonetheless played by actors and not actual people) and blends every day imagery, stock footage and theatricalized shots of the men over the spoken word. For Italian speakers, there is a brief video on Youtube the director explaining her ideas behind the film. As Lodoli says in the video, violence is never love, and violence is not a sickness….the men who commit domestic violence are not monsters (as the media sometimes projects them to be) but normal men. Prolific writer-director Silvio Soldini is featured with his drama about an affair between a married man and his blind osteopath in, Il colore nascosto delle cose (Emma, 2017).
La vita commune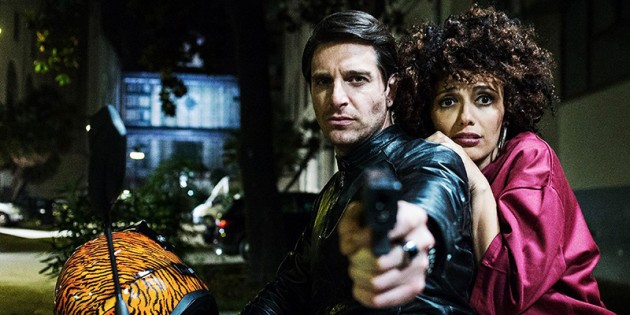 Ammore Malavita
The beauty and excitement of Napoli and the Italian South is the backdrop of several films in the festival, which is a good choice since many of the Italian immigrants in Canada are from Napoli and nearby regions south of Rome (Molisano, Campobasso, etc.). The diversity of Naples is reflected in the five-storied Anatomy of the Miracle (Anatomia del Miracolo) by Alessandra Celesia. The film follows the lives of five real life characters who each in their own way are struggling with or searching for a connection with a miracle. Italian critic Emanuele Sacchi refers to the film's sprawling structure as a "Gomorrian Aesthetic" (in reference to the 2008 network narrative film Gomorrah). One of the highlights of this year's ICFF is the Napolitana crime musical Ammore e malavita (Love and Bullets) by the popular directing team of Antonio and Marco Manetti, which won the 2018 Donatello Award for best film. The directors have been cutting across different medium renouncing the common path to fame of TV by making feature films and shorts for TV, the Web and theatrical. Their previous success was the 2013 action comedy Song'e Napule, which was an homage to the 1970s Italian popular genre poliziotteschi. Social comedy is also featured in the retro title, the popular 2010 comedy Welcome to the South (Benvenuti al sud) by Luca Miniero, with the expected in attendance appearance of actor Claudio Bisio. The Southern town of Disperata (appropriately titled to mean the despairing) is the scenic backdrop to a comic story that is archetypically Italian in its "tragi-comic" blend of the tragic with the comic, La Vita in commune (The Ark of Disperata) by Edoardo Winspeare, 2017, where the lure of crime stands in balance against the purity of poetry. The Southern city of Palermo, Sicily is the setting for the reality-based crime thriller by first-time director Salvo Cuccia, Lo Scambio (Hidden Identity, 2015). Information on the time of screenings and trailers for all the films discussed above are available on the festival's website: