An interview with Nima Javidi, director of Melbourne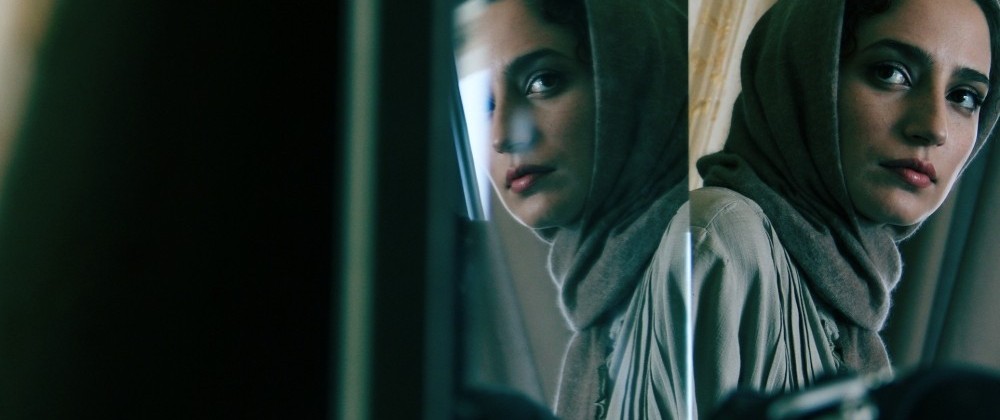 Melbourne (2014) is Nima Javidi's first movie and has received the award for best screenplay at both the Asia-Pacific and Stockholm festivals. As a drama with suspense overtones, Melbourne is reminiscent of Asghar Farhadi's works (A Separation, 2011), furthermore, the casting and performances of great Iranian actors like Payman Moadi, Negar Javaeri, and Mani Haghighi are considerable. Javidi's work proves that even if one is new to the film business, it is still possible to work with the best in Iranian cinema. The following short interview with Javidi takes a closer look at his first serious work in cinema.
Offscreen: How did you come up with the idea for Melbourne?
Nima Javidi: Like other filmmakers, I had some early thoughts about Melbourne. It was after two months of working on it that I questioned myself about its origin and remembered a trip several years ago on which I was accompanied by some friends who were mostly young couples, one of which had a child. One day, all of my friends went for a walk but I did not go with them since I was tired and the child was also asleep. After some hours, I became worried about the child not waking up so I made noises and the child woke up. This feeling of worry has been unconsciously remained with me all these years and it became my inspiration for this film.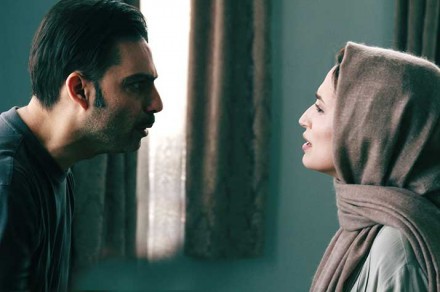 Offscreen: Melbourne is your first official experience as a filmmaker. In spite of this, you have cooperated with some the best Iranian artists. How did you manage it?
Nima Javidi: If you look at the backgrounds of people who have produced their first movie you will find that they are not strangers to the film industry and have been in contact with the cinema community. However, I knew almost no one and was actually a total stranger. Part of my success here relates to my personality since earning people's trust as an unknown is difficult and I knew that without having enough connections the film would not work. Thirteen years ago, I began to seriously educate myself about cinema, particularly screenwriting. I had a sort of private self-tutoring session for myself at home and postponed production of my first movie as long as I could. It was seven or eight years ago that it crossed my mind to make my first movie but fortunately I didn't. When I was done writing Melbourne, I received some very good feedback so it seemed likely that the best people in Iranian cinema would work on it since they were interested in the film and that's why they started trusting me. I'm so grateful for this cooperation and want to thank all of them for accepting my offer and working with me.
Offscreen: As somebody with an immigration experience I related very much to the parts of Melbourne depicting similar experiences by the two characters and fully comprehended all of the stress they experienced prior to reaching their new home. Please accept my congratulations on your successful depiction of these moments. How did you manage to create them? Have you had a similar personal experience?
Nima Javidi: My major in university was mechanical engineering and, as you are aware, there is a lot of demand and opportunities for the graduates of such fields in various countries and the majority of immigrants are youths. Naturally, among my close friends, there were some who have emigrated. My detailed familiarity with this subject relates to them, from all their concerns and thoughts to the last hour's problems just before their journey.
Offscreen: Others, such as the Hollywood critic Deborah Young, find Melbourne to be similar to A Separation. What do you think?
Nima Javidi: Well, at first look, having Payman Moadi playing the main character in the film can bring this resemblance. Although Melbourne is also a film about middle class life in Tehran, it inherently has its own world and every viewer's emotional experience of film is totally different. Meanwhile, it's a normal thing to compare films to each other and I am interested to see that this film has been compared to the works of various filmmakers from various parts of the world.
Offscreen: Like which other filmmakers?
Nima Javidi: Well, in Italy the film has been compared to some works by Hitchcock, possibly due to the suspense in the film and its mystical structure. The Italian poster for the film features a quote by Mario Cesti of the Huffington Post saying that "if Hitchcock was alive, he would love this film for certain." Some others have compared it to Haneke's works. Similarities like this exist and I don't have really any opinion of them.
Offscreen: One of the accusations against Melbourne is that it is unethical. Personally I don't agree with that claim and I think your approach toward ethics resembles Kant's approach to human nature. Your movie says that if there are no moral laws and standards become personalized, each individual can justify his or her actions. Your film tries only to picture this reality and is not an attempt to confirm it, so in my opinion your movie creates a situation for thinking philosophically about the nature of ethics in human beings. If we believe that the function of philosophy is to question the mind then your work should be considered a philosophical movie. I have seen a similar approach in other movies, such as Woody Allen's Match Point. What do you think of the connection between cinema and philosophy? Did you take this approach only because of the story in your movie or will the pattern be repeated in your future works?
Nima Javidi: I don't really know what my next story will be. I should be honest and admit that I always try to stay away from concepts and meanings because I surrender myself to the story and think that if our confrontation with story is without any interference then our work will be deeper and more effective. Of course, technique is an inseparable part of the work and cannot be omitted. Certainly, philosophy is related to cinema and it can be studied from two points-of-view. The first refers to existing commonalities between the artists and philosophers and the strongest part overlapping between them is their childish curiosity toward their surroundings. Socrates shared this view when he talked about philosophy. Artists and philosophers share a common freshness and oversensitivity to what's going on around them. The second point-of-view refers to the existing similarity between cinema and philosophy. Cinema explores the most unknown and complicated layer of human beings and consequently comes close to philosophy, whether willingly or unwillingly. I have always been attracted to the most unknown layers of humans, especially the way that people pretend to be different from who they really are. This is something that I find mysterious and fascinating.
Offscreen: Why did you choose Melbourne for immigration? I have also heard that Melbourne is the best city in the world. Could this be the main key into understanding the subject?
Nima Javidi: Honestly, the key to understanding the subject is that I needed to create more tension in order to reach my aim in the movie so people were forced to leave for a faraway destination only several hours after the story happened.
They want to go where nobody can reach them and Melbourne could be the best choice. Actually, I was merely in need of a deadline to increase the tension. On the other hand, I also knew that Melbourne has been called the best city in the world to live several times and it is referred to as such within the movie. By the way, Melbourne is one of the cities that I've always liked because of its name but I don't know why.
Offscreen: You have dedicated your film to Mr. Kianoush Ayari. What was his role in making this film?
Nima Javidi: He was an advisor to the director. According to Iranian regulations, the presence of an advisor is required when making your first movie. I belonged to a club where Mr. Ayari was one of the founders and fortunately he liked the screenplay and accepted it. During the film production process I learned many things from him, not only about filmmaking since he is one of the best in Iranian cinema, but also about being patient and indifferent towards unimportant events. I'm afraid that he has not been appreciated enough and I hope we start placing more value upon great people like him in our cinema.
Offscreen: How do you find the situation for the young generation of Iranian filmmakers?
Nima Javidi: I don't like complaining. With the capacity to publicly release no more than fifty movies per year, the Iranian film industry is very competitive. The bad news for my peers who take cinema seriously is that there is no shortcut and mere talent guarantees nothing. Of course, the good news is that you can absolutely reach your goals through lots of hard work and nothing can stop you.
Offscreen: Melbourne has participated in several festivals. What has the feedback been like?
Nima Javidi: It was well received. One interesting point to me is that people have almost the same questions and thoughts on the film from Tokyo to Argentina and Switzerland to Australia. Perhaps this is because Melbourne is focused on human issues which are so common among all people and existing cultural differences do not prevent viewers from feeling connected to the story.
Offscreen: Last question, are working on a new project?
Nima Javidi: Yes, there is a plan and I've just begun working on that.
Bibliography
Deborah Young. Melbourne: Venice Review , Aug. 28, 2014.