The Hong Kong International Film Festival, continued (finally)
Hong Kong 2002-2004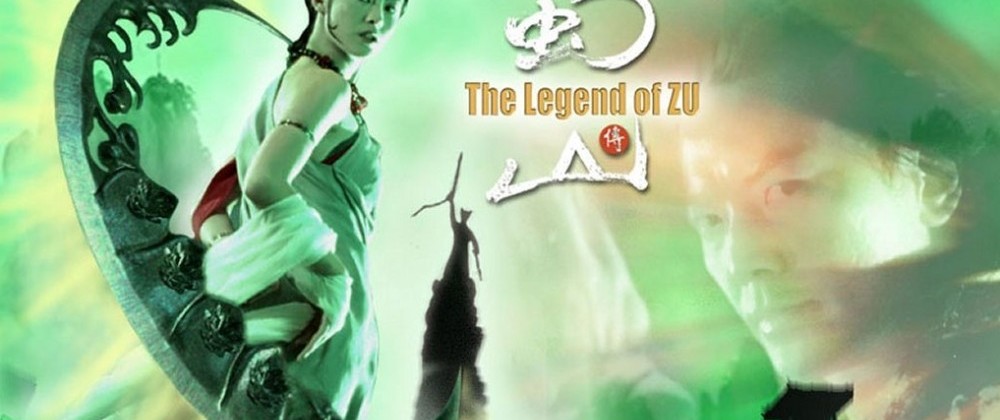 At the end of August, 2002, we posted a review of the 25th & 26th Hong Kong International Film Festival (HKIFF), April 2001/April 2002, with a promise to follow up with a second part review of the 2002 edition. I apologize profusely for never delivering that article.
In the meantime, the HKIFF continues to exist despite the SARS outbreak which threatened to close down the 2003 edition. Indeed, we can report that the festival is on the verge of a new, privatized era; that it continues to be vital in maintaining its "panorama" focus on its own films and very good overviews of Asian and world cinemas; and, most significantly, that alongside the Hong Kong Film Archive (HKFA) [link], the HKIFF provides such wonderful retrospective programming, that they keep me trying to visit, year after year. I was not alone in being unable to attend the 27th edition in 2003, but, in my case it wasn't just the threat of SARS which kept me away. However, I am extremely pleased to be able to say that I returned this year, with a vengeance. On sabbatical leave from Concordia University I was able to stay for over three weeks, taking in the Fullbright film symposium at Hong Kong University, attending the Hong Kong Film Awards and the festival, for its entirety, and managing to spend time with friends and acquaintances. In short, it was my best film trip, ever.
The 26th Hong Kong International Film Festival, March 27 – April 7, 2002
At this late stage, it wouldn't be very useful for me to describe the new films shown at the 26thHKIFF in any detail, so I'll provide more general notes. In an era of self-proclaimed "economic meltdown" and serious film industry decline, the "Hong Kong Panorama 2001-2002" was enlivened by a tribute to Ann Hui as the "director in focus." I was able to finally see two of her key early works, the psychological thriller, Feng Jie (The Secret, 1979) and a melodrama set during World War II, Qingcheng zhi lian (Love in a Fallen City, 1983) as well as her latest horror film, Youling Renjian (Visible Secret, 2001). (I have since viewed her other contemporaneous film shown at the festival, July Rhapsody, on DVD.) Given its great reputation, The Secret was somewhat of a disappointment, although, to be fair, we did have to view it via video projection. All of her films are graced with strong, emotional performances, though, which invariably compensate for weaknesses in narrative construction and exposition.
In retrospect, the best of the new films in the Panorama was comedian (Stephen) Chow Sing-Chee's Shaolin Zuqiu (Shaolin Soccer, 2001) which, more than three years after it took Hong Kong by storm as a Chinese New Year blockbuster, was released in Montreal, shortened and with digitized English signage, but, thankfully, in its original Cantonese with English sub-titles. The film's North American distributor, Miramax, should, of course, have released it around the time of the 2002 World Cup, but, for a company, which more and more thinks commercially rather than artistically, the decisions they make with their Asian films are unfathomable and inept, at best. Johnnie To maintained his status as the region's most successful and prolific genre director with Anzhan 2 (Running Out of Time 2, co-directed by Law Wing-cheong) and Quanzhi Shashou (Fulltime Killer, co-directed by Wai Ka-fai), while the cute, low tech animated film Maidou Gushi (My Life as McDull, directed by Toe Yuen) surprisingly won the FIPRESCIaward for "young Asian cinema." For me the highlights of the HK Panorama were Tsui Hark's underrated remake of his breakthrough, wu xia epic, on the warriors of Zu mountain, entitled Shushan Zhuan (The Legend of Zu) which takes advantage of high technology special effects which were unavailable to him in the early 1980s, and Lan Yu which, with its powerful rendering of a sad, gay love story, set in Beijing, marks director Stanley Kwan's comeback.
While Asian films were included in many sections of the festival, including Galas, "The Age of Independents: New Asian Film and Video" provided a concentration on new filmmakers, and was, mostly, a rewarding section. While many observers admired Zhu Wen's Venice prize-winning first feature, Haixian (Seafood) a Hong Kong/China co-production, I found it to be too bleak to deliver its intended comic effects. However, I did appreciate all three of the films given special mentions by the FIPRESCI jury, two first features, Emily Tang's Dongci Bianwei (Conjugation), also a HK/China co-production, and Jeong Jae-eun's Take Care of My Cat (South Korea), which I've written about on Offscreen, and Taiwanese theatre director, Hung Hung's second feature film, Renjian Xiju (The Human Comedy). Hung Hung had assisted Edward Yang on a number of his films, but, what is most striking about The Human Comedy is that it departs stylistically from the long take, deep focus norm of Taiwanese New Cinema. Its four stories are all styled slightly differently, but in all of them, we are much closer to the characters than is usually the case in Taiwanese films, and, the acting throughout is of a very high standard (not surprisingly so, given the director's background).
I had seen one of the most highly regarded "Independents," Wang Chao's Anyang Ying'er (China) in advance of the HKIFF. I saw another credible mainland effort, Liu Hao's Chen Mo and Meiting at the festival and a demo reel of avant-garde theatre director Meng Jinghui's amazing Chicken Poets was shown during the concurrent Asian Film Market. I managed to see three other mainland titles after the event, Zhang Ming's engaging Miyu Shiqi Xiaoshi (Weekend Plot), Ning Ying's video documentary on migrant farm workers, Railroad of Hope, and Andrew Cheng's much maligned video Women Haipa (Shanghai Panic, Australia/China). Based on the work of sensational Shanghai novelist, Mian Mian, Shanghai Panic blurrs the distinction between documentary and fiction as we wonder if "pretty face" Bei actually has AIDS. Again, retrospectively, we can understand from a distance that 2001-02 was a great period for independent, "unofficial" and often outlawed mainland Chinese cinema. In addition to all of the above works that were shown at the HKIFF, 2002 saw two fine films co-produced in Korea, Jia Zhangke's brilliant third feature, Unknown Pleasures and Liu Bingjian's Cry Woman, as well as numerous documentaries, including Wang Bing's 9 hour Tiexi Qu (West of the Tracks) which has just been released in France to near-unanimous praise—all six critics of the Cahiers du Cinéma to have seen it gave it the maximum 4 stars! (Please, somebody, show this one in Montreal so that we can see it.)
As usual, the section which captured my attention much of the time was the Hong Kong retrospective jointly staged by the Hong Kong Film Archive. The focus in 2002 was the Cathay Organization which produced and distributed over 250 films under the MP&GI company banner from 1957 to 1970. Unfortunately, only a few tickets were available to festival pass holders for these screenings at the archive, and many of them were completely sold out to audiences filled with aging spectators who loved to talk. But, those few of us festival diehards who were committed to seeing the films managed, most of the time, to get in, finally… And, for those of us who weren't able to travel to the festival in 2003, we missed amazing-looking retrospectives to Shaw Brothers and their Celestial restorations and a complete retrospective of Yasujiro Ozu's films on the occasion of his centennial. I managed to catch some of the Ozu films (I hadn't already seen on the big screen) at a similar travelling series at the Toronto Cinematheque earlier this year, and, I am still angry that not a single public screening of an Ozu film has occurred in the last year in Montreal!
The 28th Hong Kong International Film Festival, April 6 – 21, 2004
Whereas the 2002 edition of the festival mounted 211 film programs in 18 different sections, including 114 programs of Asian films (54% of the total) shown in 16 of the sections, 5 of which were devoted exclusively to Asian films, the numbers increased appreciably in 2004.* Over 250 programs of films were mounted this year of which no fewer than 159 (63%) were devoted to Asian films. The films were spread across 24 sections, 9 of which were filled exclusively with Asian product.
For the first time in nine years there was no separate publication for the Hong Kong Panorama (2003–2004), although an introductory article was included in the main festival catalogue, written by Bono Lee. In it the writer remarks that Hong Kong film production "reached rock bottom" with only 77 films being released in the "first-run circuit during 2003." However Lee also notes that the box office for local films increased by 11% over the same period, and, it certainly feels as if the worst is over for the Hong Kong film industry and that things are looking up. It was good to see that Andrew Lau/Alan Mak's Wu Jian Dao (Infernal Affairs) trilogy had been included in the program since it is the success of these films, both critically, and at the box office, that has revitalized the Hong Kong industry. Johnnie To and Wai Ka-fai were represented by Dai Zhi Lao (Running on Karma) which had just won for Best Film and Best Actor (Andy Lau) at the Hong Kong Film Awards, but the big winner there and at the 2003 box office, The Twins Effect was not shown. I got to see two films focusing on a young woman dealing with the death of a boyfriend—not the kind of story that I normally find appealing. Carol Lai's Lian Zhi Fengjing (The Floating Landscape) has its moments, especially when Karena Lam's character arrives at the seaside town of Qingdao looking for the trees in one of her lost lover's paintings and at the end, where she finds the actual "landscape" and the film suddenly shifts modes, from live action to animation. But, overall the film is not as strong as her previous feature, Glass Tears (2001), and I prefer the much more mainstream Mon Bat Liu (Lost in Time) directed by Derek Yee where the grieving woman (Cecilia Cheung) gradually and reluctantly becomes friends with her fellow minibus driver, played by Lau Ching-wan. If this had been a Hollywood film, the central focus would have been on a developing story of love and sex, but, Yee's approach is much more subtle and realist, albeit suffused with strong emotions. (And, the acting by the principals is first rate.) I guess that, as a person born and raised in England, my own sensibility remains closer to Hong Kong's than Hollywood's. In any event, when it comes to "entertainment," most of the time, I continue to be turned off less often by Hong Kong than by Hollywood.
Two other films in the Panorama that impressed me were late additions from the independent sector. Both were made in the north of Shanxi province in central China where Jia Zhangke directed his first three feature films, and both use the landscape to really good effect. Mingri Tianya (All Tomorrow's Parties) is directed by Jia's regular cinematographer, Yu Lik-wai, and was one of the best looking films in the entire festival. Yu's third film as a director is a very strange work of science fiction, set deliberately in a brownish-grey wasteland, apparently near the end of the world. A couple, one Korean, the other Chinese escape from captivity just by walking out the door — shades of Luis Buñuel's El angel exterminador (Mexico, 1962) — and the film ends with the unexpected appearance of the ocean, via liberating tracking shots, not unlike other Latin American black and white "classics," Glauber Rocha's Deus e o Diabo na terra do sol (Black God, White Devil), from Brazil (1964) and the beginning of Mikhail Kalatazov's Soy Cuba (I Am Cuba), a Soviet/Cuban co-production (1962).
William Kwok's Yougou (Darkness Bride) also imagines a society that doesn't exist, one where people are married after they die, and presents a strange mixture of miserabilism and fantasy. Like Yu's film, Darkness Bride also has a consistent look, where low-key lit interiors are matched with cloudy and nighttime exteriors through a monochromatic color palette dominated by dirty, dark blood-red.
Two retrospectives were attached to the Hong Kong Panorama and one of them, the very firstHKIFF tribute to an art director, William Chang, was accompanied by a 72 page booklet in English and Chinese. As of April, the HKIFF has been operating as an independent non-profit organization, known as the Hong Kong International Festival Society, and their first activity was to publish three booklets commemorating three festival retrospectives; the others being on Ernst Lubitsch and Hiroshi Shimizu. Four of the 11 films in the Chang series starred Leslie Cheung and the screenings of these films also served as part of a timely memorial to the two great stars of Hong Kong popular culture who both tragically died in 2003, entitled "Enactment of Love: Remembering Leslie Cheung and Anita Mui." The festival coincided with the anniversary of Cheung's suicide and for a while the sidestreet next to the hotel where he plunged out of a window was filled with flowers. Many of his female fans from Japan had travelled to Hong Kong for the memorial, and, ritualistically, they attended the screenings. At the time I wasn't privy to this information, so, imagine my surprise when, at the screening of Stanley Kwan's Yan Zhi Kou (Rouge, 1988), near the beginning, where Anita Mui playing a courtesan in decadent old Shanghai was attracting Leslie Cheung's dandy with her seductive, graceful singing, a group of young women in the auditorium clap Cheung's entrance, and then clap again and swoon at his single verse. Both performers were at their very best operatic form here, so, I found it very disconcerting that a large proportion of the audience had bought tickets only to adore the male star. Perhaps it would have been better to delay the tribute to Anita Mui to 2005, given that the fanaticism surrounding the anniversary of Leslie Cheung's death bordered on necrophilia. I also attended the screening of Patrick Tam's rare Liehuo Qingchun (Nomad, 1982) in a faded (pinkish) widescreen print, and the Leslie Cheung fans were better behaved at this one. At the end of the film they all rose in unison and gave their idol a standing ovation.
Both opening night films were Chinese and directed by prominent female directors. I had great expectations for Li Shaohong's Lianai Zhong De Baober (Baober in Love) because I had admired to varying degrees all of the four features of hers that I'd seen before, especially Bloody Morning (1990) and Family Portrait (1992). Based on the earlier work, I expected a very controlled and detailed work of art, so, to my surprise, her new film, resplendent in widescreen cinemascope, shot out of the block at full speed with dazzling digitized special effects, and never let up. Hard to describe, Baober in Love is a kind of pessimistic, softcore Amélie Poulin on acid, or, alternatively, a very long commercial for China's ability to change, drastically! In any event, it is clearly a very interesting film, and I need to see it for a second time, but, I fear that Li, in attempting to connect with a younger, hipper Chinese audience (quite successfully, I believe), may just be showing off. On the other hand, I was pleasantly surprised by Ann Hui's much maligned Yu Guanyin (Jade Goddess of Mercy), which, for me, marks a return to the kind of dynamic, socially-engaged thrillers she was making in the early 1980s — The Story of Woo Viet (1981), The Boat People (1982) — when we were all in awe that a woman could direct cinematic action as well as, perhaps, even better than, any man! No doubt, Yu Guanyin was doomed from the very beginning, because in China, recently, there had been an extremely successful television series based on Hai Yan's book, which itself had been enormously popular. In the director's catalogue notes she claims to have mixed together elements which appeal to her, but, which shouldn't necessarily fit: "love story, family drama, police gunfights and suspense" as well as mixing a cast of "pop stars and serious actors." Perhaps not everything works, but Zhao Wei's performance as the female cop, the Yunnan rural locations and, of course, the "police gunfights" make up for the somewhat ragged narrative movement. (Note: Hui claims that she much preferred the initial 128 minute and second, 118 minute cut to the Chinese release version of 108 mins., in length. I confess that I'm not sure which version showed at the HKIFF: the running time was listed as 109 mins., but, it may have been longer.)
The biggest prize winner this year was Zhou Wen's Yun de Nanfang (South of the Clouds) which captured both the FIPRESCI award for Asian films and the Firebird Award for Young Cinema.** Almost everyone seemed to like this film, and, I much prefer it to his first feature, Seafood (see above). It was produced by Tian Zhuangzhuang, who also plays a clever, scheming police chief. Li Xuejian plays a hard working man who finally gets a chance to travel to the place of his dreams, Yunnan province. There is a recurring shot of Lugu Lake and a beautiful Mosuo, minority woman representing the exotic allure of the place, which the man never quite reaches. He is unfairly jailed after the police catch him in his hotel room with a prostitute, whom he is in the process of paying to leave him alone. By turns comic and sad, South of the Clouds is always a handsome work and maintains audience interest till the end. It surely benefitted from Tian's involvement. The winner of the Asian DV competition, which like the Firebird award had been introduced in the 2003 festival, was yet another work from Shanxi province, Ning Hao's Incense, this one being made in the Shanxi dialect. Not as interesting as the others, but clearly, Ulrich Gregor the jury head felt otherwise declaring that Incense won the Golden DV Award "for its social documentary qualities, its sensitivity, precision and quality of its images in telling the story of a monk pursuing his spiritual aim despite setbacks and resistance." A third new award had been added in 2003, a Humanitarian Award for Documentaries, and this was easily won by Rithy Panh's S21, The Khmer Rouge Killing Machine (Cambodia/France) as the unanimous choice of the three person jury. Panh's video had garnered a lot of attention at last year's Cannes festival for its imaginative and powerful bringing together of prison guards and inmates to revisit the site of barbarous torture in a work of remembrance. Yet another award was added this year, the SIGNIS presented by the World Catholic Association and it was the only one not to be won by an Asian film, going to the fine Since Otar Left directed by Julie Bertucelli (France) "for its serious and comic portrait of three generations of Tiblisi [Georgian] women."
Among the other Asian films in the various programs that I saw, I would single out Naomi Kawase's Shara soju (Shara) for special mention. I had only seen one of Kawase's previous films, Suzaku (1996), which won the Camera d'or for Best First feature Film at Cannes. Struck by the naturalism and beauty of this film (no doubt informed by her previous work in documentary), I have vainly tried to see her subsequent five features, none of which have shown up in Montreal. Shara doesn't disappoint. Kawase encouraged her professional actors to live in Nara, her hometown, before she shot the film there, and a number of local residents, including a woman who gave birth during the shooting, were integrated into the cast. The film has a strong anthropological feel to it, especially where a group of drummers continue to perform through the rain during a street festival, and the tracking camera (rarely used in Suzaku) becomes a dominant motif, following the key characters in accord with their movements; fast tracking boys running in alleyways, and leisurely tracking out on the street with a mother and daughter, shopping in their clogs. I would be remiss if I didn't briefly discuss one of the closing night films, Tsai Ming-liang's Bu San _(_Goodbye, Dragon Inn), from Taiwan, since it is the finest new Chinese-language film I've seen in the last 12 months or so. I was in the minority of Tsai's supporters to be a little disappointed in his previous effort, What Time Is It There? (2001), but, with his latest film he has reclaimed his right to be called the greatest exponent of "narrative space." Here the architectural space is that of a film theatre, its empty lobby, hallways and washrooms. I may be biased, but I have always loved the film-within-a-film, King Hu's Dragon Gate Inn (1966) which I first saw as a third or fourth generation dupe videotape of a German dubbed (but scope) version copied from a German television broadcast. On one level Tsai is lamenting the fact that nobody wants to see old films anymore—the crowd rapidly disperses during the screening leaving only two veteran actors, who have returned to view themselves on the screen, and just a couple of others. The other spectators who do remain wander out to the washrooms, helplessly looking for human contact, perhaps. Clearly, "alienation" is a theme here, and Goodbye, Dragon Inn may be the saddest film ever made "about film."
On the whole, this year's programmers, Freddie Wong and Jacob Wong did a great job of representing the best of Asian and World cinemas. Ever since the People's Republic of China started up an international film festival in Shanghai seven years ago, it has been difficult for theHKIFF to secure the best or most interesting "official" Chinese films, but otherwise there seem to be no restrictions, other than financial, on what they get. This year there was a great little six film series on "New Argentine Cinema" where I was able to see a couple of highly acclaimed works from 2001 that I've been unable to see elsewhere, La Ciénaga (The Swamp) directed by Lucrecia Martel and La Libertad (Freedom) by Lisandro Alonso, and a lovely first feature by Celina Murga, Ana y los otros (Ana and the Others, 2003). My only caveat, and this is something which has been apparent for a few years, is that the HKIFF seems reluctant to show new Asian genre films, and films which are really on the "edge." A late night series, "Midnight Heat," begun in 2002 shows a few films; 6 this year, including the very weird and creepy (but not overly violent) Gozu by the prolific Takashi Miike (Japan), and the hilarious, but extremely violent and strange sci-fi Save the Green Planet!, a first feature for South Korean Jang Jun-hwan. In fact, apart from a three film focus on Kim Ki-duk (another "dangerous" director whose work I find to be distastefully misogynous), there was very little to be seen from South Korea this year at the HKIFF, which, given that country's high profile on both creative and commercial fronts, is disappointing. No doubt, with Korea's own Pusan International Film Festival rapidly becoming one of the world's best and with Korean films flooding the Hong Kong market, the omission is understandable.
Again I should state that, for me, the best of the 28th HKIFF was to be found in the retrospectives mounted jointly by the festival and the HKFA. I appreciated the opportunity to see nine Cantonese melodramas of the 1950s and '60s with English sub titles at the archive in the "Novel, Drama, Melodrama" series of literary adaptations. Although a focus was placed on director Lee Sun-fung, with the corresponding launch of a book on his films, I found that, generally speaking, the quality of the acting on display, especially by Pak Yin, Hsia Moon and Ng Cho-fan, was more impressive than the quality of the directing, although Lee Tit's work in stressing the close confines of densely populated living quarters — In the Face of Demolition (1953) — Chor Yuen's determination to keep things moving in Winter Love (1968), and Lee Sun-fung's ability to sustain emotional engagement in It Was a Cold Winter Night (1955) were great achievements. In the Face of Demolition, by any standards is a great film, and is regarded as such within Chinese film circles. Closely related to the Shanghai-made, Mandarin-speaking Crows and Sparrows in its subject matter and realist treatment, and based on Mong Wan's novel, Poor Souls, Lee Tit's film nevertheless has a life of its own and is suffused with an optimistic humanism. The frame is always filled with people and the cheapness of the sets doesn't hurt the film's exposition at all—a disadvantage is turned into an advantage with back walls never too far from the camera, cramping the people: closer together and to the camera. In this way, the film is also reminiscent of the early Shanghai sound film, Crossroads, with a man and a woman, living in adjacent apartments being brought together by the camera tracking through the thin wall between them. It Was a Cold Winter Night, based on Bu Jin's novel, Cold Nights was, I thought, the best of the three films I saw directed by Lee Sun-fung, although, at a distance, the other two, Sunrise _(1953) based on Cao Yu's play, starring Mui Yee and _Anna (aka, "Broken Spring Dreams," 1955) based on Tolstoy's Anna Karenina, starring Pak Yin are both memorable, especially for their stirring central female performances. Unlike In the Face of Demolition, all three films are clearly situated in the melodrama genre, about which I must say that I am not an expert. Cold Nights features great performances by both Pak Yin as a tough minded "new woman," Shusheng and Ng Cho-fan as her weak husband, Wang Wenxuan whose spirits have been crushed by the Sino-Japanese war and who contracts tuberculosis. She takes up with her boss because she needs his financial support for her family. Wang dies and she visits his grave, and, at the end of the film, Shusheng finally reconciles with her horrible mother-in-law (played by Wong Man-lei: another extraordinary performance) and returns to the countryside with her. This action is a marker of the relative conservatism (and, perhaps, optimism) of the film over the novel, which, apparently, leaves Shusheng completely alone at the end. The many close-shots in the film coupled with the great performances lends the film a tremendous emotional power, which is heightened by the use of authentic Chinese music.
But I was most impressed with the astonishing retrospective to Hiroshi Shimizu, who emerges through the ten films I was able to see as having been virtually the equal of Ozu and Mizuguchi in the 1930s and 1940s, and who was, arguably the first real Japanese cinematic landscape artist, the world's first significant director of "road movies" and a pioneering, avant-garde, narrative filmmaker!! My hearty congratulations go out to Li Cheuk-to, Wong Ain-ling, Law Kar, Sam Ho, Jacob Wong, and all the other people who were involved in this year's retrospectives at the festival and the archive—surely the best in the world right now, in terms of giving access to its public, and in introducing locals and foreigners alike to unknown yet significant movements and individuals in film history. In the end, my only complaint is that I was denied entry to the closing reception, but when I announced this the next day at the temporary festival office, all the young volunteers there were SO apologetic. As always the office staff members were wonderful in their unfailing hospitality. Thank You, Hong Kong.
*I use the designation "program" to include feature films, which constitute the bulk of the programming, and groups of short films.
**It is unclear to me exactly what the rules are governing the prizes, but the eligible films are listed in the catalogue: 8 first or second features from all over the world for the Firebird and 15 Asian films in various sections (mostly first or second features) for the critics prize.