From Streaming to In-Person Screenings: The Year in Cinema, 2021 (and 100 years ago)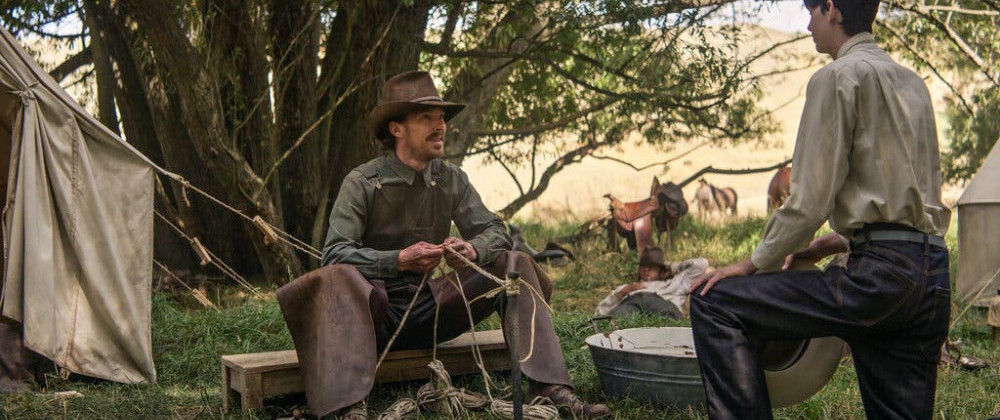 Until mid-December, when cinemas were shut down again in Montreal, because of the rapidly increasing numbers of COVID19 infections, mostly due to the highly contagious Omicron variant, we had been experiencing a much better "cinema" year than 2020. Film theatres had reopened in late February, with mandatory mask wearing and social distancing. Tickets could only be purchased online and depending on how cinema operators interpreted Quebec government regulations, the seating separations would vary. I was fine with Cinéma du Parc, which is where I attended my first 2021in-person screening of Andrei Konchalovsky's Dorogie tovarishchi (Dear Comrades, 2020), a complex view of the Novocherkassk massacre in 1962, which might well be his best ever film, showing a great deal of sympathy for a communist party worker, Lyudmila (played brilliantly by Julia Vysotskaya) who has no choice but to go against the Soviet authorities, when her daughter disappears. This was the time to catch up with Oscar-nominated films, including the devastating Quo Vadis Aïda? (dir., Jasmila Zbanic, 2020), which was Bosnia and Herzegovina's submission for "Best International Film," and which I saw in April, as well as the impressive Judas and the Black Messiah (dir., Shaka King), which I watched at the also safely distanced Cineplex Forum in March. In June, I was able to take advantage of Cinéma Moderne's great Dolby sound set-up to watch Sound of Metal (dir., Darius Marder, 2019), and in the same month I enjoyed John M. Chu's film version of Lin Manuel Miranda's musical stage play, In The Heights. Indeed, 2021 was a really good year for music on film, and (so far, for me), the best of the lot was the amazing documentary, Summer of Soul (… Or, When the Revolution Could Not Be Televised) (dir., Questlove), that gave us a sampling of the six week, 1969 Harlem Cultural Festival, which, in the shadow of Woodstock had been virtually forgotten, until archival footage re-emerged. Most memorably, performances by Mavis Staples, Nina Simone and Mahalia Jackson had been captured on film, and Summer of Soul also includes some remarkable interviews with spectators, who complain "what about us" so meaningfully then and now, in the wake of "Black Lives Matter."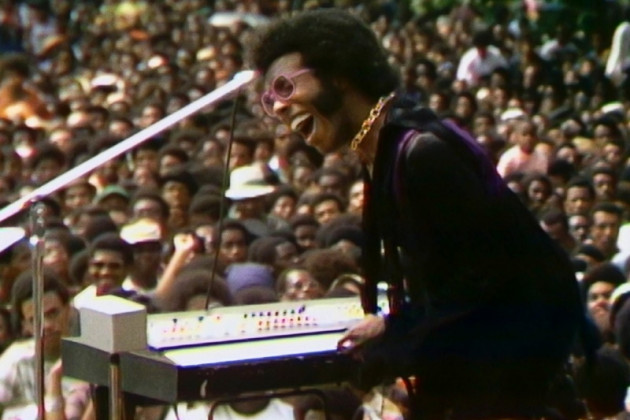 Summer of Soul
Among the other films I saw in cinemas in July was the strange, pandemic film, Hygène social, with Québecois director Denis Côté in attendance at Cinéma Moderne, where the beautiful natural landscapes in the background are (deliberately) more appealing than the foreground, distanced human characters. Also on my best-of-the-year list, and seen in July at Cineplex Forum is First Nations filmmaker, Tracey Deer's Bean (2020), looking back on her childhood experiences during the Oka crisis at Kanesatake, whose residents were defending their territorial borders against a golf course expansion. Beans had won the Canadian (film industry) Screen Award for Best Motion Picture (and Best First Feature) in May.
It was also in July that I streamed a film festival: the Cinema Ritrovato from Bologna, Italy. This was my negative film story of the year. In February I had booked my flights and hotel in Bologna, thinking that at the end of June, I would have received both of my Vaccine shots and that it would be safe to travel to Europe. When the dates were put back to the end of July, I had to change my flights, which, of course, cost me more money. I was scheduled to go through Heathrow in England with British Airways (BA), and unbeknownst to me and my travel agent, the Montreal – London flight was cancelled. A friend had told me that a friend of theirs had their flight at a similar time, out of Montreal to Heathrow, cancelled, and when I checked I discovered that all BA flights from both Vancouver and Montreal to London at the end of July had been cancelled. Naturally, my travel agent found me a flight out of Toronto and rebooked me through there in both directions. Because this change was enforced, I didn't have to pay an excess charge. But then, in June, I learned that the COVID19 situation had worsened in the UK and that if I continued with my travel plans, I would have to quarantine when I arrived in Italy, and so I had to cancel my trip, and forfeited almost all of the money I had paid to BA. Luckily, I only lost a booking charge on the hotel in Bologna. Mainly, I had wanted to attend the Ritrovato in order to watch all of the series, "Cento anni fa/A Hundred Years Ago: 1921," knowing that most of the films would be shown on 35mm prints, and doubting that any would be streamed. As it happened more than 2/3rds of the screenings of 1921-made films were shown via 35mm prints, and only one of the digital copies was included amongst the 29 titles that were available for streaming in Canada. [see below, "A Hundred Years Ago, 1921"] The vast majority of titles came from the sections devoted to documentary films (13 titles) and "Ritrovati e Restaurati/Recovered and Restored" (10).
I only watched four of the "Documents and Documentaries," all of them new works. The "Film Portrait," Lotte Eisner – Un lieu, nulle part (France), directed by Timon Kulmasis, was excellent, especially in revealing her working relationship with Henri Langlois, while the two short films directed by Bill Morrison, in the sub-section, "Films Reusing Other Films," were among the best new films I saw in 2021. The 12-minute Buried News, compiles four newsreels, part of the "Dawson Film Find," implying connections between "Black Lives Matter," now, and crimes against Black Americans between 1917 and 1920. It is also suggested that it was the rare, often unique examples of Canadian and U.S. cellulose nitrate 35mm newsreels that had been buried in the Dawson City swimming pool in 1929 that are the most important "finds." Let Me Come In (11 min.), like Morrison's first feature film, Decasia (2002), reworks a decaying nitrate print of a silent film (Lieberschölle, Pawns of Passion, 1928, Germany), which he calls a "rumination on love," while brilliantly adding operatic music composed by David Lang, played by a string trio and hauntingly sung by Angel Blue. [catalogue* p. 120] I watched all eight of the available "Recovered and Restored" selections of films that I had never seen before. These included the Enrico Caruso-starring silent film, My Cousin (U.S., 1918), one of two he made with Famous Players-Lasky (the other is lost), which Giuliana Muscio considers to have potentially raised the awareness of Americans to a higher class of Italian popular culture (and Italians in general).** Other silent selections included André Antoine's L'Arlésienne (France, 1922) and a four-part Pathé serial, Belphégor (France, 1926), set mainly in the Louvre, and partially filmed, there. The two films that most impressed though, in this section, were Kuhle Wampe Oder: Wem Gehört die Welt? (Germany, 1933) directed by Slatan Dudow from Bertold Brecht's play, and James Blue's Les oliviers de la justice (France, 1961), the only French film to have been shot during the Algerian War. In its innovative mixture of documentary and fiction and with the direct involvement of Brecht, Kuhle Wampe Oder was, for the late Peter von Bagh, the "culmination and swansong of German proletarian cinema." [catalogue*, p. 208] The main character of Les oliviers… is a settler, against the war, who owns a vineyard, which he wants to serve everyone, and who credits the local people with teaching him the values of "fairness." It is a complex, ambiguous work. It was also good to be able to see a surprisingly satirical Spanish film made during the most oppressive Franco era, Esa pareja feliz (That Happy Couple, 1953) co-directed by the country's leading cineastes, Juan Antonio Bardem and Luis García Berlanga.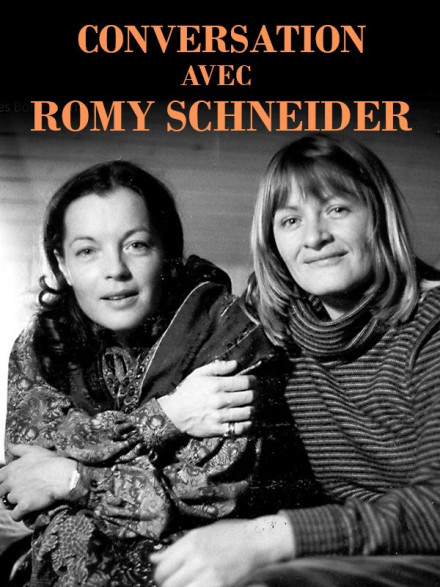 The catalogue's cover girl, Romy Schneider was represented by a 2017 documentary, Conversations avec Romy Scheider (France), directed by Patrick Jeudy, and featuring feminist journalist, Alice Schwarzer, including audio extracts of her revealing interview in December 1976. Only one film in the section, "Aldo Fabrizi: taken from the World too al dente" was available to be streamed in Canada, Tombolo, paradiso nero (Italy, 1947), directed by Giorgio Ferroni, which exposed the criminal activity around a U.S. army base in the Livorno pine forest after the war. The three remaining selections were excellent: a new ten-minute short by Alice Rohrwacher, Omelia Contadina (Italy/France, 2020), staged as a funeral for traditional, independent agriculture, against corporate monoculture, but one that is "full of life!" [catalogue*, p. 27], and two films directed by Wolfgang Staudte. For a long time, I had been wanting to see Staudte's Die Möder sind Unter Uns (The Murderers Are Among Us, Germany, 1946), the first fiction feature film made in Berlin under allied occupation, and it didn't disappoint. It focuses on the developing relationship between a Jewish, concentration camp survivor and a traumatized doctor who intends to kill his former Nazi captain, the man responsible for a massacre on Christmas Eve. Over the next few years, Staudte became the most prominent East German (German Democratic Republic, GDR) film director, and is recognized now as being an important director of left-political films, but his work in West Germany (the Federal Republic of Germany, FDR) is less-well known and the programmer, Olaf Müller, considers that the "man for whom being in dialogue with the masses was a duty, a privilege and an honour," could "be a greater filmmaker than he's commonly given credit for." [catalogue*, p. 141] A film I knew nothing about, Rose Bernd (FDR, 1957) is a case in point. Updated to a contemporary rural setting from a 1919 play written by Gerhart Hauptmann, Maria Schell plays the titular character as a proto-feminist farm girl who desperately (but, unsuccessfully) tries to resist sexual advances against her by both upper and lower classes of men.
Streaming opportunities continued beyond the dates of the in-person festival (July 20-27), until August 4th, while many extra interviews, conferences, "cinema lessons" and restoration presentations were put online, some of which remain accessible to visitors (on Youtube). The most interesting of these were the session on the Babylon set of D.W. Griffith's Intolerance (1916) by Jean-Pierre Berthomé, the "case study" of Sarah Maldoror's Sambizanga (Angola/France, 1972) with Annouchka de Andrade and Cecilia Cenciarelli, and "The Real Japan: The Documentaries of Iwanami Productions," with Alexander Jacoby, Johan Nordstrôm, Takuya Tsunoda, and Haden Guest, all of which are still available on You-tube. I was grateful that my friend Michael Campi alerted me to the fact that the oldest films in the series, Kyoshitsu no kodomotachi (Children of the Classroom, 1954) and E o kaku kodomotachi (Children who Draw, 1955), both directed by Hani Susumu, could be accessed apart from the festival (which hadn't included either in their online edition). Although not unique in world cinema – Canada's National Film Board (NFB) was making similar experiments – these medium-length, observational documentaries were remarkably new in Japan, with Children Who Draw winning the Kinema Jumpo award for Best Short Film, as well as winning similar awards at later Cannes and Venice International Film Festivals.
August saw the first of Montreal's major, international film festivals in 2021 (The Fantasia International Film Festival) to mount some in-person screenings at the Cinéma Impérial, and I took advantage of the opportunity to attend almost all of the Asian film screenings: six. The best of these were Daewoebi Gwonryeok-ui Tanseang (The Devil's Deal, [South] Korea Republic, dir., Lee Won-Tae), in its world premiere, and the anthology film Qi ren yue dui (Septet: The Story of Hong Kong, Ann Hui "Headmaster", Sammo Hung "Exercise", Ringo Lam "Astray", Patrick Tam "Tender is the Night", Johnnie To "Bonanza", Tsui Hark "Conversation in Depth", Yuen Woo-Ping "Homecoming", 2020). For someone who has enjoyed visiting Hong Kong often over the years, and who is currently horrified by how the government of the People's Republic of China has clamped down on anything resembling "democracy" in the territory, the under-appreciated Septet proved to be a very moving (yet uneven) tribute to Hong Kong and its 1980s "new wave," especially because Lam had recently died. The beautiful venue felt very safe, with social distancing and masking, although for the one non-Asian screening that I attended – an opening night event premiere of the Québécois Brain Freeze (dir., Julien Knafo) – the balcony felt too crowded and rowdy for me, and I took my leave, early. Many more Fantasia films could be streamed, and I purchased a few of these, including Subarashiki sekai (Under the Open Sky, Japan, 2020), directed by Nishikawa Miwa. Fantasia has been unusually supportive of female directors, but Nishikawa has never received the acclaim that she has deserved outside of her own country. I remember when her fifth feature film as a director, Dear Doctor (2009) was in competition at Montreal's World Film Festival, we all thought it would win a major award – it didn't – particularly because Nishikawa and other dignitaries from Japan were in attendance. However, Dear Doctor went on to win over 20 awards in Japan, including the most prestigious Kinema Jumpo award for Best Film, as well as the journal's Readers' Choice Award in 2010. Never known to be a "feminist," these two films by Nishikawa are most notable for being insightful portraits of men, with Yakusho Kôji (Shall We Dance), as a former yakuza, released from prison after 12 years as a convicted killer, searching for his birth mother in Under the Open Sky.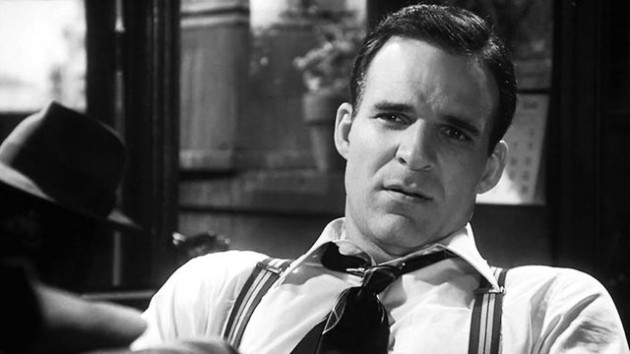 Dead Men Don't Wear Plaid
For the winter semester, all of us had to teach online at Concordia University, but in March, I promised the students in my Film Noir lecture course that I would try and schedule an in-person screening for them of Rob Reiner's Dead Men Don't Wear Plaid (1982) as a belated, comic conclusion. We own a gorgeous, 35mm, black-and-white print of the film, and on September 4th we effectively re-opened the Cinéma de Sève with an in-person screening in advance of a few of our fall courses being held there (including my Canadian Cinema Course). Because of the busy beginning of the fall term, I was unable to travel for some in-person Toronto International Film Festival (TIFF) screenings, which meant missing the screening of actual film prints in clearly the festival's best section, "Wavelengths." I baulked at the $20 per streaming price tag, but still invested in three "Wavelengths" features and a programme of experimental shorts that included three amazing films, which I regretted having to stream digitally and not see projected on a big screen together with an audience: Daïchi Saïto's Earthearthearth (Canada, 35mm, 30 min., colour), Peter Tscherkassky's Train Again (Austria, 35mm, 20 min. , black-and-white) and, Kim Minjung's Le-deu-pil-teo-ga Cheol-hoe-doeb-ni-da (The red filter is withdrawn, Korea Republic, 16mm?, 12 min., colour).
The beginning of October was by far-and-away the best time I have had since the pandemic began. I was able to visit Italy for the 40th edition of Le Giornate del Cinema Muto/Pordenone Silent Film Festival, which was arguably the best-organized such event I have ever attended. The journey to Venice, via Zurich on Swiss Air (and the return through Frankfurt on Lufthansa) was very safe, and the hospitality team that put on the festival, led by Max Mestroni did a fantastic job. All passes included evidence of double vaccinations, so that for each screening – socially-distanced seats for which had been booked well in advance – one only had to pass through a temperature measuring station and have the passport checked to enter the Verdi cinema. Fearing delays, the organizers scheduled only four screenings each day, and miraculously, for the first time I can ever remember, every screening started on time, or no more than five minutes late. I missed most of my silent film-loving friends who were unable to travel to Italy, but it was great to interact with some of the musicians, all of whom really got up for this opportunity to accompany the films with a live audience. The Pre-Opening event in Sacile featured the local Zerorchestra, and Academia Musicale Naonis, with Ricardo Pes (cello), playing contemporary/ electronic music composed by Teho Teardo for the 2009 digital restoration Maciste all'Inferno (Maciste in Hell, Italy, 1926), dir., Guido Brignone. The Saturday night opening film, Ernst Lubitsch's Lady Windermere's Fan (U.S., 1925) was accompanied by Montrealer Gabriel Thibaudeau (piano), Jennifer Langridge (cello), and Benedict Holland (violin), with Carl Davis conducting his own score. There were standing ovations for many performances, the most spectacular being that of the Pordenone-based, Orchestra San Marco, conducted by Günther A. Buchwald for the closing night world premiere of the newly restored Casanova (France, 1927, dir., Alexandre Volkoff).
I had seen the Lubitsch and Volkoff films on more than one occasion before, but it is always great to see films again in unique performances. Of the films that I saw for the first time, the most impressive were Aberglaube (Superstition, Germany, dir., Georg Jacoby, 1919), a 35mm print, with John Sweeney on piano, Cheongchun-eui Sipjaro (Crossroads of Youth, Korea, dir., Ahn Jong-hwa, 1934), with Daan van den Hurk on piano, Miss Lulu Bett (U.S., dir., William C. de Mille, 1921), on 35mm, with Maud Nelissen, piano [see 1921, below], Erotikon (Czechoslovakia, dir., Gustav Machatý, 1929), on 35mm, with musical accompaniment by the Orchestra of the Imaginary, Ljubliana, Slovenia, and Max, der Zirkuskönig (Max, King of the Circus, Austria, dir., Édouard-Émile Violet/Max Linder, 1924), with music by Neil Brand & Franck Bockius. Aberglaube was the oldest of six feature-length films and serials starring Ellen Richter, a Jewish actor and producer, whose prolific work (70 films) is little known, since it was hidden by the Nazi regime. In it, Richter plays a gypsy woman, Militza who is persecuted in every situation she encounters. The surviving version put together by the Eye Museum, Netherlands is missing approximately 1/3rd of its original length, but enough to appreciate, arguably Richter's best performance, and her best extant film. Jacoby's direction was at times really remarkable, e.g., in one sequence where Militza is lying on a couch after her rescue, the man who has "saved" her approaches menacingly, and a series of dissolves takes us back to her previous molesters, with exact graphic matches on the male figures, as if nothing has changed, and all these men had been potential rapists. The revelation of the year was Crossroads of Youth, the oldest surviving Korean feature. It provides for me a missing link with contemporary Korean cinema, being way ahead of its time in its dramatic scenes of emotional engagement through point-of-view editing and hand-held camera movements, culminating in the remarkable viscerality of youthful, male violence. Complex and ambiguous, and not a work of misogyny as some critics feel, Erotikon traces the seduction of a station-master's daughter (Ita Rina) on a stormy night and her efforts to overcome her status as a single mother; brilliantly directed by Machatý and shot by Václav Vích. More than a "great" film, Max Linder's long lost final film, Max, der Zirkuskönig is an example of an amazing work of restoration by Serge Bromberg and Lobster Films in Paris, from 11 different archival sources, which took almost 10 years to complete.
Although I had missed most of Montreal's next big film festival, the Festival du Nouveau Cinéma, on my return from Italy, I attended three in-person screenings, all at the Cinéma du Musée, one of them being for the great new reflexive digital film by Hong Sang-soo, Introduction (Korea Republic), which is so much better than the other Hong film that I also saw, and which many critics admire, Dangsin-eolgul-apeseo (In Front of Your Face). The last two-and-a-half months of the year is usually the busiest time for my cinema going, and this year was no exception. I was really impressed with Mia Hansen-Løve's "europudding" Bergman Island (France/Belgium/Germany/Sweden/Mexico), which I saw in general release at Cinéma du Parc, in October, and which cleverly reverses the style and mood of Ingmar Bergman's films shot on Fårö Island, from murky black-and-white to bright colour, and from pessimism to guarded optimism. In November, I was very pleased to be able to watch a programme of 16mm films at La Lumière Collective with director Jodie Mack in attendance, including three shorts I hadn't seen before: Posthaste Perennial Pattern (2010), Wasteland No. 1: Ardent, Verdant (2017), Hoarders Without Borders (2018). Also in November, the Cinemania festival of Francophone films was hit by a partial collapse of the north wall of Cinéma Impérial, but they were able to reschedule most of their screenings, and I really appreciated the French film, Bonne mère directed by Hafsia Hertzi, of North African heritage, focusing on the working life of an immigrant housekeeper (Halima Benhamed), and Lingui: Les liens sacrés (Lingui: The Sacred Bonds), directed by Chadian, Mahamat-Saleh Haroun, (France/Germany/Belgium/Chad). Both films are examples of diversity at work, with Bonne mère dealing with problems of racial discrimination and classism in France against Maghreb people and their descendants, and with Lingui, although directed by a man, approaching a mother-daughter problem within Islam in West Africa.
A new development in film exhibition this year was the formation of Cinéma Public, an offshoot of the excellent Cinéma Moderne. They are hoping to build or occupy a permanent theatre site, but in the meantime have been mounting screenings at the Casa d'Italia, which is where I saw one of Tsai Ming-liang's best films, Rizi (Days, Taiwan/France, 2020), as always starring Tsai's muse, Lee Kang-sheng, with virtually no dialogue, and with the deliberate exclusion of sub-titles. The Rencontres Internationales du Documentaire de Montréal (RIDM) was another hybrid film festival this year, wherein they managed to show all of the competition films, live. I saw very few entries this year, but amongst them was a great pandemic film, A River Runs, Turns, Erases, Replaces (U.S.), directed by Zhu Shengze, who had won the top prize at RIDM on her previous two visits. The film shows long shot views of Wuhan, taken when Zhu was able to finally revisit her hometown, accompanied by readings of letters to family and friends written by people who had lost loved-ones during the pandemic, providing a remarkable dialectic of distance – through long take images – and emotional engagement – the letters. December is the time for Oscar-worthy films to be released, and after seeing one of these on Netflix, Jane Campion's The Power of the Dog (New Zealand/Australia/UK/Canada), I decided that I must see it on a big screen (at Cinéma Moderne), in order to look for potential dog shadows in the hilly landscapes. Arguably Campion's finest feature film, The Power of the Dog is surely the English language, fiction feature film of the year. Two other notable events in Montreal before the cinemas were closed again were both staged at La Cinémathèque Québecoise: a tribute to Shahin Parhami who had died earlier in the year, including a rare screening of his feature-length documentary on diasporic Iranian music, Jabaroot (2003) on 27 November, and a complete retrospective of New Brunswick-born Louise Bourke's short films, with her in attendance. I was able to go to the first of two evening screenings of "No Place Like Home," ten experimental shorts on various formats – 16mm, 35mm & video – and all credit to the projectionists for rapidly managing the numerous changeovers (8 December).***
Over the course of the year, I was able to visit a cinema on 109 occasions (including 31 in Pordenone), and, in total – cinemas, DVDs and BluRay discs, cable television and streaming – I have calculated that I watched close to 400 feature films that I had never seen before in 2021. So, in this respect (and almost this respect, alone), 2021 was an OK year for film.
A Hundred Years Ago: 1921
Inspired by David Bordwell and Kristin Thompson's annual reports on cinema from 90 years ago that began in 2007 (with "1917") (http://www.davidbordwell.net/blog/2007/12/28/happy-birthday-classical-cinema/), I decided a few years back that providing a best-films list might be more interesting and useful (and more accurate) than compiling a best films list of the preceding year. We can never see everything, and retrospective judgements are invariably better. Unfortunately, because I was unable to visit Bologna, and only one of their 1921 selections was included for online subscribers, I am less sure of my choices this time around. (This film was a 30-minute documentary on the 17th Congress of the Italian Socialist Party in January, 1921, Uomini e voci del Congresso Socialista di Livorno, which was heavily laden with title cards.) Also, Thompson's "the ten best films of … 1921" (http://www.davidbordwell.net/blog/2011/12/29/the-ten-best-films-of-1921/) was really well reasoned and provided a detailed account, and so I have decided to basically just provide a list of 12 films this year (one for each month), with brief annotations.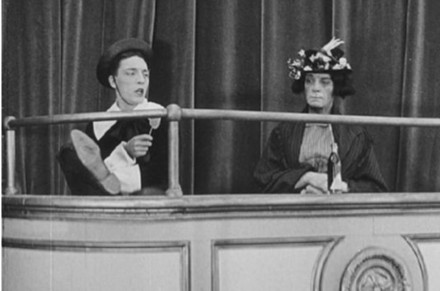 Playhouse
The film of the year was surely Charles Chaplin's first feature film, The Kid, in which the actor/director generously allowed his child co-star, Jackie Coogan, to steal some scenes. It has not dated at all. The first half of the decade was a really key period for U.S. silent comedy, where sophisticated sight gags were beginning to replace crude slapstick, and 1921 was a great year for Buster Keaton shorts, six of them all together. Haunted House was released in February and The Goat was released in May. They are both very good films, and The Boat is probably the funniest of the 1921 Keatons, but I am going with The Playhouse, which was released in October, and which, with its brilliant sight gags, e.g. a mirror shot, which we understand, but Keaton, the actor, doesn't, and with the complex, in camera special effect of nine Busters on stage, which was done by masking and hand-cranking the camera at exactly the same speed back and forth nine times. Harold Lloyd was also prolific, with five films, all of which I've seen (but nothing compared to 1919, when IMDb has him appearing in 40 films). My clear choice is for Never Weaken (dir., Fred C. Newmeyer), the actor's final short film, and his second film to use height for thrill effects – the first was High and Dizzy (dir., Hal Roach, 1920). Attempting suicide, Lloyd's glasses character is carried outside on a beam, and initially he believes he is dead – visually represented by a shot of light bulb exploding (he thinks he shot himself) then one of a violinist, playing in an adjacent apartment, and another shot of a neighbouring angel statue, all of which cleverly substitute for the absence of sound; more sight gag comedy, because we know that he is not dead.
As is mostly the case for the silent era, when I saw so many American films as a student (and returning visitor) in New York City and at Cinefest in Syracuse, NY, I have seen many more 1921 films made in the U.S. than anywhere else. Thompson included two Keatons (as one selection) and The Kid along with Rex Ingram's The Four Horsemen of the Apocalypse, best known for Rudolph Valentino's Gaucho (and, inaccurate) tango dancing, along with Lois Weber's The Blot and William C. de Mille's Miss Lulu Bett. I would certainly include Ms. Weber's film as a "runner-up" for its proto-feminist portrayal of a female librarian (Claire Windsor), whose character is serious, strong, subdued and asexual. I would also include a film not mentioned by Thompson as a "runner-up," Henry King's Tol'able David, filmed mostly on location in rural Virginia by Henry Cronjager, including a number of traveling shots with David (Richard Bathelmas) driving a horse-drawn "hack" (delivering mail), to become a hero by fighting his distant, criminal cousins. It is a fine example of the developing "Classical" Hollywood editing style, but, Miss Lulu Bett is even better, and my choice for the top-10. William's younger brother, Cecil B. de Mille is much more celebrated, but, in my view, Cecil's career had peaked in the mid- to late-teens (The Cheat, 1915, The Whispering Chorus, 1918) after which his predilection for melodrama became more excessive, and he successively won audiences over by making religious epics (e.g., The Ten Commandments, 1923), and by titillating them and then punishing the offenders (e.g., Madam Satan, 1930). During the Pordenone festival I saw one 1921 film by each brother: Cecil's wild and crazy Fool's Paradise where a man who is madly in love with a dancer, is blinded and believes she marries him, only to later discover in (an orientalist) Thailand that the woman who had inadvertently caused his now-cured affliction had taken the dancer's place and sustained him; and William's relatively "realist" middle-class drama, Miss Lulu Bett. The titular character (Lois Wilson), who is portrayed as a woman who will almost certainly remain a spinster, works as her sister's family housemaid and cook. She is tricked into marrying the husband, Neil Cornish's (Theodore Roberts) brother, Ninian. As a Justice of the Peace, Cornish is able approve an annulment of the mis-conceived union, that he had insisted on in the first place, because Ninian had inadvertently committed bigamy – he thought he was divorced. Back working in servitude, Lulu attracts the attentions of the local school's headmaster who understands the unfairness of her situation and also sees in her many other talents apart from her culinary expertise. They marry and she becomes a teacher. Written by Clara Beranger, based on the novel by the first woman to win the Pultizer Prize for Drama (in 1921), Zona Gale an activist, Miss Lulu Bett was shown in the section entitled, "The Soul of the Photoplay": Women Screenwriters of American Silent Film.
When it comes to drama, the German, Swedish and Danish cinemas led the way in 1921. Top of my European list must go to Mauritz Stiller's Johan (Svensk Filmindustri, Sweden), which I had seen initially in Sacile, during the 18th Giornate in 1999 and for a second time at the Cinémathèque Québécoise in 2002, both times via a 35mm print. Johan contains some of the finest action scenes in all of silent cinema, on river rapids: scenes of logging and rescue. Based on a Finnish novel, Juha by Juhani Aho – Stiller was born in Helsinki – the film deals with a romantic triangle in which the titular hero (Mathias Taube) surprisingly loses his Marit (Jenny Hasselqvist) to a stranger (Urho Sumersalmi) for a while. The exterior and interior cinematography by Henrik Jænzon, augmented by Gustav Boge's 2nd unit work and Axel Esbensen's interior designs combined with Stiller's direction and the realistic characterization and acting combine to make Johan a great film. Unfortunately, this film is no longer available on disc – it was only ever part of a double DVD featuring Aki Kaurismaki's 1999 remake, Juha. Much better known, and available on BluRay from Criterion is Victor Sjöström's Körkalen (The Phantom Carriage, Svensk Filmindiustri, Sweden), which as a contemporary, urban-set tale of alcoholism, and death, is very different from most of Sjöström's rural (and historical) folk tales and sagas. Based on the novel of the same name by Nobel laureate Selma Lagerlöf, Körkalen is also a tribute to the Salvation Army, members of which appeared in many Scandinavian silent films. It is most remarkable though for Sjöström's leading performance as the doomed David Holm, Julius Jænzen's lighting, and the film's special effects – double exposures, and dissolving super-impositions – to represent ghosts and Death's "phantom carriage." Again, Axel Esbensen's (uncredited) art direction (along with Alexander Bakó, also uncredited) is notable. My third Scandinavian choice, as a "runner-up" is of Carl C. Dreyer's, Blade of Satan's bog (Leaves from Satan's Book, Nordisk, Denmark), a four- part, linked anthology tale, beginning with the temptation of Judas, followed by two successful temptations during the Spanish Inquisition and the French Revolution, and the unsuccessful temptation of a Finnish woman during the Russo-Finnish war of 1918. It was inspired by the episodic structure of D.W. Griffith's Intolerance (1916). Not exactly my kind of thing, with a heavily made-up Satan (Helge Nissen), and its anti-Communism, the final episode is the most impressive with the woman refusing Ivan Satan's request for her to send the wrong message to the Finnish "Whites." This part is closest to Griffith in style with a great deal of cross-cutting, and a chase-to-the rescue conclusion.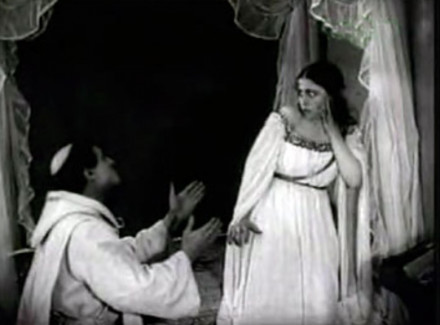 Blade of Satan's bog
Surprisingly perhaps, my top German selection for 1921 is a Modernist experimental short, Hans Richter's Rhythmus 21, which brilliantly constructs a dialectic of two- and three-dimensional space. Shot frame-by-frame on an animation stand, and with access to only back-and-white (and shades of grey) images, Richter was able to create a sense of moving in depth by changing the size of 2-D circular, square and triangular shapes (or moving the camera in between frames; Scale: larger is closer), and creating a sense of foreground and background by overlapping these figures, with the one closest to the camera seemingly in the foreground (Edge phenomenon). A white square on a black background looks like a window, while a white background looks like an infinite outdoor space when grey or black figures are placed on it (Figure in Ground). One of the first great reflexive films ever made, Rhythmus 21 encourages us to think about how a flat surface of the film being made, its cellulose print and the image cast onto a screen, can be transformed into three dimensions, while we can look both globally at the gestalt design of the whole frame, and look into the frame, focally, at one thing in it.
Since it received a press screening at the end of December 2020, I included Murnau's great Der Gang in die Nacht (Journey Into the Night, aka "The Dark Road") in my best-of 1920 last year. However Fritz Lang's Der Müde Tod (Destiny) certainly merits inclusion on my list. Like The Phantom Carriage and … Satan's Book, Destiny, mixes realism and fantasy, and like the former film, it features a "grim reaper," while like Dreyer's film, it is an anthology of stories, in this case, three, but with a framing story set in small town, contemporary Germany. A young woman (Lil Dagover), when realizing her lover (Walter Janssen) has died pleads with Death (Bernhard Goetzke) to bring him back. She is given three chances to do this by having a woman (always played by Dagover) saving the soul of her lover (always Janssen) in three different settings: a middle eastern city during Ramadan; Venice during carnival; magic tricks on a farm during the Chinese Empire. After failing all three, she is allowed one more test, which she also fails. One of Lang's darkest films, it is also the one that most ideally represents his approach to "fate." Destiny is decidedly "orientalist" at times, and hence dated in its themes and subject matter, and this applies even more to a fascinating two-part serial, Das Indische Grabmal (The Indian Tomb), directed by Joe May, and with a screenplay written by Lang from his wife, Thea von Harbou's novel. (It was remade by Lang when he returned to his home country in the late-1950s). I am including it as a superior, if dated "runner-up," let's say the 11th placed film. Setting the pattern for the exotic and fantastic nature of the work, part one begins with a prologue, set in Bengal, where the Yoghi, Ramidan (or Rami, aka "Ram," played by Goetzke) is awakened from apparent death. He was removed from a hole, sitting in a crouched position, under a cover of branches and earth, and then revived in a very deep cave. the "temple of the four-armed goddess." He is sent to Europe on a necessary task by his retriever, the Maharajah (Conrad Veidt), and the magic of cinema – stop motion, dissolves, and superimpositions – imports the magic of the Yoghi to an otherwise realist setting. I first saw both parts at Pordenone XV in 1996, and I was impressed by the richness of the colour tinted and toned prints, in particular.
1921 marks the beginning of the French narrative avant-garde or "impressionist" film movement, particularly with Marcel L'Herbier's El Dorado, and one of the movement's practitioners, Louis Delluc, who began writing film criticism at the end of World War I made what is arguably his finest film that year, *Fièvre*. Delluc's films have not been easy to see, but I caught Fièvre initially entitled La Boue ("Muck") from his own 1918 short story Tulip's Bar, in Pordenone, 2017. With panoramic, documentary views, the setting is established as being Marseille. The proprietor of a bar (Gaston Modot) and his wife (Ève Francis) are waiting for the sailors to arrive, and when they do, he whistles outside to notify the women of the night. Mostly filmed on one set representing the sordid, portside bar, Delluc avoided using titles except where necessary in Fièvre – to provide introductions and to communicate important conversations, some of which were visualized in pink, red, purple and blue flashback shots – while relying on his expressive actors and the cinematography (Alphonse Gibory and Georges Lucas) to show the interactions of men and women drinking and carousing together, during one night. I suspect that this medium-length (45 min., approx.) masterpiece may well have influenced Joseph von Sternberg's Docks of New York (U.S., 1928), and other films that followed. It is available to be seen in a fine coloured version, with an evocative, improvised accordion score by Daniel Colin via the Cinémathéque Française "Henri" site Fièvre (https://www.cinematheque.fr/henri/film/48026-fievre-louis-delluc-1921/) was between the new "impressionist" and the post-WWI tendency of "realism" in French cinema, but La terre (The Land), directed by André Antoine is a film which mostly continues the latter tendency, in what Richard Abel considers to be a sub-genre of "peasant films," but which can also be imagined to be partially "impressionist" in capturing "the verities of nature en plein air."**** Shot by René Guychard and René Gaveau in the rich agricultural plains of Beauce in mostly natural light with Antoine's compositions being reminiscent of Millet's paintings, La terre's conclusion is depressing, where the landowner triumphs and Père Fuan (Armand Bour), whose children have mostly stolen from him, is left alone to die in a field which once was his. 1921 was the beginning of a great period in French film production which lasted all through the silent era and the 1930s.
The final, 12th position on my list is going to The Hound of the Baskervilles (Stoll Pictures, UK), directed by Maurice Elvey, based on the 1902 Sherlock Holmes novel written by Arthur Conan Doyle. Elvey was the most prolific British-born film director of all time. IMDb recognize 195 films directed by him from 1913 to 1957, including 86 silent features and 45 shorts (while the BFI have him making fewer silent films, 124, with no division into shorts and features). … Baskervilles was his 50th feature (IMDb; his 63rd film for the BFI), and few of his earlier films have survived, although the rediscovery of The Life Story of Lloyd George (1918) by the Welsh Film and Television Archive in 1994, led British film historians to more favourable evaluate Elvey's work. It wasn't until the transition to sound that enabled the Detective film genre to flourish, and the lack of sound certainly hampers … Baskervilles, although much of the location shooting on the moors, complete with stone walls and columns looks authentic, even at night with a swarm of fireflies seen within a light beam between the characters and the camera. And, the "hound" looks like an especially vicious Rotweiler, complete with luminous paint around its head to highlight scars. More authentically based on the novel than many other versions – Wikipedia list 29 film and television versions – there is much more emphasis on Dr. Watson (Hubert Willis) and Sir Henry Baskerville (Rex McDougall) than on Holmes (Ellie Norwood). Before … Baskervilles Elvey had directed a series of 15 Holmes short films for Stoll Pictures, all of which starred Norwood and Willis, and 30 more Norwood/Holmes shorts were made by Stoll after this (not directed by Elvey). Apparently, Doyle admired Norwood's portrayals, although movie audiences took much more readily to Basil Rathbone's Holmes in 14 Hollywood features made between 1939 and 1946. I saw Elvey's The Hound of the Baskervilles only once in Pordenone, on a 35mm print in October, 1997. As far as I know it cannot be seen online or on disc, but a couple of the shorts can be found on YouTube.
To conclude, I will give special mentions to the first Norwegian film that I remember seeing, in 1980, and the early, experimental animation work of the Fleisher Brothers. I projected a 16mm print of Markens Grøde (The Growth of the Soil), directed by Danish actor/director Gunnar Sommerfeldt, for Bill Everson's Scandinavian film course at New York University. It was based on the Knut Hamson novel that had won him the Nobel prize for Literature, and the Everson print that we saw, which was probably a copy of the U.S. release version (1929), that had been cut to reduce the number of characters to Isak (Amund Rydland), who is the first man to settle the wintry wilderness, his hare-lipped lover, Inger (Karen Puolsen) and her meddling distant relative Oline (Ragna Wettergreen). Already impressive for its snowy landscape shots (George Schnéevoigt), where everyone gets around on skis, a more complete copy of The Growth of the Soil was found in the Nederlands Filmmuseum in 1991, and a combined version was shown at the XVII Giornate in Sacile, 1999. The screening was accompanied by the Camerata Strumentale, playing an original score composed in 1921 by Leif Fritjof Halvorsen, conducted by Tore Martinsen. In my notes written after this screening, I said that the U.S. release version is actually more coherent than this (still incomplete) 84 min., @ 21 frames per second, 35mm print, where the truncated lives of other family members and neighboring farmers are included.
Max and Dave Fleisher began their remarkable "Out of the Inkwell" series of cartoon shorts in 1918, mixing live action and frame-by-frame animation, but I am choosing 1921 as a transitional year, when they started their own studio after working for Goldwyn Pictures at the Bray Studio. Max had invented the Rotoscope, where he traced over live action footage of Dave, dressed as a clown (who would later be known as "Koko"). I am also choosing to mention the Fleisher Brothers here, because in retrospect 1921 does seem to have been be a landmark year for cinematographic special effects!
References:
*Elena Correra and Nina Fortuna, eds., Il Cinema Ritrovato, XXXV editione; Bologna 20–27 luglio, 2021, catalogue (Bologna, Italy: Cineteca di Bologna, 2021).
**Personal conversation with Giuliana Musco in Pordenone, Italy, 7 October, 2021.
***See "Commemorating the Life and Art of Shahin Parhami," Offscreen, Vol. 25, nos. 11–12 (November–December 2021), https://offscreen.com/issues/view/volume-25-issue-11 see also, "Louise Bourque, 08/12/2021," Visions, https://visionsmtl.com/2021/louise-bourque/
****Richard Abel, "Antoine cineaste e il realism francese/André Antoine and French Realism," in Le Giornate del Cinema Muto 2005, 24th Pordenone Silent Film Festival, 7–16 Ottobre 2005, Sacile/Pordenone, catalogue, ed, Catherine A. Surowiec (Pordenone, Italy: Le Giornate del Cinema Muto, 2005), p. 70.