FNC 2019: A Preview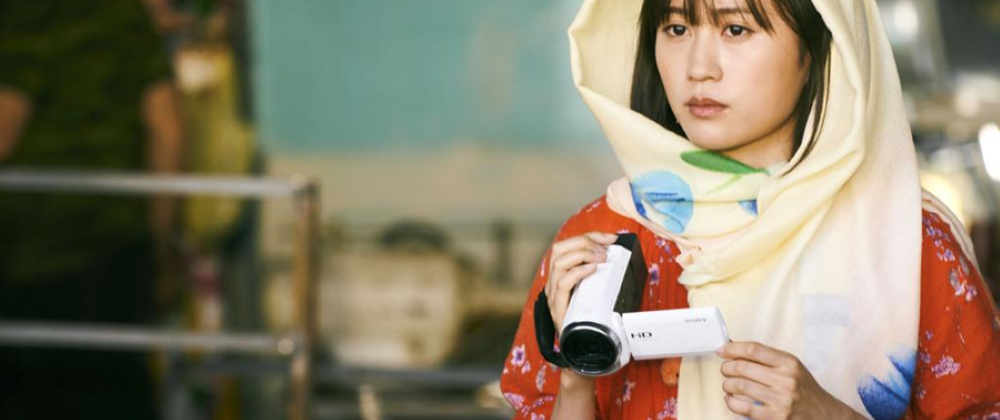 The Festival du Nouveau Cinema is almost upon us, ready to fill the screens of our fair city with another program of the best in world cinema, mixing premiering local fare, judicious culls from major film festivals and daring experimental work. Offscreen, ever the helpful companion, once again makes it its mission to help the Montréal cinephile and so offers unto you this humble preview, highlighting films of note, noting possible gems from past favourites and helping to cut to the heart of another busy two weeks of cinema.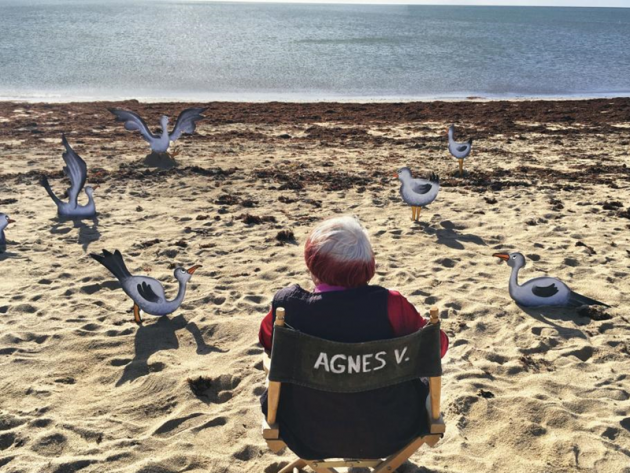 Agnes Varda, FNC regular
From its Les incontournables section, FNC brings out the big guns, offering favourites from the croisette like Pain and Glory, reportedly Almodovar's most personal film in years, diving into the fanciful Spaniard's brain through its story of a film director in a creative rut, for which Antonio Banderas won top honours at Cannes. Also exciting is Bertrand Bonello's Zombi Child a strange brew mixing the stories of an Haitian survivor of a Voodoo curse and French teenagers at an elite school. Bonello wowed with his last film, Nocturama, so expectations are high for another strong pop statement with his unmistakable sense of rhythm and editing. The indefatigable Ken Loach is back after winning the Palme with Sorry We Missed You, his sobering grounds-level look at the gig economy and its strain on a British family. Loach has made a career out of his undying solidarity with the world's working class, and this looks to be another fine addition to the pantheon. More bittersweet is a final adieu from Cinema's reigning matriarch Agnès Varda, whose final film, Varda par Agnès, a cobbling of a series of lectures she gave is a gentle, inquisitive and playful look back at an extraordinary oeuvre, a fitting farewell for a Grande Dame.
More transgressive are a quartet of films pushing at the permeability of modern cinema. Werner Herzog surprised at Cannes with his docu-fiction hybrid Family Romance LLC about the Japanese company that allows you to rent family members, building a beguiling portrait of the man at the center of the operation out of scenes living at the edge of fiction. From Berlin, we have the Golden Bear winning Synonyms about a young Israeli moving to Paris in the hopes of forsaking his mother tongue and his country by learning French. Nadav Lapid had previously been at the fest for the mordant and destabilizing The Kindergarten Teacher, his new one an all-out attack on Israeli manhood and identity looks to push the envelope even further. Japanese master Kiyoshi Kurosawa is back with another entry in his unofficial Maeda Atsuko in strange lands series of films, with the ex-idol playing a TV producer in Uzbekistan going through an existential crisis in To the Ends of the World. Kurosawa is one of those filmmakers who could only film empty rooms and we would still follow, so expectations are high for anything new from him. Last but not least, Atlantics from Mati Diop, the first film from a black woman to compete at Cannes, melds ghosts and spirits to a portrait of those left behind by the migrant crisis. Word from Cannes, where it won the Grand Prix, was strong, praising its oneiric beauty and sense of place, it will no doubt find an appreciative public here too.
Let's mention in passing a few more names to whet the appetite; Terrence Malick, Roy Andersson, Costa Gavras, Bruno Dumont, the Dardenne brothers, Jessica Hausner and Noah Baumbach all have new works playing the fest. I did say this section was stacked.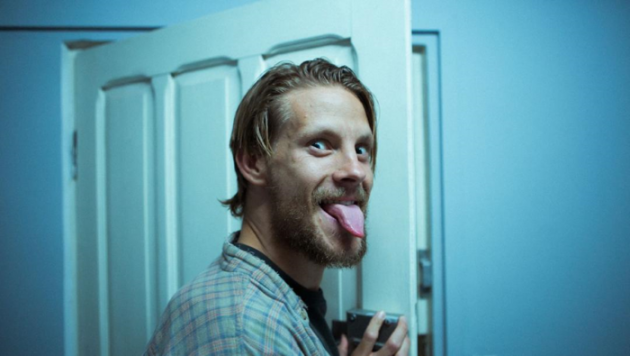 Bird Talk
Temps 0, FNC's genre sidebar, returns with a strong lineup mixing classics, oddities and singular takes on established genres. For those hungry, Diner from Mika Ninagawa, whom we'd last seen with the baroque Helter Skelter, takes food porn to a whole other level in her typical bloody kawai visual style. Bird Talk, from Xawery Zulawski, adapting a script from his father Andrej Zulawski, looks to make a family tradition out of the latter's anarchic film style in this pulsating look at modern Poland. More subdued but no less reaching for the sublime is Children of the Sea hailing from legendary Animation Studio 4c and based on Daisuke Igarashi's cult manga. This ecological fable mixing wild children, chosen girls and cosmic prophesies promises sumptuous visuals and a timely message from our mother earth. Unofficial mascot of the section Quentin Dupieux also returns with a new madcap deconstruction of filmmaking and cool jackets in Le Daim. An intriguing proposition is The Whistlers from Corneliu Porumboiu, the playful deconstructor of Romanian cinema, who after last year's deadpan Infinite Football, flexes his muscle in the police procedural genre. Finally, the pitch of the fest, Yves, about a rapping refrigerator. Need I say more?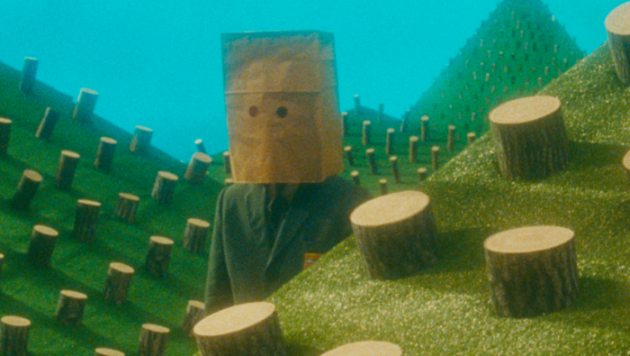 The 20th Century
Closer to home, Montréal-based Andrew Rankin's Canadian history freakout The Twentieth Century seeks to pierce the Canadian subconscious with a fractured reverie centering on prime minister McKenzie King. Positive word of mouth from TIFF announces a strong Guy Maddin influence in the film's canadiana and go-for-broke visuals, making this one of the more tantalizing tickets of the festival. Also playing is Canada's choice for the Oscar's, Sophie Deraspe's Antigone, a timely rereading of the Antigone myth for our era of immigration that won Best Canadian film at TIFF.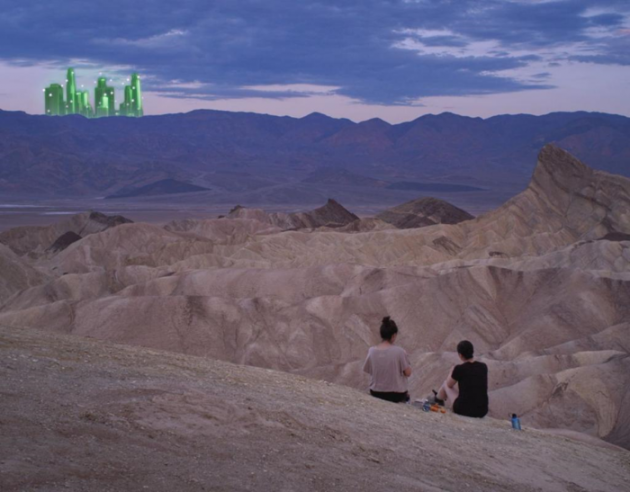 New films from promising young Canadian directors working in the low-budget realm will also enliven the fest. Kazik Radwanski, he of claustrophobic portraits of male mediocrity (Tower, How Heavy This Hammer) brings us Anne at 13000 ft., an up-close look at a volatile young woman. Ryan McKenna last seen in La Belle Province with Sabali, returns to his native Winnipeg with Cranks, a title that says it all. Lastly, Sophie Bédard-Marcotte, whose DIY charmer, Claire l'hiver, injected a bit of fun into the Québec cinema two years ago, is back with L. A. Tea Time about a road trip to meet Miranda July. Expect female awkwardness, charmingly ramshackle visuals and a hefty dose of fun. First nation voices will also have their place at the festival with Blood Quantum from Jeff Barnaby (Rhymes for Young Ghouls) a rare piece of native horror, ready to give us genre thrills with social issues. The Body Remembers When the World Broke Open takes a more traditional approach in its tale of female solidarity against domestic violence, but digs deep into its characters and their inner lives. Godfather of first nations' cinema, Zacharias Kunuk will also present a film One Day in the Life of Noah Piugattuk, an outdoor chamber piece set in 1961, focusing on a discussion between a Canadian government official and the titular character about resettling his tribe off the ice. Kunuk has borrowed from the Western genre in his last few films, and this seems to be his end of an era piece, here reduced to the bare essentials of two men talking it out. Finally, enfant terrible of Québécois cinema André Forcier brings us a new film strong on environmental themes that is sure to be another shock to the system of Québec cinema with Les fleurs oubliées.
Adoration
The competitive sections and the Panorama are the places to discover new talent and check up on up-and-comers. This year proposes new films from favourites of year's past. Kantemir Balagov had impressed with his first film, Closeness, two years ago and he's back, after a stop in Cannes, with Beanpole about two women facing tragedy during the Leningrad siege. His first film marked him as a tragedian in the vein of Great Russian literature with a particular interest in faces and bodies and this new one seems like a step up in terms of budget and ambition. Iceland offers us two films; Echo from Runar Runarsson (Sparrows and previous Louve d'or winner Volcano, both delicate portraits full of empathy), a film in 56 vignettes about modern life and A White Day from Hlynur Palmason (Winter Brothers) which continues the director's exploration of his country's austere beauty and the lonely men that inhabit it. Belgian genre stylist Fabrice du Welz last seen here with the intense Alleluia, returns to love and madness in Adoration about two teenagers, one schizophrenic, in love and on the run. Du Welz has a proven track record with similar material, for which his jittery, nervy style is uniquely suited. Come prepared.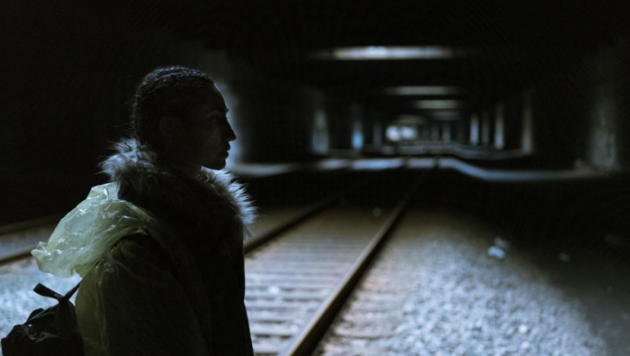 Temblores
Ixcanul director Jayro Bustamante trains his gaze on the crisis between a married gay man and his heavily catholic millieu in Temblores, a film which seems to further Bustamante's neo-realist credentials. 6th generation Chinese director Wang Xiaoshuai brings us the family epic So Long, My Son, spread out over four decades and bolstered by strong performances, it might be the tearjerker of the fest. From Peru comes Cancion Sin Nombre (Melanie Leon) based on a true story of first nation women robbed of their children at birth told in limpid black-and-white, with the urgency and dramatic heft such a somber subject demands. From Feral (Andie Wonder), we get strong Safdie brothers vibes (always a good thing) in its story of an hustling girl preparing to survive a blizzard in New York City. And finally, a few films that racked up prizes at other festival which will merit our attention, the animated I lost my body (Jérémi Clapin) won Un Certain Regard, the gender-bending guerrilla movie Monos (Alejandro Landes) was recognized at Sundance and the Macedonian feminist questioning of tradition God Exists, Her Name is Petrunya (Teona Strugar Mitevska) was awarded in Berlin.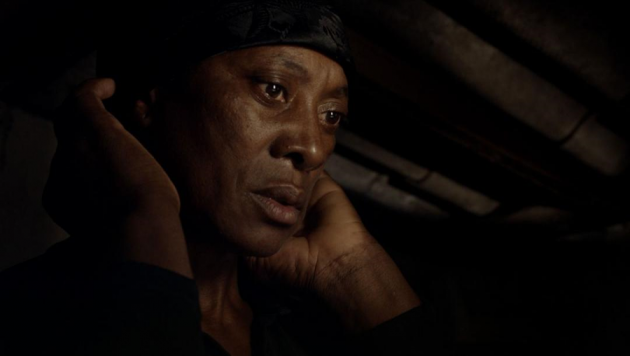 Vitalina Varela
Les Nouveaux Alchimistes is the place to look for groundbreaking cinema, and the section is once again well served by new films from returning masters like Pedro Costa and Lav Diaz. Vitalina Varela, which won top honours at Locarno, expands on the excellent Horse Money, following on a story from that film and giving it the full empathic and rigorous breadth Costa is known for. It's the year of Diaz in Montréal with a new film coming hot on the heels of a seminal retrospective of his works this summer at the Cinémathèque and the Cinema Moderne. This time Diaz plunges us in a sci-fi scenario with The Halt with more than a few nods to current violent thug in charge; Rodrigo Duterte. These last few intrusions into the realm of genre have been illuminating for Diaz fans, colouring his usual long takes and expansive narrative canvases with new brush strokes. From the Cornish Isles comes Bait, a spirited take on tradition and gentrification filmed in high contrast black-and-white giving it a glassy, murky look fit for its tale of fishermen holding on to the past. Provocateur and aesthete Albert Serra is back with another bodily inquiry into the past with Liberté, a lascivious forest reverie of naked bodies, dying aristocracy and libertinage. You're unlikely to see anything else quite like it at the fest. Colour us intrigued for Carlos Conceiçao's Serpentario about a young man's search for his mother's ghost through Africa. Finally, a new work from the unclassifiable Alexander Kluge, Heppy Lamento, which sees him working with film material from Khavn de la Cruz, another fest favourite. We should also mention some interesting names popping up in the section's short film selections. Expect new work from Canadian masters like Theodor Ushev, Mike Holbloom and Steven Woloshen as well as a mini-retrospective of the work of French duo Caroline Poggi and Jonathan Vinel who were responsible for Jessica Forever one of the more interesting films to play Fantasia this summer.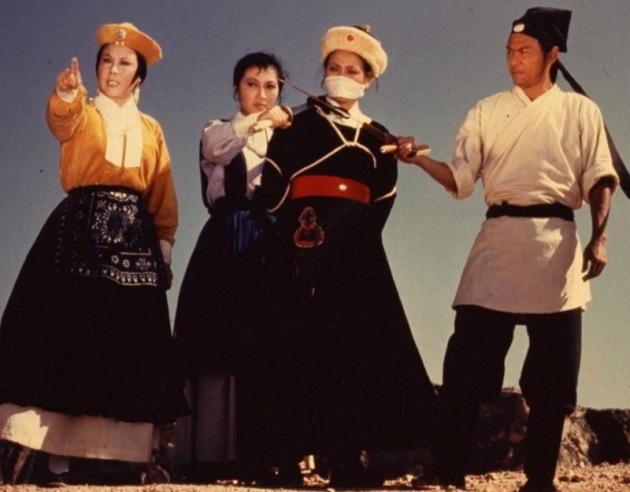 The Fate of Lee Kahn
Finally, FNC is going hard in the classics this year, showing Crash with David Cronenberg in attendance and not one but two King Hu's; Raining in the Mountain from his Korean period and The Fate of Lee Khan, which mixes comedy, an all-star female cast and choreography from Sammo Hung. Remember to block out a night for the Alien franchise, with FNC showing the classics (is the third one considered classic?) over an entire night. We'll also have the chance to see Wind Across the Everglades (Nicholas Ray) and The Last Wave (Peter Weir) on the big screen in a series centered on the environment, that is if you're not too gorged on new movies.
If the last 2000 words haven't made it clear, it seems like a strong year for the FNC which might be flexing its muscle as the biggest thing in town now that the FFM seems to have coughed up its last breath. If it means more good movies, I'm not complaining, now Bon Cinéma.