Festival du nouveau cinéma 2017: A Preview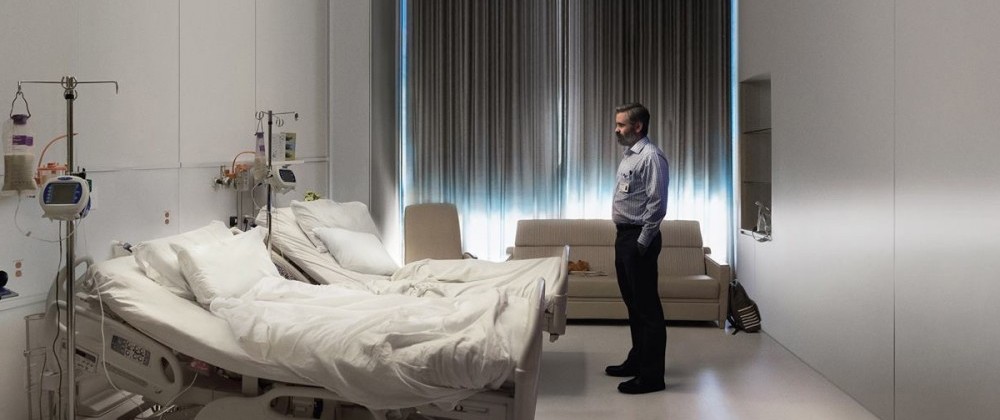 With the FNC (Festival of New Cinema) just around the corner (October 4-15, 2017), I thought I would outline some of the potentially choice films on slate for this 46th edition. These suggestions are based largely on pre-festival buzz, firsthand knowledge of said film or previous works of the same filmmaker, or cues set forth by the FNC itself. In hope of instilling some sense of order, I'll will work through specific sections of the festival, most of them long-standing sections, some relatively new.
International Competition
It is not easy making a religious comedy in Nazareth but that's exactly what actor/director Shady Srour does in Holy Air. In Holy Air Catholics, Jews and Muslims are united by the potential of a lucrative side industry when a man, played by Srour, comes up with the idea of packaging one gram of fresh holy air taken from the fresh mountain surroundings of Nazareth into a bottle and selling it for 1 Euro to tourists. Not sure what it is doing in the International Competition section at a Canadian festival, but Luc Bourdon follows up his excellent found footage film from 2008 La Mémoire des anges with more of the same structure-wise —rummaging through film archives in search of film images from the 1970s—with La Part du Diable. Like the 2007 Persepolis, Téhéran Tabou uses the medium of animation to paint a raw expose of sexual hypocrisy in Iran. Co-produced by Austria and Germany and directed by Iranian Ali Soozandeh, the film has been, unsurprising given its harsh and politically incorrect subject, banned in Iran. Another film in this competition coming with good advance notice is the German realist neo-western Western by Valeska Grisebach. The drama pits a group of migrant German workers who go to Bulgaria for construction work up against unwelcome locals. Also in the International Competition Kantemir Balagov's Closeness, which played to good press at Cannes, is an intense drama about ethnic divide in Russia's North Caucasus that comes with an excellent pedigree: Balagov trained under Alexandr Sokurov. Sometimes a trailer alone can make you want to see a film which just may be the case with this surreal dialogueless short film, Deer Boy.
Focus Québec/Canada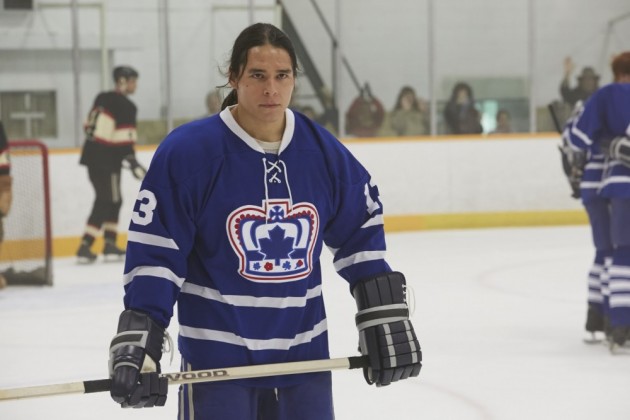 Indian Horse
There are some potential gems in the awkwardly titled "Focus Québec/Canada". In fact at the press conference outgoing co-founder and co-programmer Claude Chamberlan, who surprisingly announced he would be "passing over the puck" to his fellow long-time programmer Philippe Gajan next year, volunteered free passes to anyone who can come up with a better name for the section (what's wrong with "Focus Canada"?). But then again, "Quebec" is listed as an option to select in their pull-down "Country" search menu, which will certainly confuse non-Canadians, and surely anger some staunch Federalists! Black Cop marks the feature film directorial debut of Corey Bowles, who plays the über stupid Corey on the TV show The Trailer Park Boys. Bowles surely does not pick an easy topic for his first film –the very topical subject, both in Canada and US— of police brutality. Mixing found footage with fiction, Black Cop just might be Canada's answer to Get Out! I am intrigued by the short film Born in the Maelstrom by Meryam Joobeur largely because it stars Sasha Lane, who made such a striking debut in Andrea Arnold's American Honey, which I saw at last year's FNC. Lane has many films in production but Born in the Maelstrom is her first completed film after her debut. It plays as part of the Short Fiction Focus #5. Also a debut with big anticipation is Sophie Bédard Marcotte's Claire L'Hiver. I am very curious to see Indian Horse, directed by Montrealer (long time Los Angeles resident) Stephen S. Campanelli. Campanelli did his undergrad in Cinema at Concordia University and then established himself in Hollywood as a premiere Steadicam operator, working for decades as Clint Eastwood's operator of choice. A few years back Campanelli premiered his first directorial effort at Fantasia, an action thriller called Momentum. Indian Horse represents a change of pace, as it deals with the coming-of-age of a Ojibwa boy growing up in 1960s Ontario during the period of the residential schools, which were Catholic sponsored government schools. The ill treatment of Indigenous youth in these residential schools is getting considerable exposure in recent years, and was given an insider's view in Jeff Barnaby's Rhymes for Young Ghouls (2013). Socially engaged indigenous subject matter informs the debut feature of Vancouver based Métis filmmaker Wayne Wapeemukwa's Luk'lLuk'l, which uses an episodic structure to follow five characters on the fringe of society during the 2010 Winter Olympics. Consensus from reviews are that the film is a flawed but inventive and ambitious blend of documentary and experimental style. An interview with the director can be read on the POV online magazine.
Temps Ø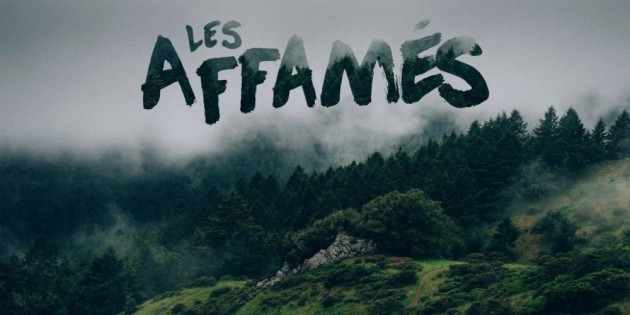 The Temps Ø section remains, as always, my favorite, where I am certain to find the wild and the weird. Along more conventional (though not, apparently too) lines is the Quebec made zombie film Les Affamés, by Robin Aubert. As described by the programmer of the Temps Ø section Julien Fronfrede, the film manages to be a fully home-grown (the zombie attack takes place in a small Quebec town) and original film but with the dynamics you would expect to find in the zombie film. Temps Ø was made for the sensibility of Kiyoshi Kurosawa, who is featured with his alien invasion film Before We Vanish. Japan is no stranger to alien invasions, beginning of course with the venerable Godzilla (1954), who attacked the shores of Tokyo from under its waters, to its countless sequels, reboots and offshoots, to the classic Goke: Body Snatchers From Hell, which contains one of the most visceral alien takeover techniques ever filmed, with the gooey aliens entering into their human hosts through a vaginal slit in the forehead. But if you know Kurosawa then don't expect anything along these lines, and you should be fine. Expect a film that is as thematically ambiguous as his other films but with more humor and a less languid pace.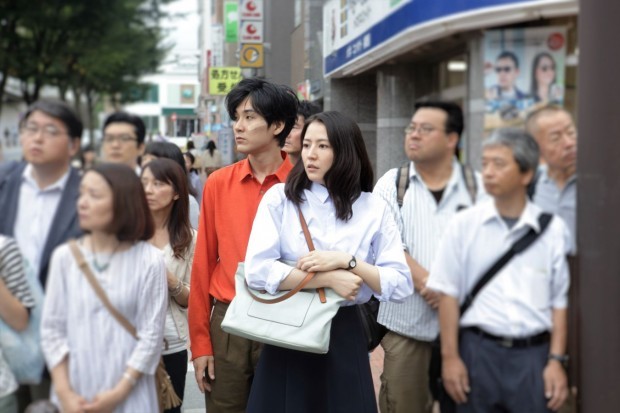 Before We Vanish
Temps Ø revisits familiar friends with the return of the Belgium directing couple, Hélène Cattet and Bruno Forzani, and their new feature, Laissez Bronzer Les Cadavres. With this film the couple leave behind their comfort zone of the giallo for the crime thriller film, but they have not abandoned their will to experiment formally with conventional plot. In this case a gang of three laying low after stealing a load of gold. The use of three killers and a load of gold recalls The Good, the Bad and the Ugly, while the imagery of a man bathed in liquid gold recalls the surrealist spaghetti western Django Kill….If You Live, Shoot! (1967, Giulio Questi). Which suggests that Cattet and Forzani have merely slid over from the giallo to the spaghetti western, a genre they have already revisited with their short film Santos Palace. The FNC is also bathing the couple in their own form of gold by bestowing a complete retrospective of their work, which includes the three features and all their short films, including the noted Santos Palace. Belgium is featured with two other films in this section, including Mon Ange, a love story between an invisible man and blind woman which, by that description alone, can only be redolent with allegory and fantasy. Fronfrede has always had a soft spot for Japanese cinema, so it is no surprise to see the return of Beat Takeshi Kitano in the third film in his gangster trilogy, Outrage Coda (Outrage, Outrage Beyond). Expect Kitano's blend of rapid fire bursts of violence and sardonic characterisations.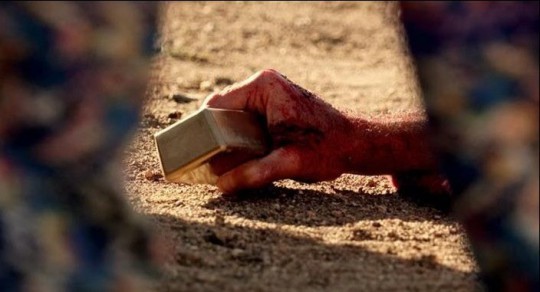 Laissez Bronzer Les Cadavres
Temps Ø includes two mouth-watering retro titles, a 35mm screening of Kathyrn Bigelow's cult modern gothic vampire tale, Near Dark, in celebration of its 30th anniversary (already?), and a new digital restoration of Production Designer Saul Bass' first and only foray in directing, the compelling science-fiction film Phase IV (1974). Set in the Arizona desert, three scientists played by Michael Murphy, Nigel Davenport, and Lynne Frederick (the stunning mute woman opposite Charlton Heston in Planet of the Apes) operate out of a high-tech laboratory studying the habits of ants. They get more than they bargained for and end up being subjects of study themselves, leading to a hair-raising (if somewhat ludicrous) ending. Bass manages to concoct an unusual one-of-a-kind piece of genre cinema by blending documentary style macrophotography with a 1960s psychedelic visual style, packaged as environmental alarmism of the most surreal order. I wonder when, if ever, this has last played in Montreal on a big screen. Perhaps the must see film of this year's FNC?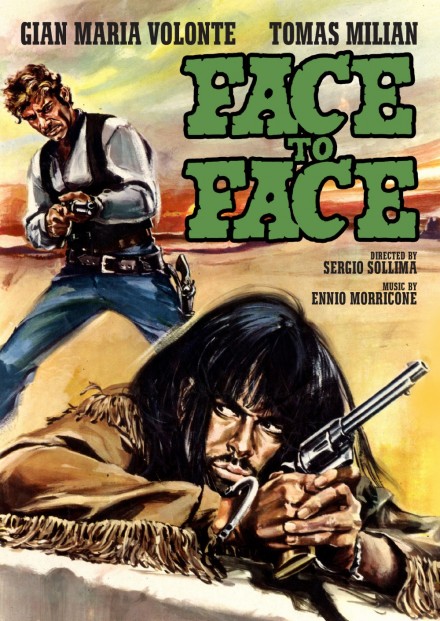 The spaghetti western also takes center stage in the History of Cinema section, with some real nuggets including a restored 35mm print of Sergio Sollima's classic political-comedy spaghetti western, Face to Face (directed by one of the four great Italian "Sergio's, Leone, Corbucci, and Martino being the other three). Face to Face stars an actor who had serious off-screen left wing leanings, Gian Maria Volente, and another born in a Communist country, Cuban Tomas Milan (who actually left Cuba for the US before the Cuban Communist revolution, and sadly died in March of 2017). Face to Face is less gothic and baroque than some westerns by Leone, Giulio Questi or Sergio Corbucci and prefers a more measured and strongly character driven style. Nonetheless it remains one of the great Spaghetti westerns. The other one is indeed one of the five or so greatest spaghetti westerns, the snow-set The Great Silence (Corbucci), starring a mute Jean-Louis Trintignant, who has a relationship with a black woman, played by Vonetta McGee), and comes up against a psychotic Klaus Kinski. While minimalist in its score (by the great Ennio Morricone) and setting, The Great Silence oozes atmosphere and is blessed with a stellar cast (Mario Brega, the brute from The Good, the Bad, and the Ugly, Klaus Kinski as the vicious blue-eyed killer who smiles while he shoots you, American born Italian genre veteran Frank Wolff as a psychologically scarred sheriff, Luigi Pistilli, Tuco's priest brother in The Good, the Bad, and the Ugly, and Marisa Merlini). The festival claims a fully restored digital restoration. This one is not to be missed. The other spaghetti western of note showing in this retro is Keoma (perhaps Franco Nero's greatest role as the mixed-blood titular anti-hero).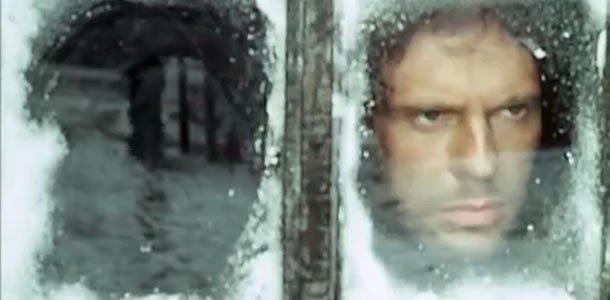 The Great Silence
The History of Cinema section puts a strong emphasis on directors who have innovated within the popular genre, such as the crime films of Seijun Suzuki, Alejandro Jodorowsky (the western, El Topo), Ovidie (pornography, Les Prédatrices) and Klim Shipenko (science-fiction, Salyut-7).
Les Incontournables
The section titled Les Incontournables features films by contemporary marquee festival circuit auteurs, which means films that have scored success at other major festivals (or are on their road to such success). Greek director Yorgos Lanthimos, who scored a major festival hit with his absurdist satire Lobster (2015) returns with an equally bizarre and allegorical (but queasier than Lobster) horror film, The Killing of a Sacred Deer (2017). Korean arthouse auteur Hong sang soo is included with two films, The Day After (2017) and Claire's Camera (2017). Bruno Dumont reinvents himself with the rock opera based on Joan of Arc, Jeannette, L'Enfance du Jeanne D'Arc. Raoul Peck follows up his searing James Baldwin study I am Not Your Negro (2016) with another political subject, this one a bit more orthodox, a biographical drama about the meeting between a young Karl Marx and Friedrich Engels, in Le Jeune Karl Marx (2017). Canada's artist provocateur Bruce LaBruce spices things up with his campy agit-prop feminist take The Misandrist (2017), about a school that trains lesbian porno terrorists to supplant patriarchy. Like most of LaBruce's films, expect a bit of trash mixed in with the agitation.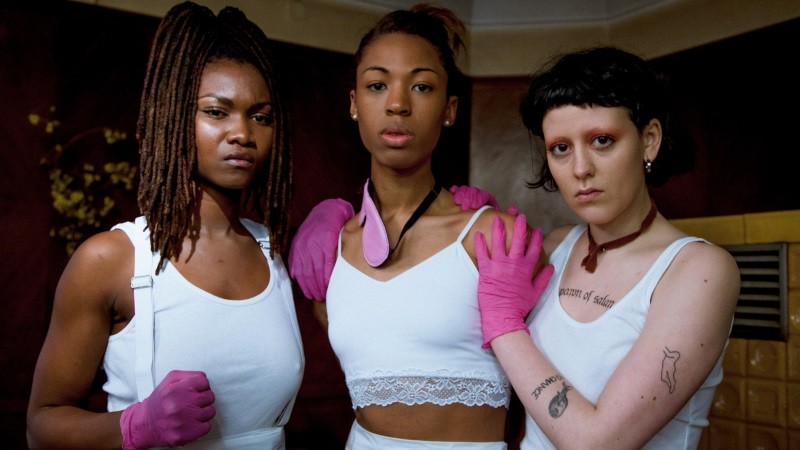 Speaking of camp, this section also features a screening of John Badham's disco magic, Saturday Night Fever (1977), in honor of its 40th anniversary (already!). Palme D'Or winner The Square by Ruben Östlund is set to enchant Montreal with its wild and irreverent episodic satire on contemporary Swedish society. Festival favorite New Brunswick born Montrealer Denis Coté's latest film, Ta Peau si lisse, (2017) is a documentary study on the hardships and obsessive lifestyles of six bodybuilders. A new film by Todd Haynes is always a treat, and this section presents his latest ode to temporal non-linearity, Wonderstruck, which alternatives between two twinned characters living fifty years apart, in 1927 and 1977. One of the most anticipated films of this section, partly for sentimental reasons, and the timing of the recent finale of David Lynch's Twin Peaks: The Return, is Lucky, which features the final performance of recently deceased Harry Dean Stanton, and David Lynch, and is directed by John Carroll (no relation) Lynch.
Les Nouveaux Alchimistes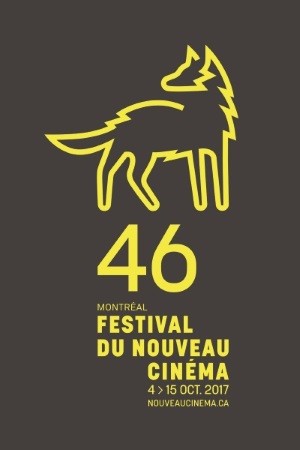 A section which to me has always defined the FNC is Les Nouveaux Alchimistes, formerly known as FNC Lab. One of the highlights for me this year is the Masterclass by Austrian experimental filmmaker Gustav Deutsch. I discovered his exceptional found footage films through the Austrian DVD label, Index, which I covered in a special issue many years ago. Discussing his series Film Ist. I wrote, "The project is unique in that it is part archival document, part theory and part history. Using the found footage format Deutsch uses mainly early cinema extracts, along with ephemeral cinema (science films, educational films, etc.) to recount a visual-audio poem to both film history and an open-ended philosophical query into the ontology of film. Because of its found footage nature the project has much in common with Al Razutis' earlier projects Amerika and Visual Essays: Origins of Film, the more recent works of Bill Morrison, Richard Kerr (collage d'hollywood, 2003) and his compatriot Peter Tscherkassky." The Masterclass is animated by Hors Champ editor André Habib and promises to be an invigorating exploration of found-footage cinema. The found footage experimental form is also represented by Mike Holboom's From the Archives of the Red Cross (2017), which selects and groups together thematically linked images from the archives of the Red Cross, similar (though in a more experimental vein) to what Luc Bourdon does with the NFB archives in La Mémoire des anges and La Part du Diable. Fans of the searing, mind-blowing experimental Episode 8 of Lynch's Twin Peaks" The Return will not want to miss the screening of Bruce Conner's 1976 Crossroads, described in the catalogue as "36 minutes of extreme slow-motion replays of the July 25, 1946 Operation Crossroads Baker underwater nuclear test at Bikini Atoll in the Pacific." Crossroads is also the subject of Ross Lipman's The Exploding Digital Inevitable (2017), which is Lipman's follow-up to his fascinating video essay on the Beckett-Keaton film Film, Notfilm (2015). FNC regular and fave Philippe Grandrieux returns with a 46-minute piece of performance art meets contemporary dance Unrest (Philippe Grandrieux), which continues the director's experimentation with the human body and cinematic space.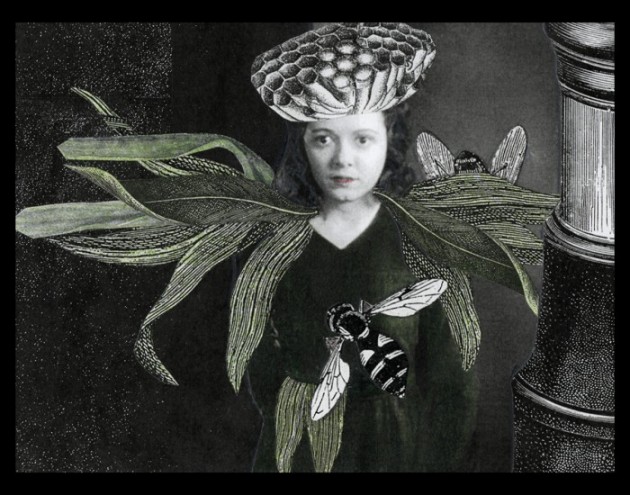 Edge of Alchemy
Abigail Child offers a tribute to American anarchist-feminist activist Emma Goldman (1869-1940), who died in Toronto in 1940. Child presents the impact of her work indirectly using an evocative collage style marrying excerpts of her writing with archival footage and re-enactments of varying protests across America during the 20th century. With the 100th anniversary of Mary Shelley's paramount novel Frankenstein; or, The Modern Prometheus (1818) just around the corner (already!), I recommend Stacey Steers's 19 minute short re-imagining of the Frankenstein story, Edge of Alchemy, using life action footage of actresses Janet Gaynor and Mary Pickford rotoscoped (?) into a digitally animated universe of flowers, bees and scientific instruments. According to the filmmaker website, Edge of Alchemy is a "handmade film, assembled from over 6,000 collages, the actors Mary Pickford and Janet Gaynor are appropriated from their early silent features and cast into a surreal epic with an unending of the Frankenstein story." The film was shot on 35mm and transferred to 4K.
This preview barely scratches the surface of the great diversity of films, events (including three intriguing cine-concerts, virtual reality screenings, a market, a quiz-cinema, etc.) and performances on show at the 46th edition of Montreal's always changing, always evolving Festival de nouveau cinéma.
Featured photo from The Killing of a Sacred Deer