Fantasia 2019 Preview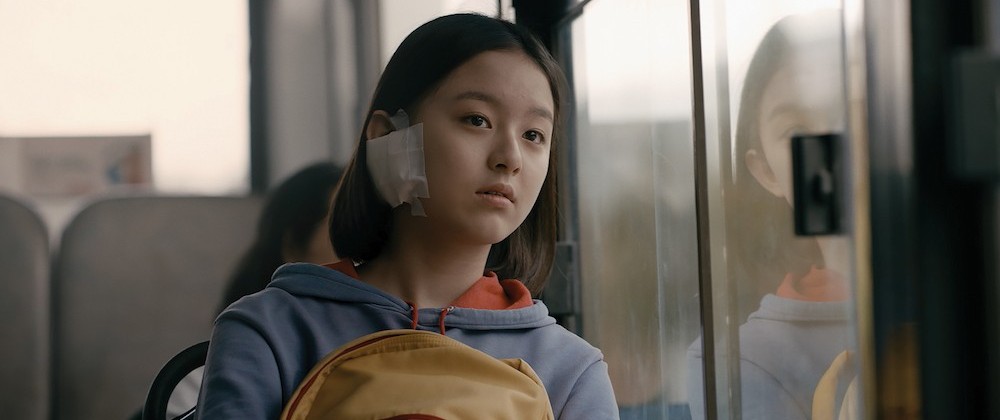 Alas, a new Fantasia is almost upon us. And whilst such a wave of cinema (this year's festival comes in at more than 130 feature films) can seem daunting, thankfully the good folks at Offscreen are here to try and make sense of the next three weeks' avalanche of genre goodness.
As with recent years, it seems a good number of the most interesting films are hiding in the Camera Lucida section, a part of the program dedicated to "boundary-pushing, auteur driven genre works" as per the press release. This year seems to be no exception with an eclectic mix of offbeat genre works, experiments and understated drama. For the latter, a personal favourite of mine, And Your Bird Can Sing, from Sho Miyake whom we had last seen in Montréal for a short retrospective a few years ago. This new film finds him following a trio of layabouts in Hakodate and their amorous dance captured with restrained grace by Miyake's roving, observant camera. Shizuka Ishibashi also cements her place as one of the most interesting young actresses working today with her sweet, understated turn as the feminine third of the trio. Also of interest is a new film from shape-shifting Kazakh director Adilkhan Yerzhanov who was last seen at last year's FNC with the effective Steppes Noir The Gentle Indifference of the World and who brings to Fantasia the bonkers looking Night God, a distinctly somber apocalyptic piece with poetic visuals sure to cast a spell on any viewer who dares enter this nightmare. A different kind of apocalyptic dream is Jessica Forever from French duo Caroline Poggi and Jonathan Vinel who channel an eclectic mix of influences, from Metal Gear Solid to Claire Denis, in this debut film following a militia of teenage boys and their charismatic female leader in a strange post-apocalyptic landscape.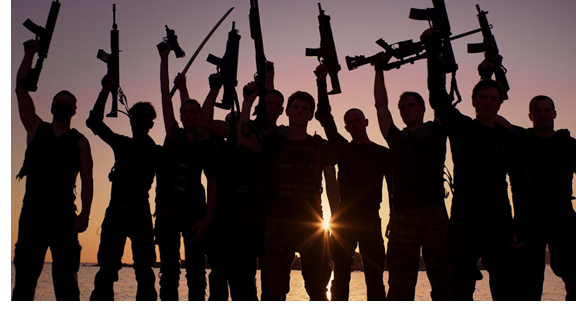 One of the highlights of last year's festival was Jeon Go-Woon's Microhabitat, so let's hope we can go two years in a row with a standout movie from a female South Korean director. This year we have Maggie from Yi Ok-Seop, which won prizes from Busan and Osaka film festivals, a charming looking indie confection about the strange goings-on at a radiography clinic. Also of note, the new film from Filipino director Dwein Ruedas Baltazar, Ode to Nothing, an art horror film rewarded with a trio of prizes at the Qcinema Film Festival, about an old woman who by the dint of things sees herself caring for corpses. Expect ambience galore mixed with social commentary. For genre subversion, look to Knives and Skin, Jennifer Reeder's feminist take on teen horror. Let's also mention a quartet of short films from Japanese director Nao Yoshigai last seen in Cannes for Grand Bouquet, an interesting body-horror take on body dysmorphia and flowers. Also, the new film from iconoclastic animator Johannes Nyholm who brings us Koko-di Koko Da, a dark folk tale about a married couple trying to recapture the past on a vacation. Finally Letters to Paul Morrissey, an experimental montage built around, you guessed it, letters to Paul Morrissey, could strike the right balance of experiment and heartfelt confession.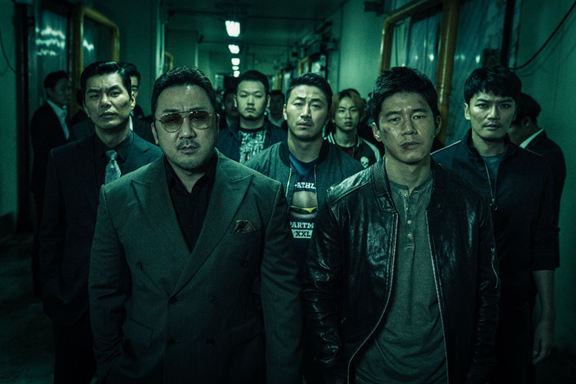 If you want to decompress and sit down with some good muscular action filmmaking, South Korea is as always a safe bet. My pick for this year goes to Lee Won-Tae's The Gangster, the Cop, The Devil, starring fest favourite Don Lee in this twisty tale finding a gangster and a detective teaming up to take down a serial killer. Other movies from the country that might scratch that itch in a more comedic bent is box-office monster Extreme Job about cops and fried chicken and Miss and Mrs. Cops about female cops. Hong Kong, not to be outdone, on top of bringing us the Ringo Lam classic Full Contact, is represented by Master Z: Ip Man Legacy which fits nicely in director's Yuen Wo-Ping legacy of mind-bending fight choreography, and G Affairs a socially-minded thriller that harkens back to the glory days of the Hong Kong new wave with its sordid neon mood.
China also joins in on the fun with Zhang Yimou's lauded monochrome epic Shadow, full of court scheming and sumptuous set-pieces reminiscent of the director's Hero, and the Disneyesque animated adventure White Snake. Finally, Cambodia is back in the spotlight with festival alum Jimmy Henderson's The Prey hopefully improving on his previous Jailbreak, that allied back-breaking stunts and brutal fights with a ridiculous pulp story for two hours of fun.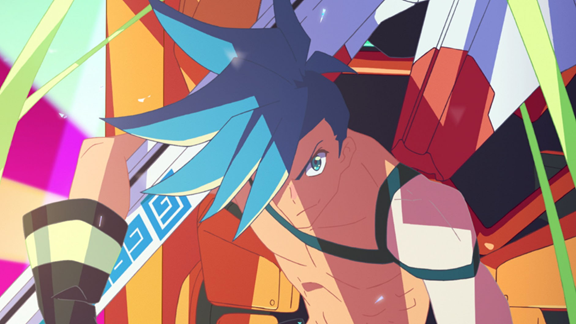 Animation fans seem particularly well served this year with new and exciting work from Anime masters and a revival of a Hungarian classic. Anime iconoclast Masaaki Yuasa is back to the fest with another aquatic teenage love story: Ride Your Wave. Be prepared for fluid animation, lovely vistas and outsized emotions and maybe a few tears for this fantastic tale of love lost and reborn. Keiichi Hara (last seen in Montréal with Miss Hokusai) brings us a new work, The Wonderland, that finds him working in a more fantastic register in this most anime of scenario, the girl who wanders into another world. Let's hope Hara can imprint his trademark strong characterization to the material, but if anything the visuals definitely seem to be on point. The fest will also finish in style with Promare the new explosion from Trigger Studio and Hiroyuki Imaishi of Gurren Lagann and Kill La Kill fame. If their previous work is anything to go by, Fantasia has got one hell of a firecracker on their hand to send viewers on their way for another year. If you want frenetic pace, joyful chaos and eye-popping visuals Promare seems a safe bet. Also out there is Son of the White Mare a classic of Hungarian animation that gets a much appreciated revival. Finally, in a more relaxed register is Away from Gints Zilbalodis, that from first glance looks something like an indie walking simulator. Also make sure to make time for the shorts program Circo Animato and Frissons D'Asie where gems are sure to abound.
This year's festival is not chocked with respected masters like last years one-two punch of Nobuhhiko Obayashi and Garyaku Ishii, but let's mention a few favourites that are bringing new films to the fest. Master of the offbeat Nobuhiro Yamashita is back with Hard-Core a dark comedy about maladjusted people discovering a robot that takes a few unexpected twists with Yamashita's signature deadpan. Gentle tearjerker specialist Yuya Ishii is also back after the more ambitious The Tokyo Night Sky is Always the Densest Shade of Blue, with the manga adaptation Almost a Miracle, a coming-of age that should fall right in Ishii's wheelhouse. Fest favourite Tetsuya Nakashima is also back with It Comes, his sure to be out-there take on J-Horror that bring back the eccentric visual prowess of masters like Obayashi and Teruo Ishii to the genre. Let's not forget the festival opener, Sadako, a return to the Ringu universe from J-Horror Godhead Hideo Nakata, that if it fails to bring the frights might just scratch that nostalgic itch.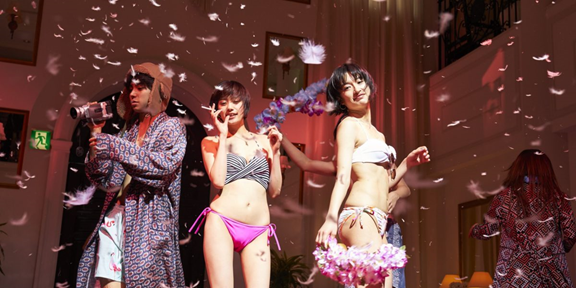 Young bucks also get their due at the festival. From South Korea, after making waves a few years ago at the fest with Han Gong-Ju, Lee Su-Jin is back with Idol, an intense psychological thriller that promises bloody thrills along with pointed commentary on immigration. Fellow countrywoman Kim Bora brings the indie drama House of Hummingbird, which cleaned house at Tribeca winning three prizes, including best film. Blending coming-of-age and family drama in a potent little film, House of Hummingbird is sure to find its place in the tradition of great Asian dramas to have played the festival. The breakdown of reality is as always a prized theme at the fest with Bliss from Joe Begos and Daniel Isn't Real (Adam Egypt Mortimer) offering unique takes on their hallucinogenic premise, respectively a crass woozy grindhouse inflected trip and a more socially conscious exploration of mental illness. Spain's Jon Mikel Caballero also joins the fun with The Incredible Shrinking World, an ingenious take on the Groundhog Day concept mixed with a breakup drama. Pop debut from Japan We Are Little Zombies (Makoto Nagahisa), fresh from nabbing an originality prize at Sundance, is also here to hit you like an energy drink in this story of a group of orphans looking for their emotions. In a similar vein is Chiwawa the second film by Ken Ninomiya who had turned heads with 2017's The Limit of Sleeping Beauty. An adaptation of iconic 90s mangaka Kyoko Okazaki (last seen last year with the throwback River's Edge) that promises murder, bodies, fame and sick parties in this mystery set in the fashion industry. Kazuya Shiraishi also continues his trip through Japanese genre history after the Fukasaku riff The Blood of the Wolves with Dare to Stop Us that follows a young female aspiring film director joining Koji Wakamatsu's famed Pink film production company in 1969. Nagisa Oshima and Masao Adachi also make appearances. The question remains; is it going to be an heartfelt peon to an era of mad cinematic freedom or a gross commercial appropriation built on misplaced nostalgia, we'll just have to see.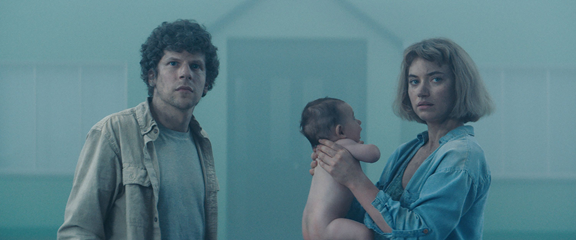 On the horror front, to add to those already mentioned, we have new work from Severin Fiala and Veronika Franz the Austrian duo, whose Goodnight Mommy had left its mark on a few audiences some years back, in the form of The Lodge an intense and twisty dread-filled freak-out. Filipino horror is also back with Mystery of the Night from Adolfo Alix Jr. that blends folkloric frights and historical horrors to question the Philippines long history of colonial trauma. Also of note is Vivarium from Lorcan Finnegan that promises to probe the absurdity of suburban life for all its unnerving, hidden darkness. If you're after 80s throwbacks Porno from Keola Racela delivered and then some at its SXSW midnight madness premiere, I'm sure Fantasia audiences can give it the welcome it deserves.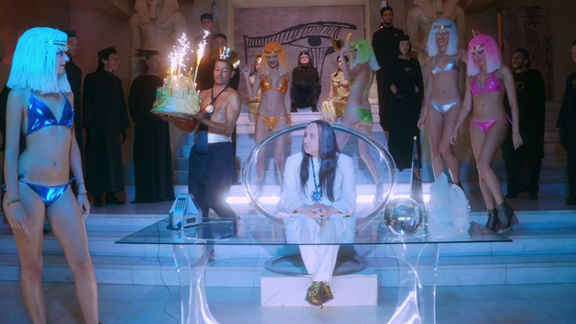 Finally, Fantasia is as always the place for the flat-out weird and this year is no exception. Rohmer muse, Paris night-life fixture, French media personality and generally strange person Arielle Dombasle is at the fest with Alien Crystal Palace, a mad scientist tale mixed with a doomed love story where Jean-Pierre Léaud plays an Egyptian God. Jesus Shows You The Way to the Highway from Miguel Llanso continues the weird science theme with a mind-machine scenario that mixes afro-futurism, martial arts and grindhouse sci-fi with low-budget celluloid goodness for an unclassifiable final product. Hideki Takeuchi, who had, charmed the fest with Thermae Romae, is back with the classic manga adaptation Fly me to Saitama, which promises crazy shojo manga visuals and Japanese prefecture based-humour in its sci-fi story of a suburban-city clash. Also there's a new Critters, that says it all really.