Fantasia 2015 Preview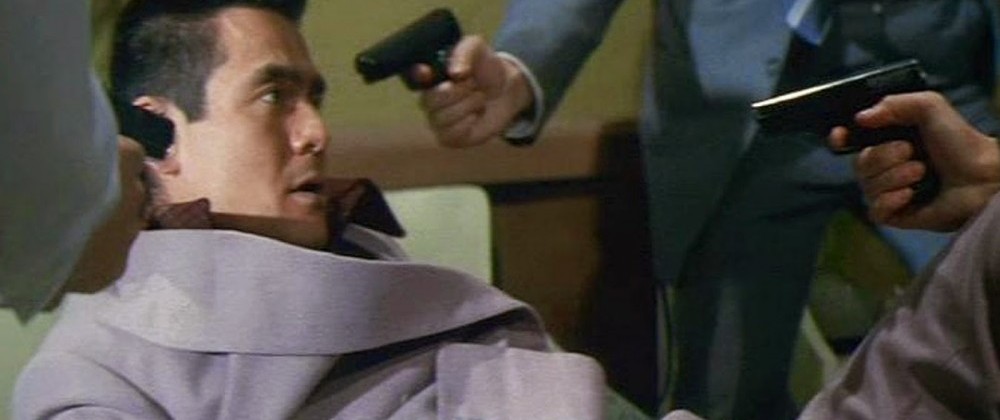 The new edition of Montreal's Fantasia Film Festival opens on July 14 and runs for the next three weeks, ending August 4. As ever, it is a sprawling affair that features all sorts of cinema-related experiences, including 135 features and over 300 short films from around the world. There are action films from South Korea, comedies from Japan, high profile blockbusters from Hollywood, a puppet film from Taiwan, award-winning political thrillers from Spain, indie films from the U.S., mixed media events, rediscovered Quebec classics, offbeat documentaries, and gruesome horror flicks from just about everywhere. Although there are a few films that will receive wide theatrical release (such as the new Marvel epic Ant-Man or the Charlize Theron thriller Dark Places), what binds most of Fantasia's offerings together is their presence outside the North American commercial mainstream. Often, the Fantasia screenings will be the only chance for Montrealers to see many of the films, particularly in a cinema.
While the programme is indispensable in sorting through the variety of entertainments on offer, there is a tendency in it to hype everything to the max. All the films are described as masterpieces or groundbreaking or soul-stirring, and often all three simultaneously. Luckily, the write-ups do give a good idea of the flavour of a film, which is genuinely useful in picking the films you'll most likely enjoy. Still, since there is so much variety, I recommend that everybody experiment with one or two films outside their comfort zone, because that is often where the most memorable surprises are found. And even though it's a good idea to take the programme's avalanche of superlatives with a grain of salt, if it says that a film is so horrifying that it will sear your eyeballs and leave you emotionally scarred . . . trust them on this.
While there are never any guarantees in this racket, here are some Fantasia picks that look particularly promising:
The Arti: The Adventure Begins (Huang Wen-chang, Taiwan). Hand puppetry has a long history in Chinese culture, and remains an important and popular art form in Taiwan. Over the past century, four generations of the Huang family have been among the most prominent practitioners of this art, most notably Huang Hai-tai (1901-2007), the "King of Puppet Theater" who was active into his nineties. His children and grandchildren have continued the family tradition, widening their activities beyond theater to include TV and movies. This film is a martial arts epic that combines hand-carved puppets and elaborately designed costumes and sets with modern CGI animation. Intriguing, to say the least.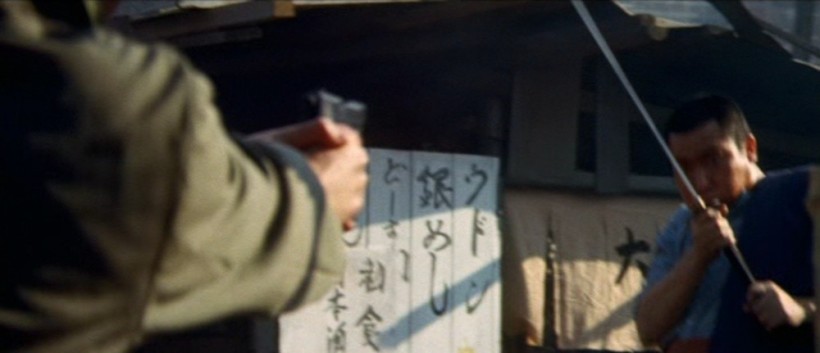 Battles Without Honor and Humanity: Bunta Sugawara shoots the swordsman eight years before Harrison Ford appears in Raiders of the Lost Ark
Battles Without Honor and Humanity (Kinji Fukasaku, Japan, 1973). Kinji Fukasaku's revisionist Japanese gangster film subverted the glamorous portraits of the yakuza which dominated the genre in the 1960s and early 70s. Instead of romantic loners grappling with the conflict between duty and honour, he offered a Darwinian world populated by low-rent, ignorant thugs and their vicious, amoral bosses. Instead of the stylish visuals of the Nikkatsu noir gangster films, a handful of which were shown several years ago at Fantasia, Battles has an anarchic roughness influenced by cinéma vérité, complete with ragged cutting and extensive use of the zoom lens and hand-held camera. The result is a complex and fascinating genre piece which offers a harsh critique of post-WWII Japanese society and a deglamorization of the Japanese gangster that remains influential. Another must-see revival is Buddha's Palm (Taylor Wong, Hong Kong, 1982), which mixes Shaw Brothers martial arts mayhem with Star Wars-era science fiction. The Shaw Brothers screenings are always a treat, and this looks like no exception. In ShawScope and 35 mm.
Børning (Hallvard Braein, Norway). Directed by the cinematographer of the entertaining Troll Hunter from a few years back and starring a couple of the country's top comics, this Norwegian version of The Cannonball Run outdrew Guardians of the Galaxy at the Norwegian box office. It could be great. It could be terrible. There's only one way to find out.
The Case of Hana & Alice (Shunji Iwai, Japan) and Nowhere Girl (Mamoru Ishii, Japan). Two of Japan's most interesting contemporary directors have new films. Shunji Iwai emerged in the 1990s with a string of remarkable films, including Love Letter, Swallowtail Butterfly and All About Lily Chou-Chou. For the past decade, he has been making documentaries, shorts, commercials and an English-language feature. His last feature-length fiction film in Japanese was the teen romantic comedy Hana & Alice in 2004, and his latest is an animated prequel to that film featuring the voices of the lead actresses reprising their roles. While Iwai has moved from live action to direct his first anime, the legendary Mamoru Ishii has gone in the other direction. Known for his classic Ghost in the Shell and recipient of a lifetime achievement award at last year's Fantasia, Ishii has directed a live action mystery with Nowhere Girl. And speaking of Japanese masters, Takeshi Kitano also returns with a gangster comedy, Ryuzo and His Seven Henchman, which looks irresistible.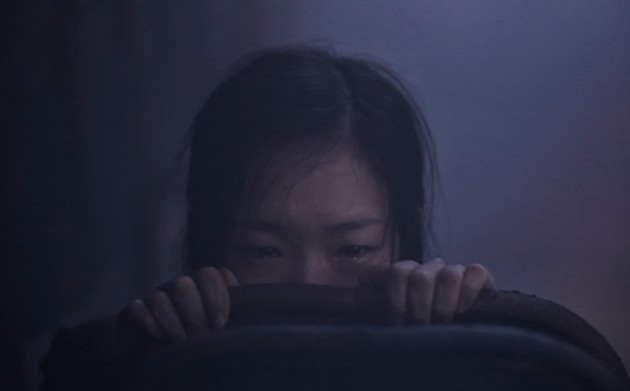 Sea Fog
Haemoo (Sea Fog) (Shim Sung-bo, South Korea). Bong Joon-ho, the writer-director responsible for Barking Dogs Never Bite, Memories of Murder, The Host, Mother and Snowpiercer, is co-writer and producer of this politicized action drama. Making his debut as director is Shim Sung-bo, Bong's collaborator on the script of Memories of Murder, one of the key films of the Korean New Wave. This film has pedigree.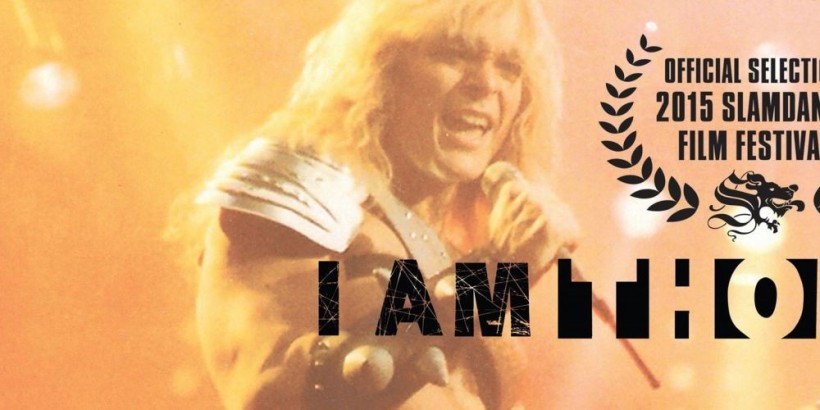 I Am Thor
I Am Thor (Ryan Wise, Canada/U.S./Finland). Jon Mikl Thor, a Vancouver-born champion bodybuilder turned heavy metal rock and roller and wannabe movie star, is the subject of a documentary that follows his ongoing comeback. That the film was made over a ten-year period suggests that this comeback was and is a work in progress. I would be less interested if the film simply held Thor up for mockery, but Variety claims it strikes a "good-natured tone between admiration and amusement," which makes it sound an appropriate companion to the Anvil documentary. Plus, everybody who attends the screening has been promised a free Thor hammer!
La La La at Rock Bottom (Nobohiru Yamashita, Japan). A blending of comedy, drama and music set in Osaka's indie music scene from the director of Linda Linda Linda, this looks like a must for lovers of rock 'n' roll flicks. Those who think this sounds interesting might also be interested in checking out Edgar Fritz's Limoilou- le film, a low budget, black and white comedy set among Quebec City's indie rock bands.
Love & Peace, Shinjuku Swan and Tag (Sion Sono, Japan). Quirky Japanese auteur Sion Sono has three films at this year's Fantasia. While it would be difficult for him to match the four-hour epic craziness of Love Exposure, the preview of Tag, in which Japan's schoolgirls seem to be cheerfully and methodically hunted down, seems to come closest. Impossible to categorize and just as capable of producing a dud as a winner, it's helpful to remember that when he makes a good one, as with Love Exposure, it can be turn out to be one of the most imaginative and entertaining films you'll see at the festival.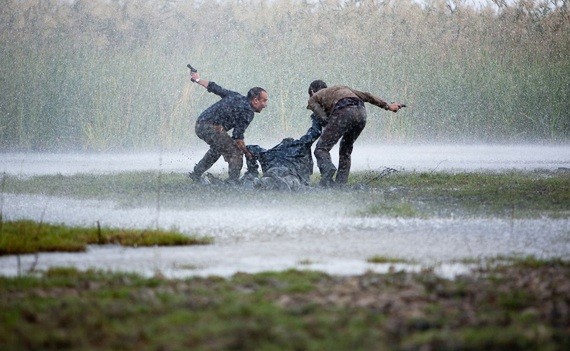 Marshland
Marshland (Alberto Rodriguez). This moody mystery thriller, which has been compared to True Detective, has certainly struck a chord with Spanish audiences and critics, as it swept this year's Goyas (the Spanish film industry's equivalent of the Oscar), winning 10 awards, including for Picture, Director, Screenplay, Cinematography and Actor.
Méliès et magie. Philippe Spurrell has been staging "film events" in Montreal for over 20 years. Best known for his annual Halloween screenings of The Rocky Horror Picture Show, he runs a film society with regular screenings and twice a year puts on showings of silent films with live musicians at a Westmount church. He is also a regular contributor to Fantasia who last year treated a packed theatre to a collection of vintage pornography. This year he's back with a tribute to early cinema trickster Georges Méliès, a selection of whose short films will be accompanied by live music and a stage performance by "classic magician" Vincent Pimparé, and introduced by a documentary from Georges Franju. Spurrell is a born showman, so the odds are good this will be an entertaining evening.
Possessed (Sam, Spain). Because this: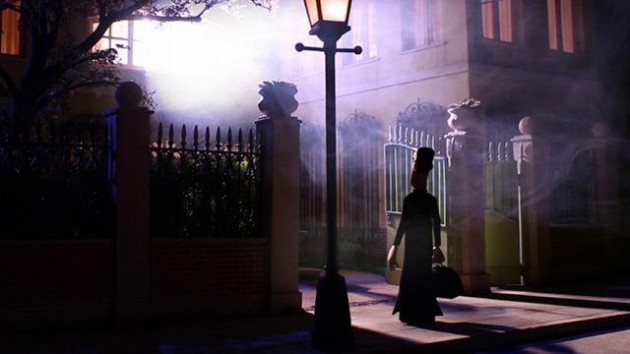 In claymation!
She Who Must Burn (Larry Kent, Canada). Larry Kent is something of a national treasure. One of the unsung pioneers of Canadian cinema, he battled with censors and distributors throughout the 1960s with a series of provocative independent films which still hold up today. The Bitter Ash, Sweet Substitute, When Tomorrow Comes, High and Fleur bleue (featuring Susan Sarandon in one of her earliest roles) are unacknowledged Canadian film classics, although Offscreen is trying to change this lack of recognition by interviewing Kent for this issue. His output was limited for decades because of troubles getting his projects financed, but he has returned to filmmaking in recent years with the take-no-prisoners family satire The Hamster Cage (2004) [reviewed here in Offscreen] and this new film on the hot topic of the harassment of abortion clinic workers by Christian conservatives in the U.S.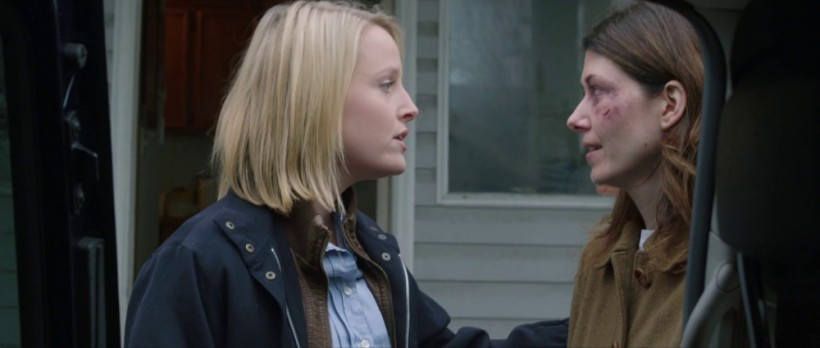 She Who Must Burn
Who Killed Captain Alex?: Uganda's First Action Movie (Nadwana IGG). This one is more of a gamble than the others. The trailer plays up the epic cheesiness of a film made by a handful of devotees with no money to spend but lots of enthusiasm. If the point is simply to make fun of the Uganda low budget film scene (dubbed "Wakaliwood"), this could quickly grow tiresome. However, since the presentation is hosted by a Montrealer who worked on the film, David Bertrand, I'm hopeful this will be shown with some respect for the heart that the filmmakers undoubtedly put into it.
Wild City (Ringo Lam, Hong Kong). Few things made me happier than seeing there was a film by Ringo Lam on the Fantasia schedule. This may be his first film in eight years, and only his second since 2003, but I'm sure all fans of Hong Kong action cinema are as thrilled down to their toenails as I am by his return. This is the guy whose City on Fire provided the template for Tarantino's Reservoir Dogs and whose seeing-eye bullet cam in Full Contact has been much copied, so I'm hoping there's some high octane action madness in store. The only thing that would make me happier is if it starred Chow Yun-fat, but I guess you can't have everything.
That should get you started. And in truth, I feel like I've only scratched the surface.