Embracing Cinephilic Shame: I Watch Bad Netflix Movies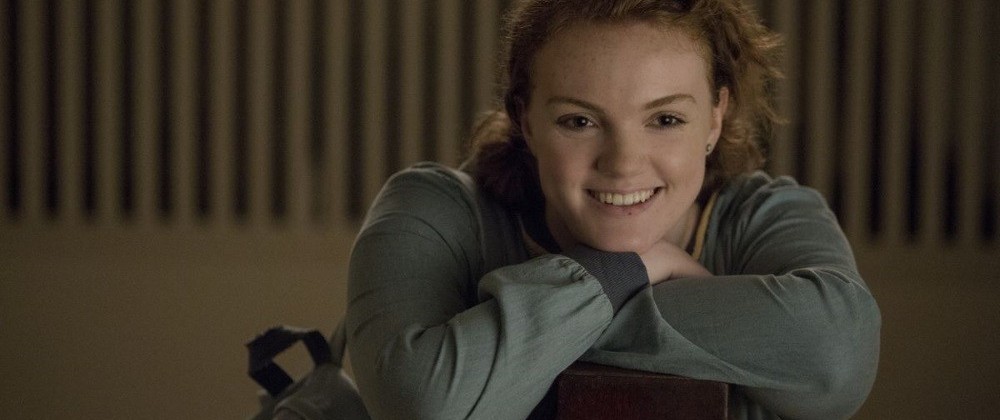 I consider myself a modern-day cinephile. I know the classics and have seen a few, I read the Cahiers du Cinema semi-regularly and I am aware that Criterion is not the name of a brand of pencils. Yet, once in a while, I am filled with doubt and guilt. In the darkness of my bedroom, I log on to the despised website, let the evil red logo mesmerize me and give in to the "popular on Netflix" list. This time in cinephilic shame: Sierra Burgess Is A Loser.
Sierra Burgess Is A Loser is not a good movie. Despite its plot loosely inspired by a literary classic – Cyrano de Bergerac – SBIAL will not join Clueless (1995) or She's The Man (2006) in the teenage rom-com pantheon. The predictable slumber party pleaser, as Variety's Amy Nicholson has described it, indeed collects all the narrative tropes of a typical teenage rom-com. In a high school near you, Sierra Burgess (Shannon Purser), lives in the shadow of her genius father. The top-of-the-class student does not have many friends with the exception of her loyal sidekick Dan (RJ Cyler). Trying to play one of her mean tricks on her, popular cheerleader Veronica (Kristine Froseth) gives Sierra's number instead of hers to the sweet football player from another high school, Jamey (Noah Centineo). Veronica obviously only dates college boys. As Jamey and Sierra start texting non-stop, in a 21st-century version of courting, the boring valedictorian and the pea-brained cheerleader have to help each other out. Veronica agrees to assist Sierra in maintaining the illusion that she is Veronica and in exchange, Sierra tutors her so that she can impress her love interest with a couple of Nietzsche quotes. The following is as you expect it to be. And it ends well. SBIAL is expected beyond expectations, adequately played by a mainly white cast of B-stars and unoriginal aesthetic. It is problematic in several ways that have been otherwise underlined, calling for sympathy towards a catfish and a bully being the main one, to which I would add the role of the back and subtextually gay best friend as the epitome of token minority. I will not argue for a hidden quality to SBIAL. This narcissistic piece is solely interested in the reason why a cinephile, a lover of the art of cinema, may find themselves watching Sierra Burgess Is a Loser.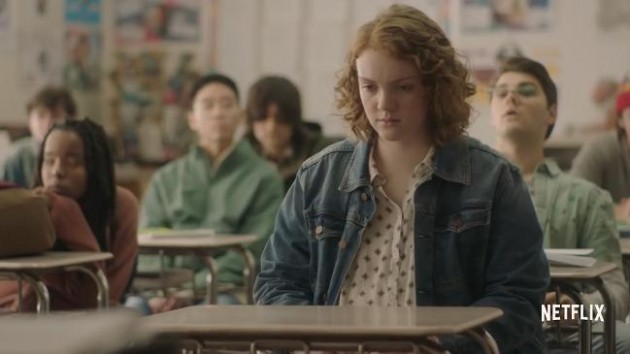 One could blame the all-mighty power of the billionaire multinational company increasingly controlling our media consumption. Netflix's drowning marketing on all sorts of social media is doubled by the clever casting of the lead actors. Noah Centineo prolongs his newborn success from All The Boys I've Loved, another Netflix movie released the week prior to SBIAL, but most importantly Shannon Purser sits front row. After her portrayal of the ever-reliable Barb in the award-winning Netflix show Stranger Things, Purser acceded the highly-coveted rank of internet famous. Director Ian Samuel surfed on this wave, including in his very 2018 comedy an 80s hue immediately reminding the viewer of the show's aesthetic. From the Ringwaldian hair to the puffy flowery coat, Sierra Burgess stays true to her Barb self, in an ode to self-acceptance and body positivity. SBIAL is a teenage rom-com which for once avoids the narrative trope of the makeover and shows us an awkward unpopular teen who can do a headstand on a keg of beer. Netflix indeed is in the business of giving viewers what they want, and this is why SBIAL was not a waste of my time, nor I hope, of yours.
SBIAL succeeds in the way that it calls to our inner teenager and its incredible capacity to feel, as I experienced during the unavoidable "first kiss" scene of the movie. Sierra's barely worried face is framed between Jamey's and Veronica's feet as she lies under a car listening carefully to their dialogue, making sure Veronica does not expose her secret. My heart is racing. I roll my eyes with her when Jamey compliments her friend's cheerleading abilities. But the cut to a close-up of the pretty boy's shy smile is unmistakable, Jamey is about to kiss the wrong girl! I pause. Yes, I pause, to catch my breath.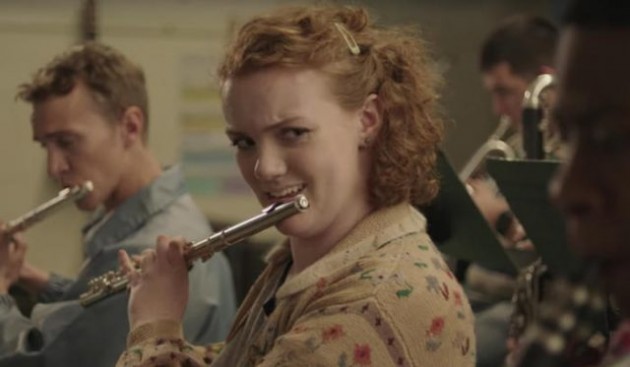 Veronica unexpectedly saves the day and switches places with a terrified-looking Sierra. There are butterflies in my stomach. Music plays, the city lights in the background could be fairy lights, the misfit kisses the pretty football player and I sigh, not with annoyance but with content. SBIAL "gave me all the feelz", in teenage lingo, I was overwhelmed with emotions that are only this strong as an adolescent. Affect is key in these teenage movies, that might be about, but are not only for, teenage girls, as the success of more aestheticized and developed Lady Bird (2017) or Eighth grade (2018) have shown.
Now, as I write, a shiver of excitation mixed with some fear and pleasure runs down my spine. I feel like I am breaking a rule. For it is, in fact, the point of a guilty pleasure: indulging in what you very well know you should not be doing. As a graduate student in film, focusing on issues of gender and sexuality, I should not be watching SBIL and I surely should not be writing about it. That is if I wanted to obey the unsaid but oh-so-powerful hierarchy of taste at stakes in arts. Though since the beginnings of cultural studies it has become mainstream to say the mainstream is worth attention, I am still met with a supportive but clear smile or chuckle when I expose my affection for bad movies.
So I wonder what the recipe for an enjoyable bad movie is. The nostalgic call for buried and intense adolescent emotions scores high in my list, but perhaps we should add the transgressive pleasure of spending a couple hours watching a film which will not bring us anything valuable – except for sure enjoyment, but this is usually not a valid argument in a society that seeks to optimize every waking moment under the pretense of self-improvement. The feeling of bravado that comes with standing against this imperative as well as the hierarchy of good taste make the cherry on top of this cake you know should not be in your diet.
I am a cinephile because I watch movies. And I watch movies that make me feel, the good ones and the bad ones, and I am a cinephile because I like them regardless.