Clicking rewind: Saying goodbye to my neighbourhood video store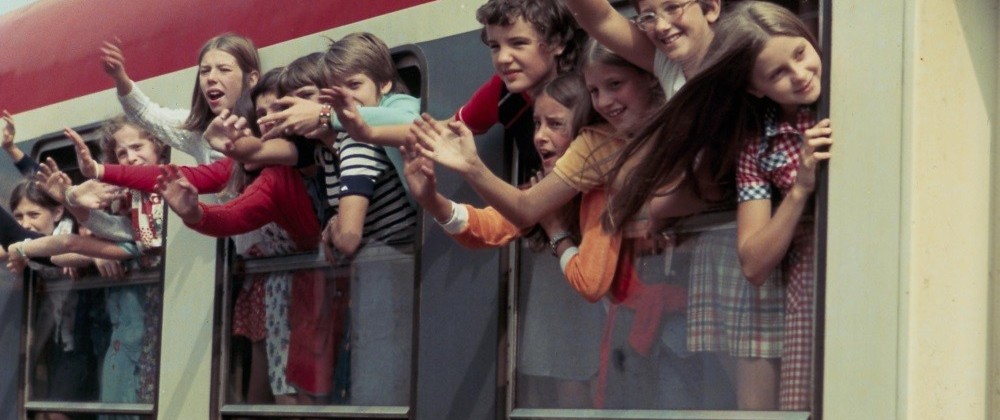 The first thing I noticed was that some of the shelves in the basement had disappeared. It was only two weeks since Videoflicks, a staple of uptown Toronto near the intersection of Avenue Rd. and Lawrence Ave., started selling off their library of around 30,000 classic films to the public. (That launch marked three months before the video store's ultimate closure on the last day of 2017.) Even before then, sales were good. Not long before the liquidation sale began, I emailed the video store's owners, Joe Carlino and Steve Cohen, hoping to lay claim to DVDs to add to my admittedly sparse collection. I greedily forwarded a list of 30 titles. In the week before the sale began, around half of my selections were still in stock. In the two weeks since the liquidation sale began in earnest, about half of the store's total stock was gone.
When I had arrived to pick up the discs in late September, I didn't know which of the coveted classics would be included within that treasure trove of used goods. I was pretty sure the store would have a copy of When Marnie Was There, an overlooked title from the Studio Ghibli pantheon. Indeed, it was there, stacked on top of the pile. I was surprised that customers hadn't yet snatched two of the most enduring films from 1975: Jaws and Dog Day Afternoon. Soon after picking up those films, I would realize that I had rented both of those films from that local purveyor of culture many years earlier.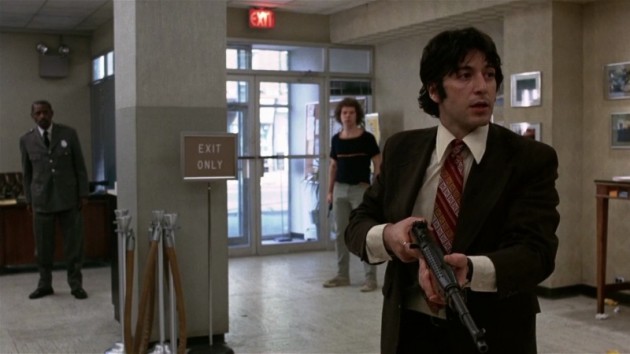 You ain't closing down MY video store
Also packed in the pile was the Denis Villeneuve thriller Enemy, a dizzying character study bolstered by Jake Gyllenhaal's riveting dual performances. It would dawn on me a couple of days after buying this disc how that film wouldn't be quite the same without its inciting incident, when Gyllenhaal's haggard professor decides to take out a film from a video store and discovers his doppelgänger playing a background character. In the film, the actor enters a Queen Video location in Cabbagetown, although that store never existed. The marquee on the exterior is a fake. The moment is especially fitting for a film shot in Toronto, a town that often disguises itself as other cities on film.
But the title I was most surprised to find within my requested batch was Small Change. (Its French title, L'argent de poche, translates more accurately to "pocket money," but to avoid confusion with a Paul Newman-Lee Marvin drama of that name, the title was altered.) Small Change is probably my favourite film by Nouvelle Vague mainstay François Truffaut, a filmmaker who I had first discovered at Videoflicks. I was in high school and had just savoured David Gilmour's The Film Club, 1 a book that chronicled the ex-film journalist's relationship with his son, Jesse, and the detailed film education David provided the high-school dropout. One of the first films the Gilmours watched, according to the memoir, was The 400 Blows. Curious about many titles that had evaded my nascent film education, I once ran the few blocks from my home to Videoflicks to borrow that seminal 1959 coming-of-age drama.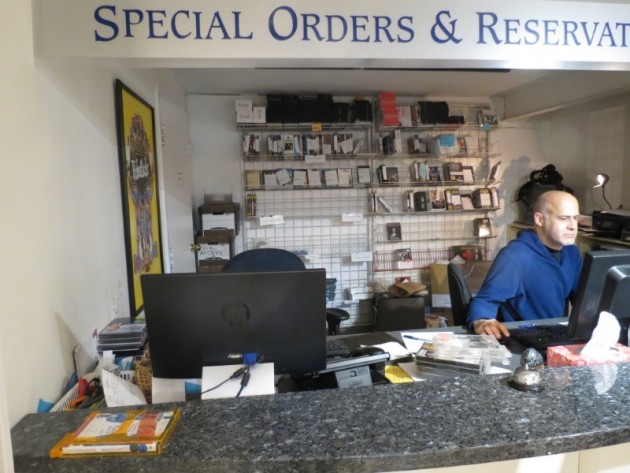 Steve in his office
I noticed the titles brimming from the sides of the DVDs, I mentioned to Steve, who was also standing in front of more packs of requested films bonded together via elastic band, that I was surprised the store had Small Change available. He gave me a perplexed look. "Of course we have it," he said. Why was I so stunned by the availability of a film that, while not one of the more popular French comedies of its period, wasn't all that obscure? Was I already underestimating the viability of a massive film library like the one a short jaunt from my home, one that I had relied upon to provide affordably priced rentals for the two decades I lived in the neighbourhood?
A few weeks later, I was sitting in Videoflicks' cramped basement office with Joe and Steve. (According to more established journalistic practice, it is proper to use surnames. But formality doesn't quite fit with the first-name basis of Videoflicks' customer service, so they will be referred to as such throughout this article.) In the adjacent hallway, the shelves in the classics and foreign film sections were mostly bare. Joe and Steve started talking about their surprise for the sudden influx of buyers before I could even turn on my recorder. Or, more accurately, Joe did the talking, except for the few moments where Steve interjected.
Inevitably, our conversation shifted to some of my own rental habits and experiences at the current, economical Avenue Rd. location, as well as the more spacious store that had existed as its headquarters a couple of blocks south until the early 2000s. I mentioned that when I was in elementary school and my family had just moved to the area, my father used to take me to Videoflicks so we could take home the films he had adored as a teenager and twenty-something, from The Karate Kid to much of Mel Brooks' oeuvre. "It's nice to see that every parent tries to show what they laughed and loved," Joe told me. "Your dad was introducing you to his world… and that's what we've always seen. Every generation has its own sensibilities."
When I spoke with Joe in February 2016, he remarked that the store would remain open until distributors declined to make physical product. He predicted Videoflicks would be open for at least three more years, and in an interview with Toronto's NOW Magazine 2 published a few months later, he reiterated those claims. However, a "For Lease" sign appeared in the store window at the end of August. And, you can blame it not on slagging sales, but on Amazon. That company does not only bar Canadians from streaming its numerous television series (like the Emmy-winning Transparent), but Amazon also does not release those programs on DVD. "If Amazon's going to be that way, other [distributors] will be that way too," Joe said in October 2017, warning of this slippery slope. "The Amazon thing was a bellwether. Everything that they're going to be buying and purveying was not going to be available at all to us."
Weeks before the news of Videoflicks' fate first reached the public, Disney CEO Bob Iger announced that a company streaming service would launch in 2019 3 This would have likely had a pronounced effect on the independent video store, which has relied significantly on family-oriented purchases. The decision not to sign another five-year lease was prescient on the owners' part, as pivotal films and television shows would have been more readily available elsewhere. "People still love this stuff, they still come in to rent and buy, but if you don't have what they want… then it's going to be a problem," Joe said.
So, industry influence is largely to blame for Videoflicks' shuttering. The store will soon join a long list of once-heralded Canadian video stores that have locked their doors, such as Montreal's La Boîte Noire, which closed its last location in summer 2016, and Ottawa's Invisible Cinema. The latter destination, in the downtown core of the nation's capital, was last open in summer 2014 – around a year after I finished my undergraduate studies in the city, and less than three years after I submitted a journalism class assignment about the resilient state of indie video stores in the wake of Blockbuster's bankruptcy.
In stark contrast to numerous print eulogies about the languishing state of the video store, Videoflicks had kept a loyal audience of Torontonians even through 2017. The store's longevity had much to do with various qualities that kept locals walking through the doors every week. For instance, munchies for dogs were a central fixture on the front desk counter, ensuring that most of my weekly visits would feature run-ins with neighbourhood pets. Munching for humans, meanwhile, was a short walk down the steps to the basement's popcorn machine. A slow sojourn around the store was incomplete, in my eyes, without a brown paper bag filled to the top with kernels.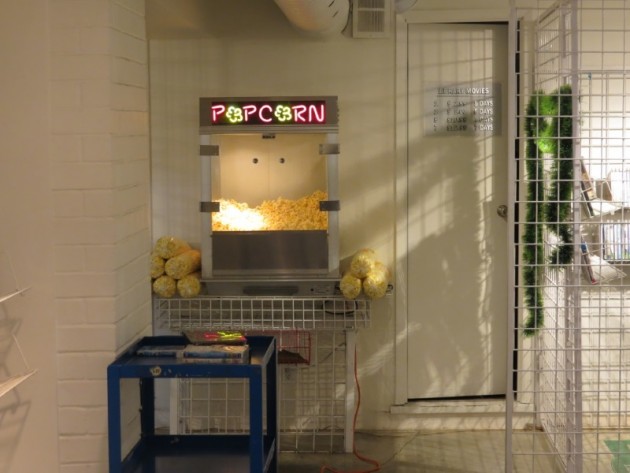 The presence of popped corn was a feature of the store since shortly after its opening in the early 1980s. (Its website claimed Videoflicks was the oldest video store in Toronto, although accounts vary of whether it eclipsed Toronto's Queen Video as the country's initial VHS rental destination.) When the store's original owners, Michael and Beverly Kavanagh, opened it in 1981, not many Torontonians owned VCRs, which were clunky devices that also cost hundreds of dollars. Customers had to rent the players along with the films. Nevertheless, the small following of devoted film fans that frequented these early establishments helped to drive these businesses. The communal, familial nature of the relationship between storeowner and customer, which endured well into the twenty-first century, helped to cement the video store as a thriving force and ancillary market for the film industry.
By June 1997, there were 34 Videoflicks locations operating in small towns and suburbs around Ontario, as well as one in Richmond, B.C. More than two decades later, virtually all of these shops have closed. Only a few remnants of rental remain in Toronto, although to find them, one has to go downtown. The suburbs are virtually empty of these retailers, which explain why residents of towns in the Greater Toronto Area, such as Oakville and Newmarket, used to drive to midtown Toronto to browse and buy at Videoflicks.
Joe and Steve, the latter of whom had worked with Videoflicks almost from the beginning of its existence, purchased the business in 2004, and moved the store from its more unruly home across the street to a compact location. Resisting its namesake, no actual videotapes accompanied the transition: when it opened, the refurbished location only had DVDs available for rental. That touted disc-only resolve was a sign of the times, as the format was quickly supplanting VHS tapes as the de facto mode of watching films at home. At the same time, DVDs took up a smaller amount of space.
For a brief period, home viewing reignited. "At that time, there was a tremendous amount of collectors," Joe said. "Every week, there were hundreds of new releases – not new product coming out of Hollywood, but old product being re-issued, re-mastered – and it was a boom for the industry. The industry wanted revenue streams, so at that time, everything on DVD was a huge amount of money for the studios."
It didn't matter that the new store was steps away from a sprawling Blockbuster location. Videoflicks thrived due to its depth of new releases in many genres the big-box retailer wouldn't carry, especially when it came to foreign-language and documentary fare, and the wide spread of classic titles available in the basement. Of course, the higher cost of new release rentals made the ground floor choices more profitable.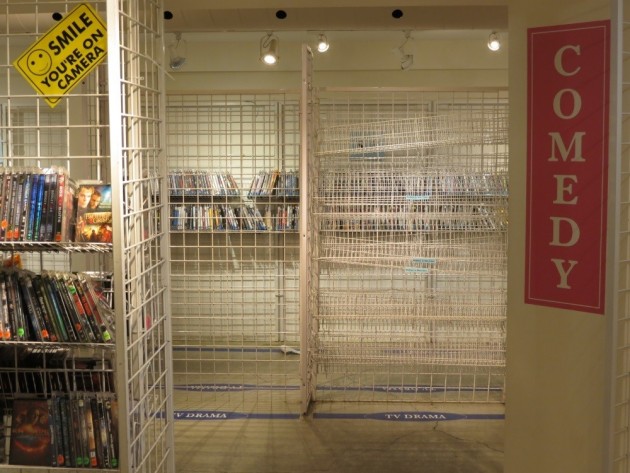 The once thriving, now empty basement
Nevertheless, the store had its greatest value in its accumulating film library. Joe and Steve both mentioned that several of the store's most popular rentals were films aimed at families. With a location not far from Ontario's circuitous 401 highway, the store became a destination for families to take out children's classics en-route to cottage country. That's why animated Disney films and the Harry Potter series have had a lasting shelf life. However, when going through the store database through the store's liquidation, Joe and Steve mentioned there were surprises. One of them was the 1993 family sports drama The Sandlot. Joe said that the one copy of that film brought Videoflicks $600 as a rental. "It's just because it's always in the repertoire… If you're raising children, you know the route they're going to take."
The owners tell me that parental curation, which created a generational appeal for video store spaces due to the ways older patrons wanted to introduce young people to the classics they know and love, have less permanence in a culture when children and teenagers are used to sitting for shorter durations. "They've got more options sitting there, as opposed to renting a movie and taking it home," Steve said. Where customers use to commit to purchasing a film and watching it within a few days, there seems to be a lack of investment among some audiences. "It's too easy to flip the channel," Joe added, speaking literally and figuratively.
Videoflicks occupied a place in the heart of many Toronto cinephiles. Some of its past employees have even gone on to acclaim and success. One of them, Phil Iscove, co-created the television series Sleepy Hollow, which ran for four seasons on FOX. Another, local filmmaker Adam Irving, directed one of my favourite films of 2016, Off the Rails. (That overlooked title occupied a place in the video store's new release documentary section in 2017.) Nevertheless, despite its stature in a city of great film festivals and various post-secondary film programs, Videoflicks was not a short walk from universities, like the independent video stores still scarcely populating the city's downtown core. It was about a 20-minute drive north from the next closest video store – and that's without traffic.
I was first curious about Videoflicks' resonance when I contacted the owners in February 2016 to help me with a university assignment. I expected that the store had already reached its final months, and I was interested to hear what Joe and Steve expected lay ahead for home viewing, once considered a crucial ancillary market for Hollywood. During this assignment, completed during my university reading week in Toronto, I spoke with Joe and got permission from him to hang around the store, where I hoped to question patrons about what kept them coming to the store in an age of instantaneous film streaming on other platforms. I spoke with 24 customers for this assignment, and would guess about half were senior citizens. But I also chatted with many young people perusing the new release stacks who expressed a love for browsing through the shelves.
I asked the customers about the frequency of their visits, the distance they travelled to get to Videoflicks, their main reason for using the store when other digital platforms were available, and what they liked most about the space. More than half of the people I interviewed said they visited the store at least once a week. Many were Netflix subscribers, but the breadth of selections available at Videoflicks made the place valuable. More than a few had travelled at least a few miles to visit the store, demonstrating how the absence of video stores in uptown Toronto helped to ignite a new customer base.
Joe told me then that the store was still garnering healthy amounts of foot traffic, and around 100 new members were being added each month. (Even after the announcement of its closing in the late summer of 2017, Videoflicks was still adding dozens of interested renters to its database of customers.) During the week of my February 2016 visit, which coincided with the final days before the Academy Awards, the store was particular busy, as copies of the nominated Room and Spotlight were the hot rentals. The store was also a hub of discussion between the owners and customers, who chatted about the impending awards show. (When the talk shifted to _The Revenant_'s status as the Best Picture frontrunner, some of the patrons huffed at this prospect.)
According to many of the patrons I briefly interviewed at the store nearly two years ago, the customer service was a pivotal reason they kept returning. On-demand streaming services are, to put it mildly, poorly curated: just take a look at the very random selection of titles Netflix recommends after you complete a movie or season of television. New York Times film critic Manohla Dargis summed up the uncertainty surrounding the online revolution of film watching superbly in April 2016. "I had superior, more interesting choices at my local video stores than I do with Netflix streaming… or even Amazon," Dargis wrote. "If you want to stream nonindustrial product, you often need to do time-consuming digging online. And even if you do, you will never find the online equivalent of a Kim's Video – the extraordinary New York home-video emporium that closed in 2014 – because part of what made it great was being in that store with other people." 4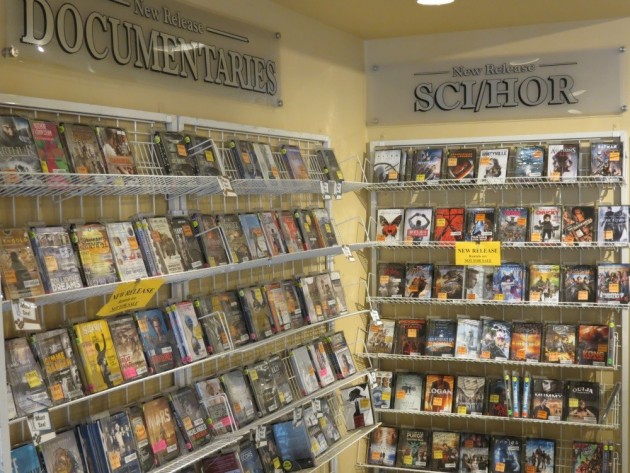 Sections like the documentary showed a curatorial heart
However, with the same speed that video stores burst onto the cultural scene in the early 1980s, they have disappeared almost as instantly. Today, one can even link the immediacy and democratization of film viewing patterns on the availability and accessibility of thousands of films available in one place – a mode the video store helped to pioneer. At the same time, concurrent with the rise of "Peak TV," Joe and Steve said they have noticed a growing disinterest in films. "We still have [had] the same revenue coming in, but it's in serial television," Joe said, adding that if customers do not believe that a character can change within a 90- or 120-minute narrative, those stories fall flat.
During the heyday of video stores, franchises could even be sustained due to a film's success in rentals and video sales. For instance, the first Austin Powers movie made about $54 million in North American cinemas in 1997, but when the sequel reached theatres two years later, it usurped that total on opening weekend. Bustling rental and DVD sales were considered a main reason for that sequel's box office run. My conversation with Joe and Steve circled around to Blade Runner 2049, the sequel to an initial box office disappointment with a status likely propelled by the existence of video stores to display the various cuts of Ridley Scott's film. Today, the additional markets for Hollywood releases lie overseas, where international appeal can save a title that found tepid attention stateside.
Meanwhile, this transitional period of consuming films, which has shifted away from traditional, communal modes of viewing to largely digitized and individualized services, helped to strike the death knell for video stores. These journeys to digital centres may make sense for a generation that has been raised online. However, when one considers the frequently lousy selections of classic films on the most popular streaming platforms (especially Netflix) and the still-significant number of households without Internet service, the heavy loss of independent video stores this decade has been excruciating. The triumph of DVD sales in their first decade has also been largely forgotten.
I asked the owners about whether they see a possible revival of home video formats along the same vein as vinyl. (In 2016, vinyl sales in the United States and United Kingdom reached levels unseen since the late 1980s and early 1990s. 5 ) Joe said he wasn't sure, finding vinyl to be a flashy fad that is bound to fade. However, he remained optimistic: "I do believe that the art of discovery will happen again. People will discover [physical films] and it'll be cool to be offbeat. They will carry the films of so-and-so… and then that will make them hip and cool, and it will become hip and cool again."
This curating of the filmgoing experience has remained vital to the ethos of the video store. Whereas large chains like Blockbuster could not curate due to business arrangements with major studios, workers at indie enclaves like Videoflicks created customer loyalty through recommending their favourites and maintaining relationships with regulars. "We have found that our taste is the art of influence," Joe said. "We grass-rooted a lot of movies that would never have seen the light of day that turned into movies that brought us hundreds of dollars. And it wasn't financial – we just wanted people to see these movies." One of those curated hits at the store was Sean Baker's 2015 indie sensation Tangerine, a film that played to small audiences in downtown Toronto but never arrived theatrically beyond that core. "Editing is everything," he added. "There's too much available, too much around us. If you can't find a voice that focuses you, you'll get lost."
Understanding their role as tastemakers, Joe and Steve, alongside the store's twenty- and thirty-something staff, put energy into bringing attention to hidden gems. "We liked the artier, the more obscure," Joe said. "Documentaries don't turn [a profit] the same way as a commercial release would, but it's important to have it." Interestingly, the films that went first in the liquidation sales were from the classics section – allotted mostly to films that came out in the first half of the 20th century – and the documentaries; neither was a particularly popular rental section in recent years, according to the owners.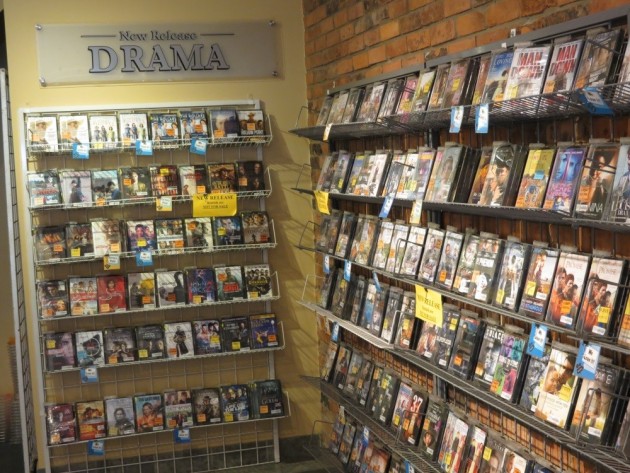 Around the time of my February 2016 visit, Videoflicks was also transitioning to be a more active retail base. This sale area was to serve the people scrambling to buy films in a marketplace where movies are no longer widely available for purchase. Returning to Toronto a few months after, I found that many of the front shelves contained used DVDs that could be bought at a discount. However, as real estate prices climb in Toronto and new homebuyers and apartment dwellers have less room to store their goods, stocking up on physical media is not necessarily high on the priorities of many locals. "We're in this weird time-wrap here, where there are tons of people who are divulging their collections and dumping it," Steve said. "They want the space. They're going to go digital." As a result, the co-owner often drove to garage sales on Saturday mornings to find films that could have a space on Videoflicks's shelves. "I came back [to the store] with the car loaded to the ceiling with stuff… We're finding the people who want to get rid of their stuff yet our customers are dying to buy this stuff."
Although a few rental destinations still exist in downtown Toronto, as these cultural centres approach extinction, one wonders what will happen to these libraries of film – covering various genres, periods, and national cinemas – when these other locations, inevitably, close. One of the benefits of customer service-driven exhibitors like Videoflicks was the attention given to customer requests, which explains why copies of obscure festival selections (like I, Olga Hepnarova and Hello Destroyer) found a place on the store's shelves. "We really would hunt these things down," Joe said, adding that over the past few years, it became progressively harder to track down each film they heard about.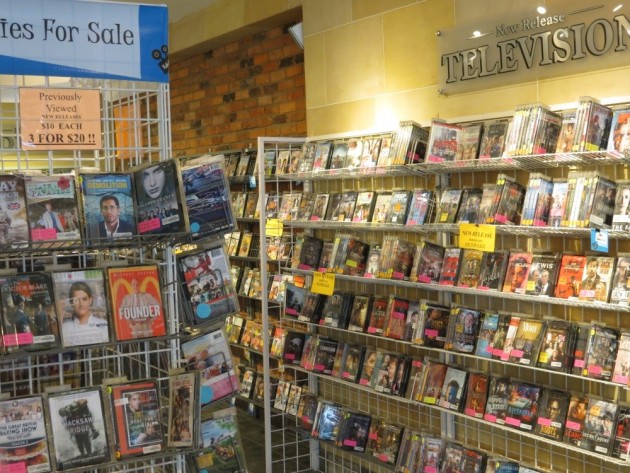 New releases for sale
The sharp decline of these cultural vendors made me think of Susan Sontag's famous essay in the New York Times, "The Decay of Cinema," where the writer concluded that the resurrection of cinema will only occur "through the birth of a new kind of cine-love." 6 Given the immediacy and market fragmentation of the current film landscape, the disappearance of video stores is a concern. If more of these repositories for cinema continue to close at a rapid rate, what does that say for the future of physical film libraries? If these spaces vanish, how will people be able to find the unseen and unknown classics of bygone eras?
Video stores were once valuable as a film database for curious cinephiles – long before a certain Internet acronym gained traction – and they remain essential libraries even as customers migrate to digital spaces. In recent years, one of Videoflicks' fiercest competitors was the Toronto Public Library, home to tens of thousands of DVDs and various streaming services. "It's sort of an interesting phenomenon," Joe said of the Toronto Public Library, referring to it as a type of ad-hoc video store.
But could there be archives available and open to the public, similar to the types of film libraries exclusive to university students? Joe told me that the future is not in rental, but in sale – and the several collectors that arrived at Videoflicks in the early autumn to stockpile films is one indication. "You've accrued something, and now that it's being dissipated, you think, Thank God somebody values this stuff," Joe said. "The good collectors know that this stuff is not going to be available. So they know, financially, whatever they spend on it [at Videoflicks], they'll be able to, once it's out of print shortly… they'll put it on eBay and sell it."
During our October interview, the owners predicted that in around five years from now, there will be "one or two big blankets," likely online, where people will be able to track down classic films in a user-friendly way. However, they do not seem at all bitter about having to close up the shop. Steve and Joe have plans to build a house in Niagara-on-the-Lake. They did say it would take them a while to get used to not being around so many people every day. "That's going to be the hardest thing, [missing] the interpersonal relationships with other people," Joe said. "It was never a job. It was always a great, wonderful love."
The Storefront….a fond farewell
Postscript: Since this article has been published, Videoflicks is re-opening! Read about it here: http://www.postcity.com/Eat-Shop-Do/Do/August-2018/Videoflicks-opens-in-Toronto/
Links:
Johnston, Aidan. "Who's still renting movies and TV shows at Toronto's last remaining video stores?" NOW Magazine. 20 May 2016. https://nowtoronto.com/movies/whos-still-renting-movies-at-torontos-last-remaining-video-stores/
Littleton, Cynthia. "Bob Iger: Disney Sets 'Extremely Important Strategic Shift' With Movie, ESPN Streaming Launches." 8 August 2017. Variety. http://variety.com/2017/tv/news/bob-iger-disney-streaming-movie-pixar-disney-1202519974/
Scott, A.O. and Manohla Dargis. "In an Era of Streaming, Cinema Is Under Attack." The New York Times. 29 April 2016. https://www.nytimes.com/2016/05/01/movies/in-an-era-of-streaming-cinema-is-under-attack.html
5. Ellis-Petersen, Hannah. "Record sales: vinyl hits 25-year high." The Guardian. 3 Jan 2017. https://www.theguardian.com/music/2017/jan/03/record-sales-vinyl-hits-25-year-high-and-outstrips-streaming
Sontag, Susan. "The Decay of Cinema." The New York Times. 25 Feb 1996. http://www.nytimes.com/books/00/03/12/specials/sontag-cinema.html
Notes