American Masters and Monsters: Jefferson in Paris and The Golden Bowl, two films of love and power by James Ivory, Ruth Prawer Jhabvala, and Ismail Merchant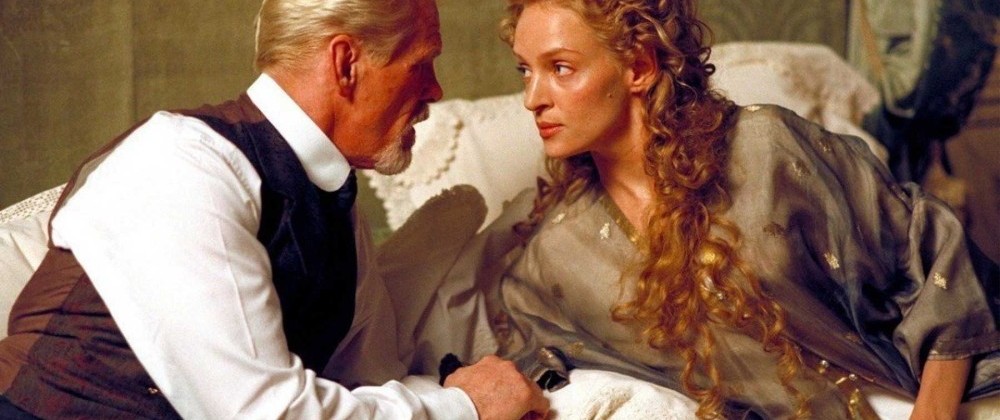 Abstract (by author):
The essay is a consideration of history and heritage, love and power, speech and silence in these two particular Merchant Ivory works, an essay produced at a time when there are new books and articles on Thomas Jefferson and Henry James, the two principal historical figures attached to these films. The essay contains comment on the lives and works of both men and an appreciation of Merchant Ivory works, and uses references to André Bazin, Daniel Herwitz, James Baldwin, Saul Bellow, Kenneth Burke, and other writers and critics. It affirms principle in the accomplishment of excellence.
Much of our lives is lived in private, if not in secret and in silence. The practicalities and pains and possibilities of an individual life are revealed fully, and frequently, only in art. When one considers human troubles, particularly the pains of family and love and the confusion and disappointment of friendship, it is amazing that anything of value gets done in the world. Yet, we have brilliant and committed artists and intellectuals, activists and leaders, in art, business, civic life, education, science, and politics—we have their accomplishments. The work is theirs, but the bounty is ours. Pain, like pleasure, like curiosity and discipline and imagination and intelligence and rigor, can be progenitor to the mastery of feeling, thought, and craft, and the achievement of excellence. What makes a great leader? Who can bring the citizens of a nation together? The subject is one we consider in grade school and during election periods, and sometimes as we try to work with others or take on important tasks ourselves—but the answer, no matter which faculties and forces and values and virtues are named, must be lived with efficiency and conviction: courage and creativity, and honesty and intelligence, and charisma, commitment, confidence, eloquence, energy, fellowship, knowledge, judgement, method, nurturing, responsibility, self-awareness, sense, spirit, trust, and vision. By most definitions, Thomas Jefferson (1743 – 1826) was a great leader: an original writer of the Declaration of Independence, with John Adams, Benjamin Franklin, Robert Livingston, and Roger Sherman, and the third American president, as well as a secretary of state, a governor, a diplomat, a lawyer, a farmer, a philosopher, a student of classical languages, and a violinist, Jefferson is one of the great leaders in American history. During his inauguration as president, Thomas Jefferson said, "Every difference of opinion is not a difference of principle." As president, Jefferson lowered the nation's debt and reduced the size of the government's bureaucracy, and he was responsible for enlarging the size of the country with the Louisiana Purchase. Thomas Jefferson would found the University of Virginia; and help to found the Library of Congress with the sale of his own book collection to the government. Thomas Jefferson's life, work, and legacy have been the focus of many books, such as the historical work "Most Blessed of the Patriarchs": Thomas Jefferson and the Empire of Imagination and the poetry collection Monticello in Mind: Fifty Contemporary Poems on Jefferson, both published in 2016. The wonder is that Jefferson has not inspired more motion pictures—consequently, I am glad to have the theatrical motion picture drama Jefferson in Paris (1995) from Merchant Ivory Productions, and Jefferson, a History Channel documentary with drama by A & E Television (2010).
Why aren't there more and better films about American leadership? Among the interesting films of leadership in history, culture, and commerce are Amistad (Steven Spielberg, 1997), featuring Anthony Hopkins as John Quincy Adams tackling a legal case involving enslaved Africans who rebel and Alexander Hamilton (1931), and All the President's Men (Alan Pakula, 1976), The Big Short (Adam McKay, 2015), Bobby (Emilio Estevez, 2006), Born on the Fourth of July (Oliver Stone, 1989), Bound for Glory (Hal Ashby, 1976), Brothers (Arthur Barron, 1977), Cesar Chavez (Diego Luna, 2014), Charlie Wilson's War (Mike Nichols, 2007), Coach Carter (Thomas Carter, 2005), Edison, the Man (Clarence Brown, 1940), Erin Brockovich (Steven Soderbergh, 2000), Frost/Nixon (Ron Howard, 2008), Geronimo: An American Legend (Walter Hill, 1993), Glory (Ed Zwick, 1989), Good Night, and Good Luck (George Clooney, 2005), The Great Debaters (Denzel Washington, 2007), Hyde Park on the Hudson (Roger Michell, 2012), Lincoln (Steven Spielberg, 2012), MacArthur (Joseph Sargent, 1977), Malcolm X (Spike Lee, 1992), Matewan (John Sayles, 1987), Midway (Jack Smight, 1976), Milk Gus Van Sant, 2008), Reds (Warren Beatty, 1981), Selma (Ava DuVernay, 2014), Thirteen Days (Roger Donaldson, 2000), W. (Oliver Stone, 2008), and Young Mr. Lincoln (John Ford, 1939). I would love to see more films on the varieties of American leadership, on the lives and works of Ella Baker, Ralph Bunche, George Washington Carver, Noam Chomsky, Paul Cuffe, Charles Curtis, Dorothy Day, Frederick Douglass, W.E.B. DuBois, Thomas Eakins, Duke Ellington, Jane Fonda, Benjamin Franklin, Berry Gordy, Eric Holder, Henry James, Alain Locke, Yo-Yo Ma, Toni Morrison, Samson Occom, Colin Powell, Bayard Rustin, Bernie Sanders, Gertrude Stein, Tecumseh, Ida B. Wells, Booker T. Washington, and Walt Whitman. There are, of course, documentaries on some of these people—such as Fundi: The Story of Ella Baker (Joanne Grant, 1981) and Brother Outsider: The Life of Bayard Rustin (Nancy Kates and Bennett Singer, 2003), two civil rights activists—and television has given us some noteworthy programs, but it seems as if the best theatrical films about American leadership and politics have been fiction features, whether dramas or comedies—such as All the Kings Men and The Candidate, _Citizen _Kane, Primary Colors, and Wag the Dog.
Cinema, like literature and the other arts, like history and philosophy, offers records of struggle and accomplishment: What are the virtues that sustain human relationships, personal, public, and political, through difficulties? What are the principles that make a just legal system and harmonious nation possible? Who are the figures in art and culture, in society and politics, who have created language and institutions and opportunities for liberty and love? Thomas Jefferson for his championing of an American republic that respected liberty, knowledge, agrarian life, and community, and Henry James for his dedication to the creation of an American literary sensibility of consciousness, elegance, freedom, perception, and both solitude and sympathy are two figures—creative, strong, necessary, profound, rare, and vulnerable—of possibility and wisdom. Director James Ivory with screenwriter Ruth Prawer Jhabvala and producer Ismail Merchant have brought several of the works of Henry James to the screen, as well as having made the film Jefferson in Paris. Their motion picture works contain a warmth and maturity that is not as common as might be expected in contemporary cinema, which often seems to prefer the shallow, the transgressive, and the violent: contemporary cinema—art films and commercial films—seems, very often, not merely to break with the caricatures and clichés of aesthetic and social traditions, achieving a free and modern vision, but to resist the call of moral conscience and to reject moral imperatives.
Andre Bazin, the distinguished philosopher and critic of cinema, valued literature and drama very much, and Bazin saw cinema, shaped by realism and infused with movement, as an art with relationship to both life and other arts. He thought about what cinema meant for culture, but some of his thinking is both provocative and questionable. Andre Bazin recognized photography as a machine process, and cinema as an industrial art bearing traces of the world—some of them profoundly impersonal: photography as an art capturing space and time and the human being as one more object in the world. "Cinema is a symbiotic medium, in the sense that it mediates between the human and the nonhuman, art and nature, and by doing so, it enhances both sides, as long as the two are willing to accept each other and celebrate their ontological differences," said Angela Dalle Vacche in her consideration of Andre Bazin's thinking in "The Difference of Cinema in the System of the Arts" (Opening Bazin: Postwar Film Theory and Its Afterlife, edited by Dudley Andrew with Herve Joubert-Laurencin, Oxford University Press, 2011; page 148). Of course, the human is an object in the world but it, he or she, is not simply one more object in the world. Object, world? Personal, impersonal? Space, time? Those are all human concepts. Such concepts do not exist outside of human consciousness, as far as we know. How, exactly, does nature in general, or the nonhuman in particular, accept and celebrate the human?
For some people only what concerns their own body and emotions is personal—and for others art and philosophy are personal, and/or mathematics and science are personal. For some people, civic life and political engagement are personal. However it might be more clarifying if, rather than using terms such as personal or impersonal, one might substitute consistently terms such as animate or inanimate, human or inhuman, selfish or selfless. "For Bazin, photography assigns a new, equalizing, and thus democratic value to all things. This is due to the camera's indifferent gaze, where it is easy for the lens, or objectif, to displace a human being from the center and make a person appear as an object like any other included in the field of vision. Thus, the human element becomes Other on the screen. Only through filmmaking can we glimpse this sense of Otherness about what a human is," wrote Angela Dalle Vacche in Opening Bazin (page 150). Who creates a camera, chooses a camera, and points a camera? The contemplation that cinema allows is part of a creative process, and, yes, a creative process that utilizes machinery, a creative process that becomes part of a larger culture, but the contemplation itself can and does occur beyond and without the camera—beyond cinema, as part of what makes us distinct as human beings. The history of power and pain in the world, in political or public situations as well as in personal or private situations, is proof that we do not need art or technology to see human beings as Other. What cinema—like all art—can do is to make us more aware, more sensitive; and it can help us to become more cruel, decadent, and insensible too. How we choose to be human in the world—knowing or ignorant, kind or cruel—contributes to the quality of our lives and works—and to our national heritage and the broader, larger human heritage.
What are the roots and branches of heritage? Is heritage as natural as a flower, shrub, or tree, or is it a constructed thing, a machine—or is heritage both natural and constructed? "Heritage arose in the eighteen and nineteenth centuries. It is a central cog in the structure of modernity, a way of forming the past and ongoing traditions into an ensemble," wrote Daniel Herwitz in "The Heritage of Heritage," a section of his book Heritage, Culture, and Politics in the Postcolony (Columbia University Press, 2012), a book exploring culture in India, South Africa, and the United States of America. Daniel Herwitz declared, "Heritage is the instrument of the hegemonic process, this minting of groups into the coin of the realm, that is, citizenship, nationhood, one nation under God with liberty and justice for all (as I used to recite in school)" (pages 13 and 14). Daniel Herwitz writes about the American colonies, the revolution against British power, and the union of states as the American experiment, the desire for invention rather than imitation in a new world; and, Herwitz writes of how the settlement of the continent became scriptural, a repository of standards and values, with the establishment of stories of origin that rebuke other claimants (native populations, new immigrants); and how culture—such as cinema—allows a perpetual rebirth of the myth of origin, confirming virtue, and granting a source of political authority. "One man alone finally can't do much when bucking an entire system, even if the weight of Hollywood films tilts toward the opposite," surmises Herwitz (page 179).
Great men are not designated as such because they are all-powerful or perfect, but because they have used their imagination and intellect, their discipline and energies, to transcend their imperfections and weaknesses to create something greater than themselves, something beautiful, good, and true—something of authority and influence. One man helps to create a country that offers more equality and justice in the world—another man creates a literature capable of more consciousness, morality, and sensitivity than has been seen in that country. In Jefferson in Paris (1995), the film directed by James Ivory and produced by Ismail Merchant, we—the film audience—are introduced to the great man Thomas Jefferson writing a letter and simultaneously copying it with a marvelous contraption—suggesting that Thomas Jefferson was a modern man for his time, the kind of man who prefers literature, philosophy, and science to superstition. From there, we are taken to Pike County in Ohio, where a brown-skinned descendant of Thomas Jefferson lives—a reporter visits for an interview Madison Hemings, the son of Thomas Jefferson and Sally Hemings (1773 – 1835), an enslaved woman of African descent; and the reporter is told about life during the time of Sally Hemings, when Negroes were prohibited from reading, and that Jefferson freed his dark children in his will. Sally's family has kept a shoe buckle as a remembrance—a shoe buckle that shifts the story to France, where Thomas Jefferson is seen wearing the shoe in the French court, to which Jefferson appeared as an American ambassador for five years, beginning in 1784—although some sources list the date as 1785: possibly because Jefferson arrived as an American trade representative to France in 1784 ("minister plenipotentiary to negotiate commercial treaties with foreign powers" according to the online Encyclopedia Virginia, "Thomas Jefferson and Books," accessed November 2016), but Jefferson did not succeed Ben Franklin as minister to France until Franklin resigned in 1785. Jefferson in Paris cannot be compared to the films of history by Sergei Eisenstein, Carl Theodor Dreyer, and Alexander Korda, or to those by David Lean, Roberto Rossellini, Ousmane Sembene, Margaret von Trotta, Theo Angelopoulos, Carlos Saura, Hsou Hsiao-hsien, and Emir Kusturica—or even to Steven Spielberg's Lincoln or Ava DuVernay's Selma. The film Jefferson in Paris does not depict the most dramatic or significant events in Thomas Jefferson's public life, but it does give image, movement, and voice to genuine history (Jefferson's time in France) and a portrait of Jefferson's character.
The documentary Jefferson begins with Thomas Jefferson on his death bed: Jefferson was determined to live until July 4, 1826, the fiftieth anniversary of the American Congress's approval of the Declaration of Independence, of which Jefferson was the original writer— When in the Course of human events it becomes necessary for one people to dissolve the political bands which have connected them with another; and Jefferson did live until then, dying that day. Immediately acknowledged are Jefferson's contradictions, personal and political— regarding slavery, personal debt, and government power—by the program's articulate talking heads, which include scholars such as Peter S. Onuf and Annette Gordon-Reed and Joanne Freeman, Jan Lewis, Johann Neem, David Konig, Michael Kranish, Andrew O'Shaughnessy, James Sofka, Lucie Stanton, and Susan Stein. There are actors cast as Jefferson and his associates in the documentary, but, generally, they pose in different settings or perform particular tasks, rather than speak. The documentary is narrated by Ted Marcoux, and directed by Trey Nelson, with Frank Konghan as writer-producer, and executive producers Ken Druckerman, Banks Tarver, and Susan Werbe for A&E Television and the History Channel. We learn that Thomas Jefferson was born on the Virginia frontier of local gentry, reared in rural isolation and drawn to books, before going to William and Mary College, where Jefferson played music and participated in social gatherings for smart talk. Jefferson became a lawyer, and was willing to represent Negroes, sometimes taking cases pro bono—for the public good, without pay. Thomas Jefferson was drawn to politics, and entered the governing House of Burgesses, the legislative assembly in the American colonies. For a long time Jefferson was shy with women before meeting and marrying Martha Wayles (Skelton), a woman of beauty, musical skill, and wealth, with whom he would have six children, only two of whom would survive to maturity. Jefferson met John Adams, a man who would become a friend, colleague, and rival—Adams liked confrontation, but Jefferson did not. As the American colonies began to organize against the British, Thomas Jefferson was asked to write a document putting forth rebel claims—and the resulting Declaration of Independence was an affirmation of values and rights, and a list of grievances against the king. It would remain a signal achievement for Jefferson—although, even after the revolutionary war and the achievement of nationhood for the united American colonies, the document's values and rights would have to be fought for anew by minorities, such as Native Americans and American Negroes.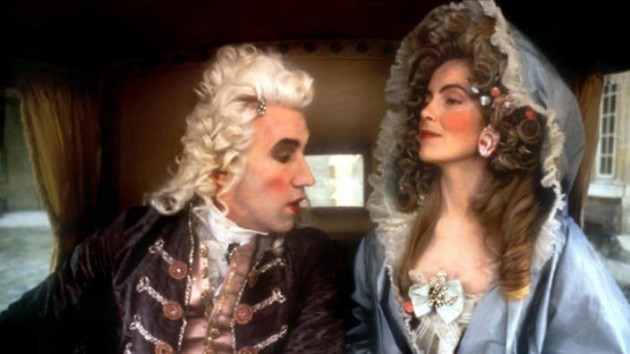 Jefferson in Paris
Thomas Jefferson, as a Virginia legislator, worked on many laws, including legislation for the separation of church and state. Jefferson became a governor of Virginia, but that responsibility was not celebrated (he was known to flee a British military advance, leaving his state without leadership). Upon his wife Martha's death, he was near suicidal. Jefferson would recover his public reputation, but remain haunted by his private loss. Thomas Jefferson went to Paris as a representative of American trade, before replacing the well-regarded, even loved Benjamin Franklin as the American minister to France. Jefferson became more cosmopolitan in Paris—and, as a companion for his young daughter Polly (Mary), Jefferson brought to France the fourteen years-old Sarah Hemings, known as Sally, a relative of his late wife (Sally bore a resemblance to his deceased Martha). Sally would become his concubine, and be made pregnant at age sixteen by Thomas Jefferson, in all giving birth to six children by him (four of whom would survive); a relationship that, in time, would be a secret made public, a scandal.
The motion picture documentary Jefferson describes Thomas Jefferson as a political animal that wanted to be known as a cosmopolitan statesman and a gentleman farmer. Jefferson worked hard for his country, but his ideas were sometimes in conflict with other prominent men and women. Andrew Hamilton wanted a strong central government, whereas Thomas Jefferson did not, preferring more autonomy for both the states and for individuals. When Andrew Hamilton wanted the federal government to assume the financial debts of the states for participation in the revolutionary war, there was disagreement from James Madison and Thomas Jefferson—but Jefferson, conducting a negotiation with the other two men over dinner, resolved that particular conflict. Further disagreement with Andrew Hamilton would cause Jefferson to retire from George Washington's cabinet and return to Jefferson's home at Monticello in Virginia, where Jefferson planted tobacco, corn, and wheat, a variety of vegetables and fruits. Thomas Jefferson would run for president against John Adams in 1796, and come in second in votes, and become John Adams's vice president; and then run again in 1800, achieving an electoral college tie with Aaron Burr, with Jefferson ultimately serving two terms as president, before being succeeded by James Madison and retiring to Monticello for a second and final time, during which John Adams would be one of Jefferson's regular correspondents. The documentary Jefferson contains the kind of information that is hard to find in most dramatic feature films.
Monticello, a Virginia mountain farm and factory, was home and refuge for Thomas Jefferson, a library and museum and school too—for him and those who visited. Jefferson worked on the house and its gardens for decades: the house was an experiment in architecture, and the gardens formed a laboratory too. Jefferson gathered furnishings—fine art and folk pieces—from his travels in Europe and America. Thomas Jefferson read literature and history and philosophy there—and, while Jefferson gave his attention to folk and popular poetry, sharing some of that with his family, the poetry he loved most and revered was classical. Jefferson's Monticello has become part of the American heritage—history, standard, and trust. In an interesting collection of poetry on themes of person, place, and politics, Monticello in Mind: Fifty Contemporary Poems on Jefferson, edited by Lisa Russ Spaar (University of Virginia Press, 2016), featuring the work of diverse writers—among them, Lucille Clifton, Rita Dove, Terrance Hayes, Mark Jarman, Lorine Niedecker, Ravi Shankar, Tracy K. Smith, Arthur Sze, Natasha Trethewey, Charles Wright, and Kevin Young—the Native American poet Simon Ortiz, of the Acoma Pueblo tribe, wrote in his poem "Freedom and the Lie: Monticello and Thomas Jefferson: Plan" of the contradictions and costs of Jefferson's ambition and American accomplishments. Simon Ortiz declared: "Freedom is a mind set. It is plan: sought and decided. / Not negotiated. Jefferson was law. Plan. According to him / and God, air was his. Plan. Therefore Monticello had no need / for justification at all. Plan. With no permission. / Nor obligation."
The American film director James Ivory was born in California in 1928, and in Jefferson in Paris, he is working on a subject—morality in love and family and society—from his own national heritage, whereas many of the films Ivory has made with his collaborators, the producer Ismail Merchant (1936 – 2005), a native of India, and Ruth Prawer Jhabvala (1927 – 2013), a writer born in Germany and schooled in England, and the author of The Nature of Passion (1956), Heat and Dust (1975), Out of India (1986), Three Continents (1987), and My Nine Lives (2004), are films that have been focused on other countries, other cultures. The filmmakers—Ivory, Merchant, and Jhabvala—may be best known for works interpreting literature and set in England, heritage films. The Oxford Dictionary of Film Studies (Oxford University Press, 2012), by Annette Kuhn and Guy Westwell, defines a heritage film as a quality costume drama, inspired by literature, resembling art films while lacking perceptible originality of form; a variant of art cinema that reaches beyond cinema for its source and prestige, usually affirming national culture and history, such as British cinema beginning in the 1980s with Merchant Ivory productions; and, despite, the apparent national interests and cultural conservatism, heritage films can and do touch on international factors and charged issues of gender and sexuality.
The films of Merchant and Ivory with Jhabvala have been set in Britain, France, India, and the United States, films of heritage, history, and humanism—faith in the value and virtue of human beings; and the three began their collaborations with a film of Ruth Prawer Jhabvala's novel The Householder, about an interfering mother's effect on a young married couple in India, in 1963. Of Ismail Merchant, Toby Talbot, a literature professor, theater owner, and writer, has said, "In 1961 he and James Ivory (his future lifetime business partner) formed Merchant Ivory Productions in order to make English-language theatrical features in India for the international market. He came up with a scheme to finance MI productions by persuading American studios to use money in their rupee accounts that could not legally be repatriated because the Indian government had frozen them" (The New Yorker Theater and Other Scenes from a Life at the Movies, Columbia University Press, 2009; page 115). Their films—features, documentaries, and shorts—celebrate beauty, civility, intelligence, and sentiment, but also show how power works in society. The films by Ismail Merchant and James Ivory that focused on Indian life include Shakespeare Wallah (1965), a work about Shakespearean actors in India and the competition between theatre and film, and Bombay Talkie (1970), about love and art (fiction and film) and the clash of cultures, and Hullabaloo Over Georgie and Bonnie's Pictures (1978), and Heat and Dust (1983); and their British films, several inspired by the work of E.M. Forster, are Autobiography of a Princess (1975), A Room with A View (1986) Howards End (1992) and The Remains of the Day (1993). The gorgeous photoplay Maurice (1987), a bright, graceful, and moving adaptation of E.M. Forster's posthumously published novel, about a Platonic love affair between two men—James Wilby as Maurice and Hugh Grant as Clive in the film—who meet at university, one of whom marries, and the other who becomes entangled with a laboring man, Alec Scudder (Rupert Graves), would be done with a new screenwriter: Kit Hesketh-Harvey, writing with James Ivory. Their French films are Quartet (1981), Jefferson in Paris (1995), A Soldier's Daughter Never Cries (1998) and Le Divorce (2003). Their American films, with some exemplary adaptations of texts by Henry James, are Roseland (1977), set in the fabled New York ballroom, and The Europeans (1979) and The Bostonians (1984), Mr. and Mrs. Bridge (1990), and The Golden Bowl (2000).
Director James Ivory would complete The City of Your Final Destination (2009) with writer Ruth Prawer Jhabvala but not producer Ismail Merchant. Ismail Merchant, a producer and philanthropist, who himself had directed the films The Proprietor (1996), Cotton Mary (1999) and The Mystic Masseur (2002)—the first a British production, and the other two American productions, had died before City of Your Final Destination was produced. James Ivory told the New York Times that Ivory and his collaborators Jhabvala and Merchant had lived in the same luxury co-operative building on Manhattan's East Side, and how he realized the full extent of Merchant's work: "Ruth and her husband lived on the seventh floor. I lived on the 12th, and Ismail lived on the 14th" and that "Even after working with him for 40 years, I only really had a feeling for what he did after he wasn't there anymore, and I had to do it" (April 8, 2010). The City of Your Final Destination, a green and gritty, leisurely, lovely film, an American film set mostly in another country, is based on Peter Cameron's novel, and is about a bumbling scholar, Omar Razaghi (actor Omar Metwally), who visits Uruguay to get permission for the biography of a dead artist, Jules Gund, a Latin American writer of European descent, from his strange bohemian family, with Anthony Hopkins as brother Adam, Laura Linney as wife Caroline, Charlotte Gainsbourg as mistress Arden, Ambar Mallman as Arden's daughter Portia, and Hiroyuki Sanada as Adam's companion Pete—the film is also a meditation on strength and weakness, on truth and lies, and on accident and fate. Whereas Jefferson in Paris is not one of the trio of collaborators most easily pleasing films, for the value of its subject, it is worth seeing more than once.
The class that rules in any society is something of a clique—whether in a court or a congress, in industry or intellectual institutions. In Jefferson in Paris, the elaborate rituals of the French court are a bit much for Thomas Jefferson (1743 – 1826), a libertarian and a republican, an advocate of liberty and public education, but Jefferson is a good diplomat, though vexed by the French asking questions about the state of blacks in America—and, thus, implying the incomplete state of the American revolution. (France, like much of the western world, has a complicated relation to Africa and Africans—which is to say, France, despite its pretty ideas of equality and fraternity, had made Africans into slaves too.) Jefferson has brought a young black man with him, James Hemings, the brother of Sally Hemings, to serve Jefferson and to learn French cooking—and James is encouraged by the French servants to ask for pay for his work and James does, though Jefferson and James agree that this payment is only while they are in France. Meanwhile, the French citizens and peasants are beginning to question the French aristocracy, and even royalty is sometimes mocked—few of them knowing that the guillotine is being invented and that social justice and public entertainment will take on a new and vicious theatricality.
Nick Nolte stars as Thomas Jefferson in Jefferson in Paris (1995). Nolte is an actor of integrity and force who first appeared in old television shows such as Death Valley Days (1969) and The Streets of San Francisco (1974) and made a very strong impression as Tom Jordache in the mini-series Rich Man, Poor Man (1976), before starring in theatrical motion pictures such as The Deep (1977), Who'll Stop the Rain (1978), Heart Beat (1980), Under Fire (1983), Down and Out in Beverly Hills (1986), New York Stories (1989), Cape Fear (1991), The Prince of Tides (1991) and Lorenzo's Oil (1992). Nick Nolte as the Virginian Thomas Jefferson, an American trade representative to France, then the American minister to France, contends with the differences in French values and American values not only in regard to his servants but in regard to his family—Jefferson has a daughter with him, Martha, called Patsy, who shares his love of music and sense of loss regarding the death of his wife Martha, Patsy's mother, but Jefferson puts Patsy in a convent for protection against corruption. Jefferson was apprehensive of the free speech of French women and disapproving of the free sexuality of many of them. Jefferson wanted his daughter Patsy to learn something of French manners but not French morals (Jefferson says American morals are right for Americans but not difficult to unlearn). Gwyneth Paltrow plays daughter Martha (Patsy) as earnest and provincial: self-conscious, small-minded, though basically well-intentioned. "Back in 1785, the widowed Jefferson (Nick Nolte) arrives in Paris with his uptight daughter Martha. She is supposed to be 12, but for some reason is played by a 23-year-old Gwyneth Paltrow," notes Alex von Tunzelmann (The Guardian, February 4, 2010). Thomas Jefferson meets a woman in France of Italian birth: Madame Maria Cosway (Greta Scacchi)—she is married to a fey, British painter, William Cosway (Simon Callow)—but Jefferson is charmed by her, his daughter Patsy less so. The lady, who has her own story of childhood family misfortune as well as an interest in painting, performs on a harp at a private party—and, soon, Madame Cosway and Jefferson play a game of Heads and Hearts, in which cavalier, well-garbed people articulate different notions of reason and sentiment (the scene was, apparently, inspired by a letter Jefferson wrote to Maria Cosway). The lady and the diplomat become friends and correspondents—and they seem to fall in love.
Thomas Jefferson had two daughters, Lucy and Polly, still living in America, but one of them, Lucy, dies of whopping cough; and Jefferson has the remaining daughter, Polly (whose birth name was Mary), brought to France with her nursemaid Sally. Sally Hemings was the daughter of (black, enslaved) Elizabeth Hemings and (white, free) John Wayles—Wayles, the father of Martha Wayles, Jefferson's wife. Sally is beautiful and cheerily girlish (the historical Sally was fourteen and the actress playing her, Thandie Newton, is in her early twenties)—and Patsy (Paltrow) is jealous for her father's attention, whether that attention is drawn by Madame Cosway or Sally. Sally does have Jefferson's attention, particularly when she dawdles in his bedroom after her brother James (Seth Gilliam) insists she asks Jefferson for wages (I wondered about the motivation for that—certainly few black men could be blamed for the sexual availability of black women to slaveholding white men). Madame Cosway is repelled by her suspicions of Jefferson's relationship with Sally—the American reality of power, the sexual conundrum of male appetite. There is no scene of sexual intercourse between Jefferson and the much younger Sally in the film. Of course such a scene might have been interpreted as a glorification of pedophilia or situational rape; although the people of the time assumed that Jefferson loved Sally—which amused some, and outraged others. James, Sally's brother, is angry too, and asks for his freedom and Sally's—and for her unborn child's freedom. Thomas Jefferson promises to free them—in stages. "Ruth Prawer Jhabvala's screenplay probes the conflict between Jefferson's heart and head not only in his relationship with these women but in his ambivalent views on slavery," wrote Frederic and Mary Ann Brussat of the online Spirituality and Practice (comment posted online August 30, 2002), concluding, "This beautiful looking Merchant-Ivory production contains ample pleasures for those who appreciate subtlety and sophistication in their movie fare."
Yet, Owen Gleiberman of Entertainment Weekly wrote, "Jefferson in Paris brings the cocoon of prerevolutionary Paris to vivid, eccentric life. For all its historical fascination, though, the film gradually loses the pulse of its characters," claiming that the film failed to present honestly the Jefferson-Hemings intimacy—and the sexual pull of the relationship (April 14, 1995). Who was Sally Hemings (1773 – 1835)? Nursemaid and seamstress? Concubine? What more? Annette Gordon-Reed, who wrote the scholarly text Thomas Jefferson and Sally Hemings: An American Controversy (University of Virginia, 1997), collaborated with the much-published Jefferson scholar Peter S. Onuf, a colleague and friend, for the book "Most Blessed of the Patriarchs": Thomas Jefferson and the Empire of Imagination (Liveright/W.W. Norton, 2016): and, in "Most Blessed of the Patriarchs," Gordon-Reed and Onuf convey a comprehensive, contemporary, and critical understanding of Jefferson: "It is easy to understand how Jefferson developed his will to mastery. Everything in his life pointed to it from birth onward. He was a first son at a time when that mattered far more than it would today. That he was a son at all—a male—automatically placed him above half the population in his patriarchal society. Then too, he was born at that top of his region's social stratum into a class that owned other human beings—he was the legal master of people" (page 100); and, Gordon-Reed and Onuf report descriptions of Sally Hemings as beautiful, civil, hardworking, and organized (page 129). Yet, we know hardly anything about what is most important to know: what Sally Hemings thought. There is no significant quote from Sally Hemings in the book, and in the film she articulates no significant consciousness about enslavement, or love, or anything else. Only her brother—and Jefferson's daughter Patsy—register the burden of racial conflict. The film does not give us all of Jefferson's perspective—that he was paternal and protective but thought blacks inferior and said he had not seen evidence of black genius (in a world in which a black girl or boy could have fingers chopped off for learning to read). Even gifted men can confuse consequences for causes, making mistakes in judgement.
The Constitution of the United States of America—We the people of the United States, in Order to form a more perfect Union, establish Justice—defined the purpose of the union of American states: it was successor to the Articles of Confederation, and was adopted by convention in September 1787 and ratified by individual states during the subsequent months and years. Thomas Jefferson did not write it, though he did many other things. Thomas Jefferson, a patriot and a man of the world, cosmopolitan and provincial, liberating and exploitive, was complex. The book "Most Blessed of the Patriarchs": Thomas Jefferson and the Empire of Imagination by Annette Gordon-Reed and Peter S. Onuf, a meditation on family, culture, and political ideas in the life of Thomas Jefferson, seems a shrewd summation of Jefferson's life, capturing his great discipline and his good luck, such as his marriage in 1772 to Martha Wayles, a woman of wealth and the widow of Bathurst Skelton, through whom Jefferson inherited land as well as slaves. The father of Martha Wayles had children with an enslaved woman, the mulatto Elizabeth (Betty) Hemings, one of whom was Sarah, called Sally, with whom Jefferson had children after the death of his wife Martha. Jefferson would see that his children with Sally learned skills such as carpentry (some of them, not all, would move away and pass for white). Jefferson was a statesman, a farmer, a musician, the collector of many books and an author: he wrote A Summary View of the Rights of British America (1774), Notes on the State of Virginia (1785), and A Manual of Parliamentary Practice for the Use of the Senate of the United States (1801). Jefferson opposed the Alien and Sedition Acts that prohibited political dissent; and he supported the Lewis and Clark expedition of the great American wilderness, exploring the western lands, meeting Native Americans, observing animals and plants, making maps. How does one weigh the knowledge and ignorance, the strengths against the weaknesses, of such a singular figure? What of his relationship to those born under the power of lash and yoke, those within his power? "It is often noted after his return from France, Jefferson appeared to retreat on the subject of slavery. Though he continued to the end of his days to call it an evil, he declined to be an active agent for change," Reed and Onuf write (page 122), reminding the reader that Monticello was not only a home or a museum, it was a working slave plantation. It may be important to note that Thomas Jefferson did not teach the enslaved people who worked on his farm and in his factories to read—Jefferson owned more than six-hundred slaves during his life. Jefferson did not teach the children he fathered with Sally Hemings to read.
Comparing the film production Jefferson in Paris with the television production Sally Hemings: An American Scandal (2000), written by Tina Andrews and directed by Charles Haid, starring Carmen Ejogo as Sally and Sam Neill as Thomas Jefferson (and Diahann Carroll as Sally's mother Elizabeth), Danielle Gorman states, "In Jefferson in Paris, Sally is an unrefined, submissive slave. She is in the midst of Parisian culture but seems distant and oblivious to it. While she is in the vicinity of King Louis XVI, Marquis de Lafayette, the Cosways, and enlightened liberal aristocrats, she carries on with ignorance and detachment and never acquires any of the culture that the Sally in the latter film does"—and Gorman further notes that in American Scandal Sally masters literacy and achieves some political awareness but—Gorman, a student at LeHigh University, says—Sally seems "whiter" ("Sally Hemings: An Effective Inaccuracy," Reel American History, December 2008). While admiring its cinematography and production design, Variety magazine reviewer Laura Fries thought the mini-series Sally Hemings: An American Scandal an indulgent romantic melodrama that gave inadequate attention to Jefferson's work: "Hemings, played by the beautiful British actress Carmen Ejogo is afforded a little more soul-searching and the mini is noticeably more entertaining when focused on her. Nevertheless, mini would have us believe Sally gave up her freedom in order to stay with Jefferson, despite the devastating emotional consequences to her brother and children. Still, as the miniseries shows at its end, Hemings tended to Jefferson's grave until her death" (February 10, 2000). Sally Hemings remains a mystery, especially after she receives the counsel of brother and mother but persists with Jefferson: "The magnificent Diahann Carroll shines in her brief appearance as Sally's mother Betty, the pic's sole voice of reason. Betty, also the daughter of master and slave, reminds Sally that lineage doesn't protect anyone from being sold, and that a fancy slave is nevertheless still a slave."
It would be nice to think of a film such as Jefferson in Paris as among the first of many films about Thomas Jefferson—except for the fact that, after all the decades of opportunity, there have been so few. Is even such essential history not interesting enough to people—or is this particular history too controversial? "Jefferson authored the Declaration of Independence and was one of the leading visionaries of democracy, but, the film suggests, his understandable but still hypocritical inability to extend his principles to cover blacks as well as whites helped foster the fissure in the American dream that persists to this day," wrote Todd McCarthy in Variety (March 26, 1995), commending Ruth Prawer Jhabvala's script but finding the film not quite exciting enough, noting "the narrative becomes more dispersed and murky." Of course, part of what the film "suggests" is what we are willing to see, a reflection of our own consciousness. When the film becomes murky is when it leaves out or obscures certain facts about which we are curious—such as the great difference in age, wealth, and power, or the incidences of sexual intercourse, or how Jefferson's peers might interpret his personal choices. In the New York Times the reviewer Janet Maslin wrote, "Jefferson in Paris is the rare contemporary film that's both an entertainment and an education, despite some glaring misimpressions that are sure to spark heated debate" (March 31, 1995).
Thomas Jefferson, for his contributions to American political and public institutions, is one of the most admired and significant American presidents, as are George Washington, John Adams, James Madison, and Abraham Lincoln and Franklin Roosevelt, and Jimmy Carter, Dwight Eisenhower, Ulysses S. Grant, Andrew Jackson, Lyndon B. Johnson, John Kennedy, Teddy Roosevelt, Harry Truman, and, now, Barack Obama. Could Thomas Jefferson have imagined President Obama? Barack Hussein Obama, the forty-fourth American president, was the son of Kansas and Kenya, America and Africa, born in Honolulu, and Barry became a community organizer, Illinois state senator, and then a member of the United States Senate, before being elected as president and stabilizing the American economy during a severe fiscal crisis, passing financial services reform, cutting taxes, creating a significant health care program for millions, and working on behalf of equity for women and minorities. Barack Obama has been the writer and subject of books—his own Dreams from My Father and The Audacity of Hope and also Reading Obama by James T. Kloppenberg and Barack Obama: The Story by David Maraniss—and the subject in a couple of films: Barry (Vikram Gandhi, 2016) and Southside with You (Richard Tanne, 2016). Will Barack Obama's necessary continuance of the war against terrorists and his chosen authorization of drone strikes, with the collateral damage of dead civilians, be a significant mark against him? Did President Obama do enough for the African-Americans, and other disadvantaged people, who voted for him—and expected much from him? It may be too soon to assess President Obama's legacy. The legacy of Thomas Jefferson is not only what he has made it—it is also what we have made it. In the poetry anthology Monticello in Mind: Fifty Contemporary Poems on Jefferson, edited by Lisa Russ Spaar (University of Virginia Press, 2016), the poet Kate Daniels in her poem "Reading a Biography of Thomas Jefferson in the Months of My Son's Recovery" wrote of Jefferson's legacy, a legacy of vision: "…Before we were / Ourselves he knew us. Explained us / To ourselves. Gave us a language whereby / We understood the restless grandiosities of our forebears, / And set us off on our own well-trod path of personal / Liberty and greedy freedom-seeking…" (page 16). Now that we know ourselves, what do we know—and what will we become and do?"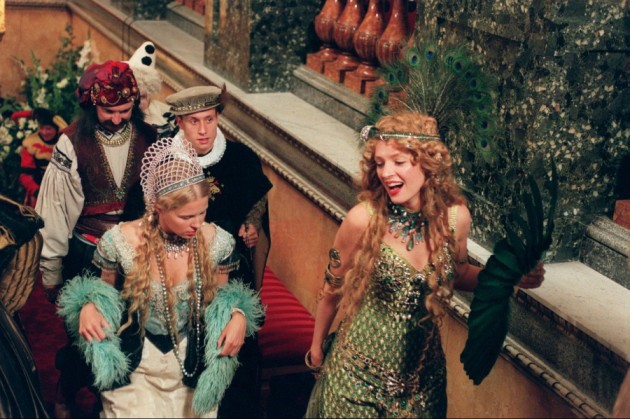 The Golden Bowl
The Golden Bowl. Traditions are as alive or as dead as the imaginations and intellects, sensitivities and spirits, of those who respond to them—a painting or poem might mean nothing to one person, but everything to another. For those who are aware, especially long aware, everything can become an object of beauty, including living beings. That is a wonderful and terrible thing: one can be inclined merely to look rather than love. In Henry James's great novel The Golden Bowl (1904), two people—an Italian prince and a beautiful and sophisticated American girl, Amerigo and Charlotte Stant—meet and fall in love but cannot marry as both are too poor to provide the other with a decent life. Prince Amerigo, subsequently, meets someone else, Maggie Verver, the daughter of a very rich man and an old friend of Charlotte Stant, and Amerigo proposes marriage to Maggie. Charlotte, with the prince's help, wants to find an appropriate wedding gift, a special gift, even though she does not have a lot of money. The object Charlotte Stant finds in a small shop and considers as a gift for Maggie, a golden bowl, is fine, fragile, and rare. However, the golden bowl contains a crack, difficult to find, but perceptible to the experienced or trained eye—an eye that Charlotte Stant does not have (she does ask the shopkeeper to tell her if the bowl contains a flaw), but Prince Amerigo does have a knowing eye, and, as Prince Amerigo is superstitious, he, seeing the crack, prefers that the bowl not be purchased for his future wife. Charlotte leaves the store, without deciding to purchase it—but the bowl remains as a symbol of flawed beauty, of love, of power. The story that Henry James tells is one of innocence and knowledge, wealth and poverty, love and loss, marriage and adultery, and rupture and reconciliation. The film director James Ivory and his longtime collaborators screenwriter Ruth Prawer Jhabvala and producer Ismail Merchant have translated Henry James's haunting work into a concise, intelligent, dramatic film, The Golden Bowl (2000), which was shown in France and Britain in the year 2000, before opening in the United States in 2001—a motion picture that contains some of the mystery and perception and feeling of Henry James's best work.
All lives contain diverse possibilities, recognized and ignored, fulfilled and betrayed; and art often allows us to see them. Charlotte Stant, a gifted woman without wealth, is one of the many interesting women in the fiction of literary master Henry James (1843 – 1916); and, The Golden Bowl, the photoplay by director James Ivory and producer Ismail Merchant, is attractive and amusing, perceptive and piercing: the film is a succession of scenes, of times, creating a portrait of place and people; and, Charlotte is pretty and precious, intelligent but sensual and given to a romantic suffering that cuts through artifice—the artifice that surrounds her and the artifice she has made a personal resource. The Merchant Ivory film features Nick Nolte as billionaire Adam Verver, Kate Beckinsale as his daughter Maggie, Jeremy Northam as Maggie fiancé and husband Prince Amerigo, and Uma Thurman as Maggie's friend Charlotte, the girl the prince once knew and loved. Uma Thurman's performance as Charlotte is one of her best—aware, fragile, glamourous, passionate. "There are four good people in The Golden Bowl and four bad people, making, in all, four characters. The genius of Henry James' greatest novel is that these four people have placed themselves in a moral situation that alters as you rotate them in your view," begins the popular cinema critic Roger Ebert's commentary on the Merchant Ivory film, a review that describes the book plot and its poignant prick, before shrewdly noting, "His villain is a system based on wealth and class, which forces the poor to deal on the terms of the rich and then sometimes spits them out, anyway—or, in Charlotte's case, buries her alive. That James spent his career chronicling people like these characters does not mean he loved them, and in a novel like The Ambassadors you can hear him cheering as a female version of Verver is frustrated in her desire to control her son" (Chicago Sun-Times, May 18, 2001).
Uma Thurman grew up in New York and Massachusetts, the daughter of a religion professor and a trained psychotherapist who was a stay-at-home mother; and Uma began acting before she was eighteen, going on to play a variety of parts. Uma Thurman is the beating heart of The Golden Bowl, its ambition, charm, hope, and pain. The motion picture is among the best works in her filmography. Uma Thurman has been featured in the films Kiss Daddy Goodnight (1987) and Johnny Be Good (1988), The Adventures of Baron Munchausen (1988), Dangerous Liaisons (1988), Henry and June (1990), Even Cowgirls Get the Blues (1994), Pulp Fiction (1994), The Truth About Cats and Dogs (1996), Gattaca (1997), Les Miserables (1998), Sweet and Lowdown (1999), Tape (2001), Kill Bill, Volumes 1 and 2 (2003 and 2004), Be Cool (2005), The Accidental Husband (2008), Bel Ami (2012), Nymphomaniac (2013), and Burnt (2015). After working with Uma Thurman in Dangerous Liaisons, the film inspired by the epistolary Laclos novel, the actor John Malkovich said, "She's a very haunted girl, much too bright for her age. Every human being looks at some point for something to believe in. I'm afraid that Uma may not only think there isn't anything, she may know it. She sometimes reminds me of a line from a Tom Waits song—'It's a battered old suitcase in a hotel someplace in a wound that will never heal'" (Interviewer Ben Yagoda, Rolling Stone, May 18, 1989).
Uma Thurman was brave enough to appear in the erotic film Henry and June, Philip Kaufman's take on writer Henry Miller's relationship with his wife June, but Thurman's image became buried deep in film consciousness when she was seen in Pulp Fiction as Mia, a black-haired, drug-taking woman who must be revived with an adrenalin shot to the chest. Thurman mastered martial arts for Quentin Tarantino's Kill Bill films, and has noted, "My body type is the opposite of all the people who created these arts," before specifying to writer Josh Tyrangiel in the September 22, 2003 Time magazine, "They have a low center of gravity; they're compact. Then there's me. I'm like 5 ft. 11 in., all arms and legs, with a 2-ft. neck."
Uma Thurman was in several films with Ethan Hawke, the actor who would become her husband: Andrew Niccol's Gattaca, a futurist story of elites, biological status, and murder, and Richard Linklater's Tape, and also Chelsea Walls (2001), about a community of artists in Manhattan's Chelsea Hotel, which Hawke directed. (Ethan Hawke has made some interesting films, not only Dead Poet's Society, 1989; White Fang, 1991; Reality Bites, 1994, and Richard Linklater's Before Sunrise series, 1995, 2004, 2013, but also Boyhood, 2014; Predestination, 2014; Cymbeline, 2014; Maggie's Plan, 2015; and Born to Be Blue, 2015, a wonderful range of films; and Hawke has directed a documentary about a musician, pianist Seymour Bernstein, that may be a great film, Seymour: An Introduction, 2014. Hawke and Thurman have divorced.) Uma Thurman spoke with the writer Joshua Rothkopf about her work with filmmaker Lars von Trier for Nymphomaniac, in which Thurman plays a woman who interrupts her husband's encounter with another woman, demanding to see the "whoring bed" and lets out a howl: Thurman said, "He wrote this wild scream into the script, this sort of raw, almost abstract, guttural—I don't know how you'd describe it" (Time Out New York, March 18, 2014). Uma Thurman has a small, biting part in the recent restaurant comedy Burnt, but her work in The Golden Bowl, the Merchant Ivory adaptation of Henry James from years before, deserves more attention.
Henry James's masterpiece The Golden Bowl is divided into two volumes: The Prince and The Princess. The central figure in the first is a person of fascination, a handsome man of charm, a man of an established family, Prince Amerigo—and the central figure in the second is a small person who becomes large through knowledge and choice, Maggie Verver, the daughter of Adam Verver and the wife of Prince Amerigo. The father and the daughter's intimacy has been shaped by shared grief—loss of wife and mother—and buttressed by great care, as they attempt to keep things difficult and cruel away from each other (alone together, they keep each other innocent). Wealth helps. There is something obviously and predictably protected about the private life of the Ververs—yet they are not as safe as even they might think: they bring danger into their home, though it looks like friendship, looks like love. Father and daughter, Adam and Maggie, have power in relation to others, thanks to their wealth; but, their seclusion, their maintenance of innocence, or mutual ignorance, allows others a potential power regarding father and daughter. The critic F.W. Dupee in his 1974 book on Henry James, published by William Morrow, notes that the reader can interpret the noble father and daughter as both weak and sinister. (Is innocence—as both James Baldwin and Toni Morrison have suggested—the crime?) Maggie's childhood friend Charlotte Stant and Prince Amerigo, two beauties, loom large—and then grow smaller. The charming Charlotte assumes too much—that is, too little—of the limited consciousness of the familial pair: Charlotte has grown, and changed, but does not assume the same will be true of others. Charlotte may be egotistical, as Dupee says. The prince, too, has had power over women, including both Charlotte and his wife Maggie—but both women, at times, dominate him. His power is a kind of spell, a spell of heritage, of likability, of eroticism: theirs is more conscious, more willful. Maggie, after she realizes what being innocent too long has brought her, begins to make up for lost time—she gathers knowledge and makes plans, becomes a princess with power, and the prince and her father follow her lead, leaving Charlotte to guess why things have changed and to follow her own husband, Adam, to America, a place Charlotte does not love. The contrasts of perspectives give James's text its complexity, so that it does contain elements—whether humor or sexuality or politics—the reader did not expect it to contain.
Idealism is defined by the significant value given to self, mind, sprit and will—Henry James's focus on the sensibility of an artist, and the sensibilities of his characters, is idealistic, asserted Kenneth Burke, the literary theorist and writer, in Burke's books A Grammar of Motives (1945) and A Rhetoric of Motives (1950), both published by Prentice-Hall and republished in one volume by Meridian Books in 1962. Burke discussed the drama to be found in act, scene, and agent as the source of revelation—and emphasized the discernment required to perceive or receive the revelation requires a criticality not indivisible from appreciation. Of course, all the possibilities in revelation are not made explicit—some remain implicit, especially when they touch upon the brutal or coarse. The combination of the spoken and the silent creates mystery. Faced with mystery, one considers ideas and instincts, sense and superstition, facts and fiction. Henry James offers clues in his metaphors, but the meaning and significance of revelation is to be found in attention to the detail of the thoughts and conversations in his books and a critical examination of, as well as sympathy for, act, scene, and agent.
Henry James (1843 – 1916), the author of The Golden Bowl (1904) as well as Roderick Hudson (1876), Washington Square (1881), The Portrait of a Lady (1881), The Tragic Muse (1890), and, among other works, The Wings of the Dove (1902), and The Ambassadors (1903), was the grandson of an Irish immigrant who amassed money and property; and the son of a religious philosopher with the same name, the author of Christianity, the Logic of Creation (1857); and the brother of the philosopher and psychologist William James, the author of The Principles of Psychology (1890), The Varieties of Religious Experience (1902) and Pragmatism: A New Name for Some Old Ways of Thinking (1907). Henry James published two memoirs: A Small Boy and Others (1913) and Notes of a Son and Brother (1914), both of which have been republished in one volume by the Library of America in 2016. Henry James tells of the father who traveled with his family, and of his own life and that of his much admired brother. The first memoir, on childhood, is set in Manhattan and Albany, and the second memoir, on early maturity, is set in Boston and Cambridge, and both books are fresh, purposeful, and delighting, according to reviewer Adam Gopnik in The New Yorker ("Little Henry, Happy at Last," January 18, 2016). The memoirs document the creation of an observant and experiential sensibility—that of Henry James, who as a boy was thrilled by the entertainments of his time, whether stage drama and sideshows or circuses and paintings. Henry James tried law school but did not like it. He was a writer—driven by a singular passion, gratified by a special happiness.
Henry James, a solitary man in thrall to sophisticated society, took the international scene as his field of exploration, examining the native and the foreign, the old and the new, the moral and immoral. "Inheriting his father's wanderlust, James visited London in 1869 and made the acquaintance of artists and intellectuals, including George Eliot, William Morris, Gabriel Rossetti, and Leslie Stephen. After extended periods in Paris, where he wrote letters for the New York Tribune, and Rome, James moved permanently to England in 1876. His house in Rye, purchased in 1898, became a center for friends as different as Joseph Conrad and Stephen Crane," wrote Susan Goodman in "Henry James and the American Idea" for the publication Humanities, an article summarizing James's contribution to the monthly magazine The Atlantic and to American literature (Volume 32, Number 4; July/August 2011). Susan Goodman, a University of Delaware literature professor, wrote that The Atlantic presented much of James's fiction and essays, with the enthusiasm of its editor William Dean Howells, a distinguished novelist too (The Rise of Silas Lapham and A Hazard of New Fortunes). "Founded in 1857, as the United States staggered toward civil war, the Atlantic Monthly proposed to serve the cause of freedom through literature. The goal was great, but so were the people dedicated to its achievement. In bringing together the likes of Ralph Waldo Emerson, Harriet Beecher Stowe, and Nathaniel Hawthorne, the Atlantic played its appointed role in its appointed city. Perhaps only Boston could have given rise to a magazine whose cornerstone rested on the principles of public service, intellectual honesty, and democracy," Goodman wrote, finding that James's cosmopolitan life and perspective, and the more sophisticated considerations of other contributors, rather than being a distraction from local realities, helped to clarify American identity.
James Baldwin, the author of Giovanni's Room and Another Country, was an admirer of Henry James, and in "As Much Truth as One Can Bear" (1962), an essay in Baldwin's posthumous collection The Cross of Redemption (Pantheon Books, 2010), Baldwin states that greatness in a novelist is determined by the writer's telling the truth, always a little more truth than he or she can bear—and James Baldwin considered Henry James the mightiest of American writers, particularly for dramatizing the question of what it means to be a man, and, beneath or within that question, what it means to become a nation, recalling the treatment of Native Americans and Negroes, and the rise of a crushing capitalism: "Is it not possible to discern in the features of Faulkner's Lucas, the lineaments of Fenimore Cooper's Uncas? And does not Lambert Strether of James's The Ambassadors come out of the loins of men who conquered a continent, destroying Uncas and enslaving Lucas, in order to build a factory which produces 'unmentionable' articles—and which, in the absence of any stronger force, is now ruled by a strong-minded widow? What is the moral dilemma of Lambert Strether if not that, at the midnight hour, he realizes that he has, somehow, inexplicably, failed his manhood: that the 'masculine sensibility,' as James put it, has failed in him?" (page 31).
Some readers, both learned and ignorant, found Henry James too much—and not enough. Stephen Spender thought the characters in The Golden Bowl extremely, strangely, isolated. F. O. Matthiessen claimed that James was too proud of Adam Verver's cool control in The Golden Bowl, that James ignored the cruelty of that control—and Maggie's cheery calculations once she has discovered her husband's intimacy with her father's wife and is determined to restore balance—and F.O. Matthiessen decided that the novel was, finally, decadent. (Is it decadent that James has the same suspicion that many of us have—that the rich and powerful react with confident control and calm cruelty to other people, and that James, consequently, has created a story that allows for that perception? Is that decadence or moral sense?) R.P. Blackmur compared Maggie to Shakespeare's Iago. Saul Bellow, the author of The Adventures of Augie March, wrote in his essay "The Sharp Edge of Life" (1951), published in There is Simply Too Much to Think About (Viking, 2015), that Bellow found the texts of Henry James hermetic, even despotic in their design, featuring constrained characters who do not feel the full brunt of reality. (What is reality? The material world and animal instincts? The material and social world, with the awareness of mind and spirit?) Of course, if reality were all, if reality satisfied all our hopes and needs, there would be no need of imagination and intellect, of art—and everyone would be leading the same life and writing or reading the same kind of book. Henry James thought and said that writers had a spiritual, even healing power, while telling entrancing stories—James thought that art ennobles.
The book The Golden Bowl, first published by Scribner in New York in 1904, and republished by Everyman's Library, Alfred A. Knopf (New York and Toronto), in 1992, opens on the prince walking in London, a city Prince Amerigo considers ideal, what Rome was said to be. At the novel's beginning, arrangements—legal, financial—have just been made for his marriage to a rich American girl, Maggie Verver. The prince is impressed by both daughter and father, Maggie and Adam: "He seems to me simply the best man I've ever seen in my life," the prince tells Maggie about her father (page 7). They talk about her father's qualities, and their possible source in virtue. "Ah darling, goodness, I think, never brought any one out. Goodness, when it's real, precisely, rather keeps people in," says the prince to Maggie (page 8). Of Prince Amerigo's own family, the prince says that its complicated history is known but that he himself—his personal quality and quantity—is not known, a rather daring statement to make to one's fiancée. (The prince does think about evading the vices of his family and tribe.) Yet, the prince is expected to be what he appears, a fulfillment of his impression. The prince thinks Americans are romantics, innocent—both daughter and father, people who pursue "pleasures without penalties" (page 11). Maggie and the prince do talk honestly about his impoverished nobility, and what Amerigo may cost her—and Amerigo thinks of the bland, pleasant assumptions about him as being akin to a "great white curtain," a kind of surrounding mist (page 19).
What kind of marriage will Amerigo and Maggie have? Their friend Fanny Assingham, who brought them together, thinks the prince's marriage should be for him rest rather than adventure—something that one might expect a middle-age woman to say but not, necessarily, a young man to welcome. (Fanny's husband, Robert, a colonel, thinks that Fanny fell in love with the prince as did Maggie.) Fanny, a benevolent woman, is willful and thinks she knows what is right and who should be with whom and why and with what consequence; and Fanny embodies social force. The prince's asking Fanny about her motive for bringing the engaged couple together makes Fanny wonder if he doubts the perfection of the match—if there is a risk in it. The prince says of himself: "I'm excellent, I really think, all round—except that I'm stupid. I can do pretty well anything I see. But I've got to see it first" (page 25). Prince Amerigo asks Fanny Assingham for her vision and honesty, asks her to let him know if he does wrong without knowing it.
The wonderful Charlotte Stant returns to London for the wedding—Charlotte is alone and lives through visits with friends, having no home or husband. Upon seeing Charlotte Stant again, the prince recognizes her self-consciousness, her experience, her beauty and its limits—Amerigo recognizes his own familiarity with her, seeing her as an adventurer, a huntress, a muse, an old friend. (Henry James's language is full of allusions and comparisons that give image and mobility to concepts and perceptions; and James's portrait of Charlotte throughout, accumulating through the witness of her acquaintances, is a shrewd assessment of human potential and its vulnerability.) Prince Amerigo recognizes Charlotte's vulnerability, a vulnerability rooted in the inequal power of men and women—and Amerigo sees that women's appearances are constructed to disguise that vulnerability but actually reveal it. Maggie does not know that the prince and Charlotte have been acquainted, though Maggie has spoken to the prince of Charlotte. After Charlotte asks the prince's help finding a gift for Maggie while in in the home of the practical Colonel Robert Assingham and his more speculative wife Fanny Assingham, the prince looks to Fanny for approval—and Fanny approves: "a license from her as representing friendly judgement, public opinion, the moral law, the margin allowed a husband to be,…" (page 48). The conversations among James's people are about things that matter to them and to us—existence, relationships, morality, wealth.
Charlotte is observant of all, regardless of class—that is part of her own ambiguous position. One of the first little shocks occurs when Charlotte admits to the prince that she came back to London from America "to have one hour alone with you" (page 68). That is a dangerous thing to say to a man about to be married. Yet Charlotte asks for that hour in light of the renunciation of what they might have become to each other. When Charlotte and Amerigo shop for a wedding present, she notices a shopkeeper's appreciation of beautiful things and beautiful people. Discovering a golden bowl she might buy, Charlotte asks the Bloomsbury antiques dealer what is wrong with it that it would be so cheap but the man resists saying. Charlotte thinks the dealer should say it—honestly, rather than withhold the information (a parallel, a sign, for other withheld disclosures); and she refuses to buy it in ignorance, without adequate thought.
"Much of the story isn't revealed in the book itself. We had to construct scenes. We cut them up, put them here and there. A problem was there's not that much incident but a great deal of thought. We had to invent these scenes, and hope they revealed something of the interior life,' filmmaker James Ivory told Gerald Peary of the Boston Phoenix in May 2001 about his cinema adaptation of James's story featuring Charlotte (Uma Thurman), Amerigo (Jeremy Northam), Maggie (Kate Beckinsale), and Adam (Nick Nolte). That is an interesting comment—as cinema is great at presenting appearances and emphasizing perception and showing the relations of human beings to nature, other people, and technology (in the film, we see picture slides, telephones, motor cars, industrial machinery, the signs of modernity: full access to the knowledge and technology of one's time, an access that informs declarations and practices); but literature excels at the articulation of thought, the evocation of intellectual and spiritual life. How can cinema convey the blessing and burden of consciousness? In the film of James's novel The Golden Bowl, a prologue gives us a little of Amerigo's ancestral history, showing an episode of adultery featuring a son in an affair with his aged father's younger wife. The prologue looks like something from a Shakespeare play. The wife and son are executed. Then, we see Prince Amerigo and Charlotte at his ancestral palace on a tour, as Charlotte prepares to leave Italy to get away from the pain of being near him (suggesting they are still together after Amerigo has become engaged with Maggie—which is not the book's story). The rapport between Charlotte (Thurman) and the assured and sensual but wary Amerigo (Jeremy Northam) is intimate, friendly, and honest; and Charlotte leaves for Baden but, then, comes to London for the wedding and asks that the charming prince join her to pick a present for the girlish, intuitive Maggie, who worries that her relationship with her father Adam will be challenged by her marriage to Amerigo. Nick Nolte as Adam Verver has the toughness of a businessman and the appreciative and suave intelligence of a connoisseur. Adam seems perfectly decent—powerful enough to be humble and direct, confident and generous. Nick Nolte, following his role in Jefferson in Paris, had been in films such as Mulholland Falls (1996), Mother Night (1996), and Affliction (1997), and, as Adam Verver, the blond and sturdy Nolte looks great; and, Nolte would go on to appear in Hotel Rwanda (2004), Peaceful Warrior (2006), and, more recently, with Robert Redford in The Company You Keep (2012) and A Walk in the Woods (2015).
Cinema, like society, is full of appearances and impressions—but the best art, such as literature and like philosophy, takes us further, forces depths upon us. Must one judge a person, place, or thing by appearance or fact or thought? Maggie's father, the billionaire Adam Verver, is a man of wealth who wants to be seen more humbly in James's fiction: "His greatest inconvenience, he would have admitted had he analyzed, was in finding it so taken for granted that as he had money he had force. It pressed upon him hard and all around assuredly, this attribution of power" (page 99). If a man has money does he not have force—if only because he is endowed with force in the minds of others, who imagine all they could do with his money? Adam Verver, a coal industrialist, embodies a certain American attitude—wanting distinction and resource but wanting to be accepted as a regular person. Is that humility or dishonesty or irresponsibility? (Book Two of The Golden Bowl begins with Adam as a way of suggesting something about Maggie's past, as well as what may happen in the future for Adam, Maggie, Amerigo, and Charlotte. Adam's seems to have been happy with his first wife, although she was shallower in some of her concerns—such as in her shopping—than Adam has become since her death, as he has developed finer tastes. Maggie is concerned for Adam's isolation and vulnerability.) Is Adam as soft as sensitive as all that? Were Andrew Carnegie, John Pierpont Morgan, or John Davison Rockefeller?
Men such as Andrew Carnegie, John Pierpont Morgan, John Davison Rockefeller, and Henry Flager, Henry Clay Frick, Jay Gould, Andrew W. Mellon, John Cleveland Osgood, and Cornelius Vanderbilt were wealthy men who, typically, made money on the exploitation of the country's natural resources, or the provision of necessary services such as shipping and rail transport. They cornered the market—created monopolies—in industries, setting the terms for employment, safety, and sales; and the popular description for many of them was robber barons—though, eventually if not initially, they would try to use their money in philanthropic ways, sometimes out of genuine generosity, sometimes merely to burnish reputations damaged by accusations of greed, abuse of workers, and corruption of officials. (Jay Gould was quoted as saying that he could hire half of the working class to kill the other half.) Henry Clay Frick and John Cleveland Osgood were, like Henry James's Adam Verver, in the coal business. These were smart, tough men—men thought of as great leaders. What is it to be great in business? To be great in business is to be a force, rather than virtuous, according to the Harvard Business Review: "Great leadership is powerful, dominating, often overwhelming. It can sweep people along through sheer animation. Great leadership excites, energizes, and stimulates. It's a rousing call, shocking complacency and inertia into action. It's one of the most potent pulls in human history, and as such accounts for much of humanity's progress, as well as its suffering. While it ignites collective action and stirs passion, its direction depends largely on those that wield its power. Great has no inherent moral compass, and thus its unpredictable potency can just as easily be put toward pugilistic and peaceful purposes," stated James R. Bailey in a recent article, "The Difference Between Good Leaders and Great Ones" (Harvard Business Review, September 22, 2016). Yet Adam Verver, the great bituminous coal magnate, the billionaire, feels as if Fanny Assingham is so agreeable, considerate, and tender with him that it is "as if she were nursing a sick baby" (page 104). Is that inevitable, when one can determine very much how others see and respond to oneself—based on one's position or preferences, rather than on the other person's natural responses? If a billionaire wants to be treated as an ordinary man, he must be treated carefully: who knows what other delusions he may insist on? (Much of the rudeness in the world has to do with people not giving a damn—an indifference born not out cruelty but of not wanting to waste time on niceties and sentimentality.) Adam senses a special attitude, a special effort in Fanny, an American married to a Brit—whereas Adam likes that Amerigo, an Italian aristocrat, seems to have no sharp edges, that the prince is round rather than angular, akin to a pure and perfect crystal. The prince seems naturally pleasant, smooth—but, of course, that comes of centuries of a certain kind of cultivation. Adam appraises the prince as Adam has the fine objects Adam has considered and accepted for his collection—the collection Adam plans to put in a museum he will build in his adopted city back in America, a palace of art.
The prince is a foreigner, and Amerigo observes his new surroundings and acquaintances—Prince Amerigo likes to understand and looks for explanations, especially for unique aspects of nature and differences in culture, some of them supplied by Fanny Assingham (the explanatory Fanny sometimes thinks of the prince as "a domesticated lamb tied up with a pink ribbon," as on page 122; but Maggie has the beginnings of a deeper perception, thinking of the prince as gathering evidence, even ammunition, "because he wanted his great gun to be loaded to the brim on the day he should decide to fire it off," on page 123). Are the prince and his wife happy? They have produced a son. Maggie says to the prince that even if he were to get drunk and beat her, his beauty and the presence of rivals would bring her back to him. Has the relationship between father and daughter changed? Maggie suggests something extraordinary—Maggie intends to make one point but makes another, in speaking with her father Adam about his new aloneness: "It was as if you couldn't be in the market when you were married to me or rather as if I kept people off, innocently, by being married to you. Now that I'm married to some one else you're, as in consequence, married to nobody" (page 130). That is a daughter admitting that her relationship with her father has been like that of husband and wife. The legally married Maggie sees how her tie to the prince and their new child has opened up a space in her father's life for other people, not all of whom have good intentions, although Adam dotes on his grandchild. (In the novel, James suggests that the child makes Maggie and her father even more fond of each other—and, briefly, one wonders at the strange prospect of incest, that the child might be theirs together—but, of course, the father loves the child as an extension of Maggie, who is an extension of him, and Maggie likes that her father loves her child. Imagination—when fed by secrecy and suggestion—can be a terrifying thing.)
After Maggie's wedding, when Maggie and the prince plan to visit Rome, she proposes asking Charlotte, a friend since childhood, to visit Fawns, the private estate of the Ververs in Kent, England. Maggie describes Charlotte to her father as being great in nature, character, spirit, and life—as being brave, while Maggie lived in terror. (Maggie says that she herself has not felt a blow, but has lived in terror. Is that why father and daughter have been secluded together, out of desire for safety?) Adam admits that he always thought of Charlotte as a little girl; and later, when Charlotte is there, after Adam has had a chance to compare Charlotte's charming, intelligent presence to that of other women, and finding Charlotte ever so helpful with the baby and with keeping Maggie informed about Fawns and him, Adam thinks that Charlotte "by becoming for him a domestic resource had become for him practically a new person" (151). Adam thinks of Charlotte as real—as real on a grand scale, and as real in an intimate way; and Charlotte plays the piano for Adam: "She could play anything, she could play everything," Adam summarizes, adding that she is "slim, sinuous, and strong" (152). (It is interesting, too, that Adam thinks that Prince Amerigo and Charlotte both treat him with a similar deference, so that Adam wonders if the Prince might have given Charlotte advice in manners.) Adam likes Charlotte, finds her both impressive and comfortable, as well as useful—having Charlotte, Adam can relieve his daughter of a sense of failed responsibility to him. It is during Adam's trip with Charlotte to Brighton for viewing some Damascene tiles possessed by a genial, lustrous young man that Adam proposes marriage. Adam notes his own age—but Charlotte says that she is old and Adam is young (163), something that Fanny will much later say to her husband Robert, the colonel (291). Adam, following his marriage proposal to Charlotte, acknowledges their long acquaintanceship and his possibly being like a father to Charlotte—and Charlotte insists that Adam be sure of his proposal. Adam speaks of wanting to know Charlotte better and she says, "I mean when it's a question of learning one learns sometimes too late." That is extraordinary talk—and Adam likes it. The persistence of personal examination in the work of James is what gives his work its intensity and its philosophical aspect. The clarity of the prevailing intelligence makes the work shimmer with a certain idealism.
The Fawns estate in the Merchant Ivory film is, of course, glorious, but the prince misses Rome—and Amerigo (Northam) and Maggie (Beckinsale) travel there, leaving Adam (Nolte) and Charlotte (Thurman) together. Charlotte, pretty and precious, plays piano for the austere and appreciative Adam, and Adam shows Charlotte some of his art collection, drawings and sketches he has sought and found and bought. Adam, the coal industrialist and art connoisseur, talks about the museum he wants to build in America for people who would prefer more practical technologies. The prince supervises restoration of his family palace, with Maggie's money. After Adam and Charlotte announce their engagement with a letter to Maggie and Amerigo, asking for their approval, Adam and Charlotte follow the letter to Italy. The prince and Charlotte agree that they will have to be careful—careful to observe their duties and not hurt Maggie and her father, whom Charlotte calls the good children of good children.
Adam and Charlotte do marry—but the relationship of father and daughter remains paramount: "They were fairly at times, the dear things, like children playing at paying visits," Charlotte tells Fanny at a London ball in James's expanding text (page 188). In the book the prince and Fanny have the conversation about who is in Mr. Verver's boat (or, under his protection), and in the Merchant Ivory film it is Charlotte and Fanny who do so. In the film, Charlotte at the ball—while gaining the admiration of other attendees, including royalty—tells Fanny that Maggie and Adam always are arranging meetings together, like children planning tea parties; and, later, Fanny will talk to her husband about the need to protect Maggie's innocence—and Fanny's husband says that no man wants to be married to an ignorant child. In the novel, Charlotte insists that is father and daughter who set the terms of all their relationships (page 192). Yet, Fanny—friend, scold, gossip—responds, "You ought to be absolutely happy. You live with such good people" (page 192). The statement seems at once poignant, true, and laughable. Charlotte again insists on the formidably intimacy of father and daughter—who prefer to be alone together. One perceives Adam and Maggie have a spiritual bond as much as a familial bond, a bond that can be sensed as much as seen—the kind of rare bond that is sometimes mistaken for sexual when it occurs between persons one considers unlikely associates. (Having left Adam at home to be tended by Maggie, Charlotte speaks of having tried to give Adam what he requires: after calling the father-daughter bond the greatest affection of which Adam is capable, despite Charlotte says, "of my having done all I could think of to make him capable of a greater. I've done, earnestly, everything I could—I've made it, month after month, my study. But I haven't succeeded –that has been vividly brought home to me tonight"—on page 195 and 196). Time passes—and Adam and Maggie are together, and Amerigo and Charlotte are together, with a sense of both security and possibility; and at the end of a weekend visit to another estate, at Matcham, with the intimacy between them renewed and greater, Charlotte tells Amerigo, "These days, yesterday, last night, this morning, I've wanted everything." Amerigo answers, "You shall have everything" (page 270).
Charlotte visits the prince, in the Merchant Ivory film, during a day when Maggie is with her father, and that is when Charlotte (Thurman) and Amerigo (Northam) begin to move beyond the bounds of their individual marriages—and Thurman looks gorgeous as Charlotte—in pain, with desire—and she entices the prince: they kiss. Was everything—their intimate talks, their separations, their good intentions, their marriages, their loneliness—leading to that sensuous kiss? Can love survive poverty—or wealth? Can realistic resignation vanquish once profound emotion? Can a marriage of affection and convenience withstand temptation? Is passionate sex a substitute for honorable love? What can we know of ourselves and others—and what are we willing to accept of what we learn? Charlotte and Amerigo give in to temptation when they go away for a society weekend at Matcham, where there is bike racing, childish water games, and singing at the piano. Fanny (Angelica Huston), maternal and girlish, gossipy and stern, is first reassured then dismayed by the prince: he speaks of his personal discipline in acting on behalf of Maggie and her father—and then he agrees to spend more time alone with Charlotte at Matcham after most of the other guests have gone; and he and Charlotte plan an assignation in Gloucester, not far from the cathedral where Edward II is buried. The fulfillment of a passionate temptation by Amerigo and Charlotte is relief, pleasure, guilt, shame. In the time that follows—during which Amerigo and Charlotte are awkward with Maggie about the details of their trip—Amerigo and Charlotte then meet in a macabre museum to discuss how they will manage their lives: with Amerigo spending more time with Adam, and Charlotte spending more time with Maggie—and Adam talks about his fear of what he would do to protect his family and Charlotte admits to Maggie that she knows Adam married Charlotte for Maggie's sake.
The amplitude of thought in Henry James's writing creates the reality of his world—the drama, the meaning, the reverberations; and the film cannot compare in terms of intricate complexity of emotion, idea, and morality, but it does suggest complication and conflict. James's forceful, long, and persistent examination of his characters make it impossible for us not to weigh their actions and their thoughts with the kind of gravity and solidity James insists they have. Much of the drama in The Golden Bowl has to do with knowledge, ignorance, and appearances—with the power of charming appearances, and with people choosing to pretend not to know what they do know in order to protect others—or to maneuver. The first book of Henry James's novel belongs to the prince and the attention he inspires, and the second to the princess as she awakens to the life she is really living. Maggie has married, while trying to remain a girl, her father's daughter, and now she must consider whether she has really been a woman, and her husband's wife. What is Amerigo's relation to Charlotte? Is Amerigo having an affair with Charlotte? Maggie is examining her reality, her arrangements: she remembers; she watches; she thinks. Maggie considers how she is treated by Charlotte and Amerigo after their return from Matcham and Gloucester, after they have sensed a change in Maggie: "The word for it, the word that flashed the light, was that they were treating her, that they were proceeding with her—and for that matter with her father—by a plan that was the exact counterpart of her own. It wasn't from her they took their cue, but—and this was what in particular made her sit up—from each other; and with a depth of unanimity, an exact coincidence of inspiration, that when once her attention had begun to fix it struck her as staring out at her in recovered identities of behavior, expression and tone" (page 332). After Maggie apprehends that Charlotte does not want Fanny and her husband at Fawns, and that Fanny seems anxious, afraid, Maggie asks Fanny, "What awfulness, in heaven's name, is there between them? What do you believe, what do you know?" (page 380). Of course, Fanny, feeling responsible for bringing Maggie and the Prince together, is evasive—and Fanny wants the marriages maintained. Maggie is forced to look hard at her circumstances—forced to look at, beneath, and beyond appearances, as F.O. Matthiessen reminds the inquiring reader in his 1953 Oxford University Press book on James, Henry James: The Major Phase. That is personal and philosophical development. Is it too much to think of The Golden Bowl as a philosophical investigation rather than any kind of sentimental drama?
What do Adam and Maggie know or suppose of human nature? What they know and do not know the reader knows or learns—through Henry James. "James did nothing like an Englishman—or an American. He was a great fact in himself, a new world, a terra incognita that he would devote all his days to mapping for the rest of us," claimed essayist, fabulist, and political commentator Gore Vidal, the author of Julian and Lincoln, when considering Henry James and his novel The Golden Bowl (The New York Review of Books, January 19, 1984). Gore Vidal considers The Golden Bowl to be, essentially, about knowledge and power rather than innocence, faith, and love. John Bayley, the author of The Characters of Love, responded to Gore Vidal's essay on The Golden Bowl by recalling Bayley's own work, saying, "In the section on The Golden Bowl in The Characters of Love I suggested that for art's sake in the novel James equates love with the abnegation of knowledge, the readiness not to know" (The New York Review of Books, March 1, 1984). Of course there is a difference between not knowing and pretending not to know. John Bayley read the novel as an affirmation of love—but Gore Vidal responds to that, insisting the book is about force—which Adam and Maggie have, but which the prince and Charlotte for a time subvert with their affair, a power of knowledge and practice that is defeated when Maggie learns the truth. Gore Vidal insists, "Once she is in the know, power is hers for good. She shatters the couple. She vanquishes the man, Amerigo, by letting him know that not only is he bought but she knows all. She destroys the woman, Charlotte, by not letting her ever know just who has done what to her" (March 1, 1984 NY Review of Books). Charlotte is left in doubt, tormented by doubt: she walks in the silence of realigned allegiances that have not been declared to her. Prince Amerigo ceases to confide in her. When, in the Merchant Ivory film of The Golden Bowl, Adam suggests that he and Charlotte, husband and wife, move from England to America to begin work on his great museum, Charlotte recoils in horror and rage; and after Adam decides that they will move, she weeps—and Adam consoles her, without altering his decision. Are Adam and Maggie two American monsters?
It is amazing that The Golden Bowl is as good a film as it is, as one can imagine attempts to make the film too simple, although some filmmakers have shown great respect for Henry James. Some of the most notable films that have been based on the stories and novels of Henry James are: The Bostonians (James Ivory, 1984), Daisy Miller (Peter Bogdanovich, 1974), The Europeans (James Ivory, 1979), The Green Room (Francois Truffaut, 1978), inspired by the story "The Altar of the Dead," and The Heiress (William Wyler, 1949), based on Washington Square, and The Innocents (Jack Clayton, 1961), an adaptation of the novella The Turn of the Screw, and The Portrait of a Lady (Jane Campion, 1996), What Maisie Knew (Scott McGehee and David Siegel, 2012), and The Wings of the Dove (Iain Softly, 1997). No matter when they were made, the films make rewarding viewing—as James's novels continue to make rewarding reading. Olivia de Havilland in The Heiress plays a wealthy doctor's plain daughter, Catherine, who suddenly receives the attentions of a handsome, elegant, self-indulgent, but poor young man, Morris, played by Montgomery Clift. Olivia de Havilland, as Catherine, suggests a girl whose existence has been wholly private, giving her genuine character and wit that must be discovered but no perceptible social graces—it's a very admirable performance in an intelligent film about romance, broken promises, and greed for easy wealth. Deborah Kerr is fine as the governess in The Innocents, a film of a story in which it is hard to detect where imagination ends and reality begins—and whether two young children under the care of a new governess have been corrupted by the adults who used to surround them, or are now endangered by the inexperience and incapacity of their current well-intentioned yet inept governess. Both The Heiress and The Innocents are part of our heritage of significant black-and-white films—mature, thoughtful, well-made work. The Portrait of a Lady, starring Nicole Kidman as Isabel Archer, the James heroine with the most opportunity (proving that opportunity is not all), a modern yet spare rendering of an original story full of rumination and doubt about motives and consequences. In Venice in The Wings of the Dove, the scene in which Merton (Linus Roache) and Milly (Allison Elliott), two young attractive people, one of whom (Milly) is dying, are alone together, and Milly tells Merton of her positive expectations for him, is charming from several perspectives, suggesting the beauty of hope and friendship.
It is wonderful to have stories featuring characters of complexity and depth, of intelligence and eloquence. However we can be too precious about very articulate spoken language—wanting everything said at once and well, so much that language becomes the most artificial of objects rather than a profound resource. "One of the problems with observing that someone talks like a character in a book is that characters in books talk in many different ways, depending on what sort of characters they are and what sort of boos they are in," stated Thomas Leitch in "You Talk Like a Character in a Book: Dialogue and Film Adaptations," a chapter in Film Dialogue (edited by Jeff Jaeckle, published by Wallflower/Columbia University Press, 2013), having noted that, in cinema, literary speech can define a character, situation, or film form—as complement, expression, or disruption, as embodiment of natural conversation, recognized literary language, or rhetorical public speech (page 90). Leitch notes the popularity of film adaptation of novels, beginning with the success of David Copperfield (George Cukor, 1935)—and how different kinds of talk affected perceptions of speech, including film speech: not only notions of class and ethnicity, but also the public media of journalism, theatre, and radio, as well as awareness of literature and political rhetoric—and that, eventually, people in movies began to sound like people in movies, the evolution of a style.
The Golden Bowl is a treasure for its quality, which seems rich in comparison to other works of its time, rather than artificial. "In translating the novel into a film, the producer Ismail Merchant, his directing partner, James Ivory, and their favorite screenwriter, Ruth Prawer Jhabvala, have made a movie that's an ambitious, profoundly ambiguous statement about their own passion for the cultivated, high-culture sensibility epitomized by James and E. M. Forster, as opposed to the cruder mass culture that has eclipsed these literary heroes," observed Stephen Holder in The New York Times (April 27, 2001). Stephen Holden, however, found that the film could not convey as much of the complex inner lives of the characters as James had in his novel, a familiar complaint regarding the translation of great fiction into film. I was surprised that Holden had reservations about Thurman: "Ms. Thurman's Charlotte is only partly convincing. When expressing her character's reckless passion, she lets go with a flailing emotional abandon. But Charlotte's refinement eludes Ms. Thurman. She moves gawkily, and even her outbursts have the ring of a teenager's impulsive tantrums." I did not find Thurman as Charlotte Stant wanting—I thought her girlish when she had to be and otherwise glossily beautiful and sometimes vividly suffering. She is believable as a charming young woman, as a guest or hostess, as a pianist and appreciator of art—her refinement is believable to me. Charlotte is a woman of beauty, intelligence, and taste, but she is poor and knows it—she, no matter how sophisticated by nature or self-cultivation, cannot be perfect, as the fact of her own fundamental state must always sabotage her—as it would in life.
Reviewer Kevin Thomas seems to share my view: "Thurman blazes across the screen like a comet with the kind of ravishing yet elegant beauty celebrated in Sargent portraits, and Ivory inspires her to risk scenes of hysterical despair," Thomas said in the April 27, 2001 Los Angeles Times. How could anyone miss that? "_The Golden Bowl_ is yet another Merchant Ivory triumph, with impeccable performances and equally flawless, grand period settings," wrote Thomas, drawing attention to the Assinghams (James Fox, Angelica Huston) as the film's happy couple, the couple who introduce Maggie (Kate Beckinsale) to her husband Amerigo (Jeremy Northam), and, thereby helps to change the lives of four people—a change promising happiness, but threatening tragedy. Kevin Thomas says, "Human nature may seem immutable, but the filmmakers make strength of character and concern for the feelings of others matter as much as they do for James and his people. What bracing, splendid notions in this era of chronically thoughtless self-absorption! What's more, these four people are capable of becoming determined to try to turn the lies of their lives into truths." That is not the kind of observation that attends an ordinary film or an ordinary book.
Do we respect knowledge? Do we honor love? What sacrifices have we made to accumulate wealth and evade poverty? Which traditions do we sustain? The respect for human beings is an elemental strength in the work of Henry James, as it has been in the work of Ismail Merchant and James Ivory and Ruth Jhabvala, or many years before, in the best work of the thinker, writer, and cosmopolitan diplomat and leader Thomas Jefferson. Respect is not the same as sentimentality. Character is expressed and tested in the work of Henry James. Principle is challenged and illuminated. Maggie, the princess, is dressed for a party in the Merchant Ivory film of The Golden Bowl, after having learned of her husband's infidelity—and Maggie looks beautiful, more sophisticated: with time and complex knowledge, her beauty has increased. She has refused to be an ignorant child. Maggie tells her friend Fanny about the beautiful but flawed bowl that she found when looking for a gift for her father, and what it means—that Prince Amerigo and Charlotte considered buying it years before, and were observed and remembered by the shopkeeper, who thought they were a couple—and Fanny demolishes it, destroying evidence: of course, knowledge cannot be exorcised as easily from the mind. Maggie confronts the prince, who recognizes her depth—her patience, perception, and pride, her passion—and declares his love anew. Maggie and the prince are now more together, stronger together—Amerigo is her lover and husband and she is his master.
(Article submitted November 2016. First published as a stand alone piece Nov. 4, 2020.)
Of related interest, by Daniel Garrett: Electing Democrats or Demagogues