Aftersun (2022): The Blues of Ordinariness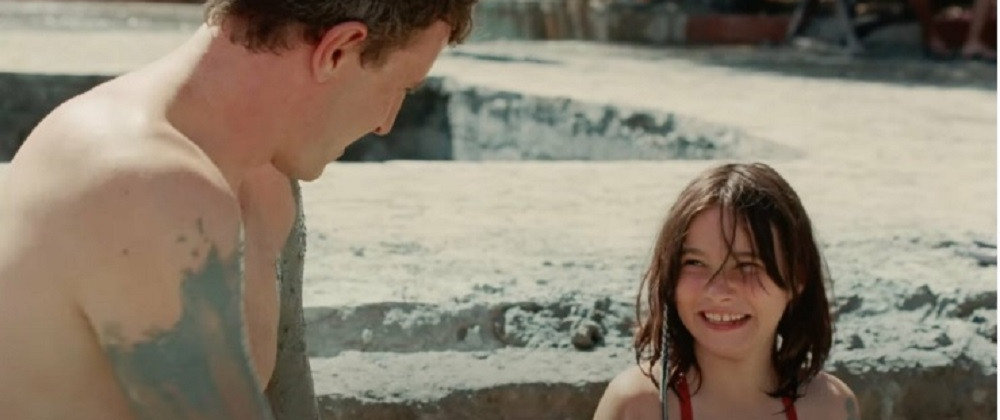 Aftersun is like a poem written in memory of the most ordinary moments spent with a loved one, with the most ordinary movements of a hand-held camera panning from place to place, with the most ordinary images framed by the viewfinder. A poem that infuses, expands, and penetrates our minds. Despite being Scottish director Charlotte Wells' debut feature, Aftersun impresses with its mature, original and expressive visuals inspired by 1990s aesthetics. It's hard to find many flaws in Aftersun. The film is a showcase of simplicity, minimalism, and ordinariness. Aftersun's story has no ups and downs, no room for a twisty, adventurous, and checkered plot. Simply the shared moments of a father and daughter vacationing together; sometimes joyful, sometimes bitter, but always moments in full appreciation of each other's company.
The young father Calum is played by Paul Mescal, star of the TV series Normal People (2020), while his daughter Sophie is played by Frankie Corio, who is undoubtedly already making her mark as an up-and-coming actress. Calum and Sophie's vacation to Turkey in the 90s turns into a monument of memories that Sophie revisits years later in her father's absence. Director Charlotte Wells places the digital camera, a popular technology of the 90s, into the film's narrative as an extension of Sophie's memory, almost as a museum where these memories are stored. In this way, moments that mean nothing while being recorded, and even sometimes disturbing the one being filmed, turn into an emotionally valued and grievous reminiscence experience for Sophie.
At the beginning of the movie, the camera rewinds, and we find ourselves on a tour bus in Turkey with Calum and Sophie. From the intervening rave scenes of the present time, we realize that we borrow this nostalgic eye from the mind of Sophie, now a grown woman, and from the frame of her camera. Charlotte Wells constructs the visual aesthetics of her film in the same way as the images recorded by the random movement of the hand-held camera. What we see on the screen is what Sophie's memory recalls or what fits in the frame of her camera. This is why the film often features close-ups and frames that focus on parts of the whole. Like a sentinel of adult Sophie's memory, Charlotte Wells' camera lingers on the places that catch Sophie's eye—on her father's back lying in the hotel room, on her father's hands holding hers on the boat, on the intriguing patterns of traditional Turkish carpets, on the converging bodies of other children who are just discovering their sexuality, or on the halo of light reflecting on the pool where she receives her first kiss.
For Sophie, it is not only the fact that her father is no longer alive that makes this feeling of nostalgia and this recollection of seemingly ordinary and pleasant times sorrowful years later. What the video recordings could not hide is a subtle sadness that permeates those everyday moments. This is what makes Aftersun unique as a cinematic experience: the emotion-intensive conveyance that captures and leaves you vulnerable behind its minimalist look. It is a sadness that is not revealed during their time together but can be sensed and traced. It is a sadness waiting to be understood and heard, just like in the lyrics of the song "Gamsız Hayat" that unexpectedly plays in the background during the scene where they have ice cream together: "did you assume that I am carefree when I don't complain". It is the sadness that comes out when Sophie, who is only 11 years old but has matured and acts as if she has already overcome her parents' divorce, asks her father in passing, "Do you want to go back to Scotland?" or "Why did you tell my mother I love you on the phone?". Or in another scene, when she tells her father, "I was once excited to think that you were going to get married again, but I was little then, only 7 years old".
On Calum's side, the sadness of his separation from his wife, of being far away from Sophie, of not being able to provide a comfortable living for her as a father, overflows every time he is alone in the hotel room. At such moments, Calum becomes fragile and lost in the nostalgia of not the distant past, but even the present, as he watches over and over again the footage he and Sophie recorded only a few days ago. What could be sadder than the present time turning into nostalgia with an uneasiness about fearing to lose what we have?
It would be incomplete to talk about the disproportionate emotional multiplier effect of all these unpretentious moments on the audience and not mention the casting choice and acting performances. Aftersun is already impressive stylistically and narratively, but in the absence of actors capable of conveying simplicity and strong emotions at the same time, it could have turned into a completely different movie. Paul Mescal and Frankie Corio's great chemistry as a father-daughter duo, their ability to somehow convey emotions that the scenes don't explicitly reveal, and their ability to manage the emotional transitions of their relationship, which is a combination of compassion and conflict, is a very special aspect of the movie's ability to fulfill its promises. Add to this the 90s color palette that turns the film into a narrative of nostalgia from start to finish, the sound editing and the songs that play in the background from "Gamsız Hayat" to "Losing My Religion". Together, they create a work with which it is not accidental that the audience feels a very special connection to.