Cocksucker Blues (1972)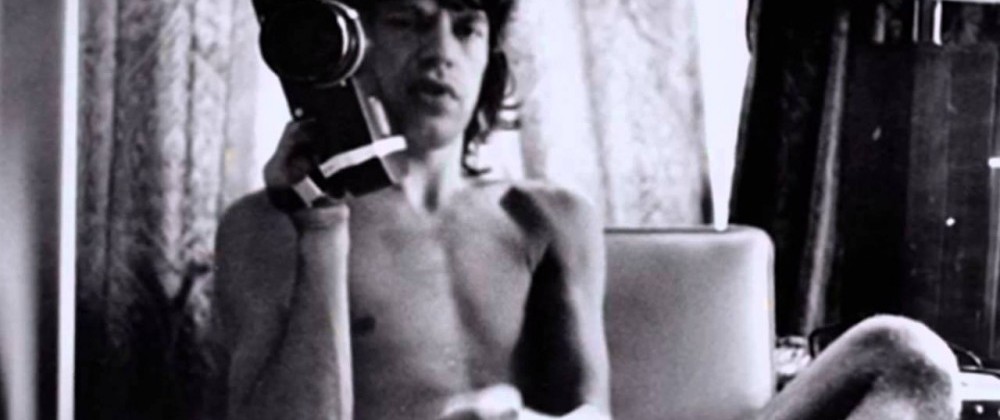 After being completely mesmerized by the glimpses I'd catch of this fly-on-the-wall doc — which had seemingly any member of the Rolling Stones' entourage just casually picking up a film camera lying around and randomly shooting the most intimate and indulgent moments of the band, their groupies and their crew — being projected on a wall in the middle of a loft party back in Brooklyn twenty or so years ago, I've been dying to catch up to it. And, finally, I have.
With somewhat unsettling scenes of Keith Richards slumped over in a heroin daze and others of Stones members and roadies casually walking around naked and doing drugs – including moments of watching them inject heroin – with sex in hotel rooms and in private jets, it's not much of a surprise that the band has basically forbid the film from ever getting a proper release as they thought the film's content was embarrassing and potentially incriminating. While I'd say that, in fact, most of this stuff really just builds on their legendary sex, drugs and rock n' roll image rather than hurts it, the doc does capture a pretty disturbing way-over-the-line moment in which an anonymous roadie feels entitled to physically force a groupie out of her clothes. While the groupie is laughing, her discomfort at the pressure she feels to acquiesce is quite apparent – and seeing Mick and Keith obliviously playing percussion to the rough striptease perhaps gives an underlying darker perspective to the supposed fun and games that they understandably might not be so comfortable with.
It is a pretty fascinating artefact of these guys smack in the middle of their huge success and all of the indulgence that goes so far it almost seems to settle into a kind of odd boredom. With that though, there are some really nice moments of Richard's playing the guitar, working to find a tune, as well as him and Jagger quietly collaborating together. Of course, as usual with any of these behind-the-scenes pieces I've seen with the Stones, drummer Charlie Watts keeps himself safely hidden away through most all of it…