As Far as the Eye Can See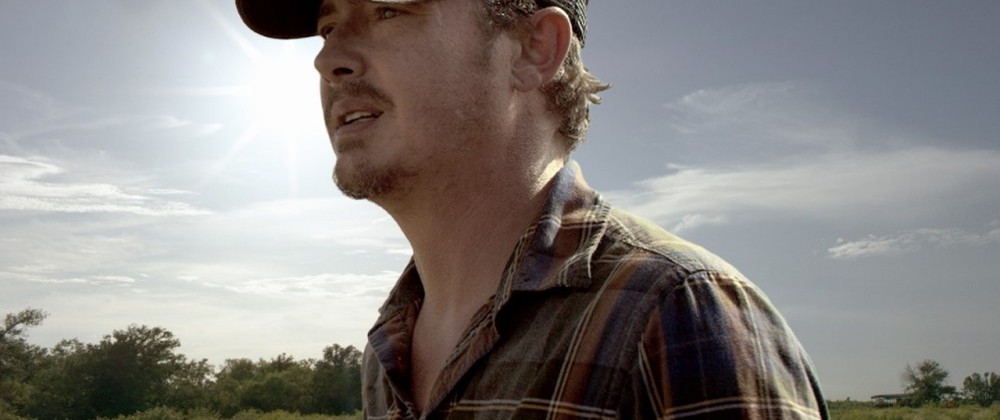 In small town Texas, it must feel that no matter which direction you look, all you can see is miles and miles of more Texas. The rural landscape, as presented here by first time feature director David Franklin and his remarkably talented cinematographer Daniel Zollinger, is at times hauntingly beautiful, but it also seems to stretch endlessly into the horizon. This tension between the area's attractions and the frustrations felt by anybody whose talents or curiosity stretches beyond that distant horizon is at the heart of As Far as the Eye Can See, an independently-produced American film which had its first public screening at the 2016 Montreal World Festival and, after spending time on the festival circuit and receiving a limited release in the U.S., is now available on Blu-ray and DVD.
The story deals with a week in the life of a one-time child prodigy pianist who, despite achieving some success, never fulfilled his promise and instead returned to live on the rundown farm he inherited from his father. The week begins with his punching a wall after being served divorce papers, damaging his hand days before what is to be his first public performance in seven years, and ends with some long delayed, bittersweet life decisions. In between there are a series of vignettes that are sympathetic to the familiar rhythms and ties of family and friendship that mark life in small town rural America, as well as being very aware of the limitations that this life places on the ambitions and possibilities of those who choose to remain there. And while this is an agreeably sweet-natured film, there are hints of darkness that complicate the otherwise sunny portrayal, including tales of horrific drunk driving accidents, broken marriages, and an ongoing subplot of the town's increasingly unsuccessful fight to survive in the face of a faceless agribusiness corporation. The screenwriter, Paden Fallis, grew up in the small town of Windom, Texas, and has a fine ear for expressive, understated dialogue that offers a convincing sense of place, as well as a gift for filling in the town's background with idiosyncratic back stories that include tales of Mexican migration and award winning pies, high profile piano competitions (this part of Texas being the birthplace of legendary concert pianist Van Cliburn), and moments of small town history spelled out on highway road markers.
The film's best known actor is Jason London, who some may remember as Randall "Pink" Floyd in Richard Linklater's classic of '90s Texas cinema, Dazed and Confused. Here he gives a nuanced performance as Jack Ridge, a man who feels deeply, but has great trouble articulating these feelings except, of course, when sitting in front of a piano. London is well suited for this role, as he has a remarkably expressive way of conveying feeling through movement and gesture, and even the way he just stands still manages to embody the awkwardness of a lumbering farmer who somehow has the ability to play the piano brilliantly. He also shows a gift for physical comedy, notably in a scene where, having already damaged one hand, he then hops around in an irresistibly funny way after burning the other on an overheated car engine. London's performance is what holds the film together, but all the actors, most of them unknown to me, are note perfect. In particular, the young actress Jasmine Skloss-Harrison, who has a charming pert quality, is very effective in a potentially tricky part, as one half of a non-sexualized cross-generational friendship.
Franklin does a fine job telling this low-key story, succeeding in the neat trick of pacing the film deliberately enough to take in the details of this small-town world and convey its slower pace while never seeming slow itself. It is particularly impressive how shots of the endless, lovingly photographed landscape, key both to the film's ability to create a sense of place and to express Jack's complicated relationship with his hometown, are incorporated in a way to make the land itself one of the story's most important characters. Made with heart and wit, and spiced with wry humour that occasionally bursts into flashes of hilarity, this is a good example of how many of the most interesting films made in the U.S. over the past few years are being produced independently, outside of Hollywood.