LFF 2020: Festival Preview
It has not been an easy year for film festivals. We were fortunate, therefore, that here in the UK the 64th BFI London Film Festival managed to go ahead this October. Competing with COVID-era capacity regulations, LFF embraced inclusivity in every sense of the word this year: 58 features played both virtually and in cinemas across the UK, expanding beyond the capital and screening in Belfast, Bristol, Cardiff, Glasgow, Manchester, Nottingham, and Sheffield.
The selections were particularly eclectic, representing a reduction in programme quantity, but not quality. Bookending the ten days were offerings from Steve McQueen's first foray into television, Small Axe, a five-part anthology miniseries premiering on the BBC in November and appearing on Amazon Prime Video shortly after. The first episode (or film), Mangrove, opened the festival in suitably urgent, explosive fashion. The true story of the Mangrove Nine 1 and their 1970 trial refuses to be any one single thing, by turns didactic, comedic, celebratory, and disquieting. The results achieve not only tonal, but also spatial multivalence, juxtaposing interiors with exteriors, a frenetic public stage with the necessarily static courtroom where the Nine are put on trial. Emergent protagonist Crichlow (played by Shaun Parkes) steals the show on more than one occasion, a vehicle for the film's ability to do justice to this amorphous moment in history and insist that its players' eyes are perpetually wide, and their voices rarely turned below a shout, but frequently cracking with sincerity as they try to sustain this.
On the other side of almost a fortnight of cinemagoing was film two of the anthology, Lovers Rock, a comparatively slender work centred on a young love story unfolding during a blues party in the early 1980s. McQueen revisits West London, but here uses the historical setting to spin a fictional tale of escapism and survival. While Mangrove is driven by narrative detail, Lovers Rock strips away the unessential and leaves you with pure visual and aural language. The product is heady, hedonistic, intoxicating, unsettling – a masterclass in sustaining claustrophobia and a playground for Shabier Kirchner to prove once again how thrilling his cinematography is, showcasing his versatility after entirely different work on the series' previous entry. Atmospherics aside, McQueen's threadbare story is anchored by two or three specifically horrifying narrative turns, such as an encounter between protagonist Martha (newcomer Amarah-Jae St. Aubyn) and a group of white men on the street outside the party. The scene encapsulates McQueen's ability to move mountains within three precise, suggestive minutes. Throughout the runtime, Martha perfectly reflects black Britain's vital self-defence mechanisms, underpinning a piece where palpable dread cripples the helpless spectator.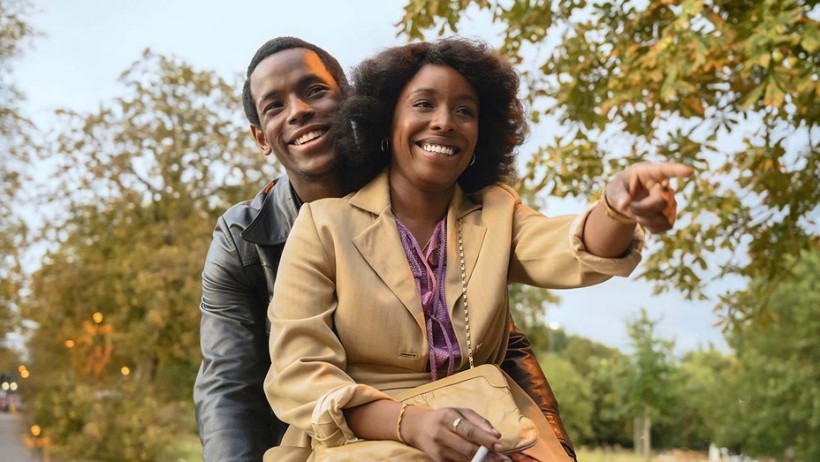 Lovers Rock
Another talking point of this year's festival was Chloé Zhao's Nomadland, the follow-up to her acclaimed second feature The Rider (2018). Understandably, the film is already being tipped as a strong awards contender; its inviting progressivism, liberalism, stunning camerawork and performances make for an impressive work from a compelling new cinematic voice. At its centre, Frances McDormand's Fern once again shows how she is the master of emphasising performativity while always keeping something back. She plays it close to the bone here, mining her character's precarity for pain, heartache, illusions of stability, and self-fulfilment. Fern will vocalise her values and philosophies, but will also frequently stifle tears, hold back outrage, resist a full smile. The tenderness of the Western nomad subcommunity around her is exactly the brand of storytelling America needs right now: honesty and open-mindedness dressed up as collective shortcomings, driven by discontent but never losing composure when confronting this. On a few occasions, Ludovico Einaudi's score overcommunicates the feeling Zhao's script has already captured organically, and there are perhaps two or three too many shots of McDormand beneath a sunset skyline, but the slight abundance of style cannot undo the strength of the dramatic scaffolding beneath this.
The latest Disney Pixar film Soul, co-directed by playwright Kemp Powers and Pixar staple Pete Docter, was as much of a heavyweight as anything else in this year's programme. Docter is the brains behind some of the studio's more conceptual releases, such as Monsters, Inc. (2001) and Inside Out (2015), and, in similar fashion, his ideas here trip over one another in competition for narrative significance, creating some of the most astonishing animated worldbuilding in recent memory. His and Powers' contrasting directorial strengths are complemented by original music from Trent Reznor, Atticus Ross, and jazz musician Jon Batiste, set to a Studio Ghibli level of eccentricity and Don Hertzfeldt-style dialectics. The first forty minutes spent with Joe Gardner (voiced by Jamie Foxx) in "the Great Before" (where souls develop personalities before being sent off to earth) constitute some of the most exuberant, breathtaking cinema Disney have ever put on screen. Even if the quality dips slightly, the experience is worth your time for this miraculous first act alone.
Kemp Powers was responsible for another big title in LFF's 2020 catalogue, One Night in Miami. Powers' stage play was developed for the screen with director Regina King at the helm, although she is of course more famous for being in front of the camera. The film is not quite as provocative as its four-biopics-in-one premise suggests, but its use of the theatrical language of long takes, lengthy conversations, and pronounced scene changes makes for a thoroughly engaging, innovative experience. There is something stylistically appealing about the abbreviation of a huge slice of socio-political history into a single night and geographical space. King's film uses this to demand impressive performances from Kingsley Ben-Adir (as Malcolm X), Eli Goree (Cassius Clay, AKA Muhammad Ali), Aldis Hodge (Jim Brown), and Leslie Odom Jr. (Sam Cooke). Set on the night of Ali's surprise title win over Sonny Liston, the fictionalised meeting of these four icons plays on the idea of immortalising one February 1964 calendar date, but as convincingly speaks to the 2020 spectator, and will likely do so to generations to come.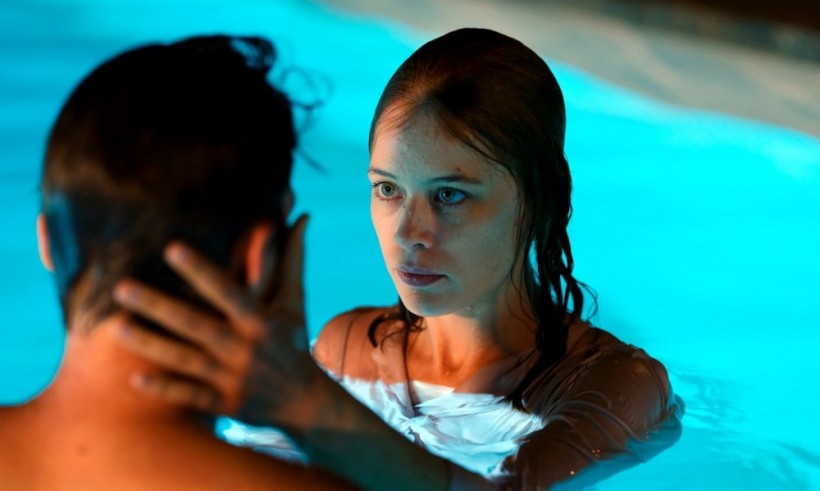 Undine
Film festivals are a great way to discover your new favourite artists. The opportunity presents itself to finally find time for the director you have been putting off for years or to finally notice an actor hiding in plain sight, frequently cast in films on your watchlist that get lost in interminable mental to-do notes. For me, German filmmaker Christian Petzold ticked these boxes this year. The presence of his new film Undine on the LFF programme made me finally take the leap. I booked a pair of tickets to it, tracked down previous works Transit (2018), Phoenix (2014), and Barbara (2012), then spent the days pre- and post- Undine screening doing this homework and filling in these gaps. In retrospect, Petzold's latest required neither introduction nor pre-requisites. The film is patently singular, borne out of his filmography's DNA, but using this springboard to become something unapologetically beguiling. It is a spare, gentle piece of work occupied by enough narrative twists to fit into a season of television. Paula Beer's eponymous protagonist is a historian lecturing on Berlin's urban development; Franz Rogowski plays Christoph, the deep-sea diver she falls in love with after a recent breakup. Inspired by a medieval German myth concerning a water spirit and dubbed a "fairy tale" by Petzold in a pre-recorded introduction to the film, Undine is quietly haunting, perfectly weighted, and beautifully paced. Like Phoenix, it is not afraid to spell out its symbols and symmetries, revealing a real strength in Petzold's ability to make something so indelible within a mere ninety minutes.
Conversely, Thomas Vinterberg's new film signalled an extension of a body of work from which I was already familiar to the extent of having seen two of his earlier films. But Another Round is a far cry from the cold, calculated The Hunt (2012, also starring Mads Mikkelsen) and the lavish Thomas Hardy adaptation Far from the Madding Crowd (2015). Vinterberg's latest shifts the emphasis to black comedy, focusing on four high school teachers who conduct a social experiment that may offer the antidote to their collective suburban ennui. Inspired by physiatrist Finn Skårderud's idea that having a blood alcohol content of 0.5 makes you more creative and relaxed (and Kierkegaardian theories of angst and the "recollection and repetition dichotomy"), the teachers decide to uphold a constant low level of intoxication at work and home. Unfortunately, the film is not nearly as brilliant as its premise. Parked conveniently between The Hangover (2009, Todd Phillips) and The Virtues (2019, Shane Meadows), it needed to lean further into its angle of pseudo-academic research, more rigorously commit to replicating this "research" formally, and give its black comedy far more bite. It is about a group of characters oversimplifying alcohol addiction rather than a film doing this itself, but Vinterberg needed to be more playful with the disbelief he was asking us to suspend. But these frustrations are momentarily swept away by an undeniably great ending, refuting character learning curve progress and tricking the ensemble into thinking that they are heroes regardless.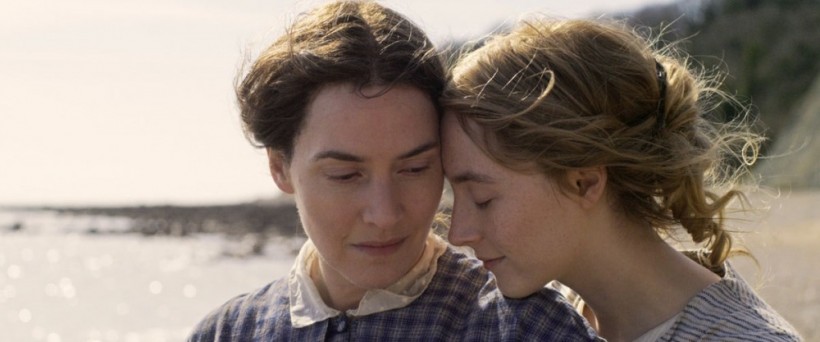 Ammonite
Closing this year's festival was Francis Lee's Ammonite, his first film since instant classic God's Own Country was released two years ago. Starring Kate Winslet and Saoirse Ronan, the sophomore release revolves around real-life palaeontologist Mary Anning and the young woman left to her tutelage by a husband from an unhappy marriage. Winslet's Anning and Ronan's Charlotte Murchison represent a clash of background, class, and worldview, but develop an intense love for one another regardless. The story of a young farmer in rural Yorkshire and his passionate relationship with a Romanian migrant worker, God's Own Country was about abrupt, unexpected expressions of sexual desire. Ammonite, meanwhile, offers two hours of judging when and how to externalise that longing after tracking its slow development from a mile away. Lee's direction accentuates silence, proxemics, and facial expressions in an unequivocally patient piece of work. His characters operate with relatable awkwardness, compounded by the reality of 1840s England, where same-sex relationships were secret and suppressed, relegated to whispers and closed doors. As in his previous feature, Lee gives dirt and puddles screen time like no one else in the game, here localising his aesthetic in the Southern English coastline of Lyme Regis.
But this year's most unforgettable takeaway was a film screened midway through the festival: Bassam Tariq's Mogul Mowgli, written by and starring Riz Ahmed. Loosely autobiographical, the film follows Zed as he is about to start his first world tour as a hip hop artist. The dream is forestalled by the arrival of a crippling autoimmune disease that leaves Zed hospitalised, a dramatically realist incarceration that sees him retreat into hallucinations and dream state as the film he underpins experiments with style and genre. There is just so much in here that is culturally vital and cinematically exciting: the sheer corporeality; the centring of male mental health; the detailed, never polemical, always generous conversation on diasporic identity, appropriation, and fractured multicultural Britain; the decision to package and present this all as something structurally ambitious, wildly inventive, formally resistant to convention and expectation. Put simply, it is a rare joy to experience a film so bold and fresh. Mismarketed as an updated, relevant interpretation of the formulaic music film, Mogul Mowgli is really a sobering piece about fragility, belonging, and picking up the phone and speaking to Dad.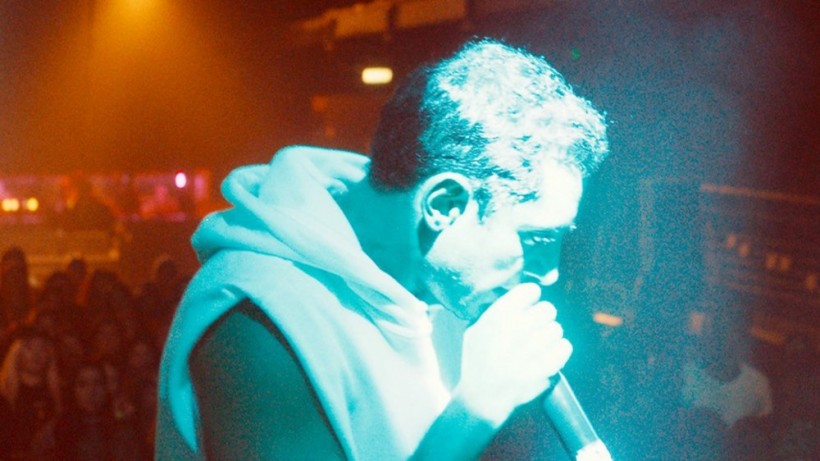 Mogul Mowgli
Perhaps predictably, this LFF programme had its fair share of discernible connections and parallel thematic interests. The above selection of films alone, my personal picks of what to go and see as I frantically added to virtual baskets and typed in card numbers at the end of a strange summer, speak for the festival world's important shift to diversity and the necessary amplification of minority voices. Further commonality can be identified in historical event, musicality, social outcasts, both domestic interiority and the sprawl of external space, the notion of finding home, of extricating from meaningless relationships and pursuing meaningful ones, of understanding one's own selfhood and place in the world. After all, the interrogation of real issues that everyday people face is what ensures the longevity of an art form. No different, film refuses to go anywhere, even as its economic empire crumbles around it and the future of multiplexes and blockbusters remains uncertain as a result of COVID-19. Cinema faces a process of rigorous reconfiguration and must now place more emphasis than ever on its own survival. If the 64th London Film Festival is anything to go by, the storytelling could not be in better hands.
Notes