50th Thessaloniki International Film Festival
Re-inventing Cinema?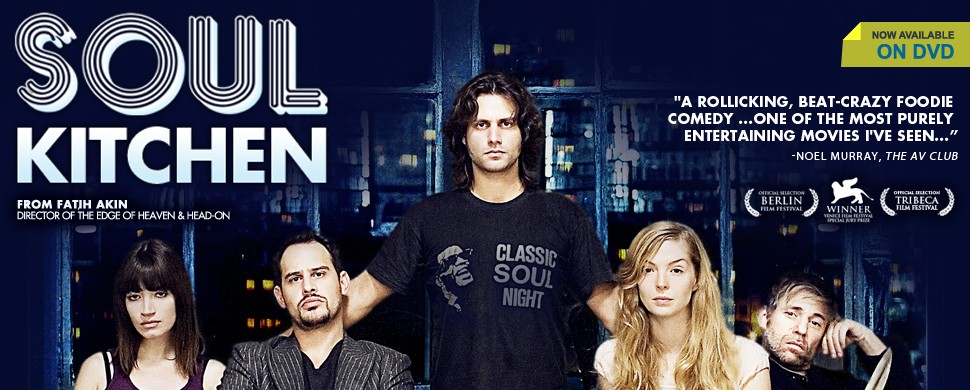 An International Fest with a Domestic Controversy
Half a century ago, a small group of artists, intellectuals and cinephiles established the Greek Film Week in Thessaloniki. Featuring only the domestic films of the year, the modest institution quickly became synonymous with Greek cinematography and each year Thessaloniki had the opportunity to welcome the Athens-based Greek stars which visited Northern Greece to celebrate their art and to enjoy a few days off. In 1992, the Greek Film Week became an International Festival growing stronger and stronger each year and establishing a reputation for promoting new cinematic voices from all over the world since its international competition program consists exclusively of first or second features.
Celebrating the TIFF's semicentennial anniversary, its most important anniversary to date, Despina Mouzaki – for the fifth consecutive time at the helmet of the fest – did her best at a very significant moment in time for the world, as well as Greek cinema since she faced a domestic cinematic controversy which cast some clouds over the celebrations. During the summer, a significant number of Greek directors and producers known as the "Filmmakers in the Fog" decided to boycott the TIFF protesting against the Greek Film Center's funding methods, the Greek Directors Association's apathy, the Greek State Cinema Awards' lack of meritocracy, and the government's delay in passing the new cinema law which would finally solve the issues that trouble Greek films. At a time when Greek Cinema is experiencing a renaissance with films such as Giorgos Lanthimos' Dogtooth, Filippos Tsitos' Plato's Academy and Panos Koutras' A Woman's Way, which have traveled to major festivals around the world, attracted critical attention and awards –Dogtooth won the "Un Certain Regard Award" at Cannes among other awards in Montreal, Sarajevo, and Spain, and Plato's Academy won the Silver Leopard for Best Male Performance at the Locarno International Film Fest– this protest could not but affect the TIFF and its Panorama of Greek Films. On the one hand, it deprived the audience of watching not only the aforementioned films but also the majority of the Greek film production that used to be showcased at the fest each year, and on the other, it created an atmosphere of frustration and miscommunication between the TIFF and the Greek filmmakers. Only eight Greek features were shown in Thessaloniki while the DigitalWave section created to support fresh, digitally shot projects included eight more Greek projects.
Controversy or no controversy notwithstanding, the audience remained faithful to the annual rendezvous, even defying the swine flu media "terror" and the TIFF was a success with an increase of almost twenty percent in admissions, validating the spectators' hunger for new ideas and the persistent and unconditional love of the audience for the silver screen.
u>Why Cinema Now?
This year's theme "Why Cinema Now?" borrowed Jean Renoir's claim on how cinema can stay alive by being in a constant state of reinvention. The answers to the TIFF's 2009 question varied and the two hundred and forty films divided in an endless sea of sections which each tried to provide their own answer: International Competition, Out of Competition, Special Screenings, the Greek Film Section including Special Screenings, DigitalWave04, and eight Student Films from the only academic film department in Greece which was established in Thessaloniki in 2004), a Retrospective of Werner Herzog's work and a Jeremy Thomas Tribute, Independence Days including ID 09, Philippines Rising, Pink Eiga, ID Special Screenings, Young Americans, Someone to Watch: Maren Ade and Children's Screening, the Balkan Survey featuring 15 films and a Goran Paskaljevic Tribute, the Focus Section on Post Romance and the Experimental Forum).
Why Cinema Now? According to Mrs. Mouzaki's interview to Tzeni Pavlidou in the TIFF's official paper First Shot, the semicentennial anniversary means the fest has to reinvent itself and respond to a rapidly changing cinematic landscape. Film fests are much more about showing films. They constitute part of an alternative film distribution for films that would otherwise struggle to find an audience, instruments for the development of a cinema that moves beyond commercial criteria.
Why Cinema Now? actor George Corraface, unfortunately in his last year as the Fest's President, insisted on the significance of the Greek celebration noting that cinema is a lighthouse that prevents many shipwrecks, both personal and collective.
Why Cinema Now? Turkish-German filmmaker Fatih Akin's Soul Kitchen, which opened the 50th TIFF, gave the best answer to the fest's question. One of the most talented and awarded European directors –he has received the Golden Bear at the Berlin Film Festival for Head-On in 2004, the Best Screenplay Award at Cannes in 2007 for the Edge of Heaven and the Special Jury Prize Award at the 66th Venice Film Festival for Soul Kitchen among others – Akin departs from his well-known dramatic narratives and reveals his talent in the comedy genre.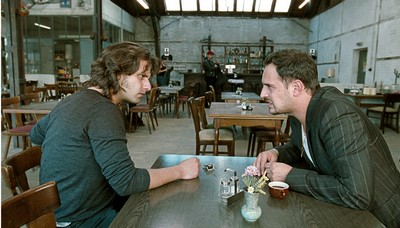 Zinos (Adam Bousdoukos) and Ilias (Moritz Bleibtreu) in Soul Kitchen
The story revolves around Zinos Kazantsakis (Adam Bousdoukos, Akin's best friend since childhood and also co-writer of the screenplay), a restaurant owner who serves frozen food to his mostly working class clientele. From the beginning of the narrative, Zinos is faced with difficulties; his beautiful girlfriend decides to move to Shanghai for work, he slips a disc in his back and can't work, his brother Ilias (Moritz Bleibtreu) is released from prison, and his restaurant faces foreclosure due a ruthless businessman who wants the property. A normal guy would probably lose it, Zinos hires a deliciously eccentric haute cuisine chef Shayne (Birol Ünel) and suddenly things start to look up before they collapse again.
Set in a constantly cloudy and damp Hamburg, Fatih Akin re-invents the screwball comedy of the 1930s by replacing the suave and refined Cary Grant or William Powel with the everyday, plain-looking anti-hero Zinos and the lavish mansions of Philadelphia Story or The Awful Truth with a run-down restaurant and messy apartments. Slapstick moments, excellent camerawork, cleverly chosen familiar tunes (with some ingenious surprises unfortunately only the Greek audience can relate to, since both the fictional Zinos and the real-life Adam are second generation Greeks immigrants), witty lines, a tight screenplay, frenetic pace and a hilarious auction scene that deserves to be among the best ever comic moments list, place the film in the top ten list of 2009. Adam Bousdoukos, whose goofiness and skill for physical comedy reminded me of Zach Galifianiakis – could this be attributed to both thespians' Greek origins? – is a comic genius, while the famous German actor Moritz Bleibtreu (Das Experiment, Run Lola Run) did such a great job inhabiting the role of a second generation Greek immigrant that I spent the better part of the film thinking he was actually a Greek actor and trying to remember his name! Made by a Turk and a Greek, Akin and Bousdoukos also proved that art knows no nationalities and can be used as a means to reconcile every kind of difference.
u>International Competition: "When I was 37 It Was Not a Very Good Year"
Genocide, addiction, terrorism, poverty, alienation, dysfunctional families and a senior citizen who is awarded a medal of honor for something he has forgotten doing during World War II. This year's international competition program was mostly determined to have the spectators fall into a state of depression. And I don't mean that because of the by definition bleak subjects the chosen films handled. (Question: Why must the majority of festival nominees be "poignant" dramas or super-violent tales?) I was mostly let down by the lack of inventive stories, the fresh take on old subjects as well as the creative cinematic treatment or lack thereof. How many times do I have to watch Mexicans cross the US borders? Why do I need to see a man sexually assaulting a dog? When did the lack of narrative become synonym with cinematic progress? Yes, I was mostly upset by the films even though there were some which showed promise, even though I'm pretty sure they can't represent what Renoir had in mind when he talked about the need for film's re-invention. And despite missing Ajami, the film which won the TIFF's highest honor, and Cannes' Caméra d'Or, I have to say that one good film does not An International Program make. So, here's my small, personal selection of interesting cinematic narratives from this year's International Competition:
u>Father's Acre (Apafold, Hungary, 2009)
A father who returns from prison. A son who does not welcome the "intrusion". And a plot of land that has to become a vineyard by them together. Very few words are spoken, while the screen is filled with the sounds of nature, and the sounds of the hammer the dad uses to exploit his land and perhaps make something useful for a change in an effort to redeem himself for the past. Father and son don't seem to communicate or even like each other. They are distant, cruel and secretive. Their daily silent drives to the vineyard intensify the vast emotional distance that exists between the two men. They both resort to a primitive system of non-verbal communication opting for stares and glares that divulge a torrent of emotions that are not to be uttered. The son, portrayed brilliantly by non-professional and exceptionally photogenic Tamás Ravasz, is angry; yet he never raises his voices or hits back when his father attacks him both verbally and physically. The father loves him but doesn't want to express his feelings or may not know how. "You won't become what I am," he shouts at him when he learns that the son has started stealing. What caused this disruption in their relationship is never made explicit to the spectator. Was it the father's long absence in jail and his crime? Was it the mother's absence? Whatever the reasons, Hungarian director Viktor Oszkar Nagy impresses not only with his delicate mise-en-scène that privileges visual dialogue underlining the medium's unique power but his astute study in masculinity.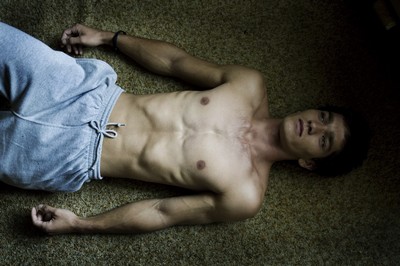 Tamás Ravasz as the son in Father's Acre
u>Medal of Honor (Medalia De Onoare, Romania, 2009)
Following the success of Adrian Sitaru's Hooked at the 49th TIFF which brought home the Silver Alexander, this Romanian feature, directed by Calin Netzer, narrates the story of Ion and Nina, an elderly couple in a somber marriage. Their lives seem to change when Ion receives a Medal of Honor for some action of "heroism" during World War II he doesn't even remember. The medal forces him to go on a trip down memory lane and reconsider his past while also come to terms with some of his actions that drove his son to Canada and caused his wife to treat him with indifference and disrespect. As part of the fifty-year anniversary of WWII, he is invited to dine with the President of the country. Ion sees this as an opportunity to help the problems his building faces with their central heating and a possibility to prove to the other tenants and most importantly his wife that he is not a loser. Victor Rebengiuc is absolutely delightful as Ion, a sweet and gentle senior citizen who sees an opportunity to shine in his twilight years and grabs it with the determination of a much younger man. The intelligent script, the beautiful cinematography and the nostalgic soundtrack make Medal of Honor a truly charming experience.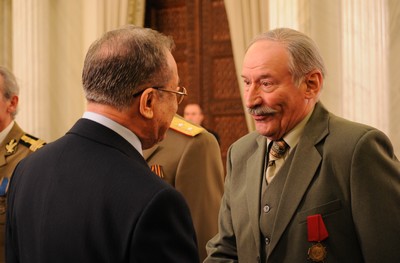 Victor Rebengiuc as Ion in Medal Of Honor
u>The Unloved (United Kingdom, 2009)
Actress Samantha Morton's directorial debut tackles a thorny issue for British society: children state care. The film was shot for television as Morton, herself raised in state care, felt younger audiences might not afford the price of a cinema ticket and should see the film "for free." Following the British social-realist cinematic tradition and drawing from her own experiences, Morton infuses her film with sensitivity and delicacy. The story centers on eleven-year-old Lucy (Molly Windsor) who is taken away from her father (played by Robert Carlyle), who hits her repeatedly. Lucy is sent to a children's home and is put in a room with sixteen-year-old Lauren who has her own issues but serves as a motherly figure to the affection-starved young girl. Not only does Lucy have to deal with being in a strange environment, she also witnesses Lauren's sexual abuse by the home's manager. At the center of the narrative, young actress Molly Windsor as Lucy carries the movie on her little shoulder and does a beautiful job. Her expressive eyes and her angel-like face add to the character as Lucy opts mostly for a lonely existence at the home with the exception of two "adventures" with Lauren and a few moments of carefree play with a boy her age. Lucy is an observer of what is going on around her while her own feelings are just glimpsed through some fantasy and dream sequences that reveal she only wants to be with her mom. However, when she communicates her wish to the social workers, no one seems to really be listening. Lucy escapes one day and visits her mom. In a very simple yet powerful scene, the little girl, who also brings her mom a present for Christmas asks her: "You think I could stay here?" only to listen to the reply "I have to go to work." Lucy does not react and gets into the bus which will take her back to the home and a future she doesn't know. The Unloved is a truly evocative film about the indifference of a state system which seems incapable of serving those who are really in need.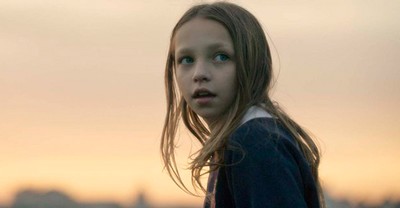 The Unloved: Growing up in child care
u>The Day God Walked Away (Le Jour Ou Dieu Est Parti En Voyage, France, 2009)
A mom is playing with her children laughing happily in a dazzling natural setting. As the camera moves away we see a small cascade and the lake that is formed at its base. Gradually, the rippling blue water turns into a black abyss and all that is heard are screams and gunshots, while an intertitle informs us of the 1994 Rwanda genocide and the loss of more than 800,000 souls. Renowned French cinematographer Philippe Van Leeuw's first directorial effort is based on a story he heard when he met a Belgian family in Brussels who told him that before they fled the country they managed to hide their children's Tutsi nanny in the attic. Van Leeuw was so impressed by the image of this unknown woman that he felt compelled to tell her story. The Day God Walked Away follows Jacqueline's journey from the attic to the village she finds her children slaughtered in and then to the forest where she hides. Skillfully shot in the actual setting of the genocide, The Day God Walked Away constitutes the anatomy of an unfathomable massacre through the eyes of a woman who loses everything and is driven to act in a way no person should ever resort to.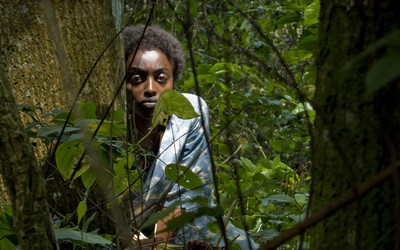 The Day God Walked Away
u>A Building Manager brings Hope to the Greek Cinematic Landscape
Despite the controversy regarding Greek cinema discussed briefly at the beginning of the report, I couldn't finish the report without a reference to the Greek film The Building Manager, which renewed my faith in the future of the nation's cinema. Periklis Hoursoglou's fourth feature and undoubtedly his best film to date is a dramedy about mid-life crisis. Pavlos (the writer/director in his first leading role) decides to take over the position of the building manager from his 75-year-old mother in order to solve the problems her mismanagement has caused. Between leaking pipes, obnoxious tenants and a family who starts complaining about his long hours of absence, Pavlos seems unable to satisfy everyone and finds solace in the arms of a much younger woman who turns out to be an additional burden.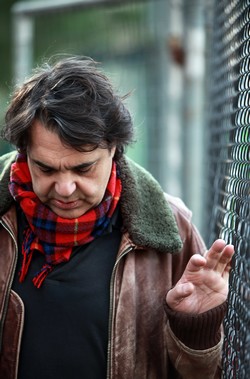 Periklis Hoursoglou, The Building Manager
I had the opportunity to talk with the director who generously shared the real story behind the fictional one. Having served as a building manager himself, Hoursoglou initially intended to make a film about anger until he realized – with the help of his script consultant – that his story was actually about mid-life crisis. Pavlos sets out to do some good and does indeed do everything to be the best building manager, the best husband, father, and son until he realizes the only thing that drives him is the fear of death. It is no accident that the film starts and ends at the cemetery where the hero visits his late dad.
A Ken Loach and Mike Leigh admirer, Hoursoglou imbues his narrative not so much with social critique but with the everyday realism we all have to face in our lives. And herein lays the film's success as it manages to draw us into a universe much similar to our own and helps us identify or sympathize with the hero's dilemmas and obstacles. Special mention should be reserved for the casting of two great stars of the glory days of 1960s Greek Cinema; film veterans Katerina Gioulaki and Kostas Voutsas are a pleasure to watch in the respective roles of Pavlos' inflexible mother and Mr. Isidoros, a hilariously streetwise building constructor. The Building Manager is going to be released domestically in February and will hopefully help fix the leak in Greek cinema.
u>The Awards
International Jury
The seven-member International Jury called to judge the films of the International Competition section and to award the Golden and Silver Alexanders plus a number of additional awards, was presided over by the Greek director and Palme d'Or Winner Theo Angelopoulos, and included Danish Festival Consultant Lissy Belaiche, Serbian Actress Mirjana Karanovic, Mexican Production designer Eugenio Caballero, Philippine director Lav Diaz, Hungarian director Gyorgi Palfi, and American director Amos Poe.
u>THE AWARDS
Best Feature Film Award – Golden Alexander (40.000 euros): Ajami by Scandar Copti and Yaron Shani, Producers Mosh Danon, Thanassis Karathanos, Screenwriters Scandar Copti, Yaron Shani, Israel / Germany, 2009
Special Jury Award – Silver Alexander (25.000 euros): Medal of Honor by Calin Netzer, Producer Liviu Marghidan, Screenwriter Tudor Voican, Romania, 2009.
Best Director Award to Rigoberto Perezcano for Norteado, Producer Edgar San Juan, Screenwriters Edgar San Juan, Rigoberto Perezcano, Mexico / Spain, 2009
Best Screenplay Award ex aequo to Scandar Copti and Yaron Shani for Ajami and to Tudor Voican for Medal Of Honor.
Best Actress Award to Ruth Nirere in Le jour où Dieu est parti en voyage (The Day God Walked Away), by Philippe van Leeuw, Producers Patrick Quinet, Toussaint Tiendredeogo, Screenwriter Philippe van Leeuw, Belgium / France, 2009.
Best Actor Award to Victor Rebengius for Medal of Honor.
Artistic Achievement Award to Sarameul Chatseumnida (Missing Person) by Lee Seo, Producers Lee Jae-Ho, Son Seon-ok, Screenwriter Lee Seo, South Korea, 2009.
Special Mention to Katharina Schüttler in Es kommt der Tag (The Day Will Come), by Susanne Schneider, Producers Sabine Holtgreve, Stefan Schubert, Ralph Schwingel, Philippe Avril, Screenwriter Susanne Schneider, Germany / France, 2009.
Special Mention for its screenplay and subject to Bakal Boys (Children Metal Divers) by Ralston Jover, Producers Bessie Badilla, Albert Almendralejo, Screenwriters Henry Burgos, Ralston Jover, Philippines, 2009.
The FIPRESCI award went to Medal of Honor
For a film in the Greek Films 2009 section to The Building Manager by Periklis Hoursoglou, Producer & Screenwriter Periklis Hoursoglou, Greece, 2009
Finally, the Fischer Public Choice Award for a film in the International Competition section along with 4000 euros went to Ajami.