2013: the Montreal film year in review
The best of films screened in Montreal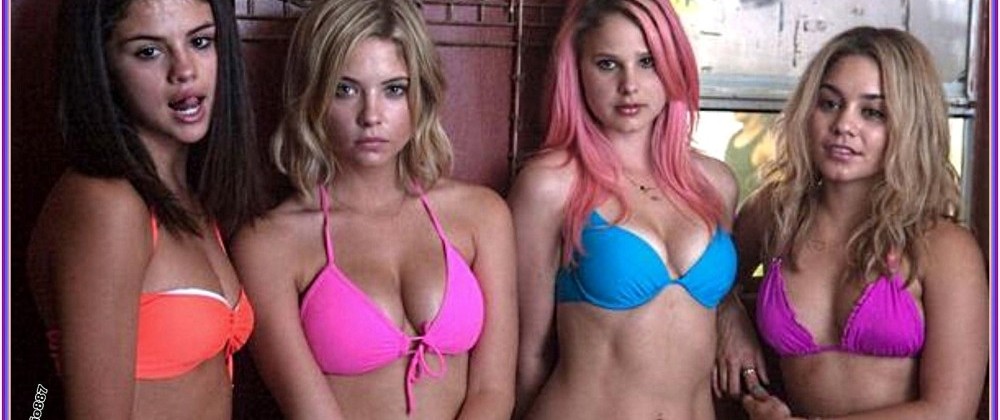 Surprisingly perhaps, in the new world of (almost) all-digital projection, 2013 was an excellent year for cinema going. As usual, the first part of it involved catching up on films that may have been shown in 2012, but, not yet released in Montreal, e.g., Amour, Zero Dark Thirty, the Chilean NO (dir. Pablo Larraín), and the best Brazilian film in a while, Neighbouring Sounds (dir. Kleber Mendonça Filho). Increasingly the Cinémathèque Québécoise was the only venue to regularly show films prints, although we still try and show 35mm films on our courses at Concordia University. I enjoyed trips to the world's most prominent archival festivals in Bologna (Il Cinema Ritrovato XXVII) and Pordenone (Le Giornate del Cinema Muto 32) where approximately 60 and 75 percent, respectively of the screenings were on film, and to the Toronto Film Society's August bank holiday weekend at the George Eastman House, where all of the archival screenings were on film, including one nitrate print. As of this writing (December 27), I have visited the cinema more than 300 times during the year, including film festival screenings, and I've seen 364 feature films for the first time (on various kinds of screens, including TV and computer), of which I would reckon over 75 could be termed "excellent."
It was a really exceptional year for U.S. films, with the best-ever efforts from Noah Baumbach, Frances Ha, Harmony Korine, Spring Breakers, Alexander Payne, Nebraska, even the Coen Brothers, Inside Llewyn Davis, and with the very end of the year revealing The Wolf of Wall Street, arguably Martin Scorsese's best fiction feature film since Goodfellas, while Montreal's international documentary film festival, RIDM staged a remarkable retrospective of work from Harvard University's Sensory Ethnography Lab (SEL). Director J.P. Sniadecki was on hand to co-host a roundtable session. (It was the best of the local festivals.) I found Gravity to be so impressive, that I have now watched it 3-times in IMAX, 3-D. It is the first studio film in years—is it really a "Hollywood" movie?—that "works" as it should throughout, and delivers on its special effects, 3-D promise. It completely redefines the "action" film. It was not such a great year for Canadian films although, a rare discovery from Atlantic Canada, Jason Buxton's Blackbird (2012), on the effects of high school bullying, was finally released locally, and another first feature was much appreciated, Torontonian Matt Johnson's ultra low budget, black comedy (on a similar subject) The Dirties, which premiered locally at FanTasia after famously being rejected by TIFF. Denis Côté's Vic + Flo ont vu un ours (Vic and Flo Have Seen a Bear) the winner of the Alfred Bauer Award at the Berlin International Film Festival was the best Quebec feature I saw this year, although congratulations should also go to two emerging Québécoise cineastes, Chloé Robichaud, whose first feature, Sarah préfère la course was one of only two Canadian films to premiere at Cannes this year (in the official Un Certain Regard section) and Louise Archambault, whose second feature, Gabrielle, won the audience award at the Locarno International Film Festival. It was also the Canadian submission for the Best Foreign Language Film Oscar (but, wasn't nominated).
FanTasia was also notable for the local premiere of Johnnie To's Drug War (China/Hong Kong) that later received a limited release, and some fine Asian shorts in the "Fragments d'Asie" programme, especially Katsuhiro Otomo's animated homage to narrative scroll painting, Combustible (Japan, 2012). As usual, there were some gems to be found at the World Film Festival (WFF) if one looked hard enough, and I suspect that some of the films may have been rejected by TIFF because they were considered by their programmers to be too tough for a mainstream audience. For example Bruno Dumont's Camille Claudel 1915 may have attracted Juliette Binoche's fans, who could then have been alienated by the film's extreme pessimism. TIFF may also have been scared off showing the impressive Kazakh feature, Harmony Lessons by the opening scene of animal slaughter, and two remarkable films shown in the special Korean programme of the WFF, Jiseul and National Security may have been too bleak for any TIFF sections except the avant-garde slot "Wavelengths," which has become by-far-and-away TIFF and Canada's most reliable and exciting film festival section.
Until Norte, the End of History premiered at the Festival du Nouveau Cinéma (FNC) in October, no work by Lav Diaz had ever shown in Montreal. I am now struggling to try and see other films of his, because this latest effort is a true masterpiece. It is my ultimate choice for "best film" of the year, which I found to be incredibly moving in its portrait of a Filipina working woman struggling against the odds, and shocking in its suggestion of corruption, and violent decadence at the upper end of the class ladder in the Philippines, via Dostoevsky's Crime and Punishment. My choice for "director of the year" would be Korea's Hong Sang-soo. I saw one of his two most recent films, Our Sunhi at the FNC, and the other, Nobody's Daughter Haewon, on DVD, courtesy of two of our current film production students, Kevin Park and Ivetta Kang. Next up would be the Chilean, Sebastián Silva, who also had two new feature films this year, Magic Magic, which premiered at FanTasia and Crystal Fairy & The Magical Cactus (and 2012), which was released.
Best films shown in Montreal for the first time in 2013
1. Norte, hangganan ng kasaysayan (Norte, the End of History, Lav Diaz, Philippines) Digital Cinema Package (DCP), 2.35 : 1, aspect ratio ["scope"], in the FNC
2. Gravity (Alfonso Cuarón) IMAX, 3-D, released
next "Best" (10 feature films and a TV mini-series). Roughly in the order in which I saw them:
Berberian Sound Studio (Peter Strickland, UK, 2012), on Blu-Ray disc (released later in the year at Cinéma du Parc)
The Act of Killing (Joshua Oppenheimer, anonymous, and Christine Cyn, Denmark/Norway/UK, 2012), extended cut, 159 min., at Cinema Excentris, DCP, released
Like Someone in Love (Abbas Kiarostami, Japan, 2012) DCP, released
Top of the Lake (Jane Campion and Garth Davis, New Zealand) TV Mini-series
From China/Hong Kong: Johnnie To's Drug War (Du Zhan, 2012) and Wong Kar-Wai's The Grandmaster (Yi Dai Zong Shi) both DCP, and released
From Korea: Jiseul (dir. O Muel, 2012), Namyeong-Dong 1985 (National Security, dir. Chung Ji-Young, 2012), both in the WFF, DCP, and Hong Sang-soo's' U ri Sunhi (Our Sunhi, Korea) DCP, in the FNC
From the Harvard University SEL: People's Park (Libbie Dina Cohn and J.P. Sniadecki, U.S./China, 2012), and Manakamana (Stephanie Spray and Pacho Velez, U.S./Nepal) both DCP, in the RIDM