The Black Cat (Edgar G. Ulmer, 1934)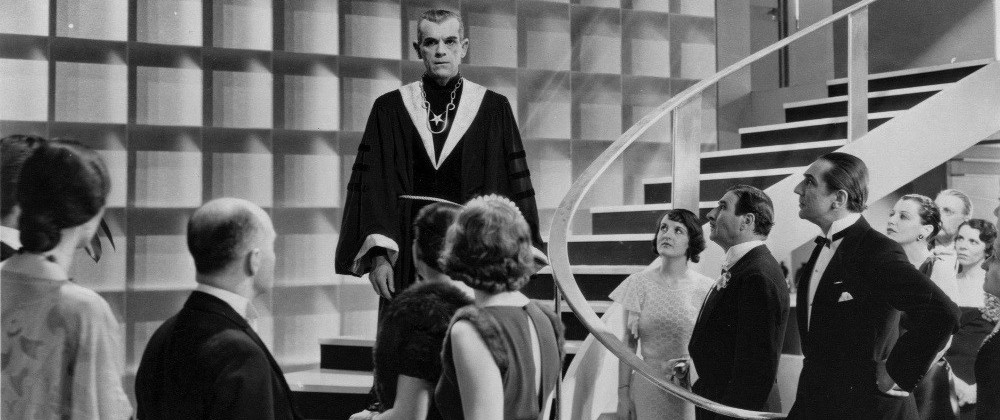 With Boris Karloff delivering a stand-out performance as a cold-hearted menacing Satanist and Bela Lugosi, as a distraught war survivor, gifting us the performance of a lifetime (he's so much more complex and tragic than anything else I've ever seen him in it just never ceases to surprise me) in a story overrun with sheer perversity (I mean… it's got the horrors of war, pedophilia, necrophilia, revenge, murder, incest… it's just nuts), a wall-to-wall bombastic classical music score, austere and impressive directing by Edgar Ulmer (one of these days I'm gonna get around to the book on his life and films sitting on my shelf) and appropriately expressionistic architecture and settings.
The whole experience is genuinely stunning, creating a true sense of the uncanny. It's a dark Ulmer masterpiece from the past that also feels contemporary in so many ways. So glad to see it on the big screen where it belongs. Thanks so much to the Cineclub/Film Society for screening it… and nice to see a decent crowd appreciating it.